Mopar® Racers Show Their Might During NMCA Power Festival!
2 years ago Gallery Racing
The pits at US 131 Motorsports Park were packed this weekend as more than 500 drag racers from across the country came to compete at the Inaugural Arrington Performance NMRA/NMCA Power Festival presented by Force Engineering. The weather was hot and steamy, but that didn't stop many of the Mopar® competitors from laying down some fast times in the numerous competition classes. From the Dodge//Mopar HEMI® Shootout, Arrington Performance Quick 8, Stock/Super Stock Combo, Nostalgia Super Stock, and even the old-school Factory Stock class for vintage muscle cars rolling on street rubber, it was non-stop action featuring HEMI vehicles, 426 Max Wedges, 440 Magnums and other potent Mopar engines blasting down the quarter-mile. With the great starting line "bite" US 131 Motorsports Park is known for, the Mopar vehicle racers were chomping at the bit, ready to whack the loud pedal. Whether driving vintage muscle cars, or modern supercharged Challengers and Chargers, they had their machines hopped up and chilling before battle.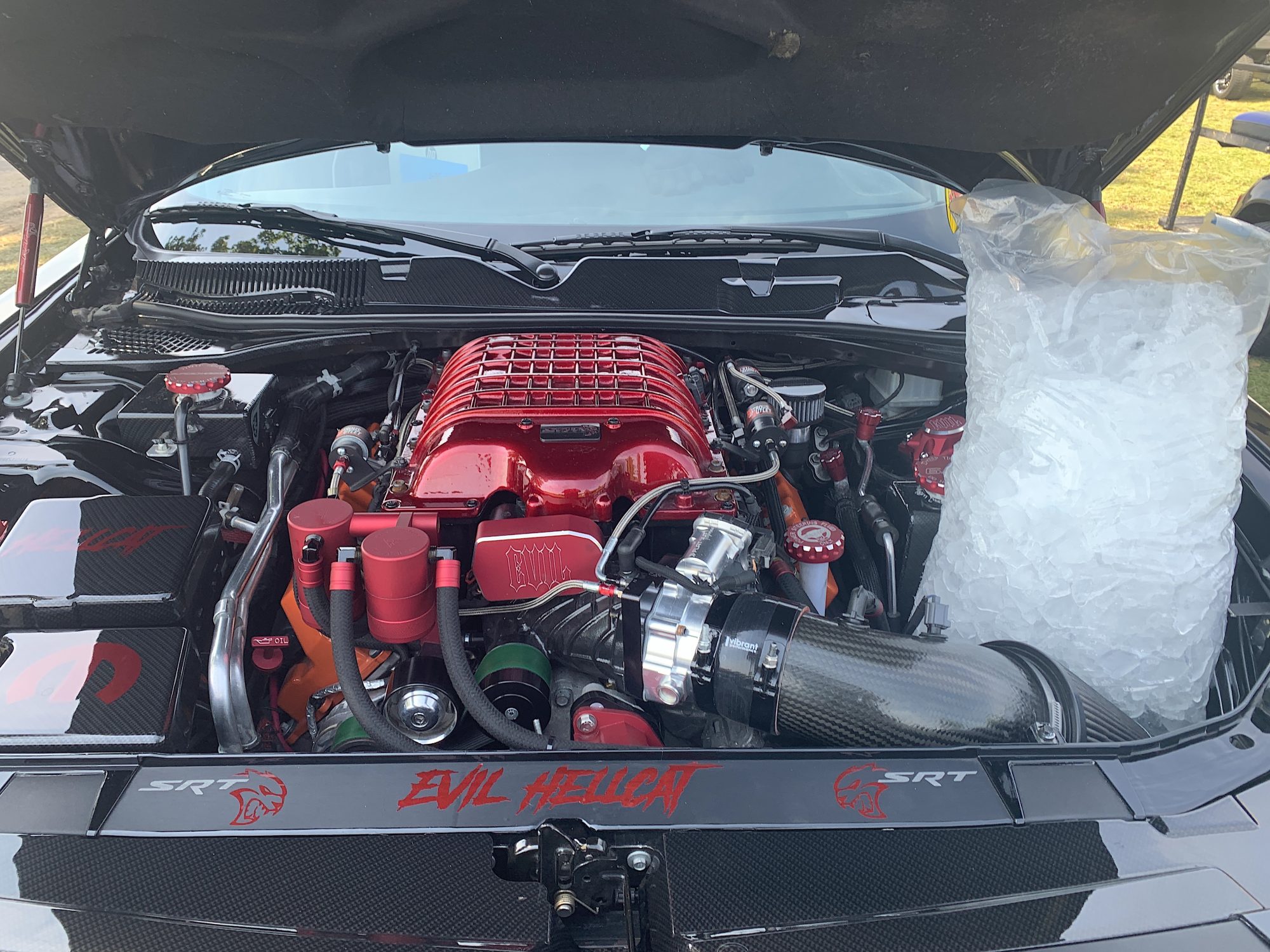 In the Dodge//Mopar HEMI Shootout category, over 60 participants showed up at US 131 Motorsports Park to duke it out with fellow GEN III HEMI owners. This class has been gaining more traction and popularity over the past few years, as more owners get to experience the full potential of their Scat Packs, SRT® Hellcats and SRT Hellcat Redeyes in a safe environment. A first-time competitor to the Dodge//Mopar HEMI Shootout was Drag Racing Edge Magazine editor Evan Smith. While no stranger to wheeling a racecar down the strip, Evan wanted to experience the fun and comradery the Dodge//Mopar HEMI Shootout participants enjoy. Evan got with Wesley Motorsports and raced their 2019 Challenger SRT Redeye Widebody during the NMCA Power Festival.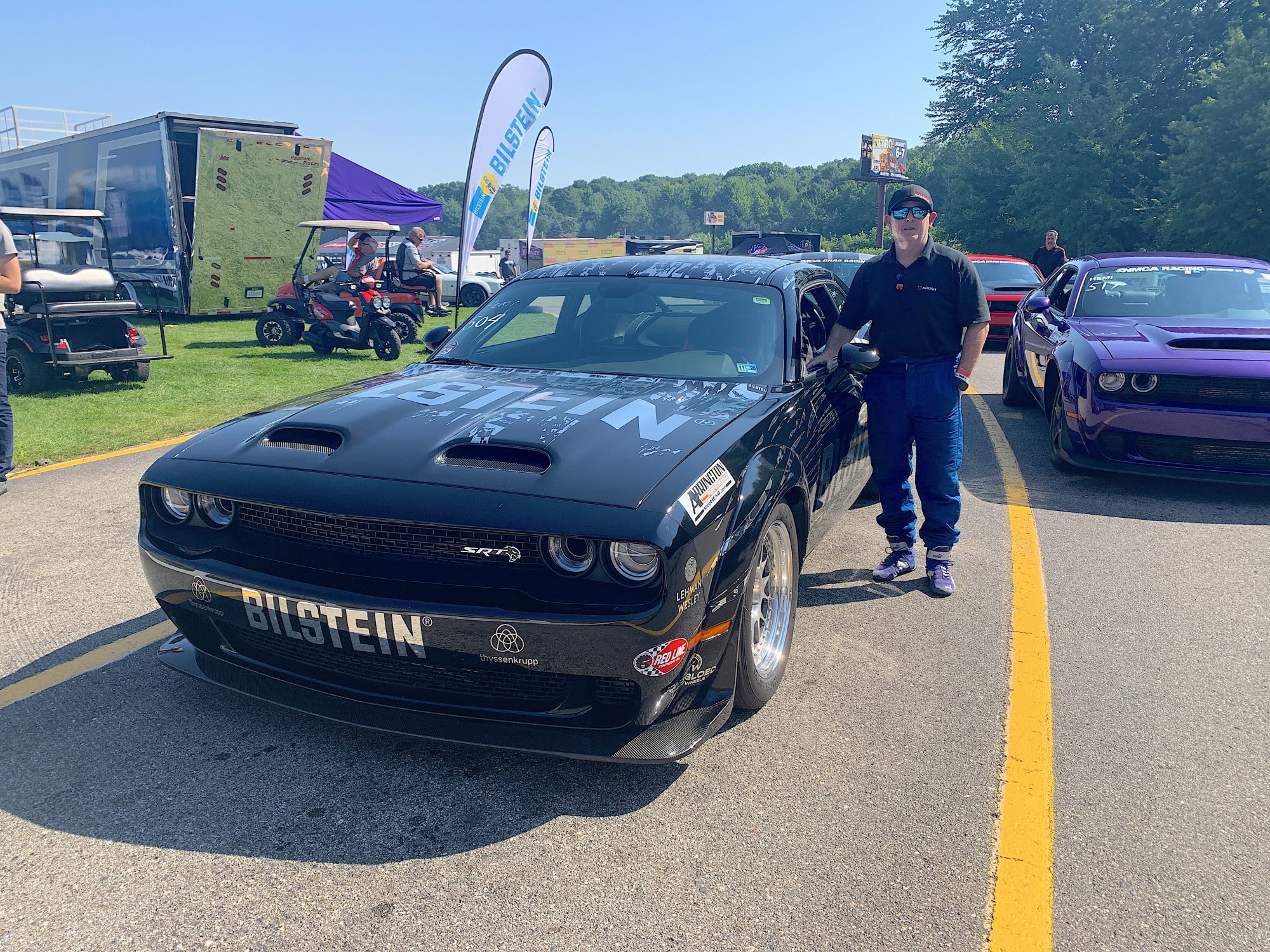 "I have to thank Wesley Motorsports for putting me in their Challenger, it was a blast! This was my first chance to race a new Challenger and I have to say I'm impressed," said Evan. "There's a lot of torque from that Redeye HEMI and traction was not an issue, given the mods Wesley Motorsports did on the suspension using their special Bilstein shocks. We ran three rounds, and with the consistency of the car, we won the 10-second bracket class. We were also the third quickest among all the late-model HEMI participants, so we were able to compete in the Arrington Performance Quick 8 and go a couple of rounds. I'm so impressed with this Challenger, I can't say enough about it!"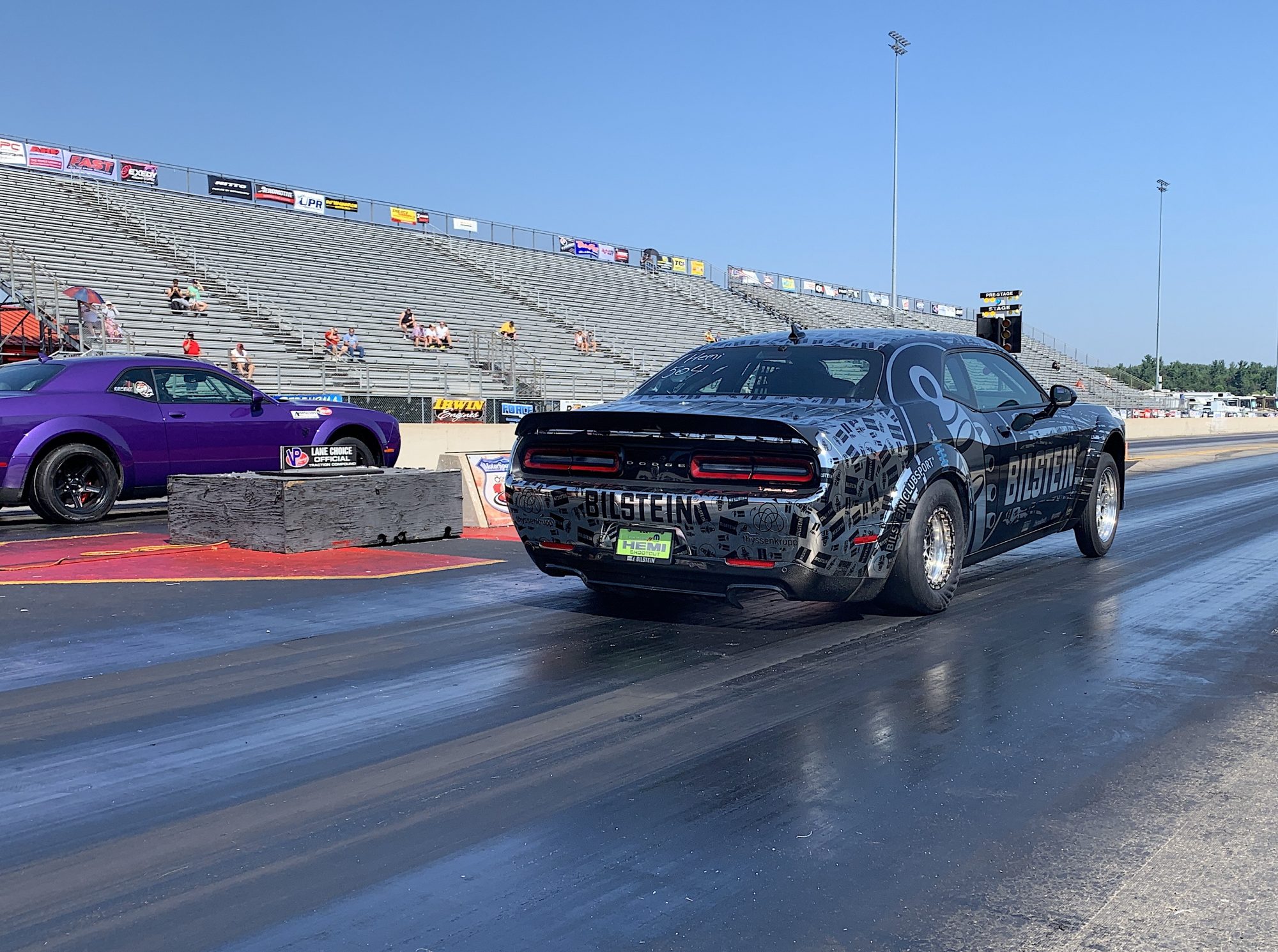 The man responsible for partnering with NMCA and creating the Arrington Performance Quick 8 for the GEN III HEMI vehicle racers is Mike Copeland. Mike saw the popularity of the Dodge//Mopar HEMI Shootout and wanted to offer the competitors another incentive to make their SRT Hellcats, SRT Hellcat Redeyes and SRT Demons a little bit faster while competing in the heads-up category. It was a great move on Mike's part as it raised the bar on these already potent machines.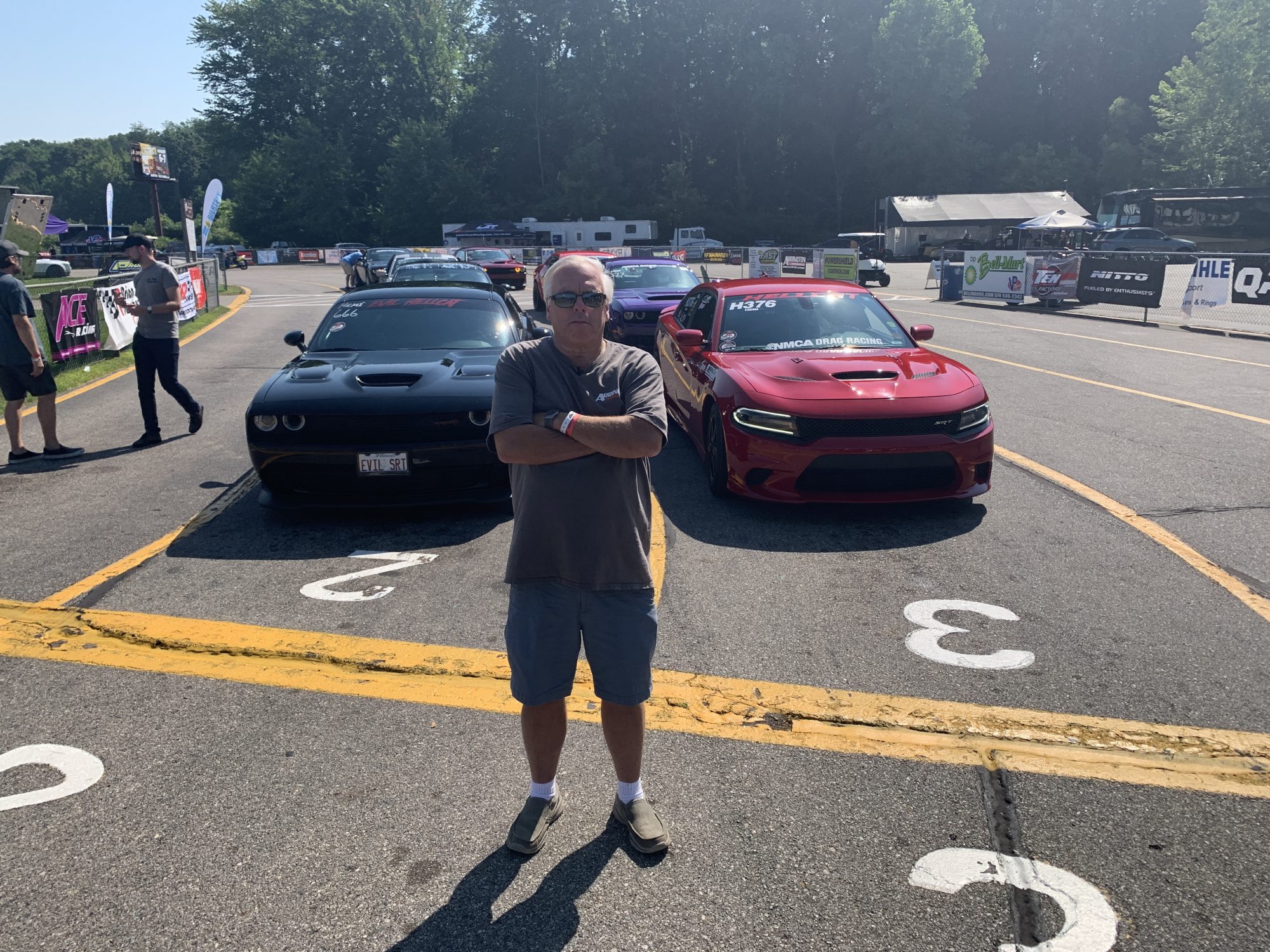 "Our Quick 8 program is amazing. Every event we go to, the cars competing get faster and faster. At this race, there was a street-driven eight-second Hellcat along many nine-second Challengers and Chargers competing," noted Mike, President and CEO of Arrington Performance. Since Arrington Performance develops performance components for these modern machines, it was a natural fit for Mike and the NMCA to partner up and develop this program. "Arrington Performance has been around since the early 1960s, but they were on the forefront of developing performance parts for modern GEN III HEMI since it was introduced in 2003. We make parts, build engines and do work on customer cars, all out of Arrington Performance. The HEMI owners love their cars and are very passionate about performance," exclaimed Mike.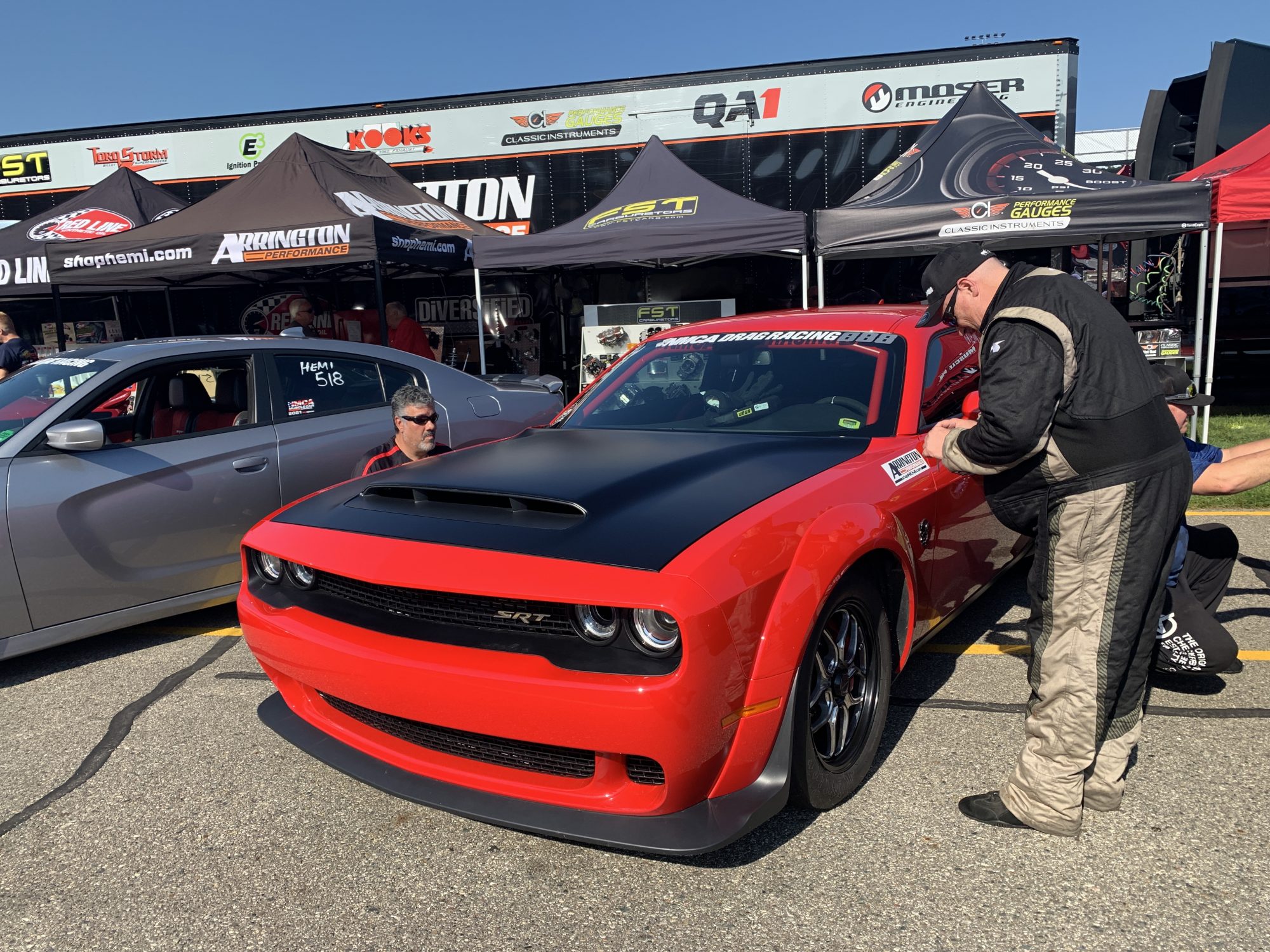 On the complete opposite end of the racing spectrum are the competitors whose cars use carburetors and points type ignition systems. No computer calibrations via laptop in this class. Fuel enrichment requires a jet change and advancing the timing, and that means loosening the distributor hold-down bracket. This is the Pure Stock/Factory Stock category that runs at many NMCA events, and it showcases basically stock Detroit muscle cars from the 1960s and '70s. Lifelong Mopar racer Bob Karakashian, an original owner of a 1969 Six Pack Bee, was racing his "other" car, which happens to be an original 1970 Plymouth HEMI 'Cuda, during the NMCA Power Festival.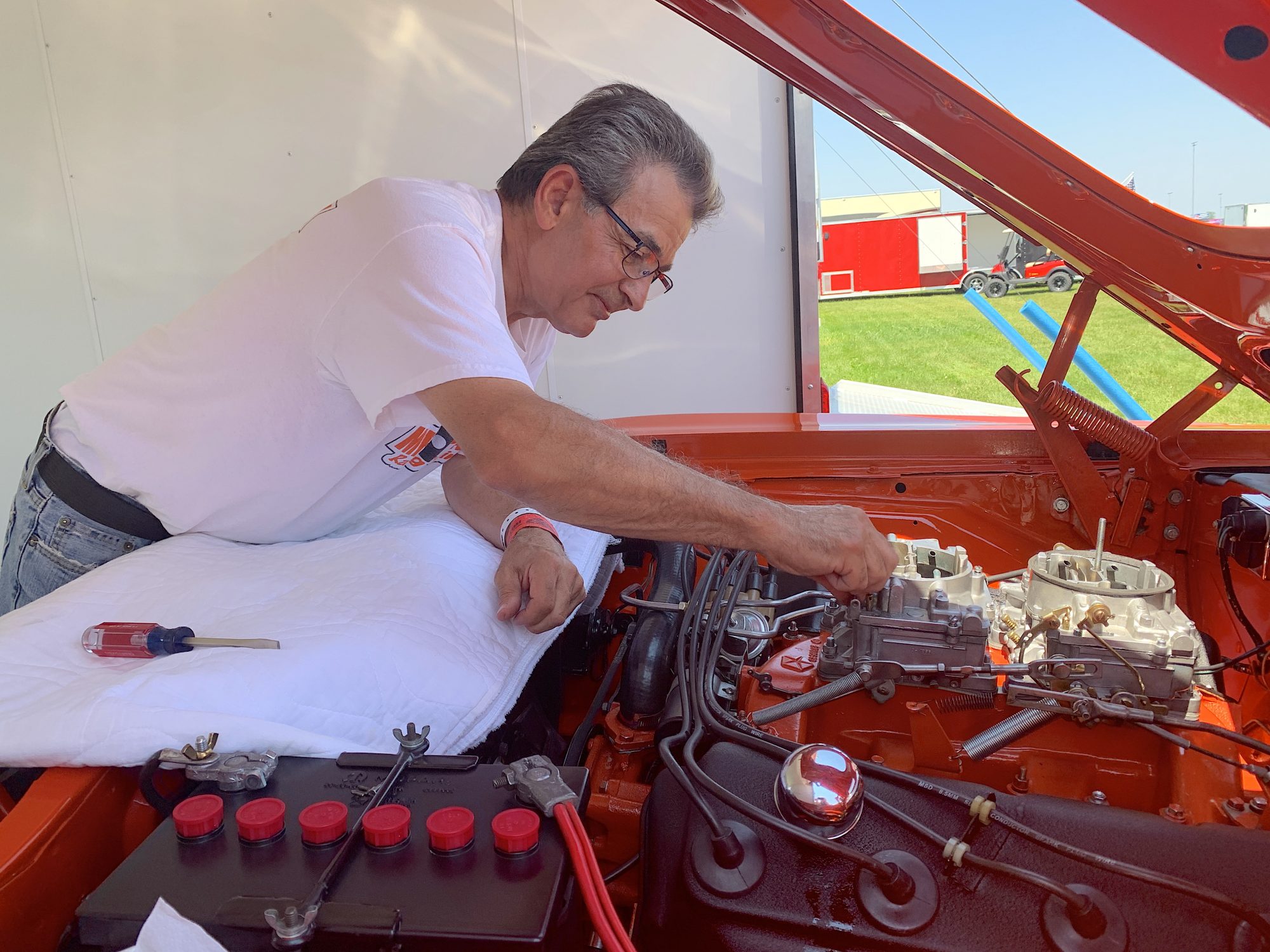 "The warm weather at Martin hurt us a little bit, as my HEMI 'Cuda is not showing the stellar performance it had in the spring when the temps were cooler. But my car still managed to run 11.97 seconds and 116 miles-per-hour in the heat," said Bob. Always the tuner, Bob tried to extract the last ounce of horsepower from his HEMI engine and was able to pick up the performance a little bit during the eliminations and go a few rounds. When asked why he races a very rare and desirable car that would command a great deal of money at a Barrett-Jackson or Mecum auction, Bob just shrugs his shoulders and has this to say: "It's a lot of fun racing an original HEMI 'Cuda. It's what the car was built for and it's a blast to drive. What am I supposed to do, leave it in the garage?" We couldn't agree more Bob!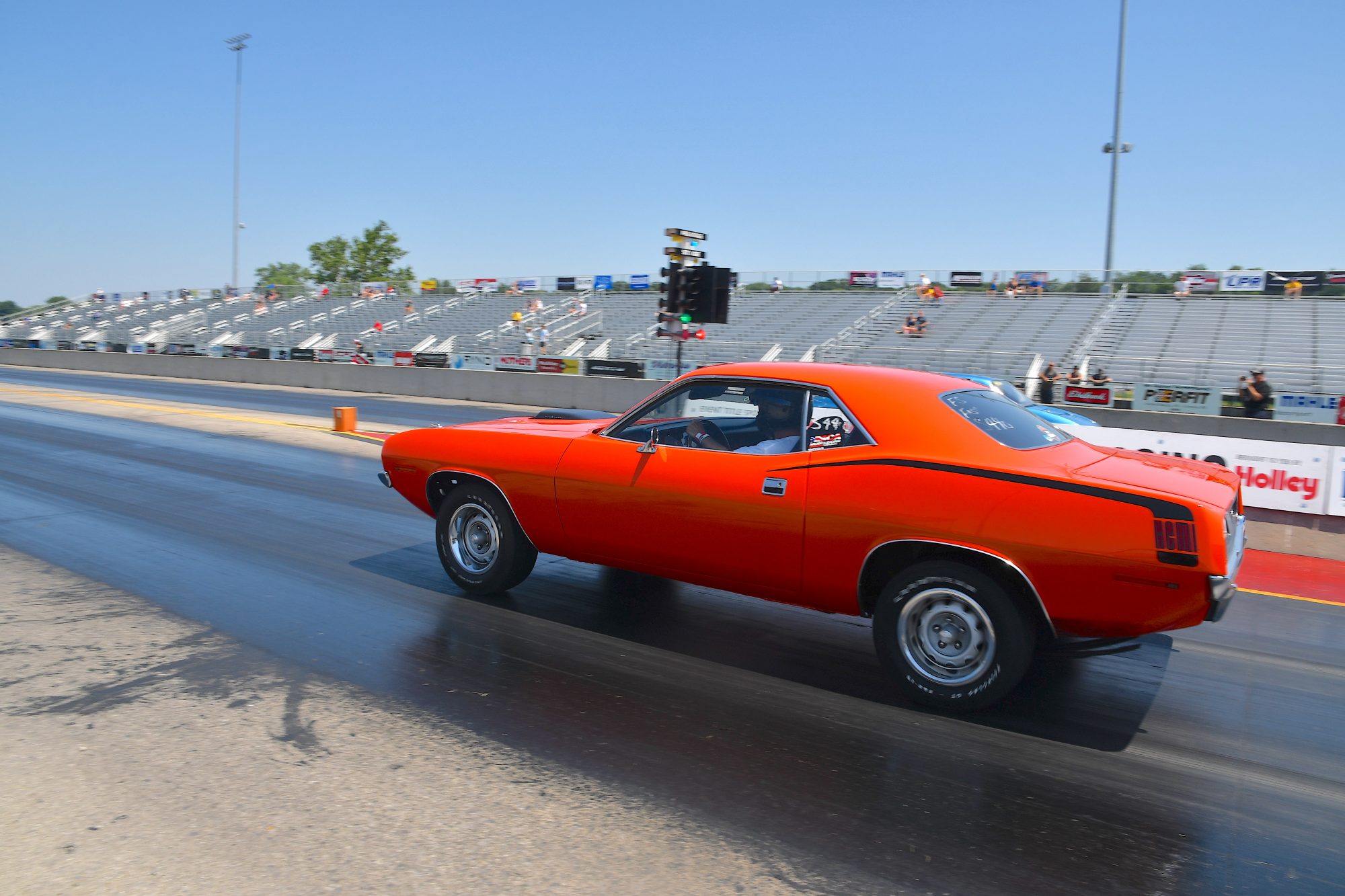 The next stop for the NMCA will be their All-American Nationals at Summit Motorsports Park in Norwalk, Ohio, the weekend of August 26 – 29. In the meantime, check out these images of old and new school Mopar machines from last weekend's NMCA Power Festival!
Comments
Comments