NHRA Primed to Bring the Thunder Back to the Mountains
11 months ago Racing
We are nearing the halfway point of the 2021 NHRA Camping World Drag Racing Series and all the Don Schumacher Racing (DSR) drivers running Dodge vehicles are currently sitting in the top 10. With the Dodge//SRT® Mile-High NHRA Nationals Presented by Pennzoil just around the corner, signifying the start of the NHRA Western Swing, a shift of positions may be just on the other side of the finish line!
Here's what the drivers had to say after the Summit Racing Equipment NHRA Nationals in Norwalk, Ohio, in preparation for the next race:
FUNNY CAR:
Matt Hagan, DSR Mopar® Dodge Charger SRT Hellcat Redeye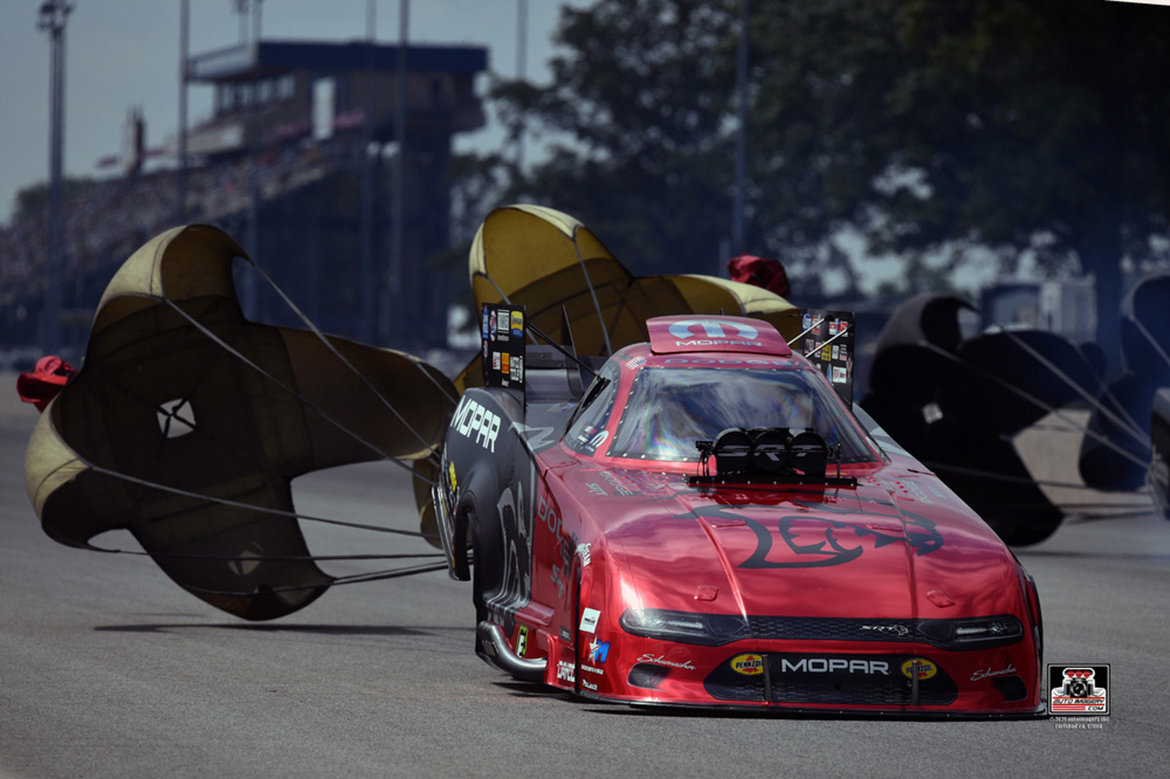 "We still have a great racecar here for Dodge and Mopar, and we were running a really tough opponent that round in Alexis (DeJoria). That team has been running well most of the year, and we have to push. In this class, in 2021, there isn't a car that you don't have to press hard against. Overall, I feel really great about our team and the direction we're moving. Obviously, we want to go more rounds, but we're gathering the data we need to keep moving forward and put this Hellcat in the winner's circle, and that's coming real soon. It's not too far off. I'm excited about the future. We have a few weeks off and that's nice cause I have a lot of farming to do back home in Virginia. That gives me the time to get focused for the Western Swing and this summer because we have a lot of races coming fast in a row. We'll have a great chance to see what these guys do against adversity, and I'm excited for that. I hate that we went out second round, but we continue to learn and there's a lot of racing left."
Ron Capps, DSR NAPA Auto Parts Dodge Charger SRT Hellcat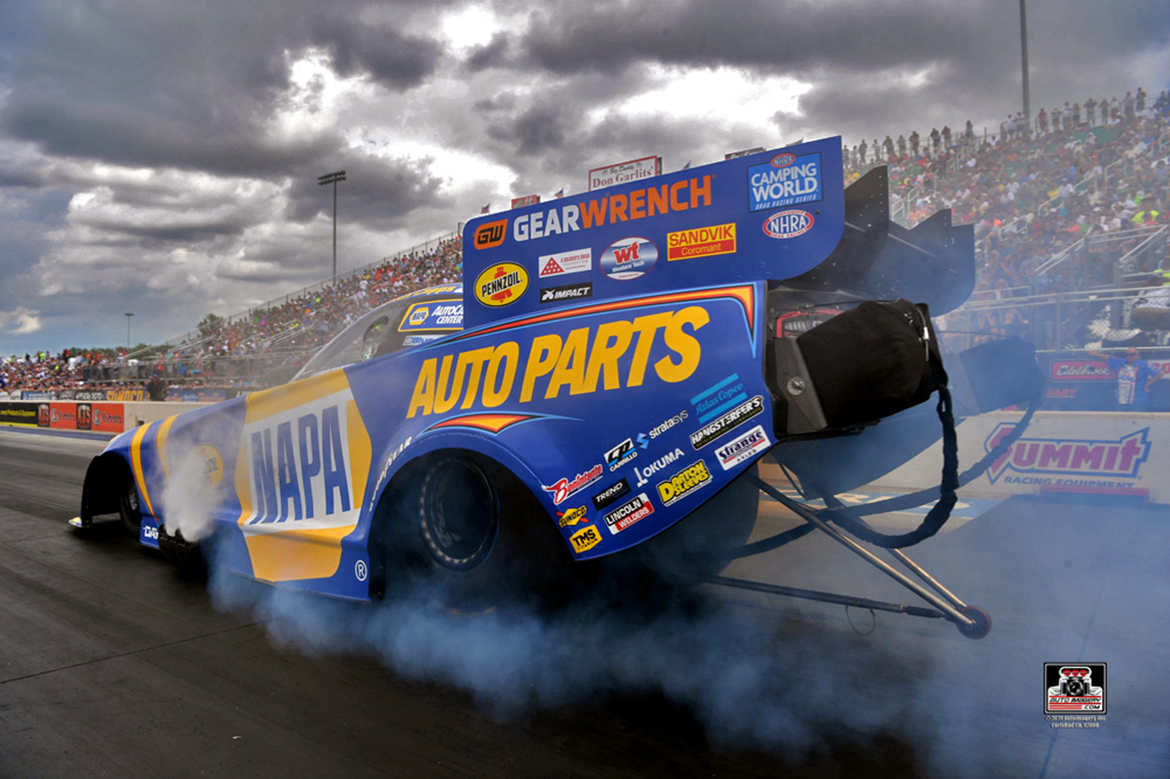 "Another solid weekend by this NAPA AutoCare team. When you get one of these yellow Camping World No. 1 qualifier hats, you're doing something right. We've qualified well at every race. That shows we're making horsepower. Everybody at the DSR shop, great job. This new chassis is unbelievable. Like I've said before, we're a win waiting to happen. We just got outran today in the semis. We had some close races with a lot of changing weather conditions. The big monsoon came after round two, and those NAPA Know How moments that I like to brag about with 'Guido' (Dean Antonelli) making the right calls was on full display this weekend. We went down the track every run. We didn't smoke the tires and beat ourselves. I'm excited about this Western Swing coming up with the added bonus of ending at Pomona this year. Denver is always a big race for Dodge and Mopar. We have a good-running hot rod. We have a great opportunity to 'sweep the Swing,' and you can't do that if you don't start at Denver."
Cruz Pedregon, Pedregon Racing Snap-on® Tools Dodge Charger SRT Hellcat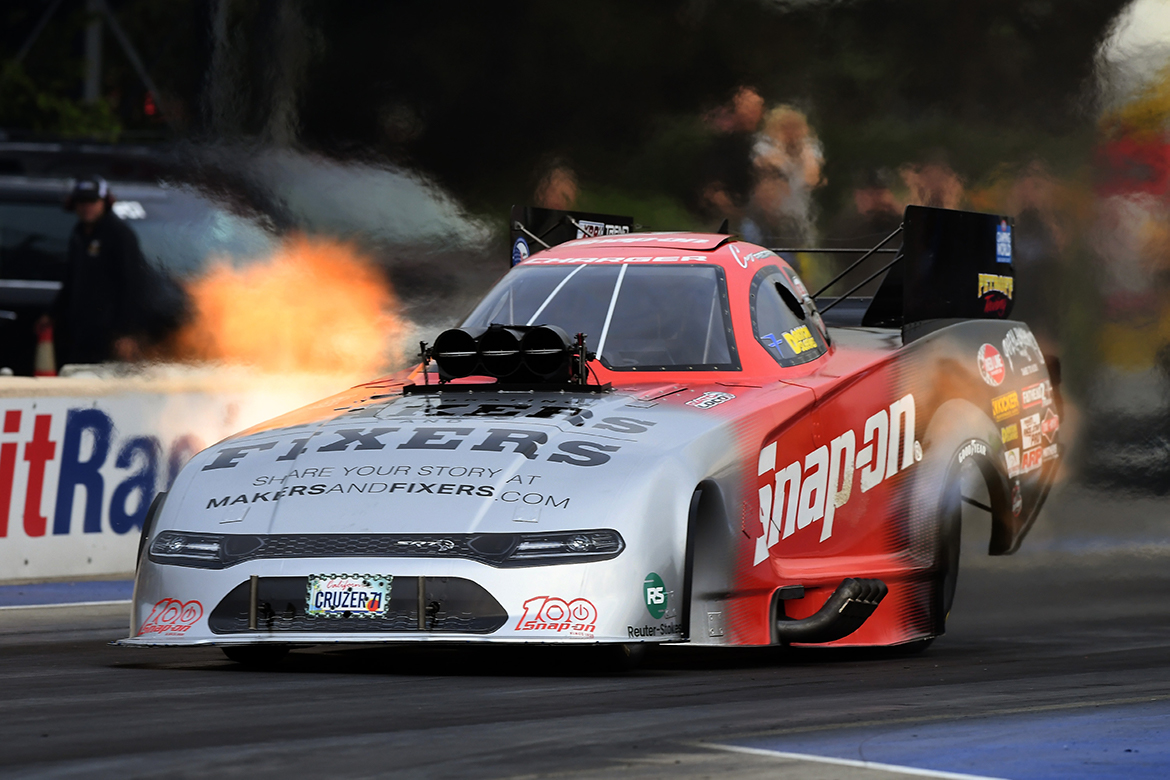 "We have been prepping for a winning season, putting in so many hours and there's nothing quite as rewarding as coming out on top and holding up that trophy at the end of a race weekend. What a great job John (Collins), Rip (Reynolds) and the team did to get us ready for this race. What a real triumph for us all, especially after the 2020 season. We really appreciate our sponsors and great fans for sticking with us and giving us the additional boost of confidence we needed. That support is what makes it all possible.
"(Winning) is not why I drag race, but this'll keep me drag racing. It's a good team and I felt like I was kind of holding my team back a little, but I dug deep. You work your way into winning again and these guys taught me to get back into that winning. It feels good to be back at it. This win means that I'm as good as the car, and I know I have a good car, so I think I can be there for the car as well and win more races."
TOP FUEL:
Leah Pruett, DSR Precision Manufacturing Dragster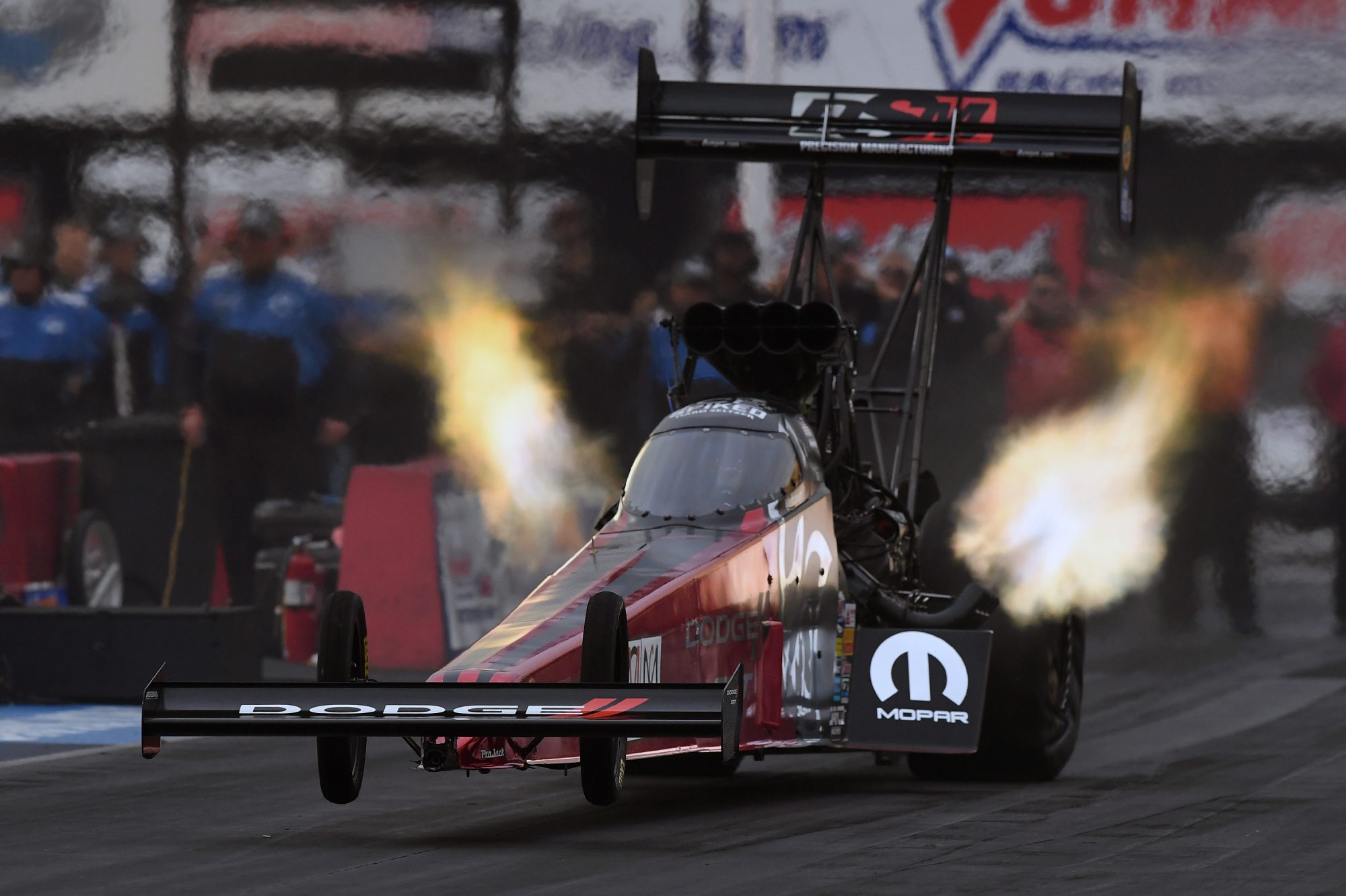 "I'd like to dedicate this Sunday at the NHRA Norwalk Nationals to my Dodge team. They did a phenomenal job of recouping after not having data from our Q3 run. We went out E1 and were solid, running a .80 flat. And then, sometimes the drag racing Gods give you that extra shot in the arm of adrenaline, and that's from lining up against point leader Steve Torrence, doing a burnout, backing up and then being told to shut down. The crew chiefs were faced with an array of different scenarios as to how to proceed from there. Our team did an excellent job of servicing the car as much as we could. We went back up there and laid down a 3.77. For us, attitude is optimally maintained. We had a high attitude given our series of bad events, and because of that, we were able to come out of it. Now, did we come out of it on the good side of a good drag race? No, we didn't, but we're making ground, and we're progressing, and as we continue to climb this mountain, and as we head to the Dodge//SRT Mile-High Nationals in Denver, we will continue on this upward rise. Heads are not low, they're high, and I'm just very proud of my team."
Comments
Comments