NMCA Power Festival Muscles Into Michigan
2 years ago Racing
The National Muscle Car Association rolls into US 131 Motorsports Park this weekend for their annual Arrington Performance Power Festival presented by Force Engineering. Fans in the stands will be treated to some tire smoking, wheel standing and wide open throttle action that will showcase both old school and modern muscle cars from across the land. This is the second-to-last stop of the 2021 NMCA tour that has travelled the country showcasing drivers and their racecars. With US 131 Motorsports Park billed as the "Fastest Track in Michigan," records will be broken this weekend, as the track surface will have "bite." These machines will have plenty of traction to launch off the line and lay down some fast times. There's also an awesome car show planned at this weekend's NMCA Power Festival, so you can shine up your ride if you don't feel like abusing your rear tires on the drag strip.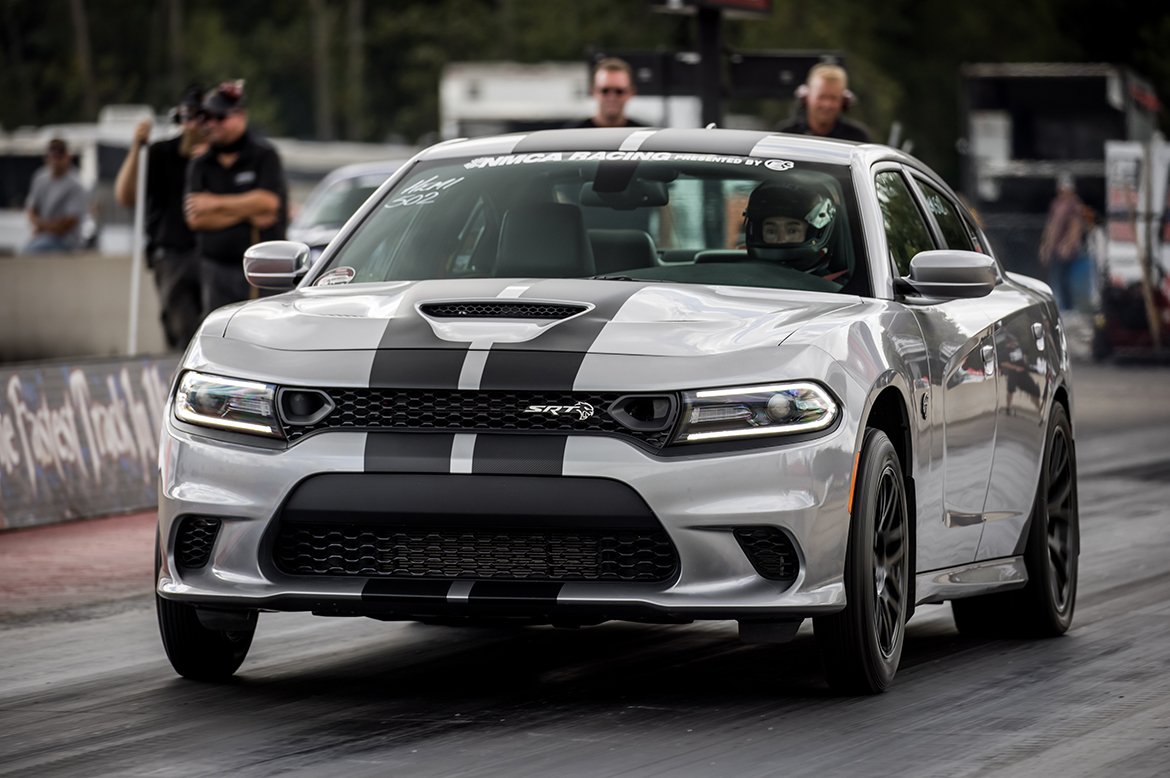 With the multitude of classes that compete at the NMCA events, there's something for virtually anyone who wants to take their car down the 1320. From seasoned drag racers to first-time newbies looking to see what their car runs, the NMCA events bring together a wide variety of competitors. One of the most popular classes is the Dodge//Mopar® HEMI® Shootout that's reserved for 2005 and newer GEN III HEMI engine-powered Dodge, Chrysler, Ram or Jeep® Brand products that are licensed, insured street cars. Once again, Dodge will be offering free admission for up to the first 75 entries for this weekend's NMCA Power Festival, which is filling up fast. "We are thrilled to work with Dodge//Mopar to host their HEMI Shootout, as the Gen III HEMI engine and the late-model Dodge muscle cars and trucks are the hottest growing segments in the performance aftermarket," said Steve Wolcott, President and CEO of ProMedia. The NMCA also provides enthusiasts a safe and organized event to race their late-model HEMI engine-powered machines and they've even prepared a cool drag racing video for first-time and novice racers to check out.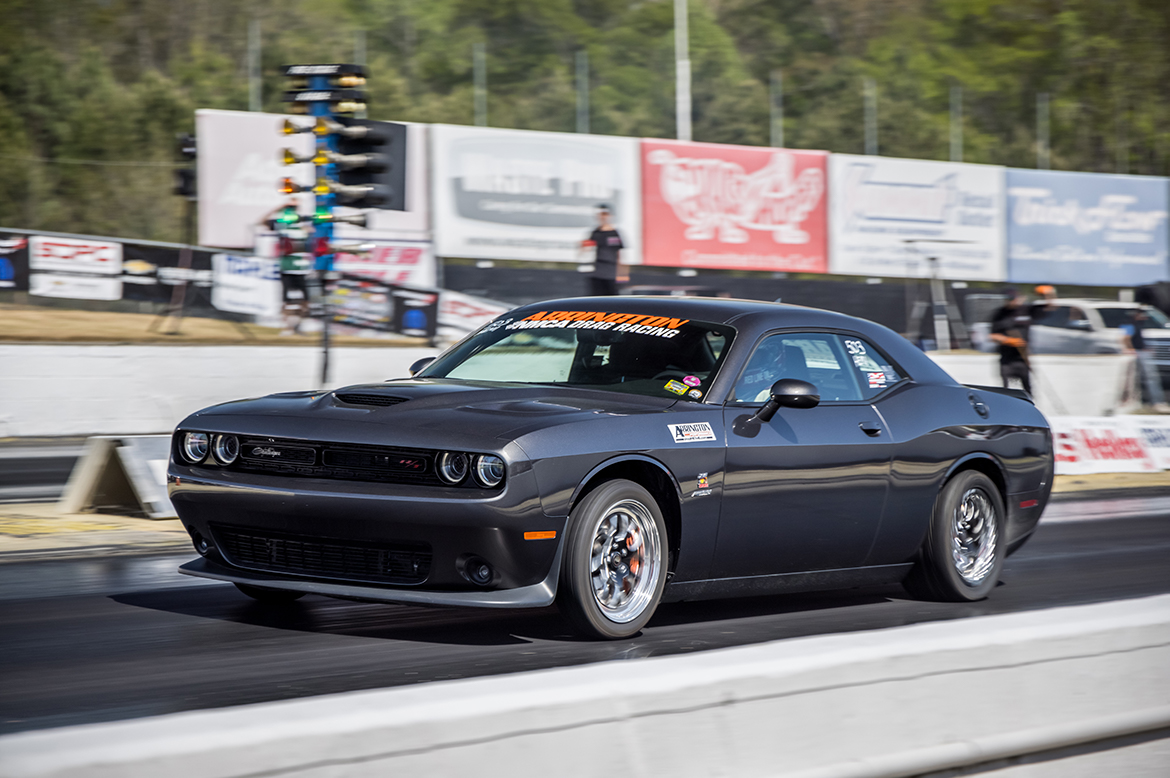 The Dodge//Mopar HEMI Shootout has caught the attention of many supporting sponsors whose companies design, develop and install performance parts for modern Mopar vehicles. One such company is Arrington Performance in Brighton, Michigan. "When Dodge joined with the NMCA and developed the 'HEMI Shootout', the number of late-model HEMI cars racing at these events exploded. We saw our customers legally racing their HEMI-powered cars, and we wanted to join in," said Mike Copeland, President of Arrington Performance. "We started out supporting the series with the Arrington Performance Quick 8 presented by Red Line Oil, and it was very successful. When the NMCA moved a race to US 131 Motorsports Park in Michigan, we thought it would be a great opportunity to become the sponsor of this event." Mike has also been racing his 2019 Challenger Scat Pack development vehicle in the 10-second bracket with great success in the Dodge//Mopar HEMI Shootout. "This has proven to be one of the most popular classes in the NMCA with very tough competition. What's great about drag racing at NMCA events is our customers see us developing new products and trying them out in real-world conditions," noted Mike.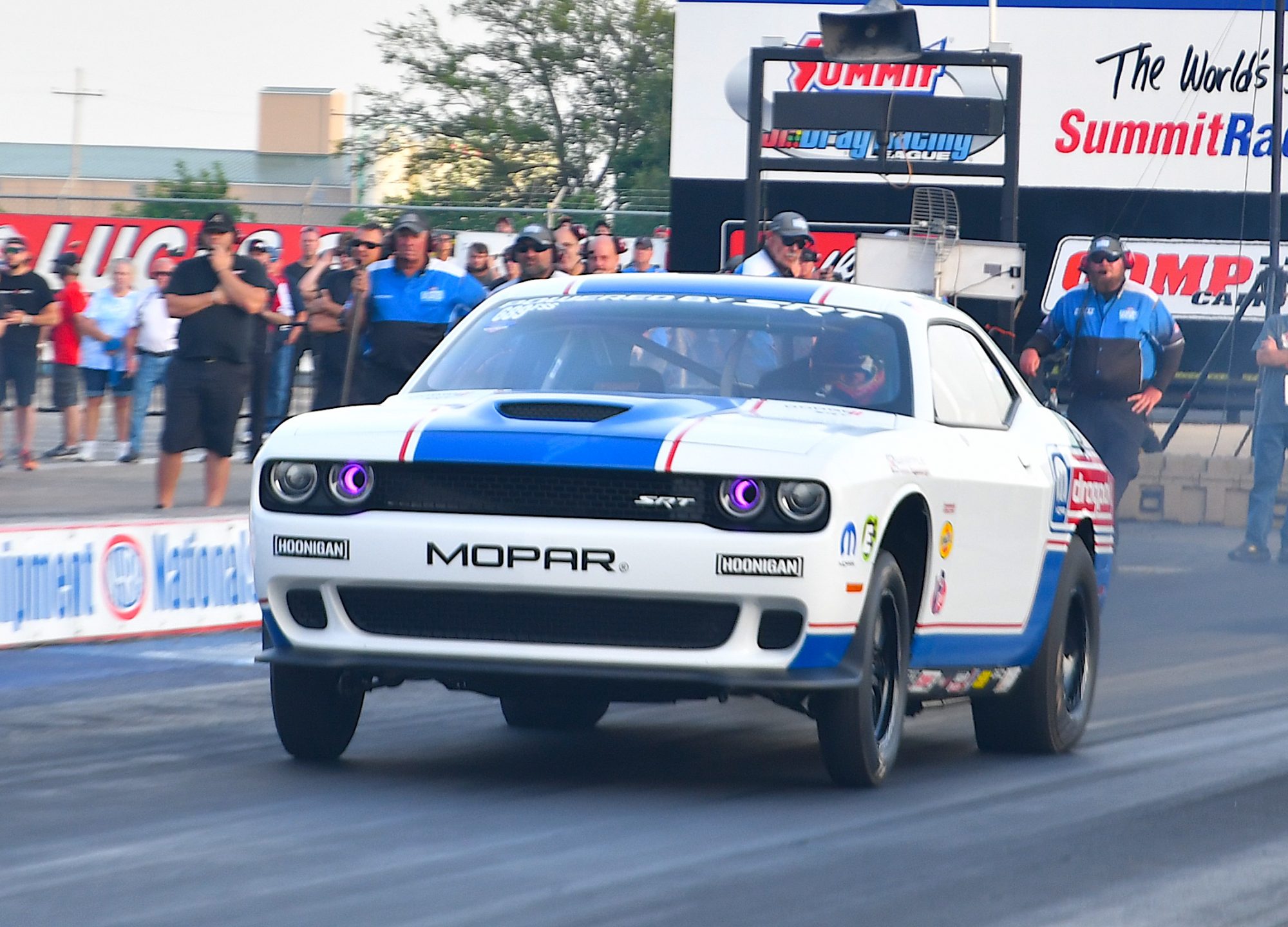 Along with the Dodge//Mopar HEMI Shootout, the Holley EFI Factory Super Cars class is a fan favorite. This is an awesome, heads-up category tailored for the modern OEM-built drag cars like the Challenger Drag Pak, Chevrolet COPO Camaro and Ford Cobra Jet Mustang. It is the rebirth of the factory Super Stock wars of the 1960s when the phrase "Win on Sunday, sell on Monday" gained traction among dealers and fans. The rules are identical to the NHRA Factory Stock Showdown class, with many competitors running in both racing sanctioning bodies.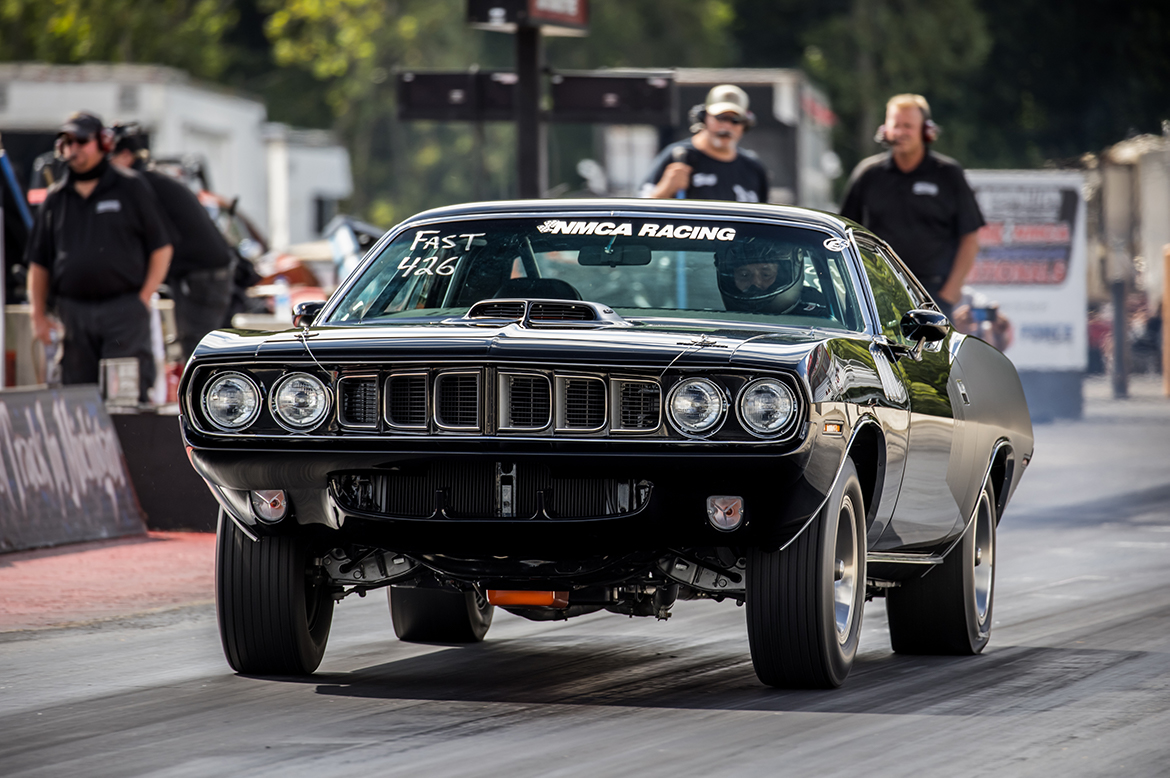 If you're more of a fan of watching classic muscle cars being pushed to the limits, the Factory Appearing Stock Tire (FAST) category is right up your alley. This class features rare machines that appear to be showroom-stock and roll on the factory wheels and skinny bias-ply tires. But under the hood, it's a totally different story. The engines may look stock with the factory air cleaners, carburetors and valve covers, but internal modifications are largely unrestricted with some of these cars pushing 800 horsepower. Many of these vehicles run low 10s or high 9s in the quarter. There's also the Factory Stock class for other vintage muscle cars. The rules are stricter and engine mods are more limited, but these finely tuned machines are capable of running in the low to high 11-second range.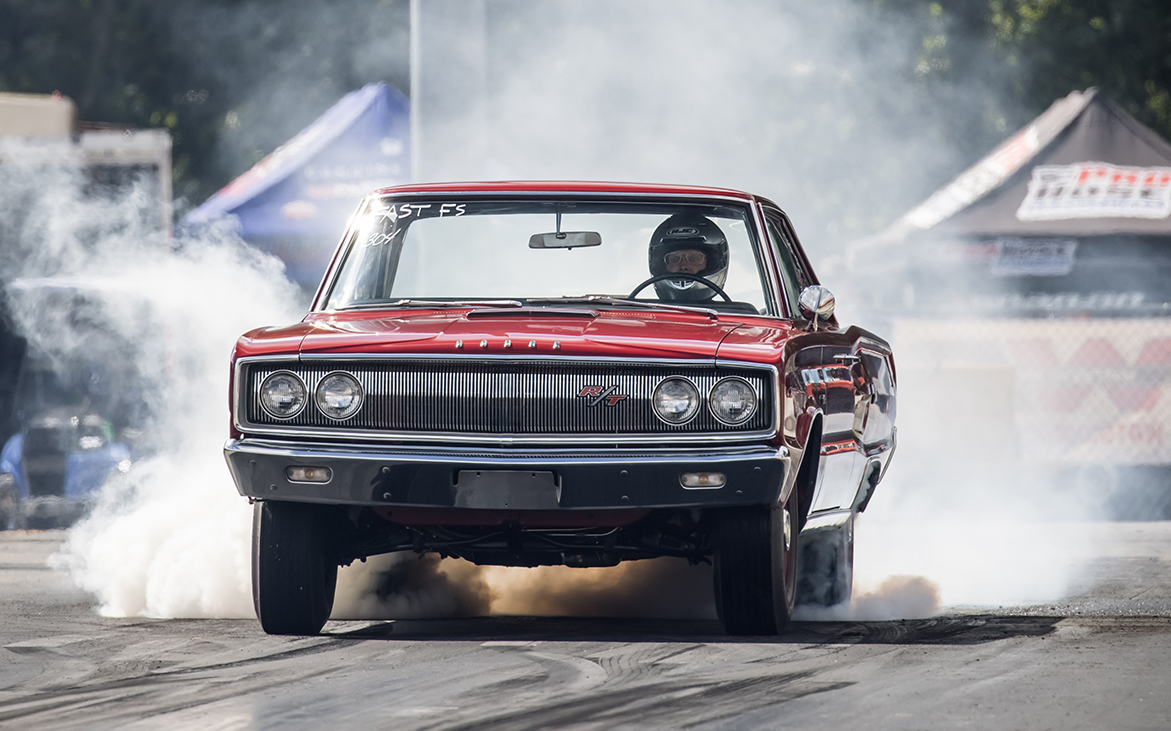 If you're looking to fulfill your need for speed with your HEMI engine-powered Dodge, or just want to fill your nostrils with tire smoke while your ear drums get pounded by Pro Mod machines with open headers, head to US 131 Motorsports Park in Martin, Michigan, and check out the NMCA Power Festival!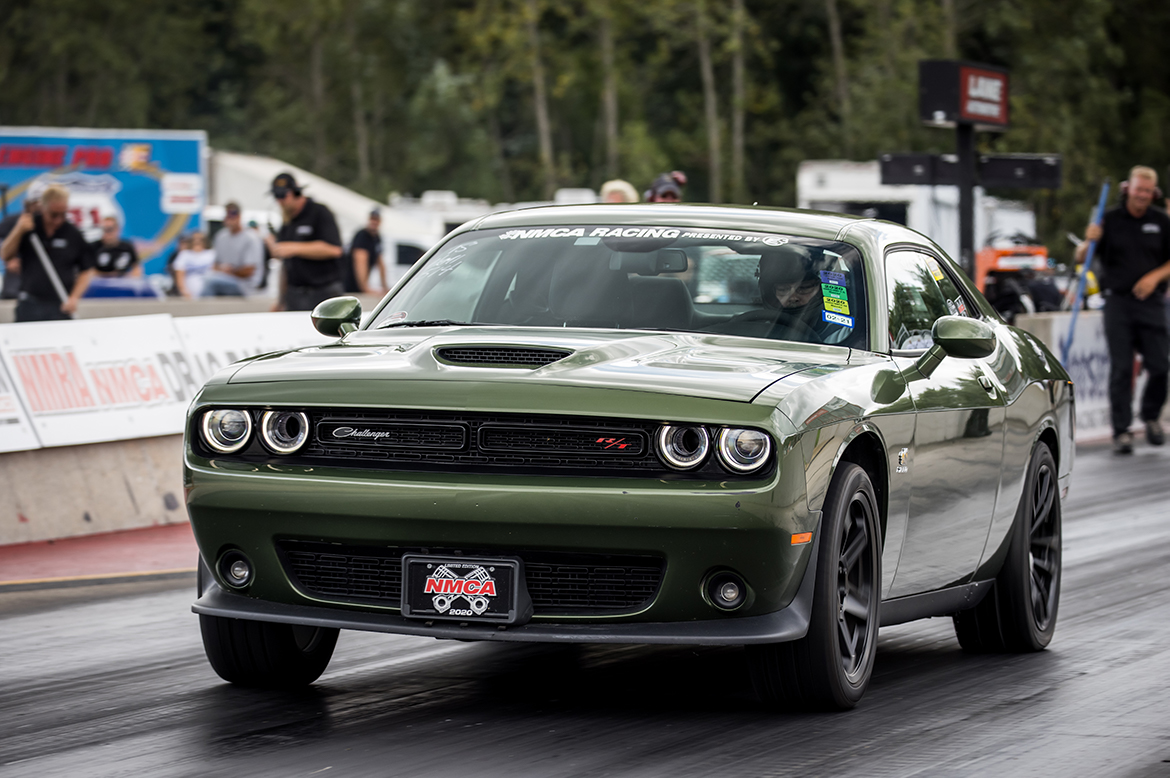 Comments
Comments
Previous