Shock Waves And Thunder – Dodge//SRT® Muscle Is Back On The Mountain
1 year ago Racing
The Dodge//SRT® Mile-High NHRA Nationals is ready to shake the pavement at Bandimere Speedway this weekend as 11,000-horsepower HEMI® engine-powered Top Fuel Dragsters and Funny Cars thunder down the strip. Once again, angry flames of nitromethane will shoot six feet into the Colorado air from exhaust headers when the drivers stomp on the gas to do battle with one another at this event.
The annual Dodge//SRT Mile-High Nationals also kicks off the grueling NHRA Western Swing that includes back-to-back stops in Sonoma and Pomona in 2021. There's no rest for the teams, so they make sure they pack plenty of spare parts to carry them successfully through three straight weekends of drag racing. Nonetheless, wear and tear on cars, components and crew members can put a strain on a team in a hurry and take its toll if not managed properly. A driver's skill can also be impacted with the relentless schedule, but some prefer the madness of racing every weekend. They feel it keeps them on top of their game and their reflexes sharp as nails. This is the case for the Don Schumacher Racing (DSR) drivers and their hardworking crews.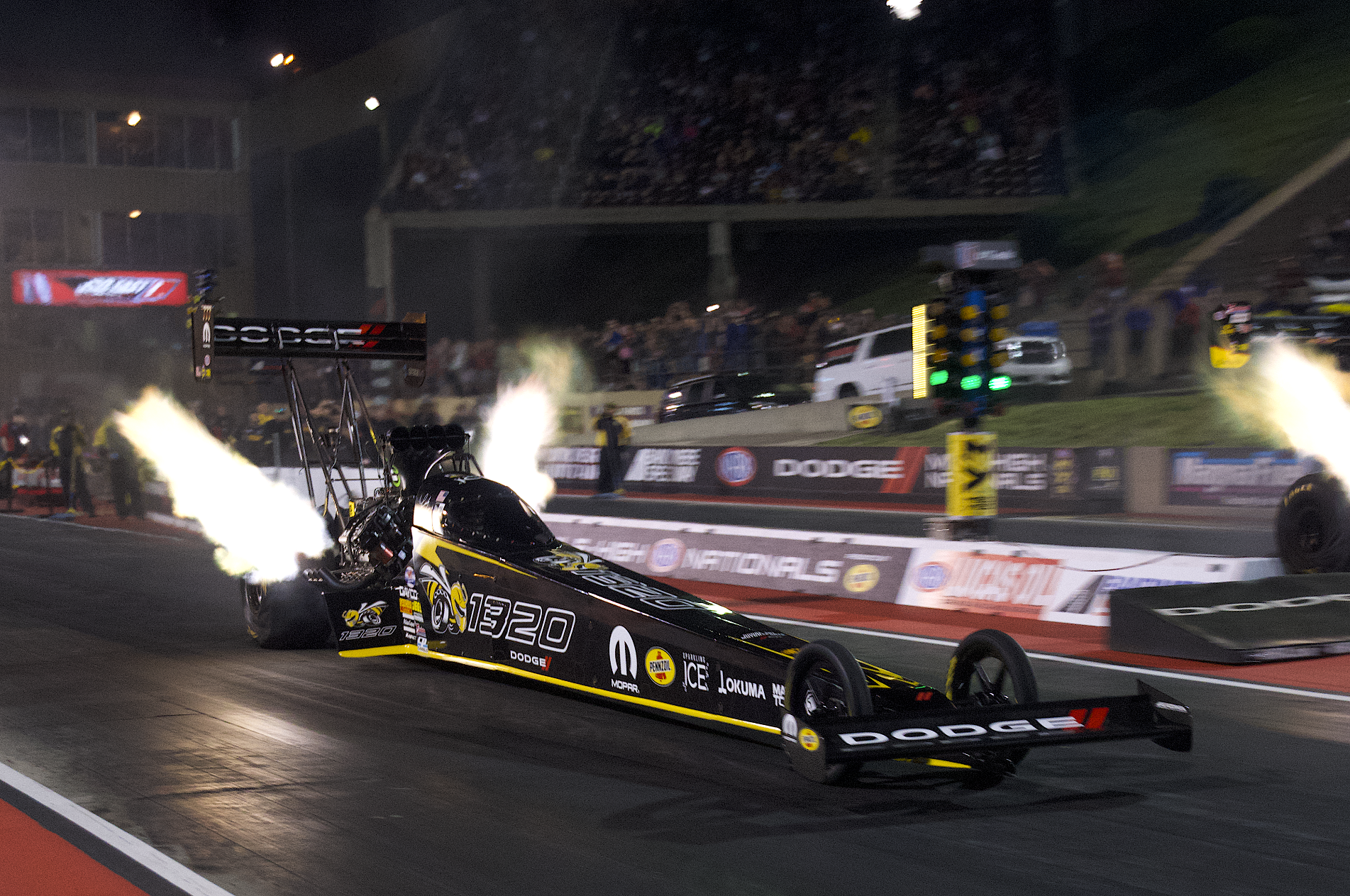 "Hollywood is known for making movie magic, and this team has been known for making some of the greatest horsepower out of the thinnest Bandimere air, aka magic," said Leah Pruett, driver of the Dodge//SRT Top Fuel Dragster and winner of the 2018 event. "We've had a challenging start to the season gaining the proper momentum, but believe our undeniable capabilities paired with our nose to the grindstone in the shop and training work ethic will produce the results we expect, and our Mopar® fans do as well."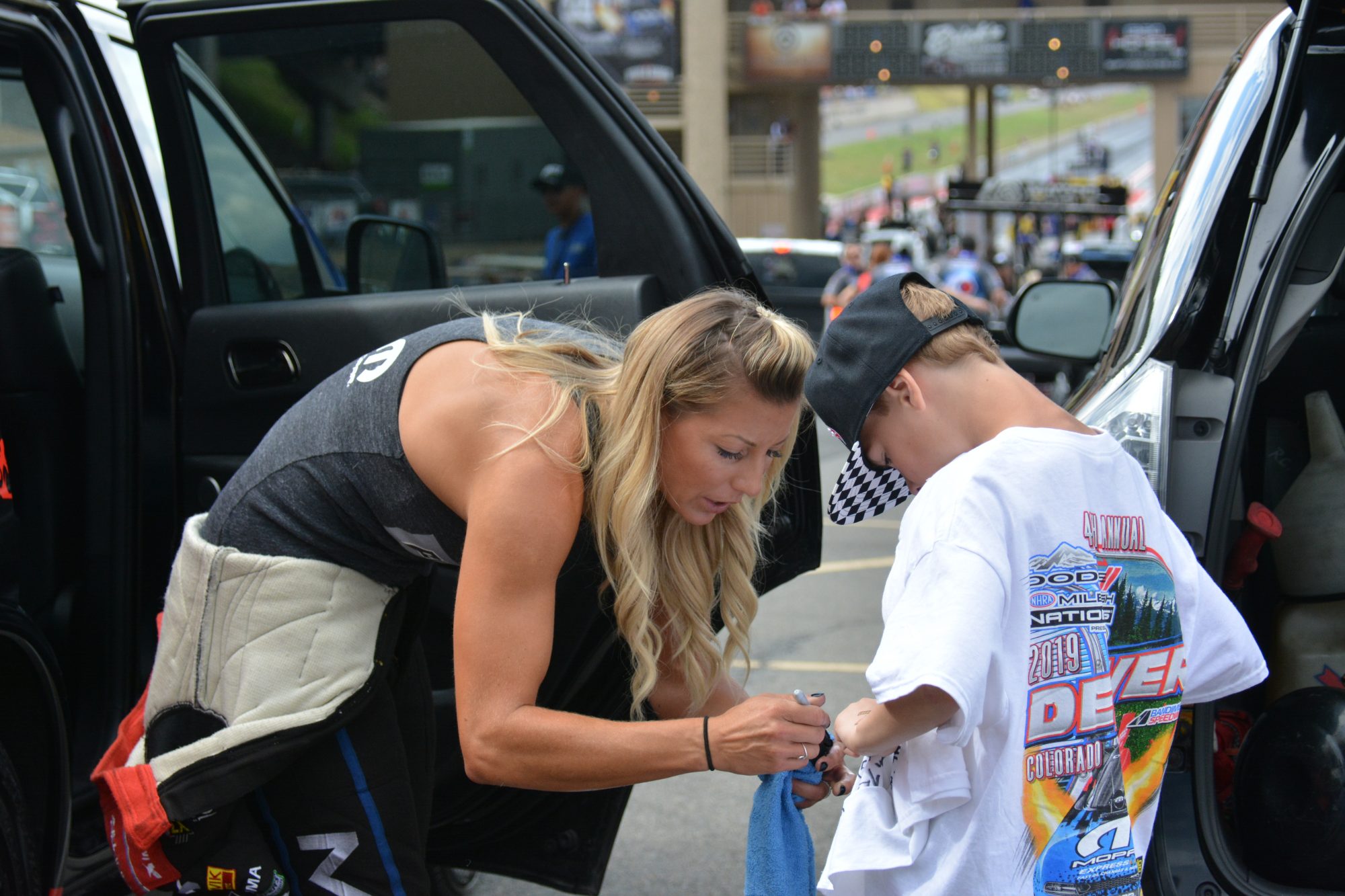 With over 20 races on the 2021 NHRA schedule, this summer race at Bandimere Speedway is probably the favorite stop for many teams and drivers who have meet its challenges. For Leah Pruett, it holds a special place in her racing career. "The Dodge//SRT Mile-High Nationals has always been my most enjoyable event to compete at for a variety of reasons. Starting with being surrounded by dedicated like-minded Dodge//SRT and Mopar enthusiasts really brings the ultimate vibe. Winning doesn't happen overnight. What happens in the dark, always comes to light, and I believe it's time to put the shine on." Leah and her DSR team members know she needs to go rounds and stay in the hunt for valuable points to make it into the NHRA playoffs later this season.
"I am personally looking forward to our season taking a major turn for the competitive best and believe the Dodge/ SRT Mile High-Nationals is the perfect place to do it. I definitely wish we had our standard four qualifying sessions to prepare for the race and to help dial in our hot rod and take a stab at the tree. Because we don't, I believe our off-the-trailer numbers on Friday night will be very instrumental in the qualifying order, which means nothing is more important than being prepared for that run. And that is what we have been spending our two weeks doing: preparing for the quantity of runs for the entire swing, and microscoping quality," exclaimed Leah.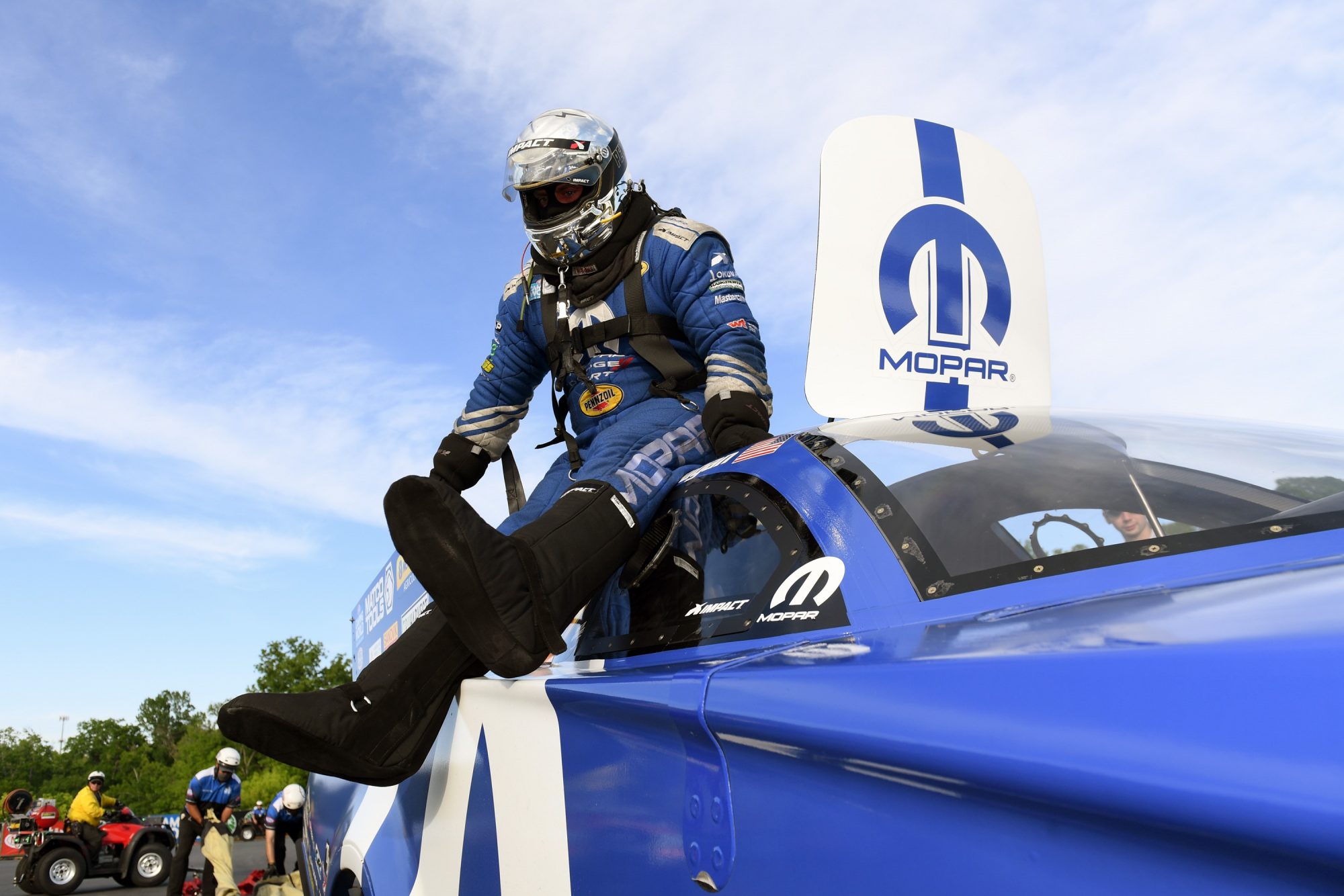 Matt Hagan, who's been shaking the ground with his nitro-swilling Charger SRT Hellcat Widebody Funny Car, is also counting the days until he climbs the mountain in search of another win. "Some of my best memories of coming to Denver for the Dodge//SRT Mile-High Nationals always involve the amazing crowd of people that are really passionate about the Dodge and Mopar brands coming together to celebrate pure muscle and horsepower," said Hagan. "It's been a Dodge- and Mopar-sponsored race for a really long time and it's always great to see fans coming out and support it and us. 
"I've obviously raced here a lot and haven't won one yet, but I feel like I've been chasing down that win," added the three-time Funny Car World Champion. "Bandimere Speedway is always tricky, but it's time to win one for our sponsor and celebrate big. I think that we got a pretty good handle on the Dodge Charger SRT Hellcat right now. I'm excited about getting there, getting qualified well, going rounds and running like a Hellcat, and turning the win lights on in Denver."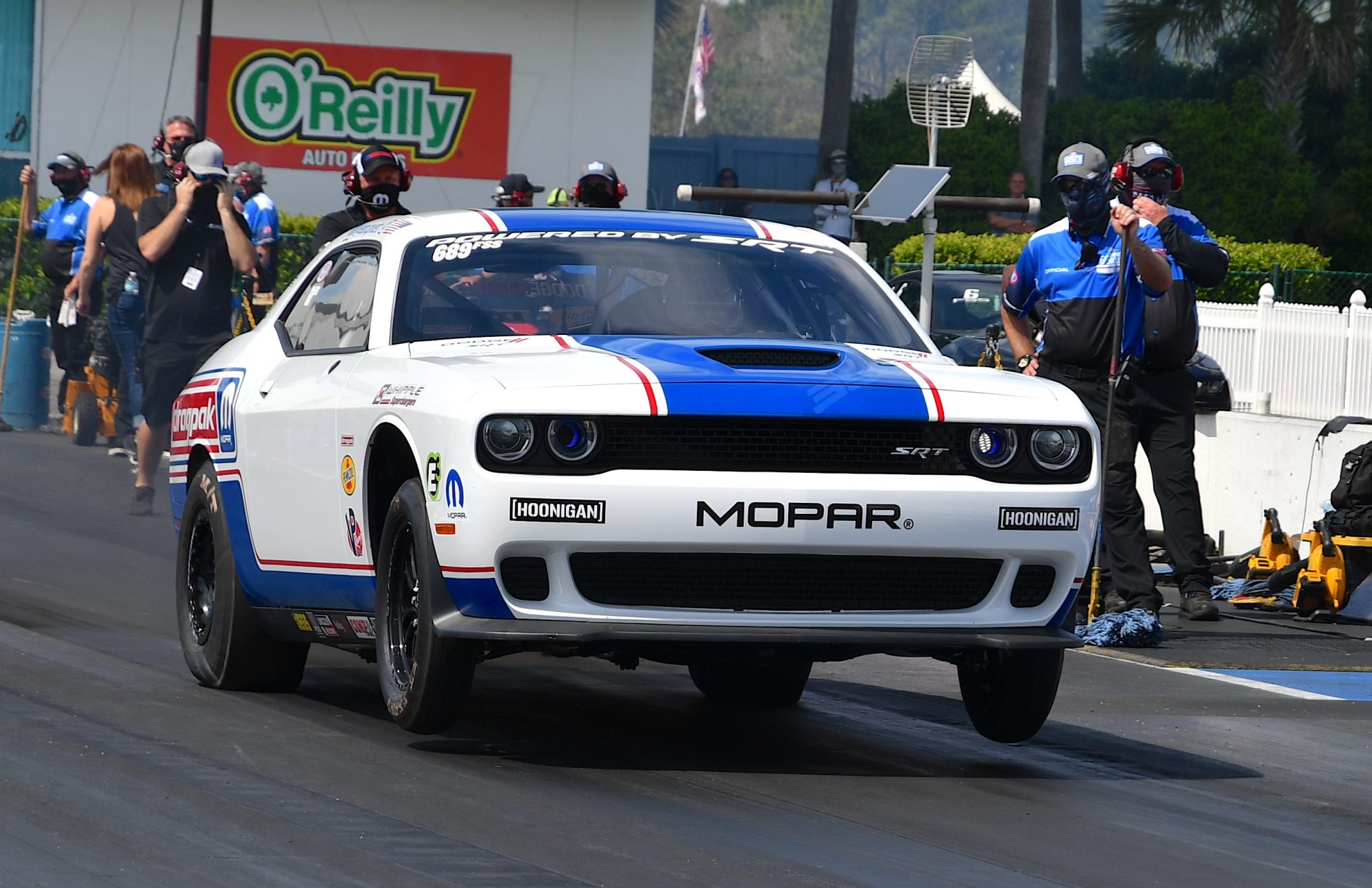 Leah will also be tasked with dual driving duties at the Dodge//SRT Mile-High NHRA Nationals as she'll be racing her 2021 Dodge Challenger Mopar Drag Pak in the Factory Stock Showdown class. "With this being the first year for Factory Stock Showdown to compete in Denver, there are many unknowns. But what we do know is that our Mopar parts are ready to take on the challenges as Kevin Helms (DSR Drag Pak Crew Chief) deciphers a brand-new tune on the mountain," noted Leah. "Four qualifying runs will definitely help, but the mountain is ruthless, and has the capability of finding new weaknesses. I have confidence in my Dodge Challenger Mopar Drag Pak and that we can take on the competition through planned attrition."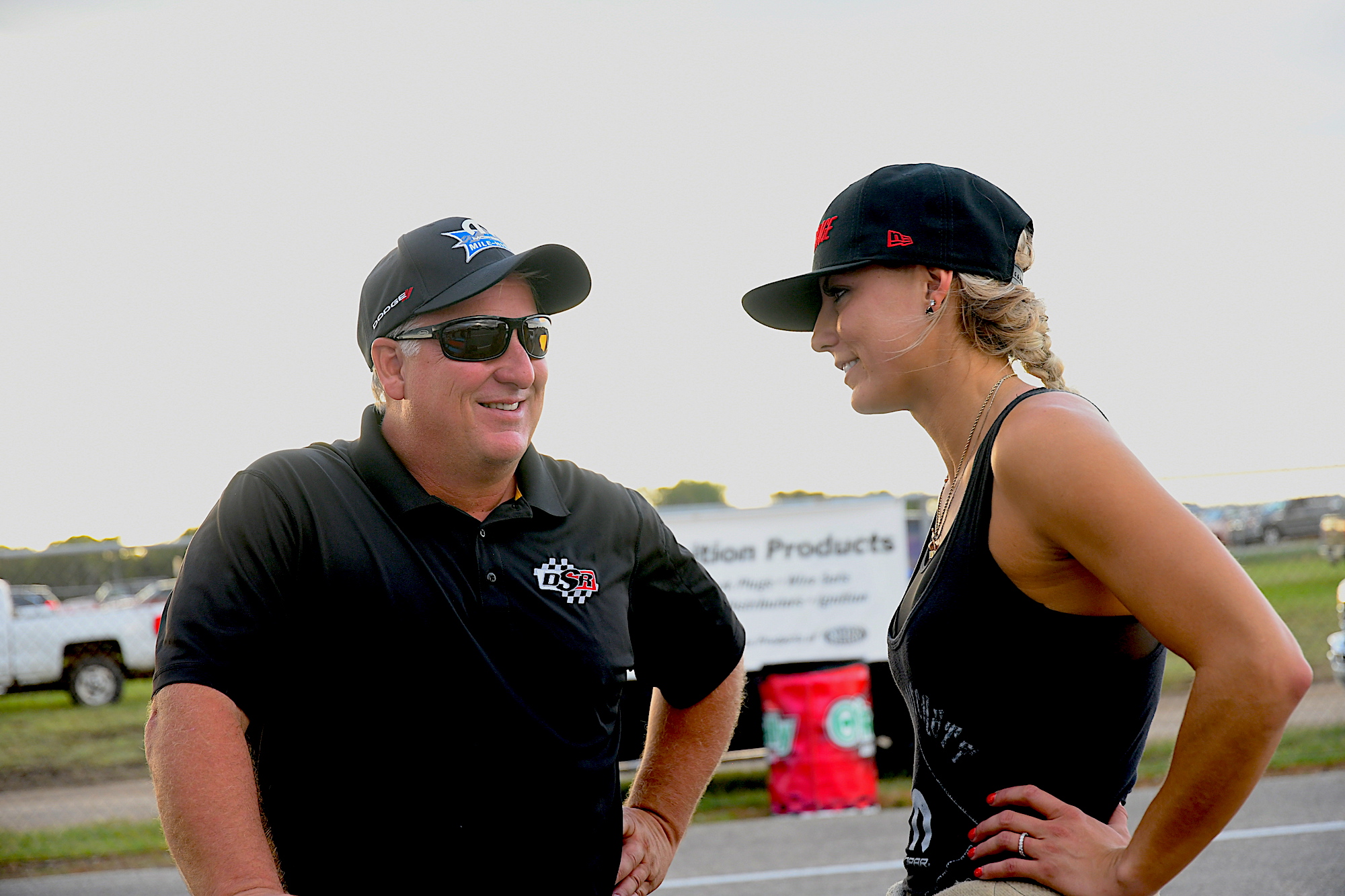 "Racing up on the mountain is always challenging and the fact this is the first time NHRA is running the Factory Stock Showdown class at the Dodge Mile-Highs Nats, all the competitors will be in the same boat," said Helms, DSR Crew Chief on both Leah Pruett's and Mark Pawuk's Dodge Challenger Mopar Drag Paks. Helms himself raced at Bandimere Speedway for many years during his youth and knows how tough this environment can be on a racecar. The vehicles Kevin competed in were naturally aspirated Stock Eliminator machines that could be tuned for the altitude by carburetor jetting changes, adjusting ignition timing and perhaps swapping out final gear ratios in the rear axle. Conversely, the modern Challenger Drag Pak is a sophisticated racecar with a supercharged HEMI V8 engine tuned by a laptop that gets plugged into an onboard Race Pak controller. Nevertheless, Kevin's personal experience from racing on the mountain will come in handy as he won the 2017 event in Stock Eliminator in a computer-assisted Challenger SRT 392, so he's well-versed in what needs to get done. "We have some data from when we did exhibition runs on the prior generation supercharged Drag Pak back in 2015. It's not a lot to go on, but it'll give us baseline to start. We're also testing in Denver with the new Drag Pak prior to the Mile-High Nationals to see what gear ratio and torque converter changes need to be made to the car so it will run as fast as possible at Bandimere Speedway's 5,800-foot elevation."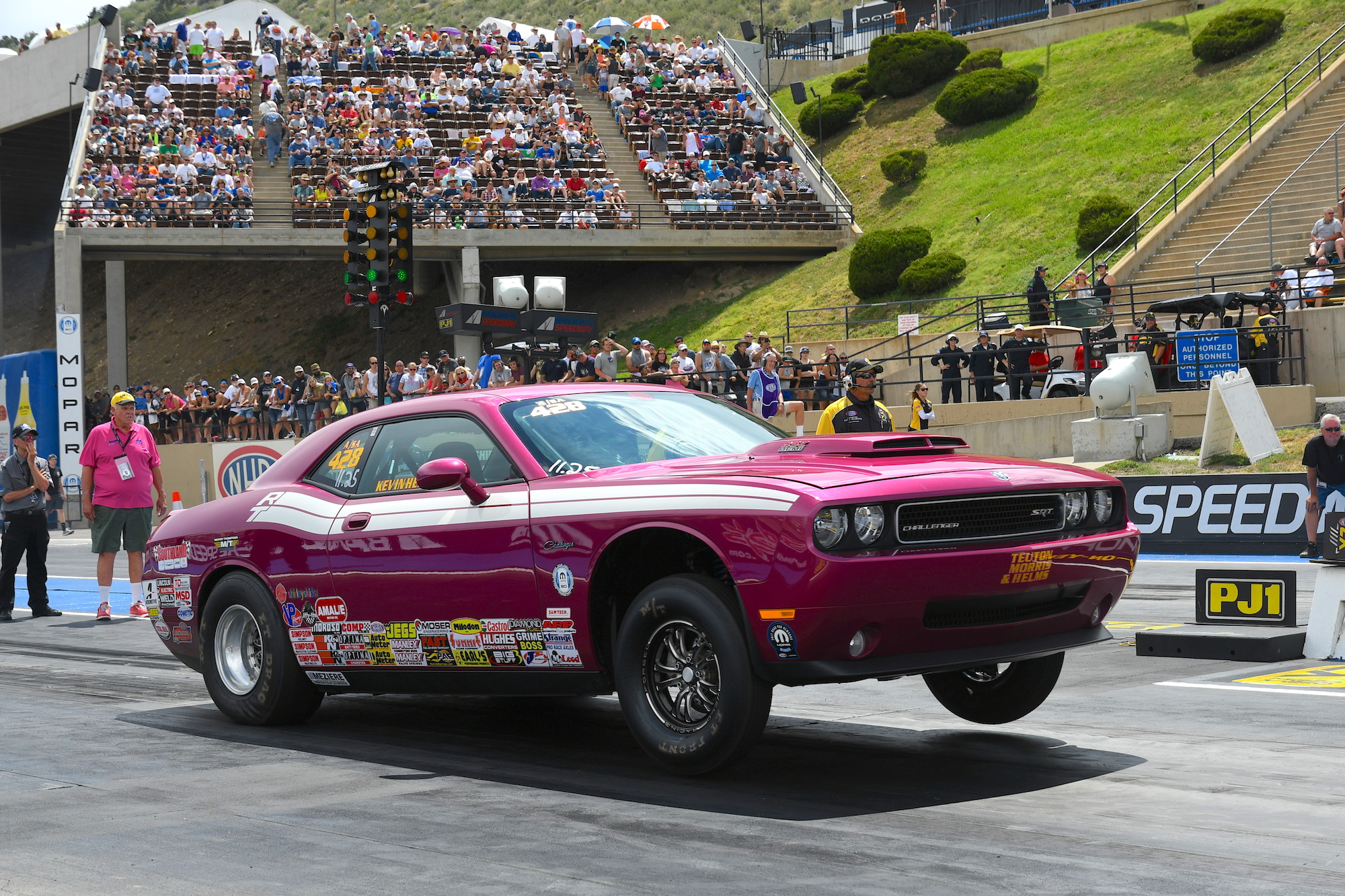 Putting on a major event of this caliber is no easy task despite how many years you've been doing it. With the recent pandemic, NHRA and their member tracks have had to make to some major adjustments in following federal, state and local CDC guidelines, but the Bandimere family was up to the task to provide a safe racing environment for fans and racers alike. "It's hard to believe 23 months have passed since the running of the 40th annual Dodge//SRT Mile-High NHRA Nationals Presented by Pennzoil. In just a few short days, we look forward to welcoming our fans to witness Thunder Mountain like never before," said John "Sporty" Bandimere III, whose grandfather built this awesome facility decades ago. "This year's event not only will feature Nitro Top Fuel Dragsters and Funny Cars and Pro Stock Motorcycles, but for the first time fans will see competition in the Factory Stock Showdown, Pro Mod and a special 'Big Tire No Time Shootout'. Under the lights night qualifying Friday and Saturday are a must-see, along with being able to check out the latest in Dodge/SRT performance cars all three days on the mountain."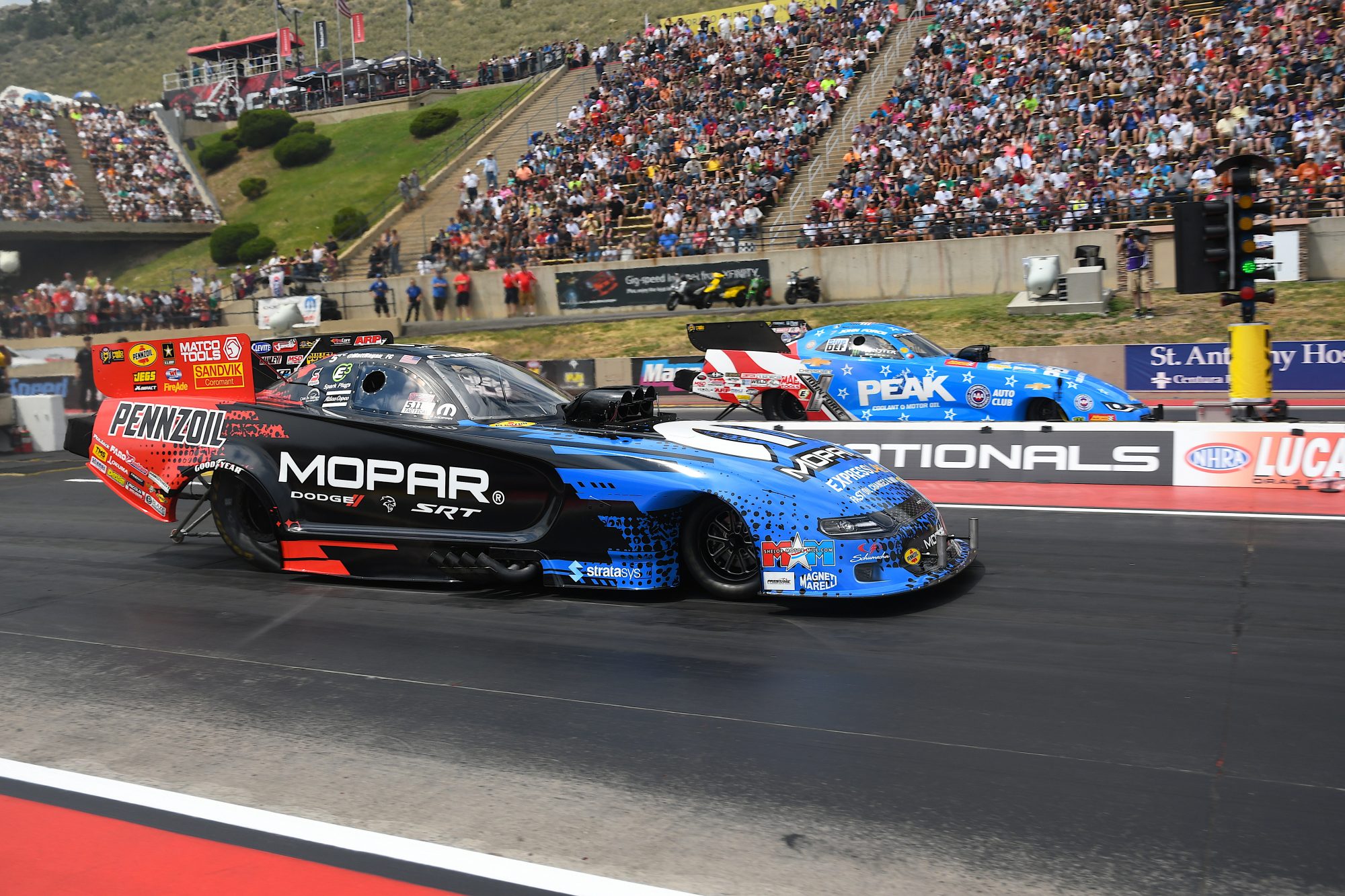 Hopefully, your summer travels will take you to the foothills of the Rocky Mountains and Bandimere Speedway to witness the ground-pounding machines during the Dodge//SRT Mile-High NHRA Nationals!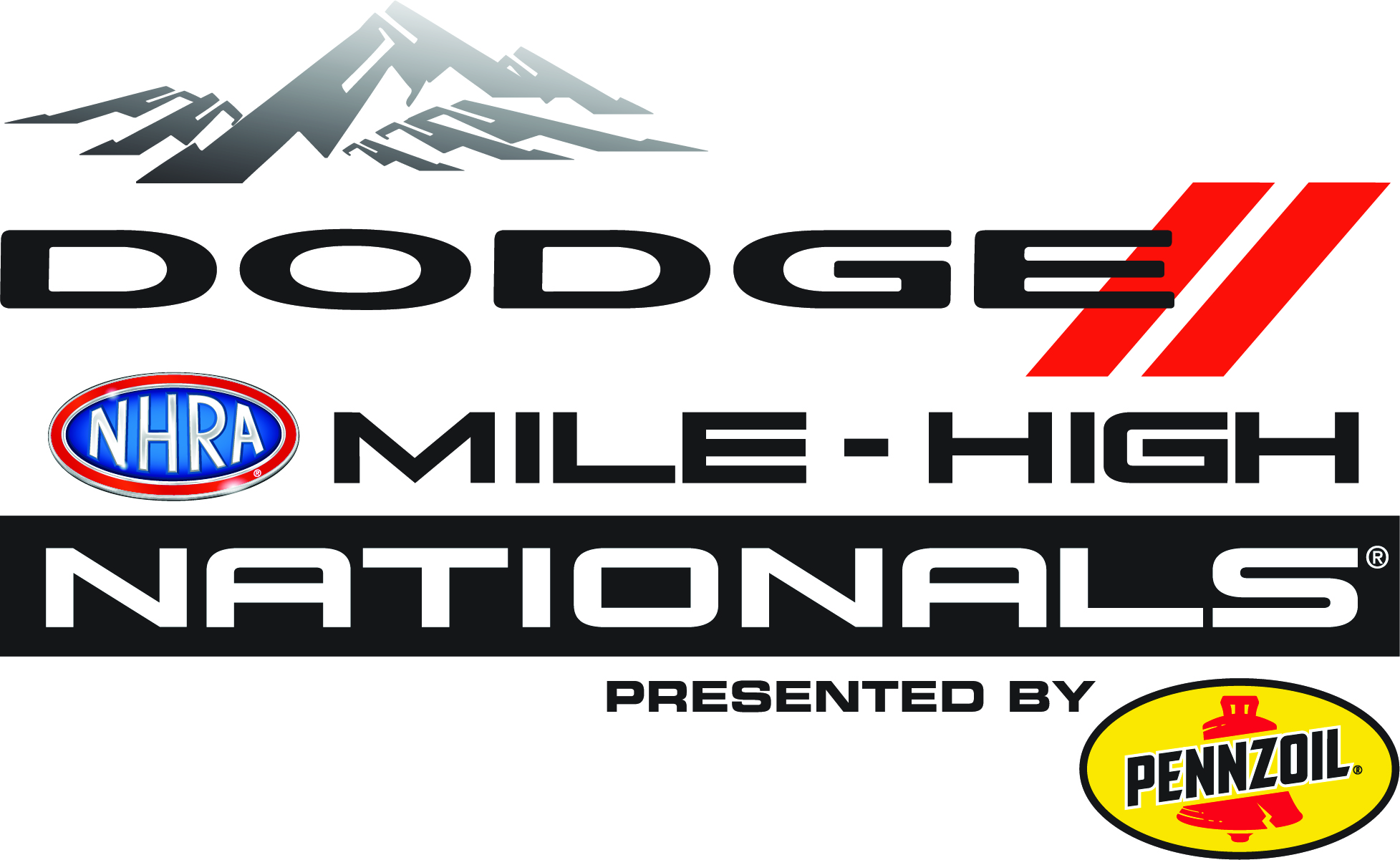 Comments
Comments