This Girl Can Wrench!
1 year ago Racing
It's that time of year when high school seniors are graduating and gearing up for new adventures and the next chapter of their lives. They're ready for the onslaught of typical "What's next?!" questions with the most popular being "Where are you going to college?" Eileen Dominguez recently faced those questions, and knew exactly which path would lead her to her dream job … and she was ready for it.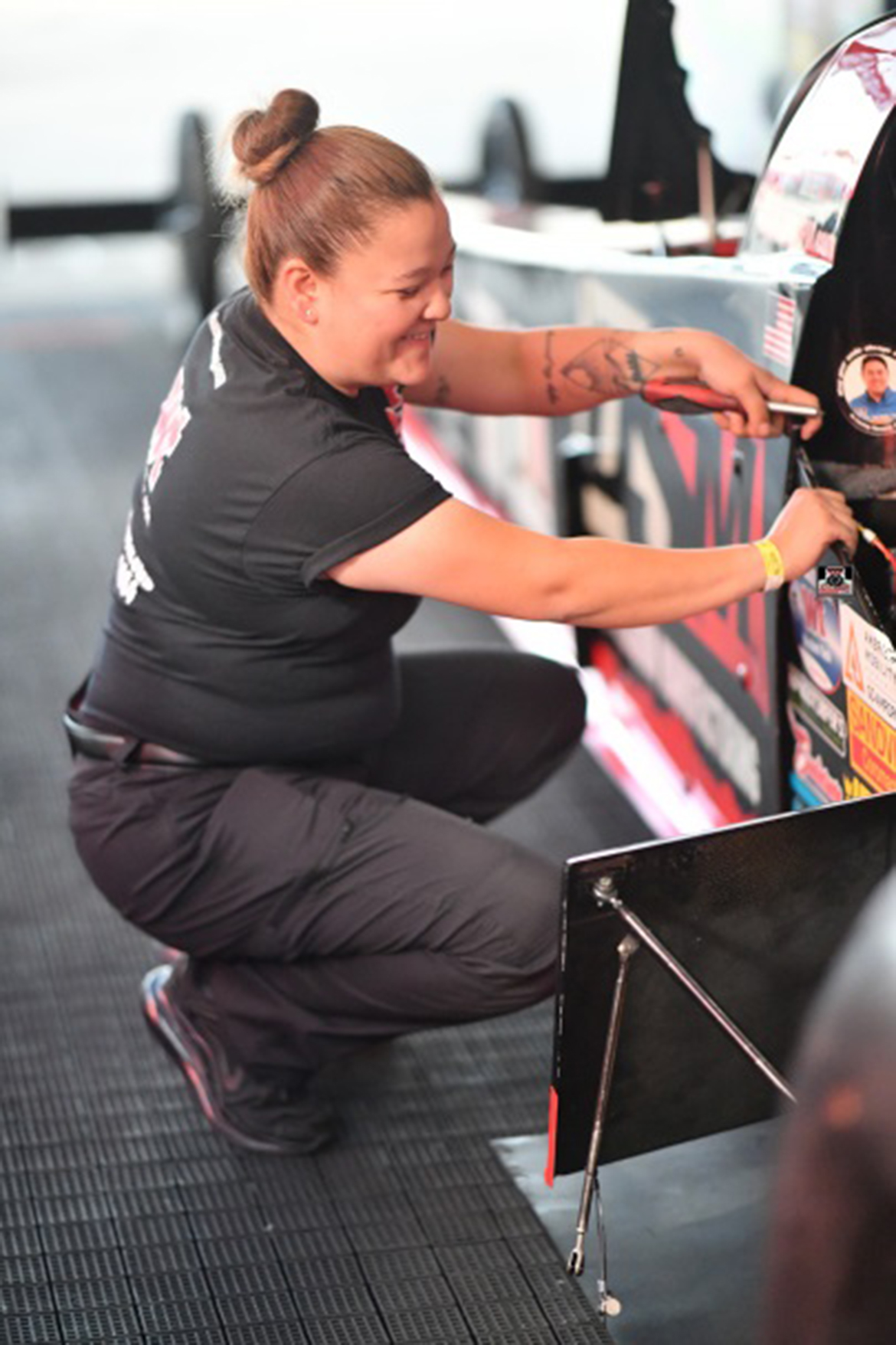 We had the pleasure of meeting Eileen at the NHRA New England Nationals race where she was working with the crew of Leah Pruett's Top Fuel Dragster team. There's a long history of successful women in the racing world, but rarely do you see a female crew member on a pro racing team … wrenching on a Top Fuel engine. We knew right away we needed to know her story!
Eileen Dominguez grew up in El Paso, Texas, and wasn't your average girl. Eileen was into driving all kinds of cars and, particularly, learning how to make them go FASTER! As soon as she turned 16, she got her hands on a 1995 Ford Mustang and immediately began modding it.
"I've always been interested in how things work and how I can make them better," explained Eileen. After graduation, she began looking into a career within the automotive industry, more specifically large diesel engines. Her school of choice was Western Tech. "I chose Western Tech because of their broad range of automotive programs. I like the fact that they'll help me secure a job immediately upon graduation. I'm due to graduate in a few weeks and I've already had a few interviews with reputable companies."
So how did this driven young woman secure an internship at Don Schumacher Racing (DSR) with Leah Pruett's team? "Western Tech had an internship program with DSR, so I applied and was selected," Eileen says casually. A typical day at the shop is going around helping different mechanics work on a variety of projects. She's worked on everything from headers and superchargers to clutches, and her favorite part is that no two days are ever the same. On race day, the pace is kicked into high gear and she's able to help each crew member do various things on the dragster. She points out that she learns best when she's hands on, so the knowledge she's been able to secure is priceless, and an opportunity that she understands is pretty exclusive.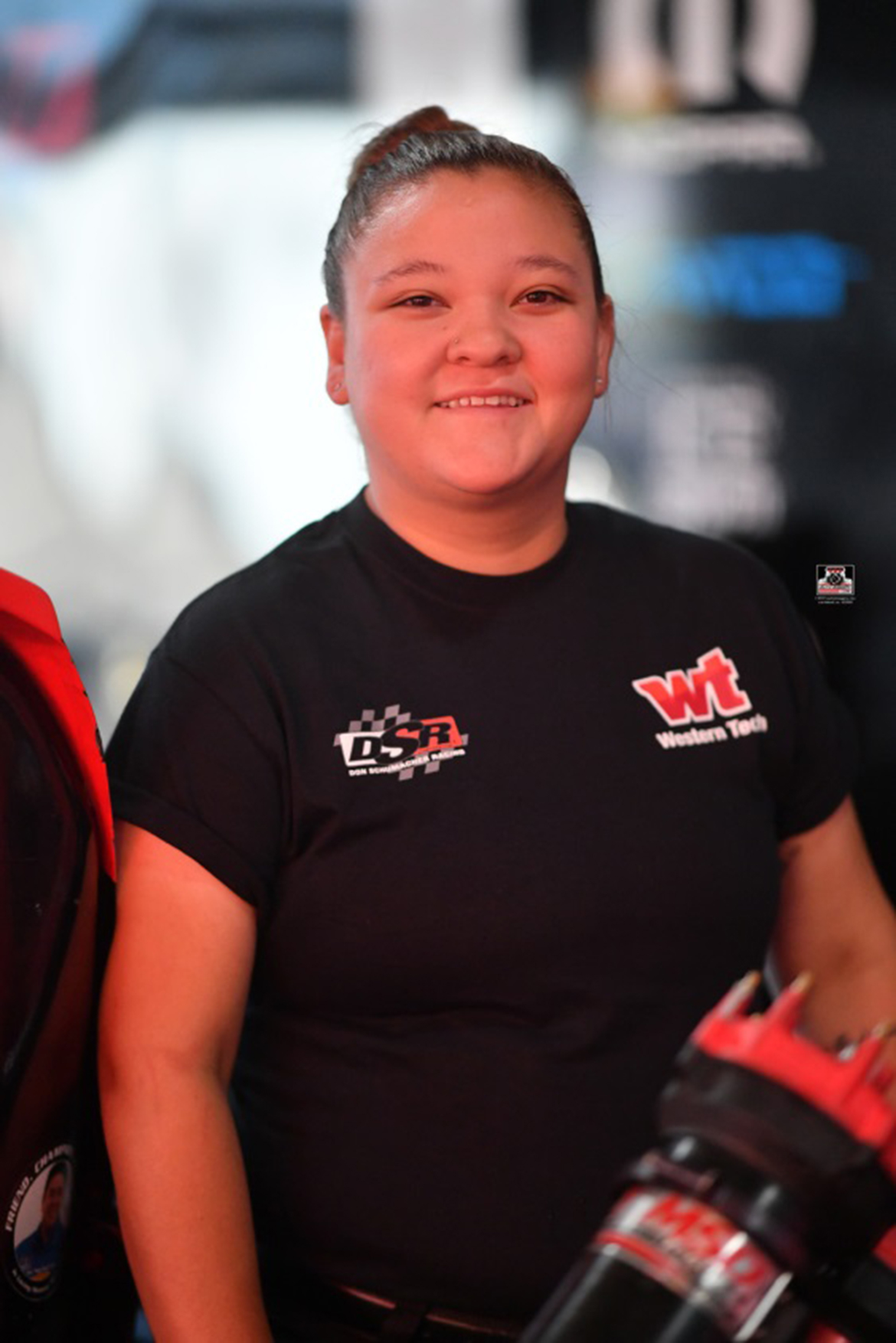 We asked Eileen if she was intimidated coming into DSR. "It's a little intimidating being a female in a mostly male-dominated field, but the key is to not be intimidated. You will learn a lot more that way. Leah and her crew have taught me so much in such a short amount of time. Seeing their confidence both on and off the track has helped me be more confident myself."
As far as Eileen's plans for the future, she wants to take some ASE certification courses and secure a job doing what she loves. We bet we'll see her working on pro racecars at a track again someday, and wish her luck in her future adventures.
Comments
Comments