All-Conquering Comella Captures Dodge HEMI® Challenge Crown!
1 year ago Racing
Second-generation HEMI® engine-powered Super Stock racer Steve Comella achieved something most Mopar® competitors can only dream of, winning the 2021 Dodge HEMI Challenge during last weekend's 67th annual Dodge//SRT® NHRA U.S. Nationals.
Steve and his father, Chuck, have been regulars at this hotly contested event for nearly all of the 20 years the HEMI Challenge has been held at the prestigious NHRA "Big Go". Two decades old, the HEMI Challenge is the longest-running continuous specialty race in NHRA history. Steve, who's 47 years old and hails from Rochester, New York, has been racing with his dad for decades. This father and son campaigned a 1968 Super Stock HEMI engine-powered Barracuda and Super Stock HEMI engine-powered Dart all over the country. But the Dodge HEMI Challenge has always eluded their grasp. They got close last year when Steve squared off with fellow HEMI engine-powered Barracuda competitor Stephen Yantus, but it was Yantus who got the check, trophy and all the glory. No one remembers who runners-up at a race. If there was one bright spot for Comella as he loaded his car and packed up the trailer after last year's event, it was the motivation he felt to work harder. He and his father immediately began working on extracting more power from his Barracuda's HEMI engine while fine tuning the rear suspension so it could plant that increased power to the ground.
Well, it paid off as Comella defeated four-time Dodge HEMI Challenge winner Jimmy Daniels Jr. It was an epic battle; Barracuda vs. Dart, HEMI vs. HEMI, as both drivers launched their high-horsepower machines off the line and manually shifted through the gears. With the holeshot advantage going to Daniels, Comella had to make up some ground on the strip and that he did. It was the red Barracuda of Comella blazing the strip with an 8.364-second ET at a speed of 161.17 mph (his best run during the HEMI Challenge) to Daniels' not-too-shabby 8.423-second at 158.02 mph. Only 0.0202 seconds separated the winner from the loser. The final was too close, even for a seasoned racer like Comella. "At night, I wear a visor that only allows me to see small slit in front of me. I can't see anything in my periphery. I honestly thought I was ahead wire to wire. Once I was in high gear, all I was focused on was staring at the bulb on the wall waiting to see the win light. It wasn't until I saw the time slip that I realized it was a little closer than I would have liked. According to my software, I passed him at the 1,000-foot mark and crossed the finish line five feet in front of him."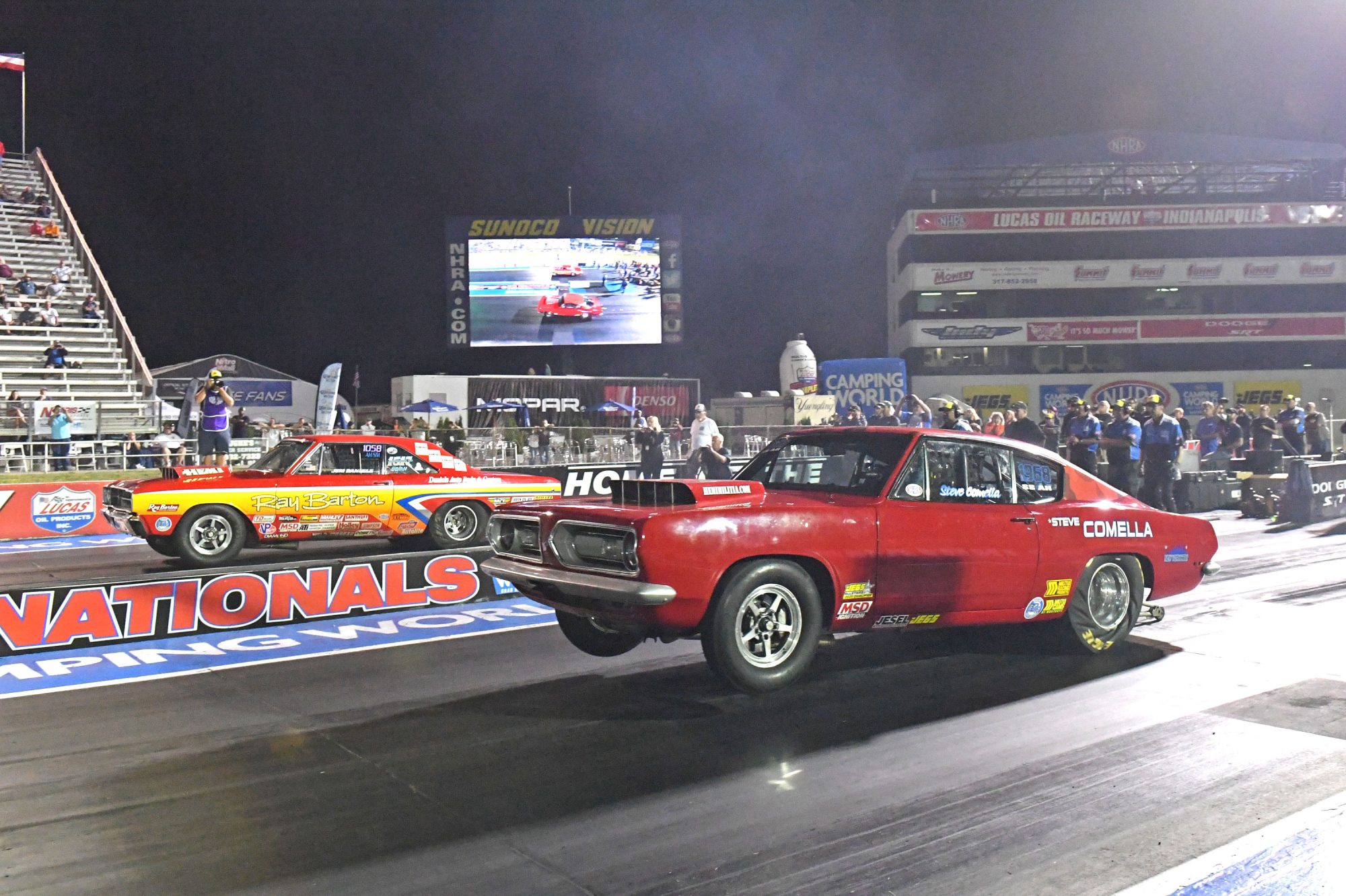 For Jimmy Daniels, his hopes of winning five Dodge HEMI Challenge events were dashed as he watched Comella motor past him just before the finish line. "There were a lot of fast competitors at this year's HEMI Challenge. We struggled pretty bad for the first two runs on Wednesday, but we finally started to get things turned around after that," said Daniels.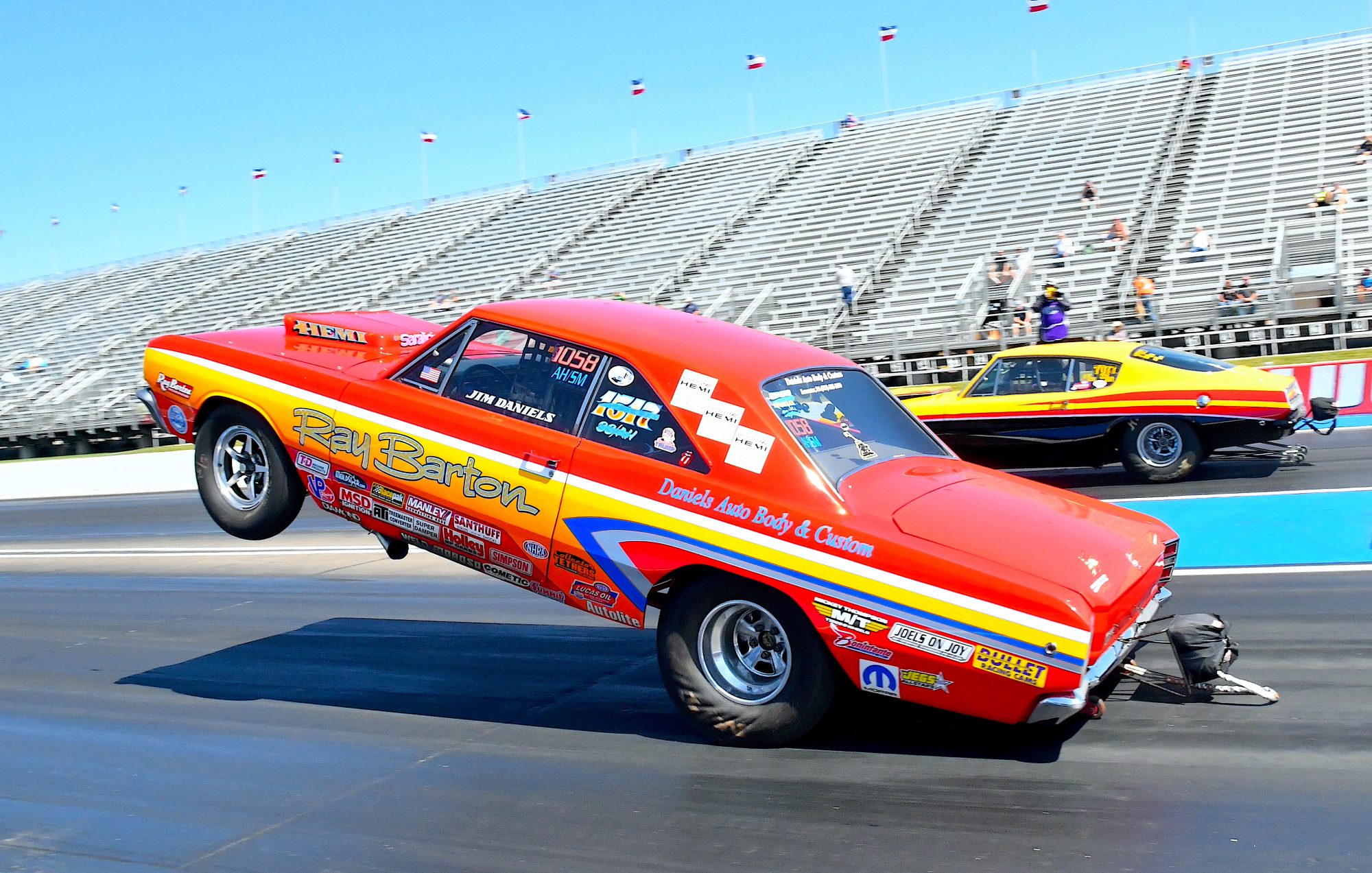 "As far as our performance, I am pretty happy with the result considering that we only made about 10 runs prior to Indy this year with our new four-speed transmission. Prior to the final, we did our routine maintenance and made some adjustments to our setup. I was figuring we could've run a high 8.30 in the final round, but unfortunately, I didn't get aggressive enough in the bell housing with the clutch. We will run the Dutch Classic in two weeks and then immediately start getting ready for Indy 2022."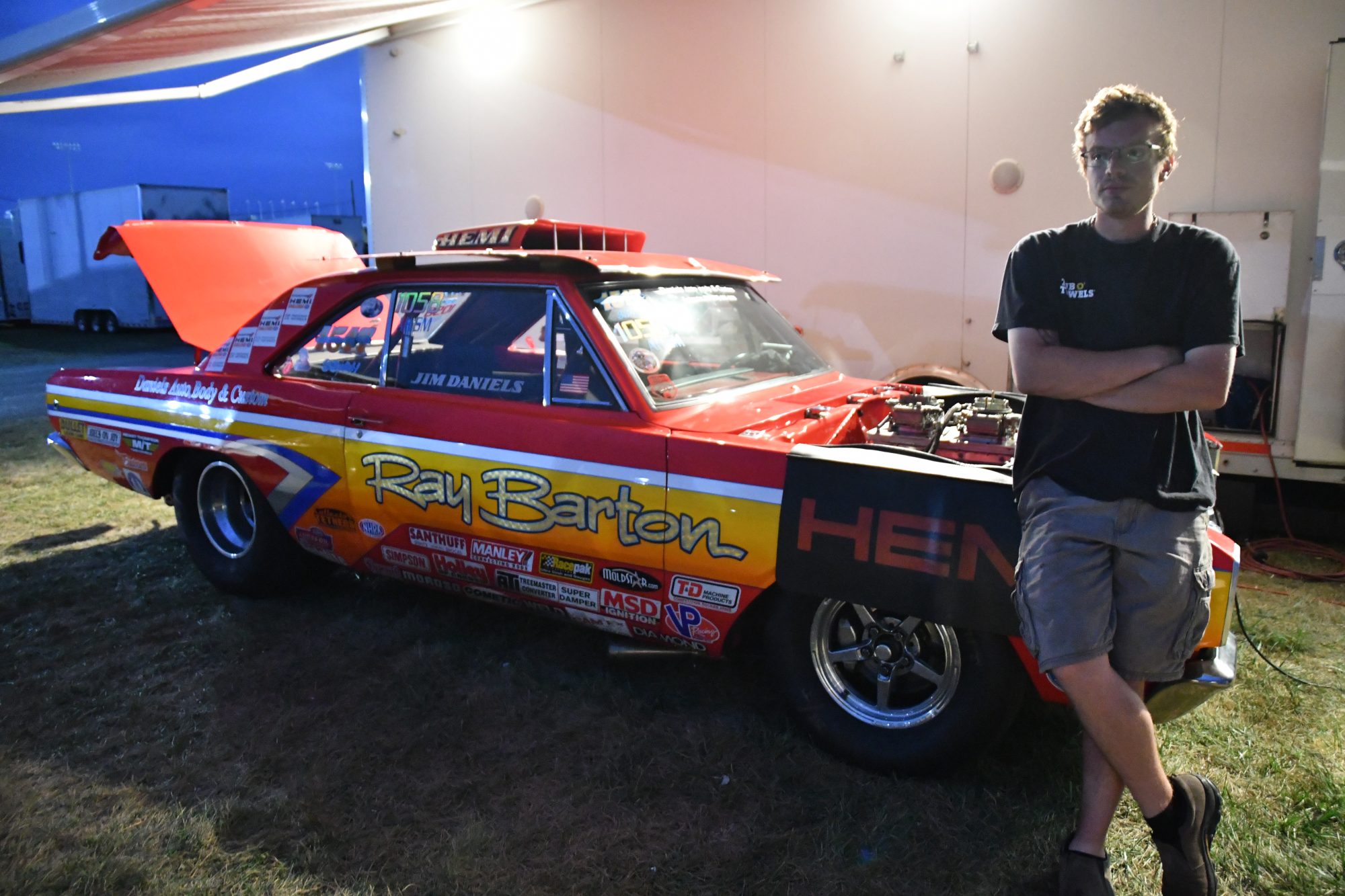 The win didn't sink in until Comella hit the return road, pulled over and was awarded the 42.6-pound Dodge HEMI Challenge trophy and a check for $15,000.
"At the moment I'm exhausted, but this means a lot," said Comella, who runnered-up to Yantus in last year's edition of the Dodge HEMI Challenge and has previously earned two runner-up finishes in overall NHRA Super Stock competition. "We've been chasing this for a while. Last year kind of felt like a stone in the shoe all year, so we decided to really kind of put everything into [this race] this year. It was a lot of work and here it (the trophy) is." It was both emotionally and physically draining for Comella as he never stopped working on his HEMI engine-powered Barracuda between rounds.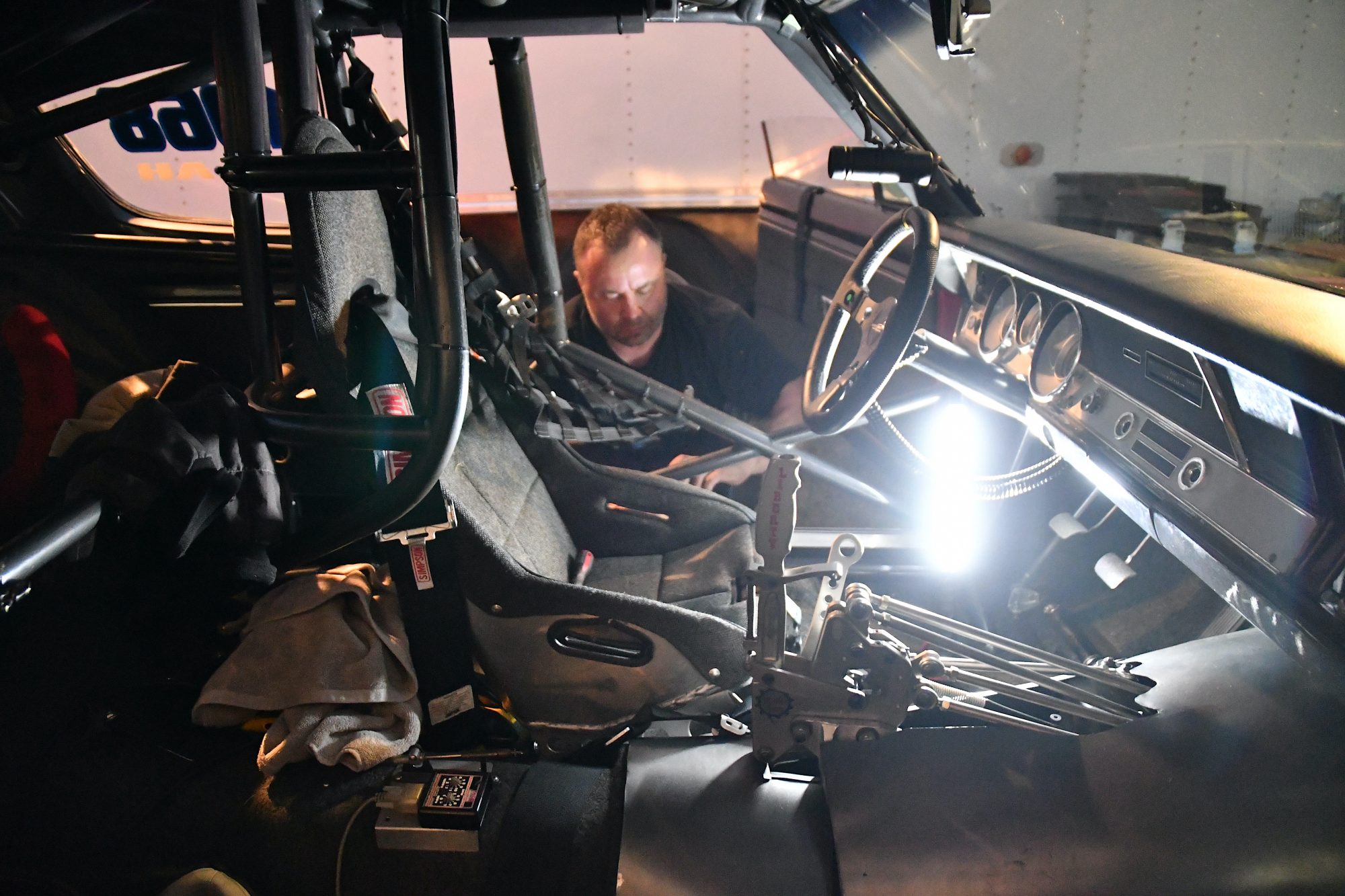 Luckily, Comella is no stranger to hard work and going rounds in tough, heads-up competition. He doesn't let anything, or anyone, get under his skin as years of racing in the highly competitive NHRA Super Stock class toughens up one's soul and attitude. "As I was being pushed through the staging lanes, I was so physically exhausted that I felt sick, like I was dying. Not from nerves, but physically sick from being tired. I was telling myself to just hold it together for a few more minutes. I wasn't nervous at all as the day progressed. I was just focused on getting the car dialed in. Throughout race day, I had been good at letting the clutch pedal out and I knew the car was going to be fast, so I really didn't have a reason to be nervous. I figured if I was .030 on the light, my HEMI Barracuda was going to run an 8.35-8.36 second ET. If Daniels could put together a run to beat that, then he would deserve to win the HEMI Challenge," noted Comella.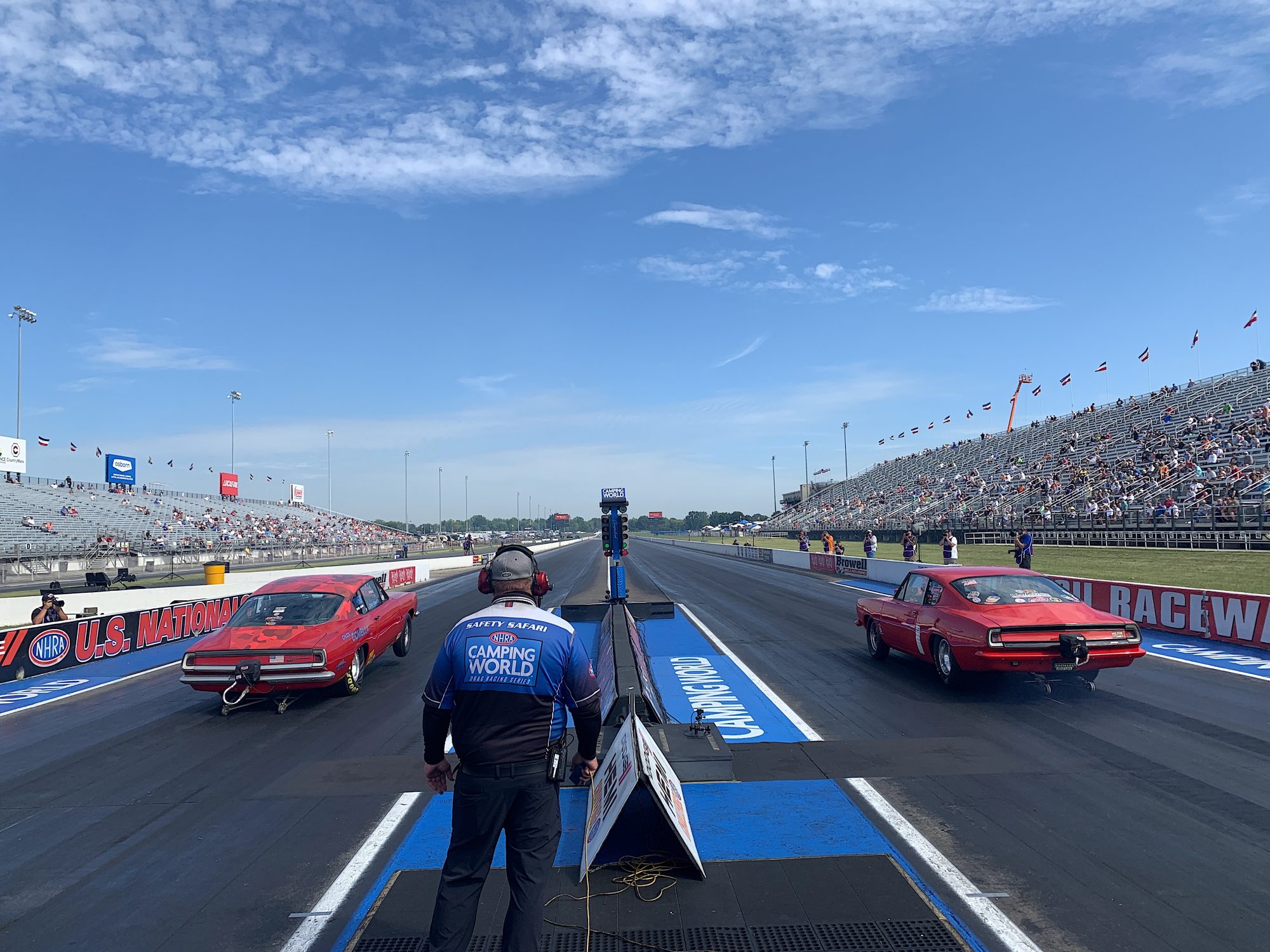 To say Comella was prepared to make it to the final at this year's Dodge HEMI Challenge would be a massive understatement. He and his father had been testing their Barracuda a few days earlier before rolling into Indianapolis Raceway Park. They figured out their finicky HEMI engine and clutch combination, and for them, it was victory or nothing. On his journey to the winner's circle, Comella duked it out with other HEMI Barracuda drivers Steve Kent and Bucky Hess, who was the inaugural HEMI Challenge winner back in 2001. During the semi-finals, it was to be a replay of last year's final round with Comella and Yantus. Unfortunately, Yantus was dealing with electrical gremlins on his car and could not make it to the staging lanes. He soloed to the finals run but used that run to collect more data for his eventual matchup with Jimmy Daniels Jr.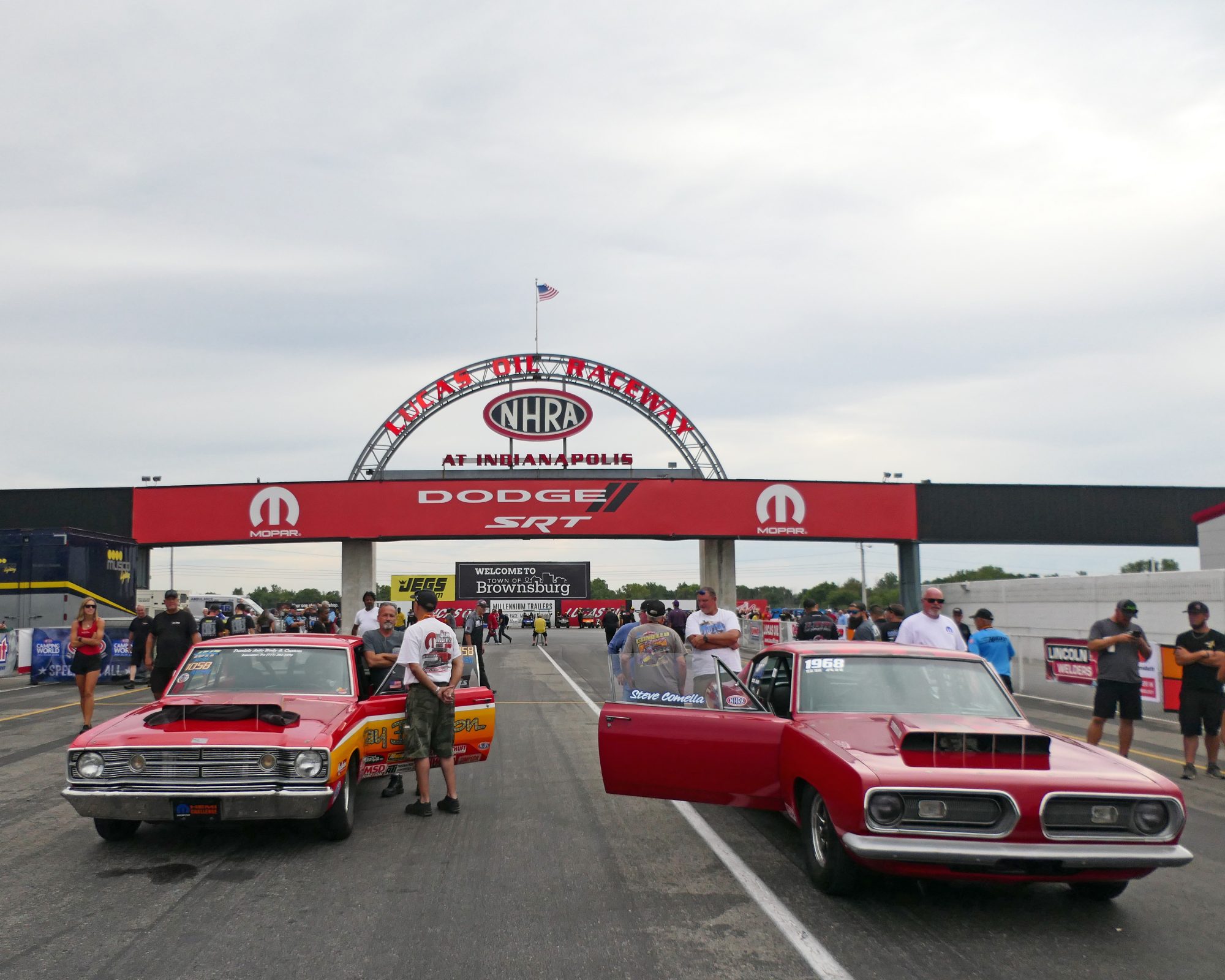 If you look at Comella's overall performance during last weekend's Dodge HEMI Challenge, it's obvious he was in the zone. His lightning-quick reaction times, coupled with a string of stout 8.3-second runs down the quarter-mile, made him a formidable opponent among the other Super Stock HEMI racers during five rounds of hard-fought competition.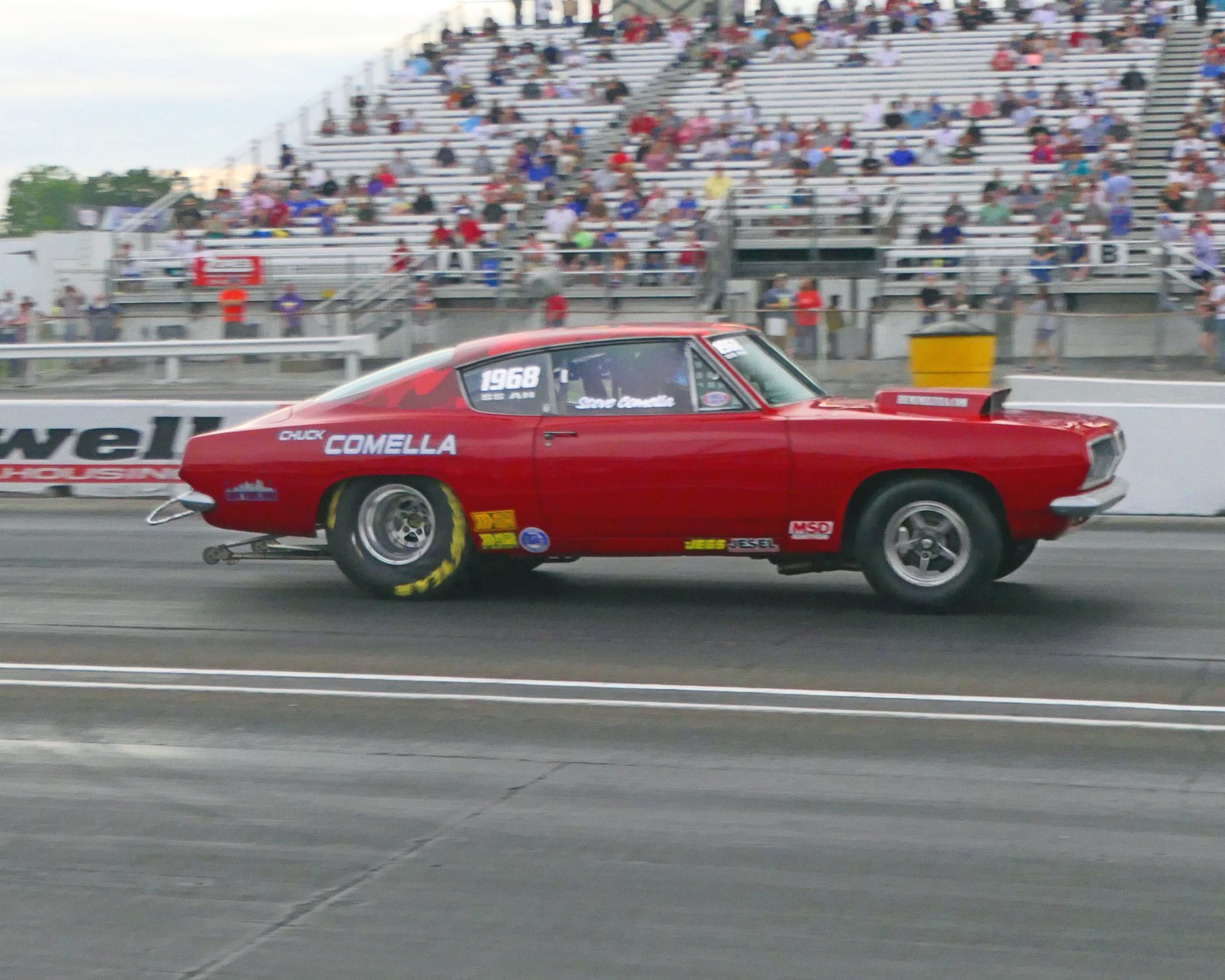 For Steve and Chuck Comella, it was a well-earned win and their "take-no-prisoners" approach is aided with horsepower supplied by former Dodge HEMI Challenge champion Charlie Westcott. It's also Comella's hard-working passion for the never-ending quest to find more for power that made him conquer the competition that day!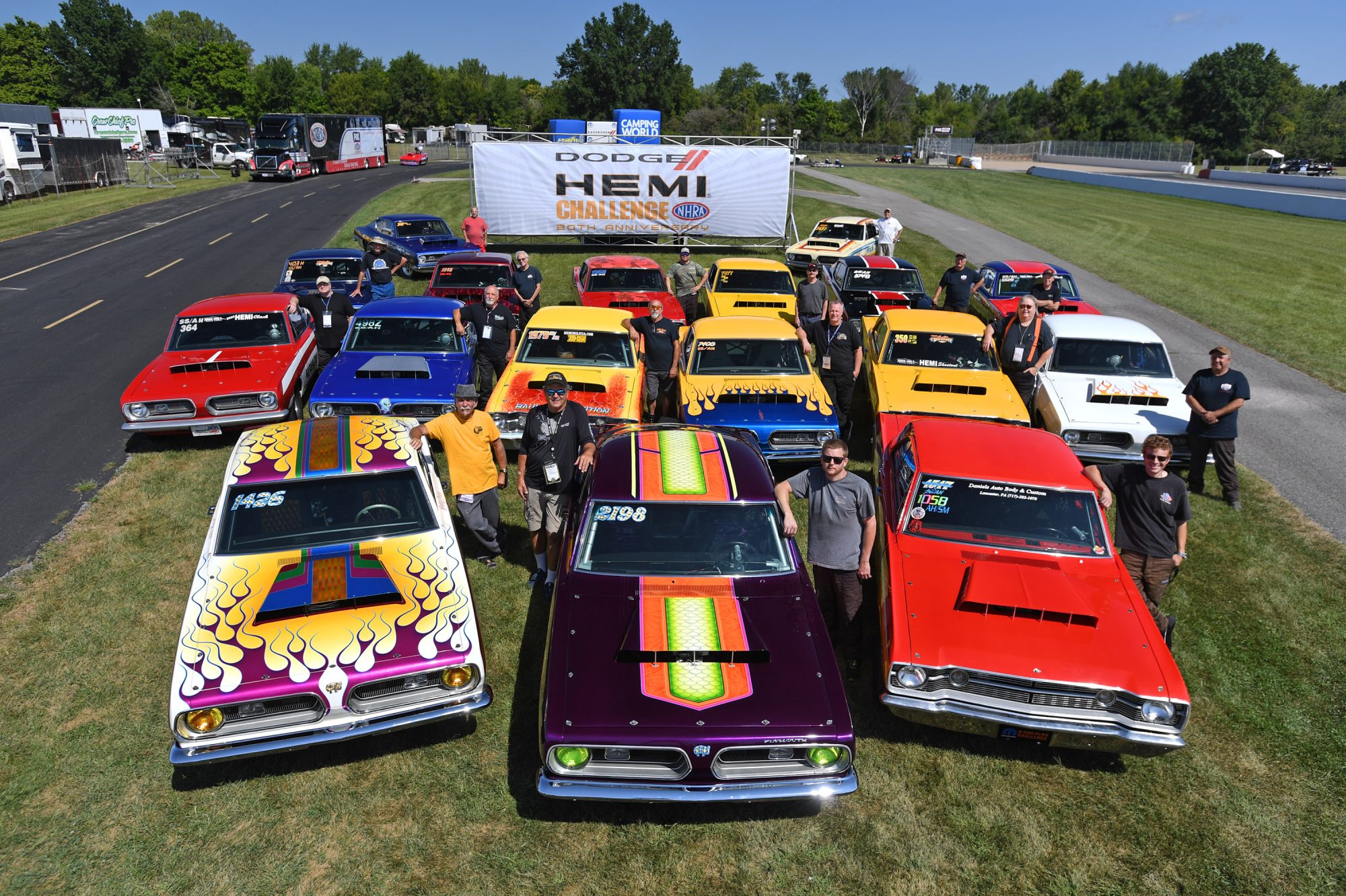 If you missed this year's Dodge HEMI Challenge, you can still catch all the exciting round-by-round action at CompetitionPlus.com.
Comments
Comments