Runner-up Performance by Pedregon and his Dodge Charger SRT® Hellcat at NHRA Carolina Nationals
2 years ago Racing
Cruz Pedregon drove the Snap-On Tools Dodge Charger SRT® Hellcat Funny Car to their fourth final round appearance of the National Hot Rod Association (NHRA) Camping World series season at the 13th annual Carolina Nationals, the second of seven "Countdown to the Championship" playoff events. Pedregon finished runner-up at zMAX Dragway after securing the No. 3 position with his Friday evening 3.879-second elapsed time qualifying run at 323.58 mph marking the 12th time this season the Cruz Pedregon Racing team started from the top half of the eliminations ladder.
With round wins over Dave Richards, J.R. Todd, and Alexis DeJoria, Pedregon advanced to the final and lined up his HEMI®-powered Snap-on Tools "socket to breast cancer" machine, dressed in pink for breast cancer awareness, next to No. 8 seed Tim Wilkerson. It was a close side-by side battle from start to finish as Pedregon launched with a 0.063-second reaction time and ran a stout 3.947 sec./325.53 mph only to be edged out by Wilkerson 's 0.061-second r.t. and 3.927 sec./331.36 mph winning run. This weekend's performance moves Pedregon and his Snap-on Tools Dodge Charger SRT Hellcat from seventh to fifth place in the Funny Car championship standings with five races remaining.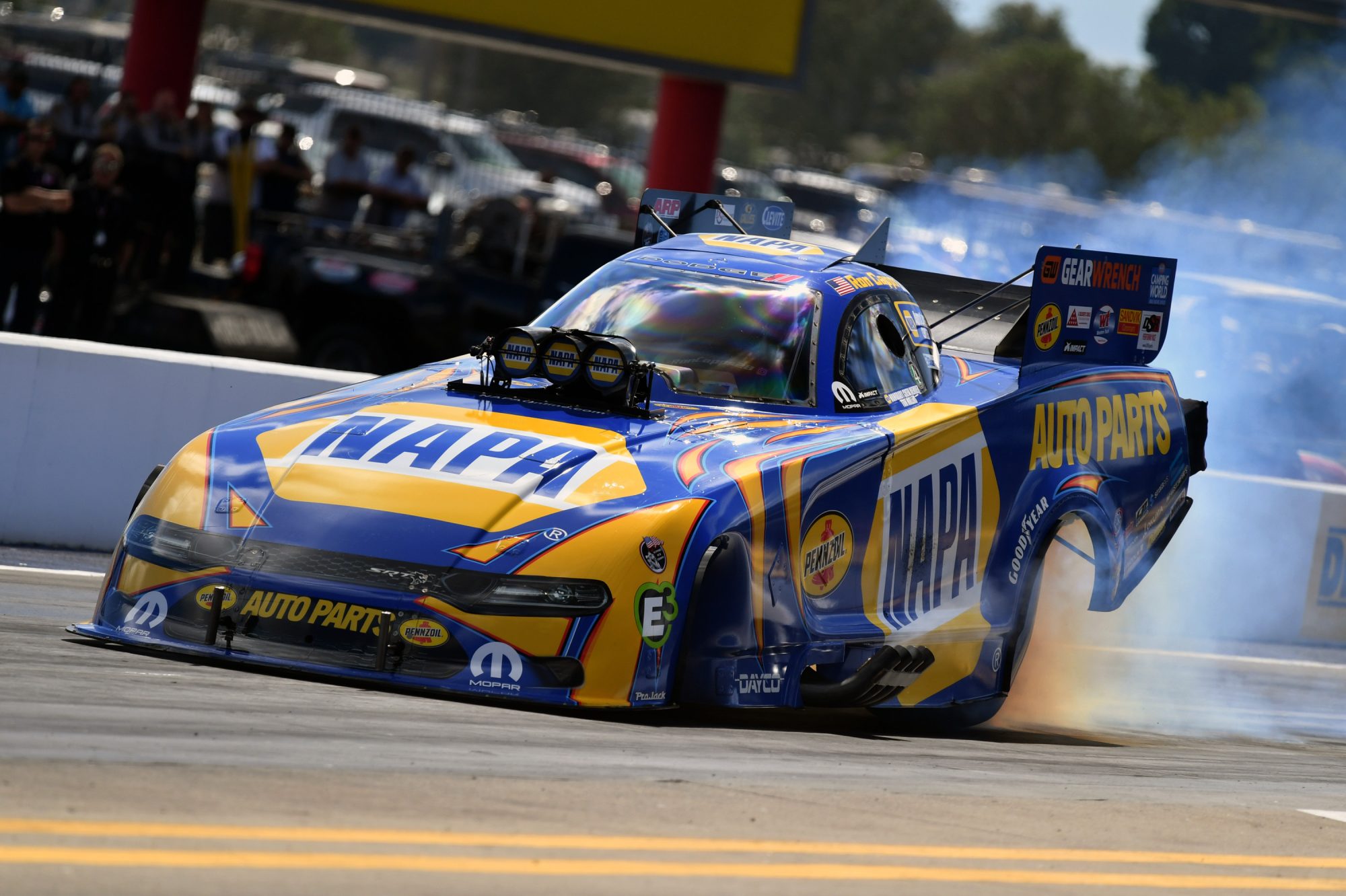 Don Schumacher Racing (DSR) veteran driver Ron Capps arrived at the Carolina Nationals third in the Funny Car championship hunt and put the NAPA AUTO PARTS Dodge Charger SRT Hellcat in the No. 5 starting position on the strength of his final qualifying run which put them second on the Q3 timing sheets, adding two valuable bonus points to his tally. Capps kicked off race day with a win over Jim Campbell to set up a quarterfinal Dodge versus Dodge battle against DSR teammate Matt Hagan, who returned to competition following a two-week absence to recover from COVID-19.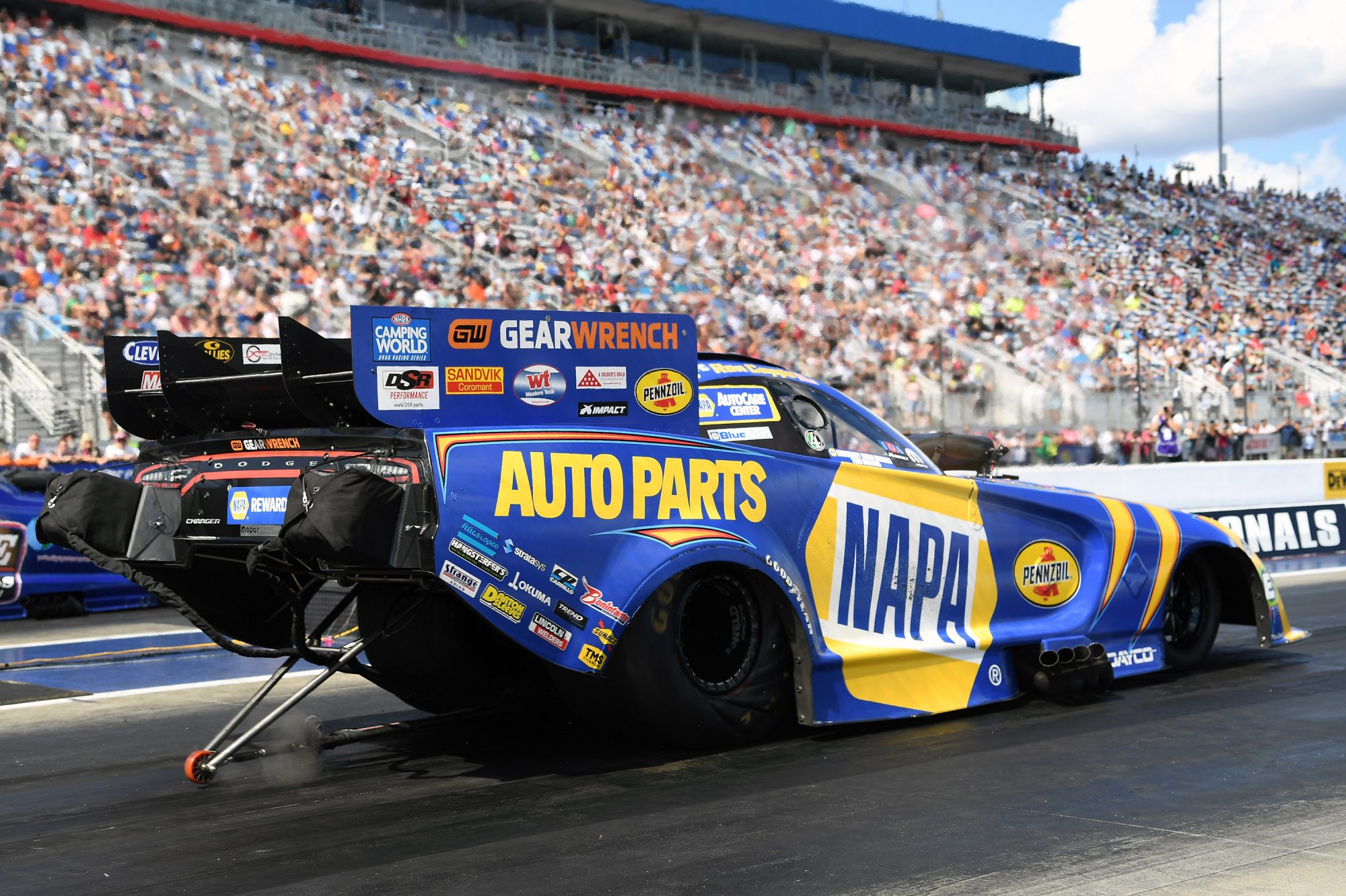 Capps was quicker on the draw and turned win lights on with a 3.949-second run at 315.71 mph for the holeshot victory over Hagan's hard charging 3.938 sec./327.74 mph pass to advance to the semifinals. It was there that he faced-off against No. 8 seed Tim Wilkerson, to whom he finished runner-up in a close final at the Dodge//SRT U.S. Nationals in Indianapolis to close out the regular season. While a good start and solid run by the HEMI-powered DSR machine at 3.939 sec./319.07 mph wasn't quite enough to overtake Wilkerson's 3.909 sec./315.42 mph pass, Capps' performance was enough to put him back atop the Funny Car leaderboard where he had started his playoff drive.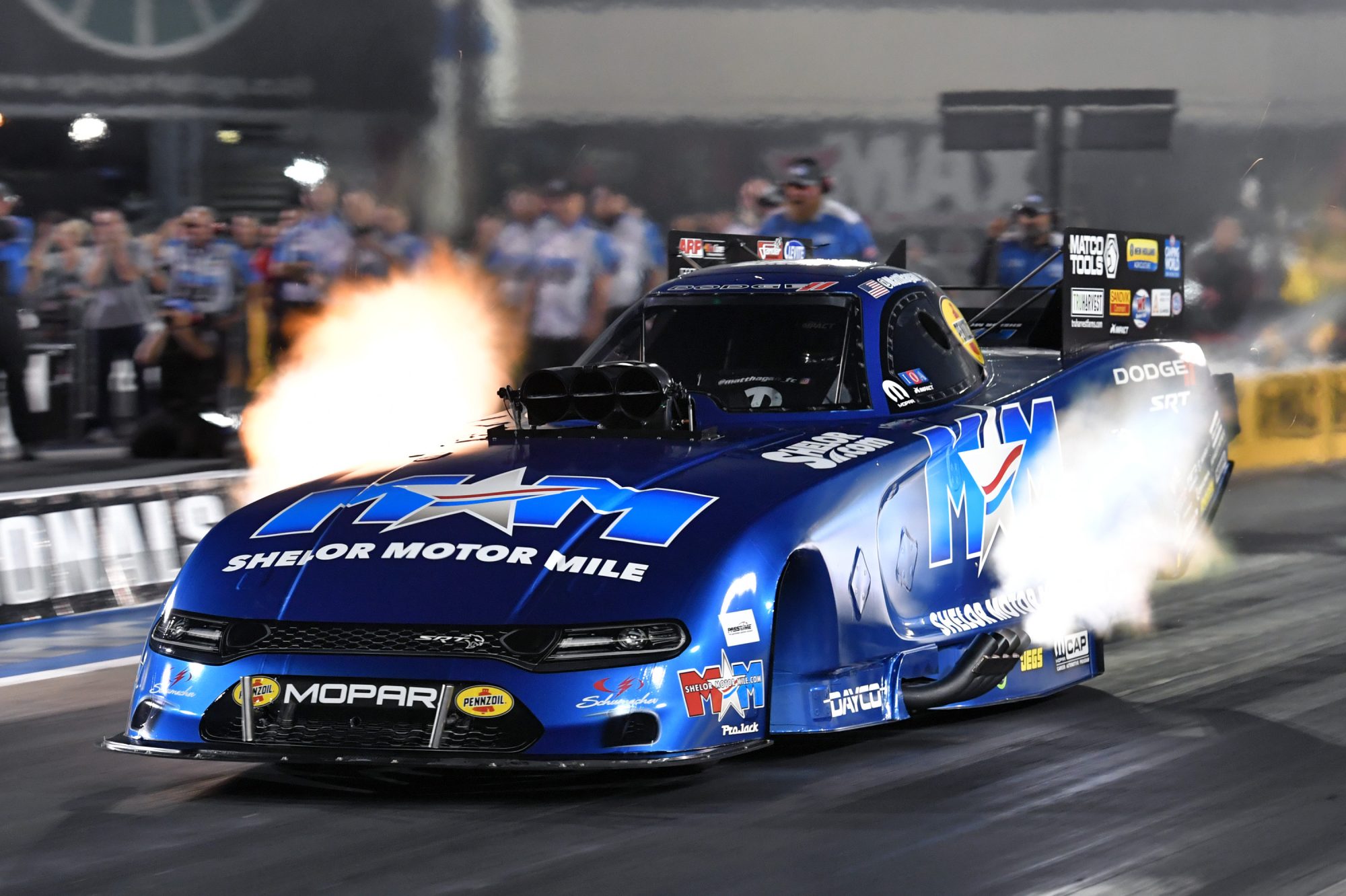 Defending Funny Car world champion Hagan wasted no time getting back to form by putting his Shelor Motor Mile Mopar® Dodge Charger SRT Hellcat fourth on the eliminations ladder after powering to the quickest runs in both Saturday qualifying sessions. That added six bonus points to his team's total which had been bolstered with a win by Tommy Johnson Jr. who filled in for Hagan at last weekend's Mopar Express Lane Nationals Presented by Pennzoil in Reading, Pennsylvania.
Hagan won his opening round match-up against No. 13 seed Tony Jurado to advance to the quarterfinals where his DSR teammate Capps used a holeshot to end his day prematurely. Despite the early exit, Hagan is second in the Funny Car championship standings just five markers behind his teammate and current points leader, Capps.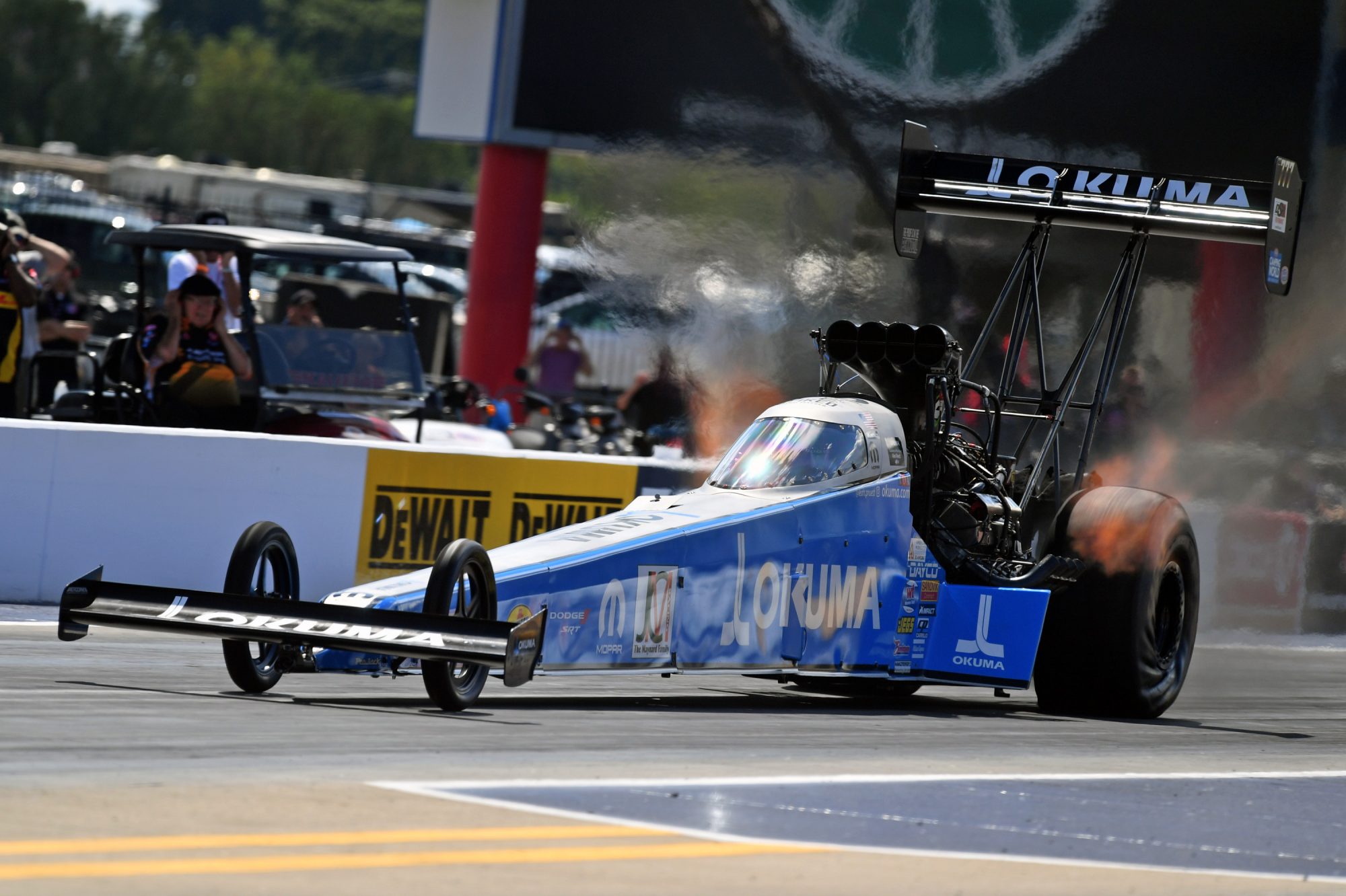 In contention for the Top Fuel world championship for a sixth consecutive season, DSR pilot Leah Pruett took her Okuma Mopar Dodge//SRT dragster for a solid qualifying run at 3.804 sec. and 321.50 mph which put her third on the Q2 timing sheets, gave her one bonus point for her efforts, and had her No. 11 on the ladder to set up an opening round match-up against No. 6 seed Justin Ashley.
The pair had identical 0.046-second launches, but a dropped cylinder hampered Pruett's efforts and a 3.890 second pass at 303.78 mph wasn't enough to beat Ashley's quickest run of the weekend with a 3.731 sec./327.59 mph lap. The result keeps Pruett and her Mopar Dodge//SRT dragster fifth in the Top Fuel standings. The "Countdown to the Championship" continues next weekend at the NHRA Midwest Nationals, the third of seven NHRA playoff series events, at World Wide Technology Raceway near St. Louis on Sept. 24-26.
Comments
Comments