March Madness – Muscle Car Mayhem Style
1 year ago Racing
You know spring is coming fast when the National Muscle Car Association (NMCA) heads to Bradenton Motorsports Park to kick off the 2022 racing season with their Muscle Car Mayhem race. For those of you who've never experienced this awesome race, it's the ultimate street car bash featuring Xtreme Pro Mods, insane Small-Tire Shootouts, Nostalgia Super Stockers, Dodge//Mopar® HEMI® Shootout, True Street competition, and a giant car and truck show. There's also a massive manufacturer's midway that showcases tons of go-fast parts and racing swag with loud product apparel like hats, T-shirts and hoodies. The overall vibe at Bradenton Motorsports Park is just cool as its historic tower is basically unchanged for the last five decades.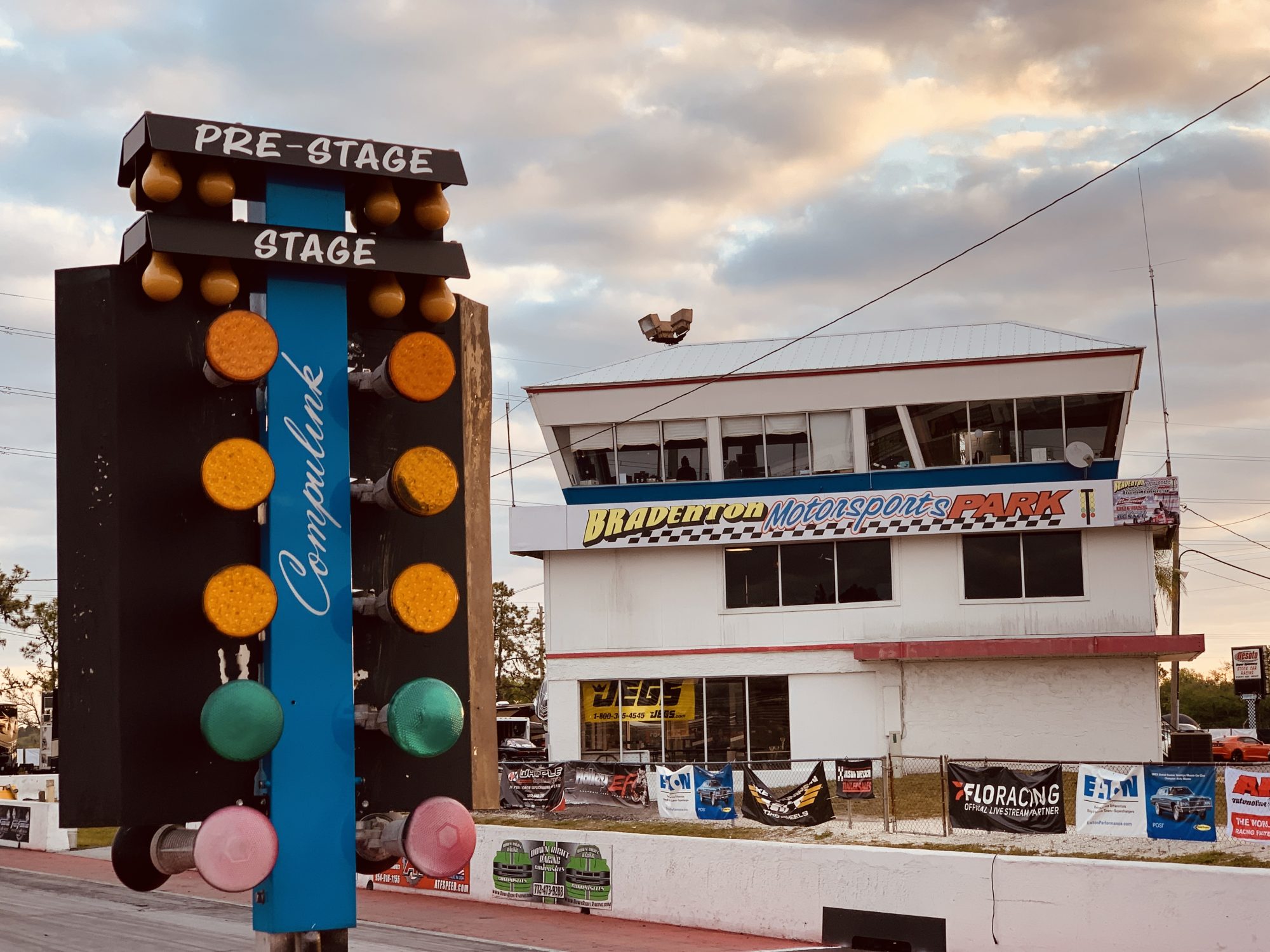 New this year is a revised tech ruling that will allow owners of Dodge Challenger SRT® Demons, SRT Hellcat Redeyes, Super Stocks and SRT Hellcats to push their rides even further into the nine-second zone without being penalized for not having a rollbar or cage inside the vehicle. This new rule, implemented by the NHRA and adopted by the NMCA, will allow these drivers the opportunity to truly feel the potential of their 800-plus-horsepower machines without the risk of a getting a visit from the event tech director and being asked to leave the race and not come back until the aftermarket safety equipment has been installed.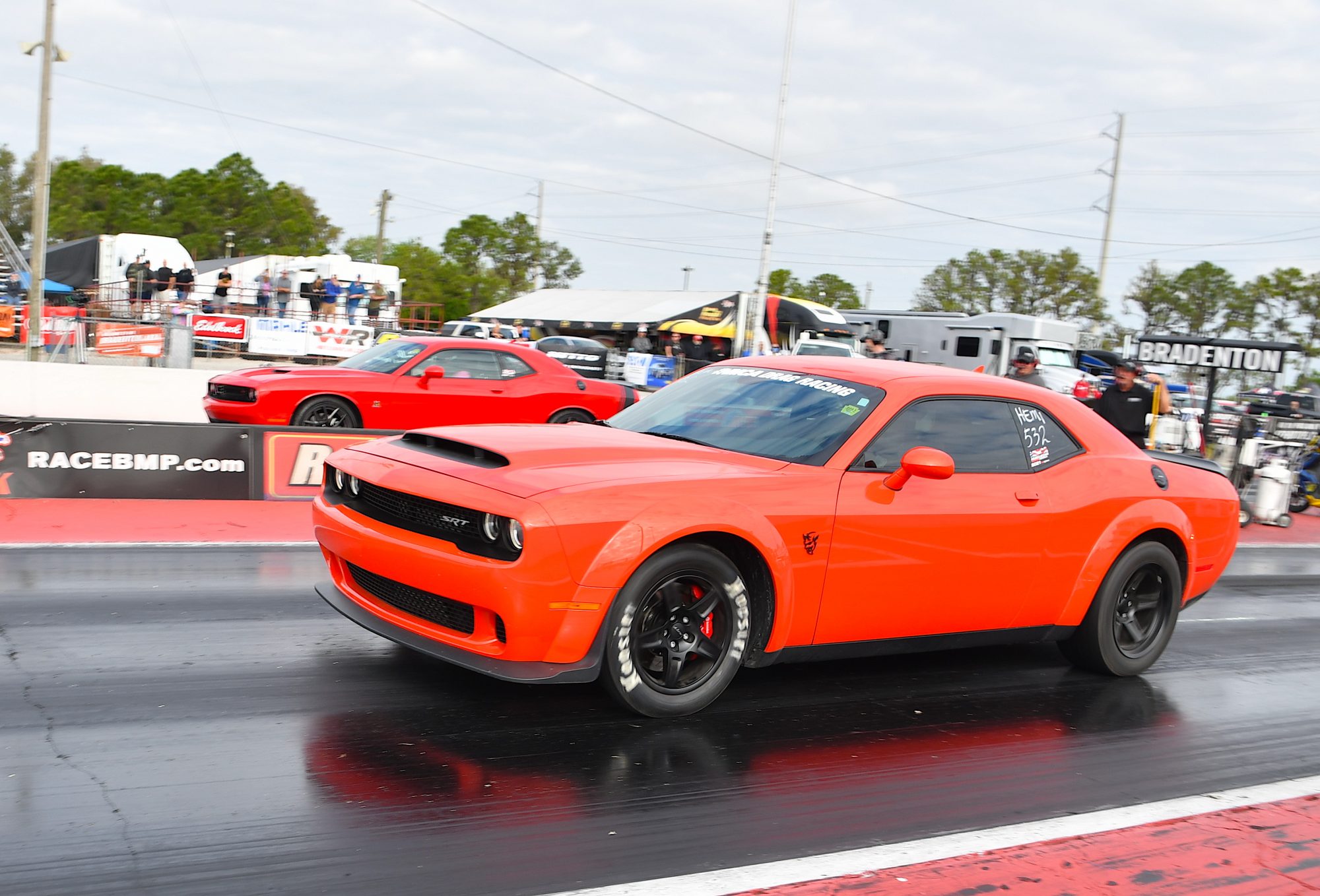 "Our partnership with Dodge//Mopar is going into its fifth year and we couldn't be more excited. The late-model HEMI market is booming and thanks to the NHRA regulations that allow 2014-and-newer cars with OEM safety gear to run as quick as 9.00, we expect an even larger gathering of Challengers, Chargers and Jeep Trackhawks. The owners of Demon, Redeye and Hellcat vehicles will really have a blast at our event. The track prep and weather conditions will be great," said Rollie Miller, General Manager and National Event Director, NMCA. "I don't think people fully realize the implications of these new safety standards, the Demon can run 9.60s from the factory and is no longer outlawed. This year's Dodge//Mopar HEMI Shootout is going to be even more fun as the program expands and grows."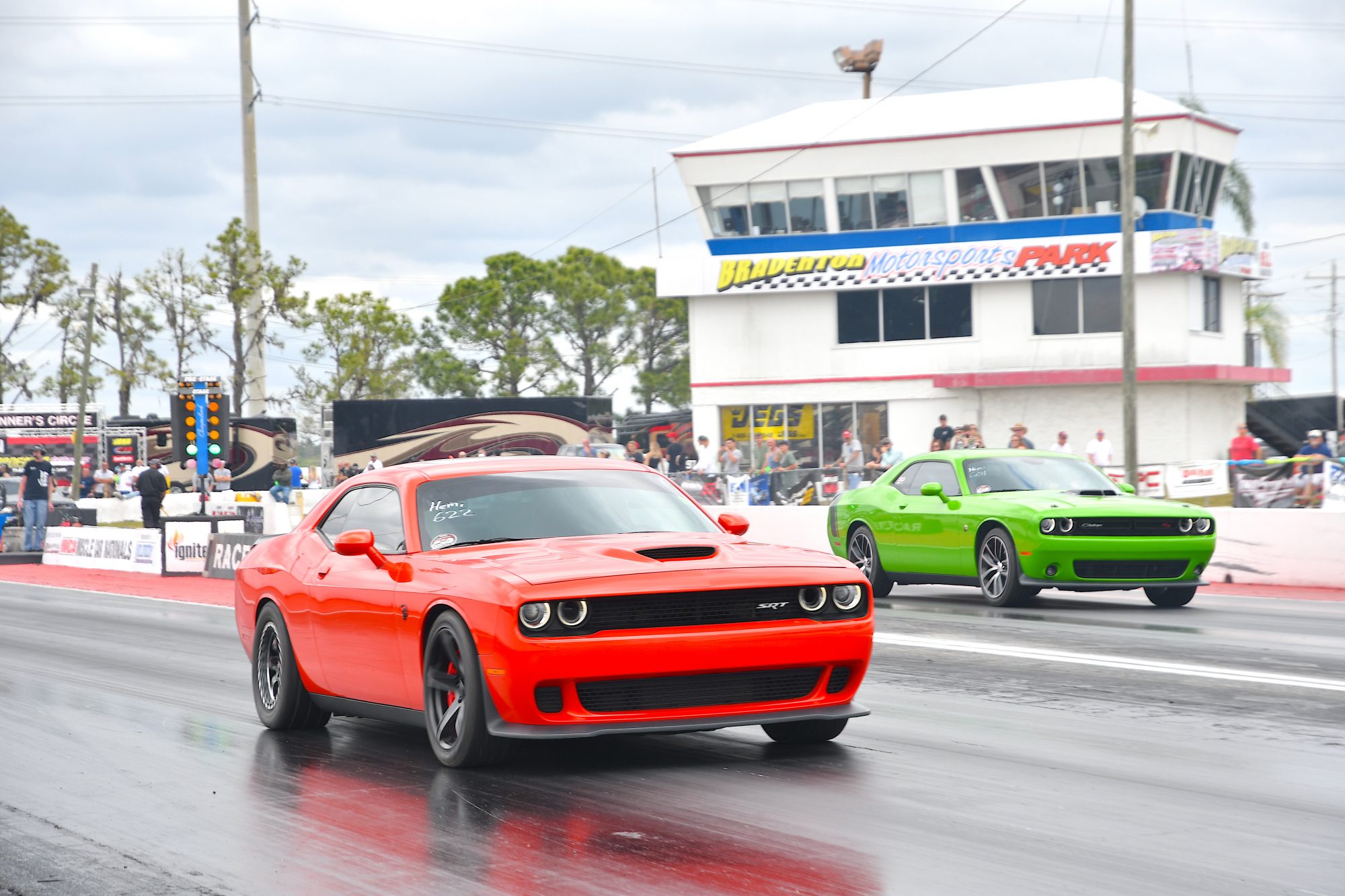 Along with some superfast street cars heading to Bradenton, the Don Schumacher Racing (DSR) Drag Paks will also be at the NMCA Muscle Car Mayhem event. These 1,500-horsepower machines will be racing in the Factory Super Cars class and will take full advantage of incredible conditions at Bradenton Motorsports Park. Coming off their fantastic performance at last weekend's NHRA Gatornationals, where Mark Pawuk blazed the well-groomed Gainesville Raceway track surface with a 7.608-second pass at almost 182 MPH, these Dodge drivers will be looking to go even faster while chasing the $10,000 contingency money Direct Connection has posted to win an NHRA or NMCA event in a Challenger Drag Pak. DSR Drag Pak Crew Chiefs A.J. Berge and Kevin Helms will use this weekend's event to collect valuable data from the team's three Drag Paks driven by Mark Pawuk, Warren Walcher and David Davies. The data gathered from this weekend's race will be evaluated and utilized when the team heads to Charlotte next month for the NHRA Four-Wide Nationals. "The plan for Bradenton is simple, fellow DSR Crew Chief Kevin Helms and I are looking to build on the momentum we gained through testing and racing at Gainesville this past weekend," said Berge. "We did a lot of testing at Bradenton during the off-season. With the support of Whipple Superchargers and Wesley Motorsports, we are able to bring out our HEMI Tuner sponsored 2021 Drag Pak to compete in the Factory Super Car class. Now, we'll have four Drag Paks running out of our camp and be able to collect plenty of data while racing at Bradenton Motorsports Park."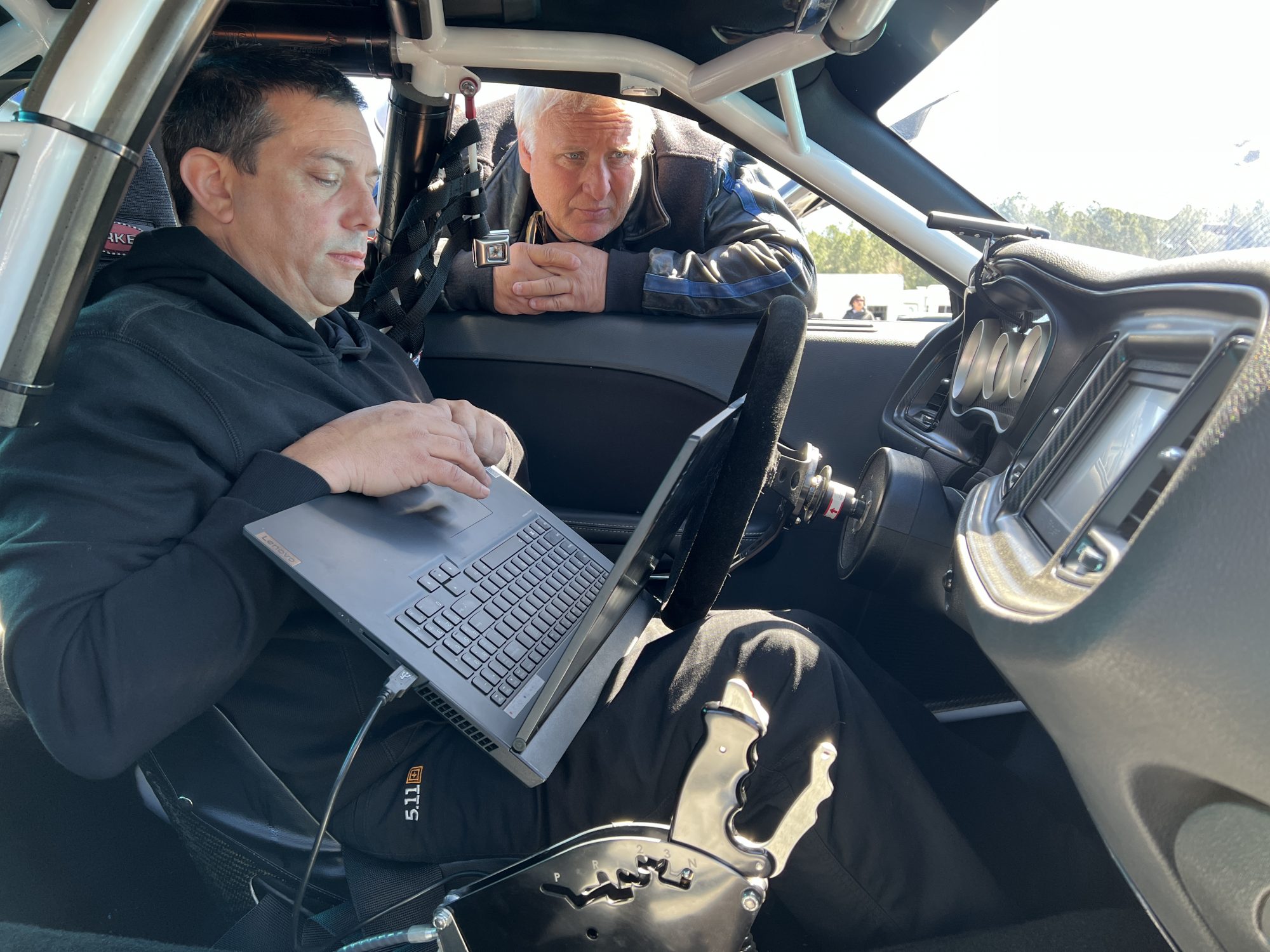 Another Drag Pak competitor racing for the big money at the NMCA Muscle Car Mayhem will be Dennis Chaisson. He's looking to avenge his first-round loss at the Gatornationals when he put his Challenger on the rear bumper at the hit of the throttle. Chaisson drove his wheel-standing Drag Pak only on the rear slicks for 150 feet down the track before drifting towards the centerline on the track. Chaisson pedaled his high-flying Drag Pak so he could set it down easy and not damage the headers or oil pan. "We learned a lot about at the Gatornationals, so we'll be at Bradenton testing as my car is fast and we want to make it even quicker," said Chaisson.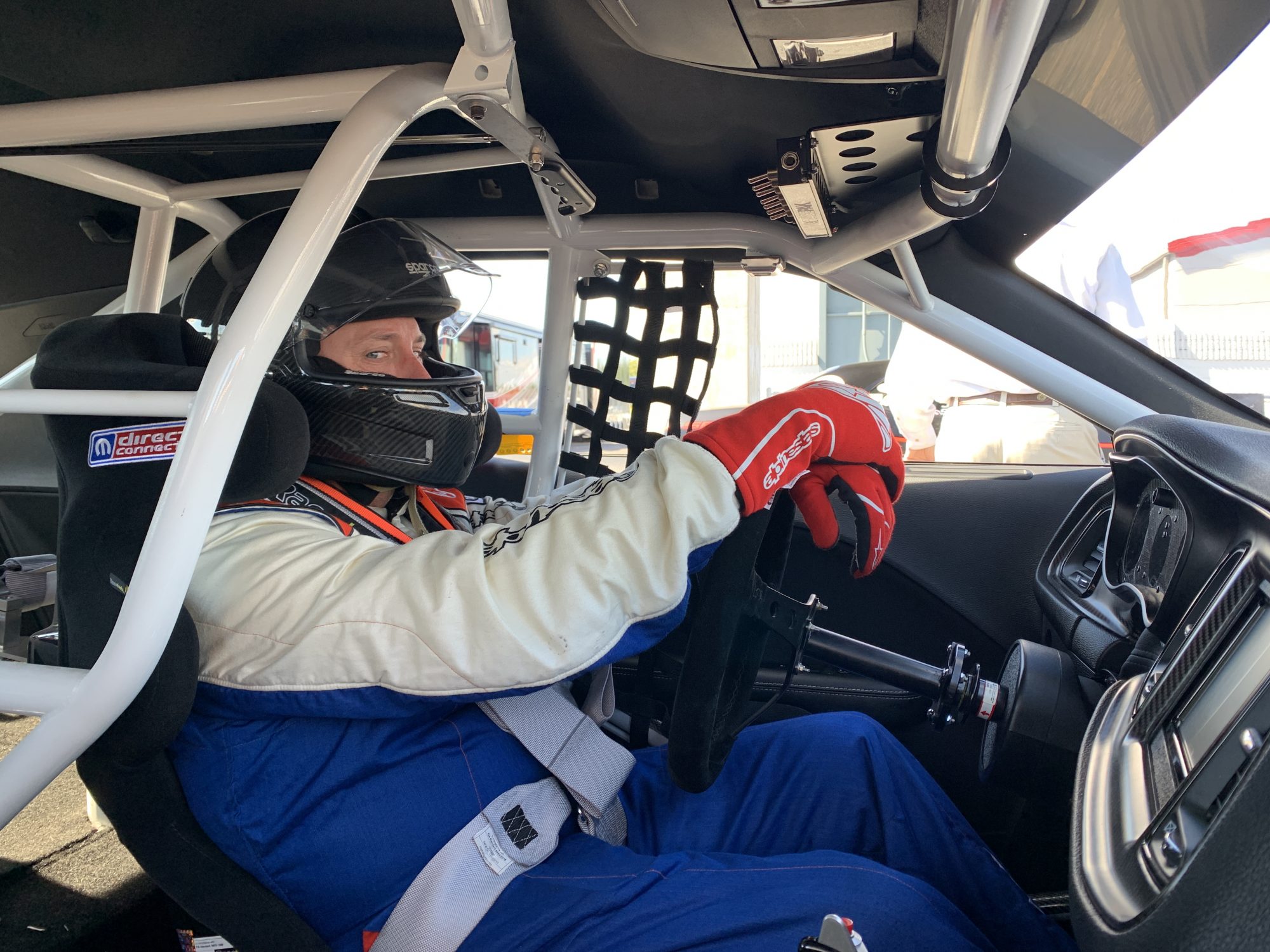 So, if you're in the Tampa/St. Pete area of Florida and need to get your fill of high-octane excitement and want to see how fast your R/T, Scat Pack, Hellcat, Redeye or Demon will run down the quarter-mile, take a break from the beach and head over to the event. March Madness may come once a year, but the fun you'll have racing your muscle car will last a lifetime!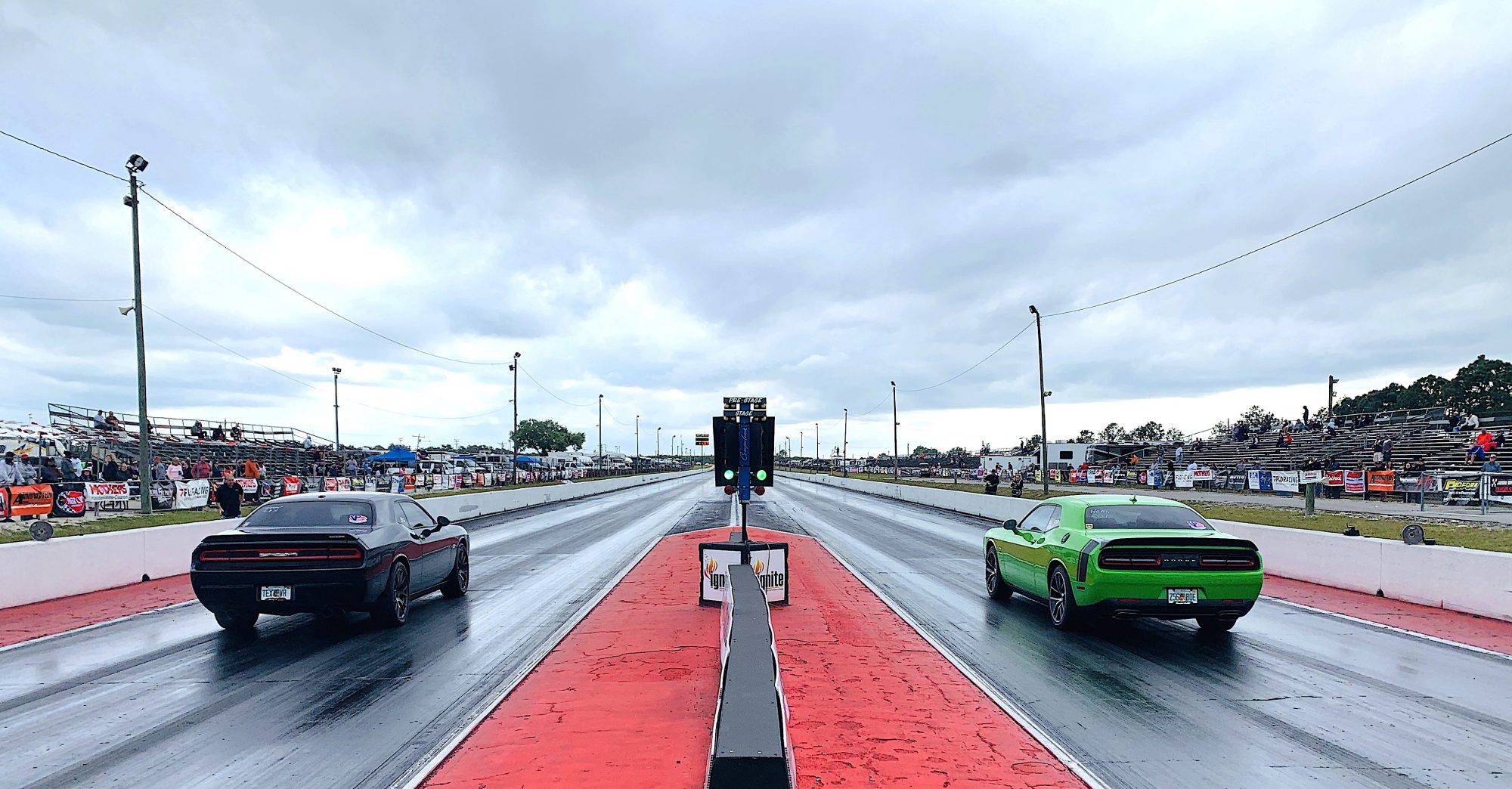 Comments
Comments
Previous