Muscle Car Mayhem KicksOff 2022 NMCA Season in Fantastic Fashion!
10 months ago Gallery Racing
The 2022 NMCA drag racing season hit the ignition switch and fired on all eight cylinders during the annual Muscle Car Mayhem event at Bradenton Motorsports Park, located near the farming pastures and orange orchards of southern Florida. With over twenty years of the NMCA holding their season opener at Bradenton, the track staff knew what was going to hit them when they opened the gates on Friday and Saturday. In the Dodge//Mopar® HEMI® Shootout, the staging lanes were packed with a variety of modern HEMI engine-powered machines like Demons, Redeyes, Super Stock, Scat Packs and R/Ts as 70 competitors rolled into Bradenton Motorsports Park. Despite the unseasonable high temps for March, the track's starting line surface had teeth and the racers laid down some great times.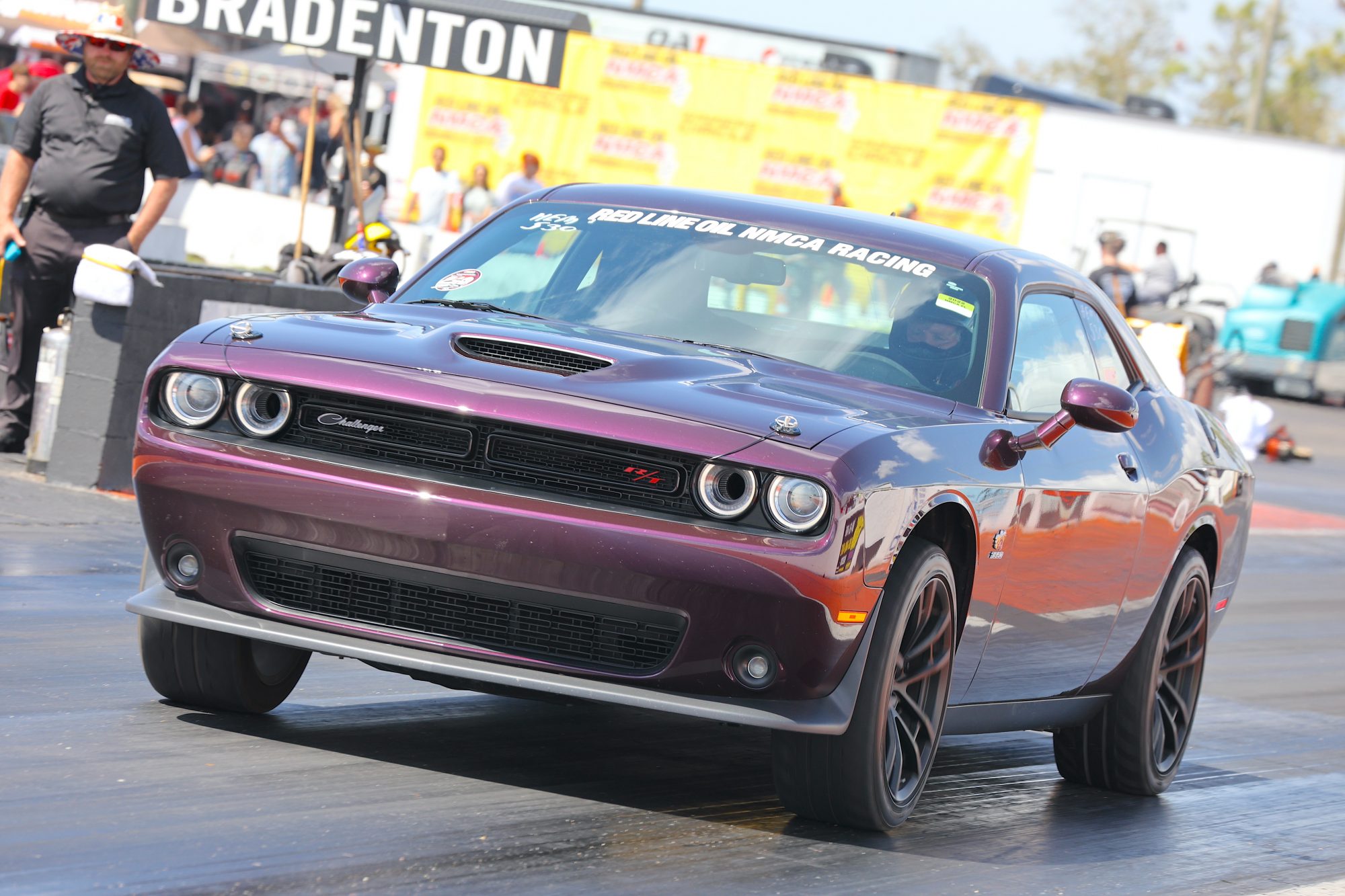 During the Dodge//Mopar HEMI Shootout event, the eight quickest cars all faced off on Sunday in the High Horse Performance HEMI Quick 8. The final round came down to Michelle Day in her Dodge Charger SRT® Hellcat against Joshua Schwartz and his Dodge Challenger SRT Hellcat Widebody. With the Challenger marching down the track and crossing the stripe first, Schwartz got the win and the cash.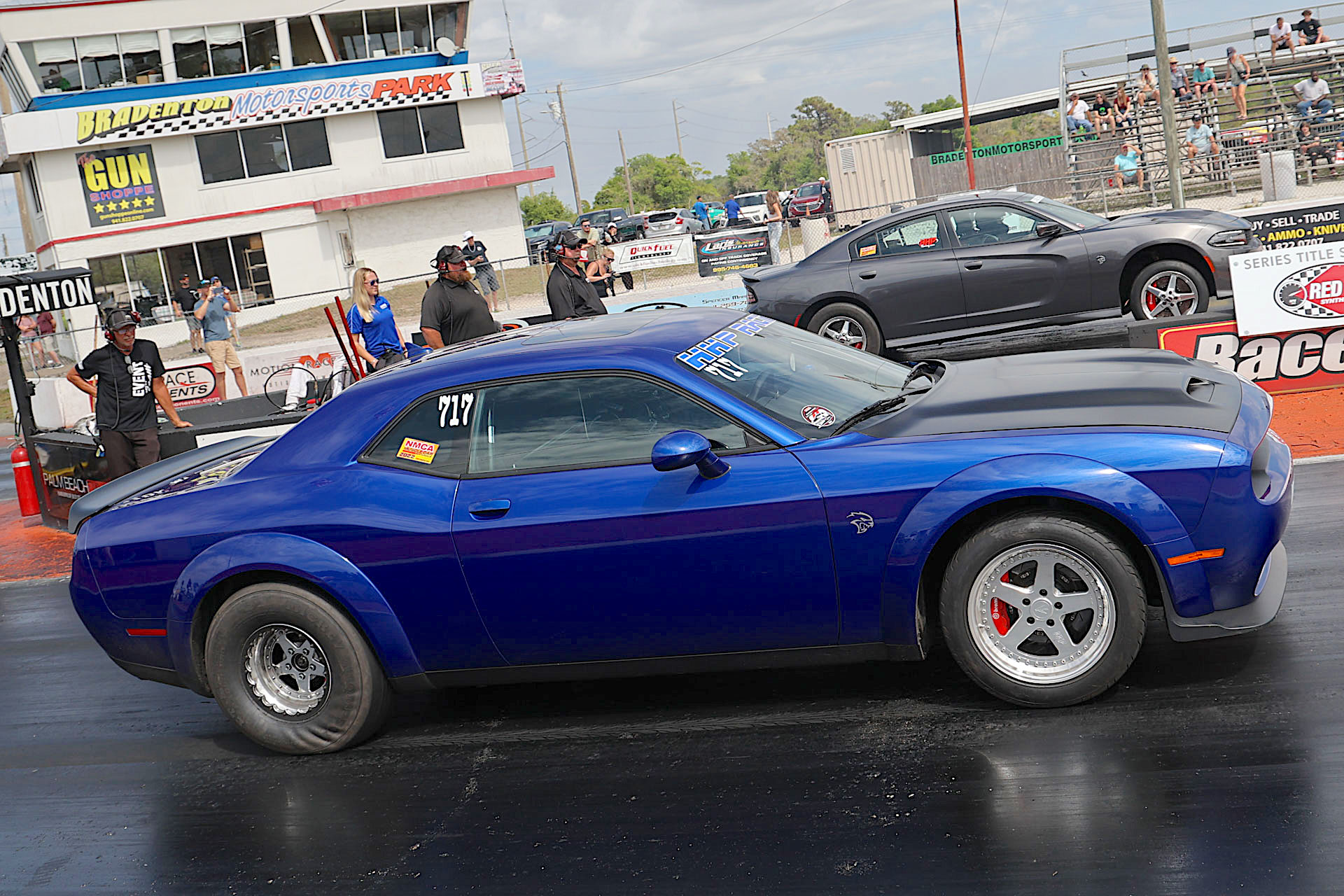 Along with the late-model HEMI engine-powered street machines, there was a handful of 2021 Challenger Drag Paks duking it out with the Cobra Jet Mustangs and COPO Camaros in the NMCA Holley EFI Factory Super Cars class. It was a dogfight during the Friday and Saturday qualifying sessions among the competitors in this highly competitive class in which racers have to use nine-inch-wide slicks to hook up their 1,500-horsepower machines. After five hard-fought rounds of competition, it was Mark "The Cowboy" Pawuk in his 2021 Dodge Challenger Mopar Drag Pak that put the Cobra Jet Mustangs and COPO Camaros on their trailers as he corralled the field of would-be competitors with his supercharged machine.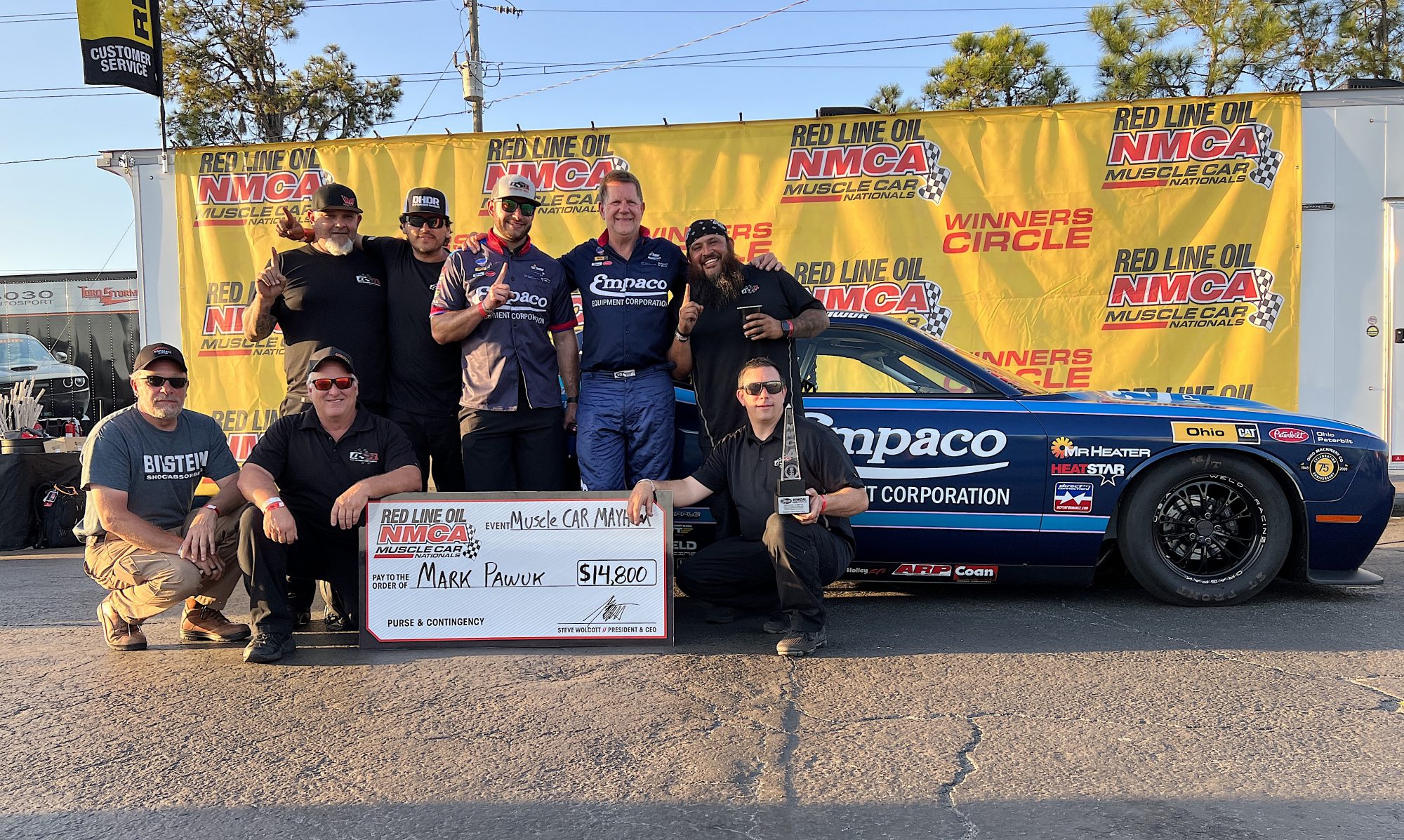 "We had almost 90 registered racers and around 70 of them entered the Dodge//Mopar HEMI Shootout; it was an awesome way to kick off the 2022 Red Line Oil NMCA Muscle Car Nationals. We helped introduce nearly a dozen new drag racing enthusiasts to the sport and gave them a safe and organized event to unleash all of their HEMI horsepower," said Rollie Miller, General Manager and National Event Director.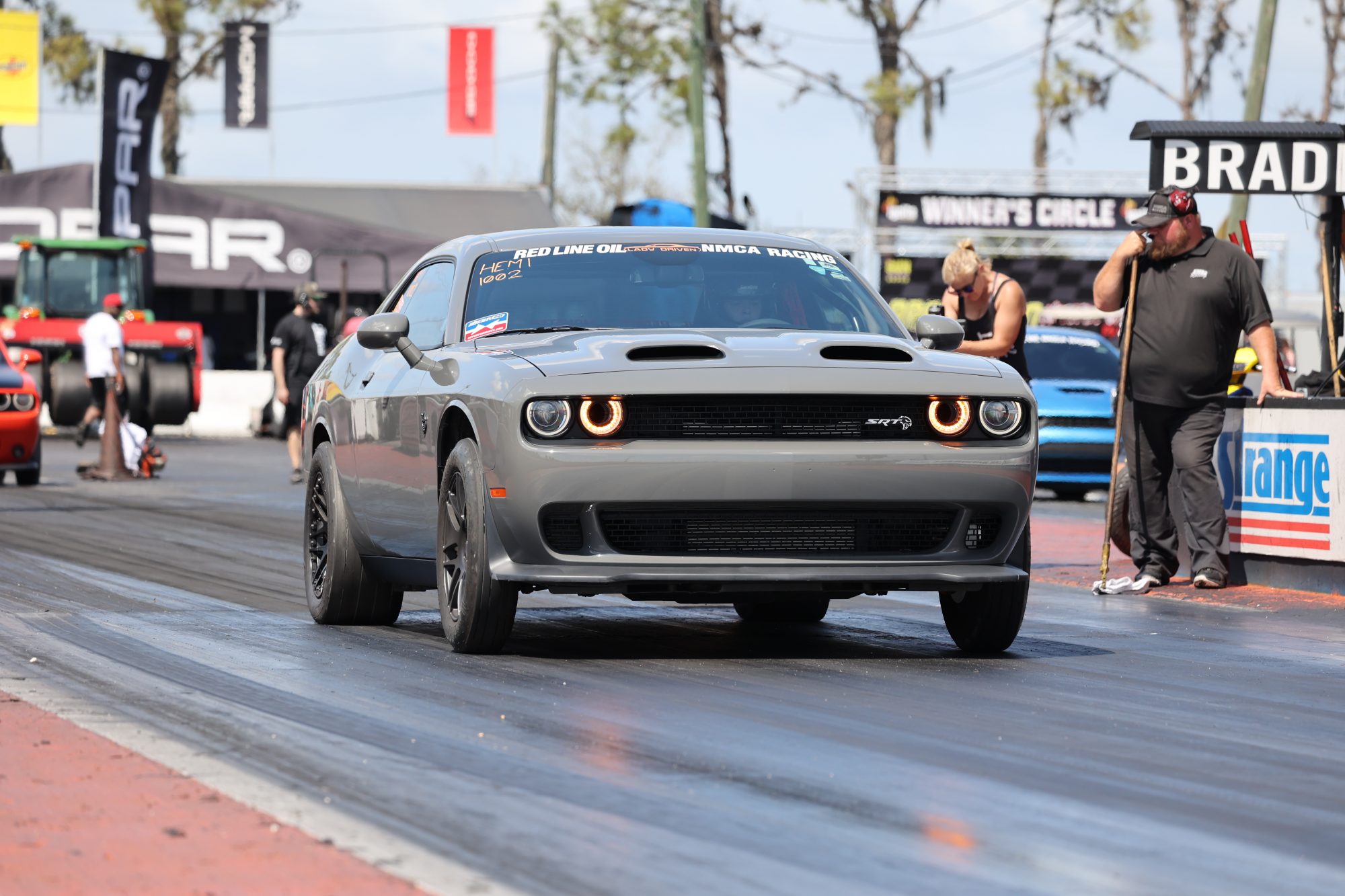 The next stop for the NMCA will be at the historic Rockingham Dragway for the All-Star Nationals April 21-24. Until then, check out our awesome photo gallery of late-model HEMI engine-powered machines punishing their tires and going wide-open down Bradenton Motorsports Park!
Comments
Comments