Sportsman Recap – Summit Racing Equipment NHRA Nationals
7 months ago Gallery Racing
The 15th annual National Hot Rod Association (NHRA) Summit Racing Equipment Nationals saw its share of ground-pounding Top Fuel Dragsters and Funny Cars ripping up the finely groomed Norwalk Raceway starting line. Many of the fans that marched through the gates this past weekend came to watch the Nitro-burning machines while partaking in the track's infamous "Dollar a Pound" ice cream promotion that had a constant line around the concession stand. But the true gearheads came to watch some of the toughest Stock, Super Stock and Factory Stock Showdown competitors line up and do battle down the quarter-mile. These classes had a variety of old- and new-school Mopar® vehicles that were motivated by a wide assortment of engines under the hood. They might have been outnumbered by the Chevy and Ford camps, but our Dodge and Plymouth door-slammer racers made their presence felt when the starting line Christmas Tree flickered green, the front end pointed towards the sky and the cars blasted off the line.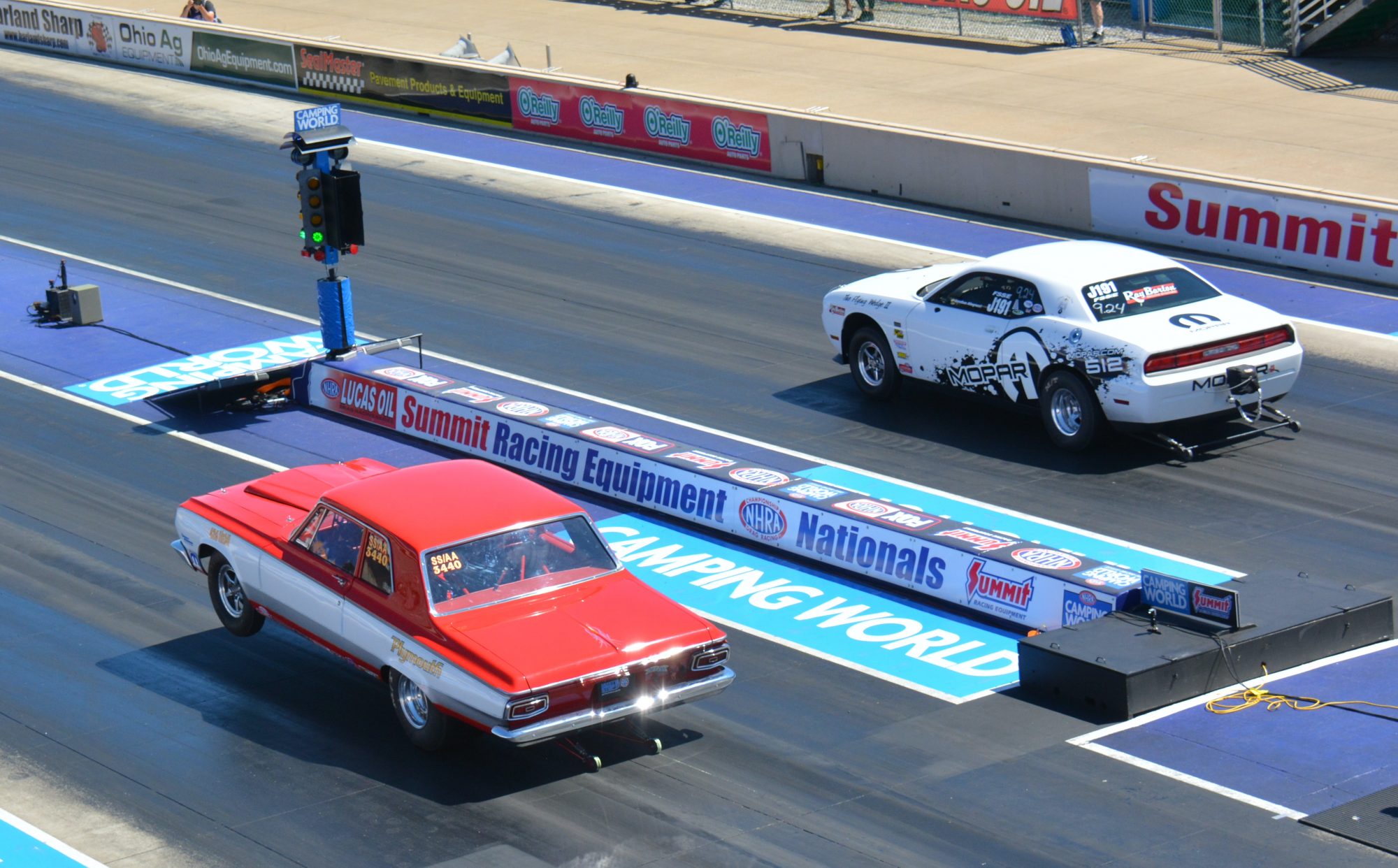 FACTORY STOCK SHOWDOWN
The Constant Aviation Factory Stock Showdown is NHRA's newest "Sportsman" class and is getting a ton of traction as more racers are jumping in with both feet. Reserved exclusively for the Challenger Drag Pak, COPO Camaro and Cobra Jet Mustang, the Factory Stock Showdown class truly represents the decades-old racing saying "Win on Sunday, sell on Monday" as these current production factory-built, turnkey racecars use an OEM engine architecture whose parts can be bought direct from the dealer. During the NHRA Summit Racing Equipment Nationals, 23 entries showed up to make the 16-car field. After three qualifying sessions, five Drag Paks, two Cobra Jets and nine COPOs made it. Going rounds during eliminations was ex-Pro Stock racer Mark Pawuk in this Drag Pak. He qualified his supercharged HEMI® engine-powered machine in the number three spot with a stout 7.83-second run at almost 180 mph. Another Drag Pak racer and fellow Ohio resident was David Davies who ended up in the tenth spot with a 7.88 at 176.40. Other Challenger pilots that made the call for round one of eliminations were Warren Walcher, Lee Hartman and Alan Scruggs.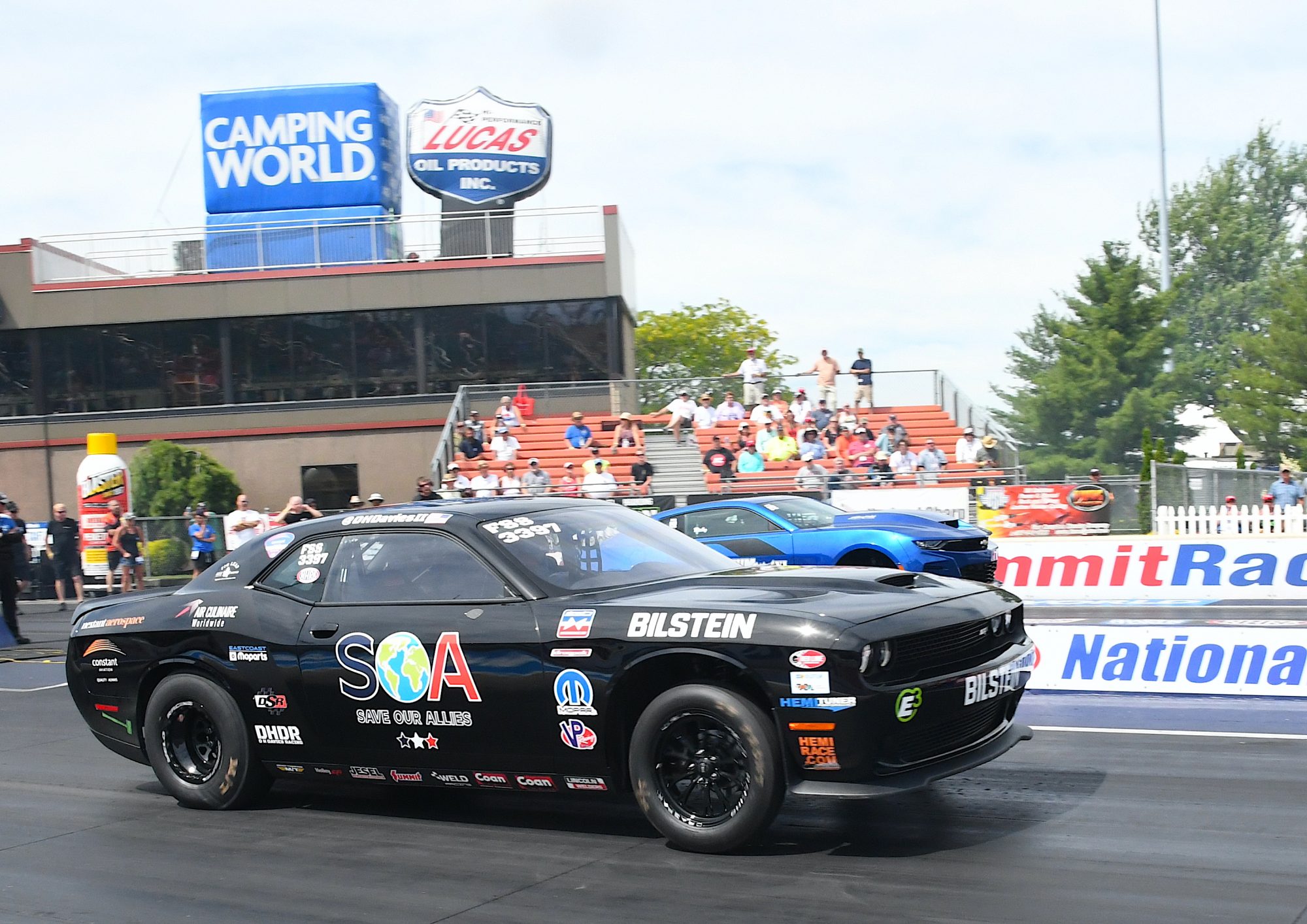 "We made four clean passes this weekend and we didn't spin any. That was the biggest positive. A lot of other guys were spinning. We are still working to make more power but every race we get better," said Davies. "Our first-round run was our slowest pass, and we know how we can fix that moving forward. Every time we have taken the car out, we have gotten better and made progress. We raced to the semifinals in Bristol, and we were running with everyone in Norwalk. I'm happy with where we're at and if we can keep steadily improving bit by bit, we are going to get there. I definitely think there is more power out there and we are going to find it and bring it to the track. I am looking forward to these last three races of the season."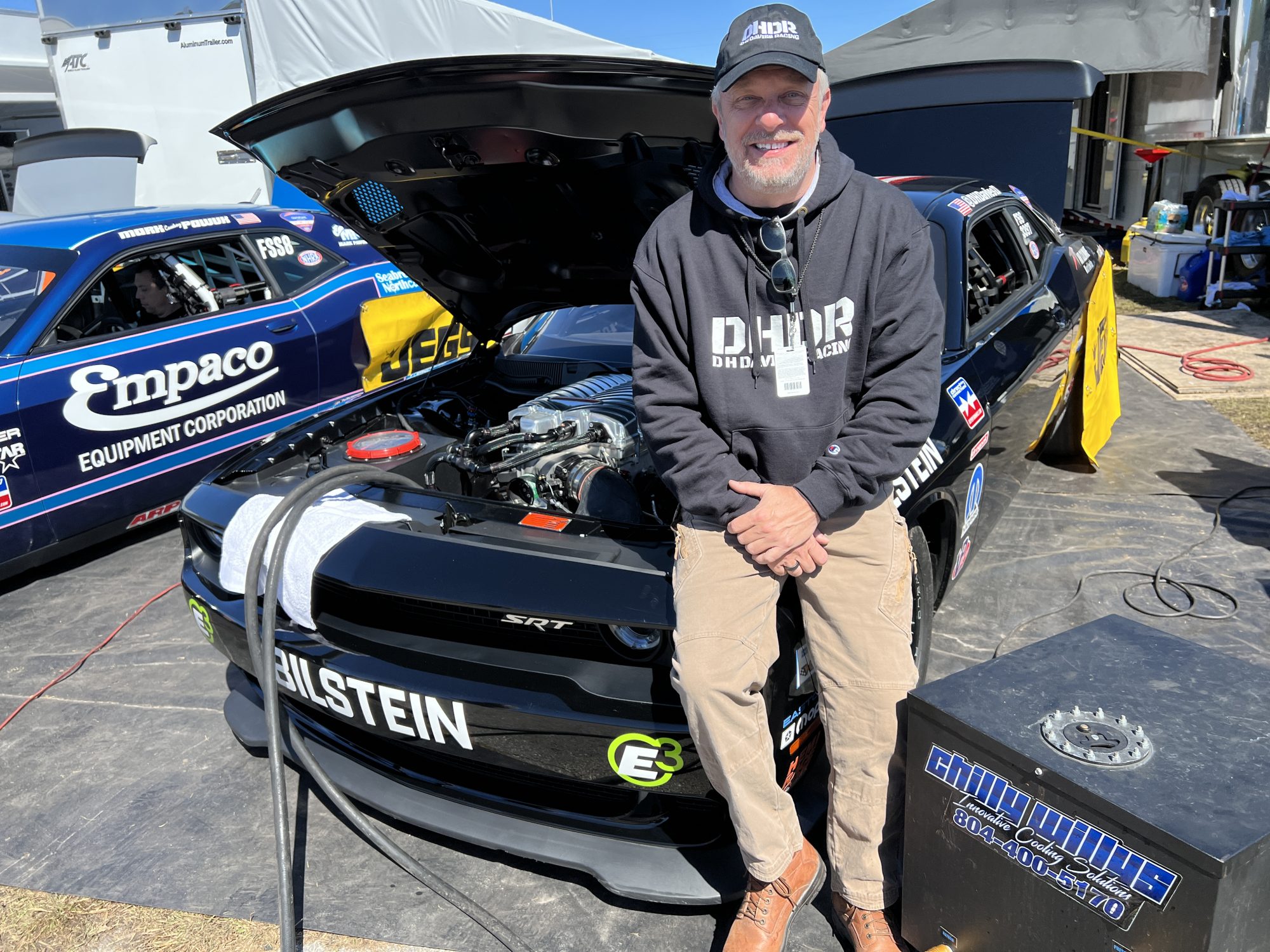 It would take four rounds of intense competition trying to get these 1,500-horsepower racecars down the track on nine-inch-wide slicks. It's not an easy task as the ever-changing track and weather conditions make the crew's job much harder in making the right decision on how much power to back out at the hit of the throttle. Round one was rough on the Drag Paks as four of the five racers did not advance.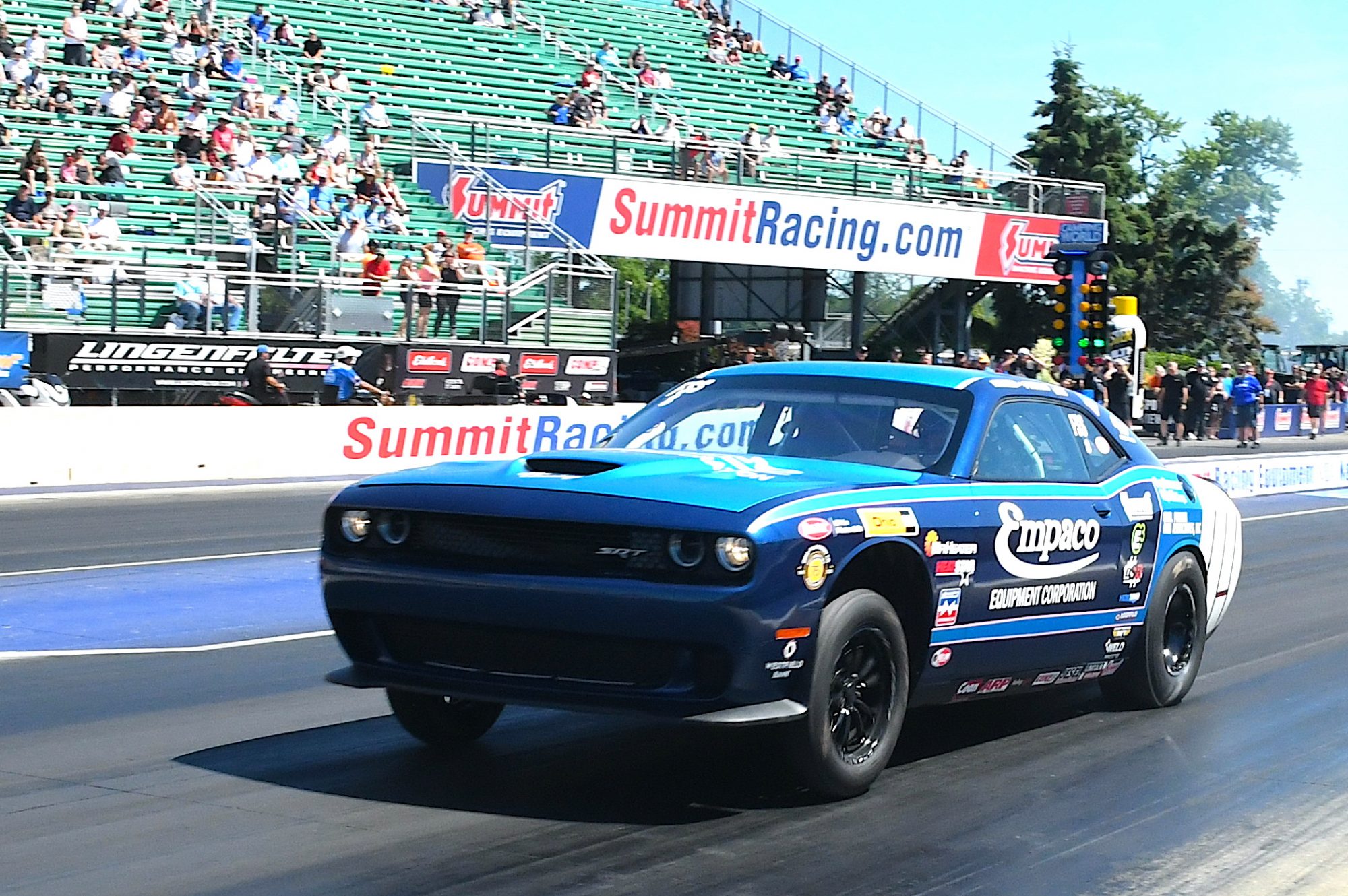 Now, it was up to Mark Pawuk to carry the Dodge banner. He got past a tough competitor and advanced to the semi-finals to face David Barton's COPO Camaro. Both cars left at the same time, but it was the Chevy that held on for the win. "I messed up and accidentally shifted from first to third on that run which caused my Drag Pak to slow up," said Mark.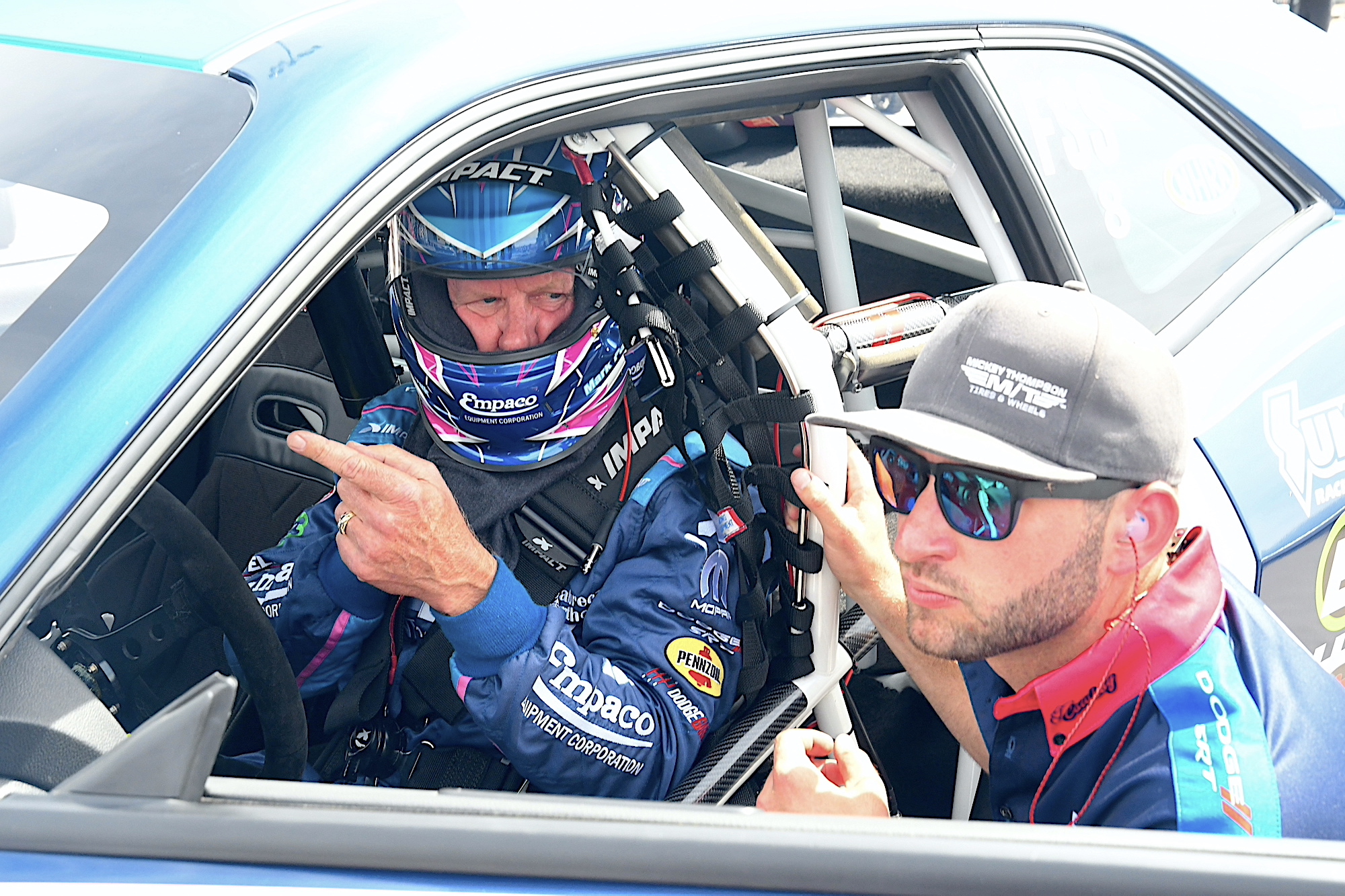 "We had a great car this past weekend. All the guys worked hard, we were fast, qualified great and had the power to win this race. We even have a new sponsor on board, Summit Racing. Despite being a tough weekend, we'll do more testing and run the NMCA All-American Nationals at Norwalk in August right before we head to Indy for NHRA Dodge Power Brokers NHRA U.S. Nationals."
STOCK, SUPER STOCK AND COMP ELIMINATOR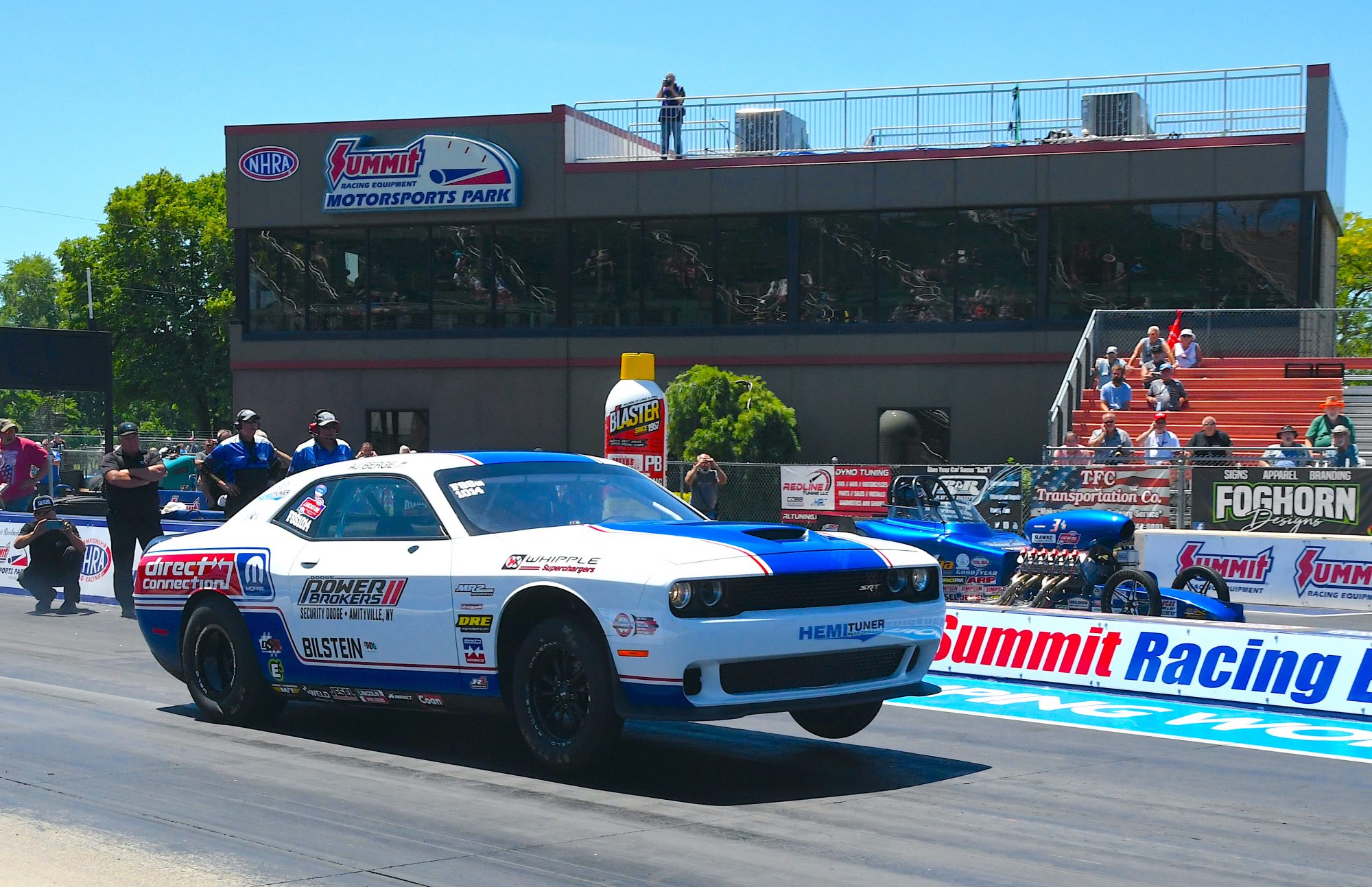 Competition Eliminator saw a pair of Mopar racecars that included AJ Berge's Security Dodge sponsored 2021 Challenger Drag Pak and Tony Depillo's 1968 HEMI Barracuda. Over 50 years separate these machines that were engineered and built to dominate the drag strip. These cars represent the pinnacle of purpose-built factory racecars. Unfortunately, AJ and Tony both suffered a first-round defeats despite running great ETs.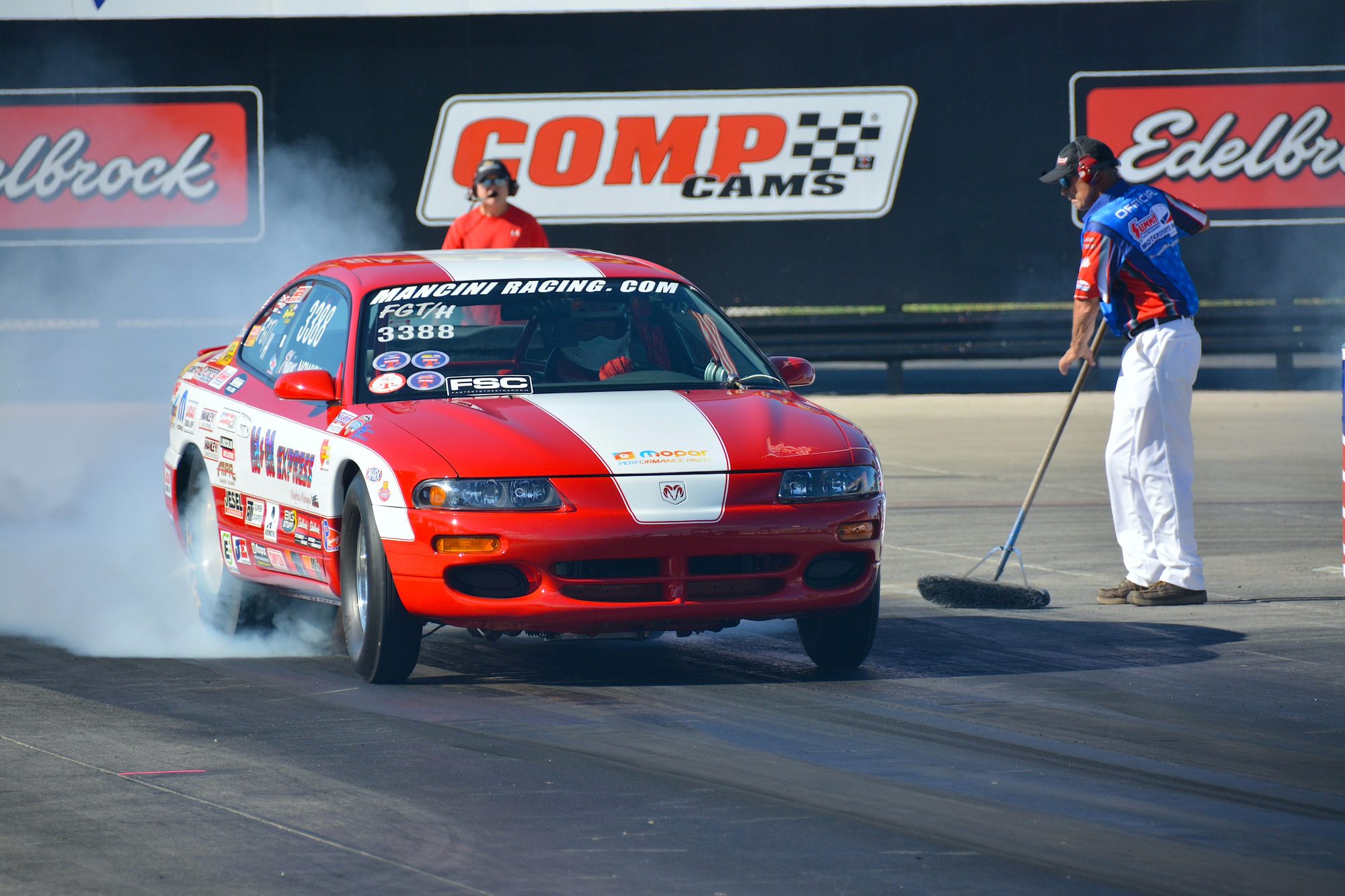 In Super Stock, longtime Mopar Sportsman Racer Mark Nowicki from Gaylord, Michigan, drove his Mancini Racing sponsored 360 Magnum powered 1998 Super Stock GT Dodge Avenger to a semi-final finish only to lose by .004 of second to his competitor! Mark's been tearing it up this season as he's already claimed two Super Stock wins over in the NMCA. There were other notable Mopar Super Stockers racing at Norwalk that included some iconic HEMI "Package Cars" from Chrysler's illustrious pass.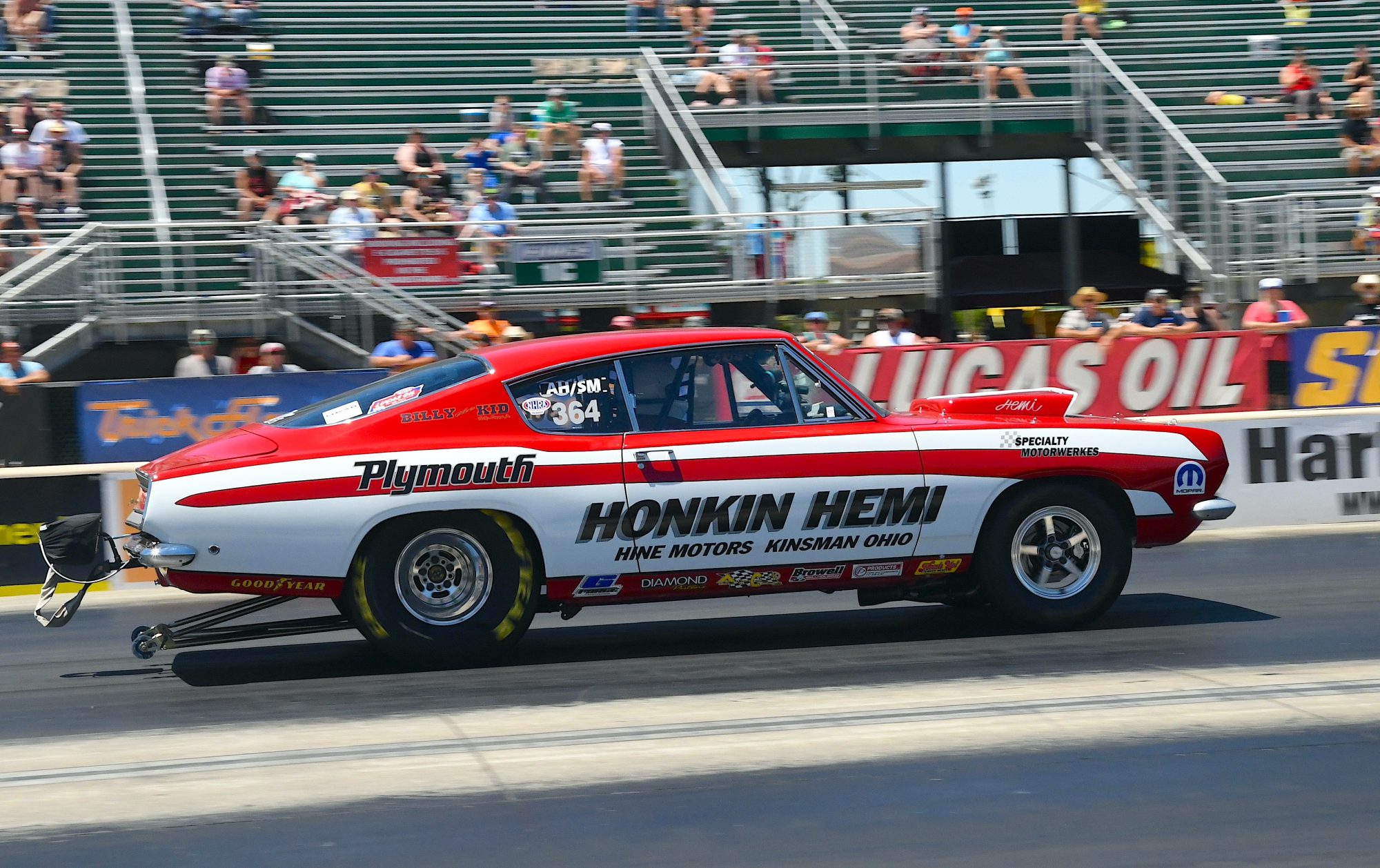 Mopar Stockers were also out in force and just like their higher-horsepower Super Stock brethren, there was massive amounts of diverse cars competing despite the stricter rules in Stock Eliminator. From Max Wedge and HEMI engine-powered machines from the early 1960s, to traditional muscle cars of the late '60s and early '70s, and just about anything else (including some 2WD pickup trucks) can run in Stock Eliminator. As long as the specs have been submitted to the NHRA Tech Department, and the car and engine combo has been approved and listed in the NHRA Stock Car Classification Guide, you can run it.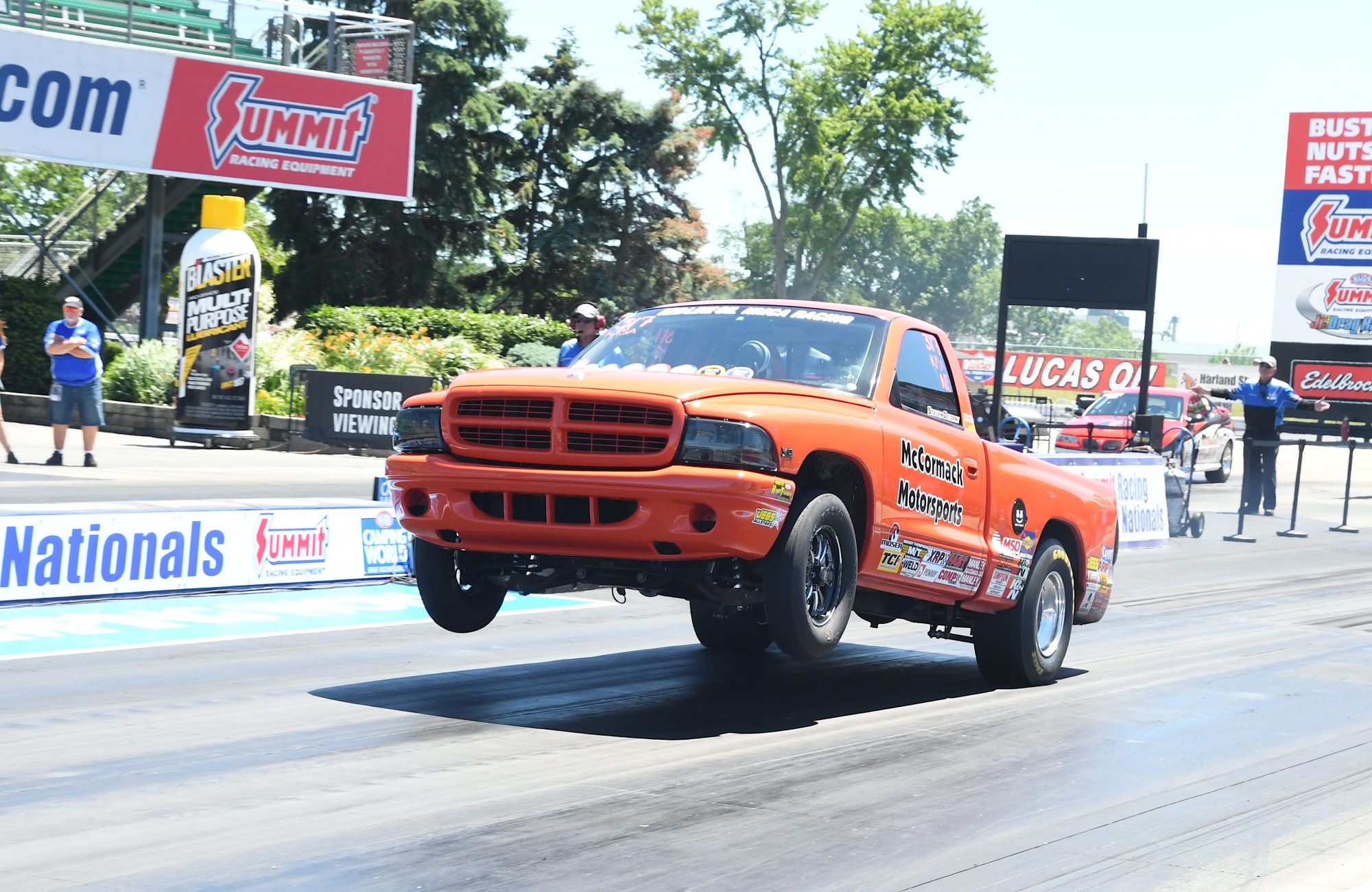 If you missed out attending this weekend's NHRA Summit Racing Equipment Nationals, no worries. Check out our massive and awesome gallery of Dodge and Plymouth Stockers, Super Stockers and FSS Drag Paks doing their thing a quarter-mile at a time!
Comments
Comments