A Little Support Is All You Need
1 month ago Racing
Though drag racing has been in my life since I was a child, the first time I raced on my own was when I was 31. Without having someone around to guide you and show you the ropes, it can become pretty difficult to get started. It wasn't until I found out about the Modern Street HEMI® Shootout Rookie class that I gathered up the courage to race. If it wasn't for them, chances are I'd still be a spectator.
I began documenting the joys and challenges of being a rookie racer on my vlog. My family and friends cheered me on from the sidelines of my first race, and their support made it easier. However, to commit to racing on your own takes a whole new level of courage. Meeting Gary Rhudy helped me gain that courage.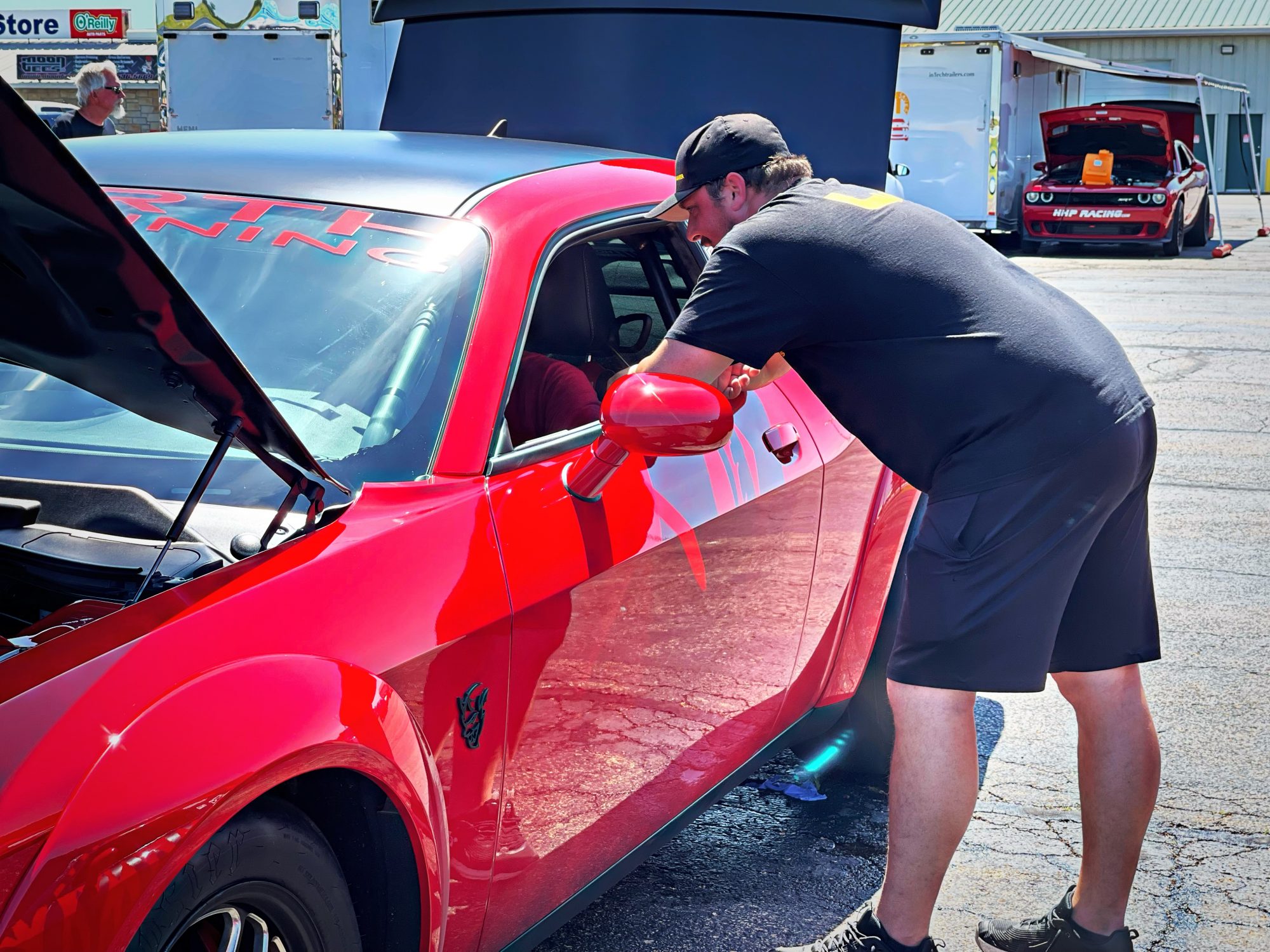 Gary's name was shared at every Modern Street HEMI Shootout driver meeting. He was "the guy" for rookies to go to with all their questions or concerns, no matter the time of day. When I first began talking to "Gary of DragCoach.com", I felt as if I was talking to the professional driver version of myself. We shared the same feelings about wanting more rookie racers in motorsports; in fact, the desire to support rookies is what motivated Gary to start his business.
Gary has one of those luck-of-the-draw stories. He grew up in the right place at the right time: his neighbor was legendary racer Ron Rhodes! Ron and Gary formed a special relationship early on and at just 14 years old, Ron took Gary on all his racing adventures.
Gary's father was also into racing and would race his '69 Roadrunner just for fun. At an early age, Mopar® vehicles surrounded Gary's senses.
As soon as Gary got a license, he was racing. His first racecar was a 2000 RT Dodge Neon that ran 15.5, then he leveled up to a 1999 ACR Dodge Neon that ran 12.9s. That naturally aspirated ACR Neon was the first engine he ever built. He translated those skills at his first job as an auto-technician at a car dealership, though, his time wrenching on cars full-time was short lived. From his early 20s onward, Gary has been a practicing electrician with a passion for racing.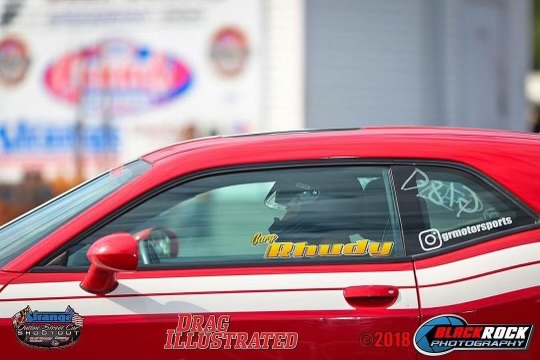 In 2014, Gary would move from bracket racing to heads-up racing and linking up with John Reed. At the time, John Reed was the man to beat! And with the Dodge Challenger nicknamed "The Wolf" going 8.96 in 2015, it was a big deal – unheard of at the time. Gary would race for John for a few years with many wins and finals appearances. After that, it was time for Gary to race his own car again.
In 2019, Gary put together a simple but effective and consistent formula: a HEMI engine-powered Challenger on Nitrous. That season, Gary really shook up the HEMI Shootout. When it comes to bracket racing, it's not about being the fastest. Gary found great success with this combination. By the end of the season, he was the 12.5 index points champion and King of Kings champion. Unfortunately, an off-track accident took the car out of commission. For the first time since high school, Gary found himself without a car to race.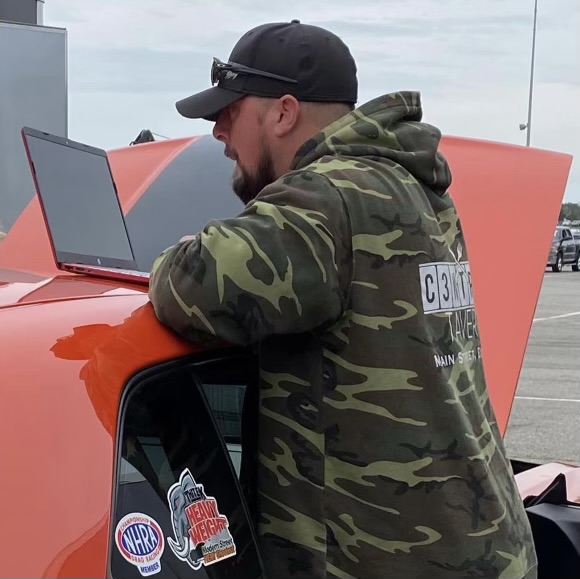 Without a car, Gary took some time away from behind the wheel and focused his energy on providing trackside support and there was no shortage of people to help! From his girlfriend, to Chris from Legmaker, and many more, including me! When it came to rebuilding the Legmaker racecar, Chris would switch tuning software and Gary became the tuner. They were very successful after the changes. They came in second place of the 8.5 index in points and took the win of MSHS Houston.
The loss of his Challenger drove Gary in a direction he never saw coming. In retrospect, his life has gone full circle. Just as Ron Rhodes helped him, he now lends a helping hand to any racer that needs him. The only difference between now and then is over 20 years of racing experience as a champion driver, mechanic and a tuner.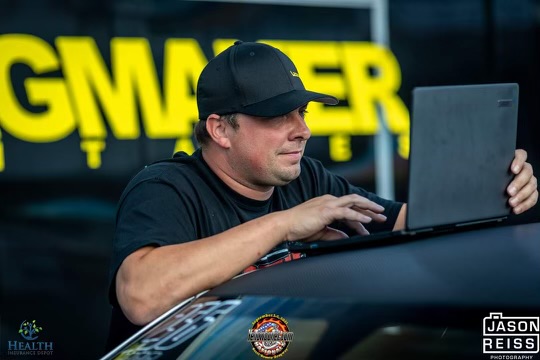 Gary does plan to race again soon. For now, he has enjoyed helping others so much that he founded DragCoach.com, which offers a variety of services to help racers of all levels. If you go to any MSHS event, you will find Gary coaching all the rookie racers – including myself. Gary is also around some of the biggest racing stages of the country as a crew member to the fastest HEMI teams out there.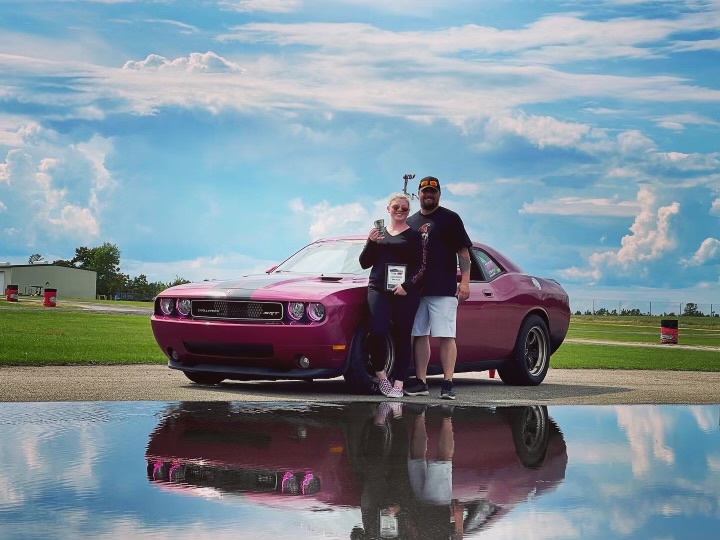 When I first began to pursue racing seriously, I needed guidance. Gary's guidance not only offered me courage but taught me practical skills about bracket racing and how the MSHS is catered to all levels. Together, Gary and I hope to make a difference in the racing community, not just by bringing more new drivers into sportsman racing, but by explaining you don't have to be the fastest out there to competitively race and have fun!
Comments
Comments