Mopar® Vehicles March Through Martin!
1 year ago Gallery Racing
The NMCA travelling horsepower show thundered through Martin, Michigan, as their annual Power Festival took over the iconic US 131 Motorsports Park. With jam-packed staging lanes and overflowing pits, there was no lack of high-horsepower late-model HEMI® engine-powered Dodge Challengers, Chargers and Durangos taking a shot at the Christmas Tree and marching down the strip looking for low ETs and big mph. From daily drivers to all-out race machines, the variety of cars racing during the NMCA's Power Festival is a testimony that drag racing has wide appeal among the young and old, and guys and gals. It's "run what ya brung" when you drive into an NMCA event as there's a class for virtually any vehicle. From stock to full-on competition, you can attack the quarter-mile and have fun doing it.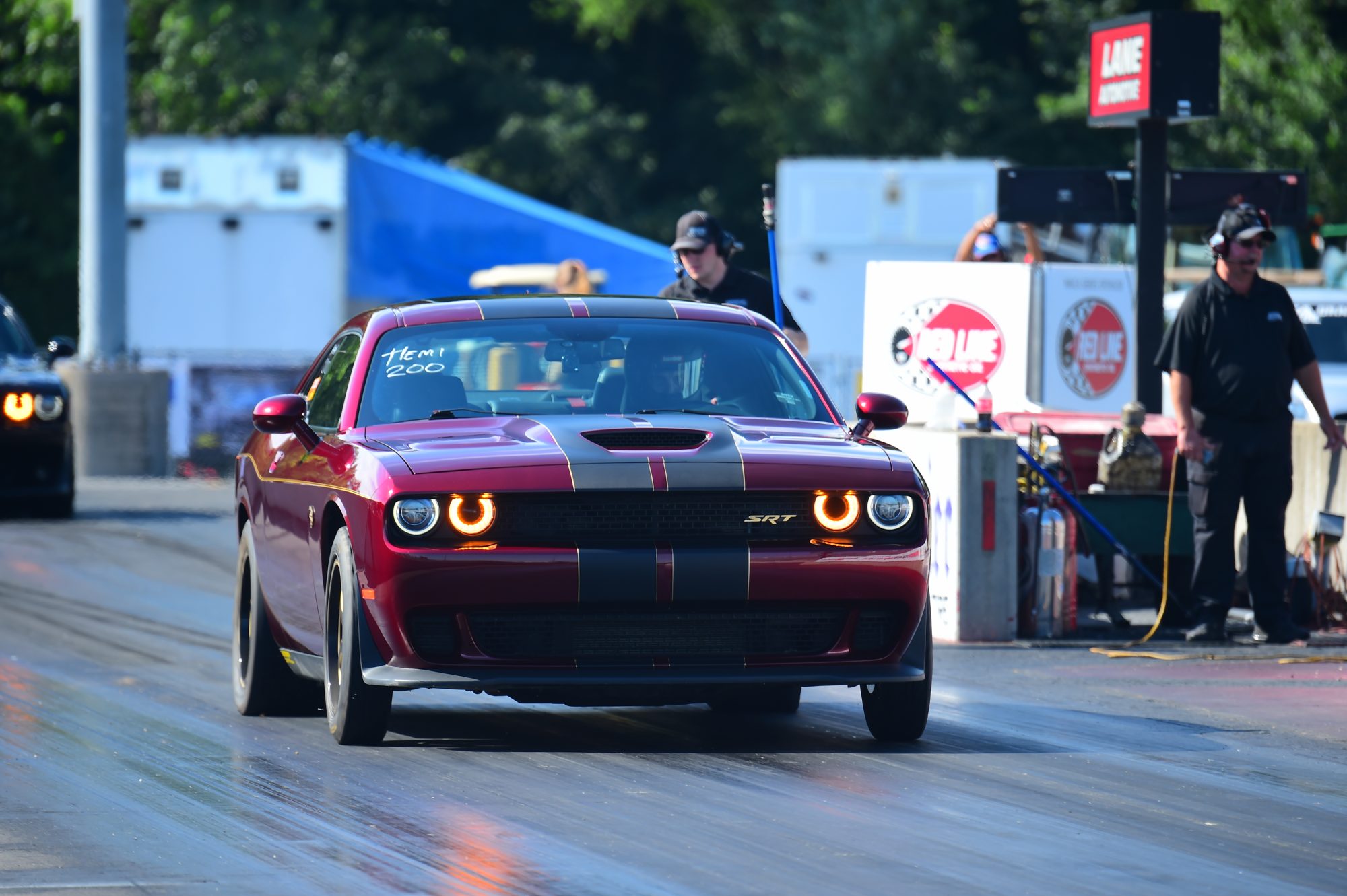 "NMCA's Power Festival at US131 Motorsports Park was full of modern HEMI race and street cars at last weekend's event," said Steve Wolcott, President & CEO of the NMCA Muscle Car Nationals. "The Dodge // Mopar HEMI Shootout class was packed-full of late-model HEMI-powered Dodge, Jeep & Chrysler vehicles and there were tons of Dodge Challenger Drag Paks in our Factory Super Cars category. NMCA always attracts a solid contingency of HEMIs in Michigan and we look forward to much of the same next month as the series travels to the Buckeye state for our event in Norwalk, Ohio." 
"It was a challenging weekend due to weather and oil downs that put us behind schedule, but our staff worked hard to keep the program going," commented Rollie Miller, National Event Direct and General Manager, NMRA/NMCA. "We did see an uptick in both spectators and car counts among all the classes." When we asked Rollie what contributed to the increase of competitors in the Holley EFI Factory Stock Super Cars class at this event, he noted, "We (NMCA) are leaving the rules alone for the Drag Paks, Cobra Jets and COPOs. There might be minor adjustments, but not a whole lot of changes that would have a negative impact on the racer and his combination. Another reason for the increase in competitors in Factory Super Cars is the meticulous track prep. These cars make a lot of power and have to use a nine-inch slick, so they're on the edge but the starting line is prepared to handle the power these cars put down."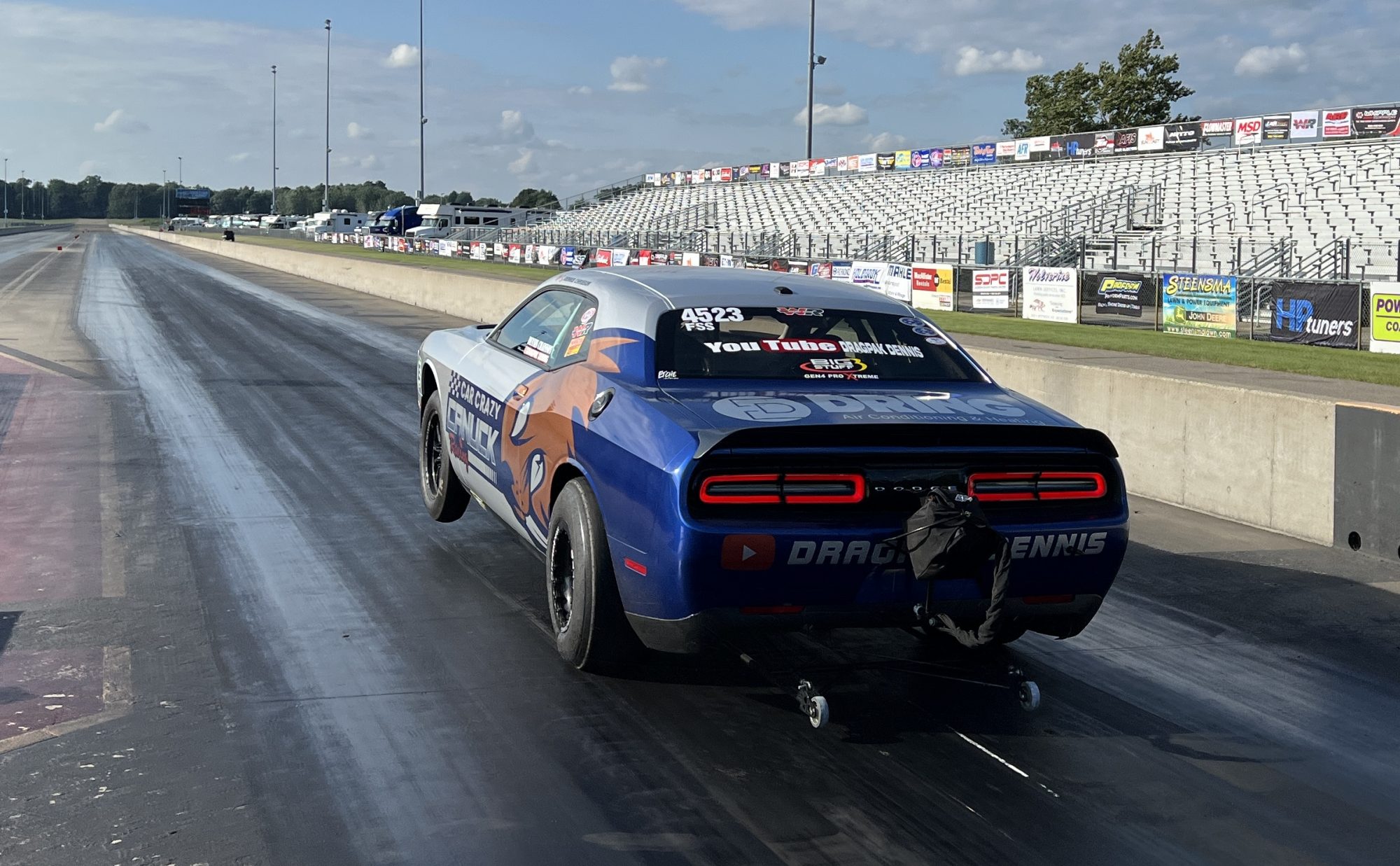 With the Holley EFI Factory Super Cars class being a fan favorite at the NMCA races, a large contingent of 2021 Dodge Challenger Mopar® Drag Paks faced off against Cobra Jet Mustangs and COPO Camaros. With 17 entries total, it was going to be a rumble of Teutonic magnitude. Leading the charge for the Dodge brigade was AJ Berge in his own Direct Connection livery Drag Pak. AJ scorched the pavement of US 131 Motorsports Park with a 7.853 ET at over 177 mph to get the number two spot. "We did some testing a few days earlier and found some things that really improved the performance of this already potent Drag Pak," said AJ, who's also the co-crew chief along with world champion Kevin Helms on the Don Schumacher Racing (DSR) Drag Pak team. "By making some suspension adjustments, we got the car working consistently and planting the rear tire better. I enlisted the help of my friend and chassis builder for over 20 years, Marc Poldino; together, we put our heads together and identified areas in the suspension we could improve."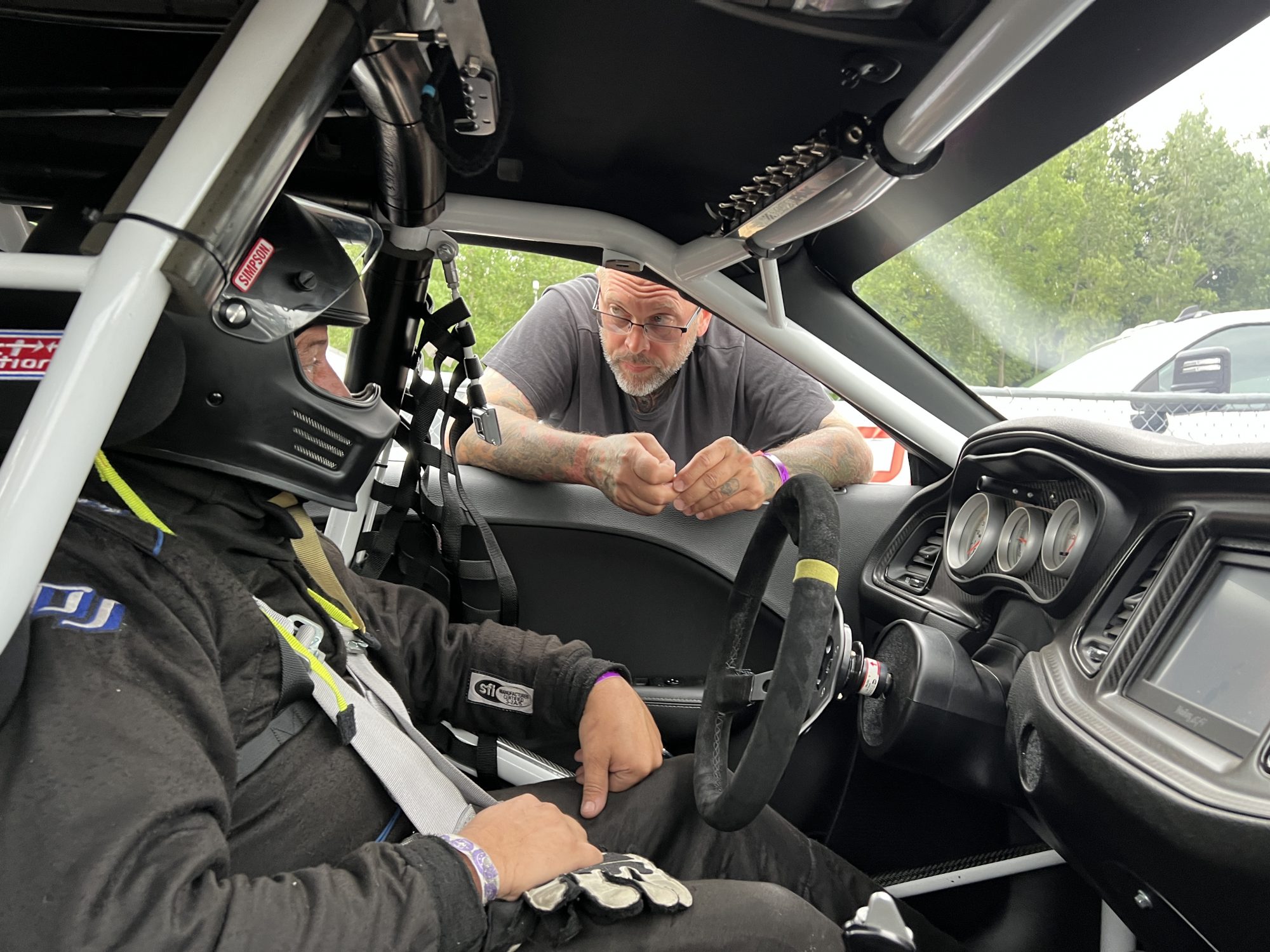 Another Drag Pak pilot at the NMCA Power Festival was Warren Walcher II, who flew in from Grand Junction, Colorado, to climb behind the wheel of his supercharged HEMI engine-powered Challenger. Warren is a second-generation Mopar racer whose father competed in the Pikes Peak Hill Climb back in 1965 with a modified A990 HEMI engine-powered Plymouth Belvedere. With the racing DNA in Warren's blood, he was in the audience at the 2019 SEMA Show during the Mopar Press Conference when Dodge unveiled the 2021 Challenger Drag Pak. "I saw the Drag Pak for the first time, and I thought this is something I can get into and race, so I went ahead and ordered two of them," smiled Warren.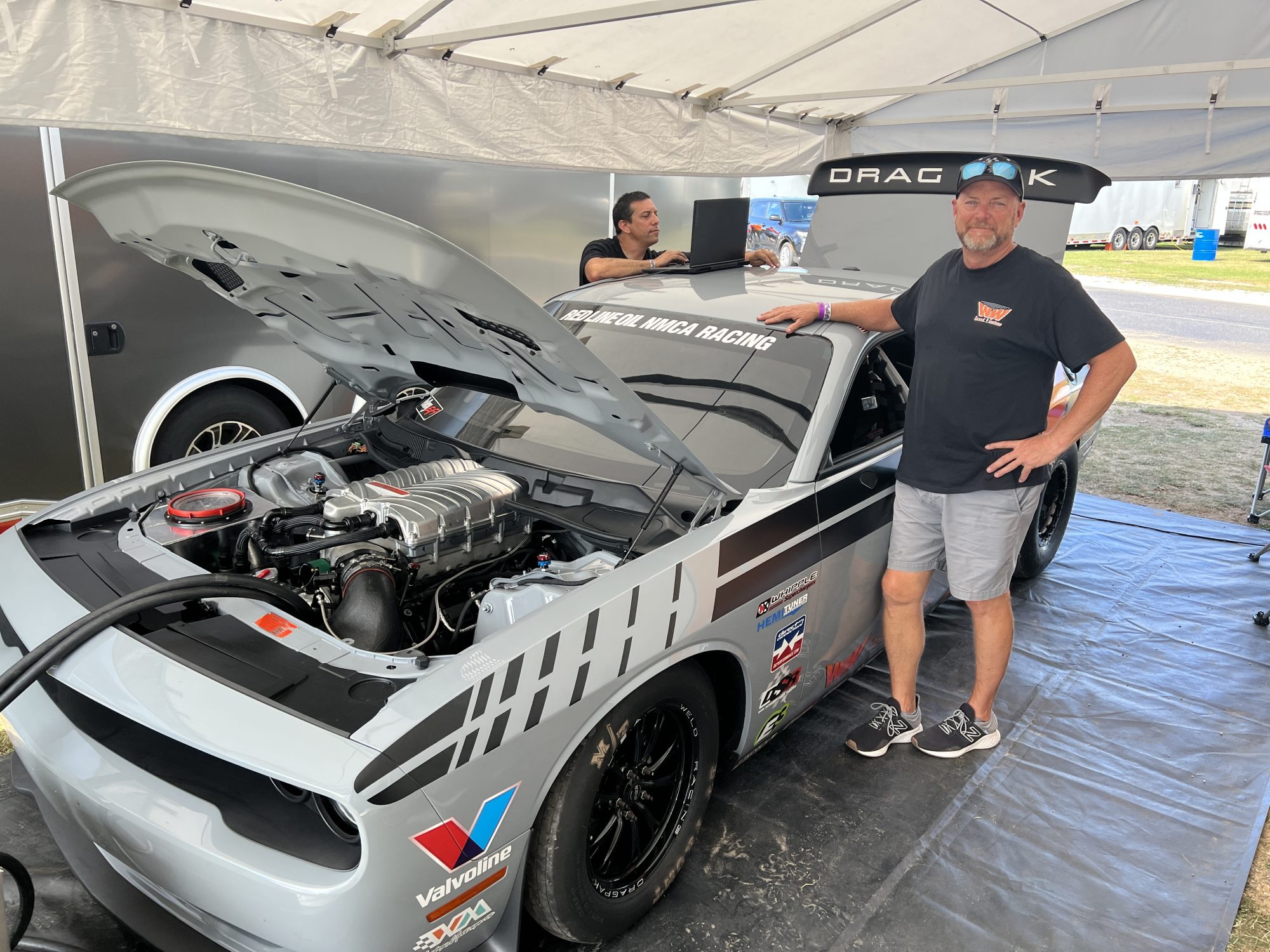 The Drag Pak Warren has been racing since last year is car number 23 and its Smoke Show exterior color looks badass! He's also no stranger to these specially built Challenger drag cars as Warren had been racing a V10-powered 2011 Drag Pak for a number of years. Knowing Warren, his favorite is his current ride, with a 354 cubic-inch HEMI V8 engine that makes over 1,500 horsepower and propels him down the quarter-mile in under eight seconds.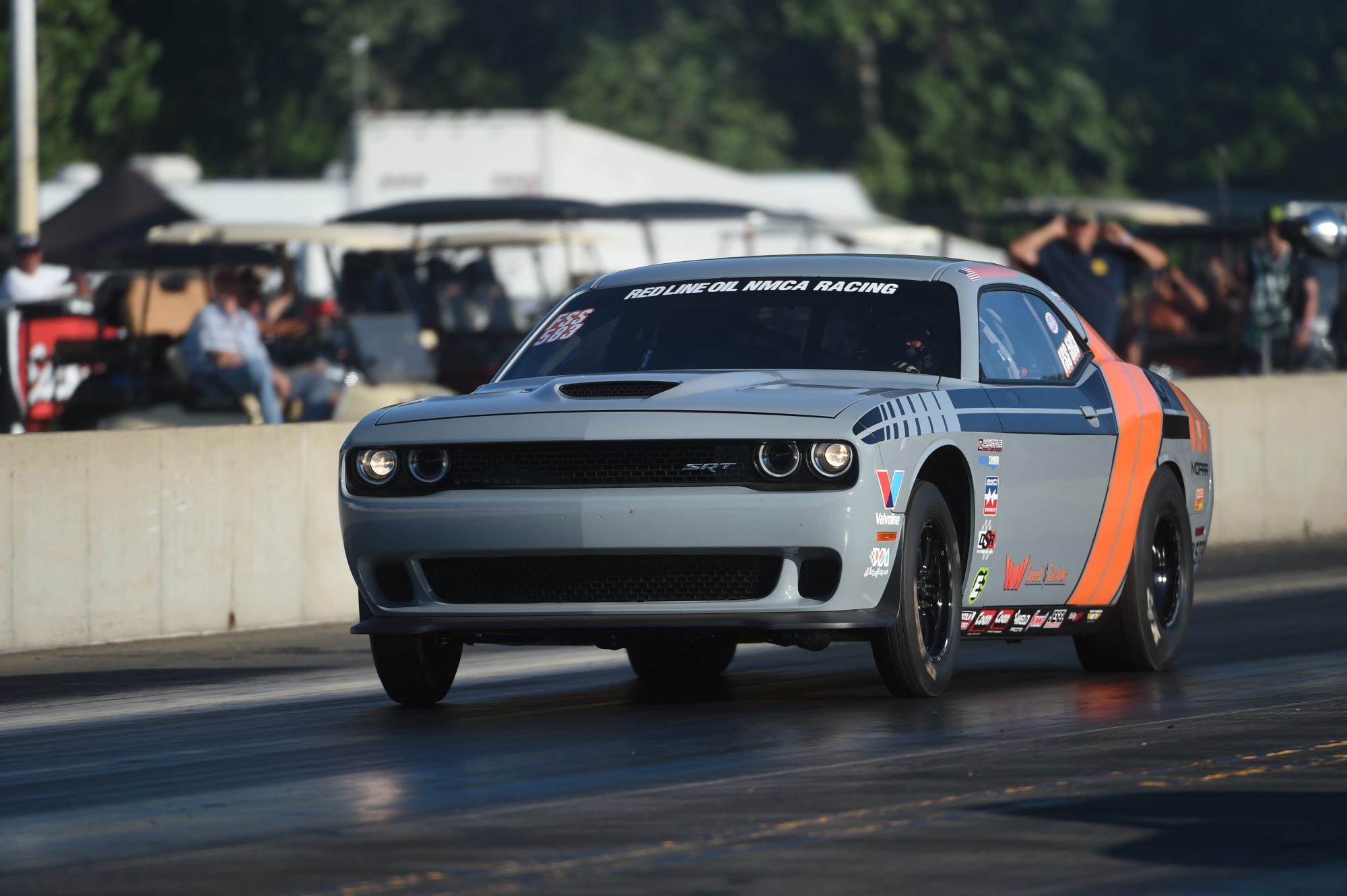 The street guys and gals competing in the Dodge//Mopar HEMI Shootout were shooting for consistency in the specific ET brackets. On the top was Ed Springstead, who drove up from Louisiana towing his 2015 Dodge Challenger SRT® Hellcat. He was the overall winner with a 9.053 ET average among the three runs. Ed would also go on to win the HHP HEMI Quick 8 with an earth-shattering 8.52 ET at over 163.64 mph!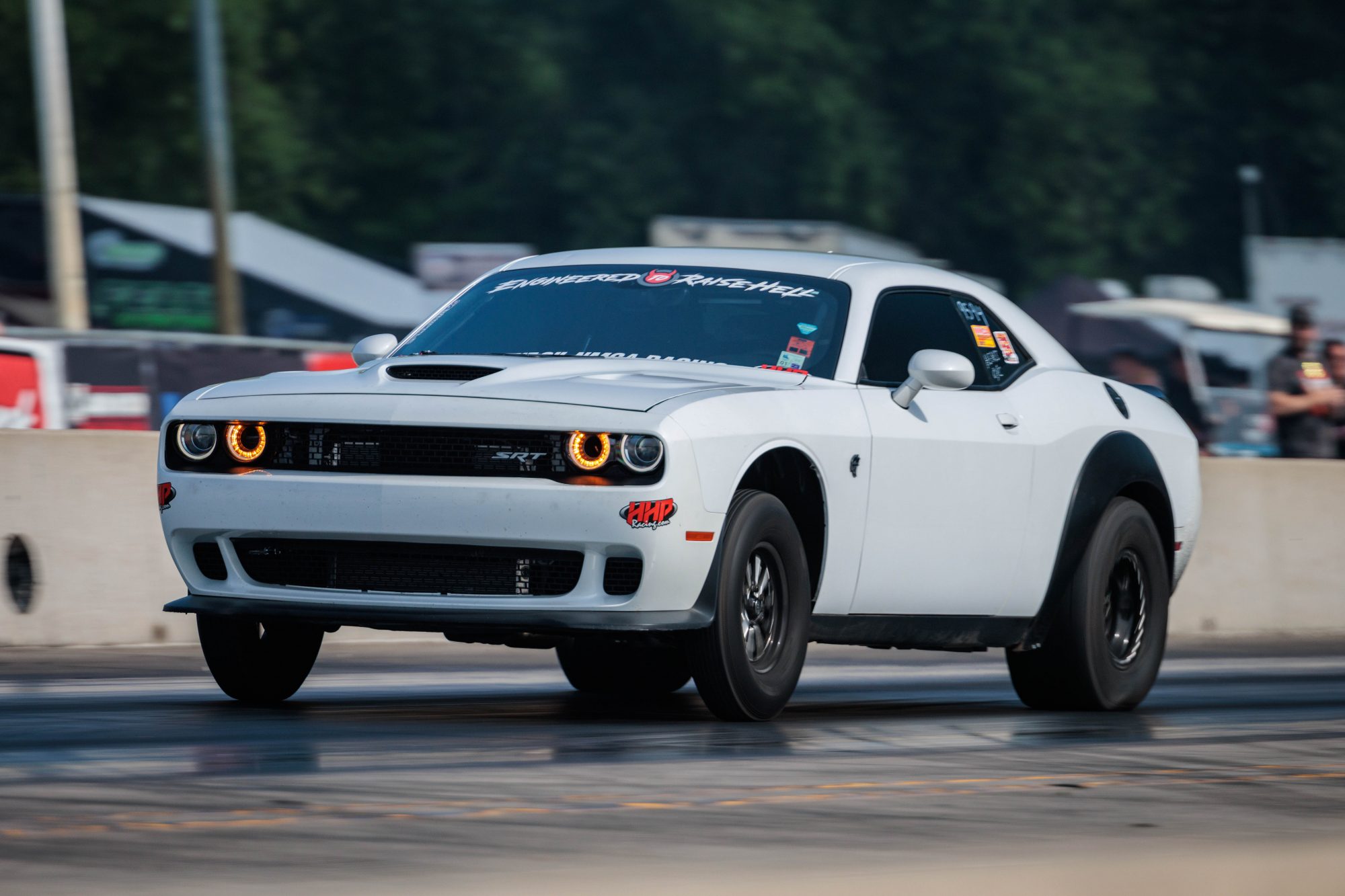 Another competitor was Alan Scruggs, who came from Madison Heights, Michigan. He was doing double duty driving a 2021 Challenger Drag Pak in the Factory Super Cars class and a 2018 Challenger SRT Demon in the Dodge//Mopar HEMI Shootout. He ran some consistent low-nine-second times and won his bracket.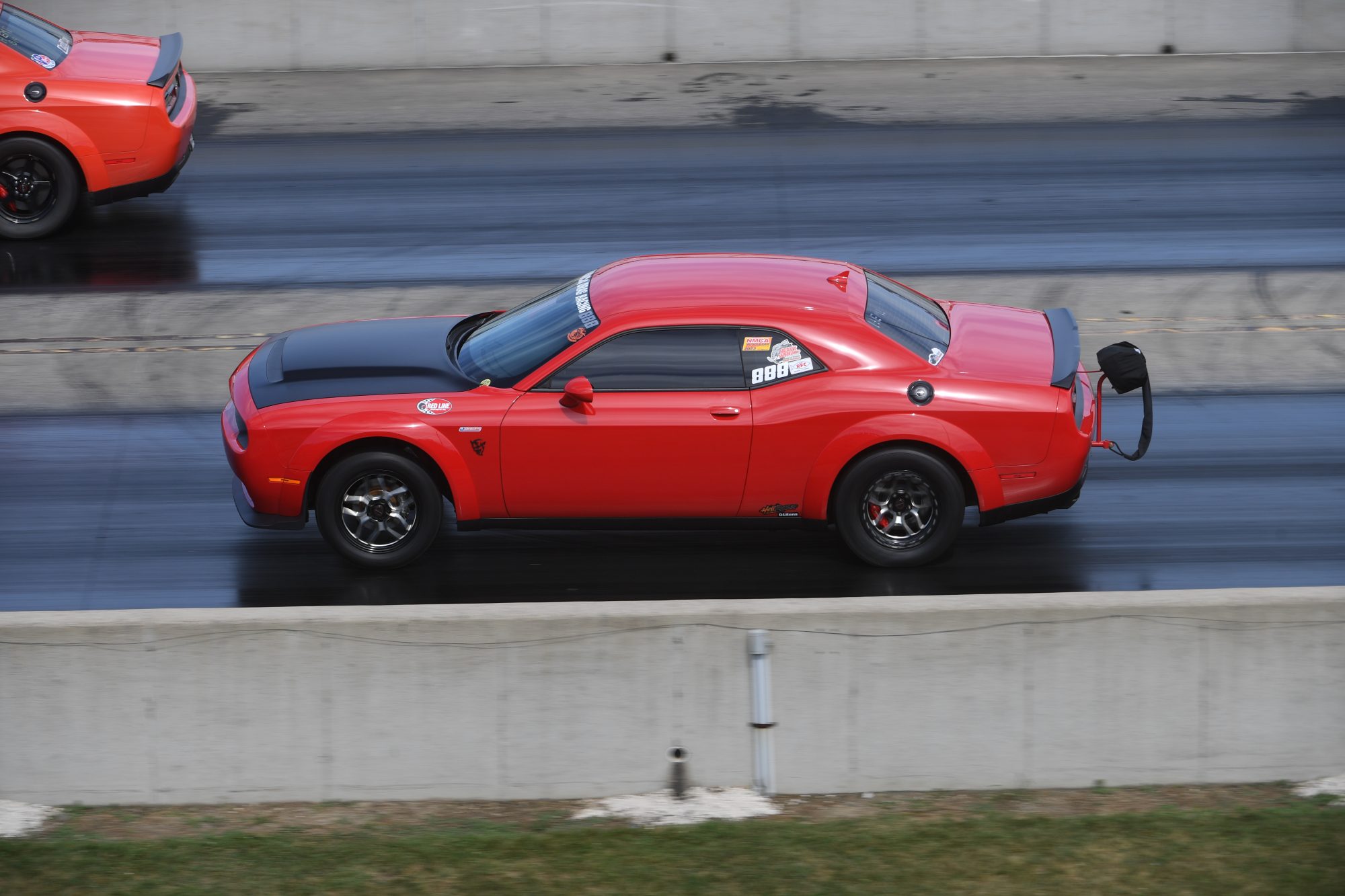 The next stop on the NMCA schedule will be the All-American Nationals at Summit Racing Motorsports Park in Norwalk, Ohio. Once again, the NMCA folks will organize the ultimate street car bash featuring Xtreme Pro Mods, Factory Super Cars, Small-Tire shootouts, Nostalgia Super Stockers, True Street, and our favorite, the Dodge//Mopar HEMI Shootout. There'll also be a massive car and truck show, massive manufacturer's midway and, of course, Summit Racing Motorsports Park's legendary ice cream they sell for only $1 a pound!
For now, here are some images from the last NMCA race at Martin to get your motor running!
Comments
Comments