Pruett Powers to Win at Dodge Power Brokers Mile-High Nationals; Tony Stewart Racing Earns First Top Fuel Wally Trophy
1 year ago Racing
Leah Pruett drove her Dodge Power Brokers dragster from the No. 3 qualifier position to the winner's circle in front of a full house at Bandimere Speedway to earn Tony Stewart Racing's (TSR) first Top Fuel Wally trophy at the 42nd annual Dodge Power Brokers National Hot Rod Association (NHRA) Mile-High Nationals.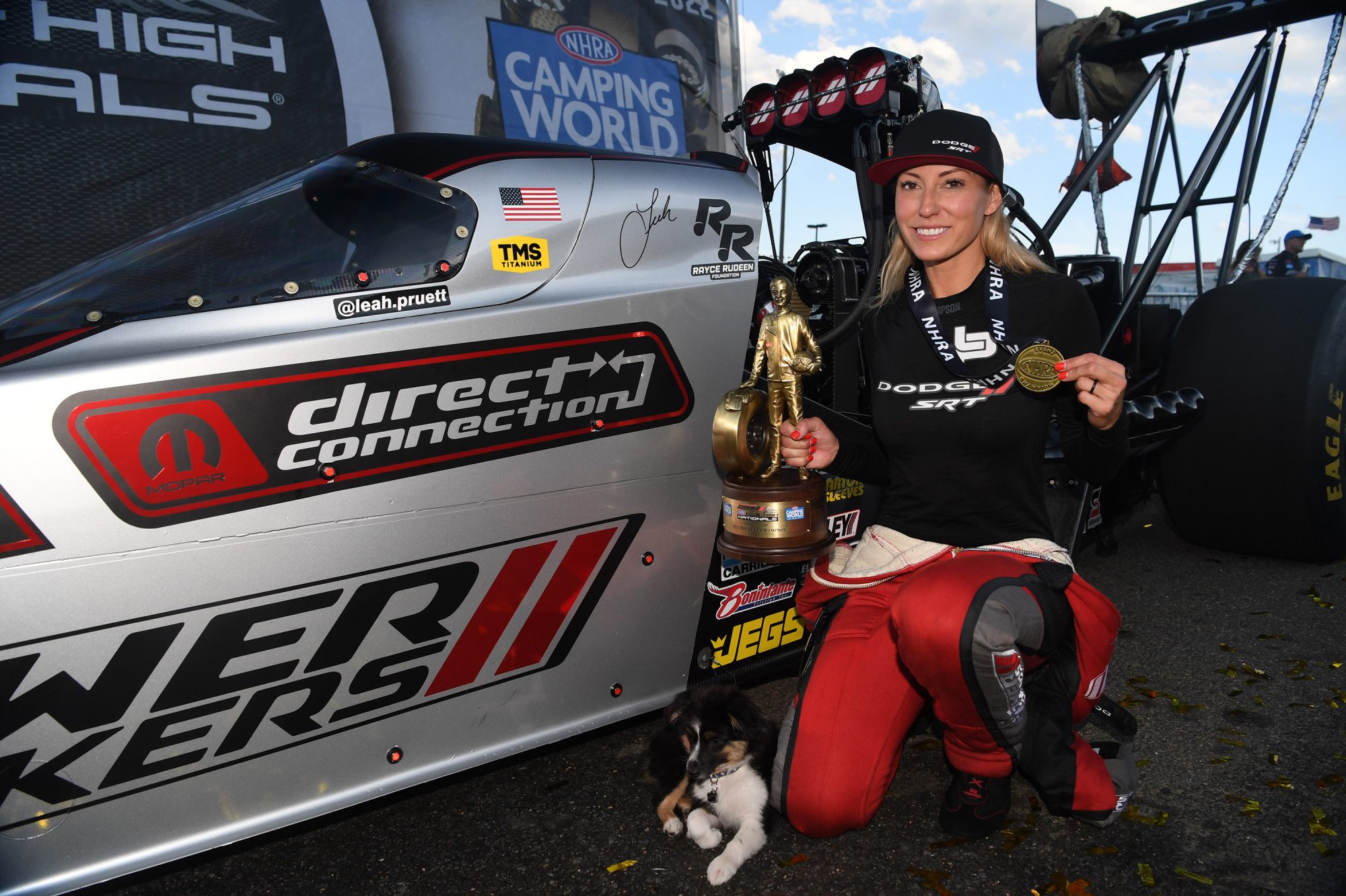 "Congratulations to Leah Pruett on powering her Dodge Power Brokers Top Fuel dragster to her 10th career win and Tony Stewart Racing's first Top Fuel victory at our headline event," said Tim Kuniskis, Dodge Brand Chief Executive Officer – Stellantis. "Leah's victory today demonstrates the hard work, dedication, and tenacity that she and her team put into every race, the kind of performance that Dodge//SRT® is known for, and what enthusiasts can expect from Dodge Power Brokers and Direct Connection."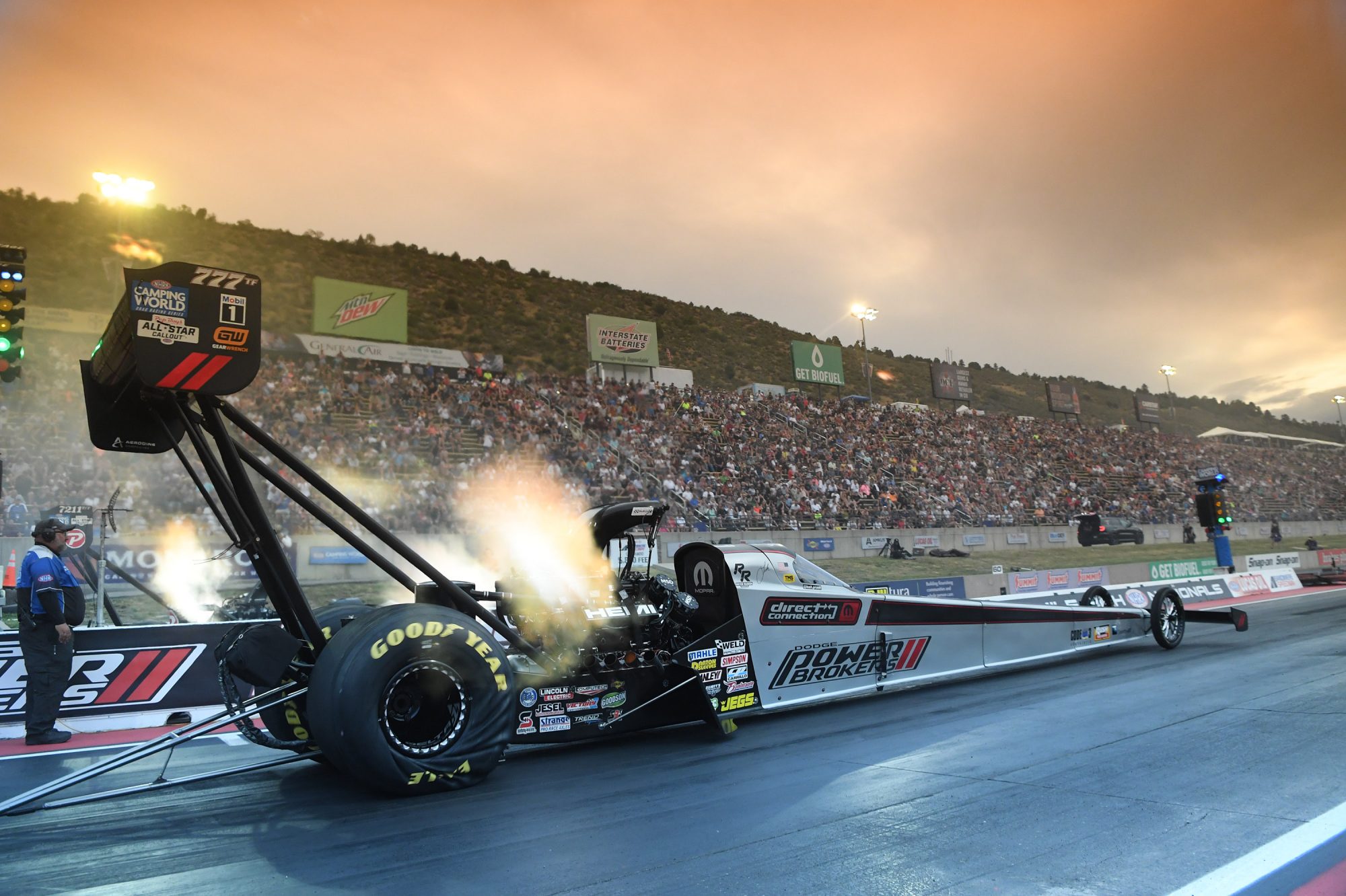 Pruett's victory, her second (2018) at the picturesque dragstrip known as Thunder Mountain, was her first with her new team and solidified her place in the Top Fuel Top-10 by jumping from tenth to sixth place in the championship standings.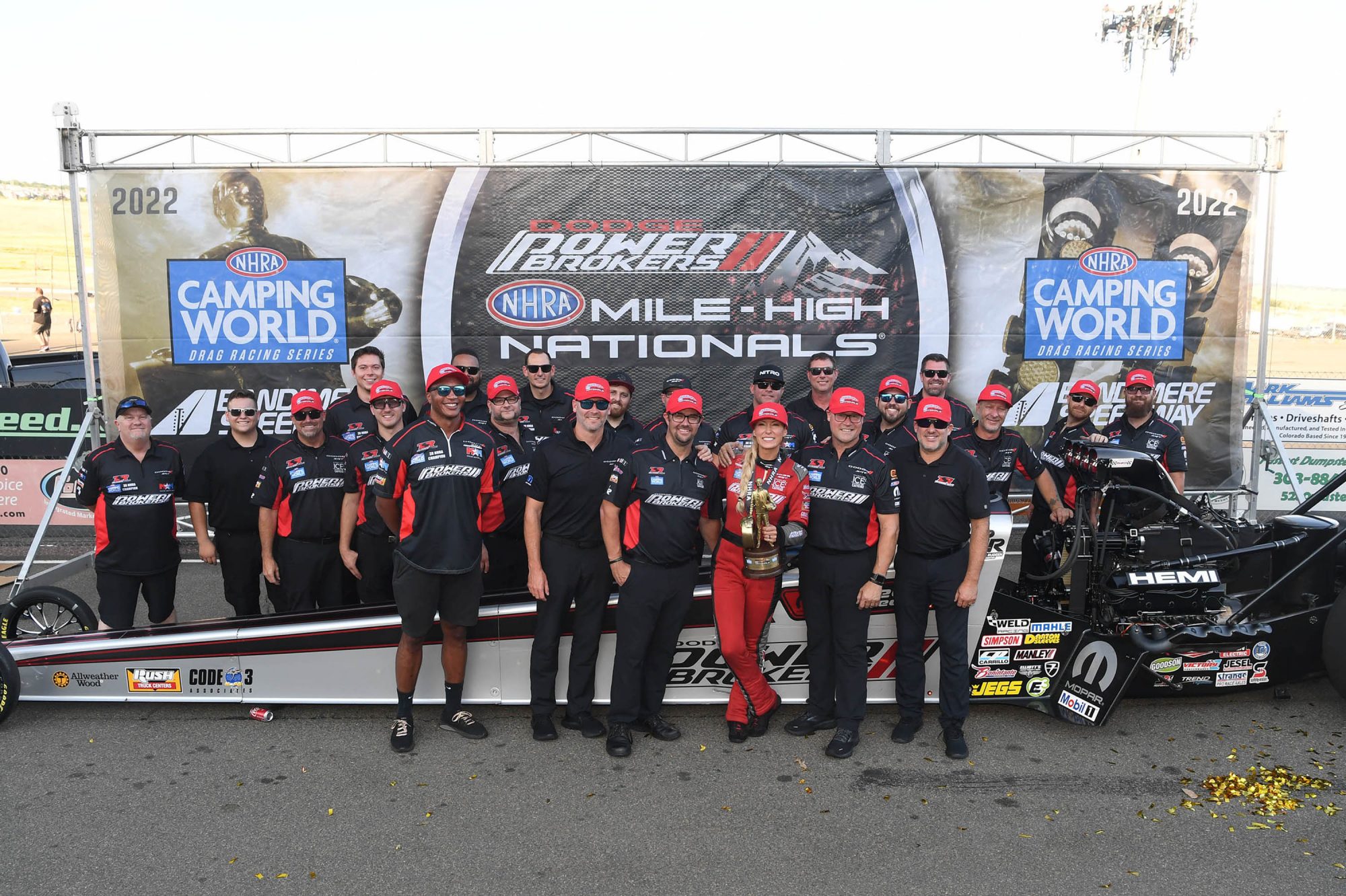 Pruett began her drive to conquer the mountain from her third place position on the eliminations ladder and a solid opening round win over No. 14 seed Antron Brown. She went on to turn on win lights in the quarterfinals after both she and No. 6 qualifier Clay Millican hazed the tires at midtrack.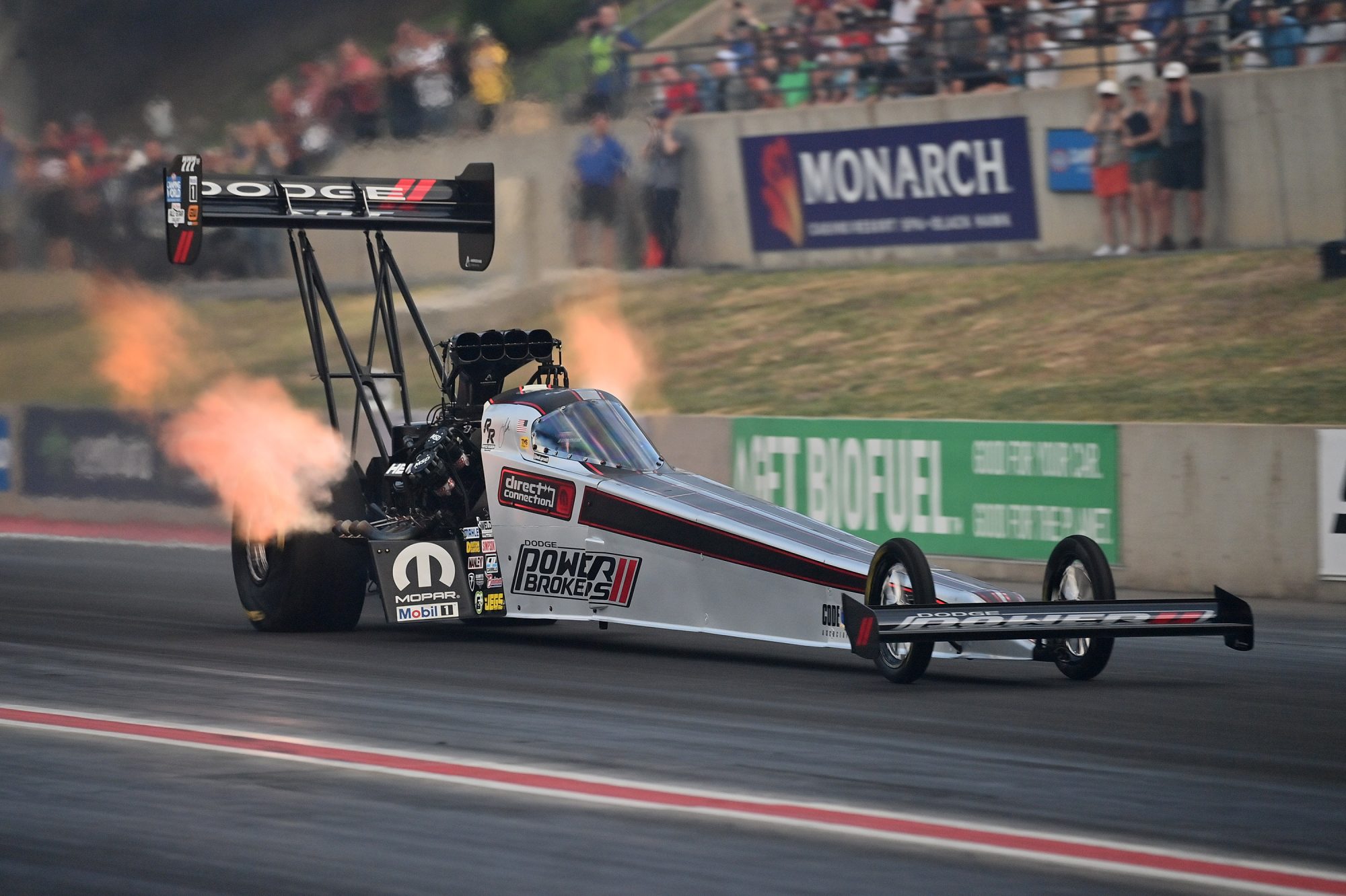 In the semifinals, Pruett had a lightning fast reaction time of 0.015 seconds against No. 2 qualifier Justin Ashley on her way to recording her quickest run of the day with a 3.879-second elapsed time run at 317.94 mph to advance to her first final elimination this season and the 19th of her career.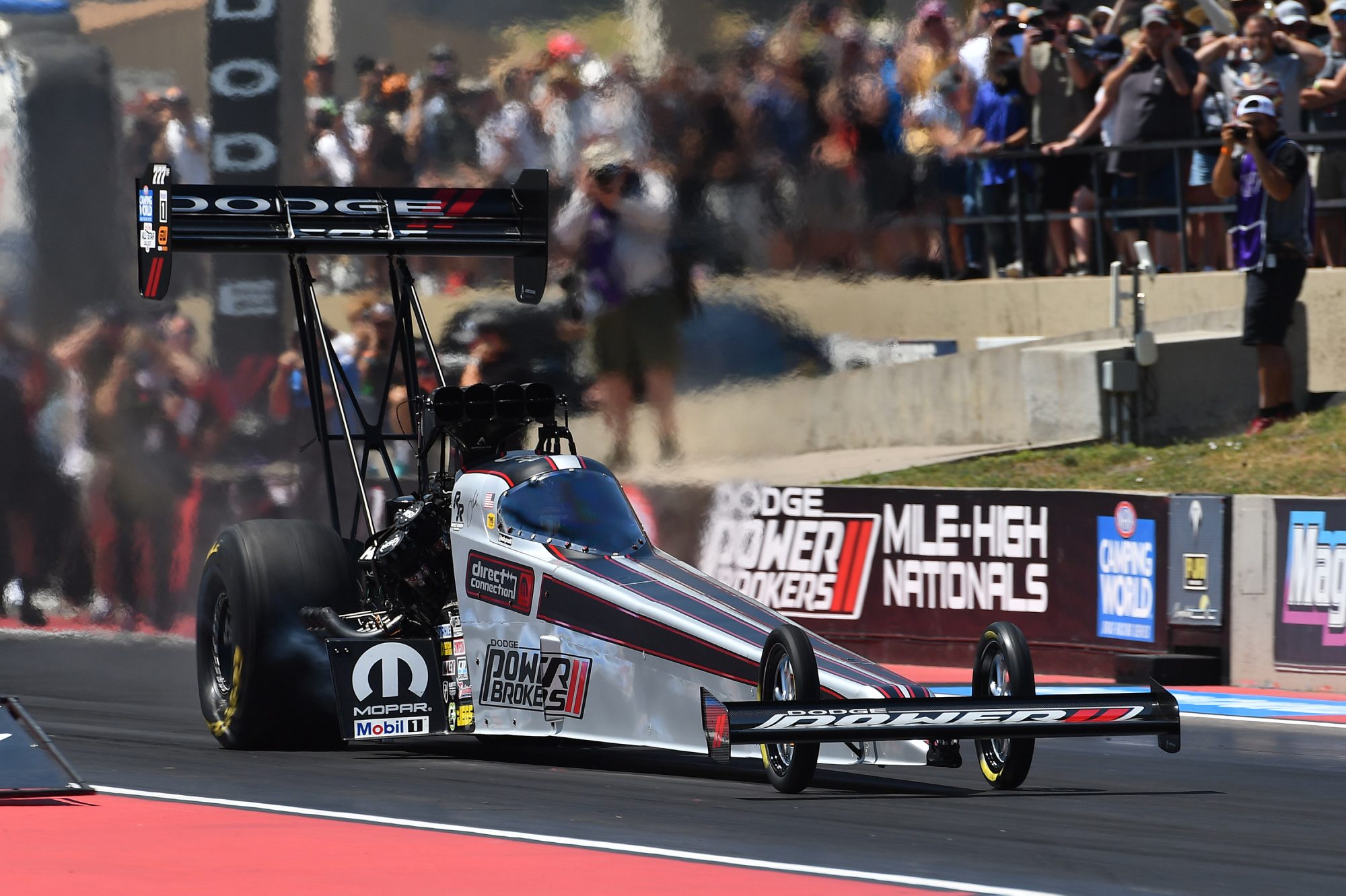 What could have been an exciting final round battle against No. 12 seed Shawn Langdon turned into a solo run after her opponent's dragster broke on the burnout. Pruett, however, opted to demonstrate her Dodge Power Broker dragster's performance and show fans just how much progress the team has made this year with a stout 3.884 second elapsed time run at 316.38 mph to leave no doubt in her team's ability to win.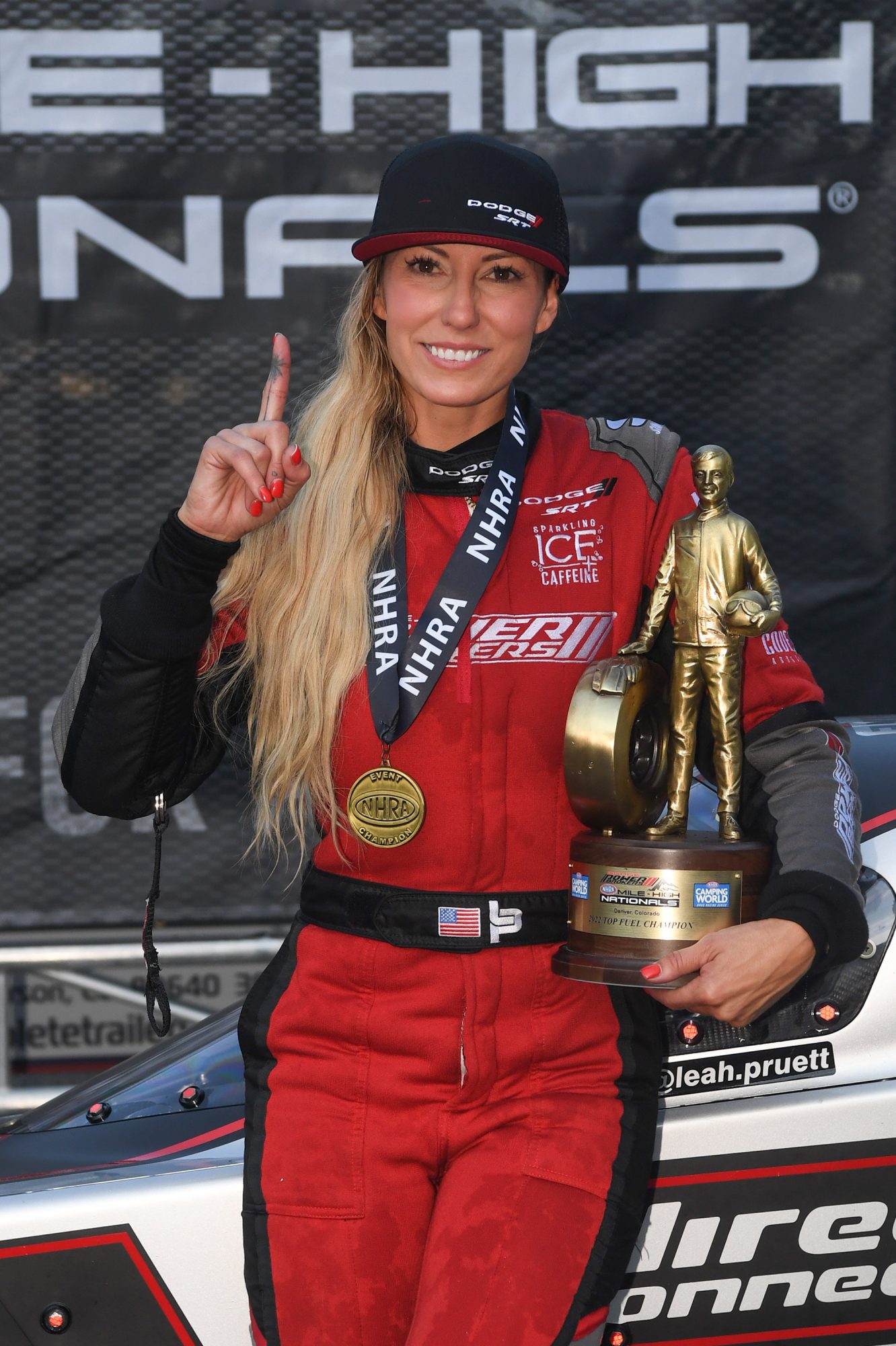 "This is everything," said Pruett of the Wally trophy she held in her arms. "This being the Dodge Power Brokers (MIle-High) Nationals we brokered that Dodge power all week long. My crew has been flawless all weekend long and couldn't be more proud to do this in front of these Denver Fans. I'll say two things; this view never gets old. Also, this is the first Top Fuel win for Tony Stewart Racing and that will also never get old."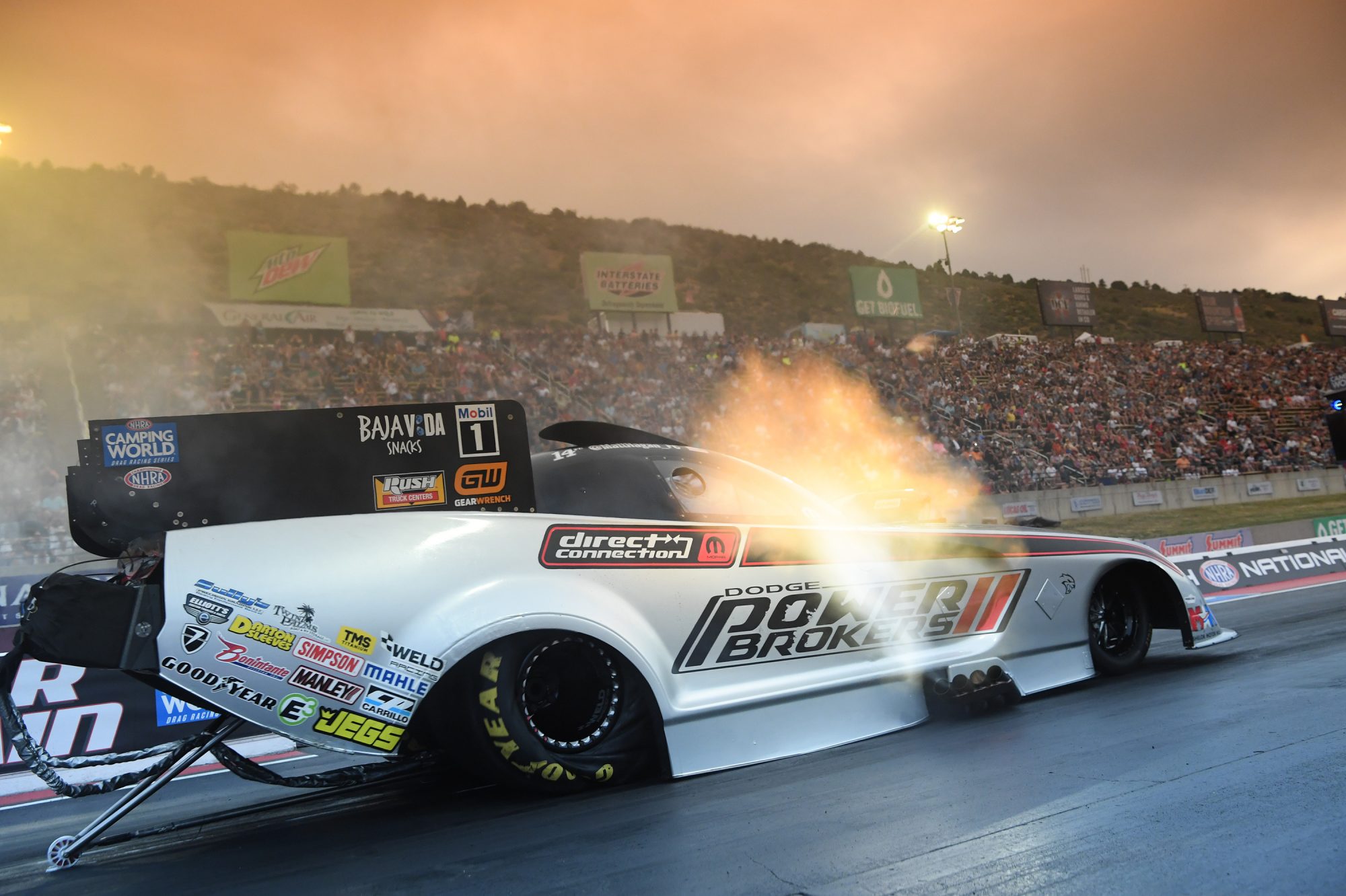 TSR Funny Car driver Matt Hagan, who has three wins of his own this season aboard the Dodge Power Brokers Charger SRT Hellcat, came into the weekend looking to repeat his 2021 performance at Bandimere Speedway when he powered from the No. 1 qualifier position to his first coveted win at the Dodge Power Brokers Mile-High Nationals. The defending winner looked poised to do that after topping three of four qualifying sessions on his way to securing the No. 1 qualifier position for the second consecutive year and his fourth of the season.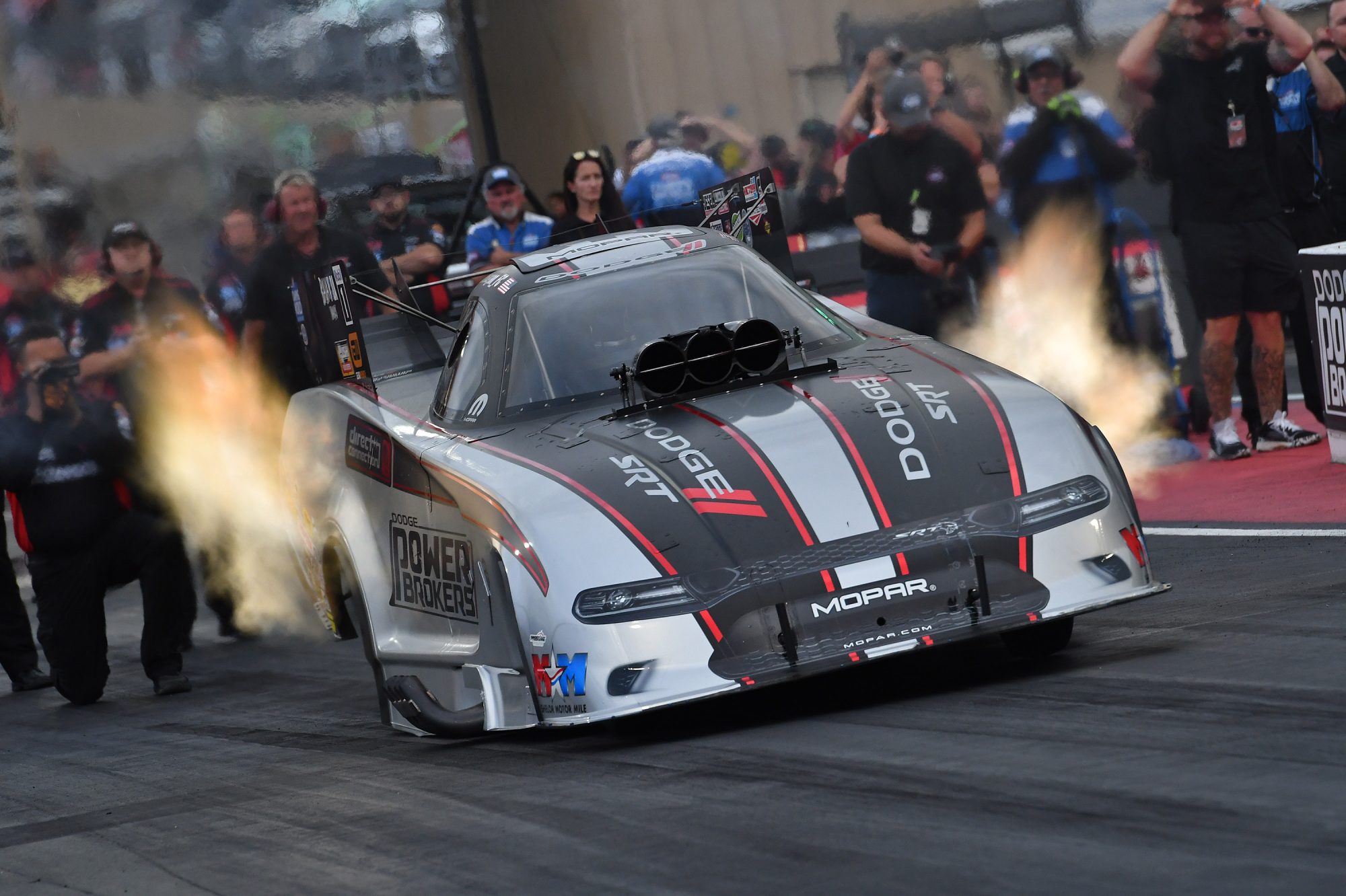 In the opening round of eliminations, Hagan lined up his Dodge Charger SRT Hellcat next to No. 14 seed Jack Wyatt and was first off the starting line when his ride began to lose traction. While he attempted to pedal it, he wasn't able to regain control quickly enough and saw his hopes of advancing go up in tire smoke.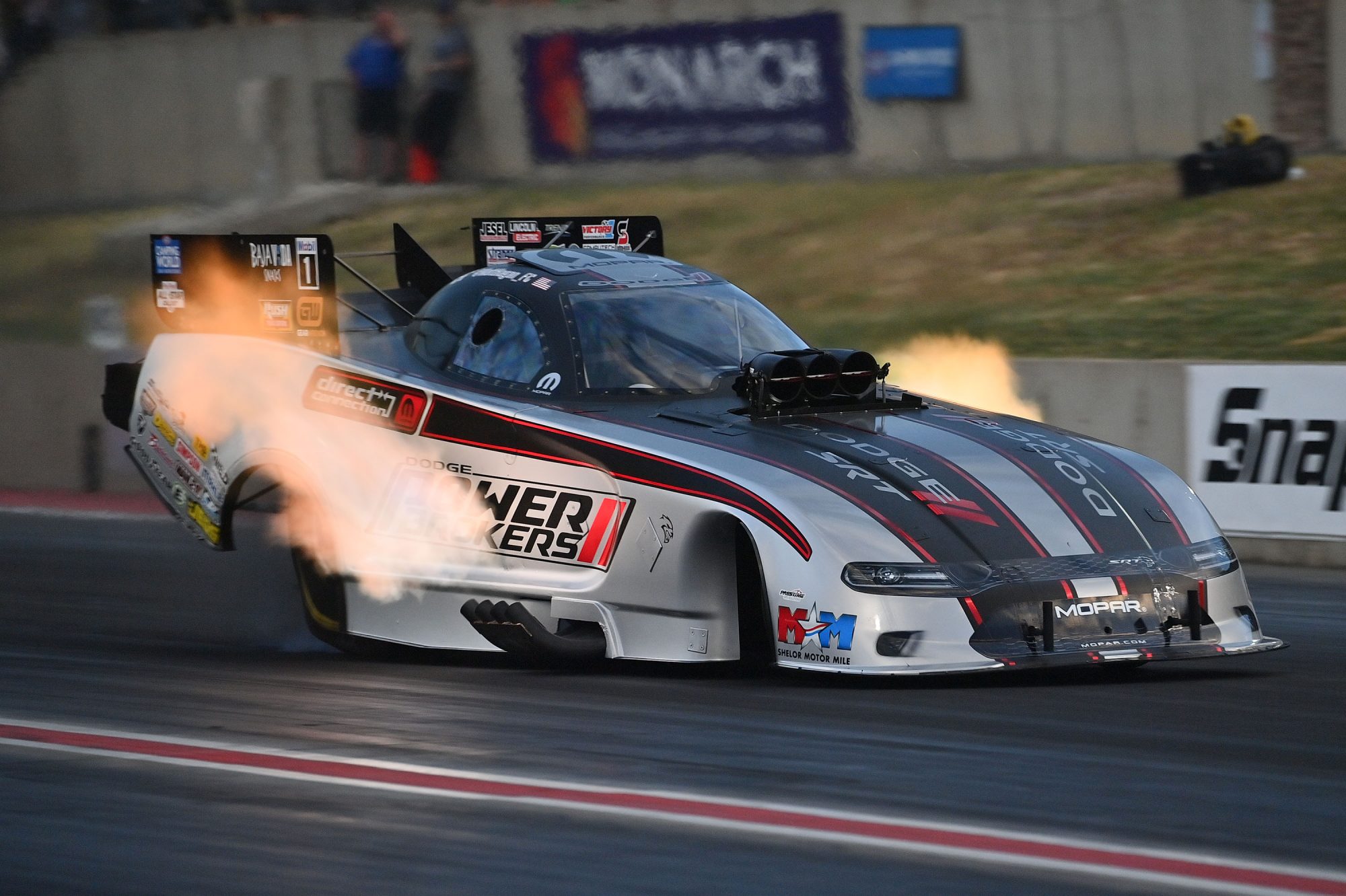 Despite the rare first round loss, Hagan remains second in the Funny Car standings and within 95 points of his rival Robert Hight who won the 2022 Dodge Power Brokers Mile-High Nationals event title.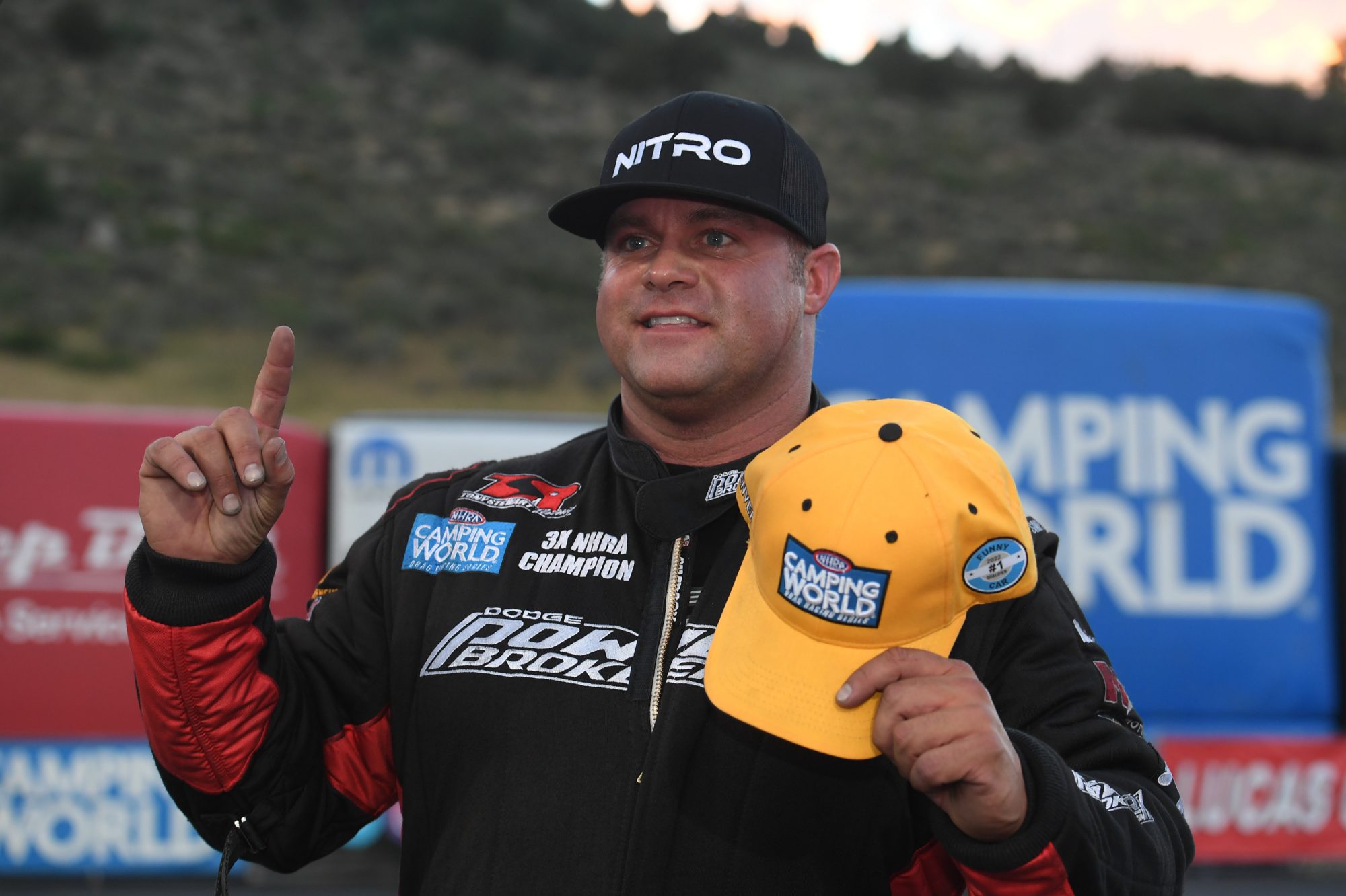 After having earned a spot in the top half of the Funny Car eliminations ladder in every event this season with his Snap-on Tools Dodge Charger SRT Hellcat, Cruz Pedregon had a bit more of a challenging time on Thunder Mountain through qualifying and landed in the ninth spot to start his race day. The two-time Funny Car event winner at the Dodge Power Brokers Mile-High Nationals lined up next to No. 6 seed J.R. Todd for his opening round pairing but had a cylinder out that ended his day prematurely. Pedregon drops one spot to sixth in the Funny Car points battle with five more events remaining before the "Countdown to the Championship" playoffs series begins. The next stops on the NHRA's three consecutive event western swing are at Sonoma Raceway in California for the Sonoma Nationals July 22-24 and then Pacific Raceways for the Northwest Nationals near Seattle, Washington, July 29-31.
Comments
Comments