Summer Sizzles As the NMCA Power Festival is Ready to Unleash Gobs of Horsepower!
6 months ago Gallery Racing
The National Muscle Car Association (NMCA) is rolling into the historic US 131 Motorsports Part this weekend for their annual Power Festival. This iconic drag strip, located north of Kalamazoo, Michigan, has been part of the western Michigan landscape for well over 50 years and has seen its share of legendary Mopar® racers like Don Garlits, Ronnie Sox, Dick Landy, Judy Lilly, and many others, blasted down it's well-groomed quarter mile surface. This weekend's NMCA Power Festival will also provide hundreds of gearheads the opportunity to put their tuning and driving skills to test. With the blistering summer heat, the action will only get hotter at US 131 Motorsports Park these next few days!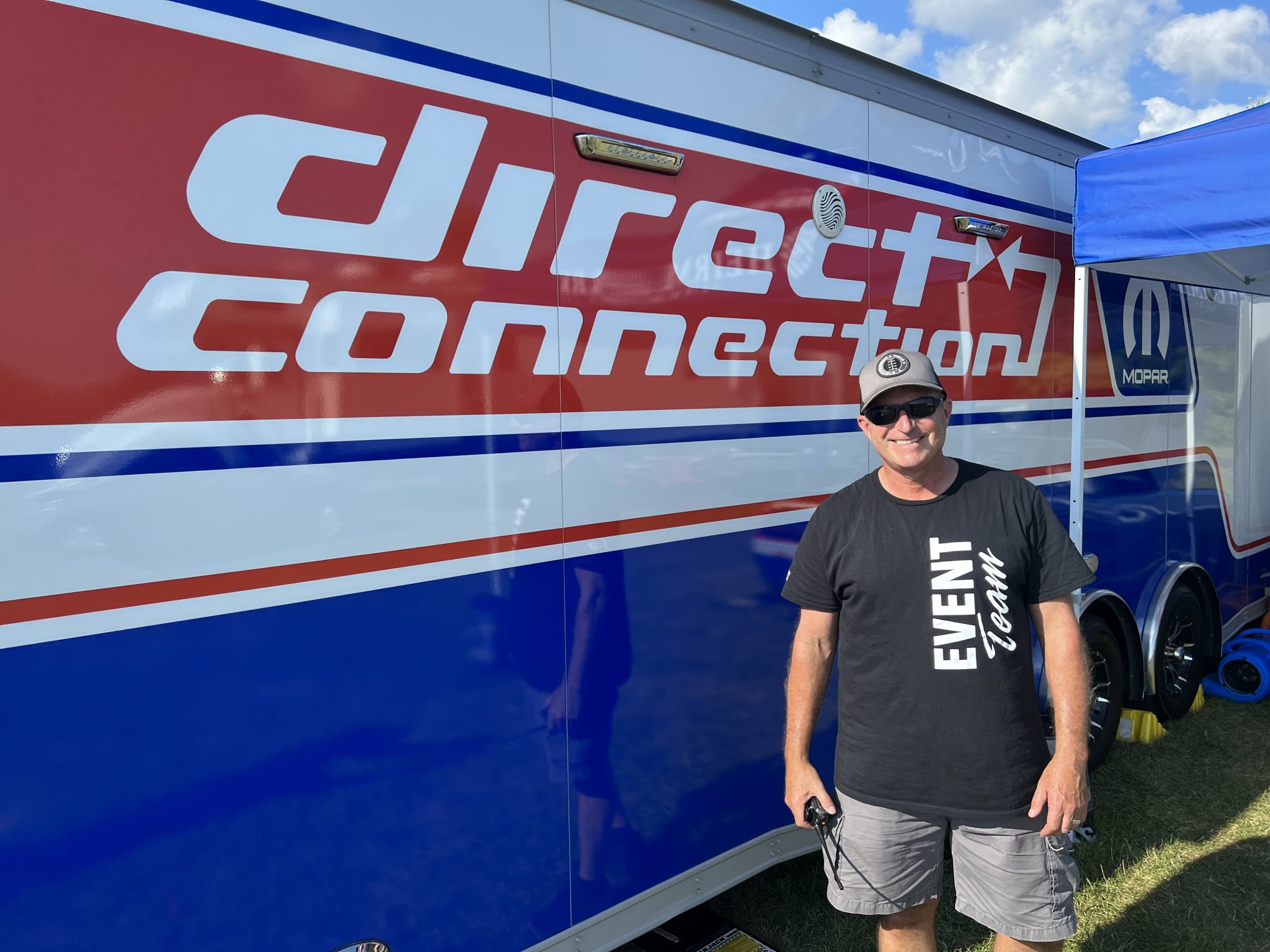 "This event will incorporate the NMCA and our sister organization, the NMRA, into one awesome event," said Steve Wolcott, President and CEO of the National Muscle Car Association. "We'll be running a multitude of classes and we'll also have traditional car show. For the street guys, the Dodge//Mopar HEMI® Challenge has also been a huge success and the entry list for this event filled up real fast. We're also seeing a large number of Dodge Challenger Drag Paks in our Holley EFI Factory Super Cars class. We encourage everyone to come out this weekend and check out all the racing action and cool rides!"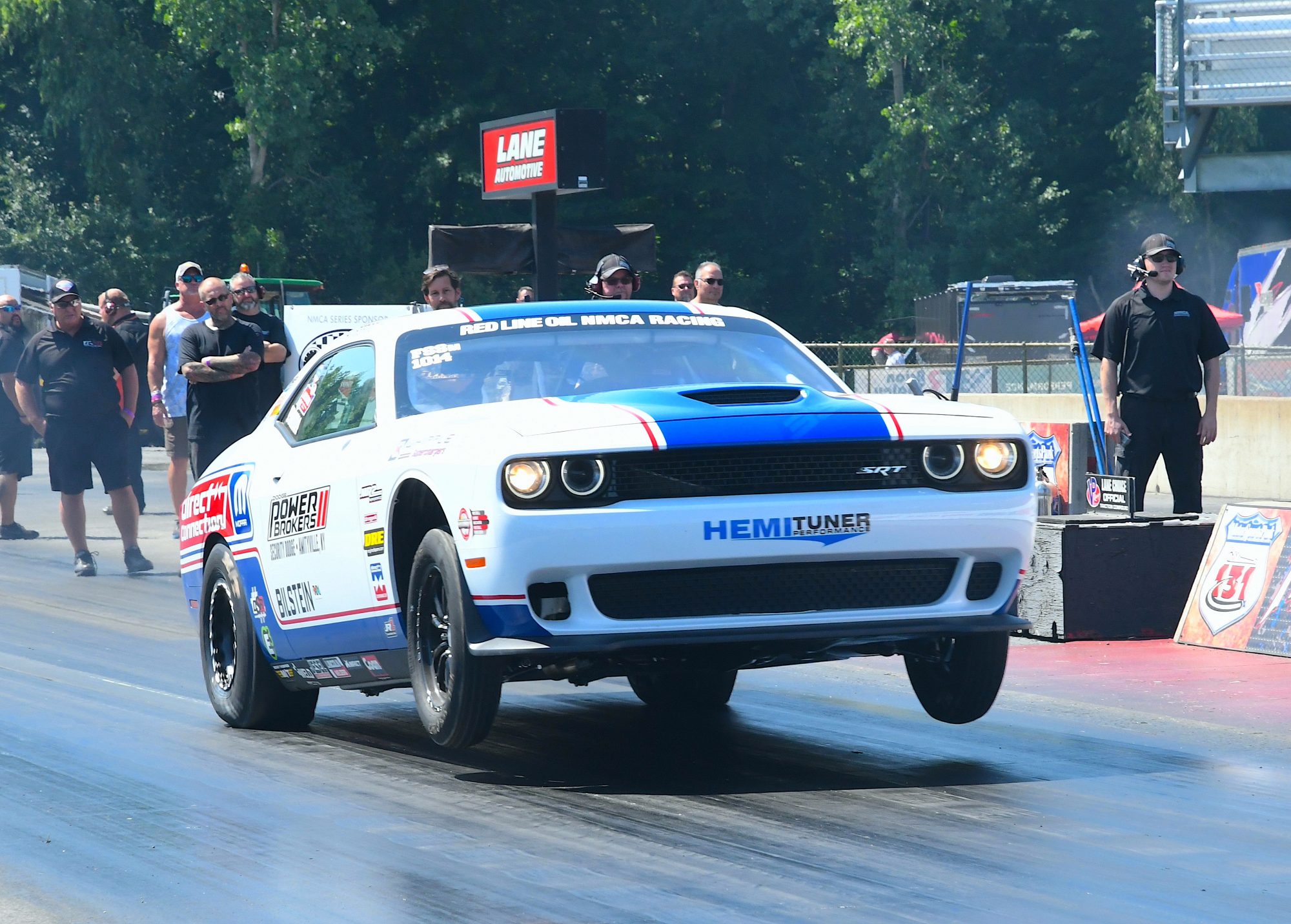 Speaking of our Challenger Drag Paks, they're also using this weekend's NMCA Power Festival as a test and tune weekend to gather valuable data and try different suspension settings. They'll will also be competing against those pesky COPO Camaros and Cobra Jet Mustangs in the Holley EFI Super Cars class. "We've been here at Martin all week testing and trying out new things on these Drag Paks," said AJ Berge of HEMI Tuner Performance and Don Schumacher Racing (DSR). "We're making sure we're ready to deal with whatever the Chevys and Fords throw at us and we're using my personal Drag Pak as a development vehicle to make these cars faster."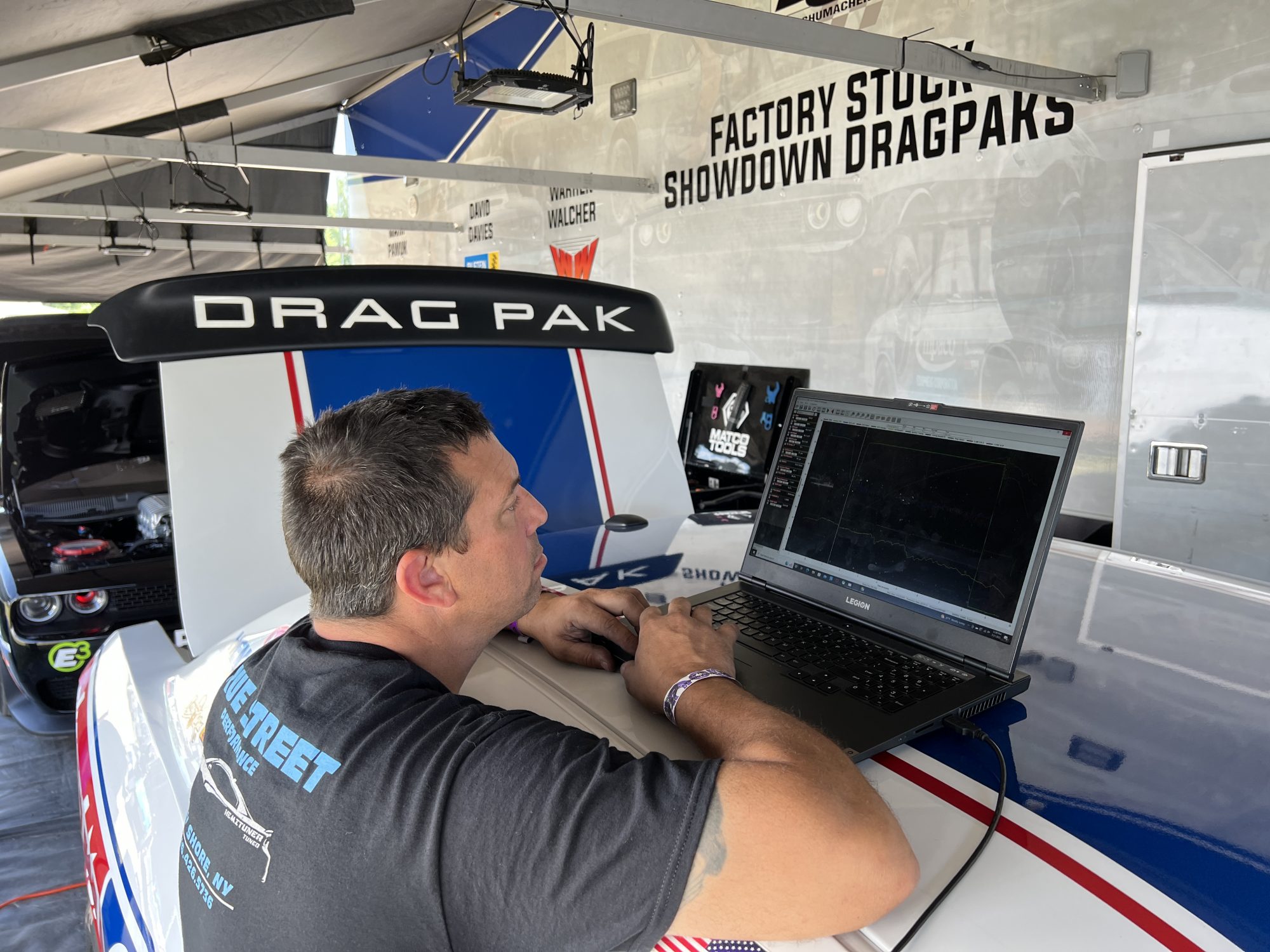 One of the Drag Paks AJ Berge and co-crew chief Kevin Helms is responsible for making quick and consistent is the sinister black painted Challenger campaigned by David Davies who also happens to be the President of Constant Aviation and the NHRA Factory Stock Showdown series sponsor. "Testing's going good for us, we came to Martin specifically to try out new things on our Drag Paks and we've been here the whole week. It's good thing we came down and everything we're learning will make us faster come the Dodge Power Brokers NHRA US Nationals Labor Day weekend at Indy!"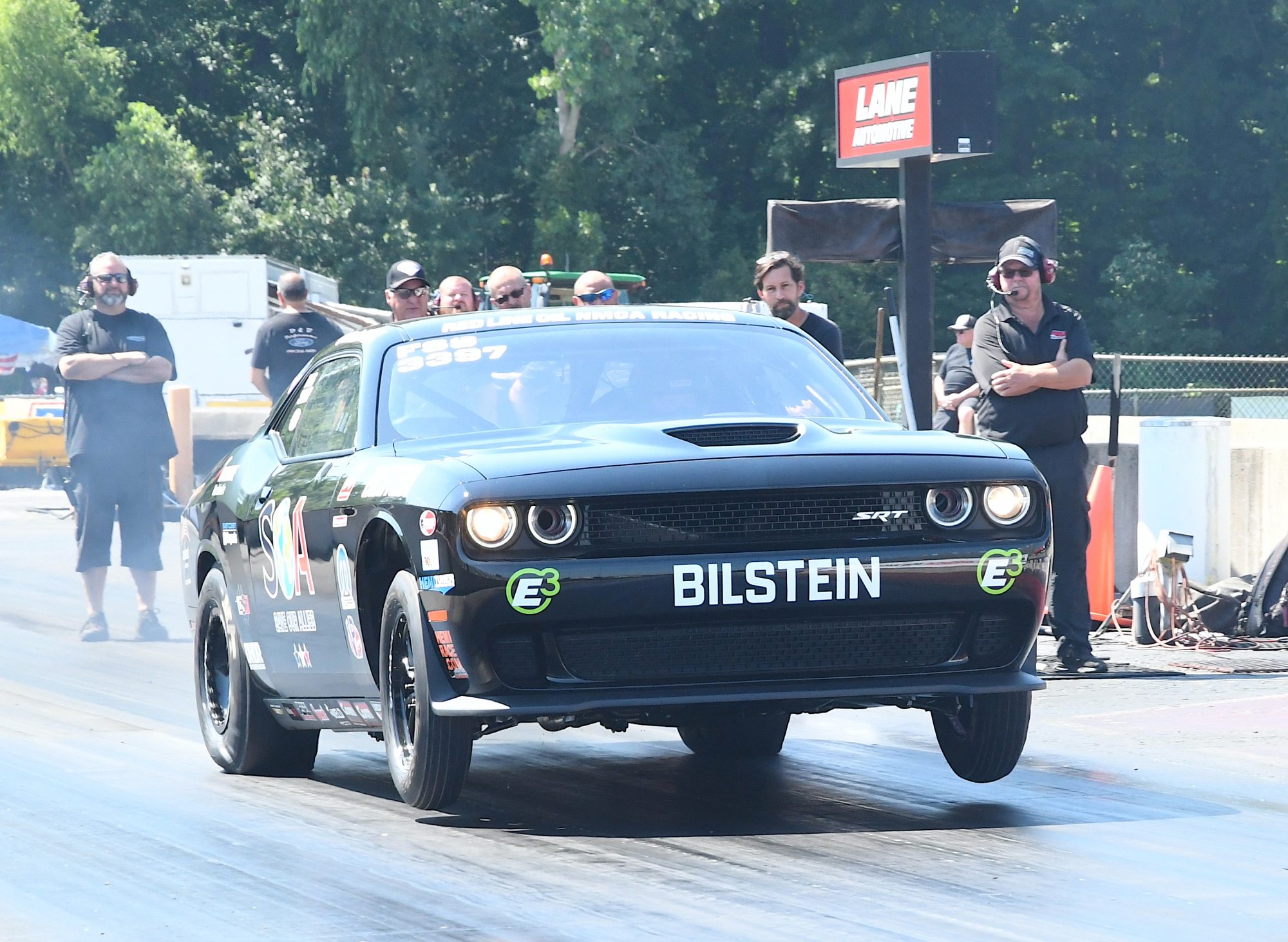 Fellow DSR Drag Pak driver Warren Walcher is also making laps in his Drag Pak and has seen steady and consistent improvement in the car's performance. He, like the other drivers, is focus on going fast and consistent, and eventually head to Norwalk, Ohio in August for the next NMCA event and then on to Indy for the Dodge Power Brokers NHRA US Nationals.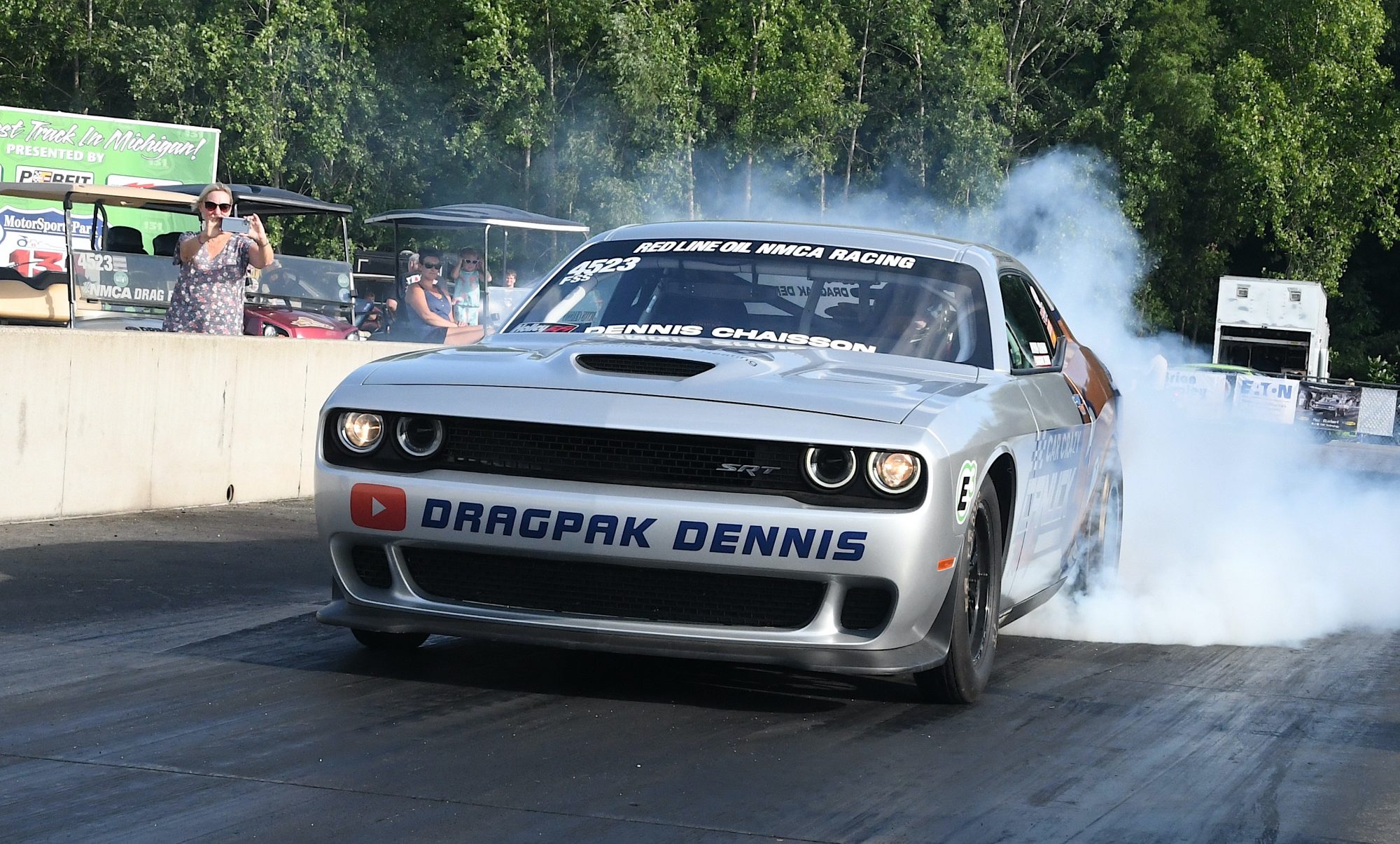 Another Drag Pak pilot whose machine was grounded a while back but is back in full force this weekend is former NMCA Factory Super Cars champ Dennis Chaisson. "It's been a busy three-months," laughed Dennis. "We blew an engine in Rockingham couple months ago. The team worked hard to get the car ready for the NHRA Norwalk race but when we were on the dyno days before heading to Ohio to the track, the tone-gear blew out on the engine and did lots of internal damage. Now, we're on our third engine but it's running strong based on the ET and mile-per-hour during the early test sessions. We're looking really good for this weekend's race!"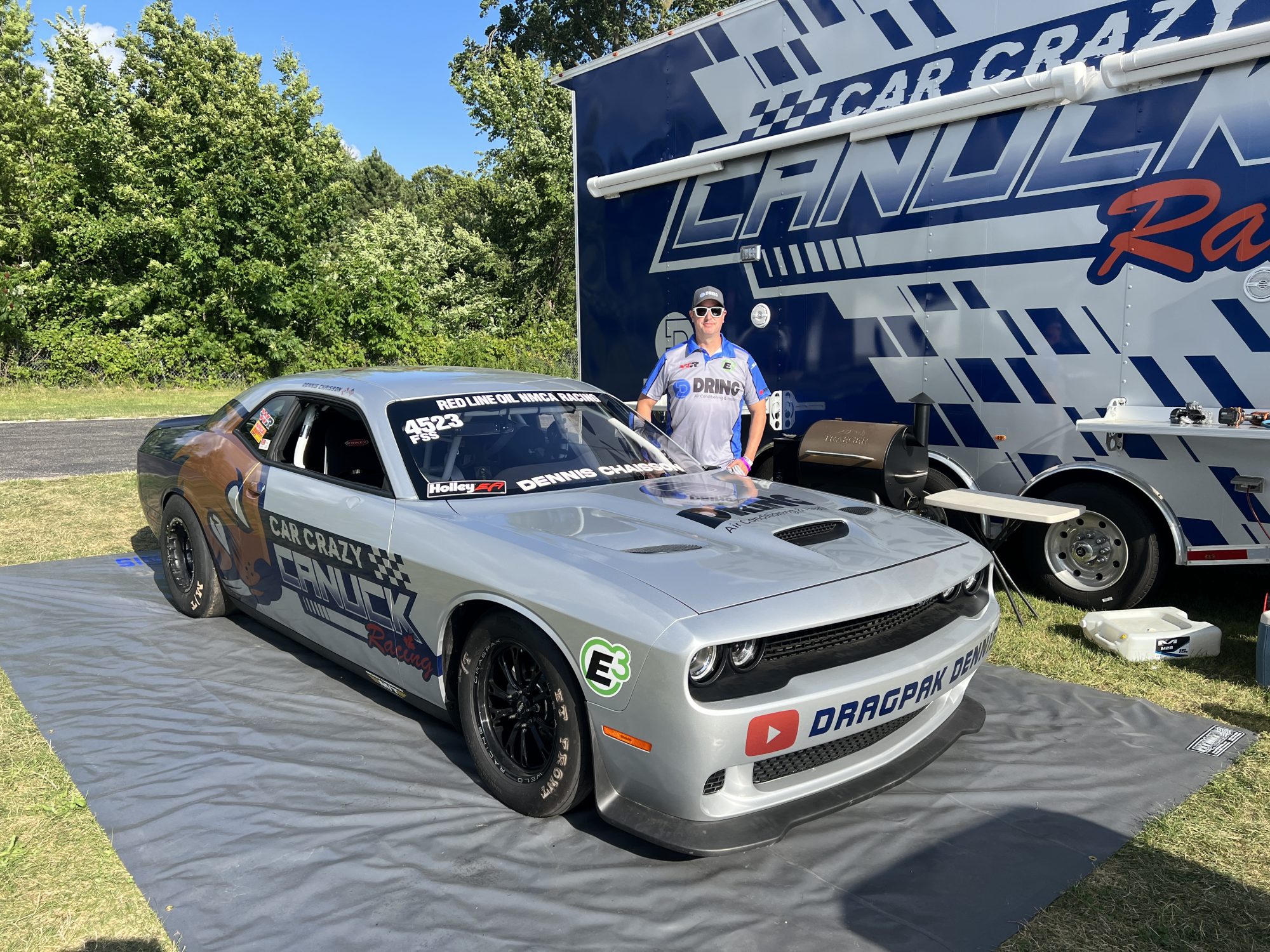 Since there's already heatwave rolling through the Midwest, might as well tickle your nose with the scent of burnt rubber and dazzle your eyes with the high-performance street machines and drag cars laying down some fast times. Check out the NMCA Power Festival at US 131 Motorsports Park this weekend and get the complete sensory overload!
Comments
Comments