Dodge Direct Connection Grudge Match Preview
3 days ago Racing
On August 13, scores of drag racers will line up to compete on Woodward Avenue during the seventh edition of Roadkill Nights Powered by Dodge, and among those racers are nine well-known internet personalities who will go head-to-head in the Direct Connection Grudge Match. This is relatively similar to the celebrity shootout at Roadkill Nights 2021, but whereas the competitors last year were given a car to modify how they see fit – this year, they are all given an engine and a transmission to install in the Dodge product of their choice.
"The Grudge Match was a hit last year, so we're bringing it back to Roadkill Nights. But this time, we're giving competitors Direct Connection parts to use as building blocks in assembling their race cars," said Tim Kuniskis, Dodge Brand Chief Executive Officer – Stellantis. "It'll be fun to see if Alex can defend her crown against a mix of returning racers and new blood. Last year, everyone learned that getting traction is the key to street racing on Woodward Avenue. So this year, we're upping the ante. All competitors will be running a Direct Connection crate engine that they can modify however they want, but they will all have the added challenge of competing with a Direct Connection six-speed manual transmission."
Launching a Dodge Challenger SRT® Hellcat with 717 horsepower and the manual transmission can be a tough task, especially on a slick surface. The Redeye crate engine offers 807 horsepower and 717 lb-ft of torque, but the teams are allowed to modify the engine using Direct Connection parts and components from aftermarket suppliers. This means that they will all have access to the Redeye Stage 2 kit, yielding 885 horsepower without any other modifications, so we suspect that every car in the field will have at least that much power. However, with aftermarket upgrades, all of these cars could be making north of 1,000 horsepower, but it doesn't matter how much power you make if you can't get traction. With the addition of the manual transmission rule, this celebrity shootout becomes far more of a driver's battle than a race between the quickest cars.
Today, we bring you a look at what each competitor is bringing to Roadkill Nights 2022 for the Dodge Direct Connection Grudge Match.
Returning Competitors
First up, we have the racers who are returning from last year's celebrity shootout, including 2021 winner, Alex Taylor. Joining Taylor from last year's crowd are Freddy Hernandez from the Tavarish YouTube channel; the legendary Westen Champlin; and the trio of Mickey Andrade, Rickie Fernandez and Quinn Clark from the throtl YouTube channel.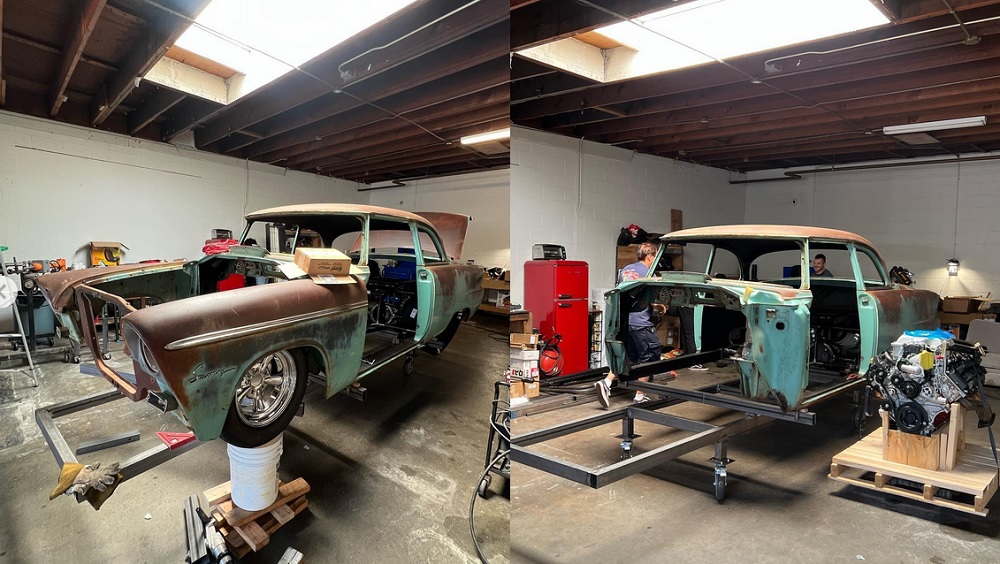 Last year, Alex Taylor won in a Dodge Challenger that had been basically converted into a promod car, but this year, she is going a different route, with her shop building a 1955 Plymouth Savoy with Redeye power.

Tavarish raced a bright orange Dodge Charger in 2021, but this year, he is bringing a modern Charger that has been converted into a two-door pickup.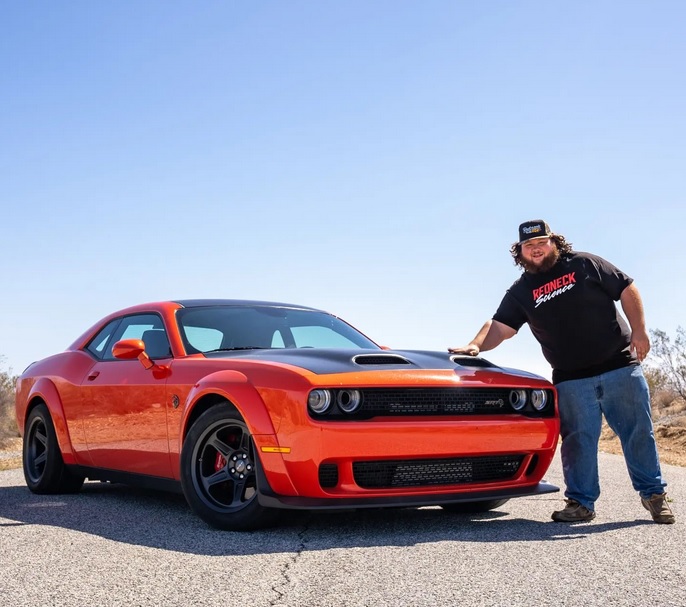 Westen Champlin showed up to Roadkill 2021 in a Dodge Charger with a fighter jet livery and a twin turbocharged HEMI® engine. He has been fairly quiet about what he will race this year, with many people expecting the same car from last year, but we have learned that he will be competing in a modern Dodge Challenger next weekend. We don't have any pictures of his Challenger yet, but we are sure that it will be eye-catching and crazy fast. He did recently post a picture of himself with the Super Stock shown below, but he said that Dodge let him borrow it for his Redneck Science program – so we suspect that this isn't a donor car.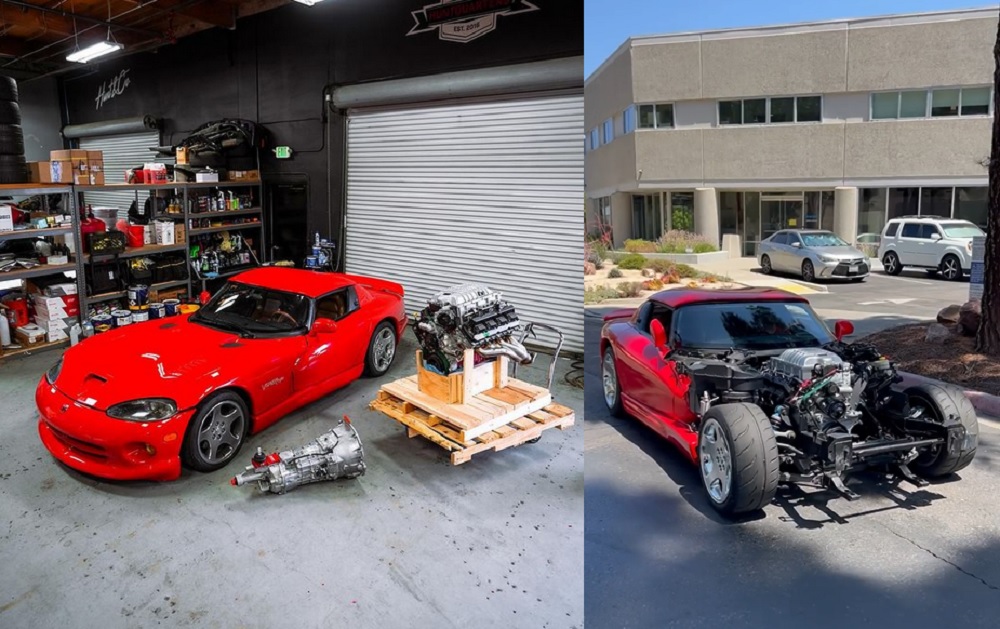 The throtl team had a bright yellow Dodge Challenger last year. This year, Andrade, Fernandez and Clark have opted for an early Dodge Viper, which is sure to be a popular attraction and a wicked racecar with a modified Redeye HEMI engine.
New Competitors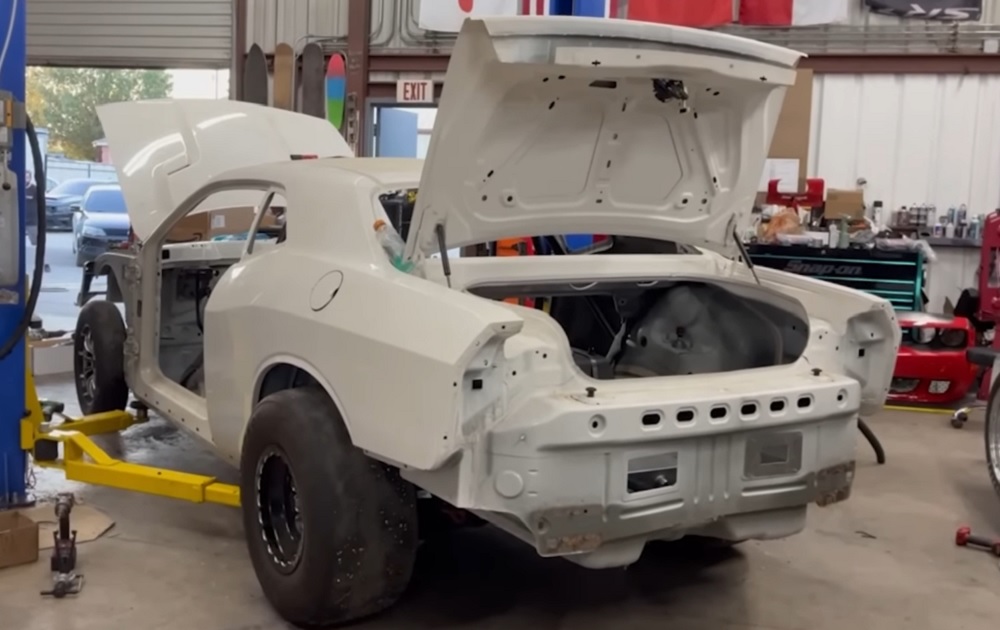 Topping the list of new racers in the Dodge Direct Connection Grudge Match is Herman Young – better known in the modern Mopar® community as Demonology. Young is easily one of the best-known SRT Demon racers on YouTube and he has the most experience with the engine platform, so he should have a leg up on the competition. However, Young usually races an SRT Demon with a built automatic transmission, so the switch to the manual could be tricky. Young is bringing a modern Dodge Challenger that is being built in cooperation with Power Broker dealership Nyle Maxwell SuperCenter in Texas.

Tony Arme is known as Corruptt Builds on YouTube and his specialty is transforming battered old cars to show-quality hot rods. He is building a 1971 Dodge Challenger R/T with Redeye power. SRT Hellcat swaps are very popular for classic Dodge muscle car owners, so Arme will be representing the many SRT Hellcat-powered restomods out there.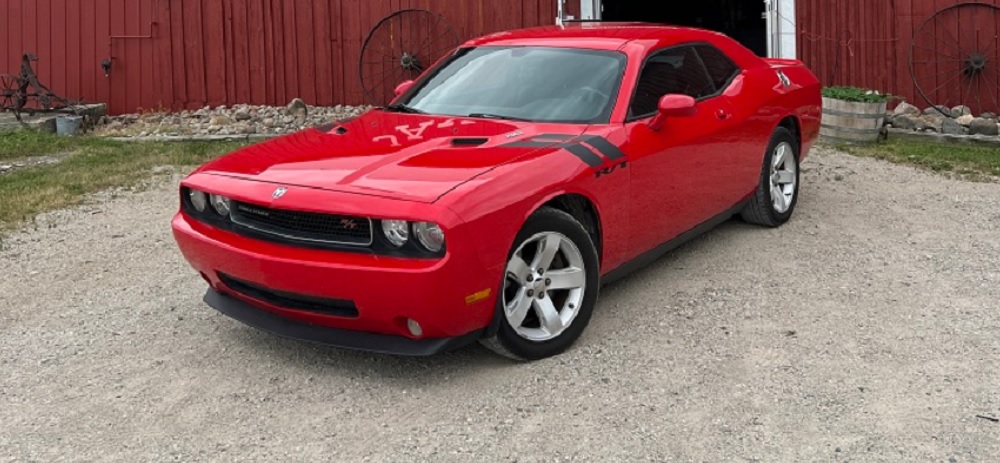 Christina Roki is an engineering student and car builder whose YouTube channel focuses on affordable build projects. For Roadkill Nights, she is transforming a modern Challenger R/T into a Redeye-powered beast.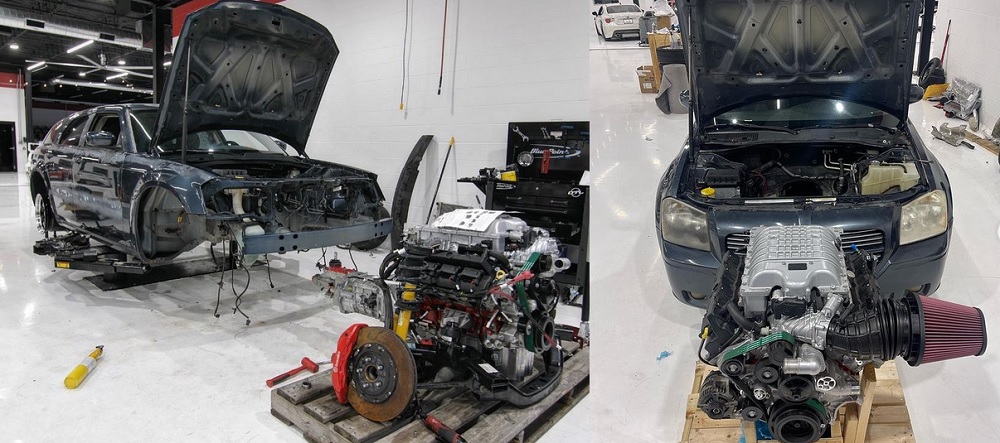 David Patterson is known online as ThatDudeInBlue and in his 10 years of covering the auto industry online, he has offered car reviews, project builds, documentaries and more. He is installing the Redeye crate engine and the manual transmission in a Dodge Magnum wagon. The Magnum has a huge cult following, so that group will be excited to see Patterson's Redeye-powered wagon in action.

Finally, Collete Davis has raced monster trucks, open wheel, rallycross and drift, but at Roadkill Nights 2022, she will be driving a 1960s Dodge Lancer with a Redeye crate engine. This style Lancer was only offered for 1961 and 1962, so it is a rarity even at the largest Mopar events, so those old-school Dodge enthusiasts who like unusual vehicles will likely enjoy Davis' Roadkill racecar.
Again, these nine racers will go head-to-head during the 2022 Roadkill Nights Dodge Direct Connection Grudge Match on August 13 at M1 Concourse in Pontiac, Michigan. The racing will take place on Woodward Avenue in front of M1 Concourse in Pontiac, MI with a scheduled start time (for the grudge races) of 4:45 p.m., but the event itself opens at 10 a.m. and racing begins at 11 a.m.
Author: Patrick Rall
Comments
Comments