Roadkill Repeat
5 months ago Gallery Racing
The infamous Woodward Avenue is back to being what it was intended for, a major artery pumping traffic to and from downtown Detroit to its northern suburbs that go through Pontiac. The grandstands along the M1 Concourse are gone, folding chairs neatly stacked and packed away, tents brought down quicker than they were put up, and all the eye candy that included Challenger and Charger muscle cars, along 800 horsepower HEMI® V8 crate engines that lined the Direct Connection alley, are now loaded up and placed safely away for another time. The 2022 Roadkill Nights is soon to be distant history but the residue of burnt rubber embedded in Woodward's concrete and asphalt will be reminders to the thousands of high-octane craving gearheads that came out and celebrated all things that make the Dodge brand the king of the streets!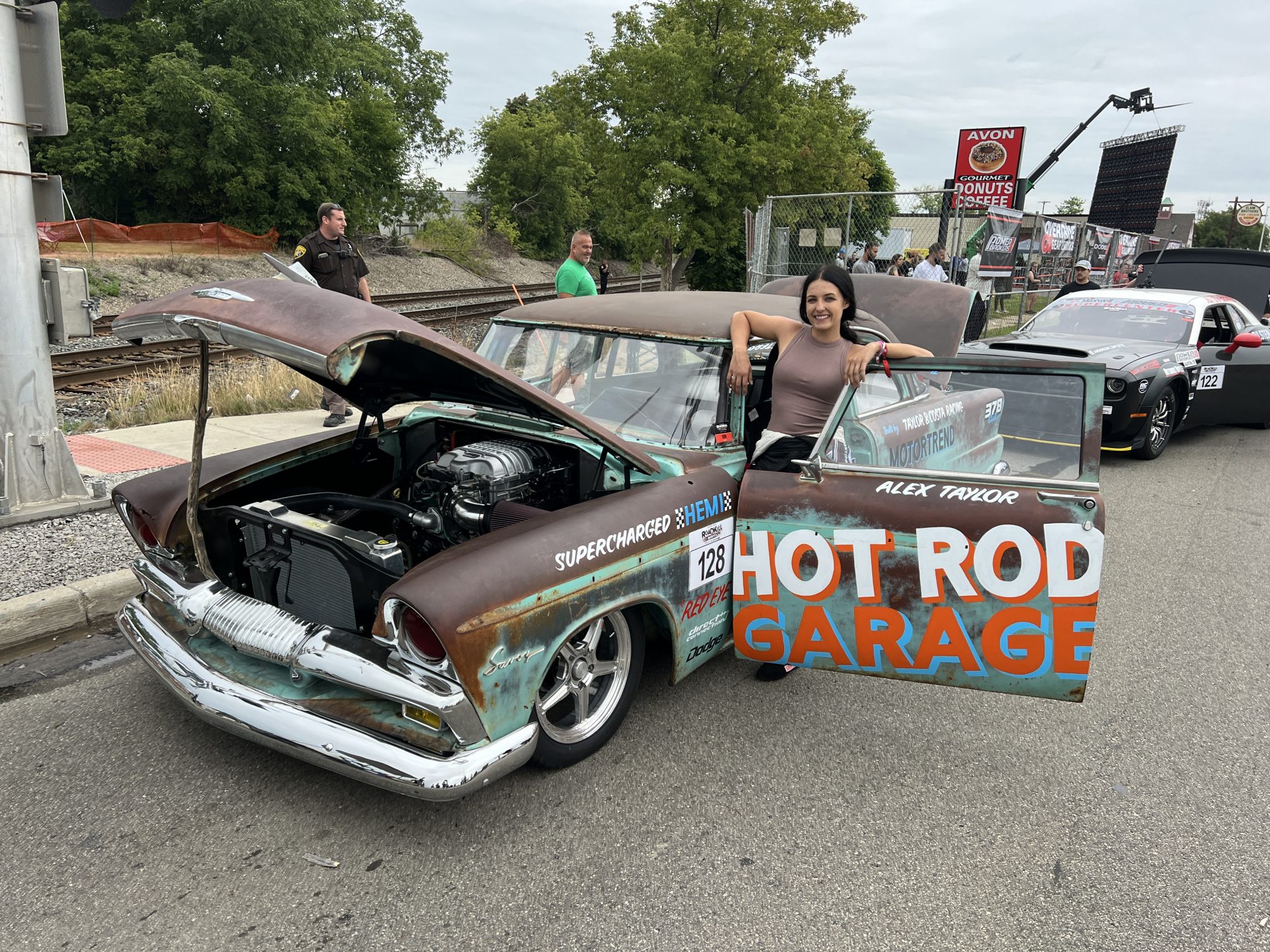 Alex Taylor has again protected her title and become a two-time Dodge Direct Connection Grudge Match champion by defeating Westen Champlin in the final round. "There was definitely a target on my back and heavy pressure," said Alex, who came into the Dodge Direct Connection Grudge Race knowing a mix of eight returning and rookie competitors were aiming to snatch away her crown. "For me, this is something that I take and hold near and dear to my heart, drag racing and coming out to this event specifically. Coming into it, we busted our butts, and it was the most grueling month, but to come back and actually hold the title again, it's indescribable and a weight has been lifted off my shoulders." For Alex, she will savor this win as it was a family and team effort to win two-years in a row at Roadkill Nights. "This endeavor was really important to me as it was the first project, I got to put my name on coming out of the Hot Rod Garage, the TV show I co-host on the MotorTrend Network," note Alex. "So, we had a new team, a great team, and to have my dad and friends out there it was awesome. I wanted them to feel what I feel about racing and there was nothing better than to secure the win with a car that we all built, and everyone had a hand in. It really translated that feeling over to them as well and to me, that's super important."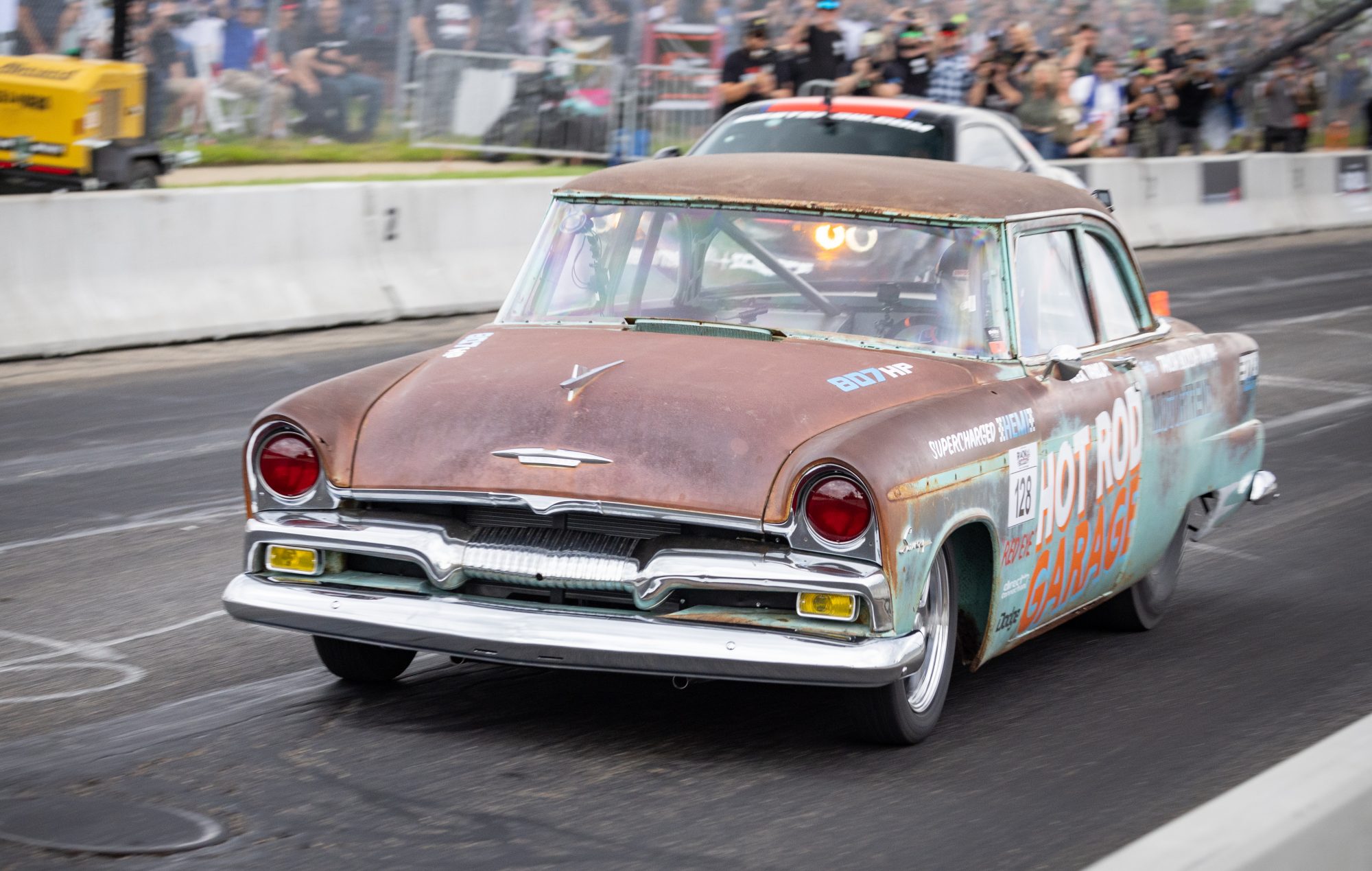 This was the first time Alex raced a car with a manual transmission and it did present some challenges. The fact she was in a high-horsepower machine and on the street and not a drag strip meant launching her 1955 Plymouth Savoy would take some finessing with the clutch and engine speed when the starters arms dropped, and it was game on. "This was my first time racing a manual transmission car and at first, it was a little intimidating and I worried about it all day because I still have that muscle memory that needs practice and I'm also weak. Getting the car set-up so I could make those shifts repetitively and consistent was something me and the team had to work through in a short time frame." Luckily, Alex's father, Dennis Taylor, is quite the car builder, tuner and ace wrench that knew exactly how to set the Plymouth up so it would run fast on the greasy street surface of Woodward Avenue.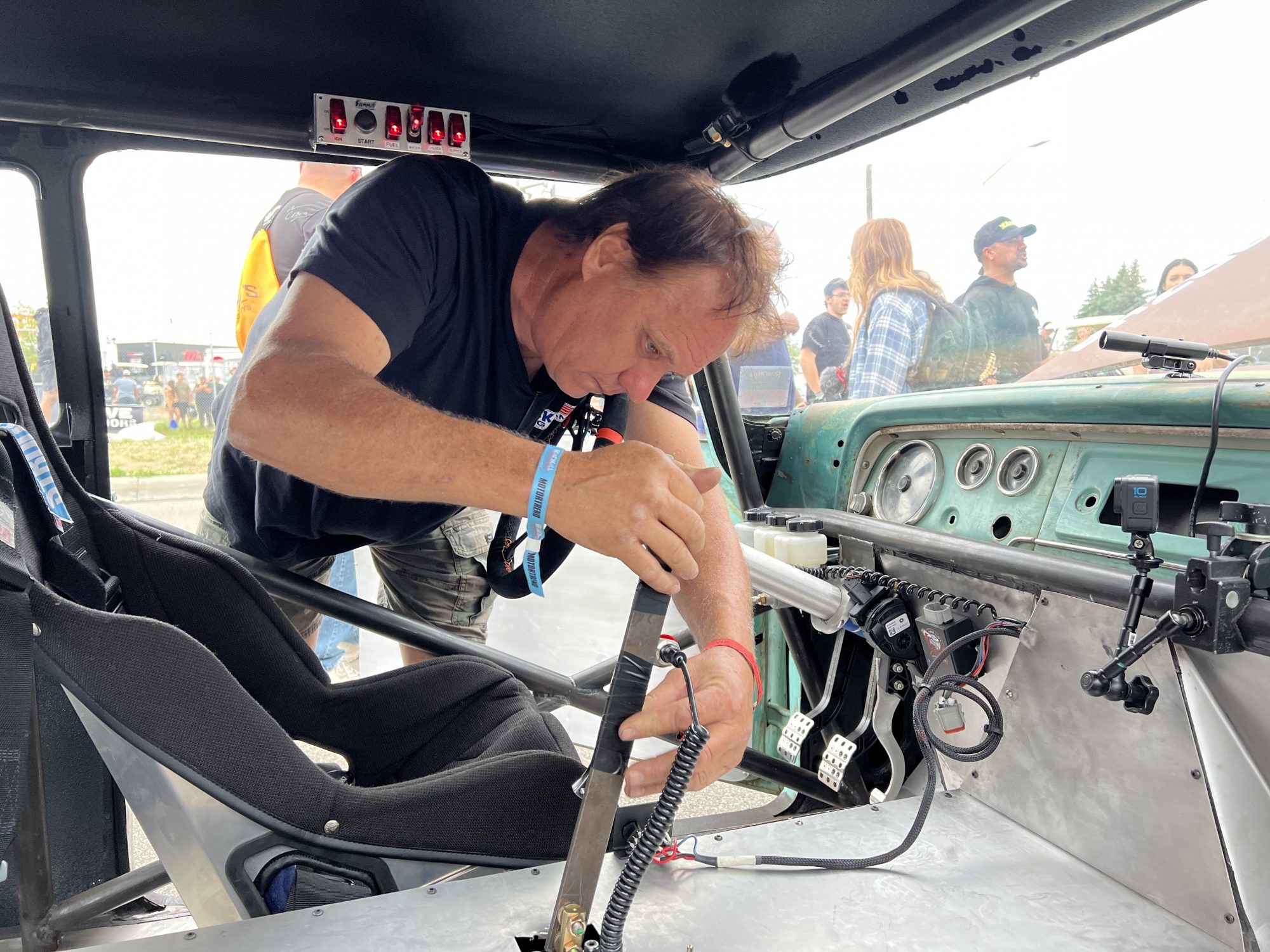 "This new car is a learning process, and it was assembled in less than 27 days, but the suspension is working awesome, it's just the shifting we had to figure out for the race," explained Dennis. "There's a lot of science in the clutch and the fact I'm not a 'stick shift' guy meant we had to determine what the engine, chassis, and tire combination wanted. I basically added and subtracted stuff played with the gear ratios that I thought would be best for the conditions out here. We all collaborated included Alex, me, and our friends who are stick shift racers. We came up with the numbers that made it all work.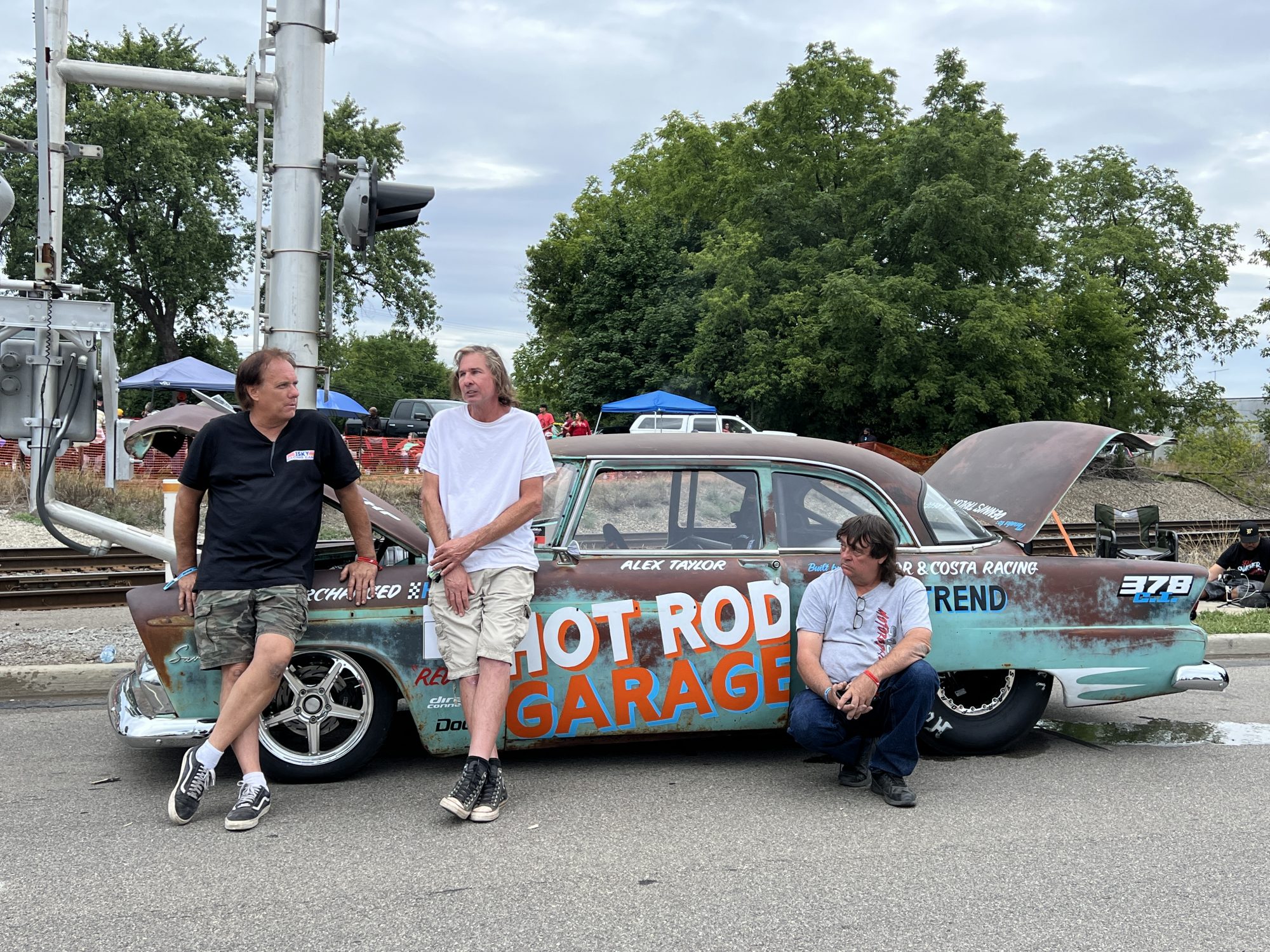 With the final round set of the Dodge Direct Connection Grudge Match, it was Taylor's patinaed '55 Plymouth Savoy going against Champlin's Challenger Widebody. When the smoke and haze lifted, Alex Taylor was again victorious, but Westin Champlin should be very proud of making it to the finals. He outdrove and out horse-powered some tough competitors.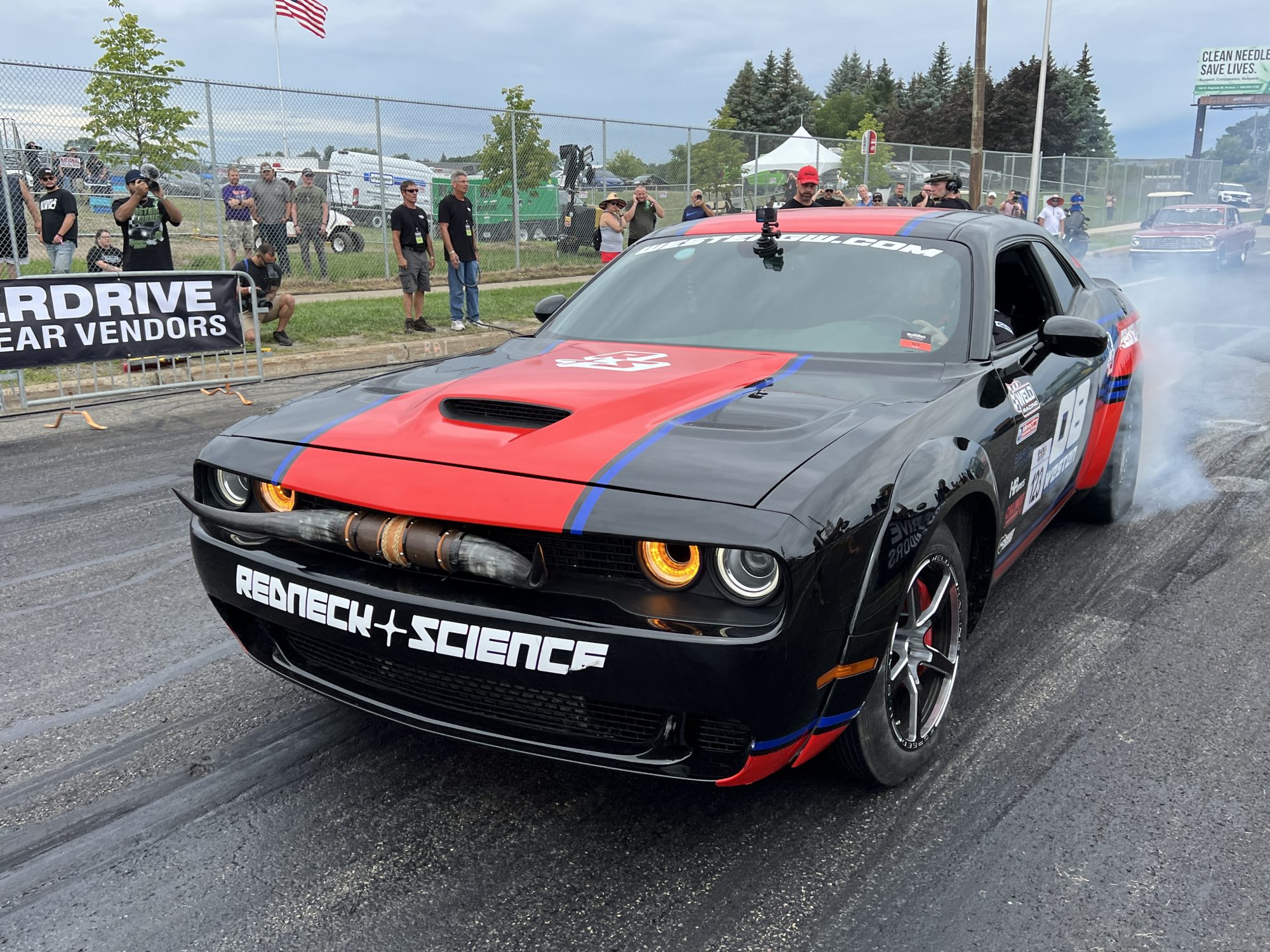 "It was a very long 17 days to build our Challenger and get it here. It was very rewarding that we had to push our car into the press conference as we had no transmission in it at the time, but then we worked our butts off, got it ready for competition, and ended up getting a trophy at the end of the day for making it to the finals as we runnered-up against Alex (Taylor). I feel really good about that," smiled Westin. "The Viper gave us a good run in the earlier eliminations as I only beat him by a fender, but there was a lot of really good drivers and fast cars at this event. The only thing we had going for us was our Challenger Widebody was really consistent and my driving was good."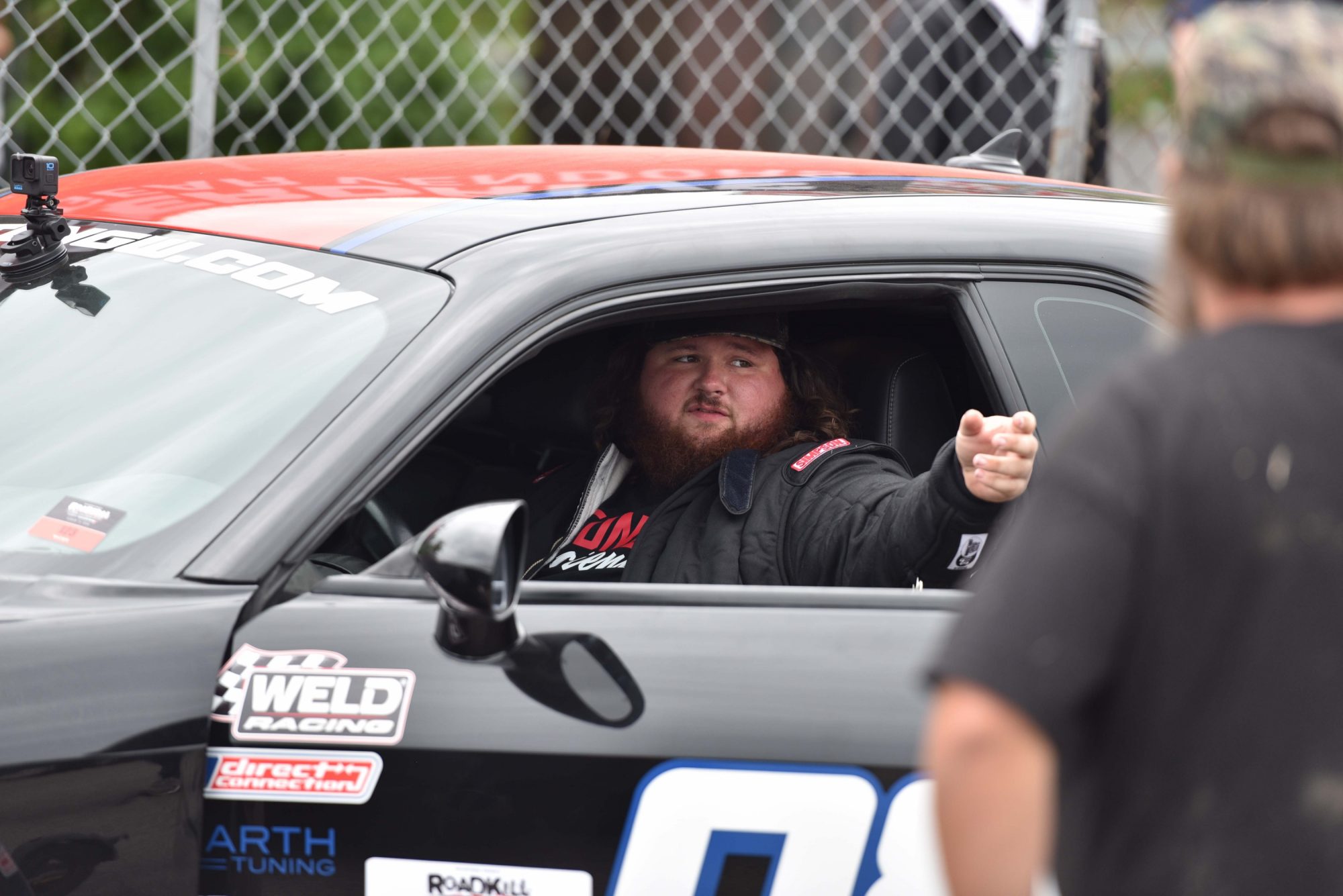 So, hats off to all the Dodge Direct Connection Grudge Match competitors at this year's Roadkill Nights. You're fierce warriors in your Hellcat Redeye HEMI powered machines and made us all proud!
Comments
Comments