Mark "The Cowboy" Pawuk Ready to Hop on His Trusty Steed
4 months ago Gallery Racing
Many motorsports journalists refer to this time of year as the "silly season": that period when drivers and teams reshuffle like a deck of playing cards at some Las Vegas Casino table. Seasoned drag racer Mark Pawuk is ready to attack the 2023 NHRA and NMCA season with a new mount that's actually an old friend: his 2015 Dodge Challenger Drag Pak. The 2021 Challenger Drag Pak that Pawuk rode to victory circle at the NMCA opener at Bradenton last year, in which he smashed the NHRA Factory Stock Showdown record at the 2022 Gatornationals, is part of the Don Schumacher Racing (DSR) stable. Therefore, Pawuk got his 2015 Drag Pak out of mothballs to do battle once again. This is a special car to Pawuk, as it was this machine that brought the former Pro Stock champ out of retirement just a few years ago and revitalized his passion for a sport he's loved his whole life. While running very successfully out of the Don Schumacher Racing camp for the last 36 months, Pawuk will strike out on his own for 2023 with a new racing agenda that includes a fresh engine program and updating his older Drag Pak to the current NHRA specs.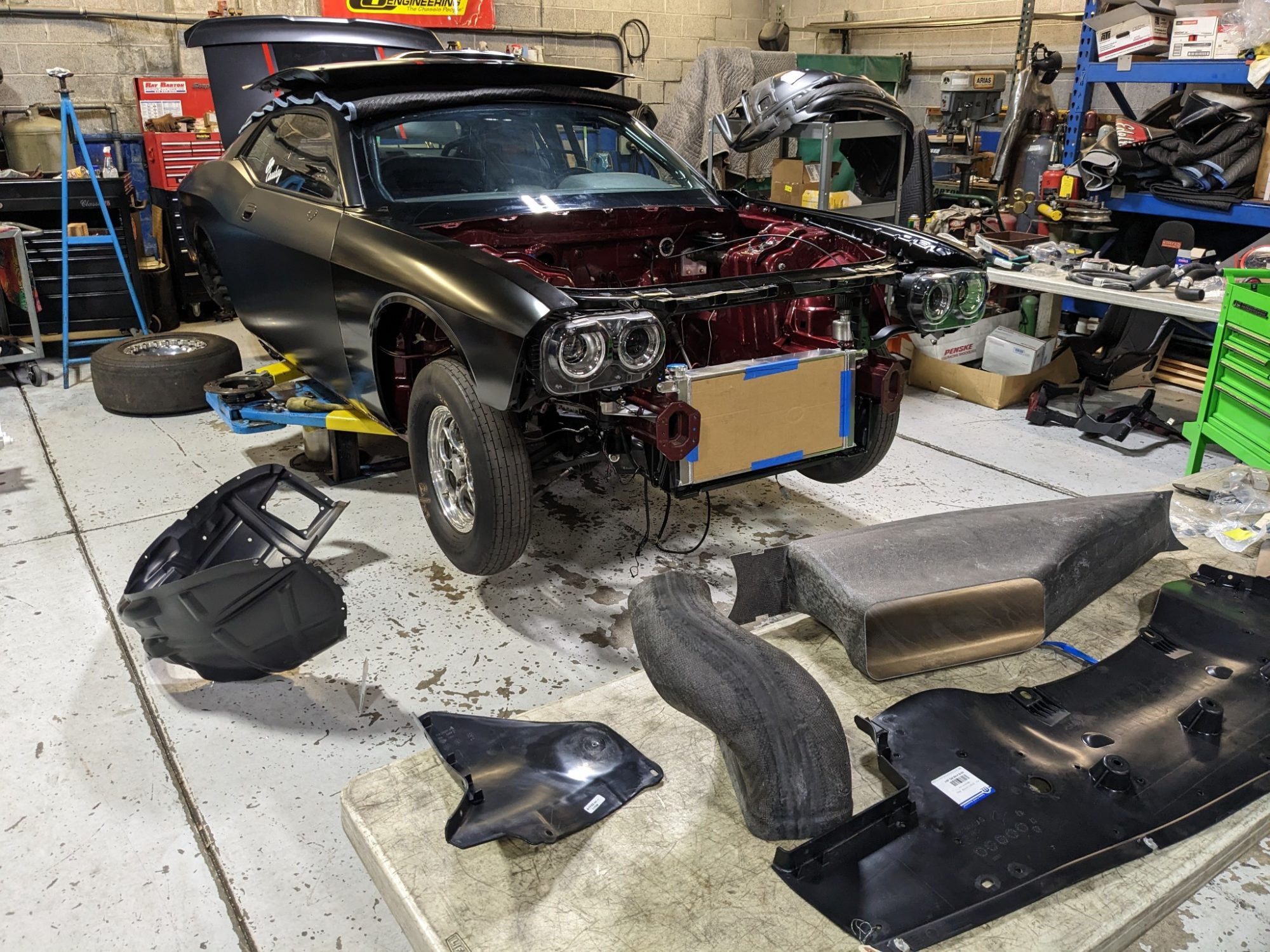 "We are converting the front end, air intake, radiator intercooler tank and other key components to update the car to a 2021 Drag Pak. All the parts were purchased as a kit from Direct Connection. A decision was made to switch engine builders to Ray Barton Racing Engines. BES did a nice job for us in the past, we just felt that Ray Barton might have more experience in building Factory Stock Showdown (FSS) engines. AJ Berge will continue as my crew chief and will work closely with David Barton," said Pawuk. "Other than updating the seat belts and window net, and getting the chassis recertified, the car should conform with all current rules. To my knowledge, there haven't been many changes except engine components such as blowers and blower pulleys."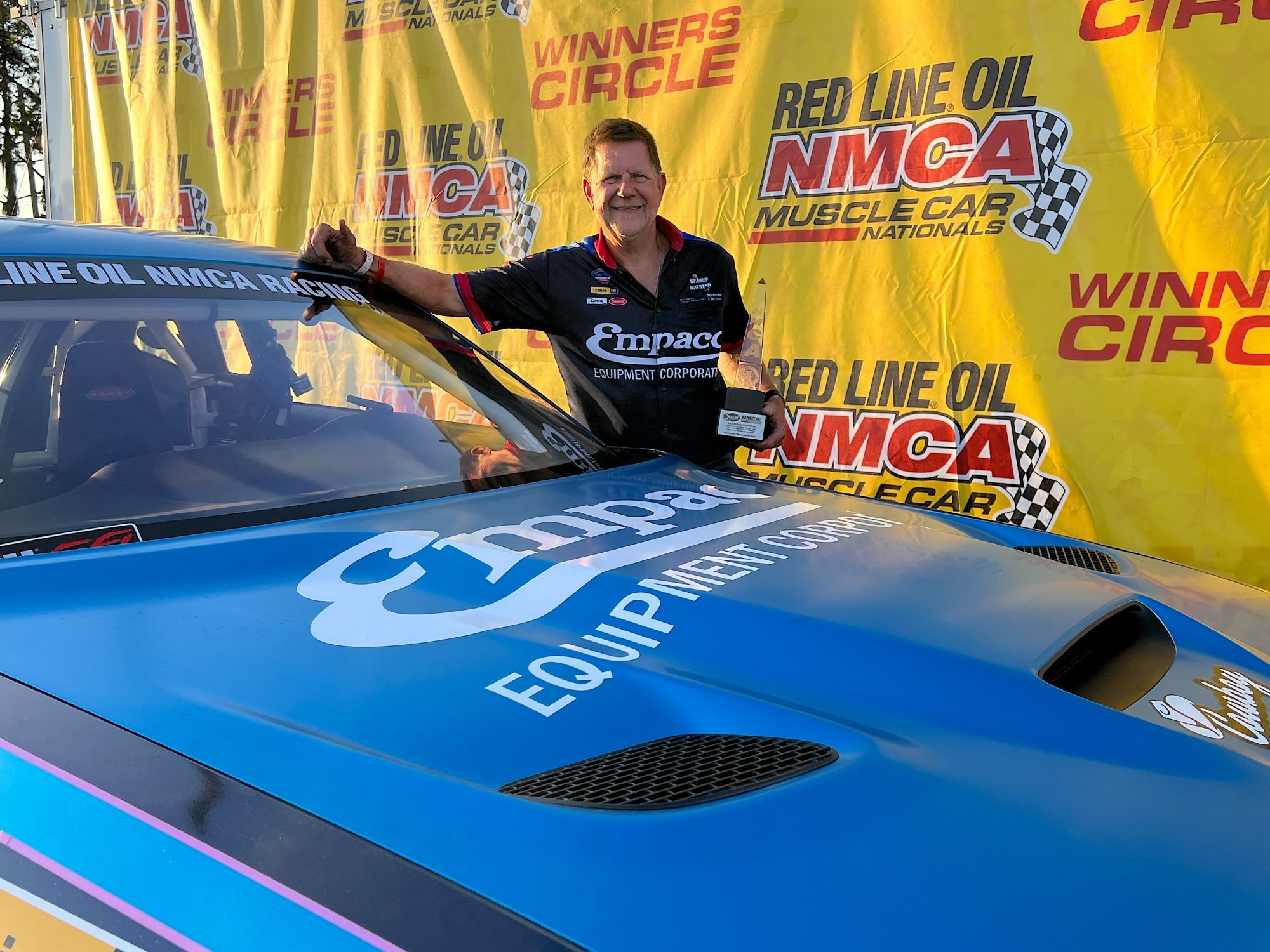 In virtually any type of racing, each new year brings fresh technology, innovations and increased competition. Pawuk knows this all too well, being a seasoned veteran who survived the NHRA Pro Stock wars over two decades ago, he knows what'll be in store for him in 2023. "The competition has gotten much tougher. It reminds me of my Pro Stock days. The drivers have all gotten better and the cars are within hundredths of a second of each other. It comes down to reaction times and shifting on time. One of the biggest challenges is overpowering the race track, the nine-inch slicks make it very tricky to get these beasts down the drag strip," noted Pawuk.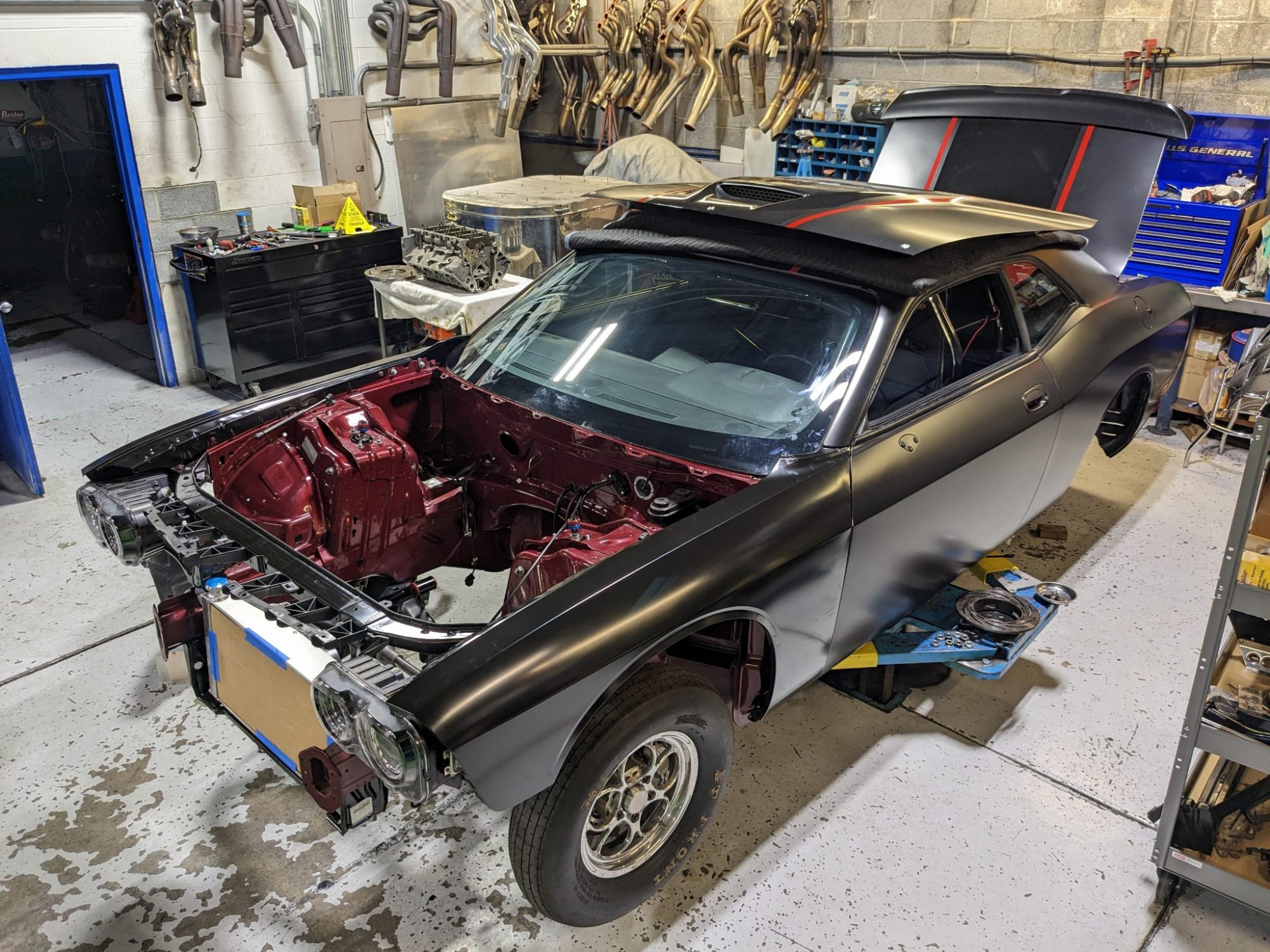 Pawuk also knows that having good people on your team makes a huge difference. He'll once again surround himself with the best folks in the business, and that includes family. Both of Mark Pawuk's children have grown up in the sport of drag racing and will once again be working with their dad as he sets out on the road to duke it out with COPO Camaros and Cobra Jet Mustangs on drag strips across America. "My family have been the driving force to me returning to the sport after a 13-year hiatus. My daughter Kassandra works in social media, handles several professional teams in Top Fuel, Funny Car, Pro Stock and Pro Stock Motorcycle, along with my social media. Don Schumacher gave Kassandra the opportunity to grow within the sport to where she is today. My son Kyle has had cars in his blood since he was a little boy. Always would get up early with me to go the races. He has a full-time job in construction but will be at the track on the weekends working on my Challenger Drag Pak. Their roles will be pretty much the same this year. Since starting my own team back up, Kyle has taken on more of the day-to-day responsibilities when he has time," said Pawuk.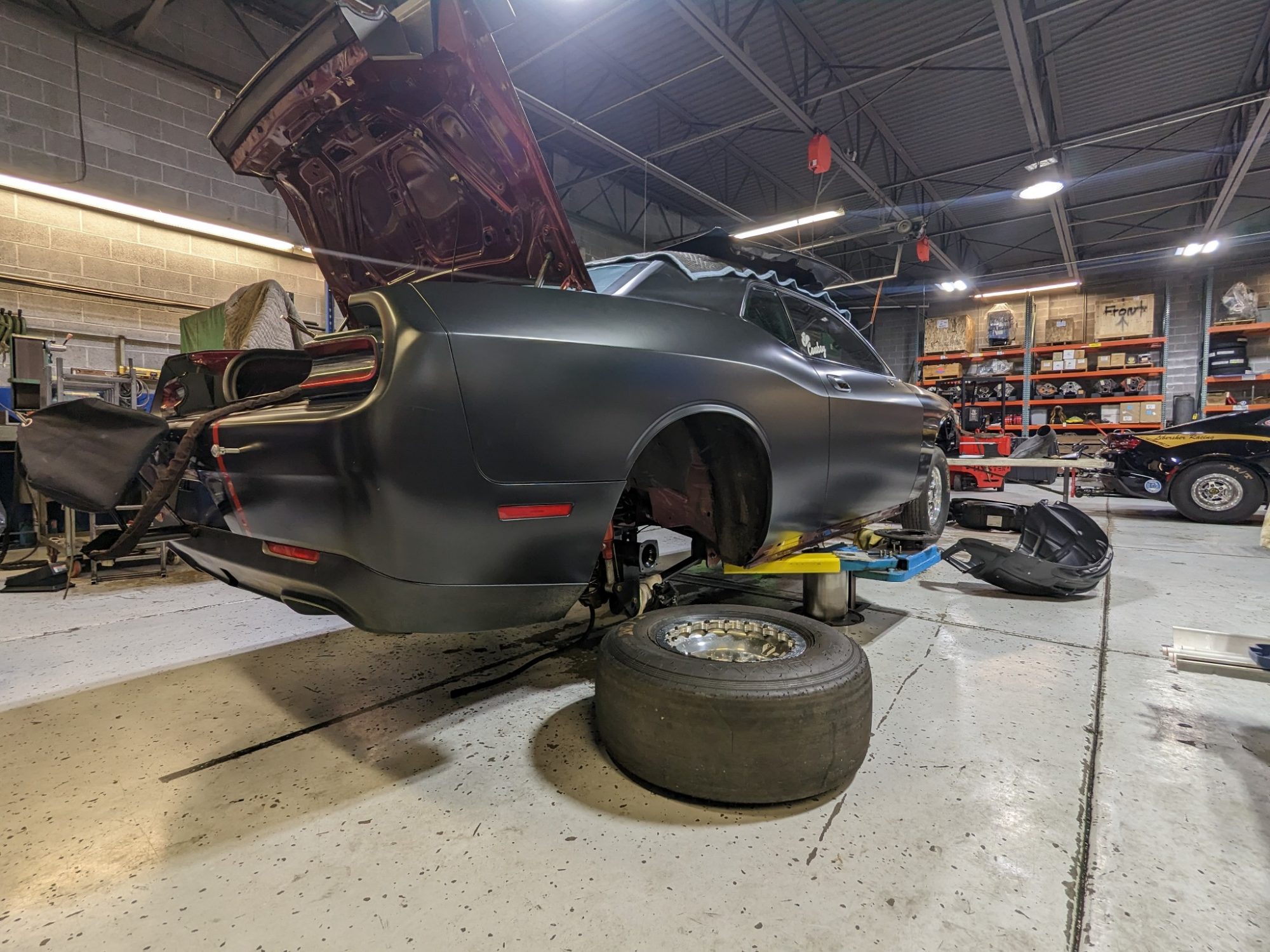 It's been a long trail for Pawuk, who started out bracket racing cars back in the 1970s at various drag strips in Ohio such as Dragway 42, Thompson Dragway and Norwalk. He was first introduced to racing while working in a transmission shop at the age of 16, which led him down the path he's been on most of his life. "I'll always remember the owners of the shop letting me race their 1968 440 Charger at the strip one weekend and I ended up winning the class and a trophy. That's what put the hook in me. My best success was my second car, a 1969 Plymouth Roadrunner that I bracket raced, and it ran in the high 10-second range. I then moved up to Pro Gas and ran a local circuit in a Plymouth Arrow that I built and had a lot of success in that. Then, I started racing Super Gas at NHRA National and divisional events when the eliminator was added," noted Pawuk.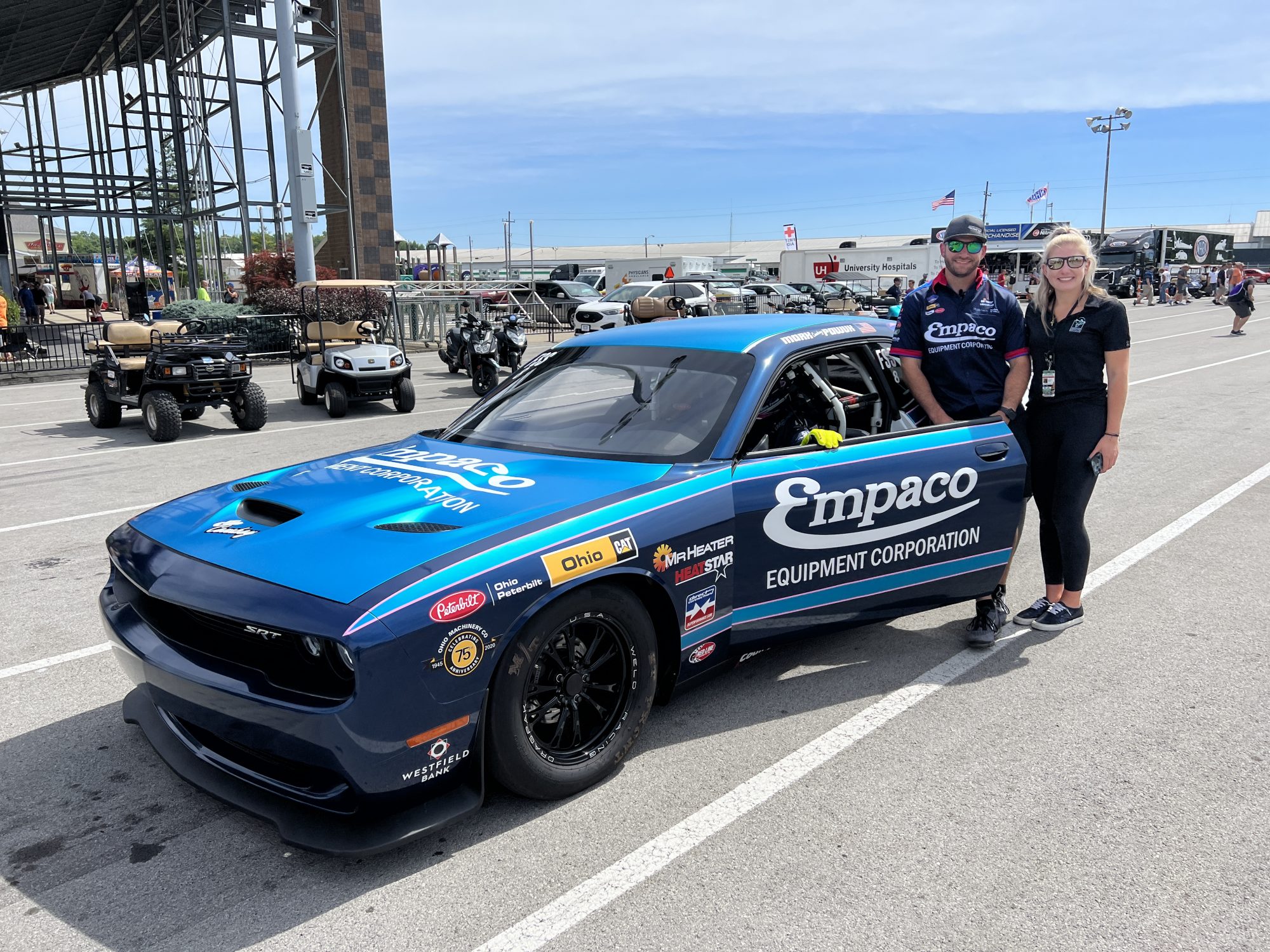 Looking forward, one has to look back. For Pawuk, he's always grateful for those who supported his desire to drag race. From his parents, kids and the employees of his construction company, he is always grateful. Even though Pawuk is branching out this year, he'll always be thankful to Don Schumacher for giving him the opportunity to return to the sport after thinking his time was over.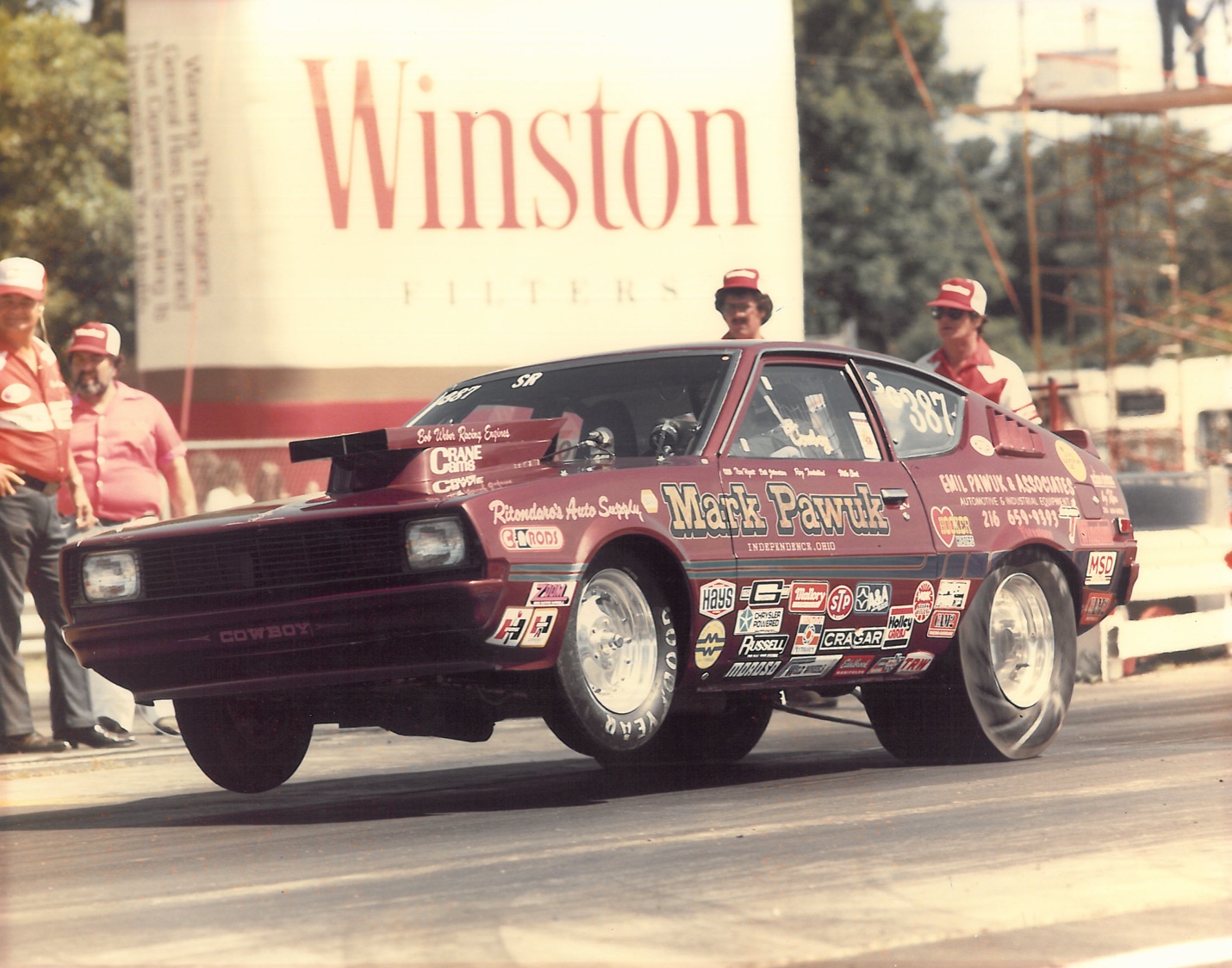 As the 2023 NHRA Factory Stock Showdown season is about to fire up next month at the Gatornationals, Mark Pawuk will once again be ready to blaze the strip. While drag racing is ever evolving, one can still take an "old" racecar and give it new life. For Mark "The Cowboy" Pawuk, he'll once again mount up on his trusted steed, now sporting a new saddle, harness and shoes, ride off like a modern-day gunslinger, and shoot it out with the bad guys wearing bowties and blue ovals!
Here's a gallery of Pawuk's Challenger Drag Paks doing what they do best, and more pics of his 2015 ride being transformed into a strip-blazing supercharged HEMI® engine-powered 2021 machine!
Comments
Comments