Dodge//Mopar® Sportsman Racers Kick Off NHRA Season
9 months ago Gallery Racing
The 2023 NHRA season has officially started, as the nitro-guzzling Top Fuel Dragsters and Funny Cars assaulted Gainesville Raceway during the Gatornationals. With the National Hot Rod Association changing things up, the legions of Pro and Sportsman racers conducted their quarter-mile warfare in warm sunny Florida and not at the traditional southern California kick-off point, the Winternationals. Located at the L.A. County Fairgrounds with the snowcapped San Gabriel mountains shouldering the vast facility, the Winternationals is steeped in racing history. But things change and with the revised schedule, it made sense to reduce the miles and logistics involved crisscrossing the country. Therefore, NHRA decided to hold their season opener in the sunshine state. The change didn't dissuade the many Dodge//Mopar® Sportsman racers; there were a wide variety of old and new school machines pounding the pavement at the historic Gainesville Raceway.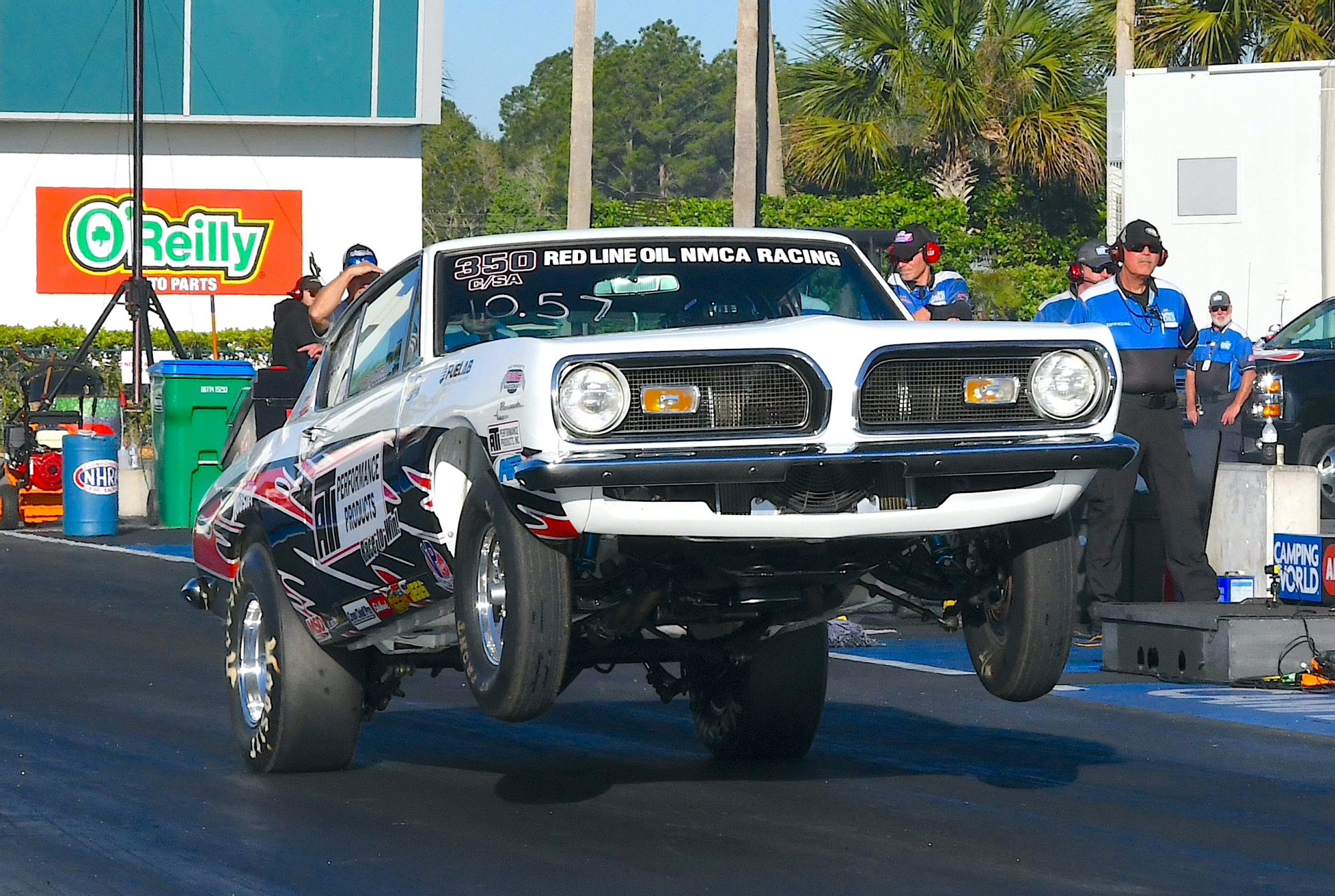 Longtime Mopar racer and veteran of many Gatornational races, Indiana native Doug Duell made the long trek south with some fast Mopar vehicles tied down in his trailer. He, like many other racers, came to Gainesville Raceway to run for class honors at the "Baby Gators" which is held the weekend before the national event. Duell is a hardcore Mopar guy and loves the cars that he's campaigned for years. He's also a second-generation Stock and Super Stock competitor and was running two cars in two eliminator categories.
The cars Duell races might be both Chrysler products, but they're decades apart in their looks, powertrains, technology and how you drive them. It's nothing new for Duell, as he's run different cars at the same race during the same weekend. "I love racing two cars at any event. I think it keeps you sharp on the tree. Sometimes, events have too much downtime, so running two cars helps fill some of that time," noted Duell. While he had his hands and feet in the world of old school and new school racecars during the "Baby Gators" and the Gatornationals, Duell was slinging wrenches and tapping the keys on his laptop between rounds of eliminations.
Duell was racing his wheel-standing 440-powered 1969 Plymouth 'Cuda in Stock Eliminator and a 2015 Challenger Drag Pak in Super Stock. "I got my Drag Pak last year and I love it. I bought the car from Jeg Coughlin," smiled Duell. "It has a modern 392 HEMI® that NHRA rated at 430 horsepower, and it runs in the FFSS/E (Factory Super Stock) class. We named it the Bumblebee because it's yellow and can sting the competition! At the NHRA "Baby Gators" my Bumblebee Drag Pak won the FSS/E class and my Plymouth 'Cuda stocker runner-up in C/SA. There were eight C/SA entries at the Baby Gators, and my 'Cuda was the fastest car in the class, but in the final round, I broke the transmission and had to settle for second place." Unfortunately, during the Gatornationals, Duell lost in round three in both Stock and Super Stock but as he and many other racers know, there's always another race. "I'm heading to the NMCA season-opening event in Orlando. I will have my 1969 'Cuda running in Stock Eliminator and also my 1964 Plymouth 'DragnWagn' in Nostalgia Super Stock," commented Duell.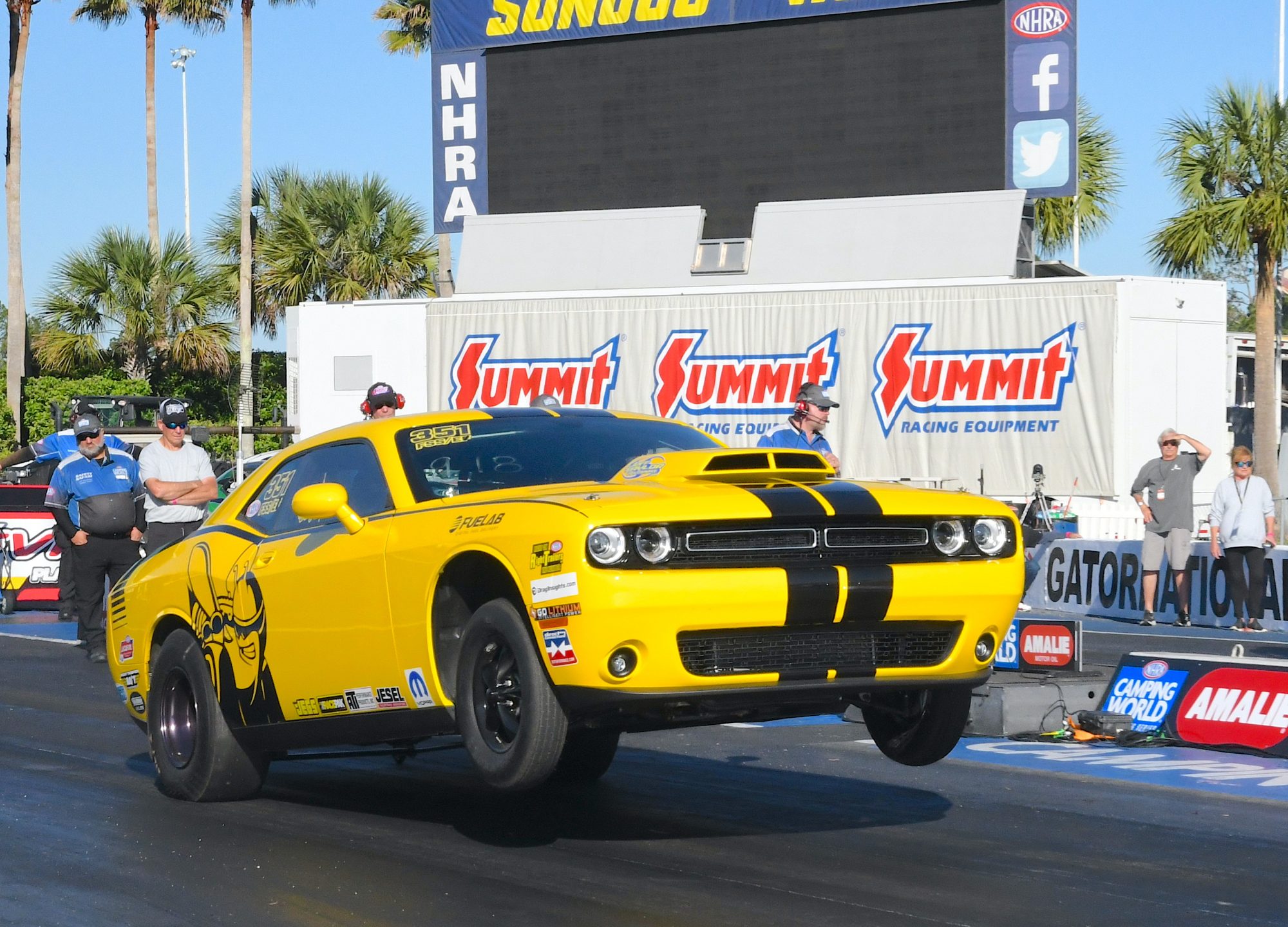 Another second-generation Mopar racer we spoke to at the Gatornationals was James Caro. He was racing a 2010 Drag Pak, but instead of a HEMI engine under the Challenger's scooped hood, it was motivated by a 5.9L Magnum V8 that places his combination into the FSS/K class. Caro has raced at the Gatornationals for more years than he can count and always in a Dodge or Plymouth Brand vehicle. He's been coming to this race for over five decades. "My first time at the Gatornationals was 1972, I was nine years old, and I just loved it. I went with my dad, and he knew all the Mopar Pro Stock and Super Stock racers and teams like Ronnie Sox and Buddy Martin, Herb McCandless, Dick Landy, Vaughn Currie and many others. I just loved how the cars looked and sounded and that's probably what put the hook in me at such an early age," grinned Caro.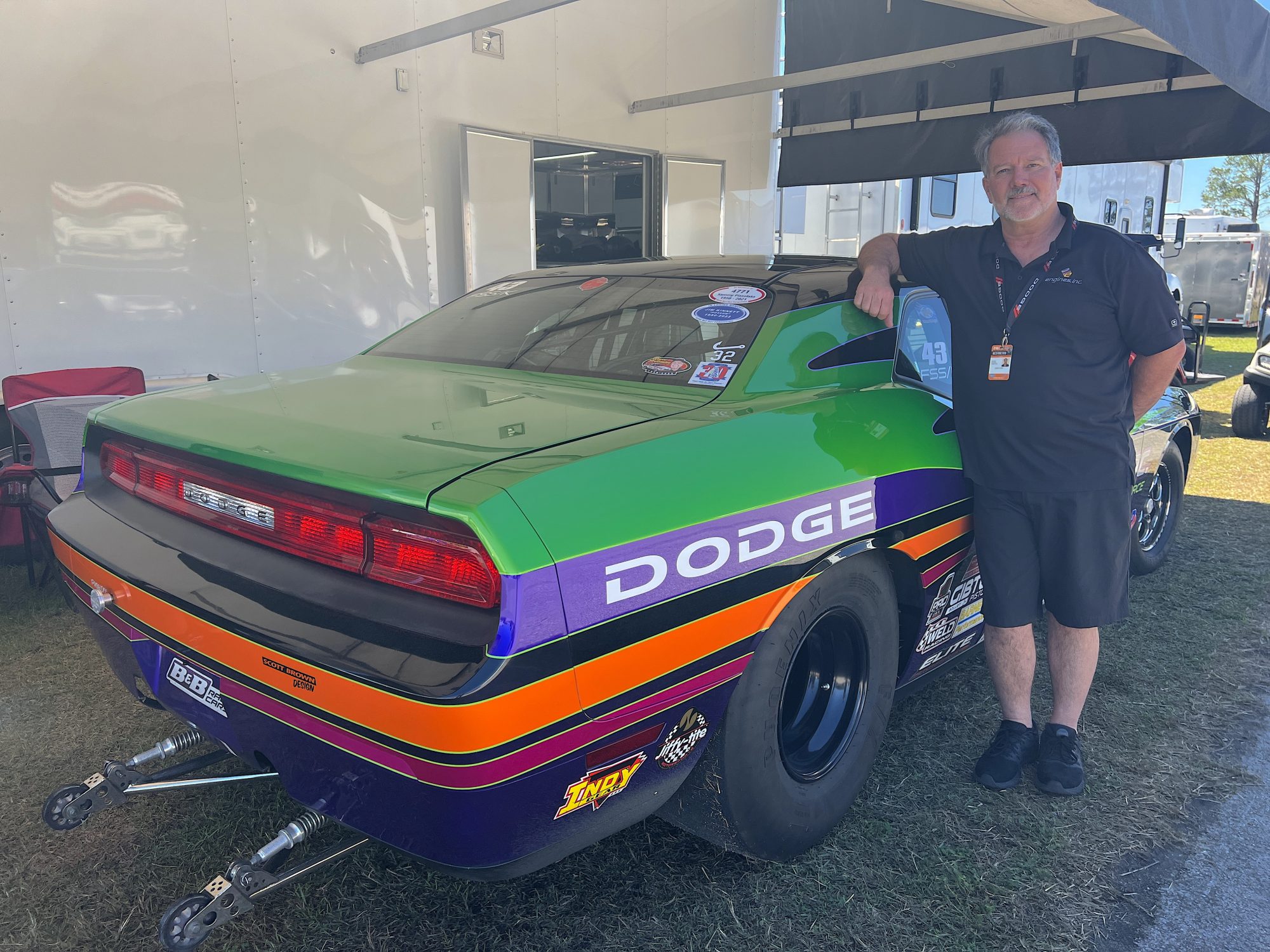 The first time Caro actually competed at this iconic race was 1982. He was driving a 1970 Dodge HEMI Challenger R/T convertible in a B/SA competition. Like his father who raced a 1965 A990 HEMI Coronet for many years, James has kept the family tradition going of racing fast Mopar vehicles and hopes to pass it on to his kids one day. Caro also knows you have good race days and not-so-good race days. "We raced at the 'Baby Gators' but didn't do that well there. The car ran great but I red lighted in round one. It was just one of those weekends," said a frustrated Caro. He fared much better at the Gatornationals, as he got the Drag Pak car dialed in and was ready to go some rounds. "We qualified well and got the car working really well. I made it to round three and just lost by a fraction of a second."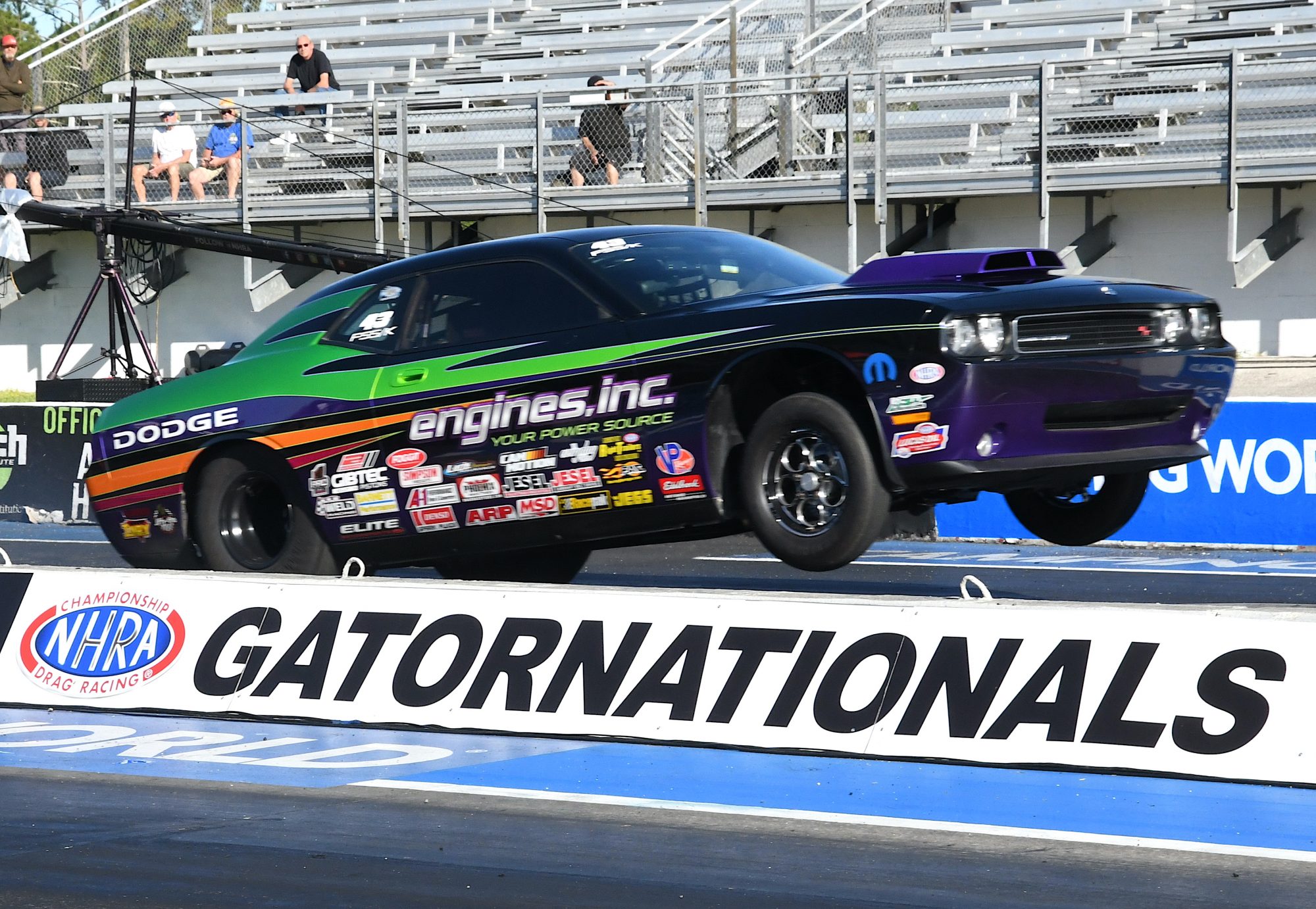 The 2023 NHRA Gatornationals are, as they say, "in the books." But many Sportsman racers are heading down the road to another drag race. Others will be back to their shops to unload, clean and service their equipment, and do some maintenance on their fast machines. After competing at two hard-fought back-to-back races, some might find time for some R&R and just hang out with their families. But until these diehard Mopar Sportsman competitors roll into another drag strip, here's some pics of them in action from the Gatornationals.
Comments
Comments