Great Time For Grassroots Racers at NMCA All-Star Nationals at Rockingham
7 months ago Gallery Racing
The freshly paved starting line is now matte black, tattooed from endless burnouts. The residue of burnt rubber from Mickey Thompson, Hoosier and Goodyear slicks being shredded without mercy stains the freshly painted retaining walls of Rockingham Dragway. The NMCA All-Star Nationals rolled into this iconic dragstrip and hundreds of racers, some seasoned veterans, some first-timers, all had fun. That's the way grassroots racing should be. Regardless of their skill level of getting a fast car down the quarter-mile, every driver who rolled up to the staging beams and stabbed the throttle at the first hint of green from the Christmas Tree had a great time.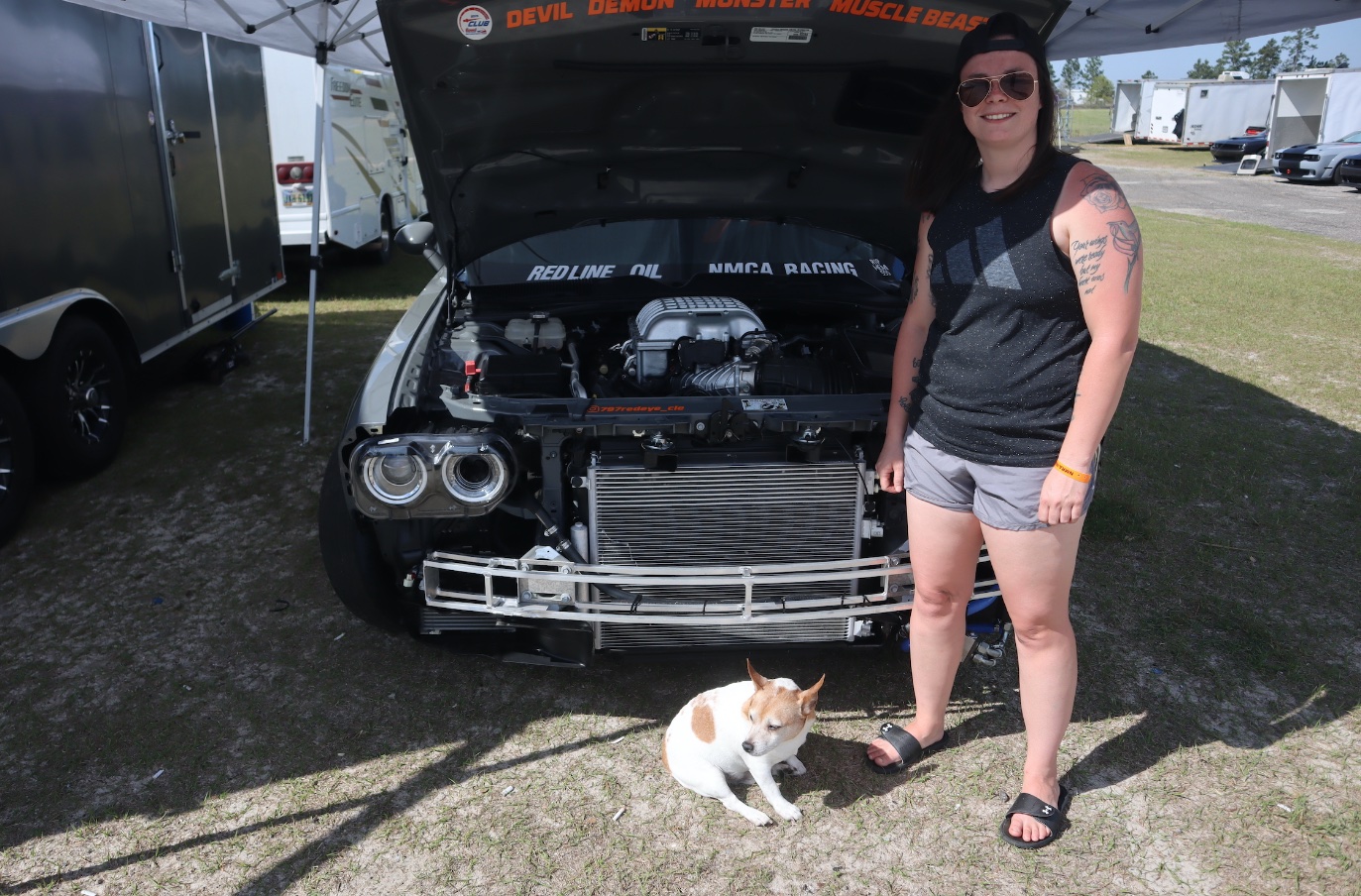 "Rockingham was a blast. The NMCA Dodge//Mopar® HEMI® Shootout witnessed some of the toughest competition I've seen yet with a great turnout of both familiar faces and lots of new racers joining the NMCA family for the first time. I personally brought out a stock engine 2017 Hellcat with a few bolt-on mods and turned out several low-9.0-second passes in competition locking in the 9.0 Class win and securing my spot in Sunday's HHP Racing Quick 8 Shootout. Sunday didn't go my way as I red-lit by 0.06 of a second in the Semifinals, but I'm still excited that I laid down my fastest pass of the weekend running an 8.99 that round in the heat of the day. In the end, we had a great time racing at the NMCA All-Star Nationals and all of the new track improvements made by the new owners of Rockingham Dragway this past offseason have really made this track a premier racing destination," commented Joshua Schwartz of High Horse Performance. Speaking of the HHP Racing Quick 8 Shootout, the eight quickest Dodge//Mopar HEMI Shootout finishers were invited back on Sunday to run in this exclusive eliminator. In the final, Mike England staged his 2016 Dodge Charger SRT® Hellcat against HEMI Shootout winner Jon Sipple's 2016 Challenger SRT Hellcat and both men took off on a hunt for victory, but the win light beamed in England's lane to earn him $800 in cash, a custom NMCA Victor award and big bragging rights.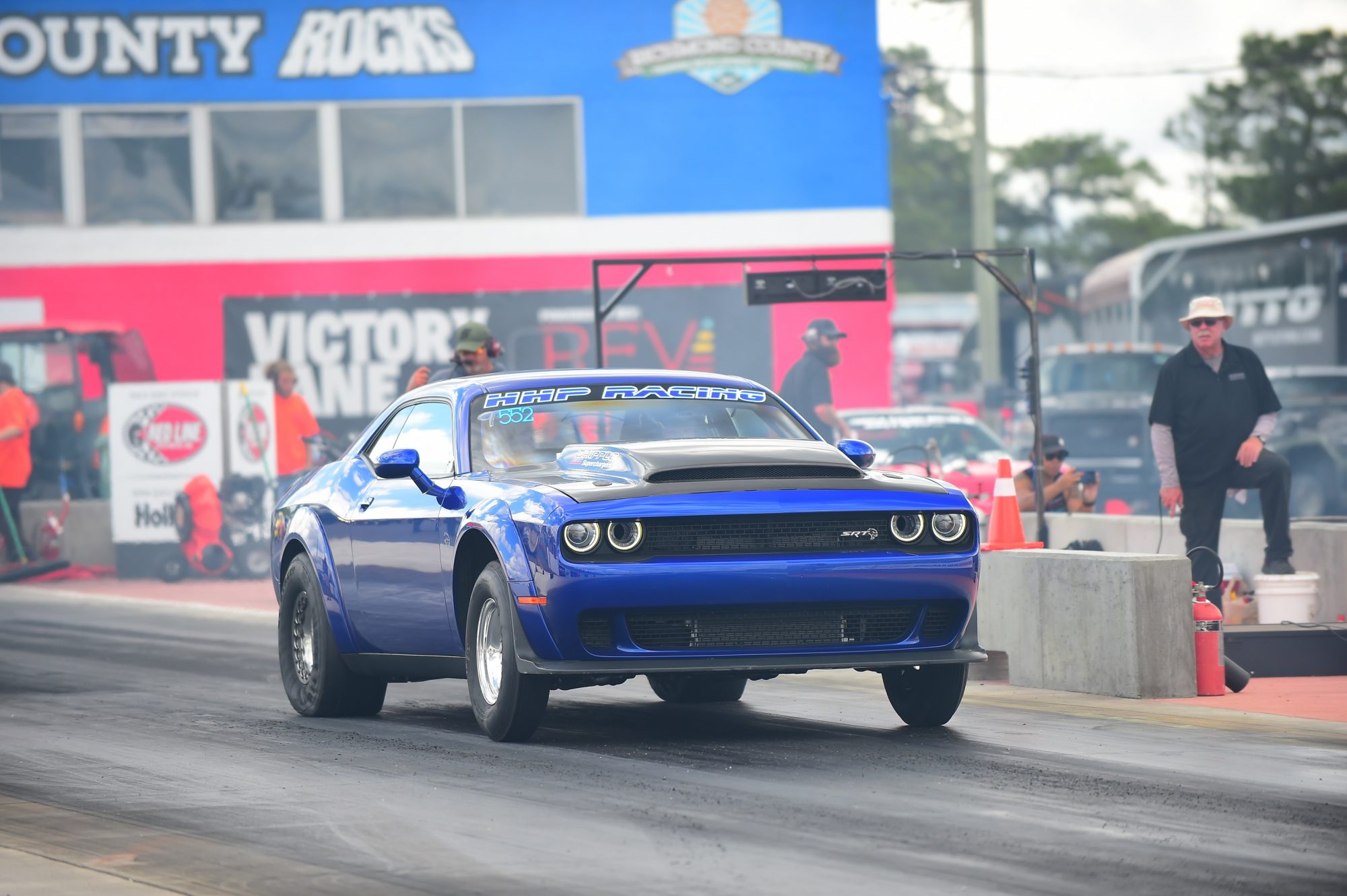 Another HEMI racer that was having a time of her life hustling her 5,600-pound Dodge Durango SRT Hellcat down Rockingham's freshly paved starting surface was Jen Wagner from Leonardtown, Maryland. A full-time registered nurse who specialized in emergency medicine, she recently switched from endoscopy to send more time hammering on her fast Durango SRT Hellcat. Jen uses drag racing as a way to decompress from the stresses of the health profession she's dedicated 12 years of her life to helping others in need. "It was very exciting when the self-proclaimed Girl Chat Racing Team decided we were going to Rockingham Dragway for the NMCA event. I had never been to one of these races, but I have always heard about how big and impressive these races are," said Jen. "I made the drive not thinking I was going to race but was just excited to experience NMCA! Fortunately for me, Dan VanHorn told me about the Dodge//Mopar HEMI Shootout, so I just had to race. When I pulled into Rockingham Dragway Friday night, I had never seen the track that was packed with Toter Trucks, RVs, trailers, racecars and people! It was so exciting to see so many different performance machines, especially from my favorite brand – Dodge! Plus, I was now getting to race alongside all of these cool cars and talented racers. The NMCA Dodge//Mopar HEMI Shootout was a great experience to be part of and have never raced in an index race like it."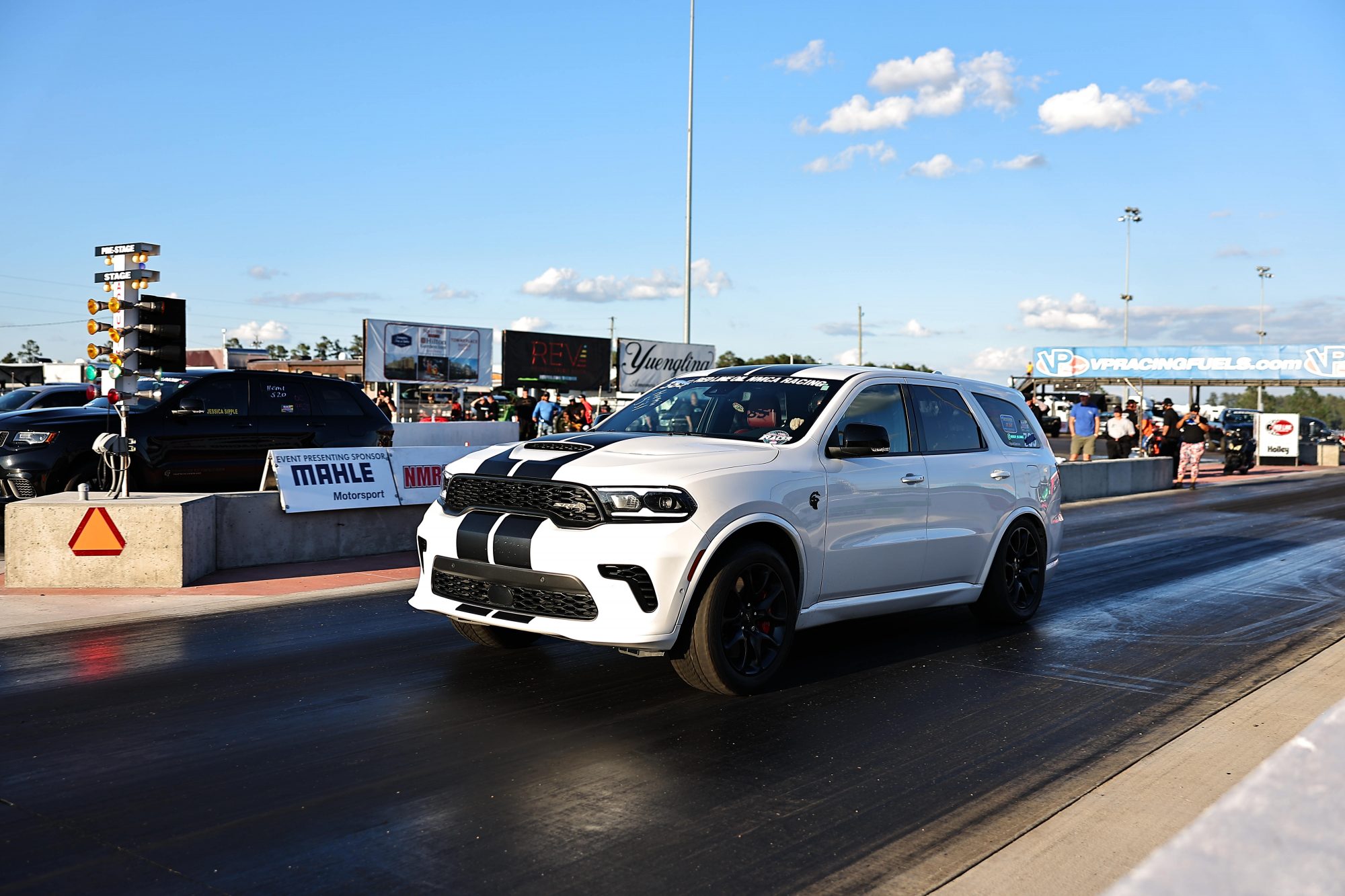 Jen was really getting into the groove with her 700-plus-horsepower SRT Hellcat-powered Durango and she was quickly laying down the impressive times. "I had a new personal best of 11.08 seconds at 124 mph! The Dodge//Mopar HEMI Shootout index race celebrated cars from eight seconds all the way to fifteen seconds! I was so excited when I got to the lanes Saturday to be greeted by so many folks excited to see me race. I was so very happy with my 5,600-pound 2021 Durango SRT Hellcat and how it performed! A majority of my eight years of racing life has been with the Modern Street HEMI Shootout, so getting a chance to race in such a big series like NMCA Dodge//Mopar HEMI Shootout was like being a kid in a candy store," smiled Jen.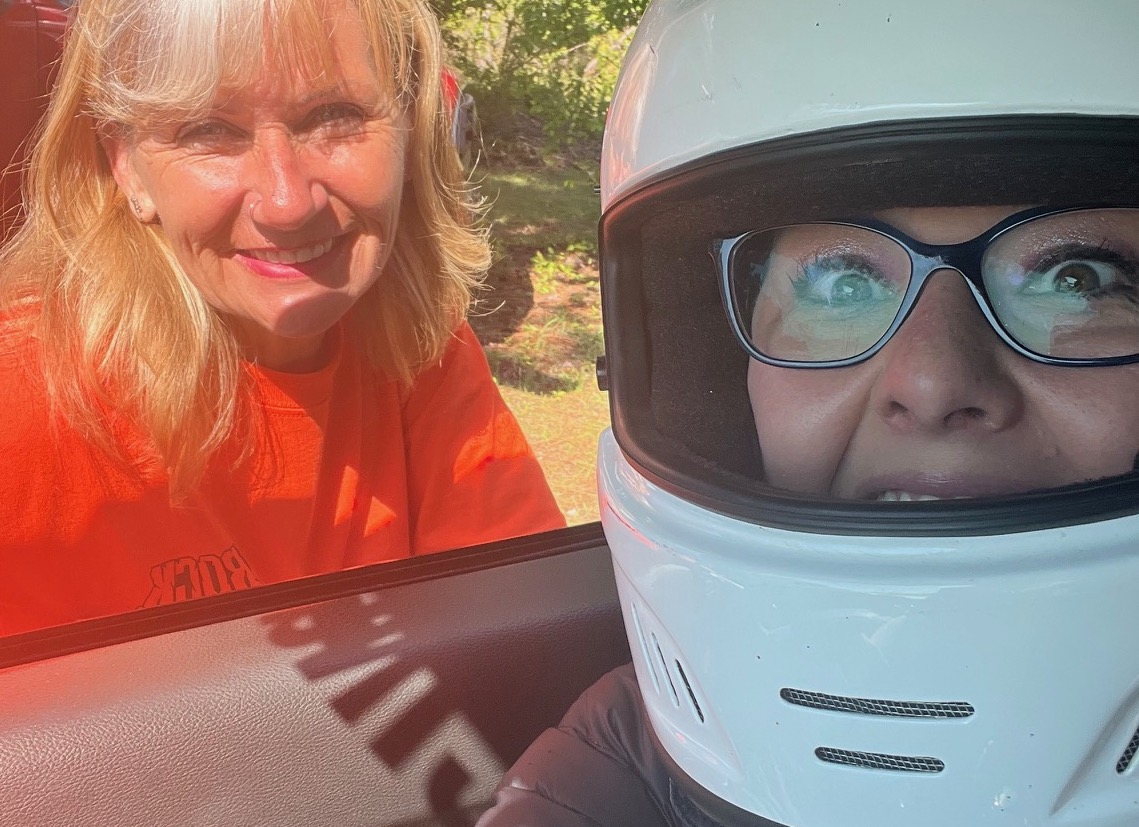 Among the other winners of the Dodge//Mopar HEMI Shootout, Jon Sipple was the quickest of the group in his stout 2016 Dodge Challenger SRT Hellcat, laying down a three-run average of 8.673 seconds. Another hardcore racer also piloting a Challenger SRT Hellcat was Thomas Falk who finished second overall with an 8.851-second average. Hot on his heels to secure the nine-second bracket win was Josh Schwartz in another Challenger SRT Hellcat. Schwartz averaged 9.124 seconds as his supercharged HEMI engine-powered vehicle was consistent and didn't miss a beat. In the other ET brackets, the winners included Melissa Arnold (10 second), Kate Tout (11 seconds), Billy Gunn (12 seconds), Josie McClenahan (13 seconds) and Christina Nichols (15 second).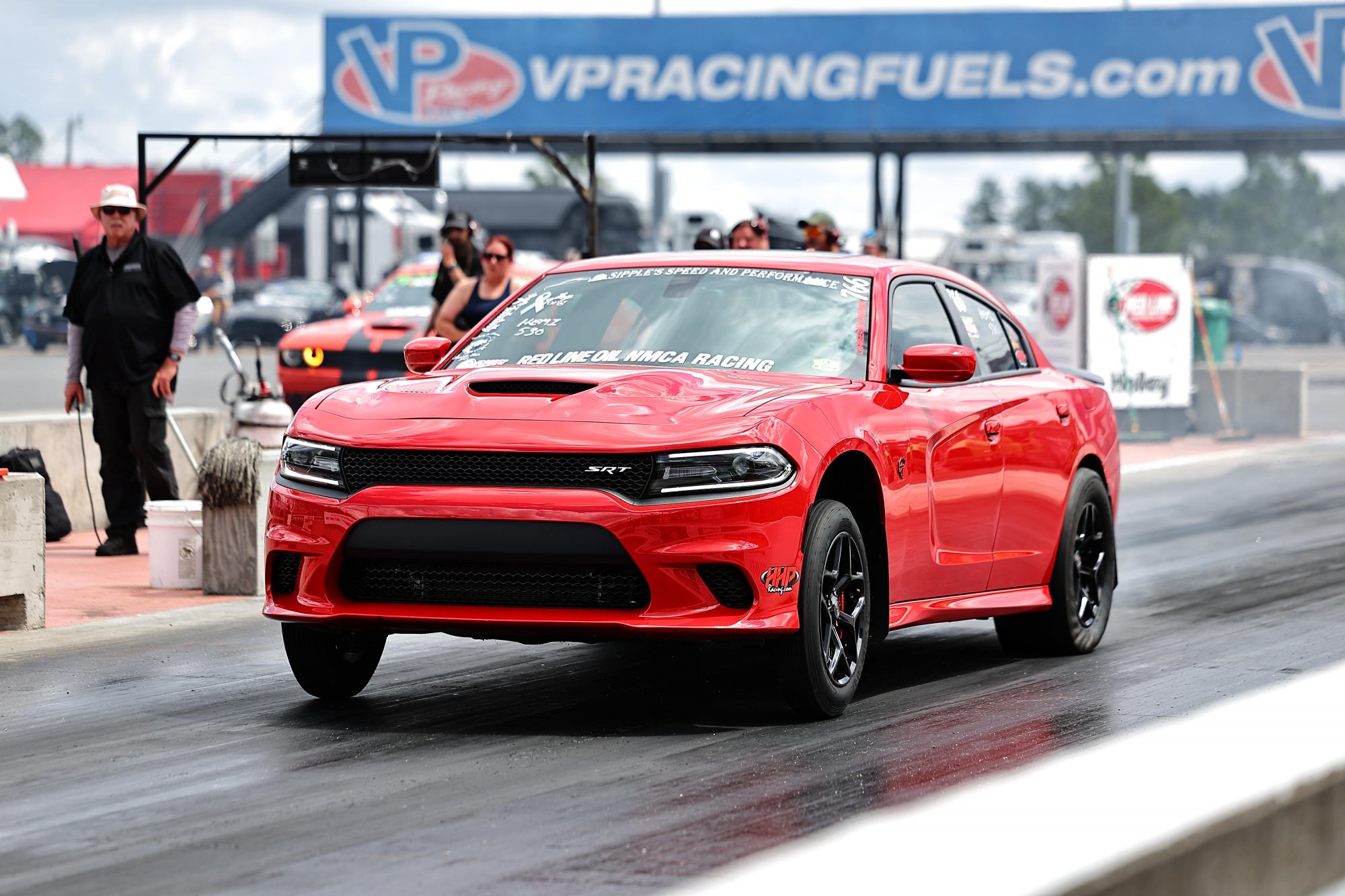 Now that Rockingham Dragway's surface is fully seasoned with sticky rubber after the NMCA All-Star Nationals, it's ready to host many other events for the rest of the year. For now, the NMCA has packed its traveling high-octane roadshow and is headed down the highway to their next quarter-mile destination, the NMCA & NMRA Super Bowl of Muscle Car Drag Racing at World Wide Technology Raceway at Gateway in Madison, Illinois, starting May 4 through the May 7. In the meantime, here's a photo gallery of HEMI engine-powered machines hammering down Rockingham Dragway from last weekend's NMCA All-Star Nationals.
Enjoy!
Comments
Comments