See What All the Buzz is About
4 years ago Reviews
In 1968, Dodge debuted the Scat Pack, a rambunctious ring of performance models. The Scat Pack boasted a legendary collection of cars with its R/T Chargers, Challengers, Coronets, GTS Darts, Superbees and Swingers! Accompanied by Plymouth's Rapid Transit System, Chrysler's use of these audacious advertising campaigns proved they were truly the boldest and baddest of the muscle car era. With daring designs, striking colors and excessive power, it's no wonder classic Chrysler fanatics like myself still obsess over the fun-loving features that came with the original Scat Pack series.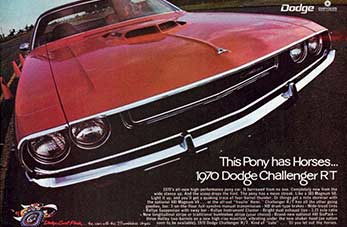 Sticking with tradition and dripping with nostalgia, Dodge's newest 2019 Challenger Scat Pack Widebody proves that even fifty years later, Dodge values the same rebellious attitude and powerful performance that built our brand.
Despite its burly build and devious demeanor, it's obvious the new Widebody Scat Pack hides an inner E-body beneath the guise of modern Mopar® muscle. With an array of details borrowed from its 1970/1971 predecessor – like the ducktail spoiler, flip-top gas cap and, of course, the iconic "Bumble Bee" stripe – old-school Dodge fans will pick up on all of the Scat Pack's classic characteristics. The Challenger already stands out in our humdrum world of bland sedans and SUVs, but adding one of Dodge's five Heritage colors into the mix (like this brilliant B5 blue) will definitely turn heads in a parking lot full of black and gray.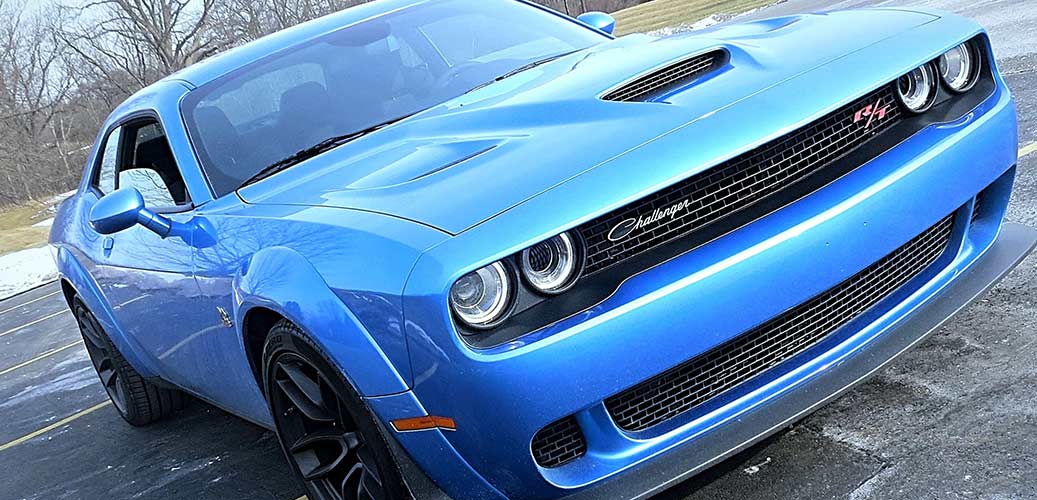 Color aside, the widebody kit on this Scat Pack Challenger will cause its own fair share of double takes, stares and comments like "Bro, check out that SRT Demon!" With fat 305/35/20 meats wrapped in a Devil's Rim, old-school styling and throwback touches, the new 2019 Widebody appears to have earned the Scat Pack name, but the real question remains: Does she got it where it counts?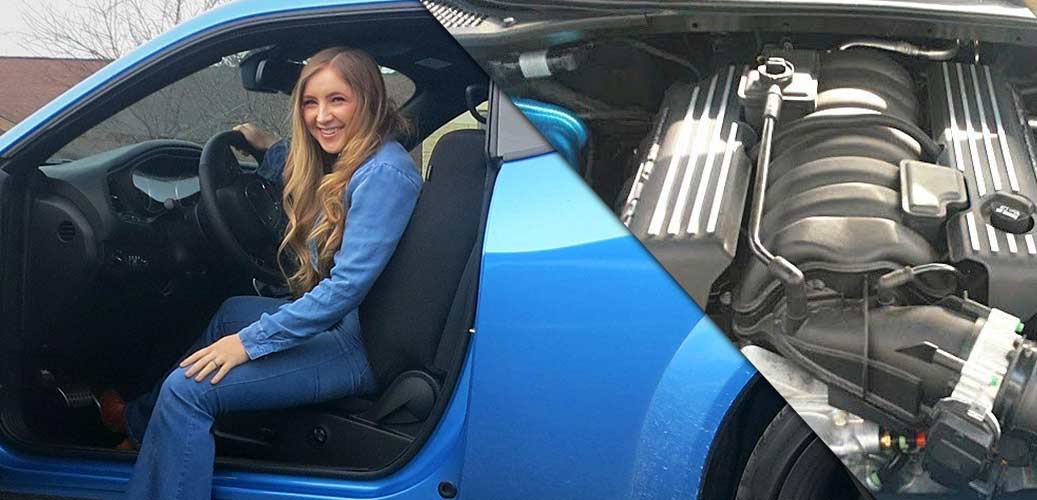 Dodge's newest muscle machine quickly answered my question with a big 10-4! Her 392 HEMI® engine not only pays homage to the classic Chrysler Firepower in cubic inches, but honors its predecessors with a whopping 485 horsepower and 475 lb.-ft. of torque! Without the forced induction that cars of this caliber typically sport, the hellacious HEMI engine achieves her power purely through natural aspiration (just like a Mopar big block engine should)! The 392 not only pleases old-school all-Americans with its standardized cubic inch measurement, but sings the sweet song of freedom with its rowdy V8 rumble (though I will admit an aftermarket cat-back system wouldn't hurt). Either way, I dare you to put the hammer down without grinning like a fool at its thumping roar, I certainly couldn't.
Jumping behind the wheel, the Scat Pack greets you with oodles of go-fast goodies from the Uconnect® system. Being my first time with such a current model, the innovative new interface threw me at first, but once I found an app titled SRT® mode, I knew I was going to enjoy the Uconnect feature. SRT mode allows adjustment between street, sport and track mode, which controls the steering, suspension and shift points to adapt to any condition or performance preference. This makes the Scat Pack a versatile option, whether you're just conquering a daily commute or showing off at the track. Speaking of the track, the Uconnect allows you to record racing stats, like your best ¼-mile time, top speed and 0-60. To top it all off, the Scat Pack Challenger borrows its funnest features straight from the SRTs, like launch mode and even its factory line lock (don't worry, those fat Pirelli tires out back can handle it)!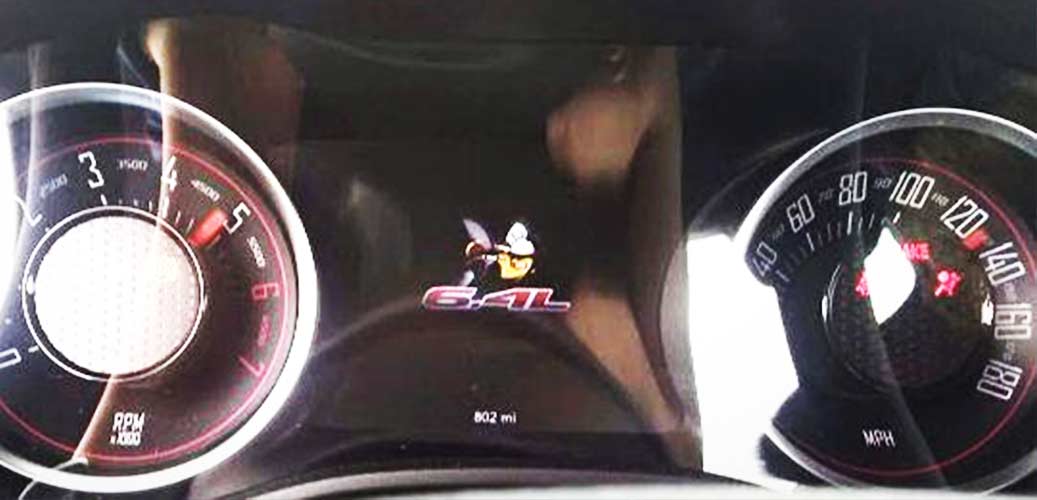 Between its racecar feel, features and creature comforts, the Widebody Scat Pack was addicting to drive. Everytime I parked her for the night, I was up like a kid on Christmas, counting down the minutes till I got to jump back behind the wheel. The car's graceful handling and seamless performance made her an absolute blast to drive, but what really won me over was finding all the old-school easter eggs. Even on the inside, the Scat Pack proved to be a Mopar muscle car from her rally-like dash cluster to the T-handle shifter, plus all the little Bees sprinkled throughout made me smile.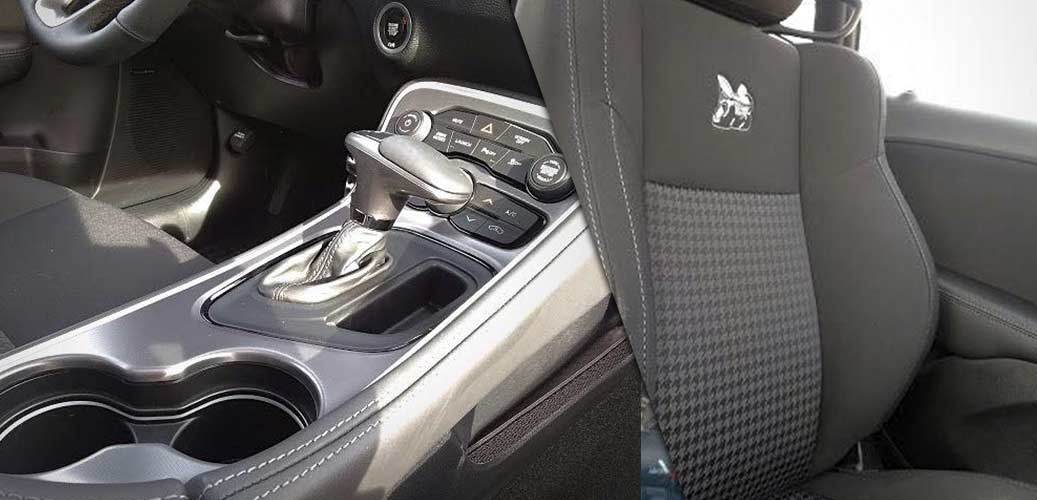 Nostalgic style, imposing power and the most progressive performance gadgets, but what makes a Scat Pack R/T better than its SRT counterparts? For me, the best Scat Pack-only feature is its price tag! With the 2019 Scat Pack Challenger starting at only $39,000, Dodge delivers mighty Mopar muscle to the average working man. While some Dodge Challenger SRT Demon and SRT Hellcat owners may be envious that their once-exclusive options are being applied to cheaper models, I love seeing Dodge offer a cost-effective alternative to everyday people. The effort reminds me of Plymouth's Road Runner, which had comparable characteristics and performance to the top-dollar cars like the GTX, but at a reasonable rate. With the body and brawn of higher-end Mopar models without the premium price tag, it's no doubt Dodge offers the best bang for your buck with their 2019 Widebody Scat Pack.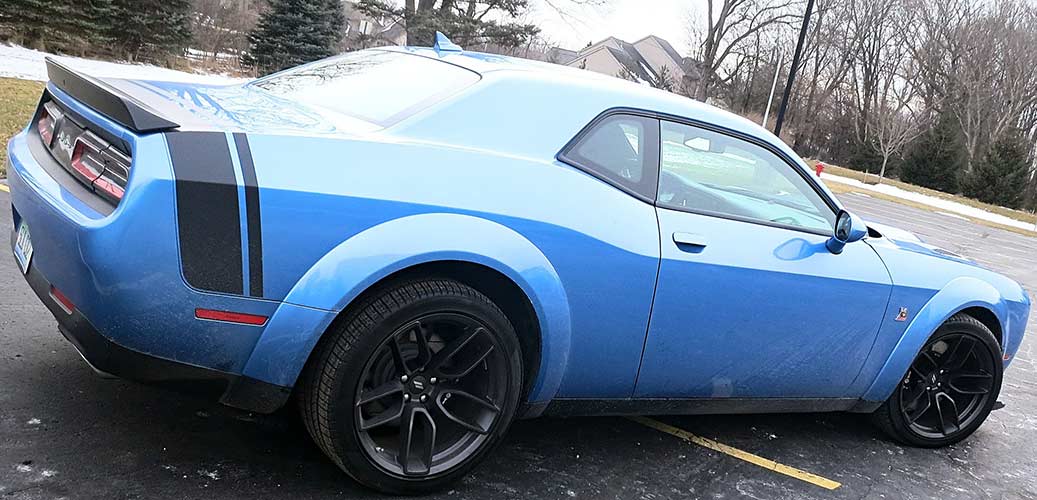 Comments
Comments
Previous