Where Are They Now? The Gen 5 GTS-R Vipers
5 years ago Showcase
In 2012, the automotive world was buzzing about the return of Viper. After a two-year hiatus, America's hand-built supercar was coming back for a fifth generation. State-of-the-art materials, more power than ever and technology that allowed drivers to experience those levels of performance safely.
But that wasn't enough; the folks at headquarters had bigger plans. To take on the best in the world on track.
The Gen 5 SRT® Viper GTS-R was headed to the American LeMans Series in 2012 with looks that stunned fans everywhere and enough speed on track to challenge for wins and championships. No doubt, the Viper was going to be a serious force in motorsports. And it was…with an all-star driver lineup including Kuno Wittmer, Tommy Kendall, Dominik Farnbacher, Ryan Hunter-Reay and Marc Goosens, the car was fast right out of the box.
Poles, podiums and victories were common and the GTS-R regularly dominated chief rivals from Chevrolet, Porsche, Aston Martin and others. One of my favorite memories was with the Corvette Racing team; they were very kind to us when we returned to the series, welcoming us back to the track. Then we won the race at Road America and they immediately changed their tone. You could tell they had the "Okay, you're on your own now" attitude towards us! We were back and we could beat anyone on any given day. The program ran from '12-'14 in the ALMS plus runs at the 24 Hours of LeMans. That huge effort culminated with both the Driver and Team Championships in 2014.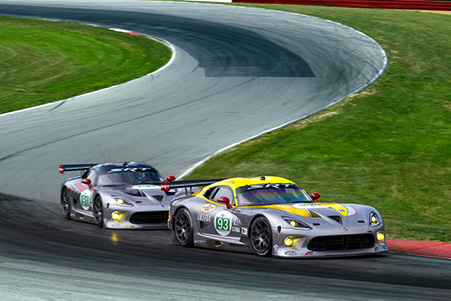 These were special cars with plenty of race-specific parts. The GTS-R used a paddle shift transaxle (with the gearbox at the rear of the car). The team played with the rear wing, trying to get the most performance; and at LeMans, they had it so high in the air they added an old Superbird decal to it, a tongue in cheek reminder of our early aero days. But, it also used a lot of factory parts; in fact, the chassis underneath the racecar is VERY close to the street car. One real surprise is that because of the class rules, these GTS-R racers actually made quite a bit LESS horsepower than the road going versions. The factory 8.4-liter V10 made 645 horsepower, but the GTS-R was downsized to 8.0 liters, had to use intake restrictors and made less than 500 horsepower.
So, where are those cars now? I reached out to FCA's US Manager of Historical Archives Brandt Rosenbusch. Brandt has what could be argued as a dream job; he's in charge of keeping all of our historically important vehicles in top shape. He's a car librarian. A museum curator with a car guy twist and he tells us that there were five GTS-Rs built, four of them were raced and one was used as a show car.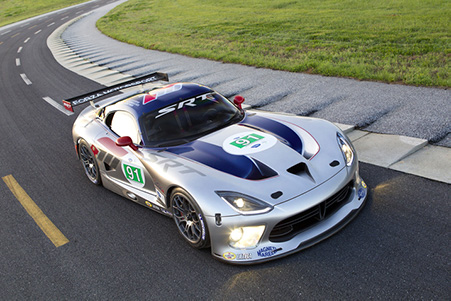 #91, this was the original show car that debuted the entire program at the New York Auto Show in 2012. We still own it and it is in brand new condition.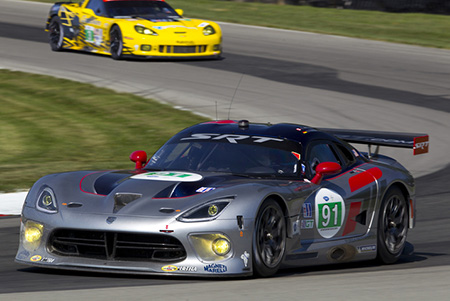 #91, Silver with GTS Blue roof panel. This car finished Top 10 at 2013 LeMans and has been sold.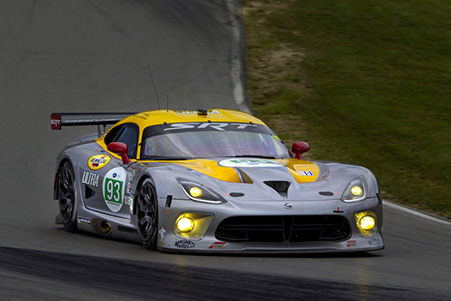 #93, Silver with Yellow roof panel. Finished Top 10 at 2013 LeMans. We still own this car.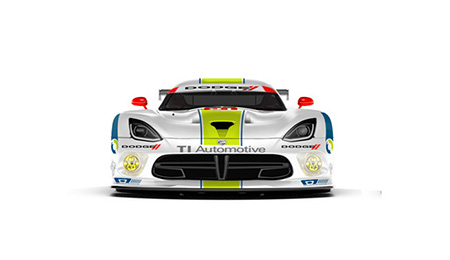 #91, was run as the TI Automotive car that raced at the Brickyard Grand Prix at Indianapolis. You may remember this car had it's passenger door knocked off on track and had to pit to get a replacement! It has been sold.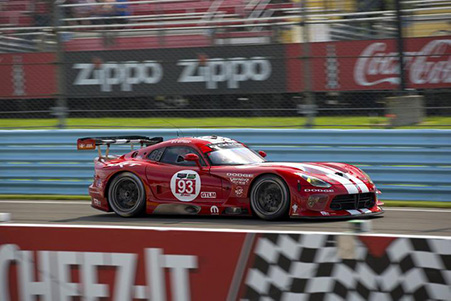 #93, Red with White stripes in tribute to the 2000 Viper that won the 24 Hours of Daytona. This is the car that won the Driver's Title for Kuno Wittmer and the ALMS Team Championship in 2014. It has never been washed and is in "as raced" condition from the end of the Petit LeMans at Road Atlanta October 4, 2014. It is not for sale!
Our friend Marc Miller is currently racing a Dodge Challenger in the Trans Am series, but he also raced the last Viper GTS-R at LeMans: "I was amazed at how much was learned from the factory team's previous visit, and our #53 Viper Exchange machine came to Le Mans prepared to fight for a win with improved speed and balance. It had a sound like no other car, set up to have a very low RPM and using the massive torque the V10 had to offer. I recall our shift points were around 4,700 RPM.
We led our class and were in contention to win in the first half of the race. Our car set the fastest lap of the race in class as well."
One side note is that there were a handful of SRT Viper GT3-Rs; the factory-built GT3 spec cars that raced in the ALMS GT Daytona and World Challenge GT classes. These are a bit different and were never raced as factory cars; rather, they were in the hands of privateer teams. You'll still see those on track occasionally.
There's no denying the impact that Viper has had on the world of motorsports and part of that history will stay within the company forever. These cars are trophies and we smile every time we're blessed to sneak a peek at them in the garage.
Is there a famous Dodge car that you'd like me to track down? Drop a note and I'll see what I can dig up!
Comments
Comments