Sunday Drivin' in A Dodge Challenger SRT® Demon
5 years ago Showcase
People are eclectic, and we all enjoy life in different ways. Some folks like to play in softball leagues after their daily 9 to 5 grind, others spend their nights and weekends biking and hiking, and then there is the Netflix and chill crowd. There are quite a few gearheads, too, and within that group, their differences mirror the larger population as a whole. You've got the traditional hot rod girls and guys who live the rockabilly life, gold chainers who like to cruise on Friday nights in their classics, and grudge racers who strive to keep their muscle cars set to kill. Some like to wrench, some like to drive, some are just happy sitting in their garage staring at their pride and joy. Different strokes for different folks!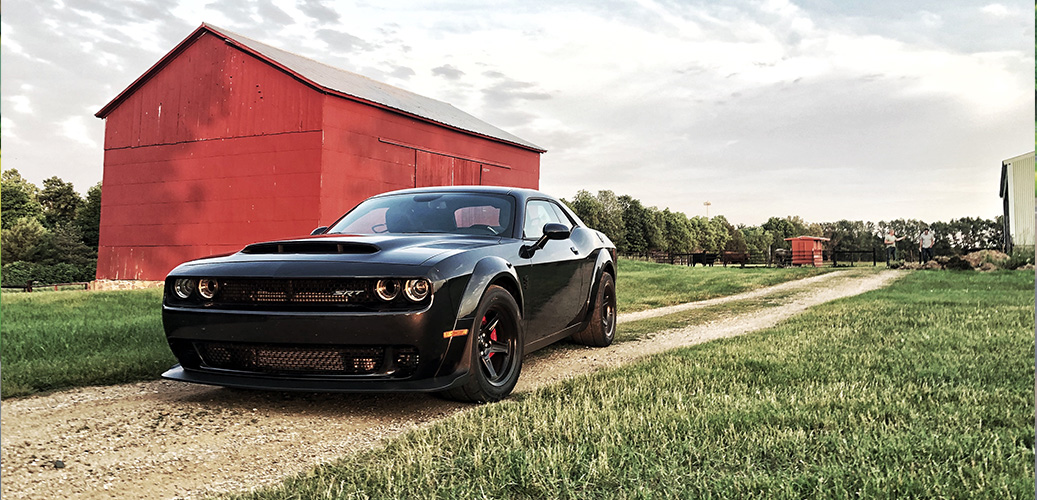 I've done a little bit of drag racing and haven't auto-crossed or road raced outside of media events, and while I'd like to become a better driver on the track (which hopefully I'll be able to document here!), what I really dig is a good road trip. And while the 2018 Dodge Challenger SRT® Demon was built for ¼ ETs, it's also more fun than a box of firecrackers on the open road.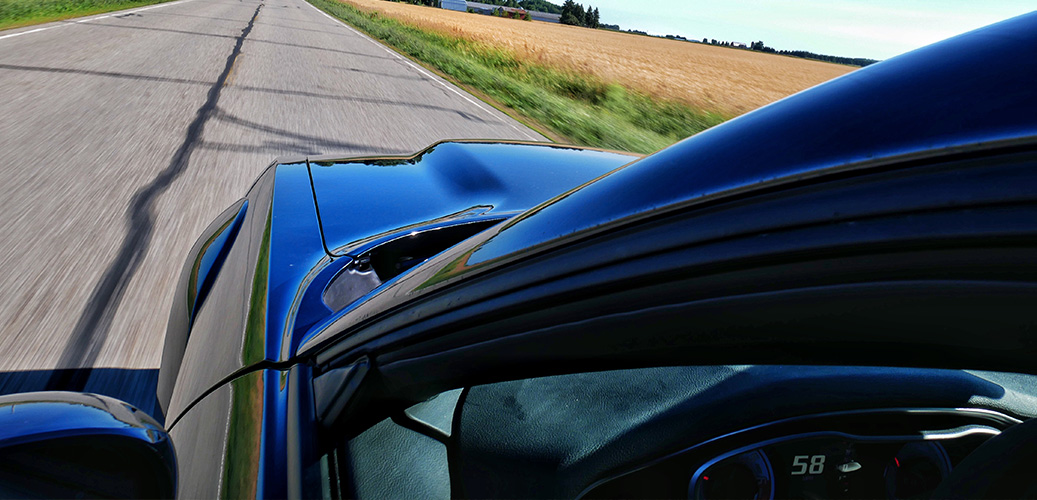 Some boring humans will say more than 800 horsepower is overkill on the street. I don't have any time for that kind of negativity in my life. They're probably the same cats who told me driving a 2016 Viper ACR from Detroit to Vegas was a bad idea! They were wrong then, and they're wrong here. Since you're on Dodge Garage, I'm going to assume you're not one of "those" people. Anyways, have you ever gone to pass a slow semi on a two-lane road and been a little nervous when you saw a car in the other lane closing in? That feeling doesn't exist with the SRT Demon. The gas pedal to the floor is basically a teleportation switch to wherever you want to be on the stretch of asphalt before you.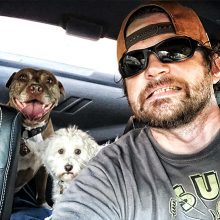 The last three weekends, I've done three medium-length treks in my SRT Demon. I live in Detroit but grew up south of Grand Rapids in a little town called Middleville. My parents still live there, and the first two of the three trips were going that way for a couple of days; it's about a 2 ½ hour drive each way. My youngest brother, Jordan, tagged along the first time, and my wife, Darla, the second. Both of those trips were also attended by my dogs, Lucy, the 9-lb. Maltipoo, and April, our 50-lb pitbull rescue. Did you order your SRT Demon with the rear seat delete? Many did to save weight at the drag strip and make room for a harness bar/brace behind the front seat. Me? I left them out so my pups would have more room behind me! (PSA: Did you know that you can order a 2019 Challenger Scat Pack, SRT Hellcat or Redeye with the rear seat delete? Just an FYI.)
I'm not going to tell you that driving through rain with the stock drag radials is a recommended practice, but I will tell you that I hit storms on both of those first two trips and lived to tell the tale.
Honestly, I love cruising with the meaty, SRT Demon-specific 315/40R20 Nitto NT05Rs on all four corners. The grip (at least when you're on a dry, above-50-degree surface) is really a fascinating thing, and with the width and the relatively substantial sidewall, it contributes to a ride that feels unique from most modern cars. Add that to the Street mode that offers soft/soft rebound and compression settings on the shocks, and the car's manners can evoke a throwback vibe, in a very good way.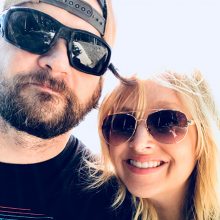 Darla enjoys the ride too. Last Sunday, we dropped the dogs off with her parents and took a sometimes lazy, sometimes crazy drive up around Michigan's thumb, just to hang out together and enjoy what ended up being maybe the nicest day this year in our state. When I have the mutts in the back, there is no WOT, so this was our first trip where I could get on it a bit. Darla suffers from vertigo, where unexpected movements make her sick, but if she knows I'm going to punch it, she's OK. So we came up with a safe phrase: When I tell her "hold on", it is a warning that it's game on.
From Detroit, we headed north/east on I-94 until Wadhams Road in St. Clair Township, and for the rest of the 150 or so miles to Port Austin, we stayed mostly on two-lane blacktop along the shores of Lake Huron. Port Sanilac was a place where Darla spent many summer days in her youth, so we parked by the water and walked out onto the pier. Two kids ran up to us, with one proclaiming, "He caught it with his bare hands!!!" while pointing at a nicely sized fish in the other kid's arms. They rushed by us from the beach up to the edge of the pier and threw it back from whence it came, thinking it would go back to its fishy life. We didn't want to break it to them, but it had been dead since before they "caught" it. Hopefully, Kurt Cobain was right when he proclaimed that "they (fish) don't have any feelings."
We hopped back on M25 north and blasted up to Harbor Beach. There just happened to be a concert in progress, The 126th Army Band of the Michigan National Guard was jamming out some incredible takes on some classic patriotic tunes.
After listening to a couple of songs, we walked across the street for lunch at The Anchorage, a joint someone aptly described as "a fast food diner out of the '50s." I downed a decent burger and a Coke float and Darla enjoyed a BLT before we hopped back in the SRT Demon.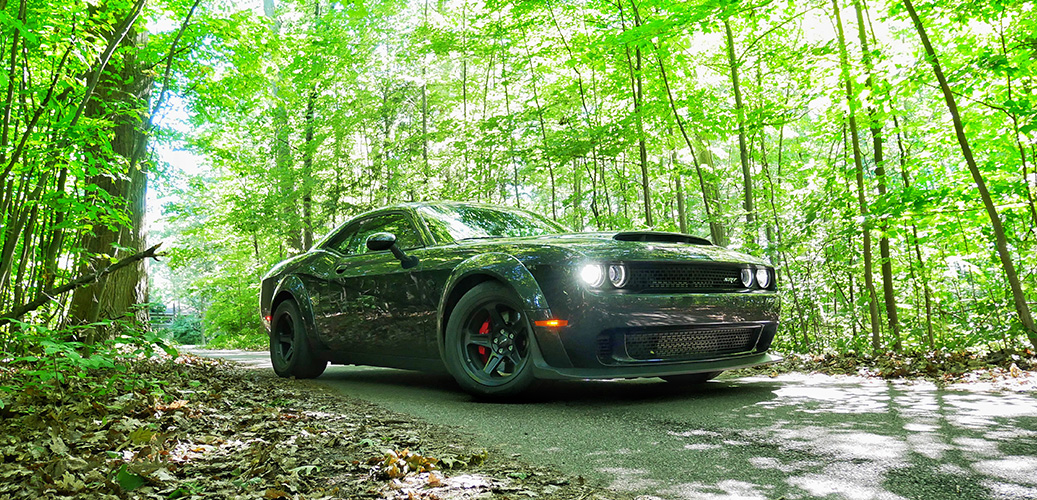 This trip wasn't exactly plotted out, nor did it have a specific destination. In other words, it was my favorite kind of trip. Neither of our phones worked as we drove farther up the coast, but luckily Darla's mom had handed us a map…a paper map…for backup. Sometimes, old school is the best school. We picked and pushed our way through the little black lines marked out on parchment until Port Austin, then we headed west past Caseville and ended up out on the tip of Sand Point, a little blip of land that juts out into Saginaw Bay.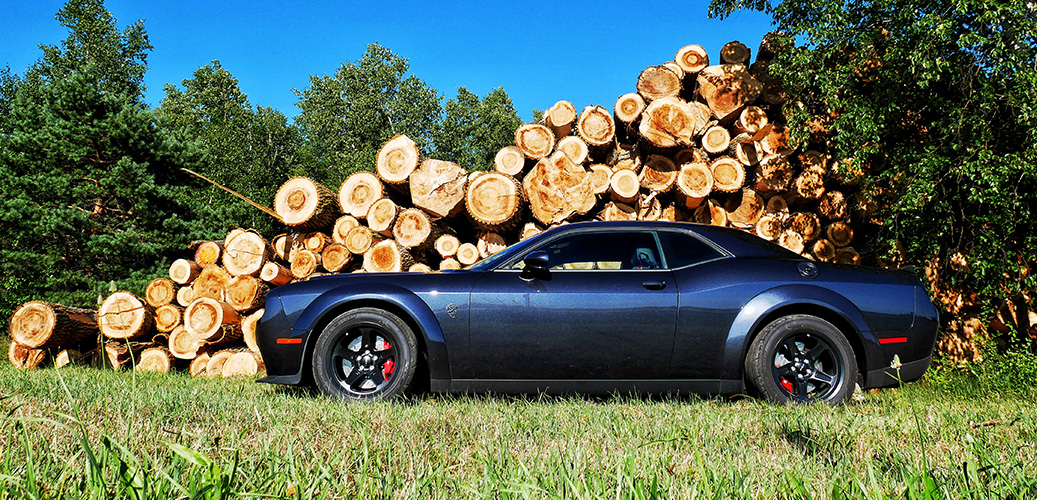 By this time, it was late afternoon, and I wanted to do a lap of Woodward before the sun set. I pointed the Demon south on M53, only stopped at a pile of logs on the side of the road that I thought would make for a funny pic. It breaks pretty much every tip I handed out in the automotive photography piece, and yet it might be my favorite photo-op of the drive.
Once back to civilization, we hopped on the Interstate until we reached Pontiac, where we met up with the northernmost tip of Woodward Avenue. Being a Sunday night, there wasn't a lot of action; I'm hoping to hit it on a couple of Fridays and Saturdays leading up to Roadkill Nights and the Dream Cruise. If you see me out and about, hit me up and show me your ride!
All in all, we put about 300 miles on the SRT Demon that day, bringing my total up to 2,000. Incredibly, we averaged 19.2 miles per gallon, and while there was plenty of cruising, I most certainly did not baby the gas pedal. The more I drive her, the more she reveals her character. As gnarly as the car is, it also has a "nice" side; kind of like The Punisher.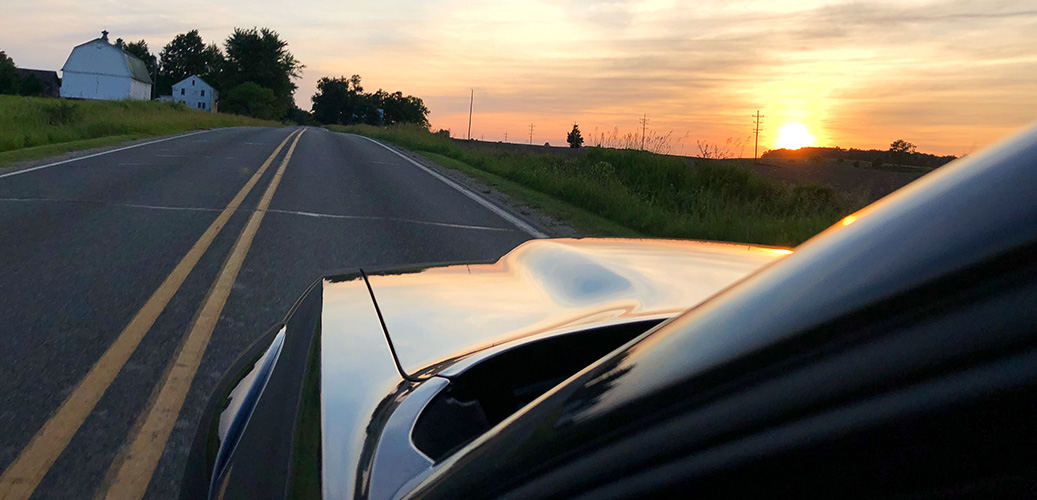 And that's what I like. I like driving bonkers cars in sane settings.
Who am I kidding? I just like driving, period.
Comments
Comments