It's the Most Wonderful Time of the Year – Part 1
4 years ago Showcase
In the lead-up to Roadkill Nights and the Dream Cruise, the excitement building on Woodward Avenue, and in the surrounding metro Detroit, can hardly be contained. I think there were four Cars & Coffees this past Saturday? I'm gonna do what I can to get to as many as I can over the next month; these meets have such a cool mix of rides and there's always a show of force from the Brotherhood of Muscle.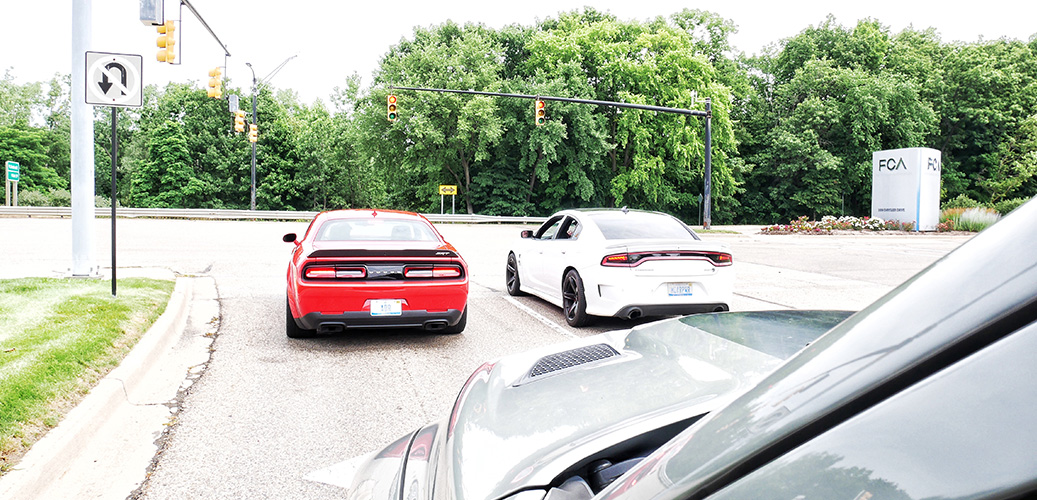 I was able to hit two this week: first up was the gathering featuring Dodge Challenger SRT® Demons and SRT Hellcats at High Octane Cafe and Bakery in Bloomfield Township. After spending some quality time there, I jetted up to FCA HQ for a show hosted by their Young Professionals Network.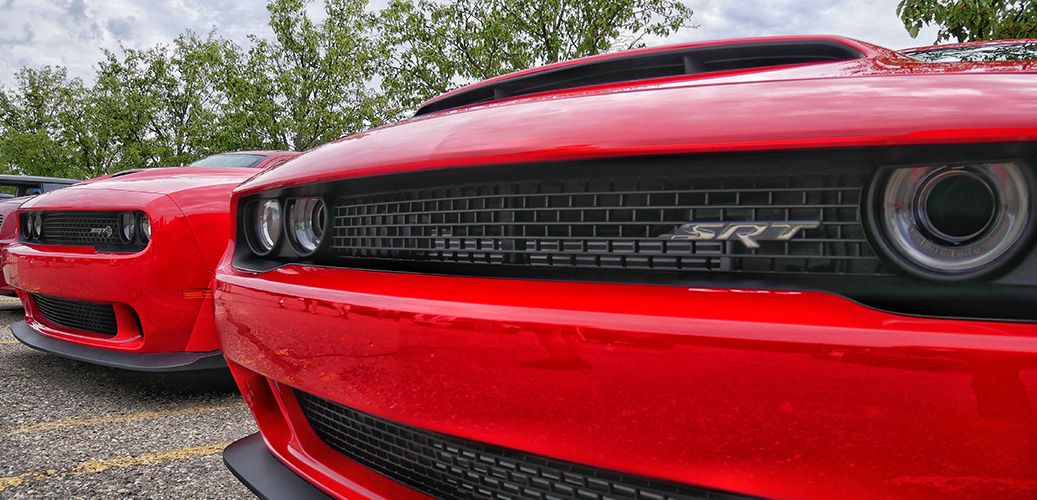 They had a food truck, live music and lots of coffee and doughnuts for the small group of mostly employees with some friends and family mixed in.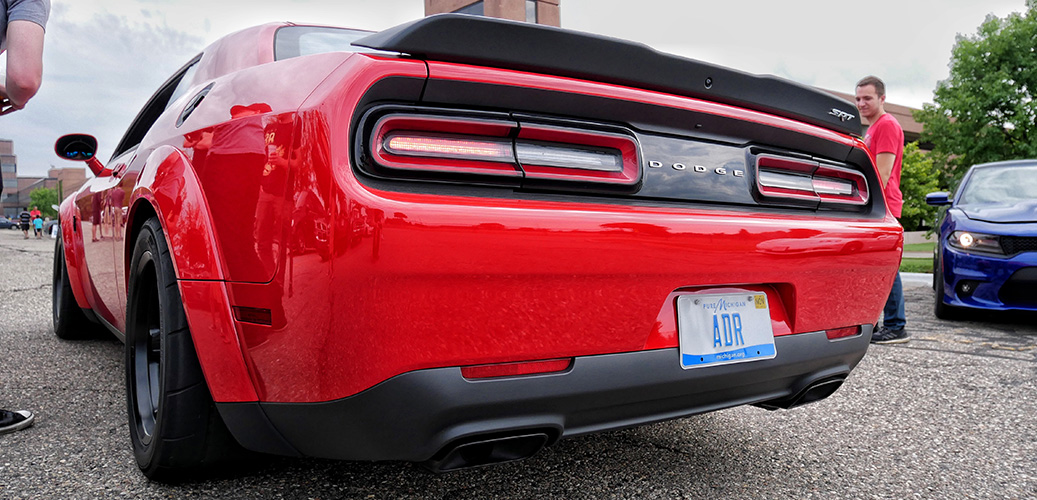 It was cool to meet Nicho Vardis, who headed up the exterior design of the SRT Demon, and to see his Tor-Red car. The plate on that car ROCKS!!! ADR (American Drag Racer) was the "not so top secret" name of the project, which ended up being the SRT Demon. After the five SRT Demons at High Octane, that made six for the day and mine wasn't included! I opted for driving the good ol' Ram R/T to the show. FCA designer Ren Stone helped me with the new look of the Ram, but hadn't seen it yet; I loved showing it to him after he pulled up next to it in his Charger SRT Hellcat.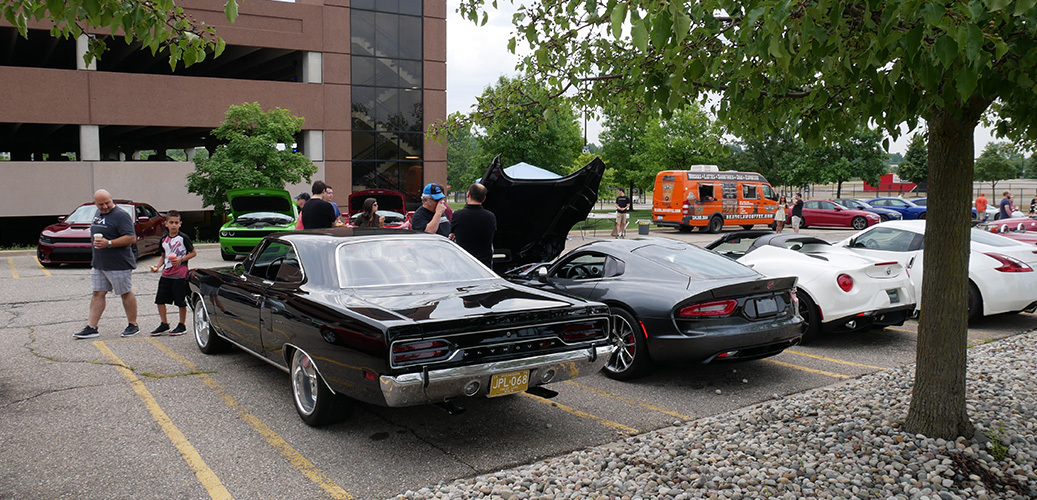 Following that theme, to me there's something inspiring in a designer or an engineer having the opportunity to enjoy what they work on, and that was a neat thing about this employee-heavy show. Tome Jovanovski, who headed up the interior design of the 5th Gen Viper, had his unique grey-hued car lined up across from the band.
Older Mopar® vehicles were showing off, too, as the classic version of Tor-Red on a 1970 Superbird caught my eye. Can't get enough of the big winged cars, they always command attention. I didn't catch much about it other than the owner was pretty much cleaned out after a divorce of everything but the 'Bird, and he figured he still came out ahead! The presence is undeniable. Jeff Gale had his killer (and regularly driven) '70 Roadrunner in attendance as well.
For some bonus content, I went with Jeff and Ren down to Brothers Customs in Troy, Michigan. Side note: I think they actually work out of the same shop where I had my old Camaro's blown engine swapped out; small world. On display was a HEMI®-powered '40 Willys gasser and a ¼-mile-ready version of the Lil Red Express and both were especially legit!!
Keep me up on everything going on in Detroit over the next few weeks and, as always, if you see me out and about, say hello and introduce me to your Dodge.
Comments
Comments