Behind the Scenes of Roadkill Battle of the Network Stars
4 years ago Showcase
I recently got the chance to jump behind the wheel of the new 797-horsepower 2019 Dodge Challenger SRT® Hellcat Redeye Widebody and the 485-horsepower Challenger Scat Pack 1320! It was all part of something called the Roadkill Battle of the Network Stars. If you're a fan of Dodge Garage, chances are you're also big on Roadkill. Sponsored by Dodge, Roadkill is by far the most realistic "automotive reality TV show" of them all. Hosted by David Freiburger and Mike Finnegan (and sometimes Steve Dulcich), for nearly a decade Roadkill has been one of the most successful subscription-based online automotive programs in the world. You can find fresh episodes of Roadkill at Motor Trend on Demand.
As a member of the Motor Trend on Demand online streaming family (I host the show Junkyard Gold when I'm not contributing articles to Dodge Garage or working the Barrett-Jackson auctions on Velocity Channel), on September 20-21 of this year, I was invited to participate in the Roadkill Battle of the Network Stars, a test of driver skill aboard the aforementioned SRT Hellcat Redeye Widebody and Scat Pack 1320.
As a life-long Dodge fanatic (my 1982 high school yearbook page features a picture of a 426 HEMI® engine…see the proof elsewhere in this story), I was pumped when the email invitation arrived from Roadkill host David Freiburger to join and fight. The pressure was on to represent – myself, my show (Junkyard Gold) and Motor Trend on Demand in this high-speed competition of driving skill and wits.
Patterned after the star-studded TV spectaculars from the 1970s that pitted Lee "Six Million Dollar Man" Majors, Erik "CHiPs" Estrada, Farrah "Charlie's Angels" Fawcett and others against each other in various solo and team sports activities, the Roadkill Battle of the Network Stars challenge brought together hosts of Hot Rod Garage (Lucky Costa and Tony Angelo), Head 2 Head (Jethro Bovingdon), Engine Masters and Roadkill (Steve Dulcich) and Junkyard Gold (me, Steve Magnante).
Roadkill selected two very different California-based race tracks to put the hosts – and Challengers – through their paces. First, on Thursday, September 20, we all descended on Buttonwillow Raceway Park in (where else?) Buttonwillow, California. There, a pair of SRT Hellcat Redeye Widebody vehicles were waiting. Before a wheel turned, the assembled hosts drew lots to learn which team they'd be on – Mike Finnegan's or David Freiburger's.
I'd never worked with Finnegan, but certainly respect him from what I've seen of him in action on Roadkill. As for Freiburger, I had the pleasure of working under his editorship during my final 3 years as Hot Rod magazine Technical Editor (which ran in total from August 19, 1997, through January 20, 2004). Known for working literally around the clock when necessary, Freiburger's passion for making quality car magazines was (and remains) second to none. Plus, Freiburger is a Mopar® guy at the core. Sure, he's wise enough to understand that every carmaker had at least one or two great moments, but his underlying pro-Mopar stance brought an increased number of Mopar-oriented stories to the pages of Hot Rod, a detail most readers appreciated and supported via swelling news stand sales and subscription rates. And so when The Fates determined I'd be on Freiburger's team for the battle, I was stoked.
So with Team Freiburger consisting of David Freiburger, Tony Angelo, Steve Dulcich and me, and Team Finnegan made up of Mike Finnegan, Lucky Costa and Jethro Bovingdon, the battle began.
Here, I have to stop and say that because the episode of Roadkill featuring the competition has not yet aired, I have to be vague about the results. Can't spill the beans and spoil the show, right?
At Buttonwillow, a 1-mile course was laid out on the West Loop made up of esses, sweepers, dog-legs and 1/8-mile long straight-aways, all blended to take full advantage of the Challenger SRT Hellcat Redeye Widebody's acceleration, cornering grip and braking potential. Each driver was given three laps of this circuit. The first to become acquainted with the layout, the second being the actual timed competition lap and the third to cool down the brakes, engine oil and tires for the next competitor.
I'll admit here and now: I don't know what I don't know about road racing. My skills are all about the drag strip – and being a safe and courteous driver in everyday traffic. In my 35 years behind the wheel, I've never had an accident and can count my speeding tickets on one hand. Perhaps like you, I've been a very, very lucky (and smart) boy, if "they" only knew…
The only preparation I've had for Buttonwillow was wintertime drifting on frozen Lake Wickaboag during many frigid Massachusetts winters back in the 1980s. But the 797-horsepower 6.2 HEMI and Widebody-spec. 305 series Pirelli P-Zero tires made me look good!
The course was arranged with a near 180-degree turn at the end of the first stretch that called for maximum deceleration from over 70 mph down to walking speed. The SRT Hellcat's Brembos were unfazed and the wide Pirellis did their part as I negotiated the turn before burying my right foot again for the 500-foot straight leading into a series of esses. On it went, with a mixed bag of twists and turns before I'd reached the line of orange cones denoting the final phase of the lap.
This final bit called for emerging from a tight left-hand turn then sprinting at full throttle toward the finish line, 1/8 mile away. As I entered the straight at 50 mph, I hoped to regain some of the time I'd lost to sloppy steering earlier in the lap. I got greedy. As I buried my right foot, 707 lb.-ft. set the rear tires smoking and the speedometer climbing into triple digits. The tail wagged to the right. Instinctively, I counter steered into the drift. Then the other way, then to the right again…then left…then right. Yes, I'd set up what motorcycle racers call a "tank slapper". Here, the "never lift" drag racer in me chimed in and by all accounts my 105 mph spin-out made for excellent "camera food" as the action was captured by three cameras – including a drone flying overhead. Did Team Freiburger win this part of the contest? You'll have to tune in to the next episode of Roadkill to find out.
But wait, there was more! The 2019 Dodge Challenger Scat Pack 1320 wasn't mentioned earlier for nothing. After our full day of slipping and sliding around Buttonwillow aboard the new SRT Hellcat Redeye Widebody, the crew drove an hour to Bakersfield to spend the night before heading to the Southern California Automobile Club's Famoso Raceway in the morning for some more fun aboard the Challenger Scat Pack 1320.
Commonly known to racers and fans simply as "Bakersfield", this dragstrip is steeped in history. It's where the Smokers car club hosted the first Annual Fuel and Gas Championships nearly 60 years ago. It's also where legendary Top Fuel dragster pilot Don Garlits first discovered the benefit of supercharging on his HEMI-powered "Swamp Rat" slingshot dragster…putting away the Southern California "establishment" in a star-making turn that established him as the king of drag racing – despite his humble Florida origins. "Tampa Dan" became "Big Daddy" Don Garlits at this very track.
And so when the Roadkill teams arrived early on Friday morning, we were greeted by a pair of factory fresh Scat Pack 1320 vehicles. To the uninformed, the Scat Pack 1320 can be seen as a naturally aspirated 6.4-liter Scat Pack Challenger that's been optimized for drag racing. I don't know about you, but this writer believes makers of other pony cars have lost their way. Too much attention is being paid to evolving these cars for a form of use they can never fully exploit on public roads in this country.
In recent years, the ultimate pony car/muscle car bragging right has been how quickly a given model can tour Germany's Nurburgring. That's good to know, but I fail to see how it applies to making the car useful to American roads and driving conditions. In this blind devotion to chasing ever faster and quicker 'Ring lap times, we've been given cars that are world-class fast, but can never be used at full capability on a daily basis without putting the driver behind bars for a very long time.
Drag racing is different. This quarter-mile sprint from a standing start to the other end of an arrow-straight track is at the core of America's love affair with horsepower. Participation is simple. No trailers or special equipment are needed. And drag strips can be found in nearly every major city in the nation. The new Challenger Scat Pack 1320 joins the Dodge Challenger SRT Demon as the new breed of late model muscle cars specifically made for straight-line fun – while retaining civilized day-to-day driving ability and pleasing handling and braking.
To help prove the point, Team Freiburger and Team Finnegan faced off aboard two new 1320 vehicles as the Roadkill Battle of the Network Stars continued. Again, I can't reveal too much because the show hasn't aired yet, but for my part, I was squared off against Hot Rod Garage host Lucky Costa. Before the race, Lucky was seen exploring the many launch control functions available in the 8.4-inch Uconnect screen's Performance Pages. As for me, a quick call to Detroit-area Dodge performance maven David Hakim provided the inside scoop on how to get a clean launch with minimal time to learn-up on the 1320's electronic launch aids. He said, "Just turn off the traction control, put it in 'Drag' mode, leave the TorqueFlite in Drive, brake torque it to 1200 rpm and mash the gas pedal on the last yellow." That's what I did. He'll probably stab me for gloating like this, but Lucky went up in smoke. Again, you'll have to tune in to the program to see how it all ended.
Until then, here are some sneak peeks behind the scenes at the recent Roadkill Battle of the Network Stars, Powered by Dodge!
Comments
Comments
Previous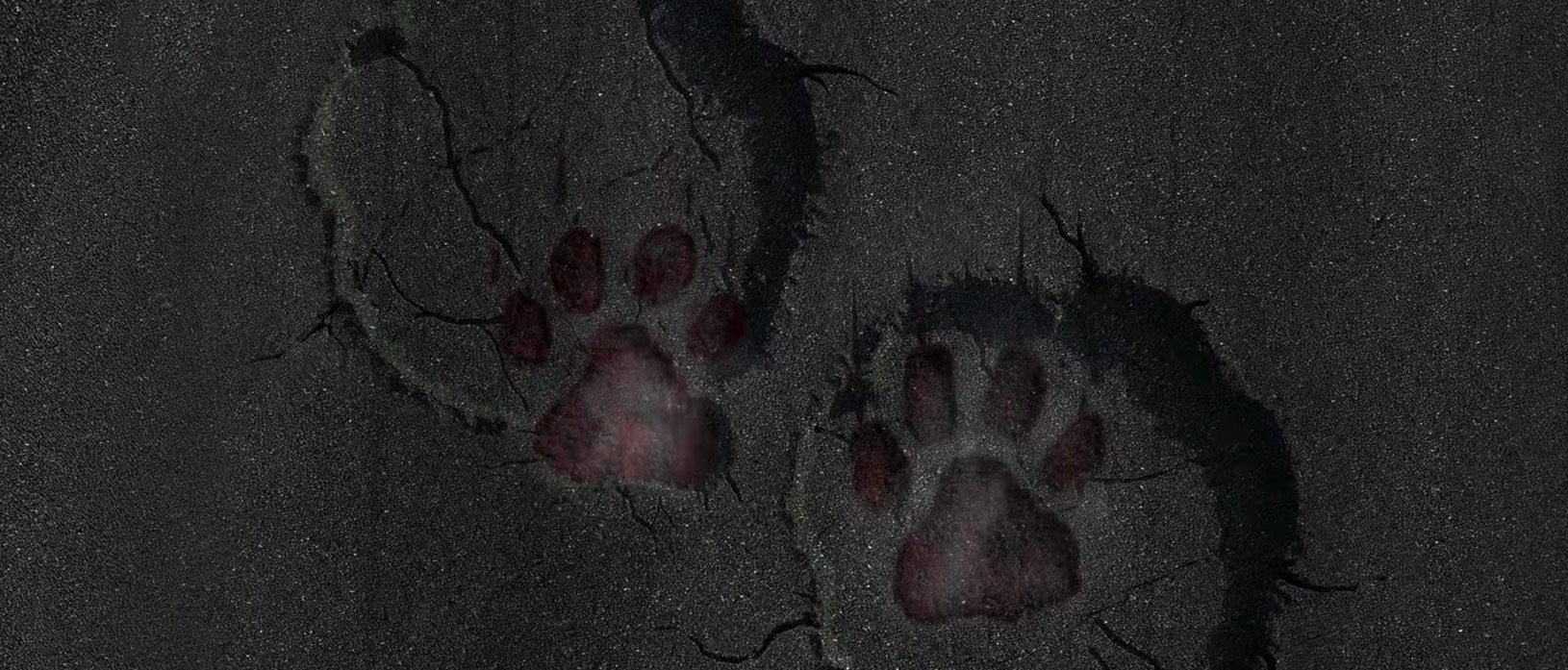 Next