Holiday Roads!
4 years ago Showcase
If your family is anything like my extended family, they're traveling all over the country this holiday season. In fact, AAA says 2018 will be a record year with over 102 million of us traveling by car. With all those miles ahead, let's look at the holiday version of the great American Road Trip!
First off, what makes a great road trip? You could argue it's a combination of the places you see along the way, the destination, the people you're sharing that adventure with and certainly the vehicle you're in. So let's look at those, throw in some pro tips and give it a Dodge spin…
"Are we there yet?"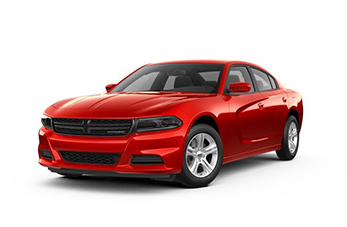 If you're more than a tank of gas away from where you're headed, you'll be stopping for fuel. If you've got kids, you'll be stopping for potty breaks (and snacks and to clean up that snack that spilled after the last potty break!). Don't be afraid to check out the goodness that is the American gas station. There are some with great boutiques attached and local vendors on site. Heck, one of the gas stations (The Thumb) I visit during the Barrett-Jackson auction in Scottsdale has been featured on Diners, Drive-Ins & Dives! You just never know what you'll find…and that's half the fun!
Pro Tip: Bring baby wipes in the car. No kidding. You're welcome!
Dodge of choice: Charger SXT Plus – With an EPA rating of 30 mpg highway, you'll stop fewer times than you'd expect; but when you do, you've got plenty of space to carry home roadside treasures.
"Don't make me turn this car around!"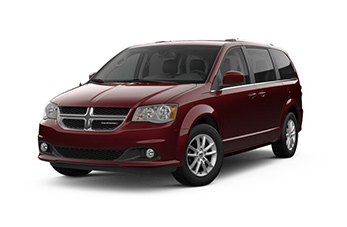 Your travel mates can make or break a trip. And let's face it, you're already spending a lot of time with them over the holidays…having to add hours in the confines of a vehicle can stress out the most patient saint. However, there are some recommendations for surviving…
Give everyone a job. Each person in the car has something to do: find the best songs on the radio, operate the nav system, spot the cheapest gas (especially helpful if you're bouncing from state to state).
Games. Sure, the tried-and-true license plate game always works, but don't be afraid to branch out. I like Radio Bingo: Everyone picks one word and you get one point every time you hear it on the air. Most points at the end of the drive wins! Or try "Caraoke" (with a wink to James Corden's TV segment!). Grab a song, sing along!
Pro Tip: Have a handful of dollars and coins for toll roads. They're popping up all over the country these days.
Dodge of choice: Dodge Grand Caravan – Hey, it's the minivan that started it all and still has all the space you need to keep the family close, while not sitting on top of each other.
"Journey's end"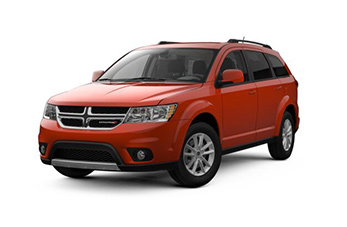 When you finally get to your destination, you'll no doubt have dinner with friends and family…and sometimes they're not your favorite people. You can survive! In fact, the folks at LiveStrong.com have some great advice on dealing with those situations, including…
*Put on your Compassion Glasses. You know that crazy relative who does something simply unheard of (like drive a car from another brand!)? Instead of just blowing them off, practice compassion and try to understand why they do what they do. It won't change them, but it can help you deal with the time you're together.
Pro Tip: Kill 'em with kindness. You can always blurt it out when you get in the car later!
Dodge of choice: Dodge Journey – You're going to have to be flexible this holiday season, just like the Journey is. With great features like hidden storage in the seat cushions to fold-away child booster seats integrated into the second row, the Journey helps you juggle anything your friends and family can throw at you.
"Relying on you"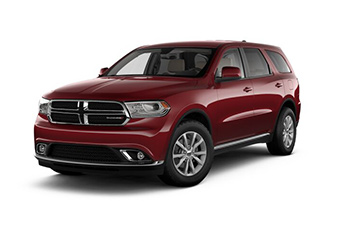 There's nothing worse than having things go wrong this time of year; travel delays, relatives who've tied on one too many and the simple stress of coordinating gifts for your family and the white elephant exchange at the office can easily get to the best of us. The folks over at Psychology Today suggest not trying to do too much. Definitely watch what you eat and drink…and don't totally blow off exercising. That will help keep your intake balanced.
Pro Tip: Keep a budget for holiday spending, it's tempting to run up those credit cards.
Dodge of choice: Dodge Durango – According to RepairPal.com, the Durango has an above average reliability rating and maintenance costs are lower than the national average. You can count on Durango's combination of space and power to reliably get you through the holidays.
"Keeping up with the Joneses"
The holiday letter. Lots of folks write them; sending out a recap of the year's victories for their family. When you get one and read about how your nephew won the Pyramid Cup Stacking Championship, it's tough to not roll your eyes. But, when someone brags about a new job, more money, fancy new house…it can be frustrating to say the least.
Pro Tip: Show them videos of Santa and the Redeye Express!
Dodge of choice: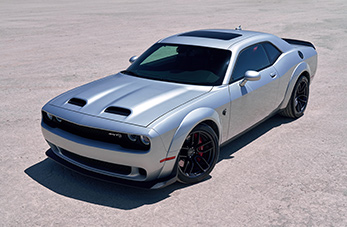 Challenger SRT® Hellcat Redeye – Because 797 horsepower makes everyone jealous!
No matter where you're going this holiday season, keep an eye out for the police. They'll be stepping up their enforcement. There are countless construction zones and inclement weather expected in much of the nation that can play a role in safety too. But, what about that shiny new Dodge you've got? Did you splurge on TorRed (my FAVORITE red on any modern car!)? The urban myth is that red cars get pulled over more than any other color. Makes sense…except that's simply not true. According to How Stuff Works, WHITE is the most pulled over color, followed by Red, Grey and Silver. Police say they're more focused on what a driver is doing, rather than what color his or her car is.
Be safe out there, enjoy your family, the time on the road and many Happy Holidays from Dodge Garage!
Comments
Comments