Motor Envy
4 years ago Showcase
FCA US LLC HAS PRODUCED SOME OF THE BADDEST ENGINES ON THE STREET.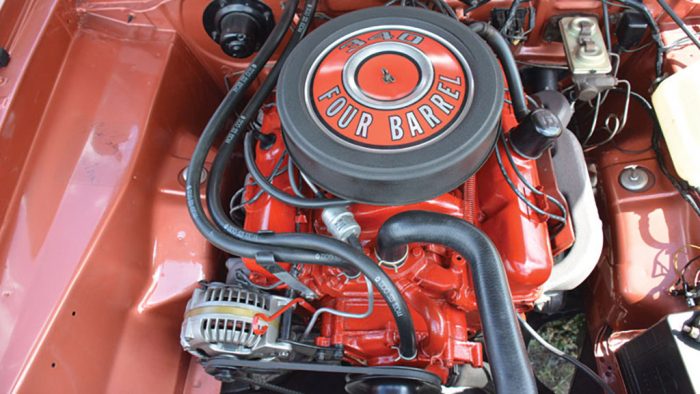 In 1968, Chrysler Corporation introduced a giant killer, the 340 small-block V8. With a 10.5:1 compression ratio, high-flowing big valve heads, four-barrel carb and a hot camshaft, it was a high-winding mill that ran hard. When wrapped in a Dart GTS, Swinger or Demon, the 340 could shut down the competition at will; even though they had more than 50 cubic inches on the little Mopar® small block. In its prime, the 340 made 275 hp @ 5,000 rpm and 340 lb.-ft. of torque @ 3,200 rpm.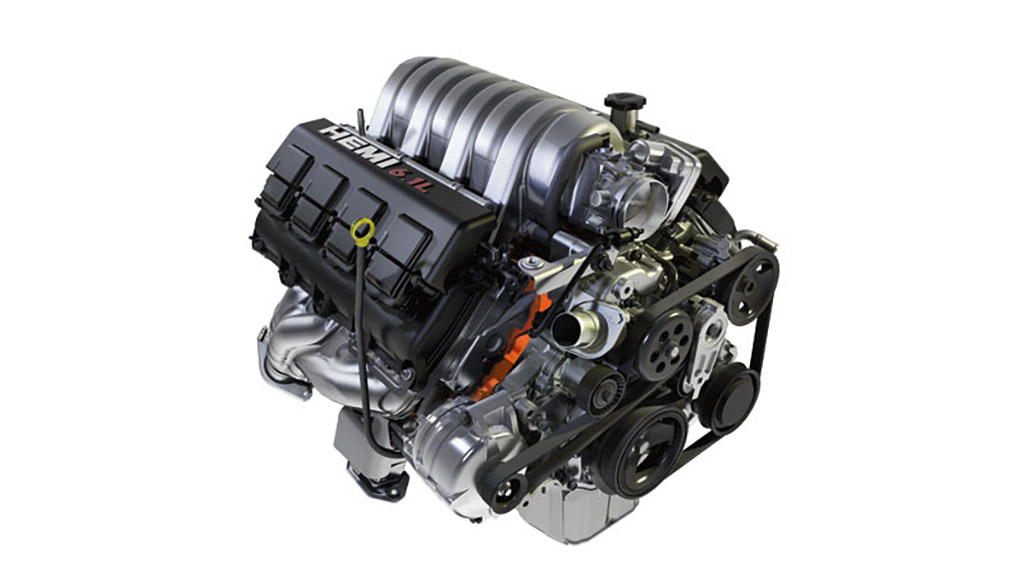 Thirty-some years later, with a compression ratio of 10.3:1, the 6.1L (372 c.i.d.) HEMI® V8 engine put out a commanding 425 hp and 420 lb.-ft., and had Chrysler Group reclaiming its stronghold on the muscle car front.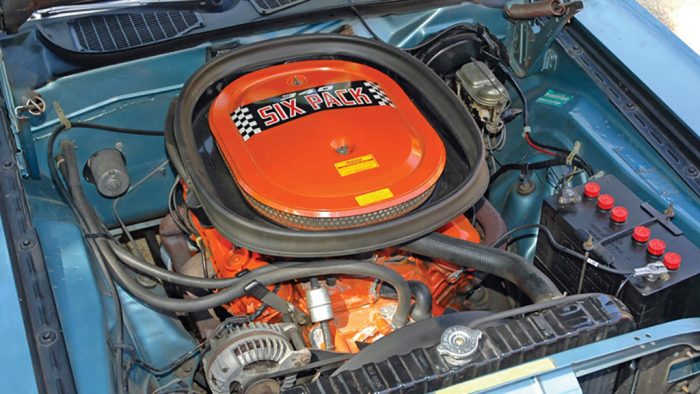 When Chrysler Corporation entered the Trans Am series in 1970 with their Challenger T/A and 'Cuda AAR, they made enhancements to their already potent 340 V8. By adding more material to the block and tweaking the cylinder heads and valve gear, it was a contender on the road course. The street cars had the infamous Six Pack induction system that included three Holley two-barrel carbs sitting on top of an Edelbrock aluminum intake manifold. Despite being a one-year-only option, the production 340 Six Pack produced 290 hp @ 5,000 rpm and 345 lb.-ft. of torque @ 3,400 rpm.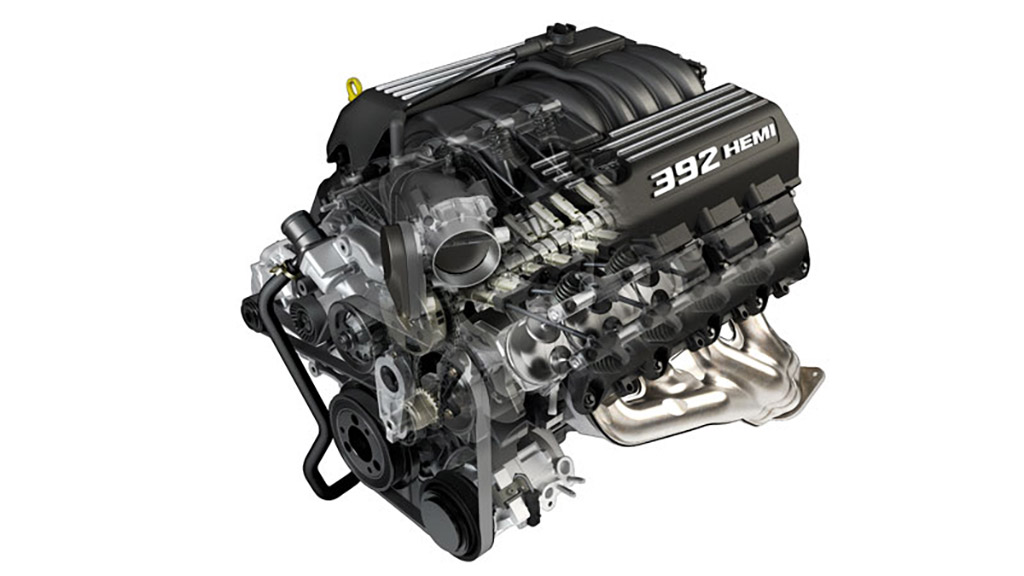 Next is a fan favorite. With 485 hp, 475 lb.-ft. of torque and a compression ratio of 10:9:1, we have the iconic 6.4L (392 c.i.d.) HEMI "Apache" V8. This crowd-pleaser is currently showcased in Charger, Challenger, Durango SRT® and Grand Cherokee SRT vehicles.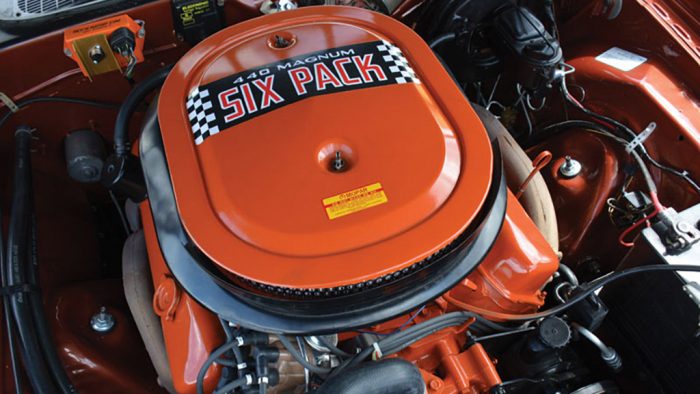 This big block bruiser carrying a trio of Holley carburetors on a hi-res intake manifold was first introduced in limited quantities mid-year in 1969. By 1970, the 440 Six Pack was optional on Challenger, Charger and Coronet models. With 390 hp on tap and 490 lb.-ft. of torque, the 440 Six Pack could shred tires at will while putting the competition on a trailer. This mighty big block would live through the 1971 model year until increasing emissions regulations would end its career early.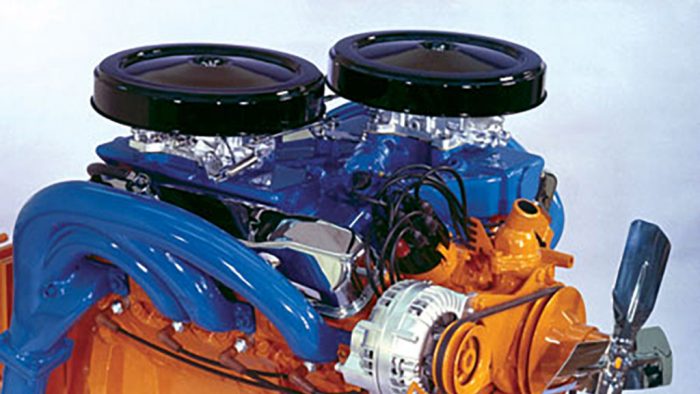 As the factories paid more attention to the growing youth market who were hanging out at the drag strips, Chrysler Corporation needed to up their game. After the success of the 1962 413 Max Wedge, for 1963 the engineers revised the cylinder heads and intake manifold, and increased the displacement to 426 cubic inches. Dubbed the "Ramcharger", with a 10.0:1 compression, dual four-barrel carburetors and high-lift mechanical camshaft, horsepower came in at 415 with 470 lb.-ft. of torque. By 1964, an even higher compression version with 425 hp had the 426 Max Wedge dominating the strips and streets across the country.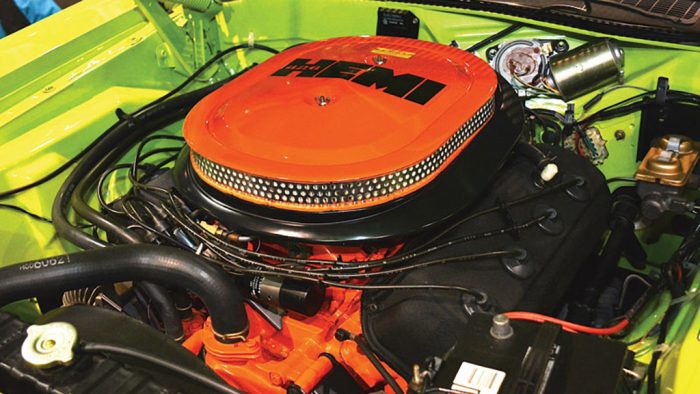 Born in 1964, the 426 Street HEMI engine dominated the NASCAR high-banked ovals and NHRA drag strips. Eventually, the racing sanctioning bodies required a street version of the 426 HEMI engine to maintain its legality as pressure was mounting from the other OEM competitors who were tired of losing. With dual four-barrel carburetors on an aluminum intake, massive cylinder heads, high-flowing exhaust manifolds and cross-bolted block, the 426 Street HEMI engine came out in 1966. With 425 hp @ 5,000 rpm and 490 lb.-ft. of torque @ 4,000 rpm, the 426 Street HEMI engine quickly earned a reputation on the avenues, boulevards and main street USA.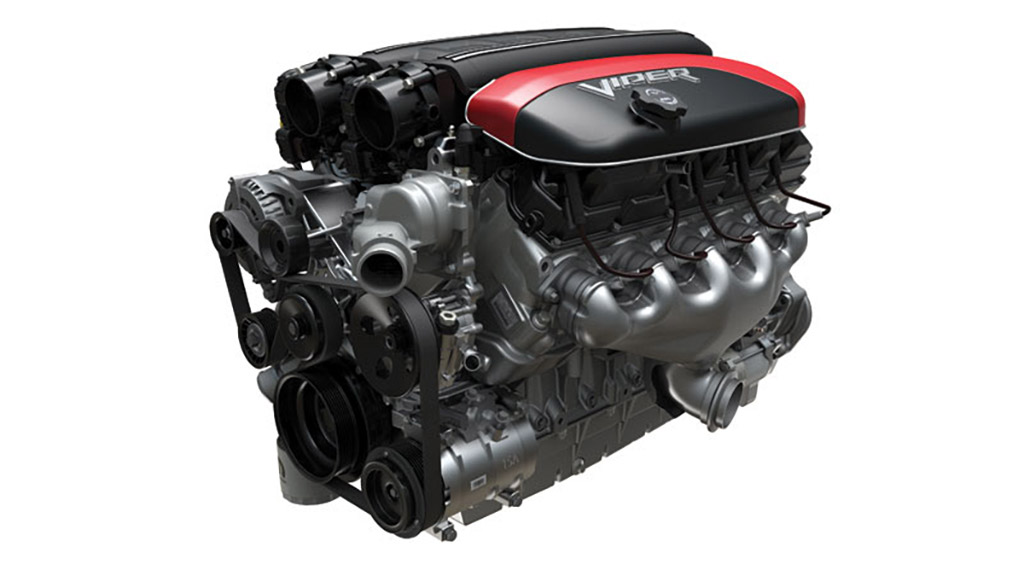 Part of a family of power plants, the 8.0L, 8.3L and 8.4L (488, 505 and 512.5 c.i.d.) V10s were found in select versions of Dodge Viper and Ram trucks. Tweaked with some SRT wizardry, the V10 put other engines to bed with a behemoth 640 hp and 600 lb.-ft. (with a compression ratio of 10.2), before 2013 saw its production ended. May it rest in peace.
Now, behold a set of modern-day twin titans (both with compression ratios of 9.5:1). First up is the 2015 6.2L (376.3 c.i.d.) supercharged HEMI V8 Hellcat, who strained at the leash in the SRT Hellcat cars, with 707 hp @ 6,000 rpm and 650 lb.-ft. @ 4,800 rpm. But in 2017, Hellcat was bested by big brother, the supercharged HEMI V8 Demon, found in the Challenger SRT Demon, which had a staggering 808 hp and 717 lb.-ft.
Comments
Comments