Race Cars for a Cause
4 years ago Showcase
For many of our servicemen and women, coming home is a challenge mentally, physically and socially. Heck, that's the origination of the entire American motorsports scene: Post-war soldiers were used to high-adrenaline situations and found they could satisfy that thrill in racing cars. If you're one of those who've served, you've got more options than ever to help you transition back to civilian life. Today, I get to introduce you to a group of people combining that with cars!
The terminology is "recreational therapy," essentially using fun to make life better. Honestly, who among us couldn't use more of that? Often, it includes horseback riding, art classes, music and such … and they're all great programs. But I got a note from my buddy, Steve Richard, telling me about a program he's involved with up in the northeast, "Race Cars for a Cause." They're a true 501.c3 charity that hosts track days and invites veterans to come ride along in high-performance cars on racetracks. And it's all for free!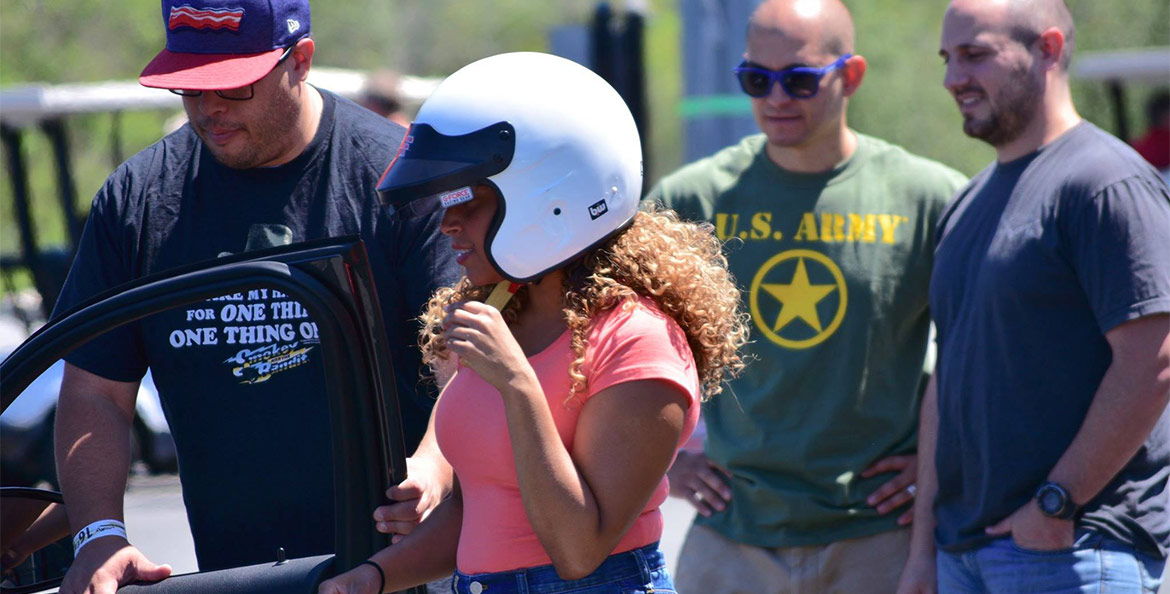 I HAD to know more, so I hooked up with "Cause" founder Jeff Archambeault…
John Hammer: Why build a charity around cars?
Jeff Archambeault: My dad is a car guy too. When I was a kid, he had a 1953 Ford Mainline. There was a Corvette, a '69 Buick convertible. It made for great memories. Then my brother-in-law came back from Afghanistan with serious injuries. He was only 26 and doctors told him he'd never be the athlete he always had been. He's a stubborn guy and rehabilitated himself, re-learned how to skate and now coaches a hockey team. That was so inspirational. I wanted to incorporate my passion for racing and my desire to give back.
JH: Tell us about the first event you did.
JA: I met up with another guy who was doing a track day at Lime Rock Park (the legendary track in Connecticut). We piggybacked on his event and had five veterans come out with us. From there, the word began to spread; we got more interest and more guys who volunteered their time and their cars. The local press heard about us and told our story.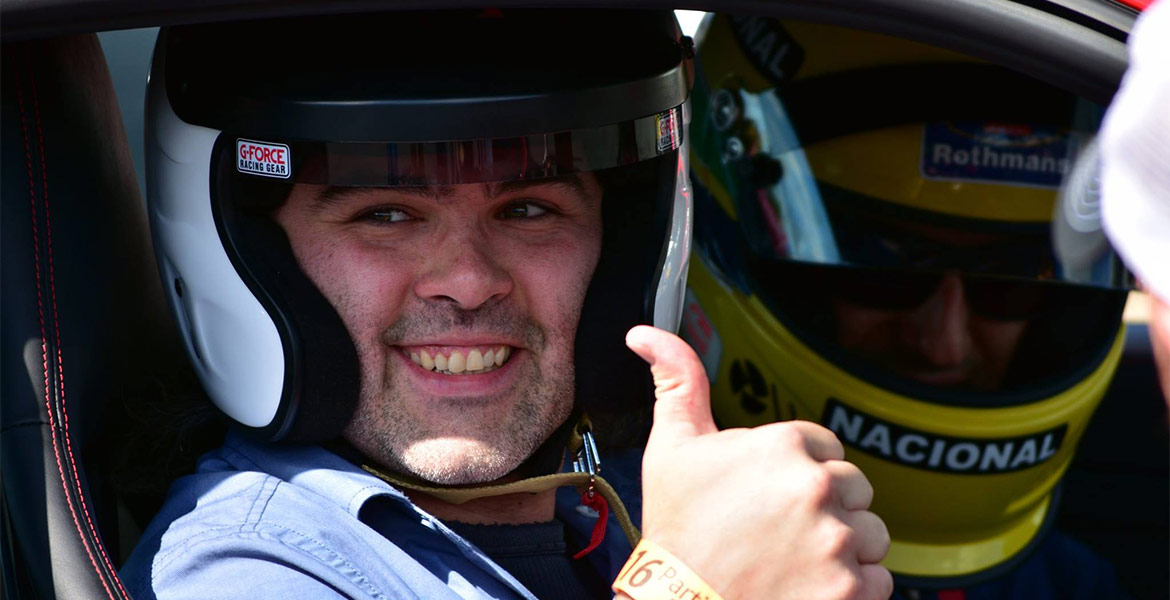 JH: As a general rule, car enthusiasts are some of the nicest people I've ever met. I'm assuming that carries over to Race Cars for a Cause?
JA: It does. A friend of mine gave encouragement, reminding me that what we're doing makes a real difference. When a vet comes back from deployment, they are often shut-ins. They lose that camaraderie they've had while on active duty. We are giving that back by allowing them to get out of the house. To socialize with other vets who've been through what they've been through. Simply getting out and making new friends!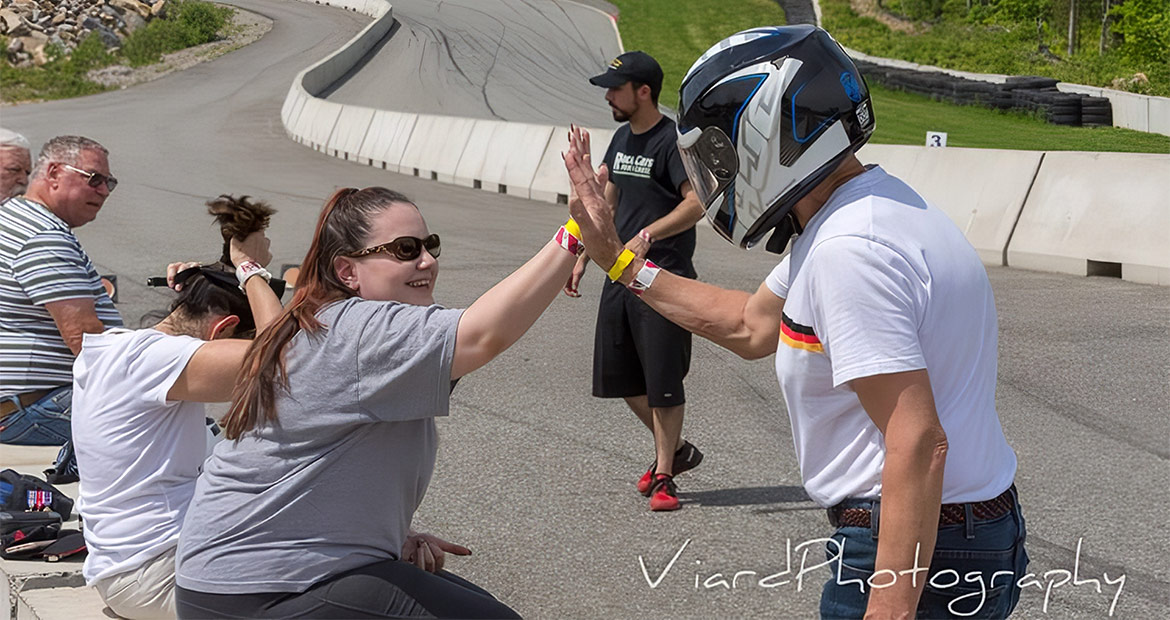 JH: Walk us through a typical day at the track.
JA: Our guests come to the track and pass through our registration process: Get signed in and have a morning briefing explaining how the day is going to run, go over the safety aspects. Then the laps begin! Each vet is welcome to go in each of the cars available that day.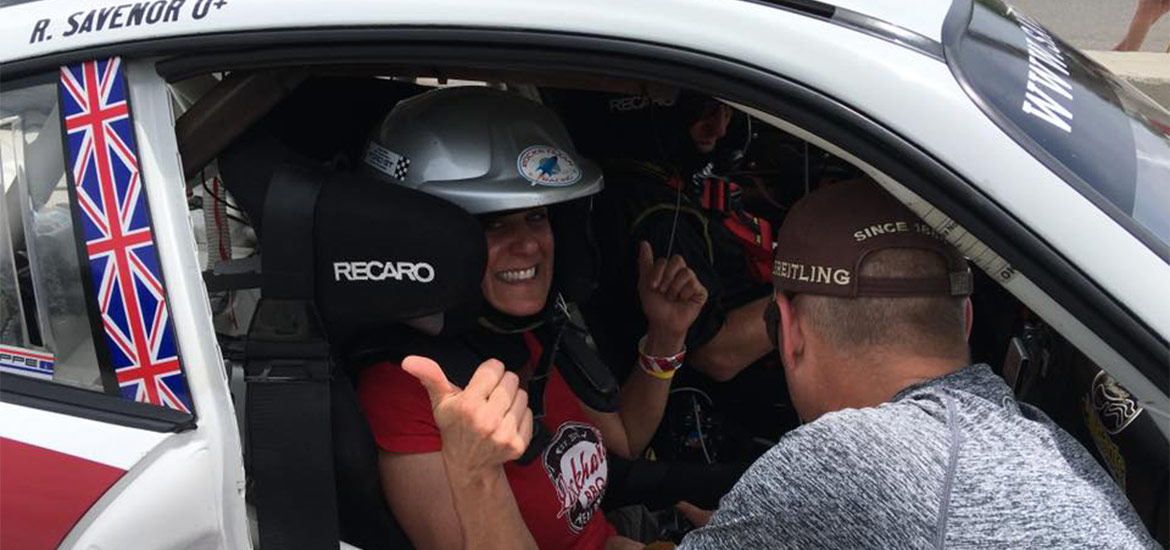 JH: I've got to ask about the cars on site; what do you have?
JA: The charity owns a track-prepped BMW, but we rely on our volunteers. At most events, we have 15-20 drivers who donate their cars and driving skills. Recently, we've had a Porsche GT3 Cup car, a Ferrari 458 Challenge and a purple Dodge Viper ACR!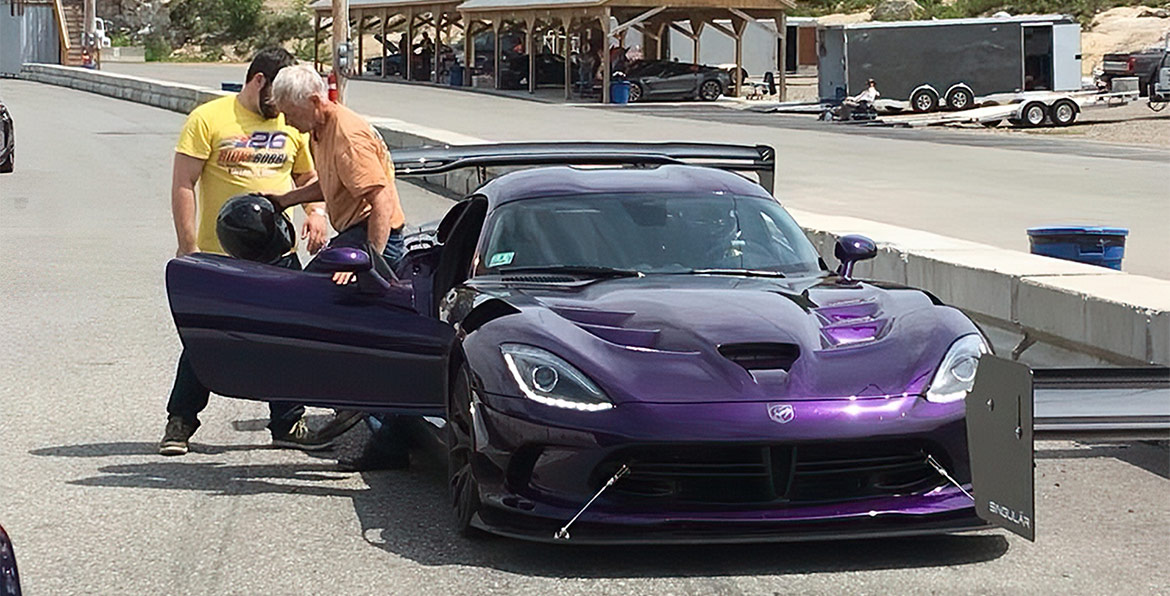 Jeff followed up with a number of stories including this one from their second event ever, when he and one particular vet had a chance to chat…
"About halfway through the day, the other vets were out on track and he and I were just making small talk. He leaned in and admitted that he had attempted suicide five times in his life. I was completely unprepared for this, but listened intently as he spoke. He was a Desert Storm vet and spoke of the horrors he witnessed while serving. Then he leaned a little closer and said, 'thank you.' He said that the 'bad thoughts' are always racing through his mind, every single day. But he didn't have one bad thought all day. He woke up early and motivated, knowing he was going to a race track to spend the day experiencing fast laps. This is why I continue to do my best to bring our events to veterans and their families (our events are ALWAYS free of charge)."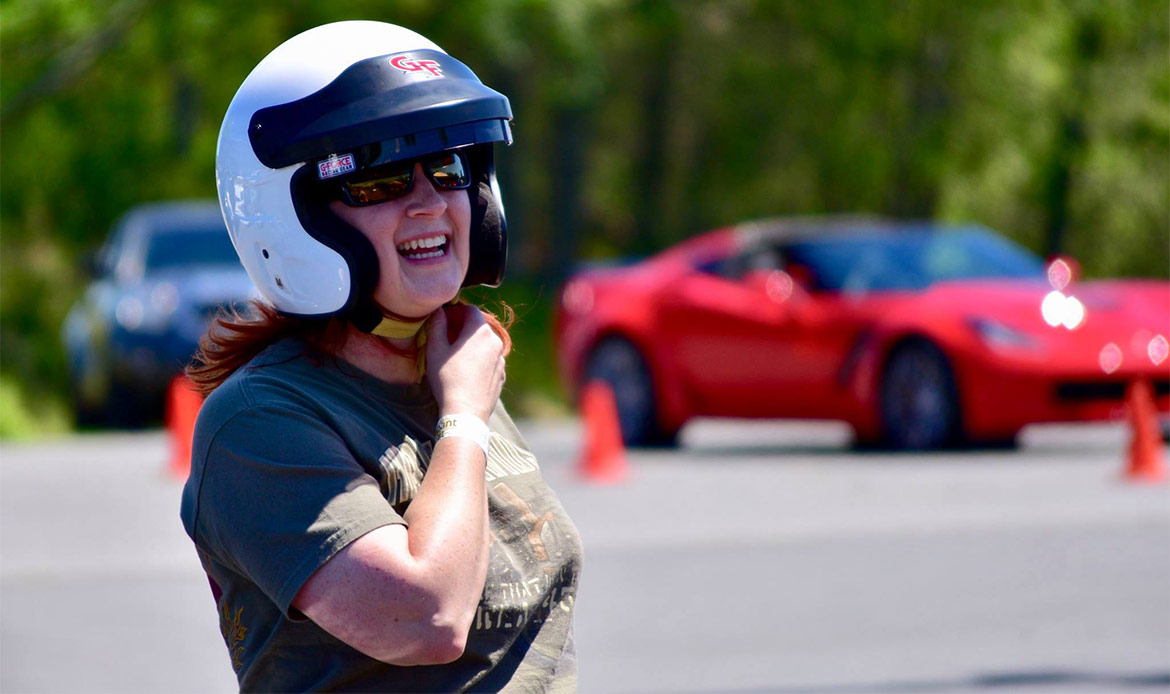 In 2018, they welcomed nearly 150 veterans, active duty military and families to the track and 2019 is expected to be even bigger. As a non-profit, Race Cars for a Cause heavily relies on volunteers to donate time, cars and skills. Plus, the tracks themselves generously give the track time to the event. Their first of 2019 is already up on their calendar: May 25th at Palmer Motorsports Park in Massachusetts. If you'd like to volunteer to be part of it, or if you are (or know of) a vet who'd love to take advantage of it, you can reach out at Cars4ACause.co.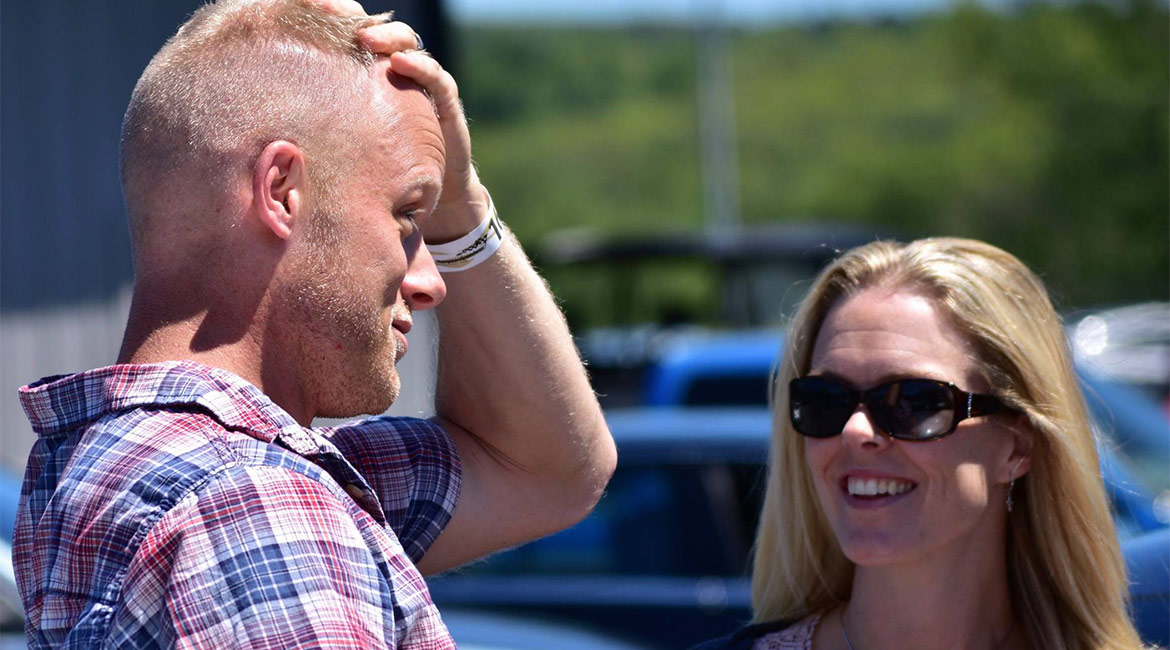 Officially, it's "recreational therapy", but for everyone involved, it's simply a great time with friends!
Comments
Comments