Why It's Mopar® or No Car! – Performance
4 years ago Showcase
"Mopar® or No Car"! Now that's a phrase that can really upset the competition. Some call it narrow minded, others call it cocky, I call it American automobile exceptionalism. As a lifelong Dodge girl brought up within this sentiment, I can tell you exactly why the motto is "Mopar or No Car"!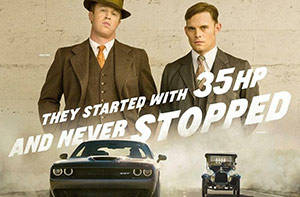 From the very beginning, the Dodge brand has pridefully focused on performance, and spent the last century living up to that image. Brothers John and Horace Dodge started the company after nearly a decade of building automobiles for Henry Ford. Responsible for manufacturing over a quarter of a million Model Ts, the Dodge brothers knew all of Ford's shortcomings and were prepared to compete. In 1914, they broke away from Ford and created the first-ever Dodge automobile. With a whopping 35 horsepower (that's 15 more ponies than Ford's Model T), a 12-volt electrical system, all steel bodies and a sophisticated new transmission, the Dodge boys' successful new car took off fast and left Ford in the dust. Even after the abrupt passing of the company's founders, the Dodge brand managed to persevere through the great depression, world wars and an unstable market.
By 1953, things were finally back on the up and up, allowing Dodge to release the first installment of their acclaimed HEMI® engine.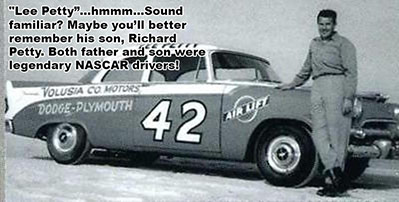 The 241 CUI (cubic inches) of raw power was dubbed the Red Ram and brought home Dodge's first of many NASCAR victories by driver Lee Petty. The Chrysler Firepower HEMI series had received multiple face-lifts and power upgrades by the time Chrysler unveiled the legendary 426 HEMI engine in 1964. Ranking in at an outstanding 425 horsepower with 490 lb.-ft. of torque, the momentous motor was soon coined the "elephant" for its sheer size, power and capabilities. Still coveted to this day, the 426 HEMI has become a treasured piece of Mopar heritage and remains a fundamental contributor to Chrysler's success. From the track to the street, the autocross to the 1/4-mile; the 426 HEMI engine seemed to dominate in every racing event that year. After spanking Chevy and crushing Ford, even die-hard fans adopted the "if you can't beat 'em, join 'em" policy and swapped the 426 HEMI engine into their racecars despite their own brand loyalties.

Upon its introduction, the 426 HEMI engine brought home countless wins within NHRA, AHRA and NASCAR racing, but the fun didn't last long before competitors cried foul and claimed they were too fast to be safe. For the 1965 season, NASCAR implemented a rule that forced manufacturers to put their racing engines in production vehicles to qualify. Chrysler's competitors certainly reveled in this penalty, I mean even Chrysler isn't wild enough to put a 426-horse monster into granny's grocery-getter, right? Wrong! In 1966, Chrysler introduced the "Street HEMI" engines and offered them in mid-sized cars like Coronets and Belvederes to gain acceptance in NASCAR racing.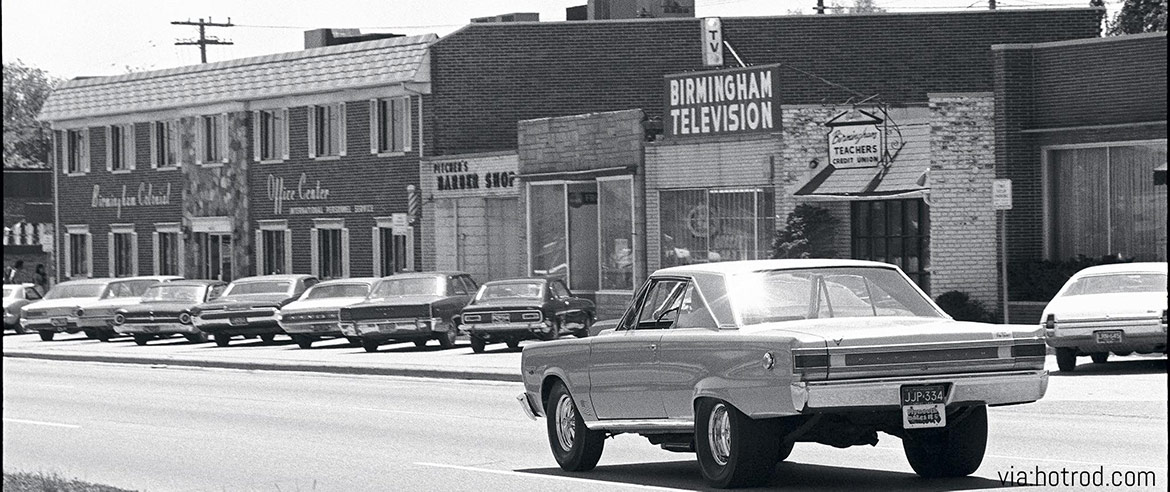 Years later, Chrysler's moonlight engineers devised a secret plan to dominate on and off the track. Stroking an already overpowered HEMI engine to 487 CUI, cramming it between the fiberglass fenders of a '67 GTX, and putting legendary driver Jimmy Addison behind the wheel was a formula for success. Everyone on Woodward Ave. knew who built the fastest cars, with the undefeated "Silver Bullet" reigning as undisputed champion of the street.
By the time they got back into NASCAR, Ford and Chevy had figured out how to compete with the ruthless 426 HEMI engine. That didn't stop Chrysler though, it just got the gears turning. Already producing peak power, engineers turned to aerodynamics for success. After dabbling with the Charger 500, it was quickly realized that the flat nose restricted airflow and the low deck-lid wasted the slipstream provided from the roof-line, thus the winged warrior was born! Bizarre? I suppose. Ridiculous? Maybe… But fast? Absolutely! Despite their absurd styling, Dodge's Daytona Charger and Plymouth's Superbird have become some of the most collectible muscle cars ever!

By the mid-'70s, expanding government regulations, a rise in insurance cost and an oil crisis had killed the muscle car era, but that wasn't going to stop Dodge from continuing to shatter performance records. Receiving fastest production pickup truck accolades multiple times, setting Nürburgring records with their ACR Viper and bringing back the HEMI engine wasn't enough for Dodge (after all, they have quite a name to live up to). That's why, in 2015, they broke ground again, releasing their SRT® Hellcat edition to both Charger and Challenger models. With a whopping 707 horsepower, Dodge knocked out their domestic competitors, and even received the title of fastest production 4-door for the Charger.
Patiently waiting for Chevy and Ford to play along, but with no contenders, they've outdone themselves again with something truly sinister. In 2018, Dodge unleashed the fastest production car of all time. That's not a dramatization, exaggeration or misrepresentation, that's a stone cold fact.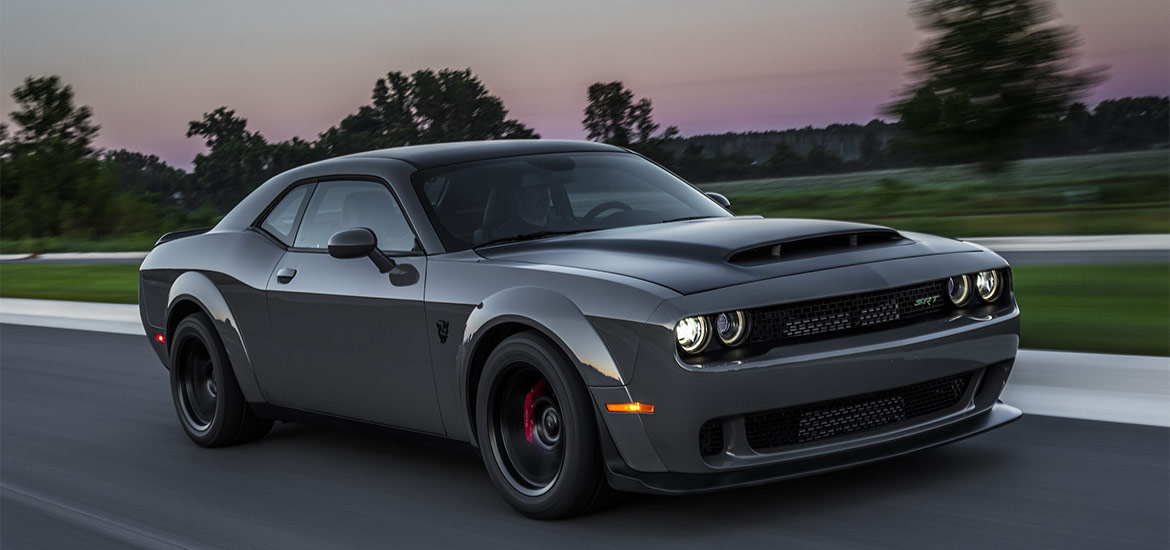 Dodge's new SRT Demon holds the record for fastest 1/4-mile, fastest 0-60 and most G-force, and it's the only production car to pull wheelies! With a whopping 840 horses, you would think it can't get much better – but wait, there's more! To appease their heritage-crazed fan base, Dodge recently took a step beyond your average automaker, unveiling the 426 Hellephant engine. Ranking in at 1,000 horses with 950 lb.-ft. of torque, the Hellephant engine is not only the most powerful OEM crate motor to date, but the only modern manufacturer crate engine to be designed for a classic car. That's right, Dodge's new monstrous motor is engineered to fit between the fenders of an old-school Dodge, Plymouth or Chrysler. With such a successful comeback, there's no doubt Dodge's modern performance efforts are here to stay.
Now, if building beastly engines, dominating in all forms of racing and pushing the competition for the last century isn't enough to convince you, then check back tomorrow for part #2 and you'll understand exactly why it's Mopar or No Car!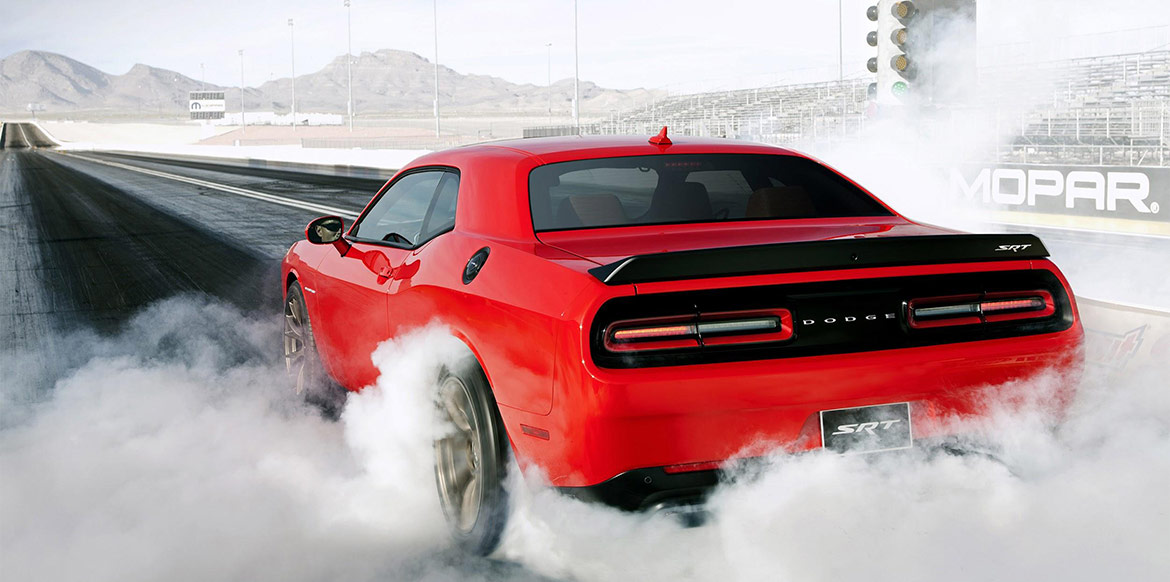 Photo credit: hotrod.com
Comments
Comments