Why It's "Mopar® or No Car"! – Style
4 years ago Showcase
Performance is important and being the fastest and most powerful brand is great and all, but you gotta look good while you're doing it. Up until the 1950s, Mopar® vehicles were still being designed by the engineers. Without a doubt, Chrysler's engineers did a phenomenal job producing safe, fast and reliable cars, but the brainiacs didn't know the first thing about style. In 1949, Chrysler began a new chapter of history when they hired Virgil Exner, who later became Chief Stylist. With the help of Exner, Chrysler was finally able to build cars that looked as good as they performed. Quickly living up to his purpose, Exner's designs became a hit when he constructed the first finned Chrysler product.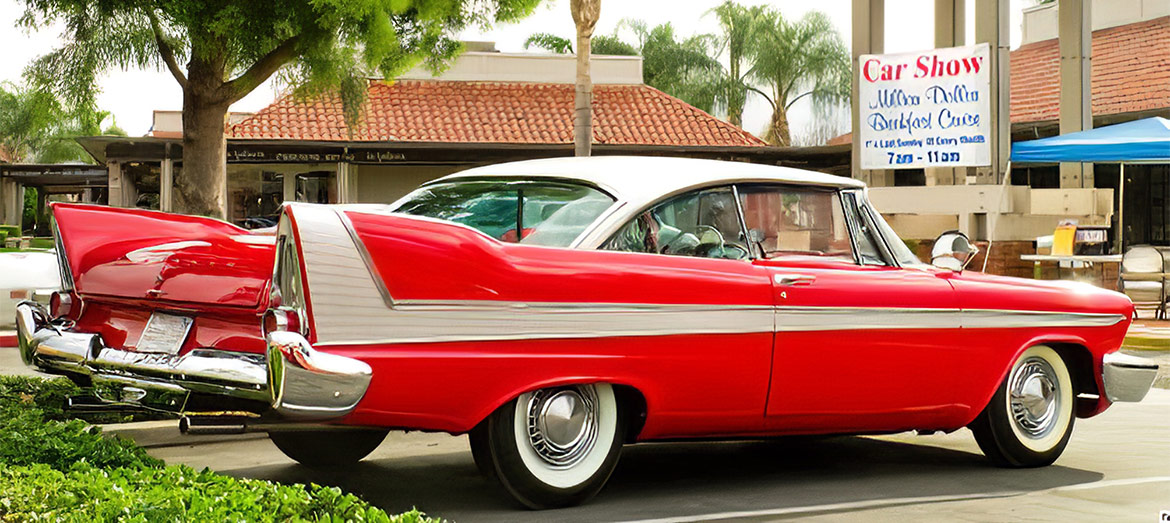 Exner not only believed tall tail fins provided an aerodynamic advantage, but also that the wild new look would be hip to boot! In addition to dramatically exaggerated tail fins, his new design sported a sleek long hood, a sloping roofline and a menacing front end. For the first time ever, Mopar cars looked out of the box, cutting-edge and downright intimidating beside the tame Ford and Chevy vehicles. The style was known as "The Forward Look", and became an instant classic of '50s culture.

With Chevrolet on the left, Ford on the right and Plymouth centered, we can clearly see the innovation in Chrysler's newest designs. While other automobiles of the '50s wore angled quarter panels that somewhat resembled a tail fin, only Mopar cars were so dramatic, so striking and so iconic.
While the fin phase died down, Chrysler never stopped looking forward as they released their 1/4-pounder muscle machines of 1962-65. This generation of Mopar vehicle styling may have been a bit too ahead of the curve. The bold new look was rejected by the prudent public of the early '60s, but was an absolute hit in the early days of Super Stock drag racing.

With smaller bodies, powerful drivetrains and wild body lines, it was no surprise to see the new Dodge and Plymouth take over the track. The Max Wedge era cars look fast standing still, but Chrysler wasn't slowing down as they entered the premium years of Mopar muscle.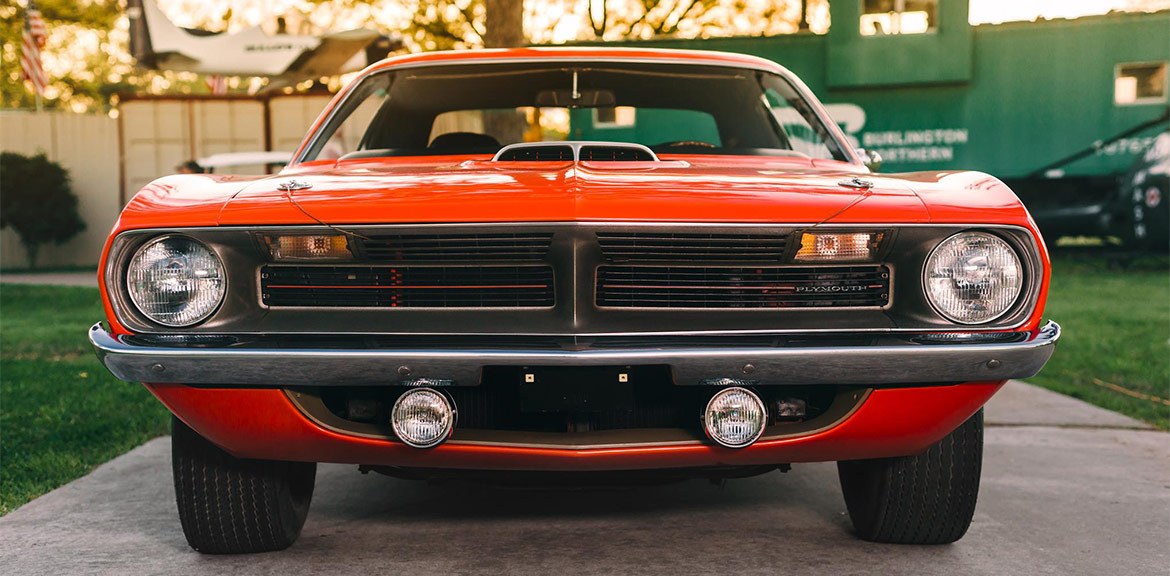 As a generation that grew up watching drag racing and car-chase flicks, it was clear what the youthful baby-boomers expected out of a car. Boisterous, brash and unapologetic, Chrysler slid into the muscle car scene almost seamlessly. Prepared to face off with any competitor, there is no doubt this is the decade we saw Chrysler truly stand out from the crowd. Newest Chief of Design Elwood Engle lead the charge in shifting style into the bold brazen looks that became known as Mopar muscle cars.

With swooping scallops, striking scoops , coke-bottle bodies and flashy front-ends; it's no surprise Dodge and Plymouth vehicles of this era became some of the world's most desirable hot-rods.

Warning: May break necks and cause excessive drooling, stare with caution.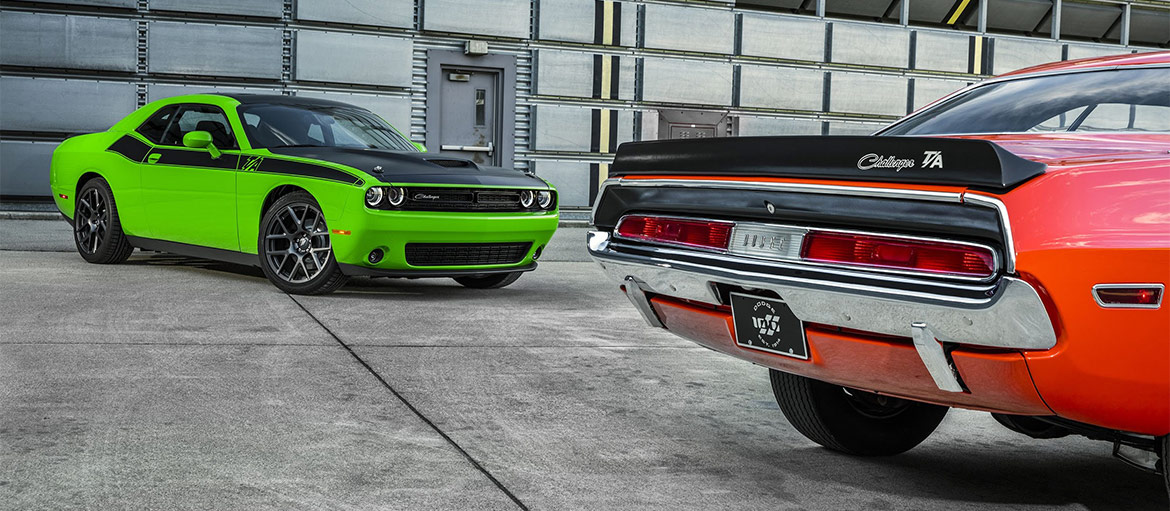 These formative years of Chrysler's designs not only built the brand, but still influence Dodge to this day. Revitalizing the classic "muscle car" isn't as simple as just building something that goes fast, but paying homage to those who came before you as well. As always, Dodge continues to set themselves apart in design and strives to build cars that look as good as they go. With more classic characteristics than any competitor, Dodge dominates the nostalgia market. While other brands may attempt throwback stylings for novelty, Dodge remains the only brand that's dedicated, unashamed and audacious enough to build a real big, bad, American muscle car.

Passionate in performance, stunning in style, does it get any better? Find out in part #3; and before you know it, you'll be preaching the motto "Mopar or No Car"!
Comments
Comments