Winter Warrior – 2019 Challenger GT AWD
4 years ago Showcase
It's a typical February in Michigan and its bi-polar weather pattern is upon us. One day is mild, dry and sunny, and the next, you get angry Old Man Winter reminding us it's still cold and crappy in the "Mitten" state.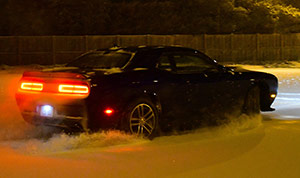 With the dropping temperatures and a few inches of the white stuff falling from the sky, I feel like a grade-school kid home on a snow day and ready to go play outside. This time, I'm venturing away from the backyard and onto the streets of Detroit searching for an empty snow-covered parking lot in the middle of the night. I'm ready to go all Hoonigan behind the wheel of a 2019 Dodge Challenger GT AWD.
I might be well past the age of being a juvenile delinquent, but let's be honest, it's just a number. Watching the tach needle swing up to 6,000 rpm when stomping the Challenger's loud pedal made me grin. The tires chomping four inches of fresh snow sounding like a Pac-Man video game made me laugh. Shooting a pair of five-foot-long rooster tails of white powder while looking over my shoulder for the man made me paranoid.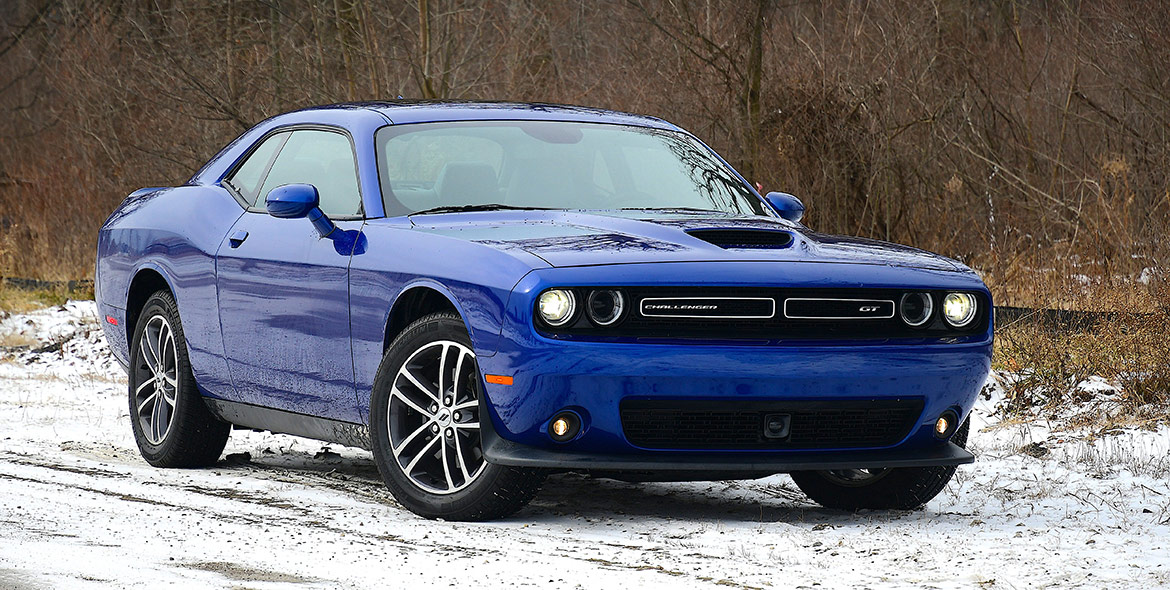 With its IndiGo Blue paint contrasting very smartly against the bleak winter landscape, the Challenger GT AWD and I continued on our trip through the Motor City. We drove past state-of-the-art auto plants, boarded up and shuttered buildings, hipster coffee shops and everything in-between. The occasional massive pot hole had us doing interesting maneuvers that could be misconstrued for driving under the influence, but the Challenger handled these without breaking a sweat. There were times we had no choice but to roll over massive ruts and missing chunks of pavement, but the Challenger's suspension and chassis barely protested.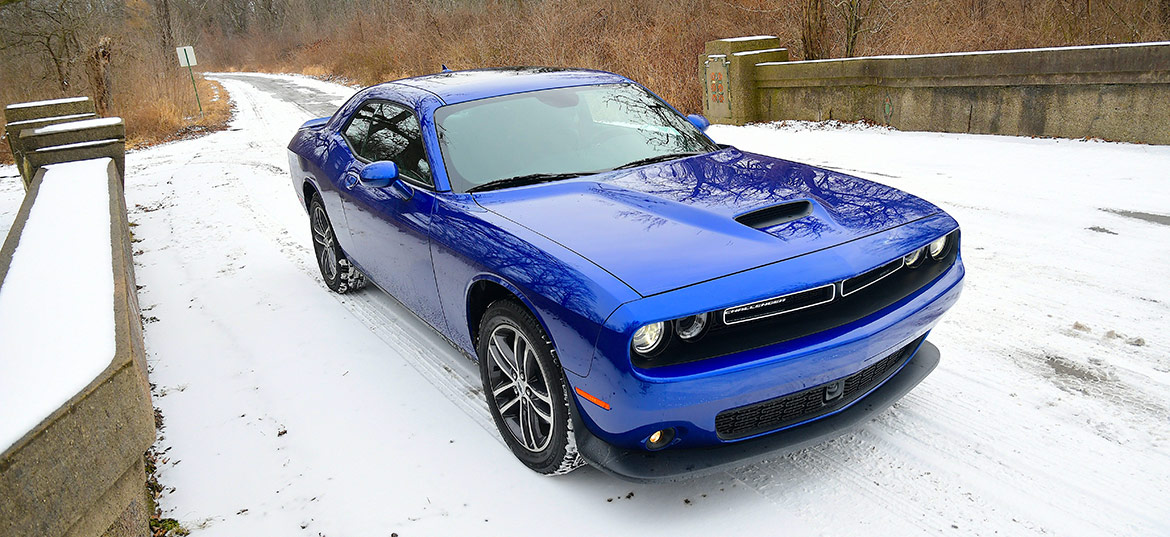 Detroit might be on the rebound, but many of the main surface streets are so bad, they could double as the torture road used for durability testing at the FCA Chelsea Proving Grounds.
There are those who say muscle cars have a one-track mind. Those folks live under a rock and should get out more often. Like me, the Challenger GT AWD has multiple driving personalities. Now, I'm not here to tell you the 2019 Challenger GT AWD can hang with a Dodge Challenger SRT® Demon or a Dodge Challenger SRT Hellcat Redeye in a quarter-mile brawl on the drag strip; it can't, I've driven all of them. But, if you're looking for a fun daily driver that can tackle rain, sleet and snow while clicking off ETs quicker than stock muscle cars from the golden era of Top 40 AM music and 15-cent cheeseburgers, this surefooted Challenger is your ride.
With some DNA from its R/T sibling, the Challenger GT AWD is America's only all-wheel-drive muscle coupe.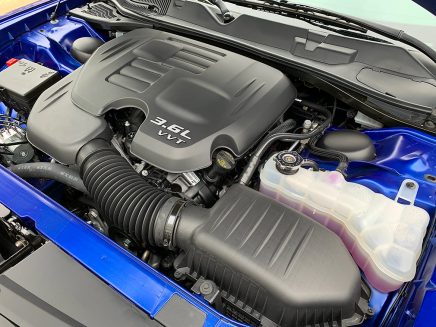 Now before you scream, "Hang on, Hakim, it only has a V6, it's not a true muscle car," you should know something about what's under the hood. Motivation comes from the 3.6-liter 24-valve Pentastar® V6 that moved the Challenger in a hurry when I commanded it with my right foot. Let's look at the numbers – 305 horsepower at 6,350 rpm; 268 lb.-ft. torque at 4,800 rpm, all on 87 octane gas. That's pretty stout considering this V6 makes more "true" horsepower than many small and big block V8 engines from the disco and punk rock eras. Despite not having the throaty V8 exhaust note, the Challenger GT AWD still planted my backside firmly in the driver's seat when I nailed it.
If Milan Dragway had been open, I would've wheeled the Challenger GT AWD right into the staging lanes and made some laps, but it was closed for the season. Road tests from an identical model last year showed 0-60 mph coming in at 6.1 seconds and quarter-mile times in the mid to high 14-second zone. That's impressive considering the Challenger GT AWD can hold its own in a matchup with many iconic muscle cars like a 1969 Super Bee with a 383 Magnum. And like the muscle cars from that era that wore scoops and spoilers, the Challenger GT AWD didn't disappoint. It carried tons of attitude as I stared out over its super-cool hood borrowed from the SRT392 and imagining I was on the starting line the NHRA Winternationals ready for the tree to come down.
Instead, I was at the intersection of Jefferson Avenue and Woodward waiting for the light to change so I could holeshot the guy in the next lane. Just 20 yards ahead, a caravan of orange construction barrels and flashing yellow lights told me my lane was ending. I needed to make my move quickly and channel my inner "Big Daddy" Don Garlits. At the hint of green, I stabbed the throttle and the Challenger GT AWD hooked and booked with not one trace of spinning the tires on the wet pavement.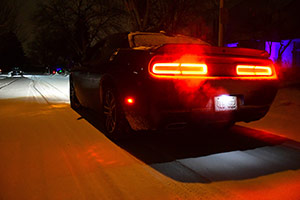 While acting like a deviant snow blind gearhead, the Challenger GT AWD had all the creature comforts of any luxury sports coupe. The Nappa/Alcantara Performance Seats hugged me like my grandmother while the heated steering wheel kept my hands toasty warm as the outside temperature plummeted to single digits. I was also showing my age by rocking out on the satellite radio to Underground Garage, Classic Vinyl, 1st Wave and Lithium on the killer sound system that included six speakers, a 276-Watt amplifier and subwoofer.
The 2019 Challenger GT AWD Plus is a muscle car that just happens to be missing two cylinders, but that's okay with me. There's an advantage to having an engine you can hammer all day and night without watching the gas gauge needle drop like a bag of concrete being thrown in the river.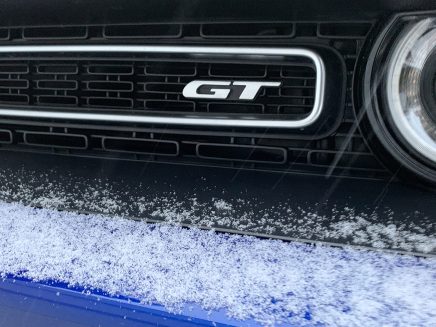 And after all our motoring shenanigans of doing donuts, drifting and other things we won't mention in order to protect the innocent, we averaged over 21 mpg while exploring the mean streets of Detroit in the dead of winter.
If you're looking for a daily driver two-coupe with awesome styling and performance that you can take on just about anything Mother Nature throws down, the Challenger GT AWD is your all-season muscle machine. And when you run into someone who claims a V6-powered machine can't be a muscle car, just reach into the glove box and show them your timeslips, along with the snow brush in the backseat.
Comments
Comments
Previous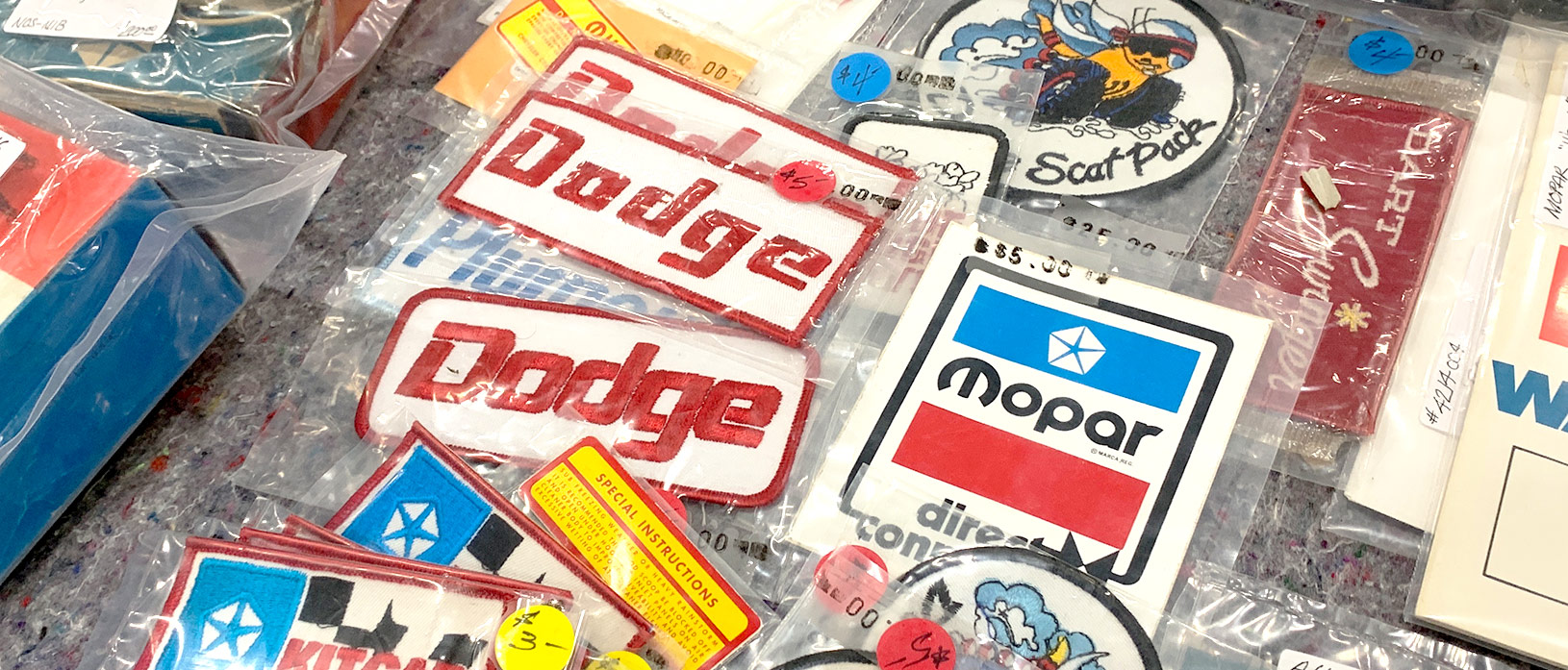 Next