Happy Father's Day from DodgeGarage!
4 years ago Showcase
Dads are one of a kind. They help raise us, scold us when we do dumb things and offer invaluable advice on a myriad life experiences that can throw us a curve every now and then. It seems our dads have that special insight in guiding us along a rocky and curvy road as we grow up into adults. That's a good thing and that's why dads deserve a lot more than what they get credit for in life.
For many in the car hobby and drag racing world, there are strong bonds between a dad and his children that go way beyond the normal relationship. It's more of trust and having each other's back. For NHRA Pro Stock World Champ Allen Johnson, his racing career has been driven by the love and encouragement of his father Roy. For Roy, he's been drag racing Mopar® vehicles since the late 1960s and taught young Allen the importance of hard work and how to manage time. Growing up in Tennessee, the Johnsons were simple folks. Roy's need for speed began in the early 1960s by racing in the fields that included go-karts and then on to dirt tracks in which Roy would win two championships. Eventually, Roy headed to the Bristol drag strip and campaigned a 1962 Plymouth with a 413 cubic-inch V8, and a Dodge Challenger with a modified 340-cubic-inch V8. With young Allen at his side, Roy would win many Sportsman championships. To help fund Roy's passion for going fast, he worked at the local Dodge dealership as a mechanic. This was during the heyday of Super Bees, Dart Swinger 340s, Charger R/Ts and other muscle machines. Roy quickly earned a reputation as the "go-to" guy in the community if you wanted your Mopar vehicle to go faster.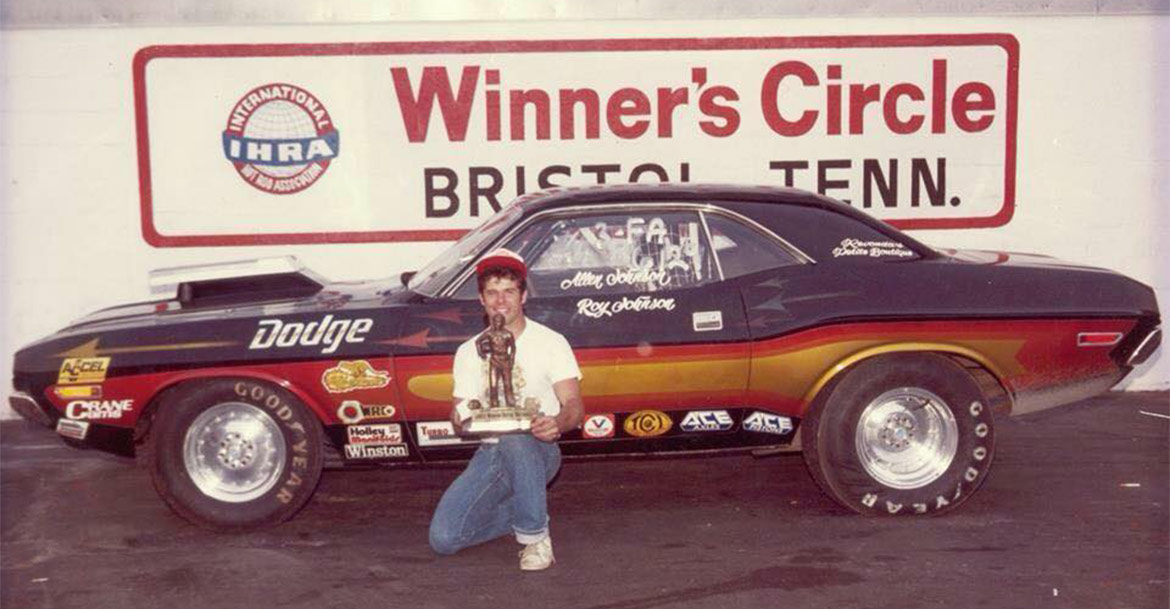 For Allen, growing up with a dad like Roy meant many things. Roy was very stern and strict on Allen's work ethic and eventually taught him how to be successful in life. When it came time for Allen to follow in his father's racing footsteps, Roy tried in vain to talk him out of it. Remember, Allen began going to the races with his dad when he was old enough to walk and because of that, Allen got the racing bug at a young age. But his dad knew racing is an expensive sport and without securing a sponsor, it would be a money drain with very little returns. That never stopped Allen though, he still tried his hand driving his dad's Challenger and even won some IHRA races. This was the spark that fueled Allen's argument with his father that they could be successful in racing, especially in the highly competitive NHRA Pro Stock class.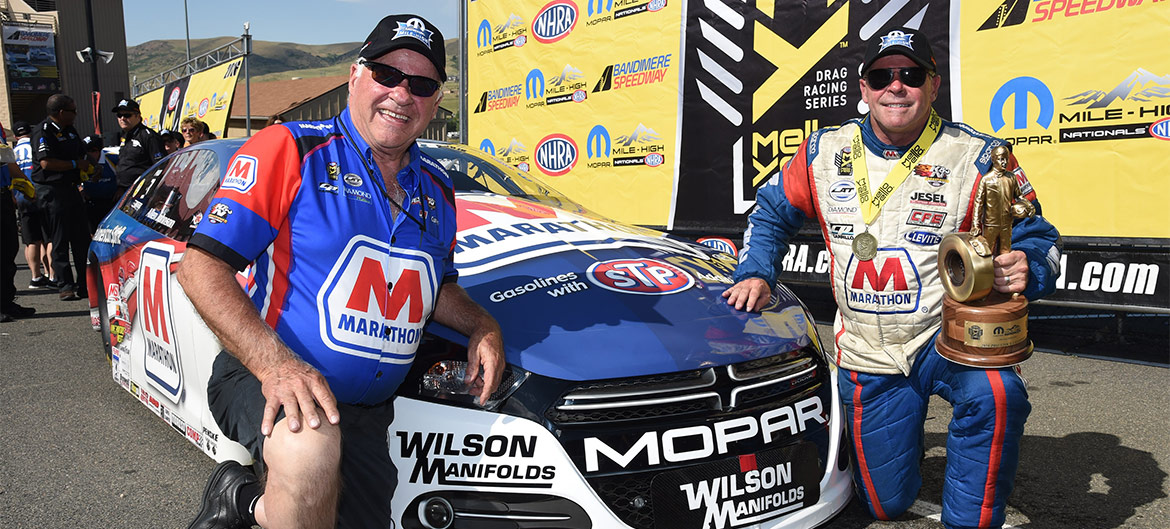 Allen eventually convinced his father and the two set off in search a NHRA Pro Stock World Championship. The pair certainly struggled at first. For Allen, his father was not only his crew chief, but also his mentor and that's been a special part of the family dynamics. Their hard work paid off and Allen collected 27 victories in NHRA Pro Stock and was crowned the world champ in 2012. Quite an accomplishment for the father-and-son team who never forgot their humble roots. Roy tuned the 500-cubic-inch HEMI® V8 engine and Allen pulled the shift levers and, as they say, the rest was history. The two raced the Pro Stock class for 22 years, but when NHRA instituted a rules changed that hindered the top-end performance of the HEMI engine, the duo felt it was time to walk away from the class in 2017.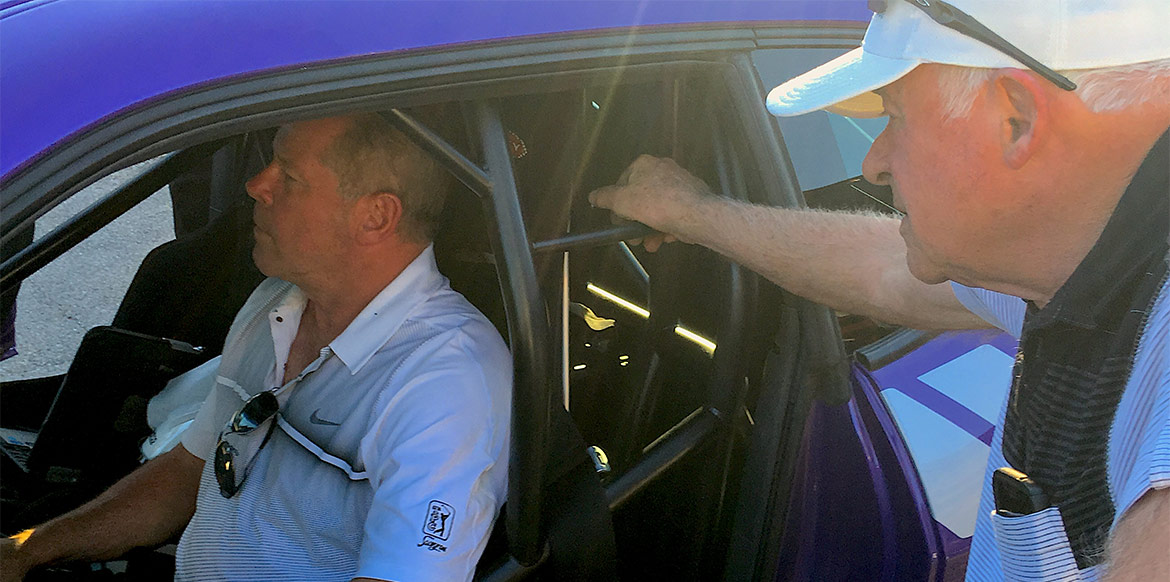 Since Roy Johnson was a workaholic, fairly crafty and even somewhat a genius, they didn't stay away from the drag strip too long. Just last year, they began running a supercharged HEMI engine-powered Mopar Dodge Challenger Drag Pak in the NHRA Factory Stock Showdown and NMCA Factory Super Cars classes. In a way, Roy and Allen Johnson have returned to their Sportsman roots while still being able to spend time together in the shop, on the road and in the pits. At this point in their lives, it's a slightly slower pace (not really, their 1,300-horsepower Drag Pak runs 7.80 seconds in the quarter-mile), but it's something to keep them both active in a sport they love and enjoy.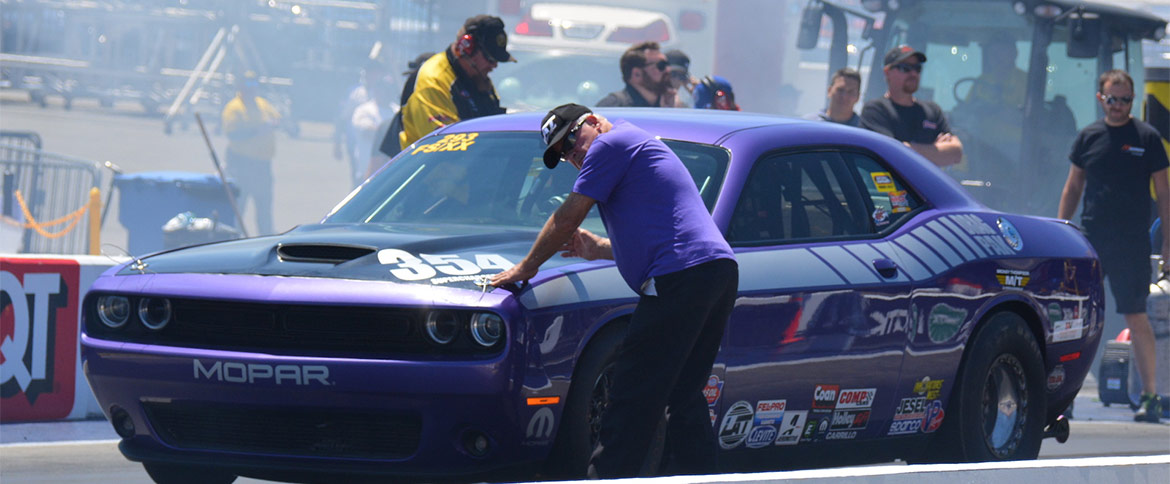 When I asked Allen what advice his father has given over the years, especially in the competitive environment of Pro Stock and Factory Stock drag racing where competitors are always looking for a performance advantage, Allen laughed and said, "Work hard and keep everything covered up."
Happy Father's Day to you both!
Check back throughout the week for more father-son feel-good stories!
Comments
Comments
Previous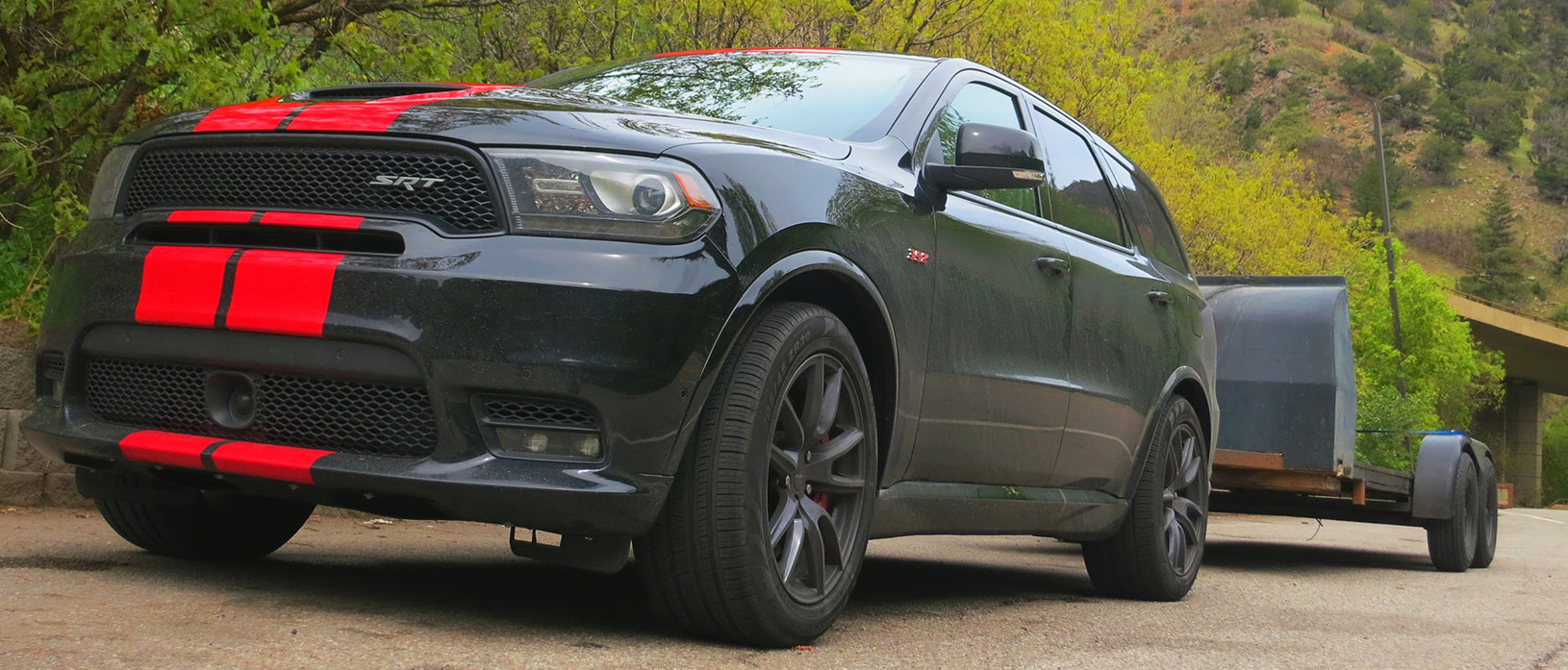 Next