Mobility Mashup; DIY Pickup Trucks
4 years ago Showcase
There's no denying the pickup truck market is hot. Our co-workers at Ram and Jeep® have won countless accolades on the new 2019 Ram 1500 and the 2020 Jeep Gladiator has the midsize truck world on its head. But, what if you want something with a Dodge badge on it? Sure, you could simply buy an older Dodge pickup – we made millions of them over the decades. Or, you can take things into your own hands. Literally. Feeling creative? Got a reciprocating saw? A number of folks have built their very own Dodge pickup trucks from some unlikely donor vehicles. Let's take a look at a few…
1971 Dodge Ram Wagon Conversion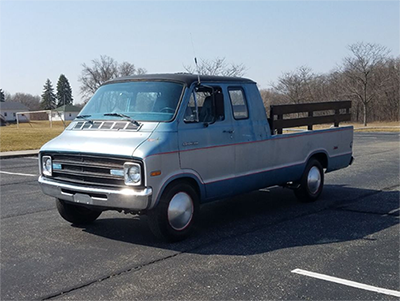 This one seems to answer a question no one was asking, but it was done anyway. This 1971 Dodge Ram Wagon was a long wheelbase van, a B3500 chassis…I say WAS because, as you can see, now it's a pickup truck.
There were companies who turned vans into fifth-wheel haulers, but this isn't one of those. I talked with Darrin, the current owner, who says it appears that when it was built, it was well done. Unfortunately, it's been neglected over the years and is in need of both mechanical and cosmetic repairs. That said, LOOK AT THIS THING! It already has a 400-cid V8, a rebuilt carb and it wouldn't take that much to get it running correctly. If you're feeling adventurous, it's for sale in west Michigan.
Dodge Caravan Minivan-Turned-Pickup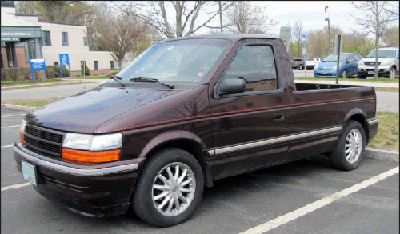 There have been a number of minivans cut up into pickups over the years. Most are garbage, especially the one in this video that you MUST watch! The story behind this vehicle is that it was essentially free to the shop that built it; the transmission was blown out, but it was otherwise rust-free and the price was right. The fit and finish is much better than you'd expect and the body shop uses it as a parts runner.
Another Caravan-As-Cargo-Hauler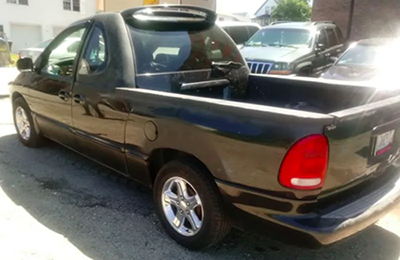 It's not well done, it's not pretty. I can't even guarantee it's still on the road, but… Here, digest this anyway you'd like.
Dodge Charger Ute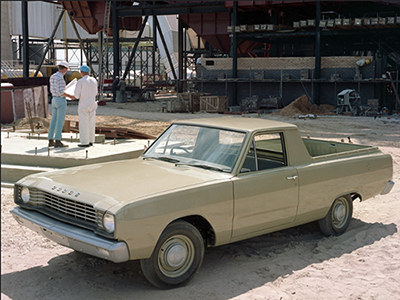 In Australia, there have been a number of factory-uilt utility cars or "Utes" as they like to call them there. In 1967,Dodge sold a Valiant Ute (yes, I know, I know…but it was in Australia so it's okay). You could even get it with a 3.5- or 4.0-liter 6-cylinder HEMI® engine.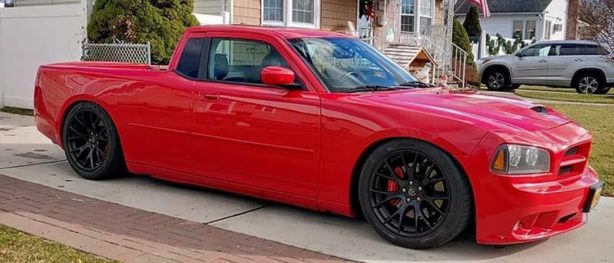 But what if you wanted one today? That's where the guys at Smyth Performance come in. They've developed a kit to turn a 2005-2010 Dodge Charger into a Ute. And yes, you can use the HEMI engine and even SRT® cars for the conversion. In fact, the company's own shop truck has plans to add a supercharger!
Of course, the factory took this idea and ran with it a couple of times over the years: The early A100 pickups and the Dodge Rampage come to mind right away, but if you're looking for inspiration and have a do-it-yourself side, perhaps you can come up with your own Dodge pickup!
In the comments below, tell us what you think would make the base for a great pickup truck…
Comments
Comments
Previous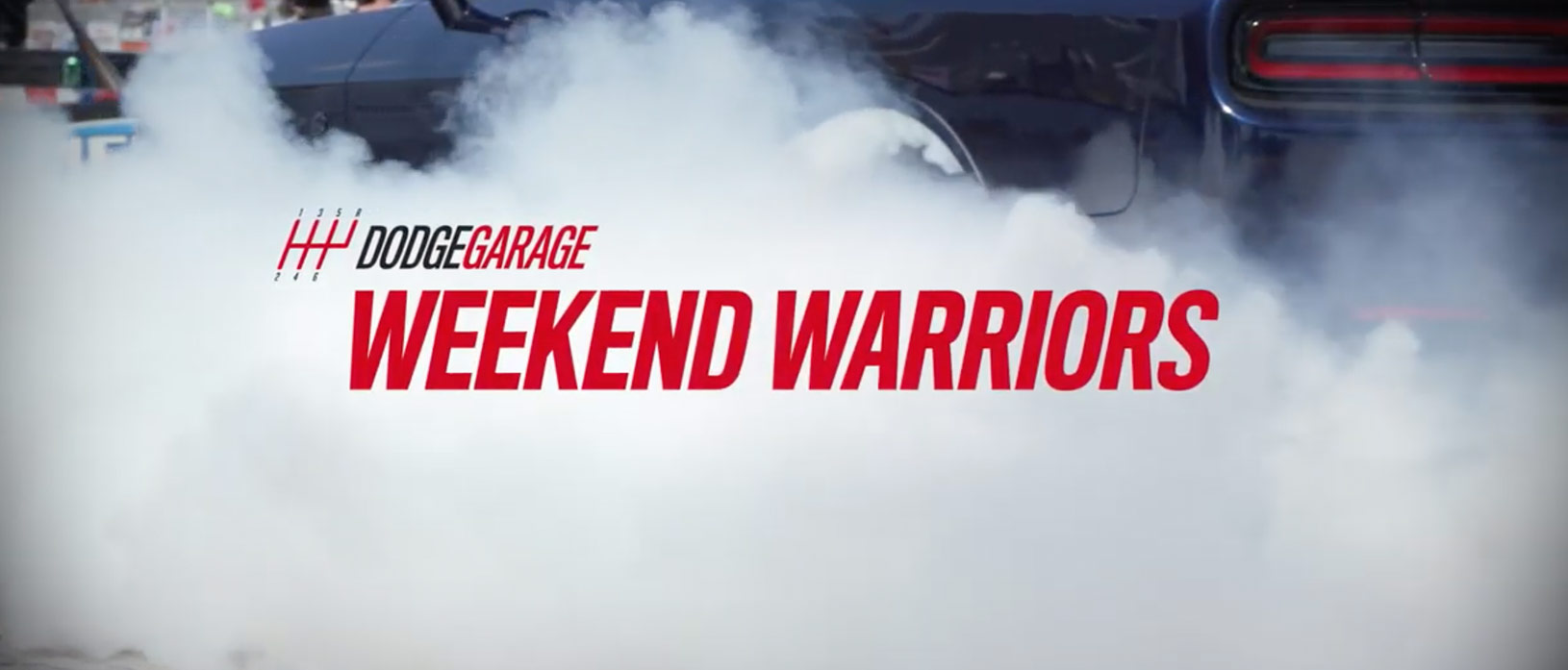 Next