Malevolent Mopar® Vehicles
4 years ago Showcase
Halloween is here and screens across America are filled with creature features and slasher flicks. While the rest of the world may get their frights from Freddy Krueger or Michael Myers, you Mopar® maniacs should check out these Chrysler-inspired scary movies instead!
CHRISTINE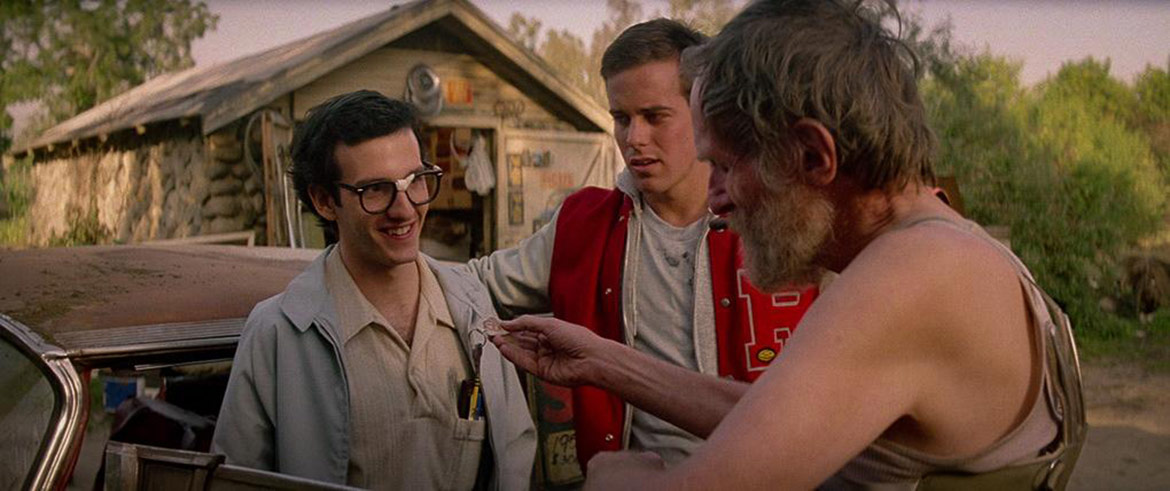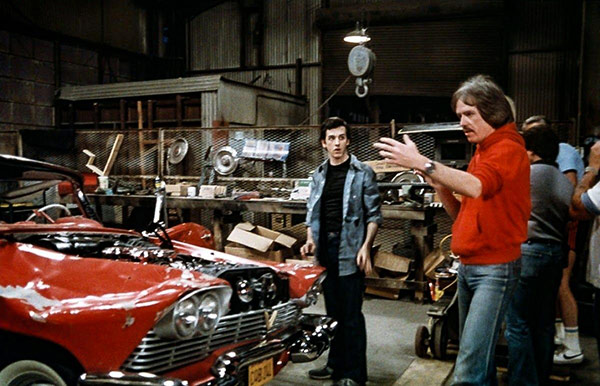 Do you recognize that grin? It's the inspired expression that creeps across your face when you discover a neglected and lonesome car for sale. Where others see junk, you see potential, you visualize its future and become determined to make your fantasy a reality. Unfortunately for Arnie, his determination shifts into an aggressive obsession as his possessed project car, a 1958 Fury fondly nicknamed "Christine", begins to overtake his psyche. As the ratty old Plymouth begins its transformation into a mint street-rod, Arnie begins to shift as well, from classroom geek to unhinged head case.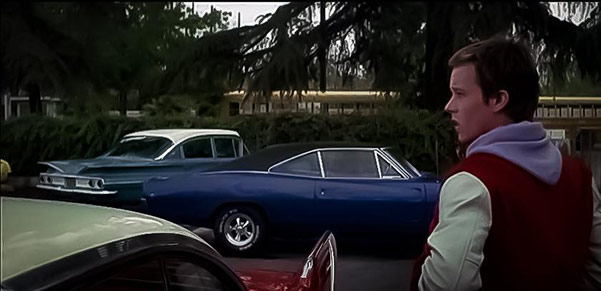 These unwelcome changes bring his friends to question the car, perhaps there is a link between Arnie's newfound mannerisms and the slew of mysterious murders popping up around town. This film adaptation of the Stephen King classic is an icon of car culture and the epitome of man and machine, a must-see horror flick for any automotive enthusiast. While checking this one out, be sure to watch out for the film's supporting Mopar muscle car, a drool-worthy 1968 Dodge Charger! If you had to choose between Arnie's '58 Fury and his friend Dennis' '68 Charger, which Mopar vehicle would be in your garage? (Choose carefully, Christine is real sensitive.)
DUEL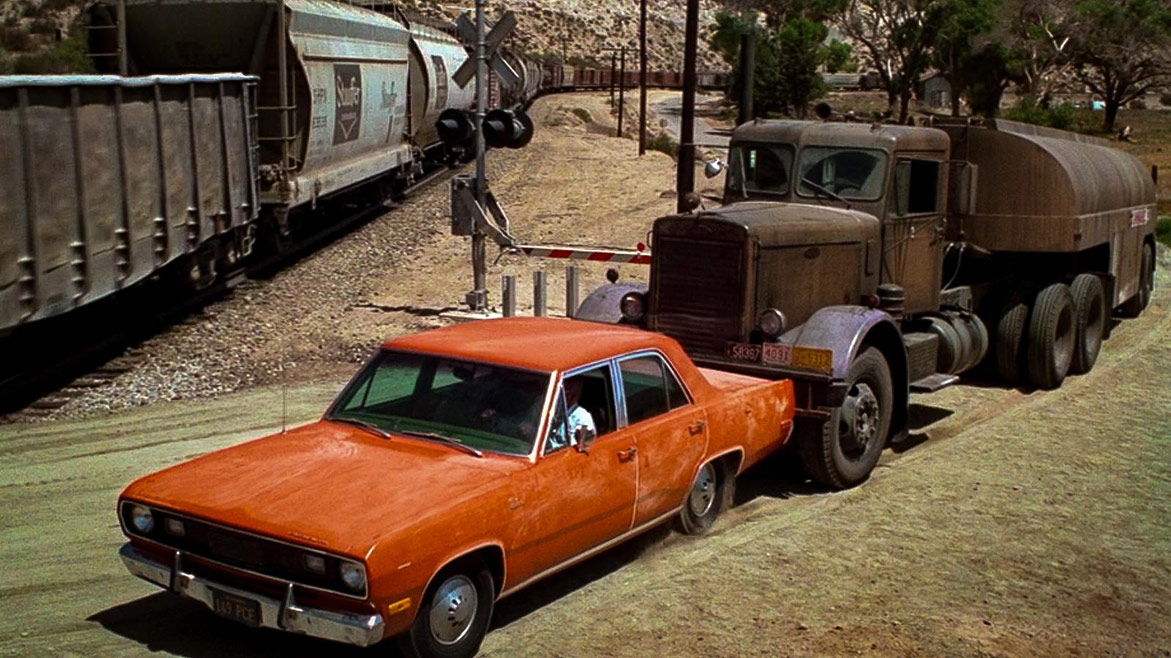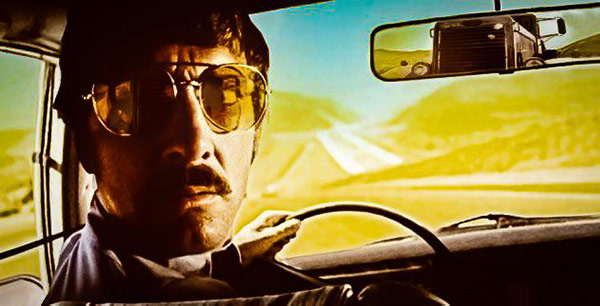 In this made-for-TV Steven Spielberg classic, an eerie game of cat and mouse turns into a merciless chase as a deranged truck driver attempts to run down Peter Mann in his pathetic little Plymouth Valiant. Movie-makers testify that the "Slant Six" Valiant was a very intentional choice as it is one of the few cars from the year 1970 that truly wouldn't be able to outrun an old-school big rig, yet has the durability to take smashes, crashes and off-roading in this fierce pursuit. Admittedly, this film is a bit slow paced (aren't all old-school Svengoolie specials?), but hardcore Mopar fans will cheer on the underdog A-body as it goes into battle with the pyschotic Peterbilt.
BLADE

What could be more impressive than a heroic, silver-bullet-wielding vampire hunter? How about a heroic, silver-bullet-wielding vampire hunter who drives a murdered-out, bottle-fed, 1968 Dodge Charger with a 440 6-pack? Sorry, Buffy, but you've got nothing on this guy; Eric Brooks is a damsel-saving badass who abides by no laws (especially the laws of traffic). While this '68 Charger fits Blade's ruthless look, its added gun-rack and bloodsucker-melting UV headlights make it a practical choice for any vampire slayer. Catch it smoking off the tires and screeching through the city streets throughout this classic Marvel monster movie.
PHANTASM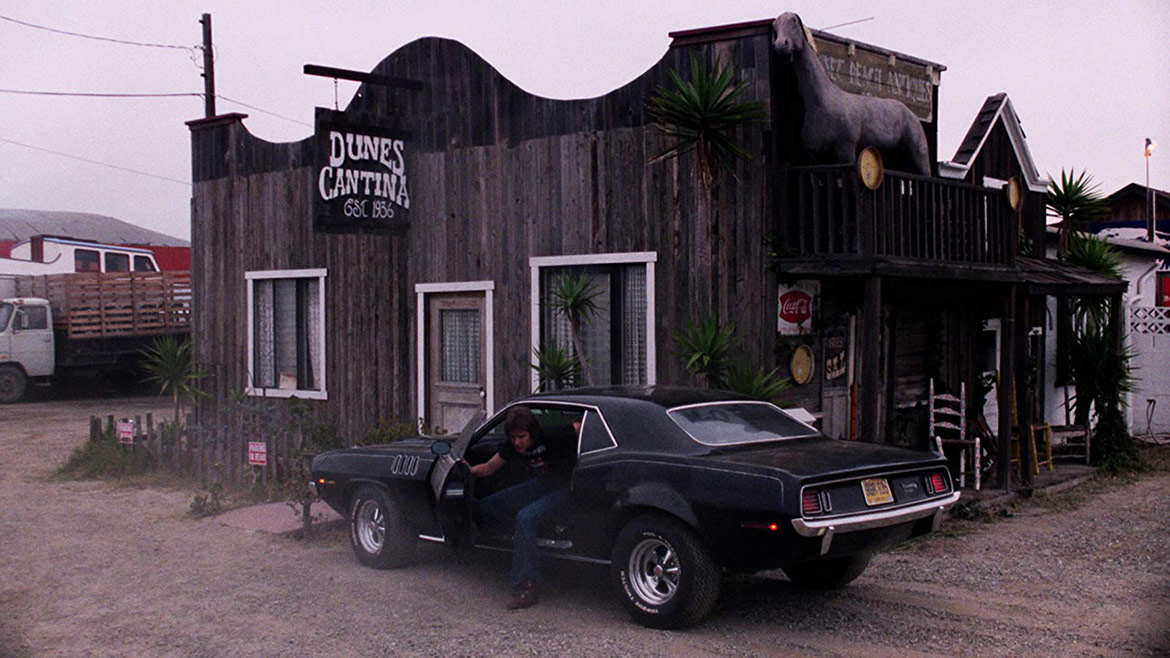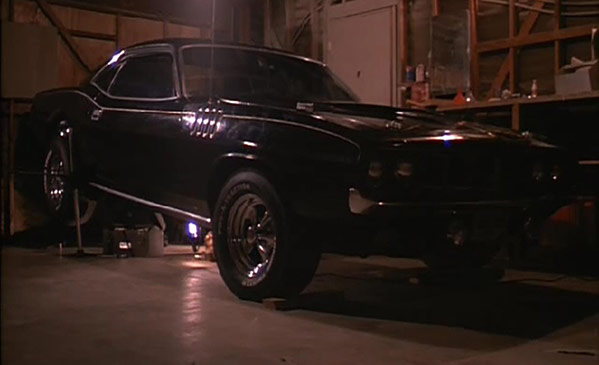 At times, it's hard not to laugh at some of the more outlandish scenes in the Phantasm films, but one thing viewers won't be laughing at is the triple black 1971 Plymouth 'Cuda the protagonist prowls around in. Chasing down evil undertakers, slamming through its 4-speeds and hunting down haunted hearses, this eerie E-body steals the spotlight throughout the Phantasm film. With this unique 'Cuda sparking a cult following of its own, creature feature connoisseur Rudy Munis was inspired to build his own replica of a Phantasm car. Read all about it here.
DEATH PROOF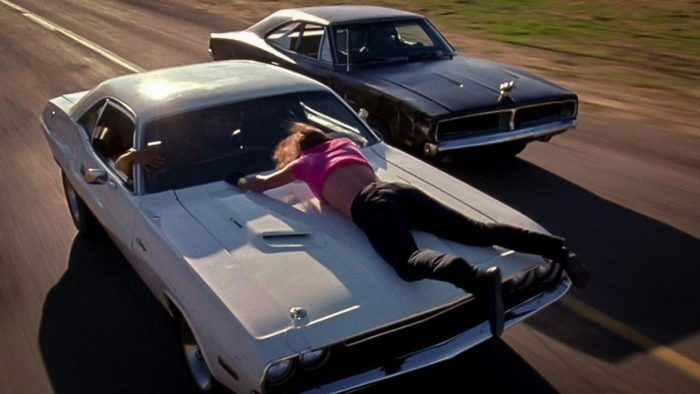 In this bizarre blend, we see what happens when a classic car chase movie meets a Quentin Tarantino slasher flick. Stuntman Mike stalks pretty girls and murders them with his "death proof" muscle machines, that is until he finally meets his match; stunt-women Kim and Zoe prove Dodge girls are not to be trifled with. While movie critics watch for hidden motifs and subliminal messages, you die-hard Mopar fans can watch intently on the 1969 Dodge Charger and 1970 Dodge Challenger that chase each other throughout the film. The movie does conclude with a rather twisted, albeit happy ending, but it's not confirmed the cars received the same pleasant fate. Unfortunately, some Mopar vehicles may have been harmed in the making of these movies…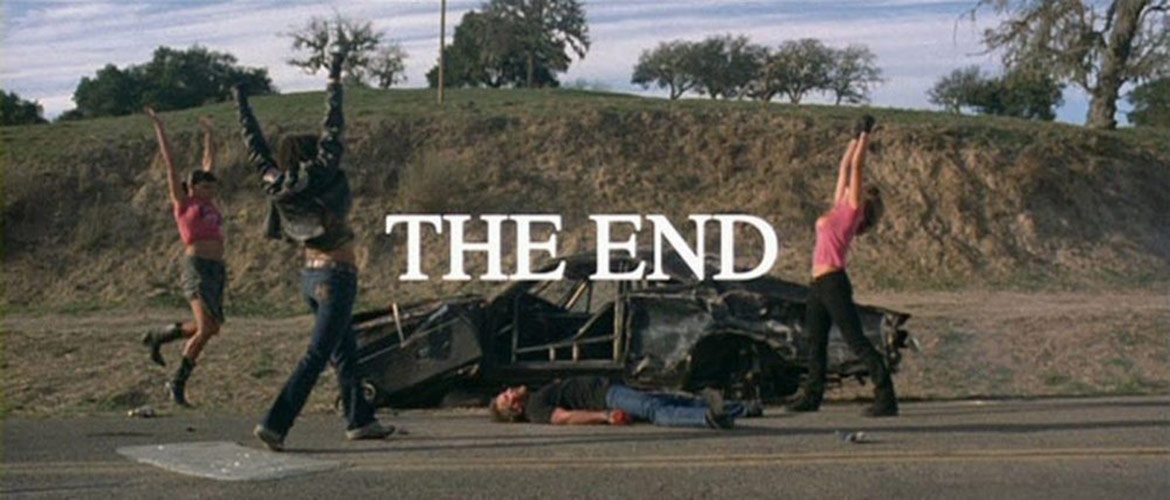 Comments
Comments