SEMA Young Guns Michael Needs Your Vote
4 years ago Showcase
They say young people are not into performance cars. There's all this online chatter from so-called marketing and research experts that millennials would rather be on their phone than wrenching on a high-performance car. Well, that's not the case for 25-year-old Michael Bollinger, as he has no issues getting dirty while working on his 1970 Dodge Challenger. So determined was this young man in getting his project completed, he set a goal for himself: to have his ride on display at the SEMA show.
That's why he needs your help. Michael is entered in the SEMA Battle of the Builders Young Guns category, which is strictly a fan vote competition to see who gets invited to the big dance in Vegas. There's lots of competition, but only one cool-looking Dodge and that's Michael's. Vote today as the polls will close this Friday (October 4).
The sole-purpose behind SEMA's Young Guns program is to inspire young car builders and enthusiasts since it's crucial to the future of the automotive hobby. The Young Guns category is designed to encourage young builders to pursue their passions and shine the light on the up-and-coming builders. To be considered for a SEMA Young Gun, you must be under the age of 27 (as of November 8, 2019). The Young Guns will be featured at this year's SEMA Battle of the Builders competition that has many notable and famous car customizers and artists duking it out for bragging rights.
"I grew up in a Dodge family. My dad's first car was a 1973 Dodge Charger that he still has to this day. All my siblings and I were brought home from the hospital as newborns in the Charger, and it was the first car we all got to drive once we received our learner permit. I grew up to love Mopars and always enjoyed going to car shows as a family. I bought my 1970 Dodge Challenger in 2013 at the age of 19. I had just graduated high school and was looking for a car I could restore with my dad so I could take it to car shows. I was ecstatic when I found it for sale just a few hours away," exclaimed Michael as he told us about himself and his passions.
When Michael found his Challenger, it was already in the process of being restored by the previous owner. Unfortunately, the workmanship from the prior shop that had worked on the car was not as nice as Michael wanted, so he basically had to go through every nut and bolt along with the body panels in getting the car to his liking.
"Everything was stripped out of the car because he (previous owner) had just painted it. We packed all the loose parts into boxes, loaded the car onto our trailer and brought it home. I did not care for the color of the car and wanted to repaint it HEMI® Orange. Unfortunately, the previous body shop did not prepare the car correctly when they painted it just a few months prior. There was a layer of paint that never cured properly, which forced us to scrape and sand all the paint off the entire car and start over. I decided that since we had already gone through all the work on the body that we should paint the car on a rotisserie. It was at this point that my 1970 Challenger went from being a low-budget project car to becoming a show car. All the parts that came with the car were no longer good enough to be on a show car, so I spent many hours sandblasting and repainting everything I could, and most everything else was replaced with new parts," commented Michael.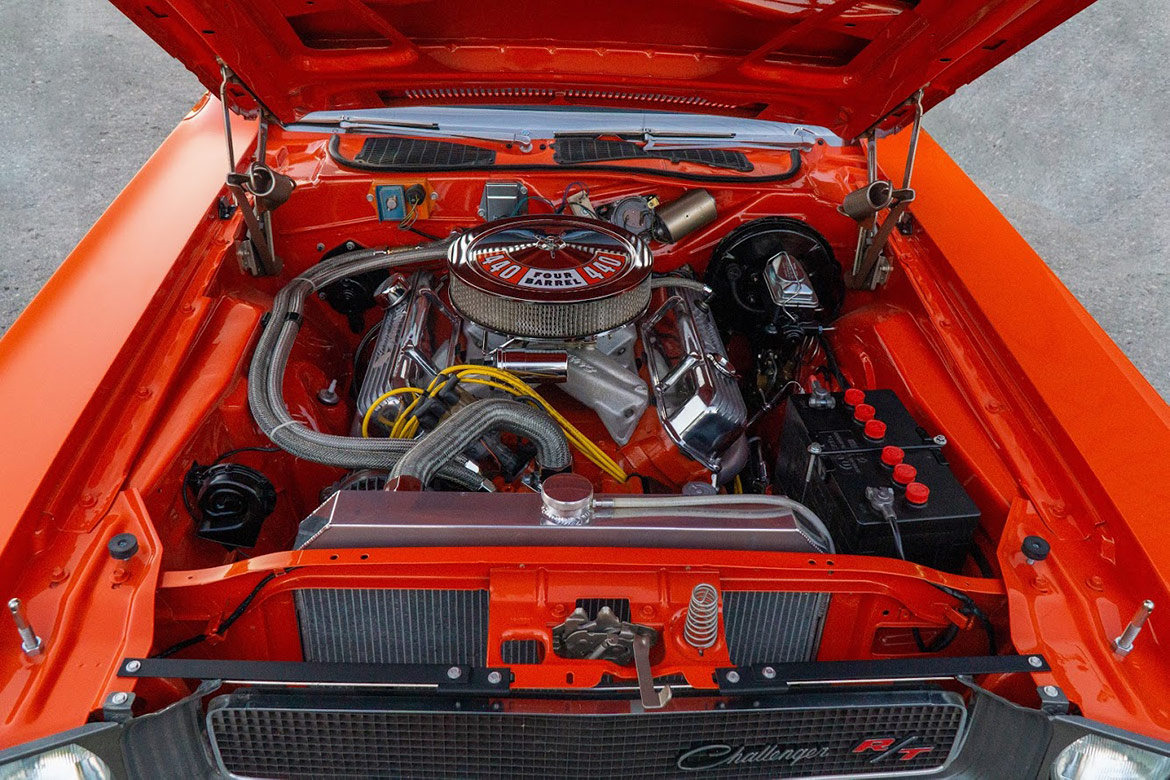 Michael installed a modified 440-cubic-inch V8 in his Challenger and swapped out the automatic for a Chrysler New Process A833 4-speed transmission. There's also a host of aftermarket parts he went with, which gives his Challenger a distinctive look. Michael has always been fascinated with the 1970s car culture his father grew up in and that is what inspired him to make his car look old-school.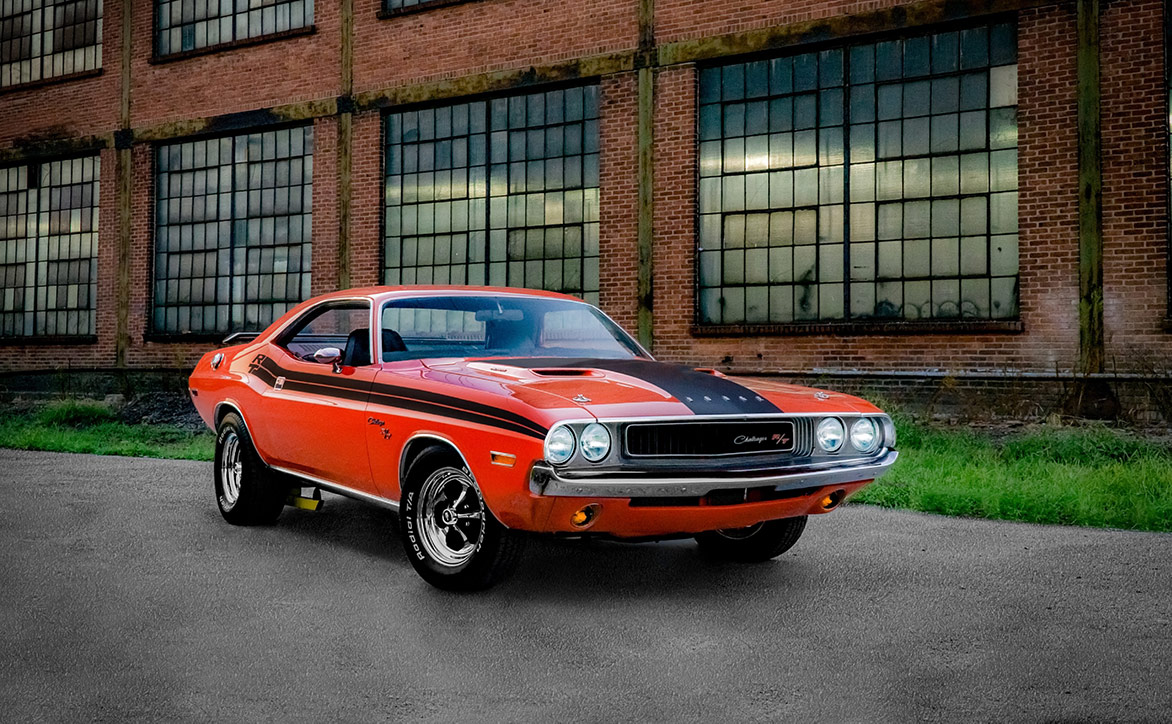 "I re-arced the leaf springs to jack up the back of the car, added traction bars and used Keystone Klassic wheels. I also ran stainless steel gas lines, break lines and exhaust, so the bottom of the car looks just as clean and shiny as the top. My car made its debut at the 2016 Chrysler Nationals in Carlisle, Pennsylvania, where it took first place in the Young Guns class. I enjoy taking it to local and national car shows, and I also used it as my get-away car for my wedding in 2018," said Michael.
So, take a quick moment and click on the SEMA Young Guns link and help this young, passionate Dodge enthusiast get his car to the 2019 SEMA Show. Remember to act quickly as voting ends Friday, October 4.
Comments
Comments