British Invasion
3 years ago Showcase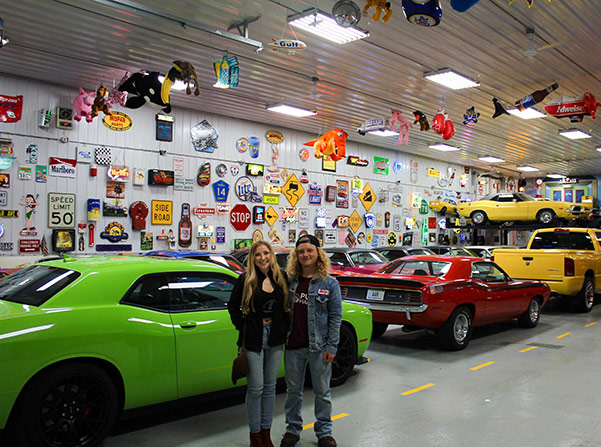 When led to this hidden collection of Chrysler gems, I had to pick my jaw up off the floor and muster every ounce of energy I had to remain calm, cool and collected. Wandering through the rows of Mopar® muscle cars, I witnessed what felt like every rarity imaginable: high-end Dodge Challenger SRT® Hellcats, M28 Challengers, oddly optioned Macho Power Wagons, resto-mods, survivors and everything in between. Exploring garage after garage of this heaven on earth, I was convinced I had already seen it all. With the sheer amount of Mopar obscurities present, surely nothing could surprise … except for maybe this one-of-one exported convertible Barracuda!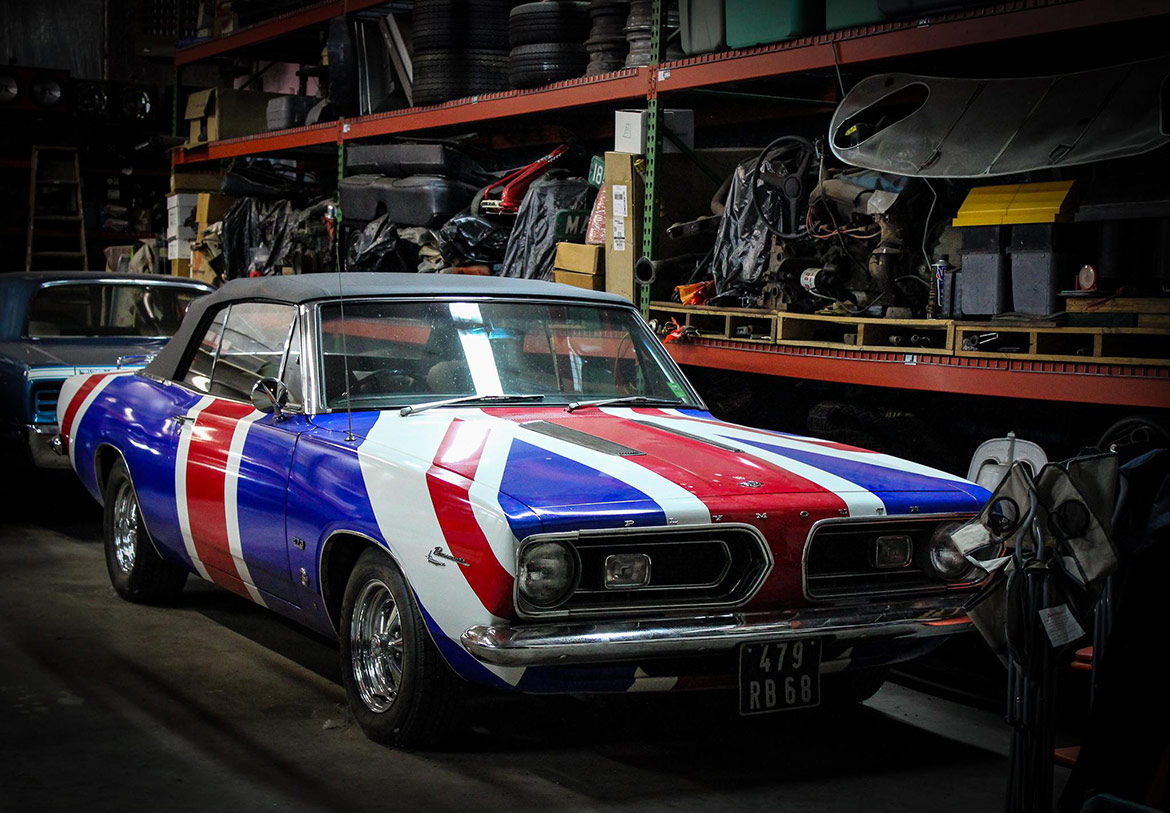 I immediately recognized the British Barracuda from its brief 5 seconds of fame on social media after it was put on eBay auctions back in 2015. Once the bids were in and the car was sold, it seemed like it totally disappeared, until now that is.
I'm pleased to report this royal Barracuda is alive, well and being cared for in one of the coolest collections I've ever personally witnessed! When the car rolled across the online auction block, its seller didn't have all the juicy details on this freaky fish; luckily, her new owner has done his homework and was able to give us the inside scoop as to what makes this one-off British Barracuda so special.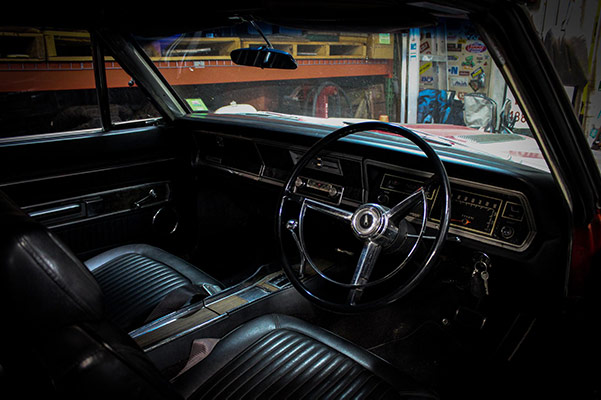 While a handful of these posh Plymouths were exported from the U.S. and delivered to Warwick Wright (an English dealership connected to Chrysler through the "Rootes" group), there is only one car (known to the public anyhow) that was optioned with the drop-top convertible feature (coded "27" on the VIN). A thrill of its own, but the peculiarity doesn't end there. It seems like everything British is a bit backwards to the American way; their roads, their food, their humor; so it's not the least bit surprising to see much of their cars are backwards, as well. Aside from the obviously flip-flopped interior, every little piece of this Barracuda was backasswards. Windshield wipers? Backwards. Firewall? Backwards. Oil filter!?! Upside down and backwards! Self-explanatory RHD modifications aside, the exported A-body received a few extra twists to comply with the Queen's laws.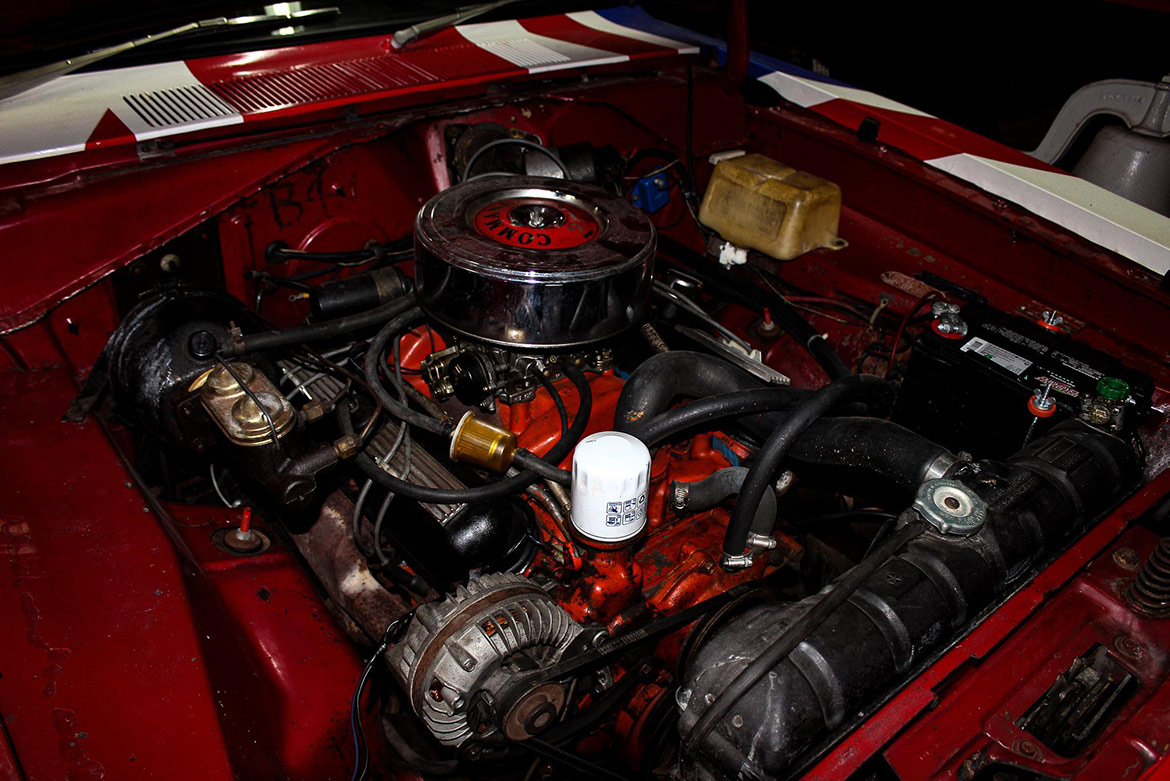 Additional reverse lights mounted to the rear trim panel, altered aircraft seat belts and the Union Jack wrap – okay, that actually wasn't upon request of the Queen but done over the factory red paint after the car returned to America (these bloody yanks think they're so funny). Like all UK imported Barracudas of the 1967 model year, this car sports the smallest displacement V8 available: a 273 Chrysler LA engine mated up to the smaller 904 automatic transmission.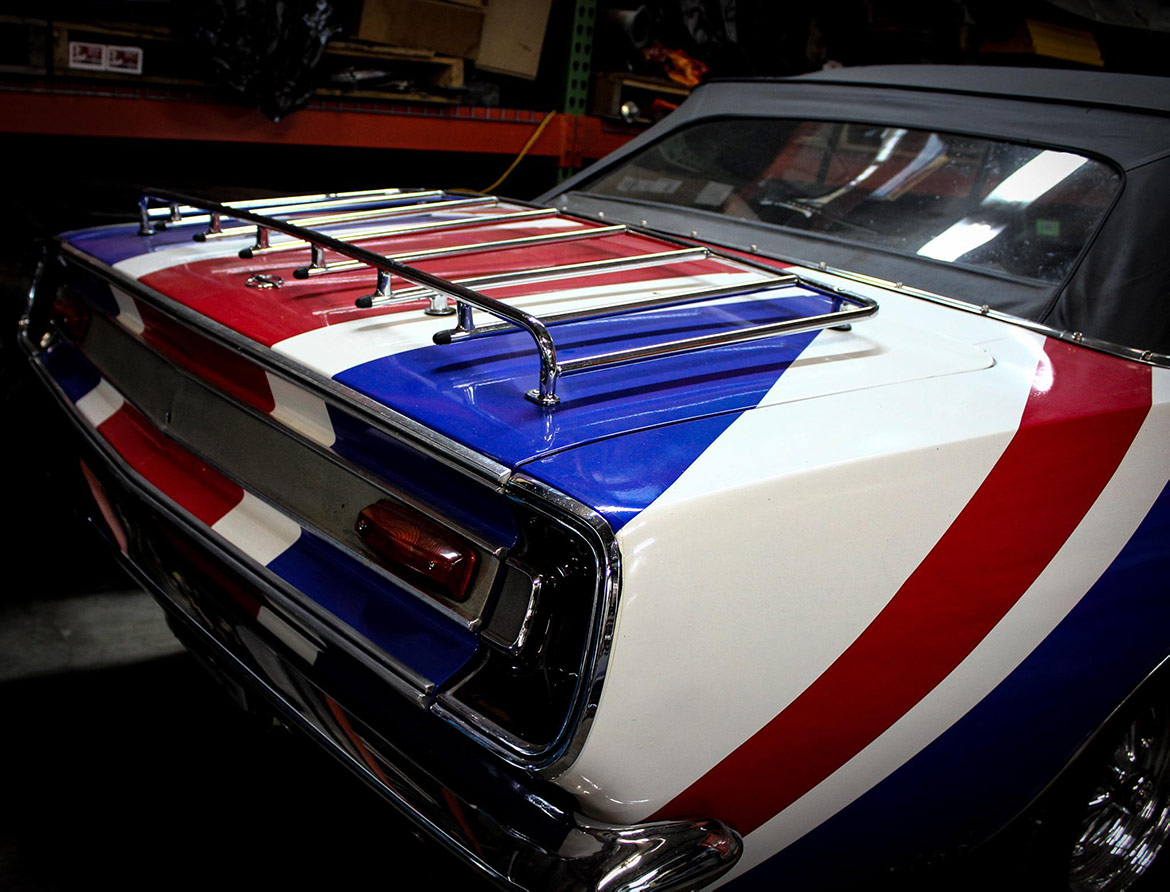 When this car first came out of hiding in 2015, there was a widely spread claim that no convertible A-body Barracudas were ever exported from the U.S., yet here she is! Living proof that when referring to a Mopar vehicle, you shouldn't ever be quick to say, "they never built those" or "that's impossible." From oddball exports to four-door HEMI® engine-powered cars, in the Chrysler community, anything is possible, and anything could have been built. It's all just a matter of how the original buyer checked the boxes. It was great to see this one-of-a-kind 'Cuda still alive and well, quietly waiting out the winter season so it can get back to raising hell the American way, with a British twist!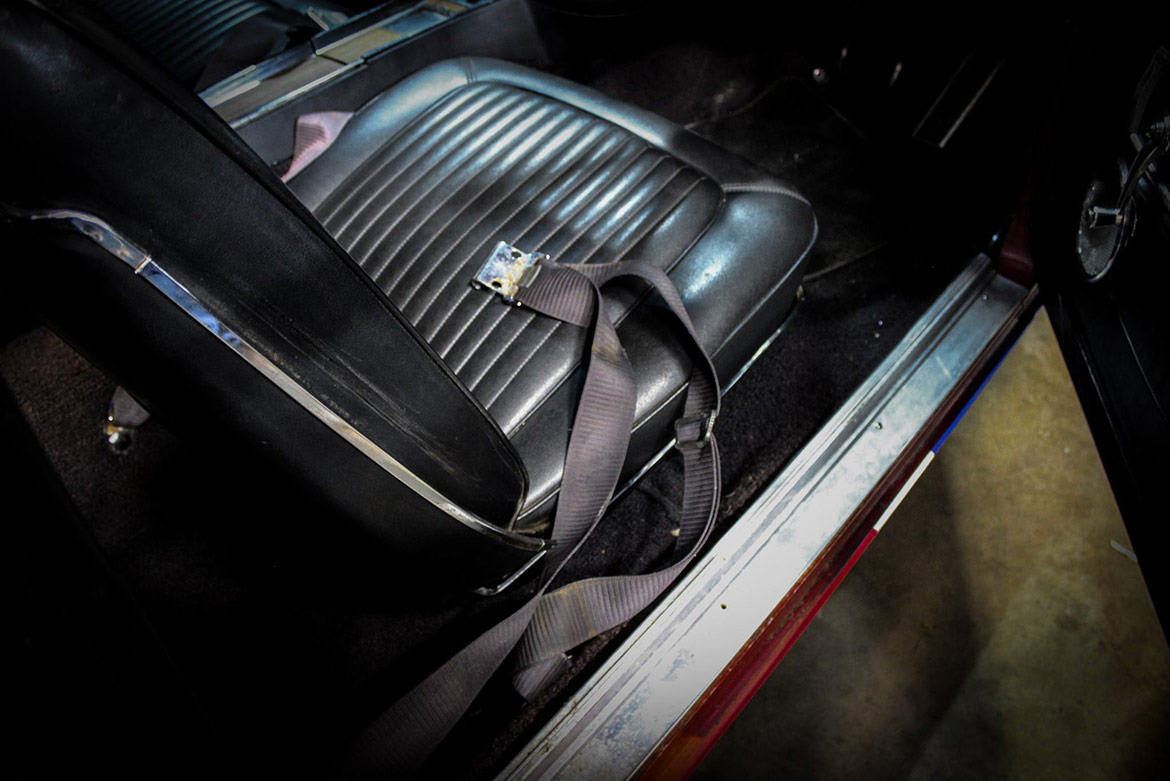 Comments
Comments
Previous