FCA Designer Mark Trostle Talks About the 2020 Dodge Charger Widebody
3 years ago Showcase
Mark Trostle doesn't just design cool cars, he embraces the whole culture and lifestyle. The job title on his business card may read "Head of Performance, Passenger, and Utility Vehicle Exterior Design," but for Trostle, he's known by many loyal and diehard owners of Dodge Challengers and Chargers who take their prized Dodge Challenger SRT® Demons, SRT Hellcats, SRT Hellcat Redeyes and Scat Packs out to the drag strip or local car shows. If there's an event involving cars and if Trostle is around, he'll more than likely be at the event and among the enthusiasts talking about iconic designs, styling cues, cool colors, wheel dimensions, interior fabrics, exterior badging and just about anything else that interests car lovers.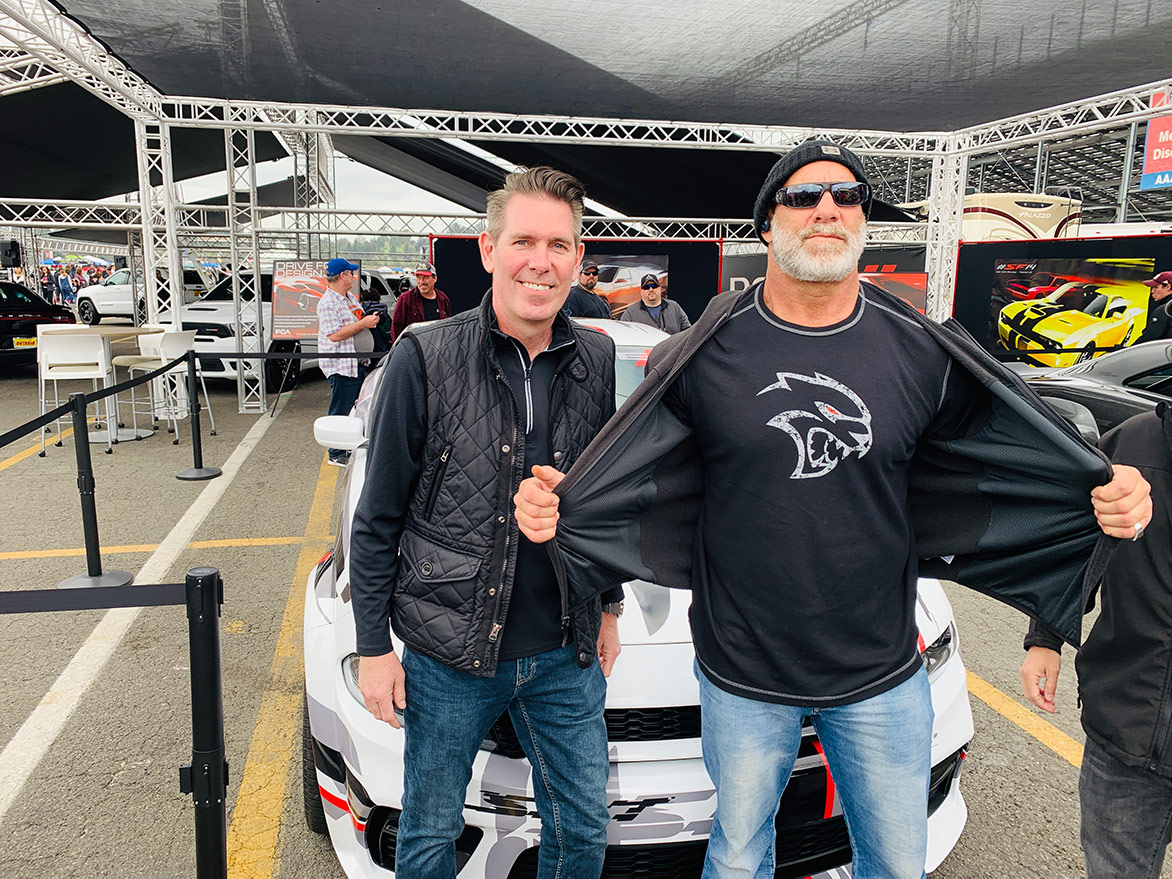 When you design some of the world's most brutally fast cars that are mean and sexy at the same time, Trostle knows you need to walk among the faithful, and he does. He was hanging out with Bill Goldberg at LX Spring Fest in Pomona, California, earlier this year. Trostle also mentors young designers at Detroit's College for Creative Studies, which has produced some notable automotive designers, including FCA's own Ralph Gilles. When Trostle isn't sketching future products, he can be spotted cruising the Motor City's iconic Woodward Avenue during the evening hours in the summer months driving his Challenger SRT Hellcat Widebody.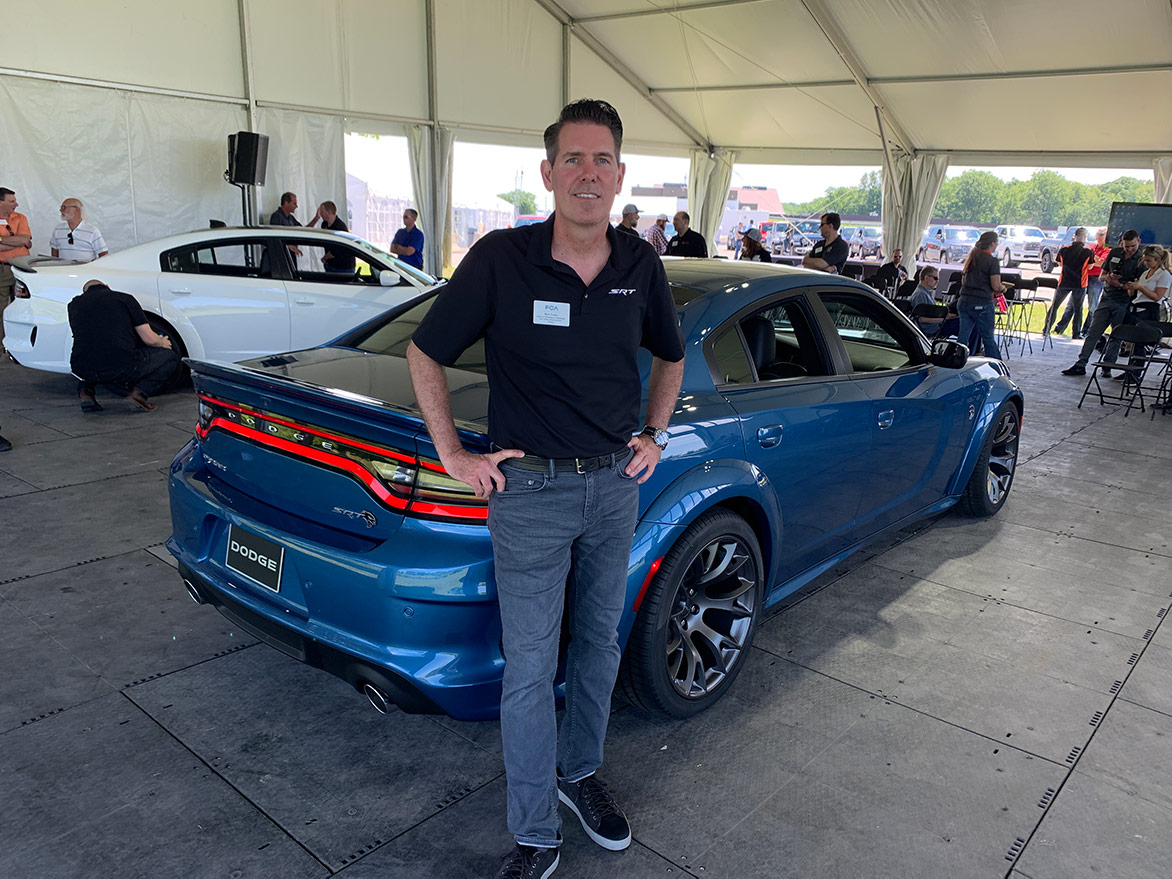 With the unveiling of the 2020 Charger SRT Hellcat Widebody and Charger Scat Pack Widebody at the Chrysler Proving Grounds, we cornered Trostle for a quick download on some of the obvious (and less than obvious) exterior and design features. Like the Challenger Widebody models, a lot of love went into making the Charger version meaner-looking by giving it even more of an aggressive stance than its two-door sibling.
"As you know, we introduced the Challenger Widebody with the SRT Demon and then ended up doing that on the Redeye, Hellcat and Scat Pack," commented Trostle. "Obviously, it went over really well but the amount of feedback that we received from passionate Charger customers saying 'Hey, what about us? What are you doing for us?' We get a lot of that. So then we said, 'What can we do?' Obviously, it was a little more tricky when you have four doors to do a Widebody version, but that's the beauty of the Charger. I consider these cars to have a soul and they are timeless. We continue to refine these cars and offer new packages and engine upgrades, things that really resonate with our customers. That's what led us down the line of developing the Charger SRT Hellcat and Scat Pack Widebody."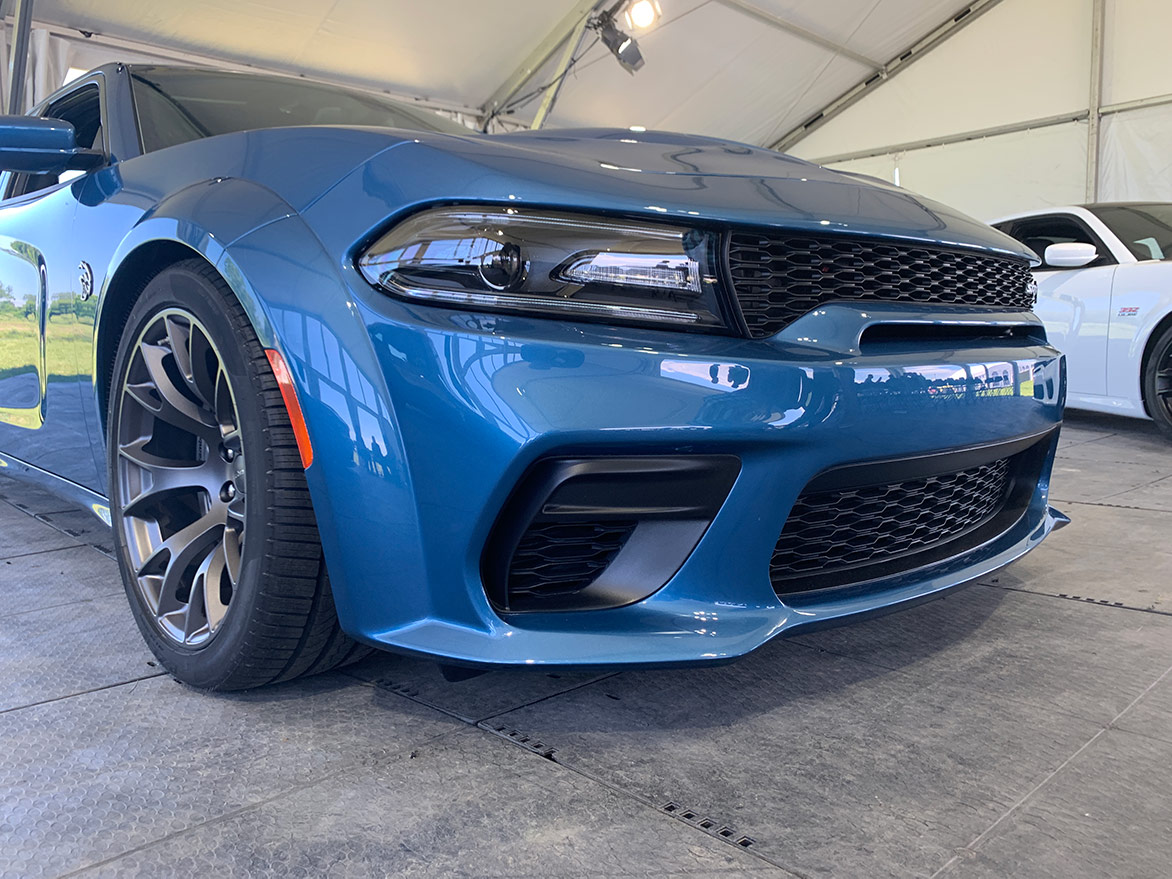 Mark also pointed out some facts on this awesome new ride from Dodge. "The new Charger Widebody is 3 ½ inches wider than the normal version and that allows us to put the 305 size tire on the 20- by 11-inch wheels. We have two Widebody wheels, the one on the SRT Hellcat is the called 'Warp Speed' and they are outrageously deep looking. We love that because it really stands out and gives the car an aggressive look when it's on the road. Our team had a good time developing that wheel."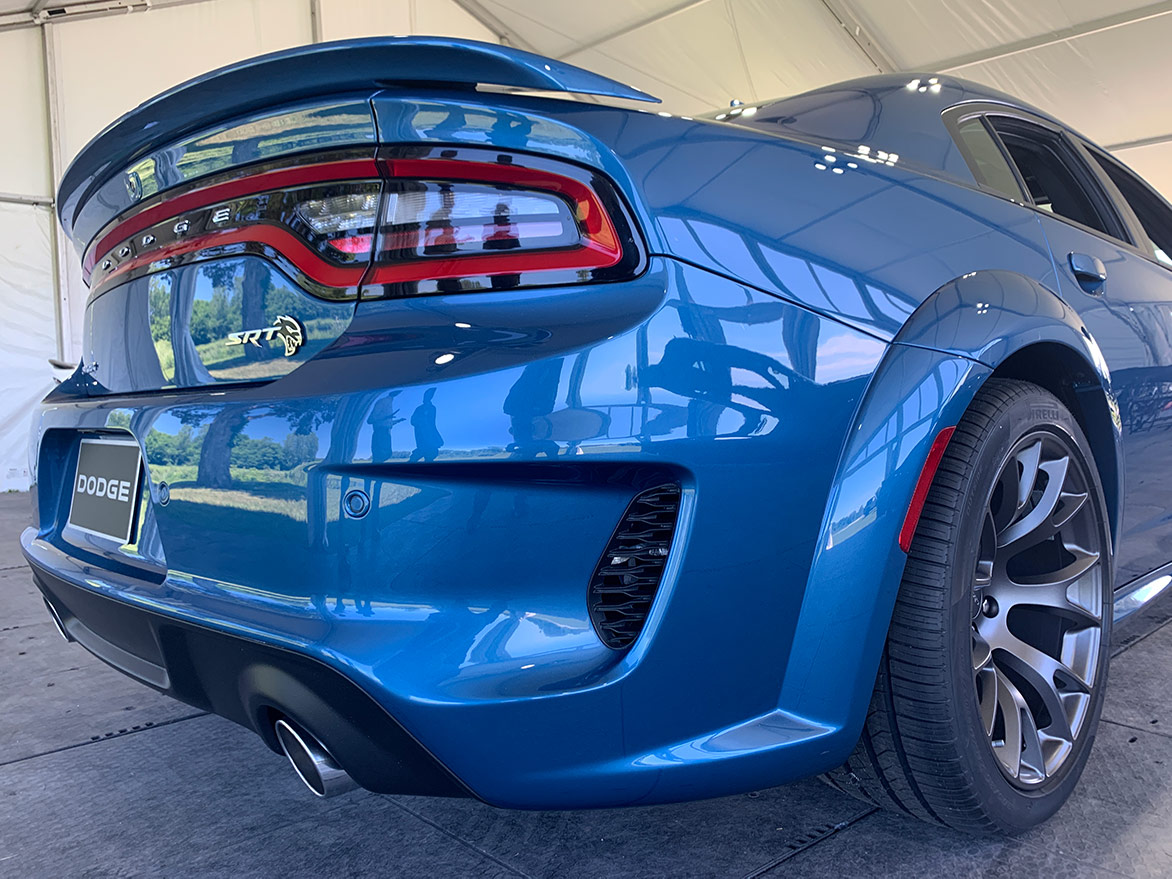 Trostle also gave more details on the unique body panels incorporated on the new Charger Widebody. "One of the big things that was a nice enabler for us is we developed a new front and rear fascia that allowed us to put a lot more sinister quality into the face of the Charger Widebody. Not that it needed it, but it allowed us to integrate the flares into the front fascia, which creates a more seamless shape. When we developed the wheel flare on the rear door, there was some engineering work that had to go into it, but working with our SRT engineering guys, everyone wanted the project to happen, so we always find a way to do these things. The rear flares integrate into the new sill as well, creating this real seamless design and with the new rear fascia, it really exaggerates the air extractor that's in the rear and the lower diffuser, as well."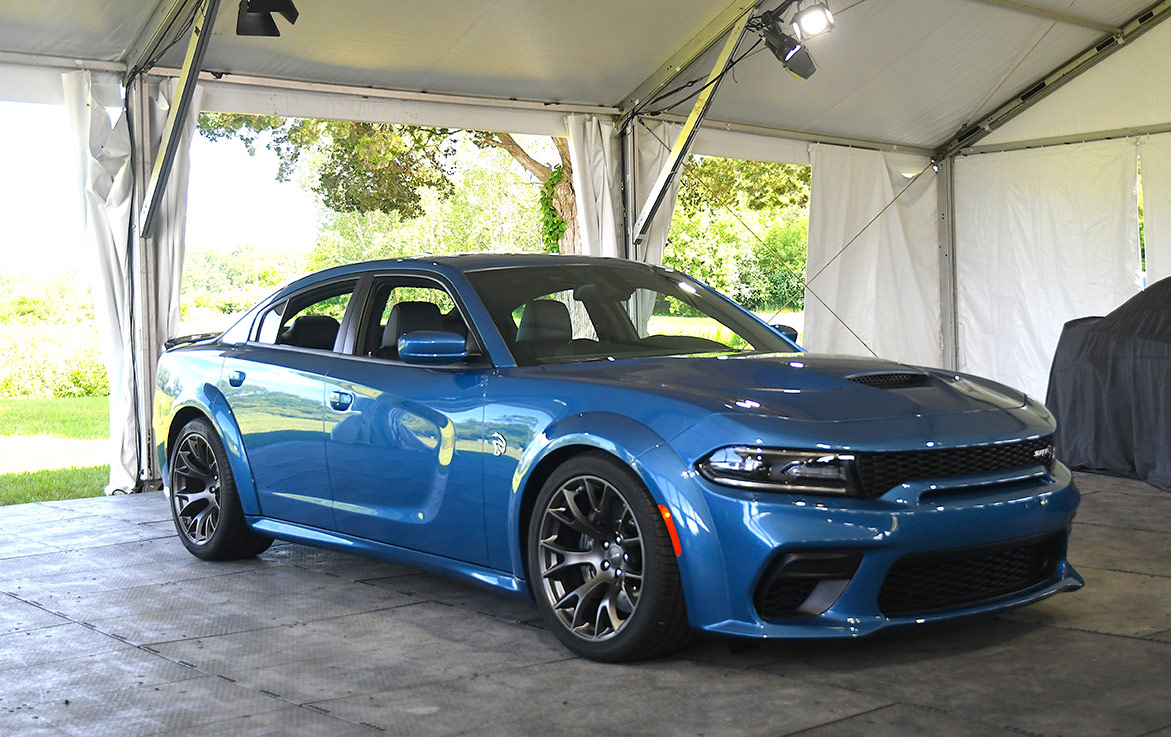 When it came to the new paint color on the Charger Hellcat Widebody that was on display under the tent at the Chrysler Chelsea Proving Grounds, Trostle gave us some insight on that. "I am a huge fan of our historic colors and our customers obviously love that. It resonates well with them. We could go on about B5 Blue, it's one of my favorite colors. But we wanted to look at what we could do for the future. How can we create the next generation of those iconic and historic colors? So earlier this year at Spring Fest, we started playing around with that a little bit and got feedback from our customers on which colors resonate well with them and if we're going in the right direction. That actually led us to the color you see on the 2020 Charger SRT Hellcat Widebody which is called 'Frostbite'. It's a modern interpretation of our historic B7 blue colors. That color influenced me when I worked with other designers in developing the new color and it just looks fantastic. We also have 'Hell Raisin' as a new color that was shown on the Challenger Scat Pack 1320 earlier this year, and then we have 'Cinnamon Stick' which is a goldish, orange color. So again, we are still trying to give our customers those high-impact colors but creating the next icons so fifty years from now, enthusiasts will say 'I remember Frostbite' or 'Hell Raisin'."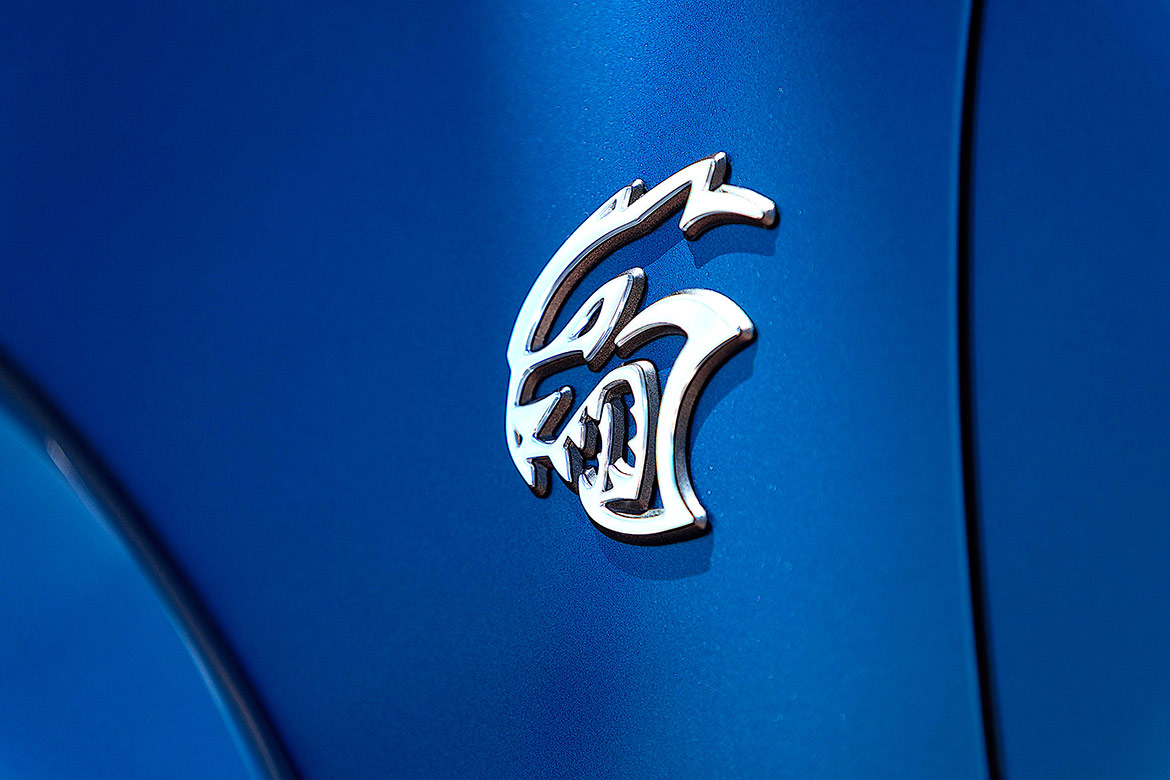 The menacing SRT Hellcat fender badge also got a makeover for 2020. As Trostle likes to point out, "It's the constant refinement of the product. The badge is now a two-piece unit that makes the already menacing car even meaner. It has a black background with the bright insert and it creates a little bit of a shadow and helps the badge really standout on the front fender." As Trostle pointed out again, "It's the little things we do to surprise and delight our customers." Also new on the 2020 Charger SRT Hellcat Widebody is a redesigned trunk-mounted rear spoiler. "The SRT engineers spent a lot of time in the wind tunnel as we always do with every SRT product. We made sure to keep the aero balance of the car at its 196 miles per hour top speed," said Trostle.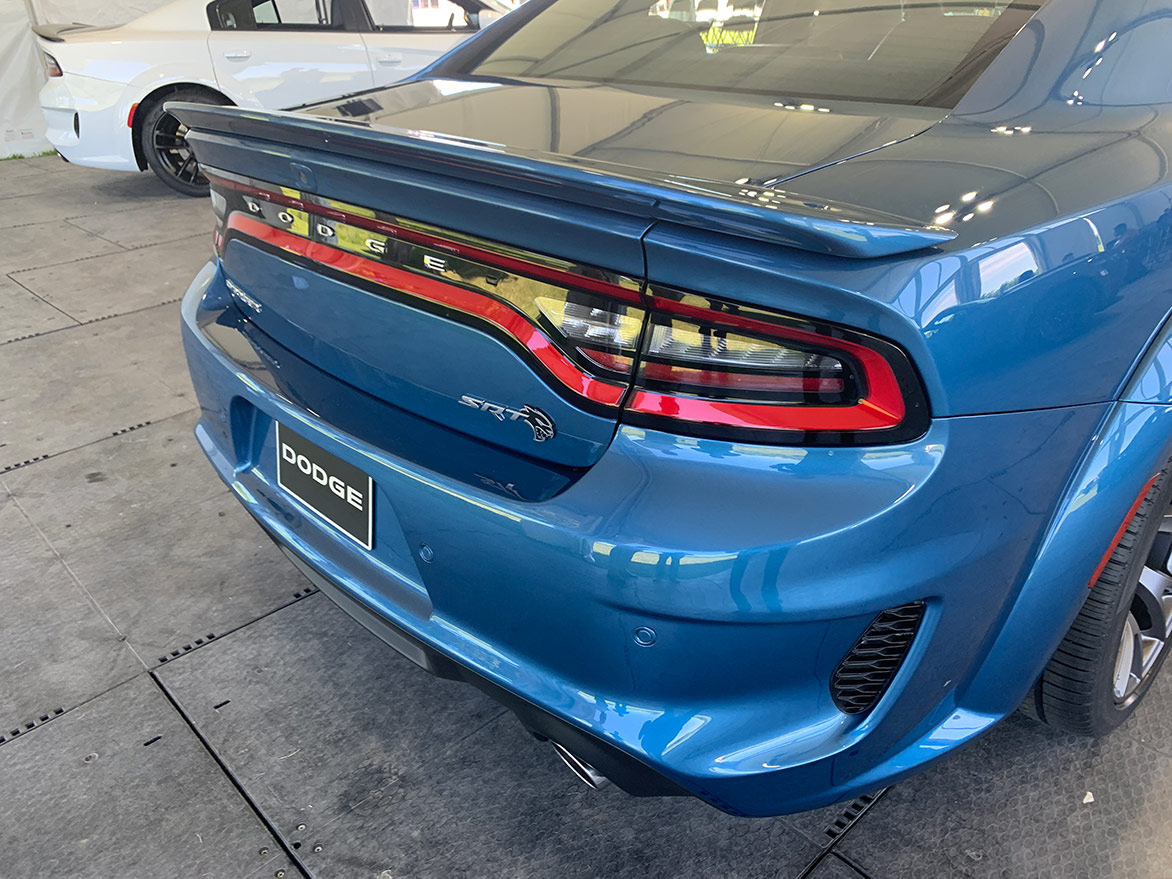 The 2020 Charger SRT Hellcat Widebody and its Scat Pack Widebody sibling will be available for ordering later this year and will be in the showrooms the first part of 2020. And when you see one rolling down the road, just know our Dodge/SRT designers like Mark Trostle put their heart and soul into these awesome machines. They've left their imprint and signature on these modern muscle cars that will be highly sought after by future generations of gearheads.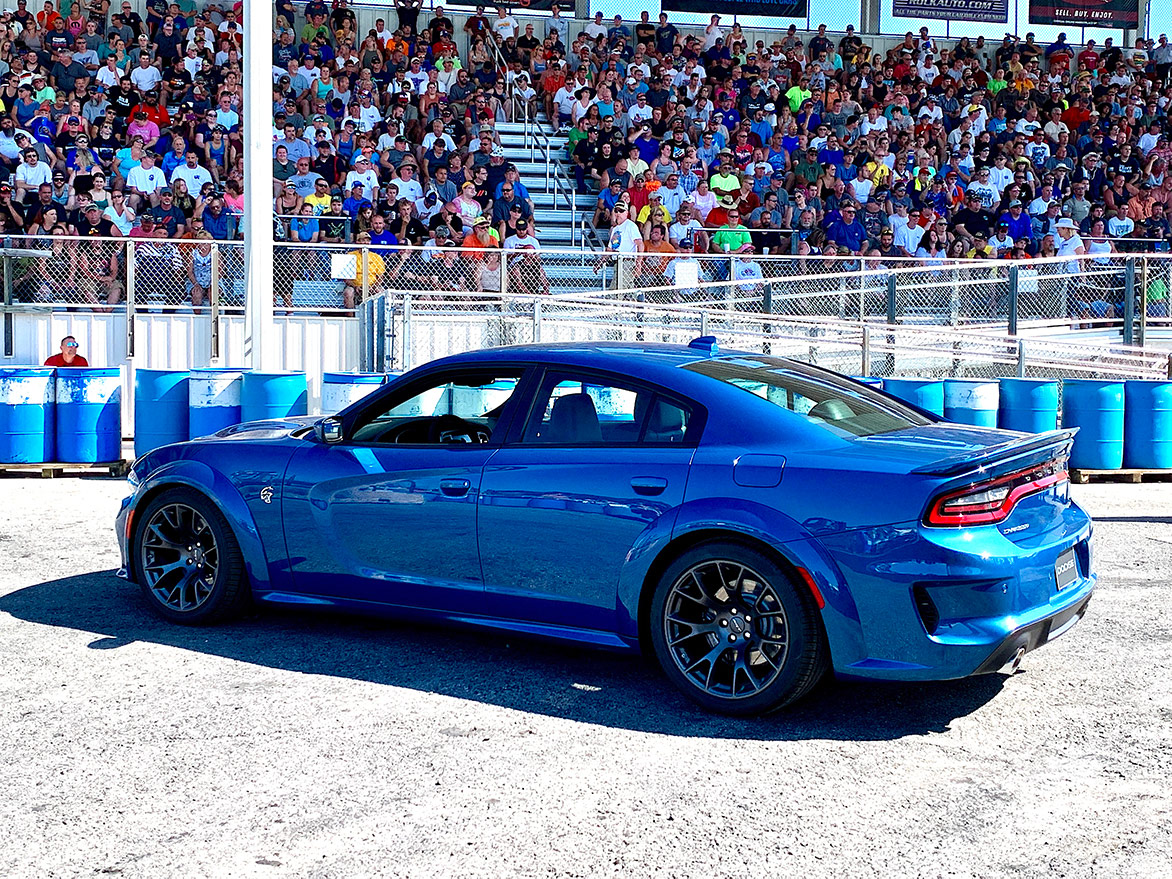 Comments
Comments
Previous