Some Like It Wide
3 years ago Showcase
"The bigger, the better" is a motto that can be applied to so many facets of life: tacos, trucks and definitely tires! After successfully unleashing the Widebody edition to an array of Challenger models in 2019, Dodge quickly learned their fans felt the same way. As a result, its brother in muscle – the Dodge Charger – has finally been given that same flexing flair.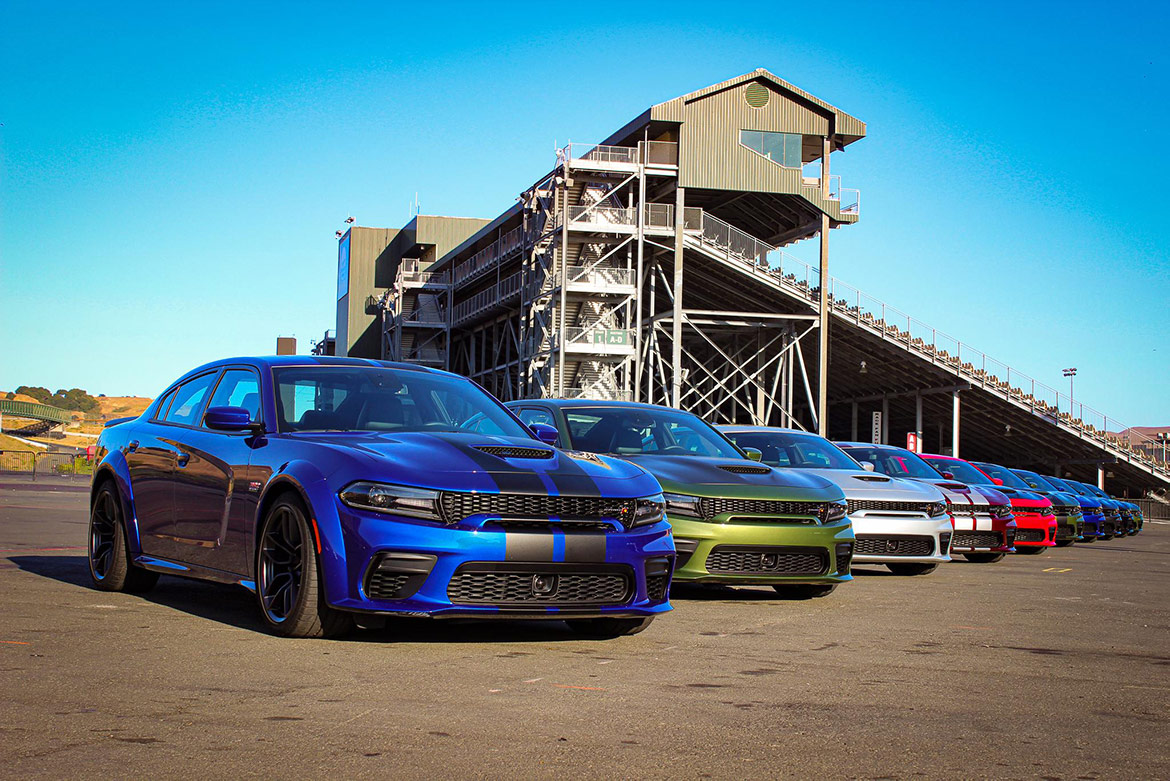 Now, before I start firing off specs like horsepower, rate of acceleration or even MSRP; I want to first point out that the new Charger Widebody is yet another shining example of why I adore the Dodge brand, and am a shameless Mopar® fangirl. When Dodge began the undertaking of designing and engineering a new Widebody edition, the Charger model was already conquering its competition in both sales and performance. Did Dodge really need to invest in adding a Widebody? It doesn't appear so. Then why did they? Because you asked for it!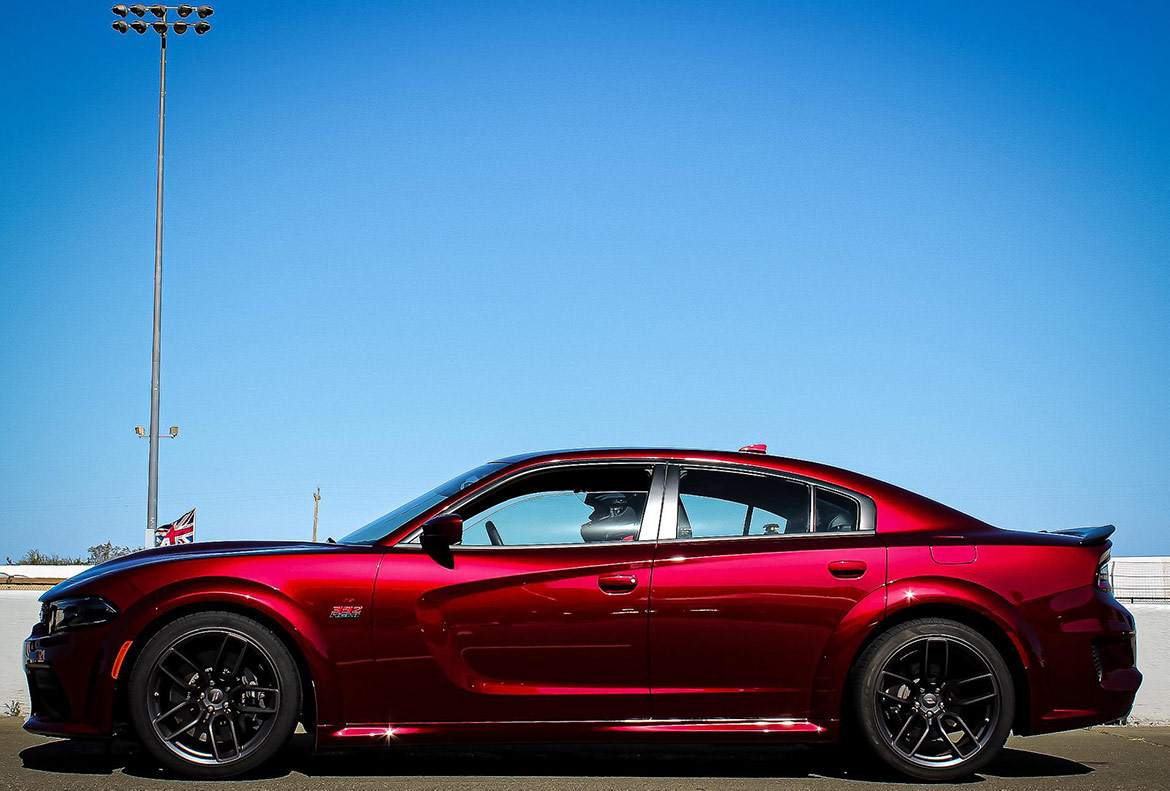 Charger division's brand manager, Ashton Munoz, says one of the key factors to improving the Charger model has been simply listening to the audience, hearing them out and finding a way to make what fans want a reality. Staying engaged with their base through social media, the Dodge brand is in touch with their customers and always willing to give the people what they want (even if that means pushing societal norms). Attentive enough to listen, accommodating enough to care and crazy enough to actually bring the wild requests of consumers to fruition; those are characteristics you just don't see in other OEMs. With Dodge always willing to comply to us raving muscle car maniacs, they continue to prove themselves the unrivaled leader in domestic performance!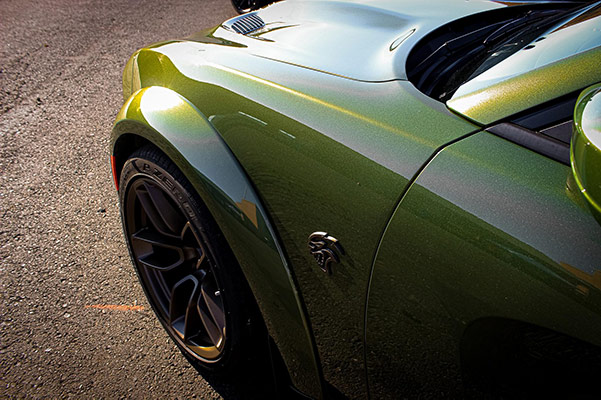 As you all probably noticed, the announcement of the new Charger Widebody was immediately received with accolades of excitement, but there's always gotta be that one Mustang fanboy out there who's all like, "It's just a flare kit." Actually, no – no, it is not. Ashton Munoz and Dodge/SRT® Senior Manager Matt Huber broke it down for us in a short demonstration to explain exactly what the new Widebody edition is packing. Along with the massive 305/35R meats, nostalgic wheel flares, newly redesigned front fascia and rockers; form always follows function. This means the Charger Widebody's improvements are more than skin deep.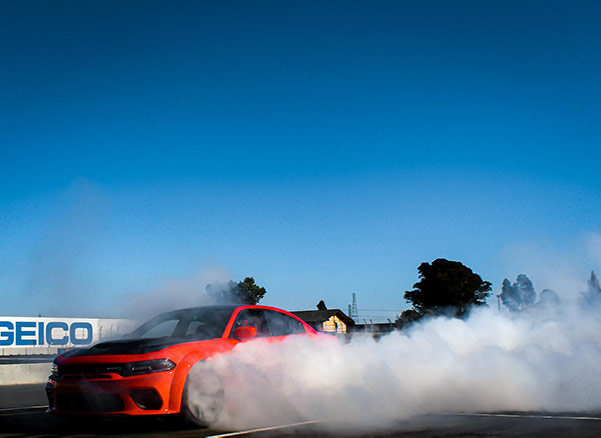 Fatter front and rear sway bars, SRT tuned adaptive Bilstein shocks, adjusted spring rate, higher G-force, tuneable electronic power steering; and for SRT Hellcat models, a sick new rear spoiler that creates even more downforce! Unlike most manufacturers, Dodge doesn't build cars "just for looks", every modification made is uniquely tuned to improve performance and change the car's behavior on the road.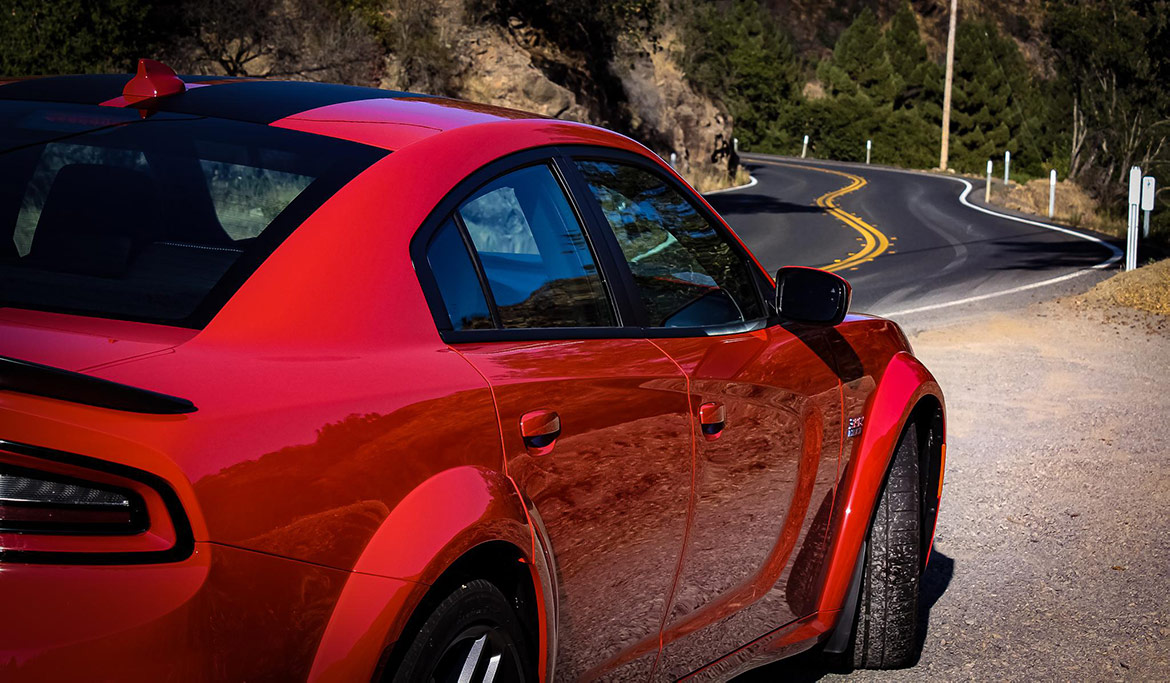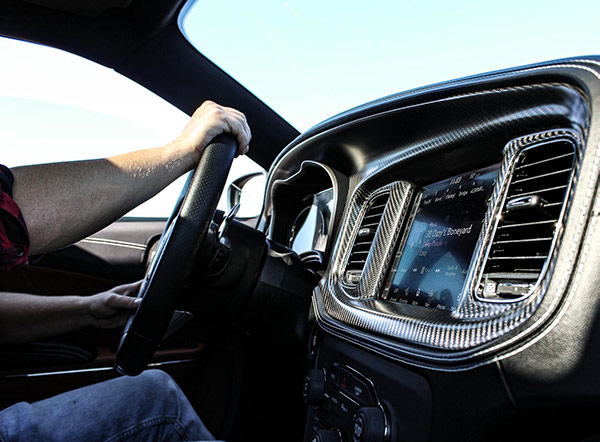 And it's more than just statistics, these modifications provide a significant distinction behind the wheel. Bigger, better and blistering with power; I had the opportunity to hit the road (and a road course) in both the Charger Scat Pack Widebody and the Charger SRT Hellcat Widebody to get a real feel for myself. From the twisted turning hills of northern California's roads, to the drastic drops and blind bends of the complex Sonoma Raceway, the Charger Widebody conquered every corner with ease!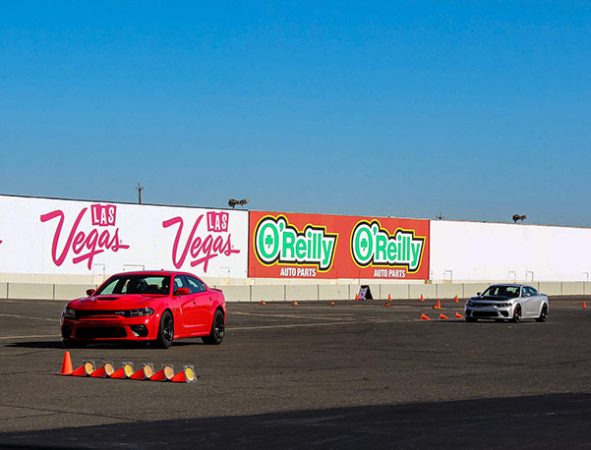 Firmly planted to the pavement like a gooey tar, she whipped right around any obstacle I approached with agility and nearly zero body-roll! With the screeching supercharged 6.2-liter HEMI® engine commanding other motorists to move out of my way, luxurious suede bucket seats cupping me in the midst of donuts and drifts, and an aggressive grimace and mean stance turning my head for a double take every time I walked away, I found the Charger Widebody to be the only sedan I've ever driven that is comfortable and convenient without compromising style and performance. Take it from a two-door snob, the Charger Widebody perfectly captures that badass muscle car demeanor, provides the functionality of a sedan, handles like a sports car, and has a cool factor that is through the roof!
To get down to brass tacks, the new Widebody option will be available on 2020 Scat Pack models for just an extra $6,000, putting the total MSRP at $45k, and will be a standard feature on all 2020 SRT Hellcat Chargers at an MSRP of $69,000. The Scat Pack Widebody still puts down the same 485 horsepower, but improves performance on the street, strip and road course. With a 0-60 of just 4.3 seconds and a ¼-mile ET of just 12.4 seconds, the Scat Pack Widebody proves itself to be the best N/A Charger ever built! Likewise, the SRT Hellcat maintains its reign as the fastest production sedan to date, with a 3.6-second 0-60 and ¼-mile ET of just of 10.96 seconds! I think Tim Kuniskis said it best when he said, "The Charger Widebody is a unicorn in the performance world." With power ratings that are unrivaled at price points that remain unmatched, it's an evident truth. Find a comparable car in today's market, I dare you.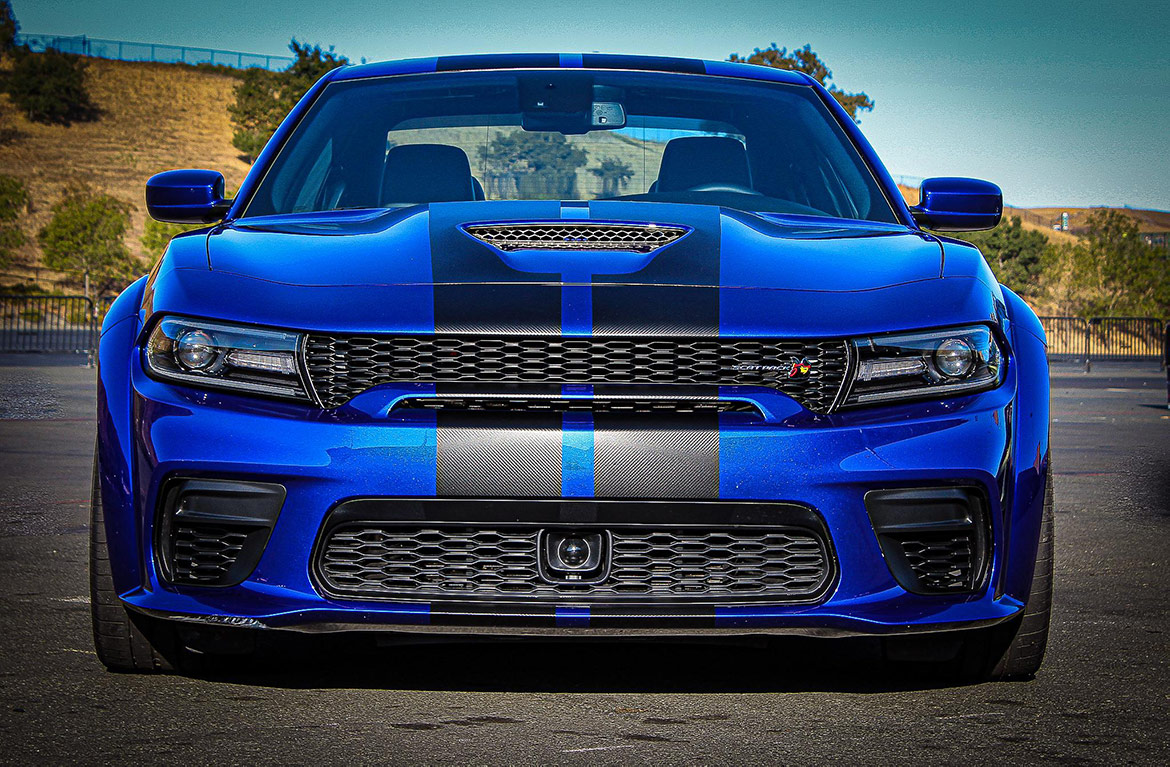 In the modern automotive world, it seems competition is so focused on the latest tech trends that they've forgotten what really counts in a performance car: putting rubber on the road. With the all-new Charger Widebody, Dodge proves they don't build cars for the 97 percent; they listen to their audience and design everything in their lineup with performance enthusiasts in mind. The new Charger Widebody is living proof the sedan isn't dead; in fact, it has only just awoken!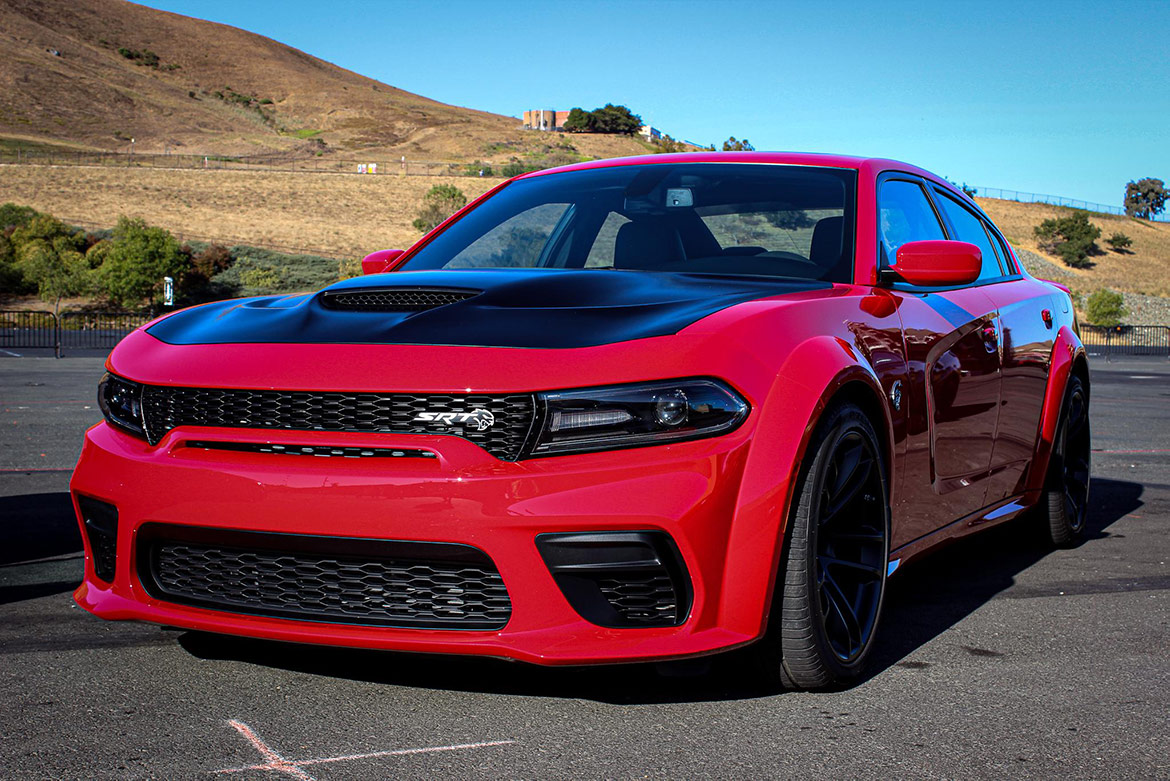 Comments
Comments