Shelby Survivor
3 years ago Gallery Showcase
What makes up a high-performance car?
This has been a common debate for decades with many enthusiasts voicing different opinions. While the common thought among many gearheads in the U.S. is for any automobile to have this label, it needs to have a V8 and be on RWD platform. And while the acceptable range for muscle cars seems to be from 1962 to 1971 for the Mopar faithful, we should probably take a closer look and start to be more inclusive of other Dodge nameplates that were not born with a 440 Six Pack or 426 HEMI V8 engine that sent all its power downstream to a Dana 60 rear axle. Let's be real, the muscle car hobby is getting old and everything has its place and needs our respect. I can still remember the cries of heresy from the Mopar camp when the four-door Charger was introduced in late 2005. Never mind it was RWD and available with a slew of HEMI engines that today produce over 700 horsepower and can cover the quarter-mile in the ten-seconds while stock. I had many arguments with car friends over this (due to their pushback on the four-door layout) but held my ground. The current LX/LC/LD platform is more than deserving of the Charger nameplate. These folks seem to forget the Charger badge was also stuck on a FWD four-cylinder vehicle back in the era of stone-washed jeans, high-top tennis shoes, and hair bands. Ah the 1980s….they now say mullets are back in style for high-school kids these days.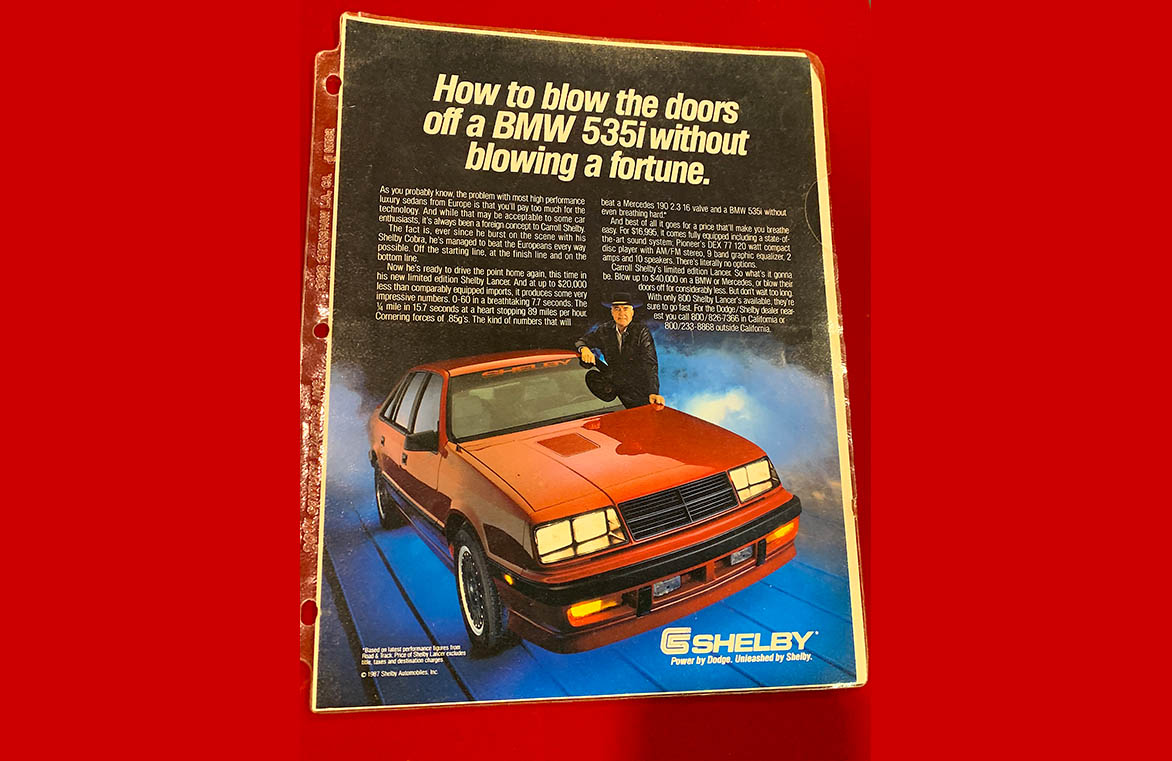 It was during the 1980s that Dodge became the sole performance brand for Chrysler as Plymouth was getting ready to set sail on its final voyage into the sunset that would happen two decades later. The relationship with then Chrysler boss Lee Iacocca and Carroll Shelby was reignited and create a line of ultra-high performance vehicles based off the Charger, Daytona, Omni, Shadow, and even the Dakota. One nameplate that Shelby also applied his magic was the 1987 Lancer ES. While the other vehicles that received Shelby's mojo were more in-tune with on-track or street hijinks, the Shelby Lancer was born and aimed directly at the luxury performance market, specifically the BMW 535i. The Shelby recipe was the same, offer better performance at a much lower cost. The formula for the Shelby Lancer began with a 175 horsepower, intercooled Turbo II 2.2-liter four-cylinder engine mated to a A520 Five-Speed Manual Transmission (or optional three-speed automatic). Even as a FWD layout, the Shelby Lancer could handle with the best European sedans due in part to the standard 205/60VR 15 Goodyear Gatorback tires, Monroe Formula GP struts, and massive sway bars. The Shelby Lancer also used four-wheel disc brakes which was a "new thing" among domestic sedans in the 1980s.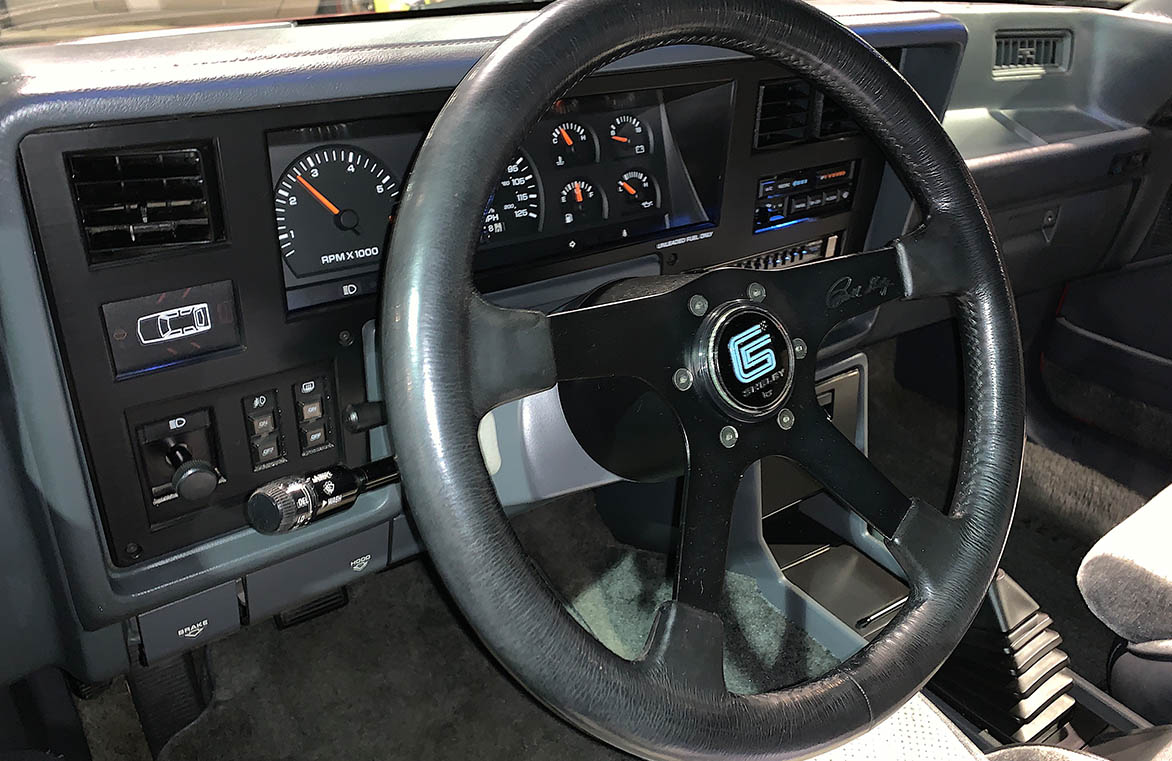 The 1987 Shelby Lancer also offered some "firsts" like a factory CD player on an American car. The interior was a blend of high end materials (for the time) and racing themed components like a Shelby branded four-spoke leather wrapped steering wheel and numbered dash plaque. Despite offering great performance and features for the price, the 1987 Shelby Lancer was not a sales hit like its smaller, more nimble cousins such as the Omni and Charger GLHS models. Around 800 Shelby Lancers were made for 1987 with 400 five-speed manual transmission and 400 three-speed automatics sold to dealers. Many of these were driven hard daily and eventually rusted out. Remember, these Shelby Lancers are now over 30 years-old and were never considered a collector's item. You rarely see them at cruise nights or car shows. You're more likely to spot a 1970 426 HEMI Challenger R/T, 1969 440 Six Pack Super Bee, 1967 Plymouth 440 GTX , or other vintage muscle than a 1987 Shelby Lancer.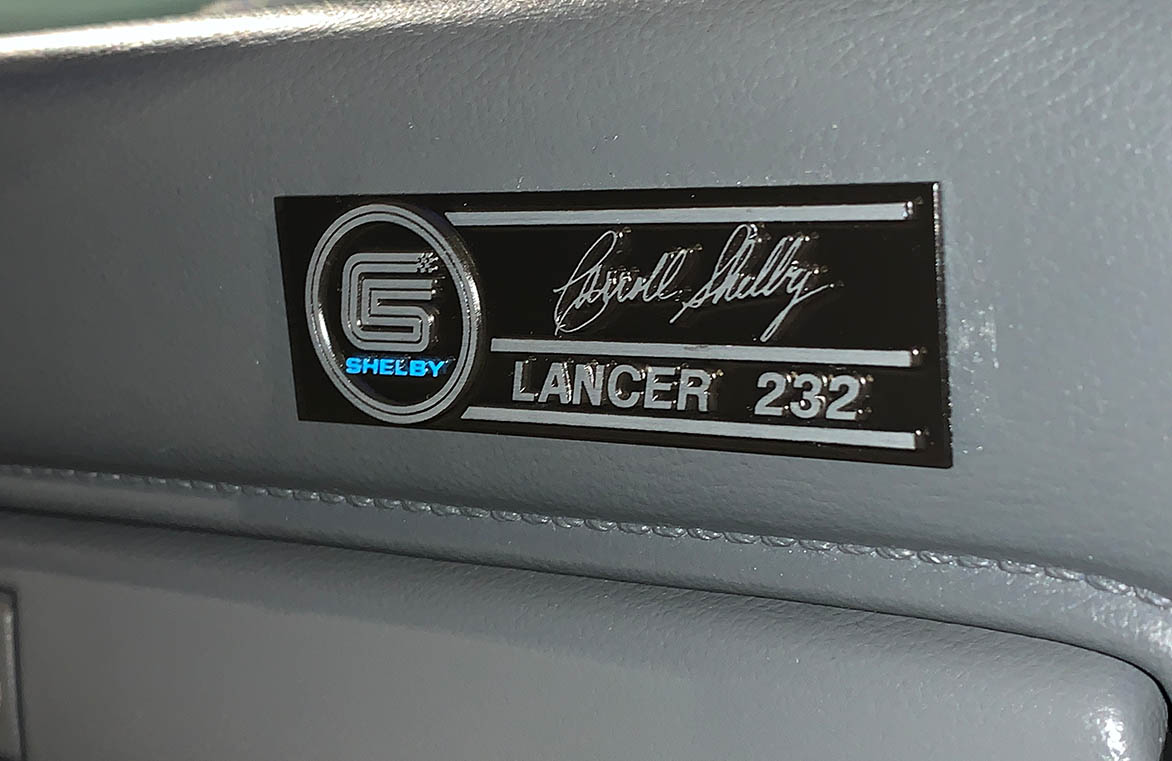 So, imagine my surprise when I was at the Muscle Car and Corvette Nationals (MCACN) last month and found this survivor 1987 Shelby Lancer in pristine condition. It's never been restored or even modified and its original owners, Bill and Vicki Schimeneck from Allentown, Pennsylvania have taken great care of this fantastic example of Dodge's premier performance sedan from the 1980s.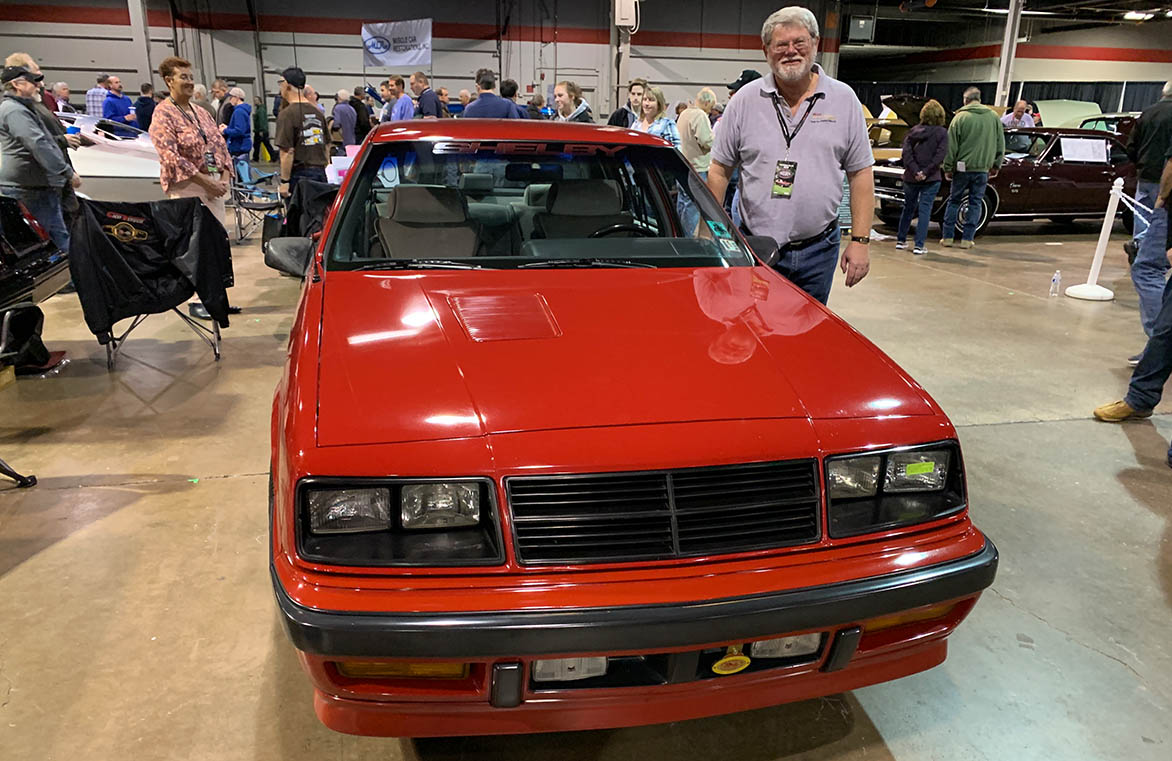 "I bought the car brand new from Rothrock Dodge who was an authorized Shelby dealer in April of 1987. We brought it home and have since drove the Shelby Lancer very sparingly," said Bill. "We do use the car for touring and attend events such as the Northeast HEMI Owners Association and Chryslers at Carlisle. It's a great road car and compliments the other Mopars I own such as my 1989 Shelby Dakota, 2009 Challenger R/T with the Classic Package, and a 1970 Plymouth Road Runner."
How Bill and Vicki ended up purchasing the Shelby Lancer is quite interesting. He was a young engineer in the 1980s and wanted a fun and affordable new car that would be at home handling the twisting Pennsylvanian back roads.
"I needed to replace my 1965 four-door Dodge Dart which was my daily driver in the 1980s. So I started looking around and went to the Dodge dealer. I looked at the Shelby Chargers but they were a little too bare bones for what I wanted. The salesman then said, 'What about a Lancer?' So I test drove it and thought 'Yeah this works.' The Shelby Lancer had been in the back of the dealership and wasn't even prepped yet when I drove it," reflected Bill. "It was a fun car to drive, sort of like a Go-Cart. The dealer had received a total of five Shelby Lancers but when we got there, he had three left. The car I ended up getting was number 232, still a low production number but it was untouched and I had a chance to look it over closely before the dealer prepped it. Now, my Shelby Lancer only has 68,000 miles and it's all original except for spark plugs, filters, and other maintenance items."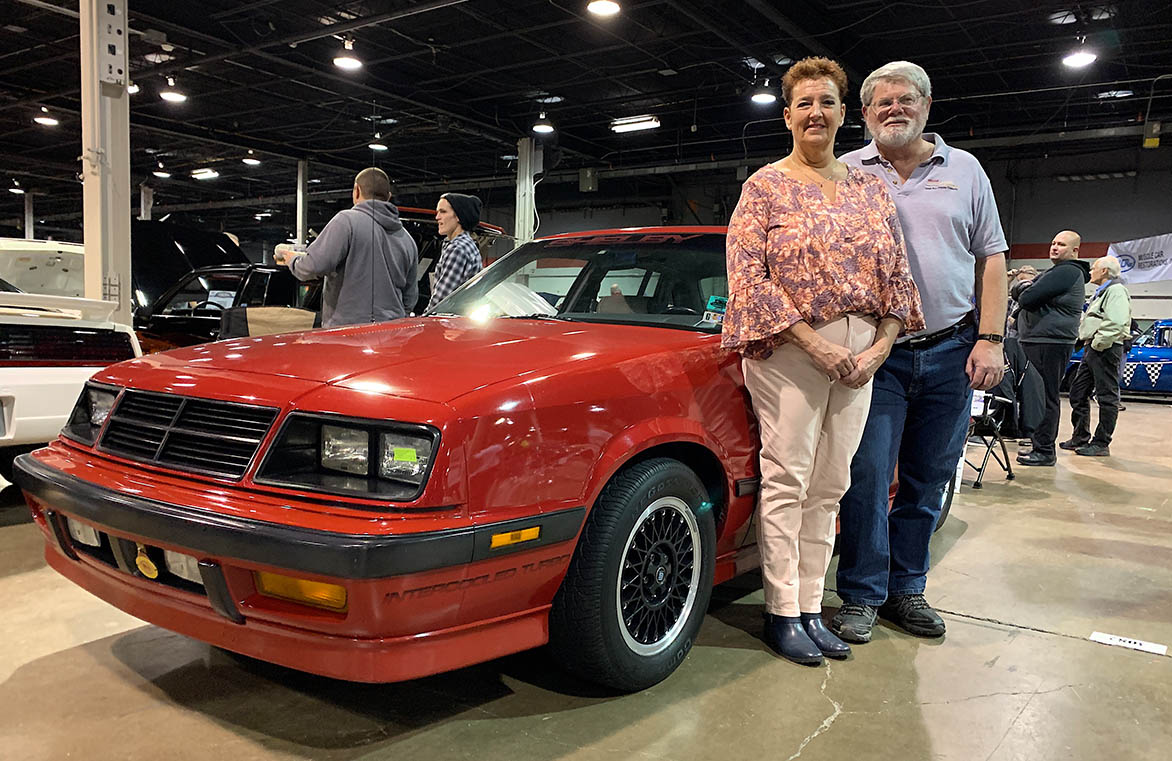 "I liked it right away and I never tell him (Bill) not to buy a car because I'm into the cars too," smiled Vicki. "He picked the best one off the lot, so he thought. There were a few Shelby Lancers there and he (Bill) had to have one with a stick shift."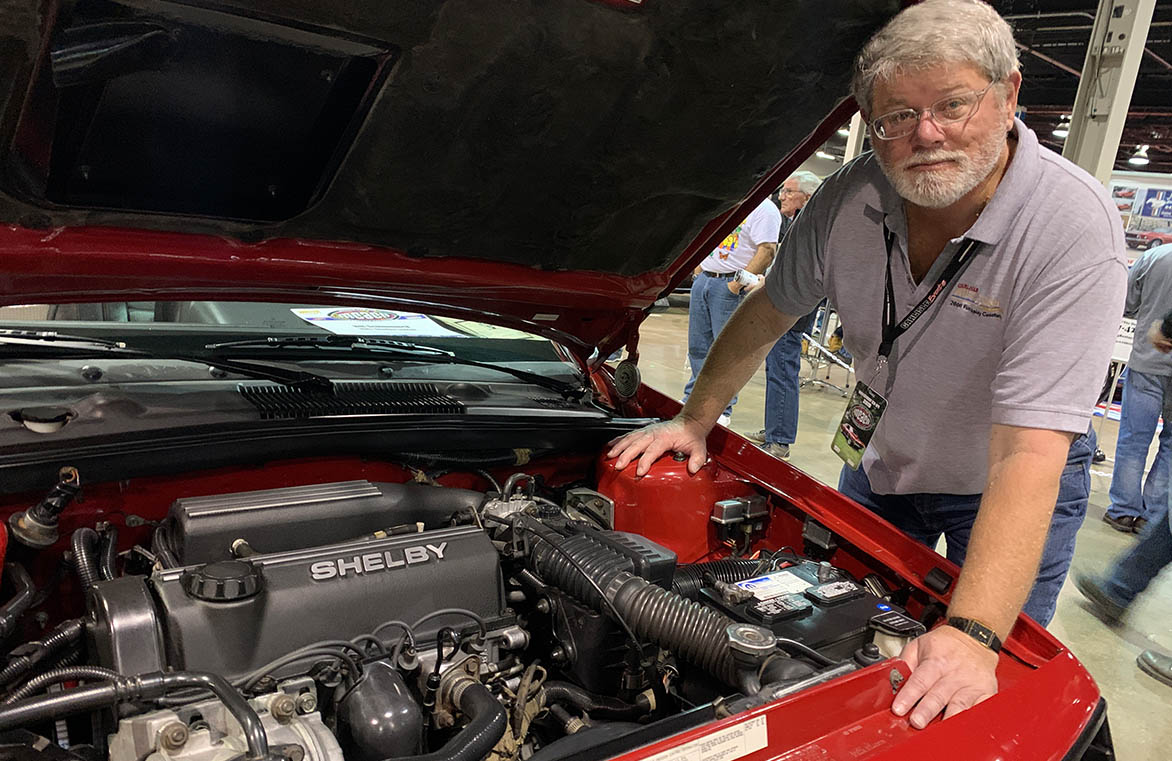 The Dodge FWD performance cars from the 1980s never got the respect from the Mopar community back then and even today to some degree. They're still shunned by gear heads who have a mentality that you must have a big V8 to power the rear wheels for acceptance. It's a shame really, I owned a 1986 Shelby GLHS Omni back then and it would destroy many unsuspecting IROC Camaros, 5.0L Fox-Bodied Mustangs, and even the occasional Buick Grand National. My GLHS did not survive too well but luckily, Bill and Vicki Schimeneck have kept their Shelby Lancer in pristine condition. It's a great example of the second time two industry titans came together and created a line of performance vehicles that a brand desperately needed for the times it was living in.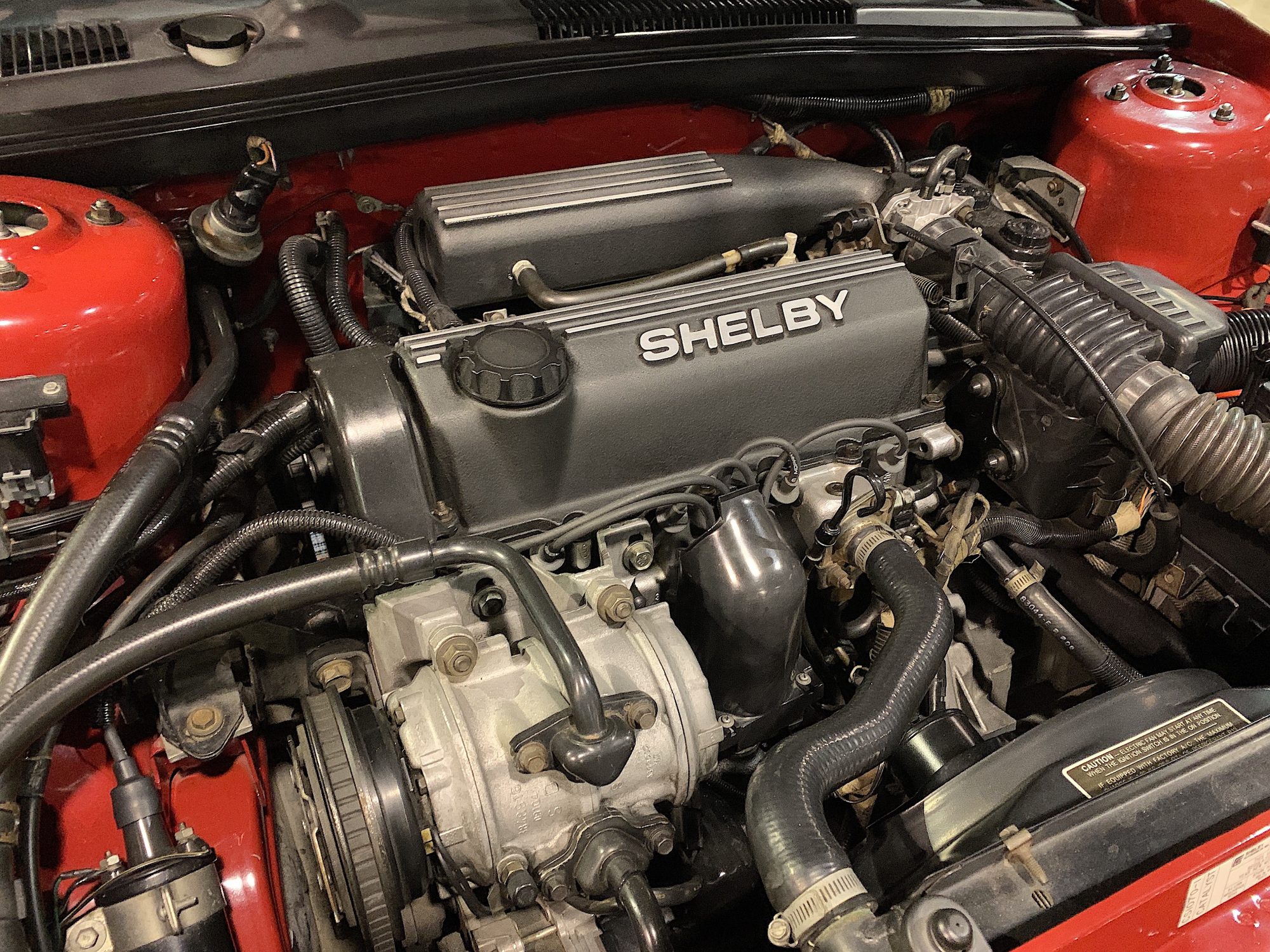 What's your thoughts on Dodge's Shelby FWD performance cars of the 1980s and early 1990s? Do you consider them an important part of Dodge's performance heritage? While you ponder that, here's more pics of Bill and Vicki Schimeneck's awesome Shelby Lancer survivor through the decades.
Comments
Comments
Previous