The Perfect Drag Car
4 years ago Showcase
Earlier in 2019, Dodge released the Challenger 1320 Drag Pak that was packed with a naturally aspirated 392 cubic-inch HEMI® and loads of tech from the Dodge Challenger SRT® Demon. With roughly half the power of the SRT Demon, many wondered how effective the 1320 would be as a drag racing machine. Would it slay on the track like its SRT Hellcat and Demon siblings? Was there a space for it in this wild field? "Hell Yes!"
Dodge promoted an 11.7-second quarter-mile time, which is pretty impressive. Let me introduce you to a power couple that, like me, can't leave well enough alone. Emily and Nick live life in the fast lane and thoroughly embrace the saying, "A family that races together, stays together."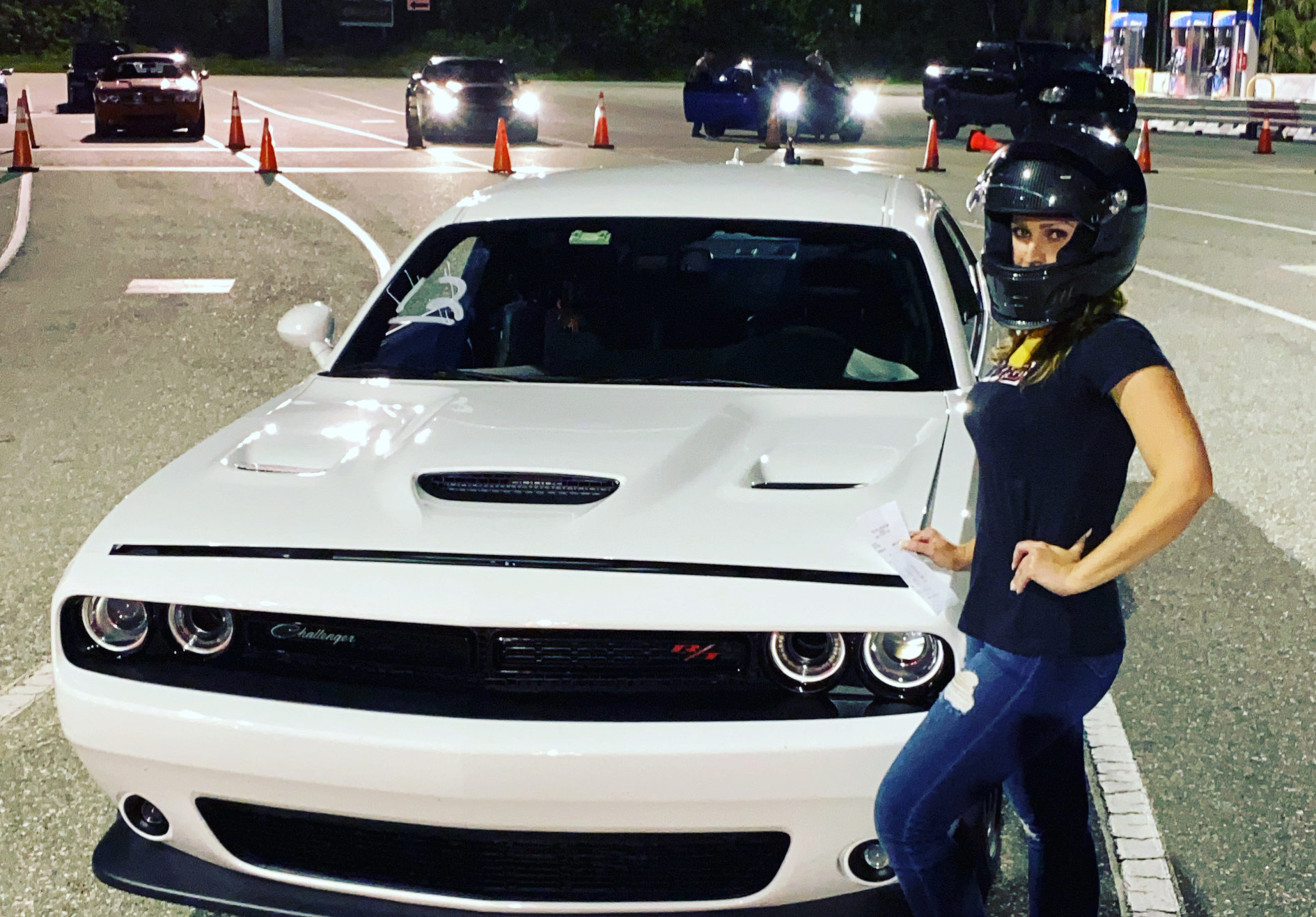 When the SRT Demon came out, Nick ordered one right away and has been racing and modding it since. Emily, originally from Malta, with a charming accent, says she never had any plans to drag race. She just enjoyed being a spectator and watching Nick have a blast doing what he does. All of that was about to change.
The couple picked up their 1320 in May and, of course, Nick had a master plan all along. Emily on the other hand, was just excited to have a sweet new Challenger to drive around every day. Nick immediately took it to the track to get a feel for the car. Bone stock, Florida summer heat and air, stock tires and all, he ripped out a 12.06 @ 112 mph on the very first run. Not bad! Next time out, Nick pulled off an 11.94 @ 113 mph, again in the midst of the Florida summer. After getting a feel for the car, Nick spent the next few months working on convincing Emily that she could be the next Leah Pritchett. Emily admits that she never in her wildest dreams ever thought she would be drag racing herself.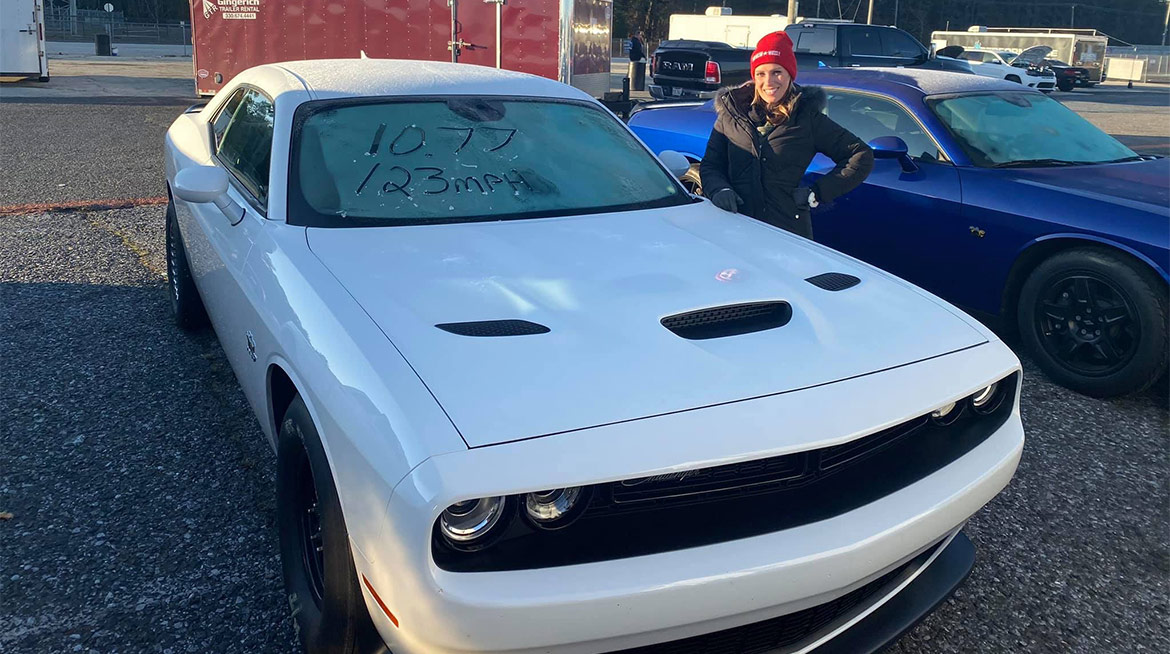 The perfect opportunity for her to test out racing abilities came in November at The Modern Street HEMI Shootout. The air is always perfect, track prep on point and records are always set. Nick knew he couldn't just take her to a MSHS event without giving her a few lessons in drag racing, so a few weeks prior to MSHS, the couple hit a local Mopar® event. Nick rode shotgun for 5 passes, helping teach her the ropes and some techniques to get the Challenger down the track. With the lanes closing down, Emily finally made her first solo pass without Nick holding her back from glory (my words, not hers) and was able to pull off an 11.96 @ 114 mph. Let her fly, Nick, let her fly.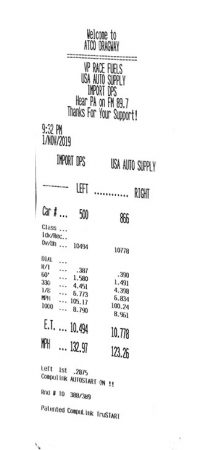 Feeling comfortable with the car, Emily couldn't wait to make the trek from Florida to New Jersey. However, Nick wanted to do a few small mods to try to push the car just a little further. They outfitted the car with a set of Stainless Works longtube headers, removed the rest of the exhaust system and pulled out some of the interior pieces to save weight. They ditched the stock 20" wheel and tire combo for a set of Weld rear drag wheels and RC Comp 15" front skinnies with some Mickey Thompson rubber to go along with them. They also tossed on a cold air intake, because why not? Finally, the car was then given a custom tune from Brent at DTP Racing to run on race gas, squeezing just a little more out of it.
Having only one track day under her belt, yet feeling comfortable with piloting her machine, Emily was ready for the MSHS. For those of you not familiar with this event, Friday is a private test 'n tune for the MSHS racers, Saturday is race day, and Sunday is a test 'n tune open to the public. The Friday test 'n tune can sometimes be the best day of the event for a lot of racers. You can focus on getting the most out of your car and not worry about getting eliminated during the actual race when your battery dies in the staging lanes heating your nitrous bottle for 30 minutes because there was a spill on the track (ask me how I know).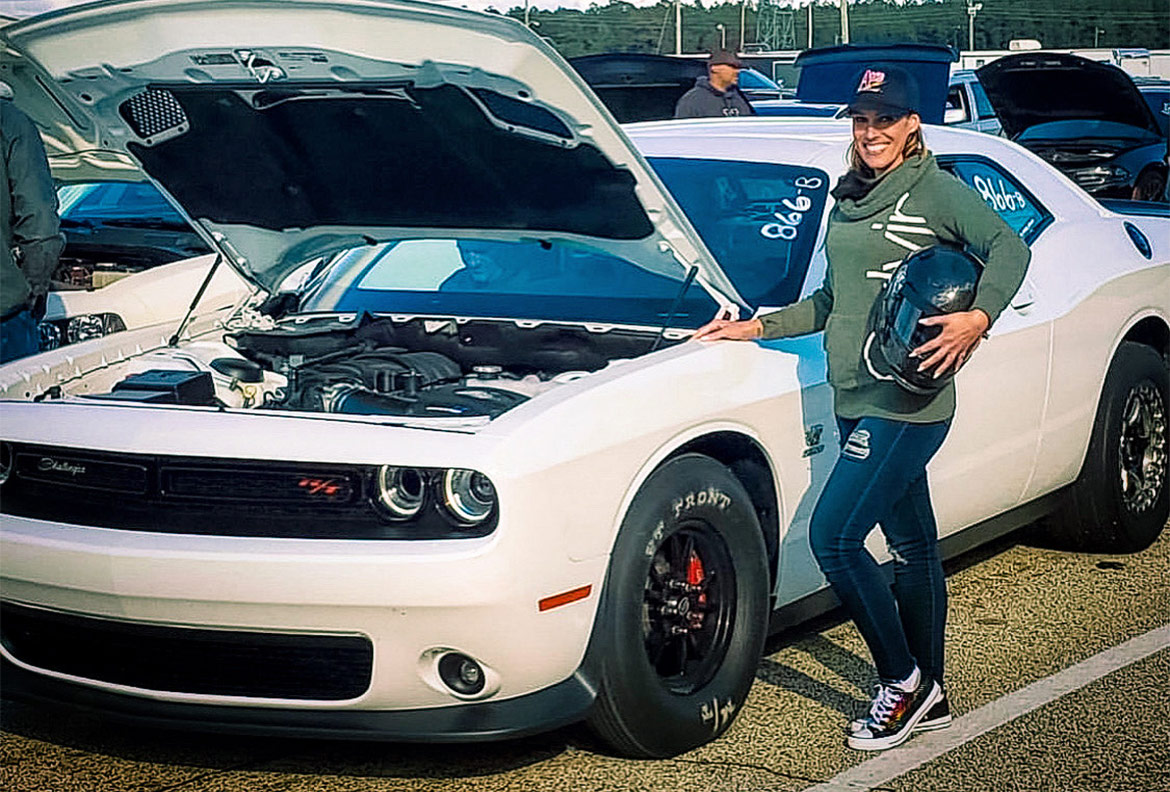 During Friday's test 'n tune, Nick forced Emily into hard labor all day, making as many passes as they could. You could tell by the look on her face that she hated every second of it! Just kidding – every time I saw her, she was having the time of her life! With every pass came a better and better time slip. On Friday evening, Emily pulled off a record-breaking run setting a massive record for the 1320. She ripped out an impressive 10.77 @ 123 mph run. No 1320 has even come close to running that fast. With just a few basic mods and a little weight reduction, Emily and Nick have their 1320 running faster than a stock SRT Hellcat with just a fraction of the horsepower. THIS run solidified for me that the 1320 has a space out there. With a little more time behind the wheel and maybe a few more power mods, this car could be a major competitor in the 10.0 index for a series like Modern Street HEMI Shootout.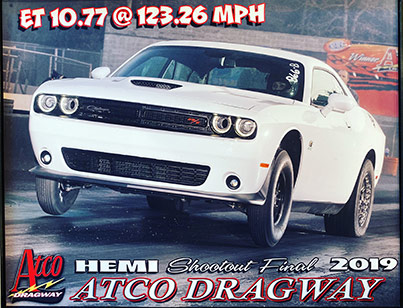 Unfortunately, during Saturday's competition, Emily was eliminated in the 2nd round of the Rookie class. The duo stuck around to run at the public test 'n tune on Sunday and managed to cram in several 10.8 runs in less than stellar weather and prep. So, what is next? Of course, it can't end there!
The team plans to toss on a nice set of heads and a lopey cam and push the tuning for the next race. The end goal is to run 9s with no power adder (boost or nitrous) and keeping the stock displacement. Honestly, I think they will make it happen. Emily is proving to be a great driver, and the 1320 is proving to be a much more capable platform than many of us thought it would be.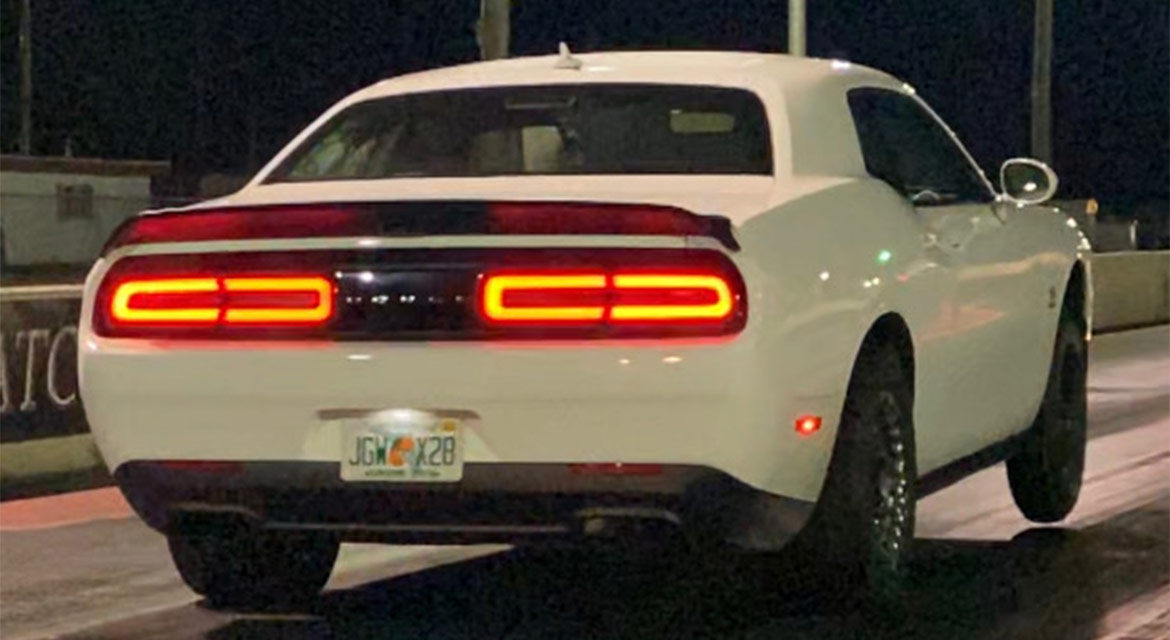 Emily says she has absolutely been bitten by the "bug" and can't wait to get out there and run the car again. The couple will be traveling to Texas in January for the Legion of Demons event. With Nick in his SRT Demon and Emily in her 1320, they plan to break records. Emily admits the 1320 turned out to be the perfect car to get her into drag racing. Not only is it easy to learn and get a feel for, but it just does what you need it to. A cake baker and momma during the week, and a wild woman behind the wheel at the strip on the weekends, she is proving that the 1320 might be a great vehicle to get into the sport without breaking the bank. Well done, guys!
If you want to follow Emily and her mission to ring-out her 1320, you can follow her journey on Instagram @horsepower_hottie.
Comments
Comments