Check Out The Changes on DodgeGarage!
3 years ago Showcase
The DodgeGarage staff have been working hard to update the site with exciting changes that help you get the most up-to-date info and allow you to tell us what content you want to see more of. Check out some of the cool new features, and let us know in the comments what we should add next!
Racing HQ Refresh
For all of you racers and racing fans out there, we have a newly designed Racing HQ section. This is the spot where you can join the 1320 Club, stay on top of NMCA, NHRA and DSR schedules and stats, find a local track and scope out racing events in your area. We'll keep the NHRA guest guides coming before each race to provide local spots of interest and recommendations.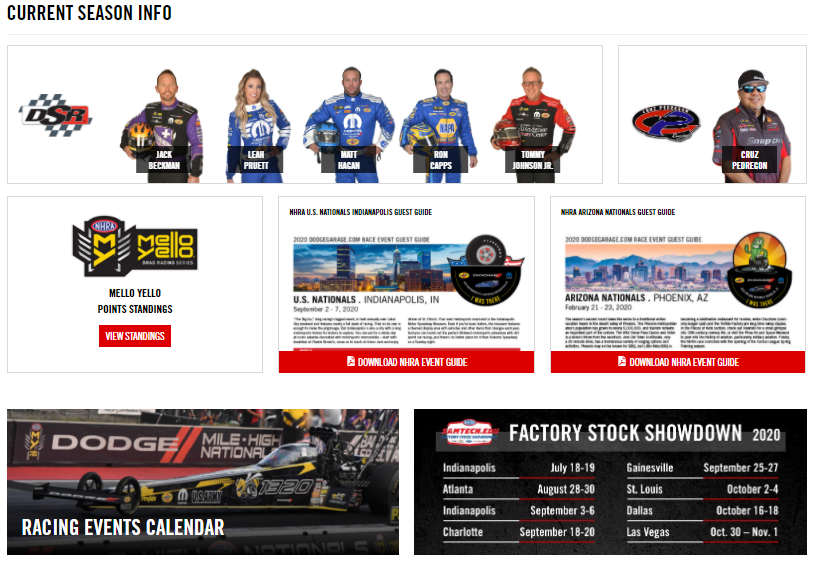 So…Many…Videos
We just made it easier than ever to find all of the DodgeGarage videos that take you behind the scenes, introduce you to proud Weekend Warriors and teach you how to get the most performance out of your car. Sorry not sorry about your likely dip in productivity after bookmarking this page!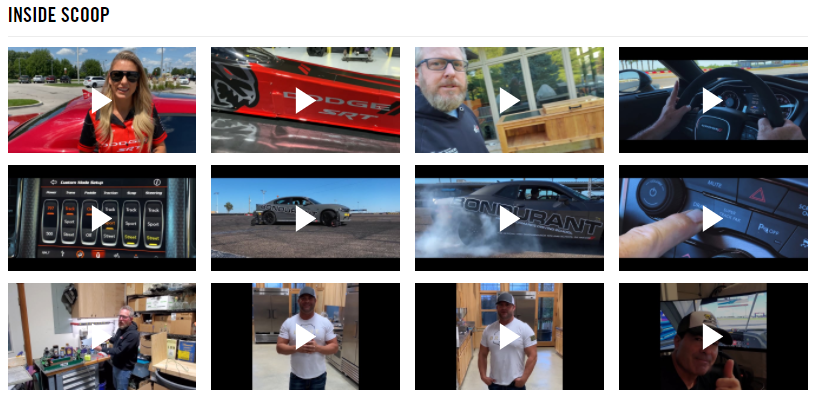 Like it? Share it!
Every editorial article in the news section now gives you the ability to like and more easily share with your social media crew. Want to let us know what you'd like to see more of? This is the best way to do that. Simply click the star, and your opinion will be heard. Tap the arrow for shortcuts to share on Facebook, Twitter, send an email or find a whole host of other platforms.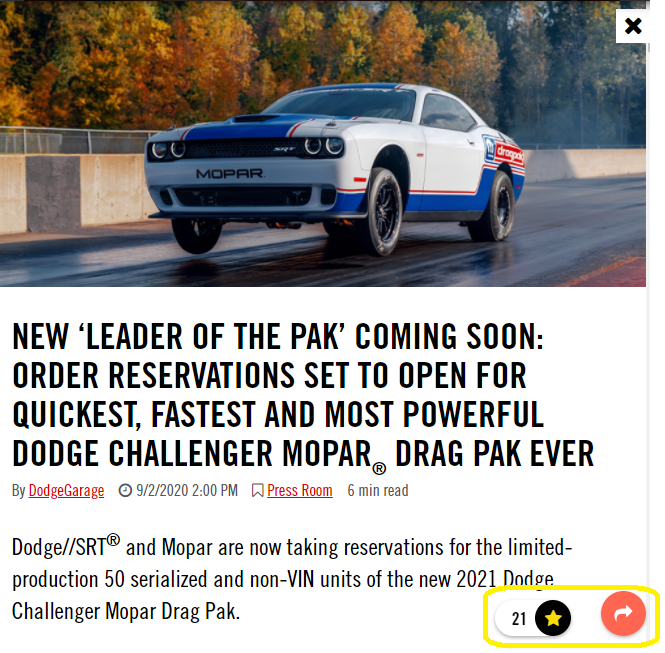 Grab your favorite beverage and spend some time checking out the changes. We can't wait to hear what you'd like to see next. Comment and let us know…we're listening!
Comments
Comments