Destined for Speed
2 years ago Gallery Showcase
As a kid, I dreamt of pursuing all of the most fascinating careers, from an astronaut to police officer to (of course) a racecar driver. When we are young, we don't recognize that we have the power to actually be what we dream of being. Some people are born to act, some are born to teach, and some are born to ride. For most of us, family influences our decisions. We might follow in the footsteps of a parent or a loved one, and in doing so, we are not the sole authors of our future: Our family helps hold the pen, too. It's not so often that we hear of a four-year-old locking in a career that no one in the immediate family has followed, but that's exactly what happened to North Carolina's very own Gray Leadbetter.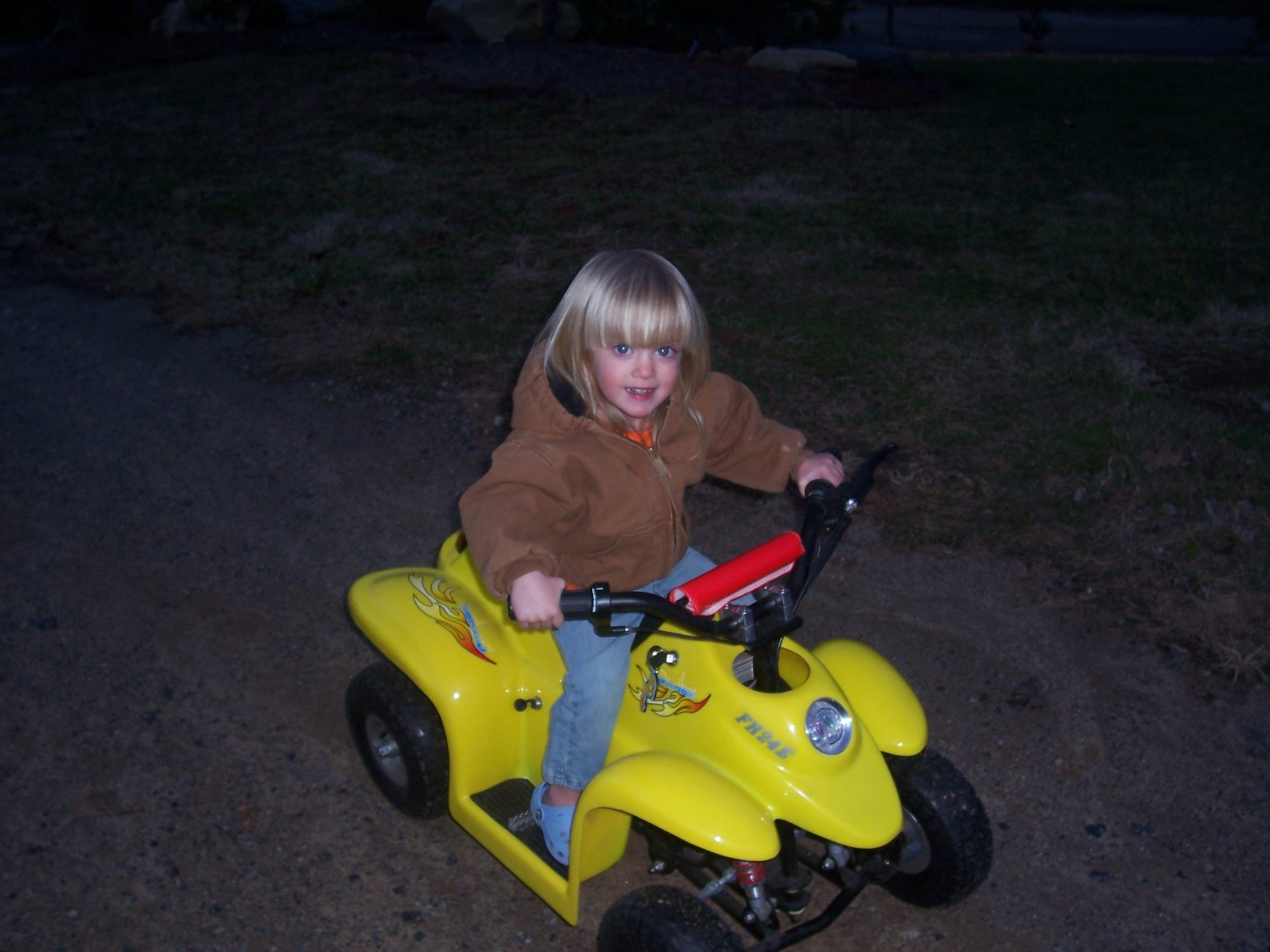 Gray doesn't come from a family of racing or motorsports, but, somehow, she convinced her dad to give her a dirt bike in exchange for her cooperation with potty-training. Once she mastered the potty, she ditched the training wheels and hopped on a pw50.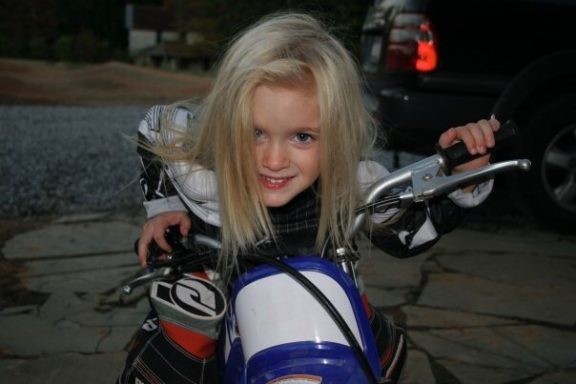 Young and unburdened, enlivened by the wheels on the road, it was at this moment that Gray knew she would dedicate her life to motorsports and racing. Throughout the years, she would ride four or five days a week and race on the weekends. The stereotypical life of play dates, tea parties, sleep-overs and vacations was left in the dust for her love for racing. Gray's father, Stephen, wasn't involved in motorsports and had no stake in Gray's involvement with racing. He saw her face light up, and he recognized how much she loved it. Because of this, he was nothing but supportive of his daughter's need for speed.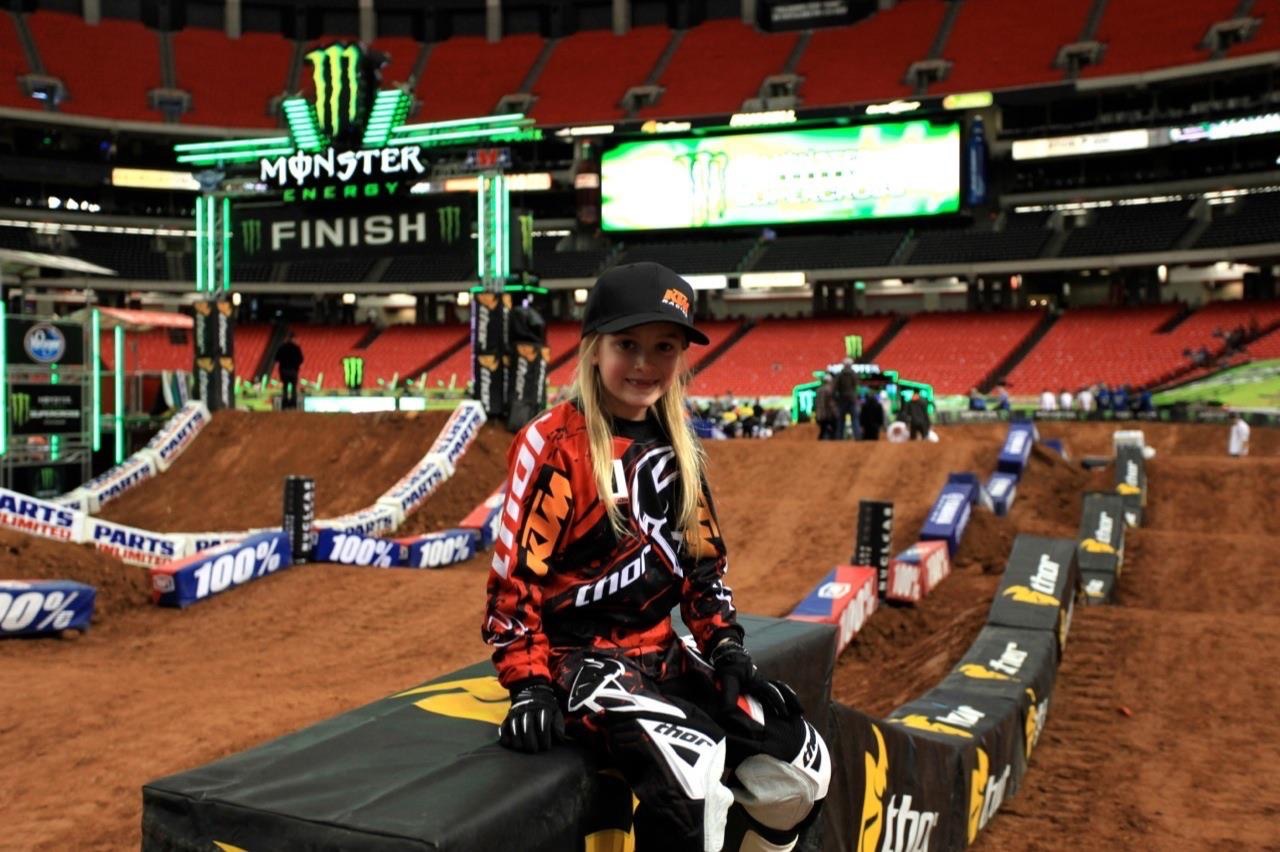 A rained-out moto season pushed Gray into indoor karting. She was six and karting with adults. The Friday fast group coached her, and, in no time, she was running with the fast club. Within the year, everyone around her began to recognize that she was something special behind a steering wheel.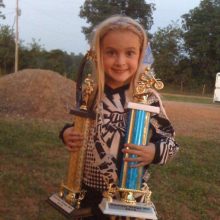 At eight, with Championships in Motocross and Karting already behind her, Gray went from karting to full-sized cars. From there, she attended the DirtFish rally school at 12 years old and drove a Viper at Bondurant. Well-known racing pros Buddy Rice and Johnny Greaves took note of her skills and began to support her, teaching her the ins and outs of racing. Now, the lot of Leadbetter, Rice and Greaves consider each other family.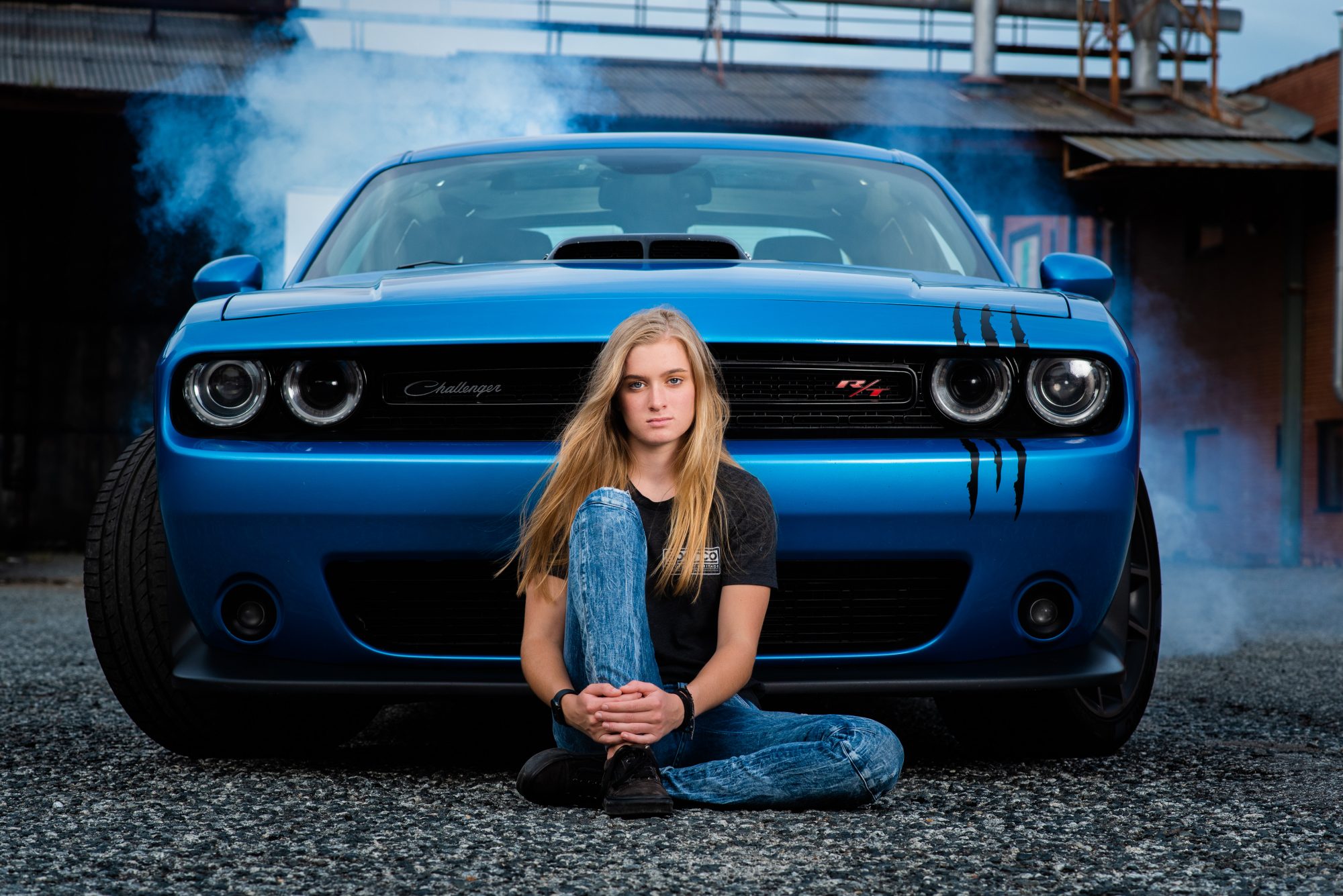 Gray's skills are so far advanced because of her attitude: She is willing to drive anything. If an opportunity comes along to race something, she races it. She is now often behind the wheel of UTVs, Mini Outlaws, Go Karts and Rallycross. She even has a secret training program that gives her the competitive edge in those off-road events without her using any of those vehicles. The secret? Train with a Dodge Challenger SRT® Hellcat 6-speed on a closed course. With this practice, she's clocked over 12,000 miles in an SRT Hellcat.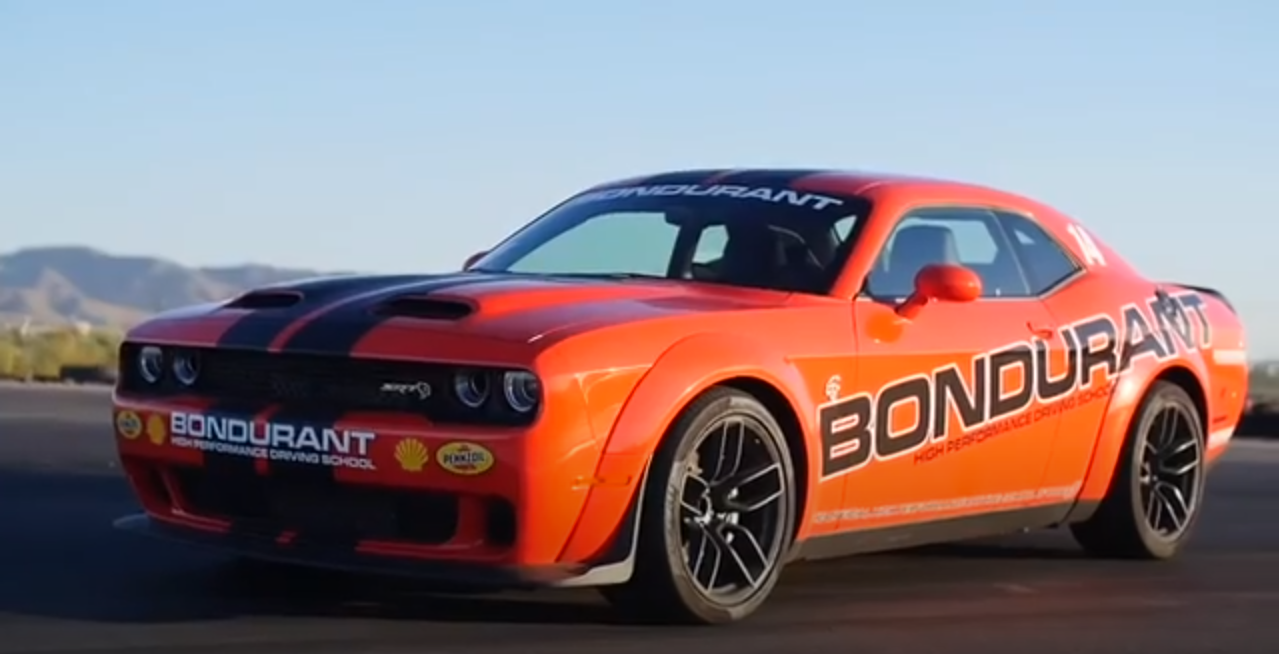 Last year, before every rally race, she made it a point to go to Bondurant and pound laps in the SRT Hellcat. Working with a higher horsepower and a heavier vehicle in comparison to what she would normally race served as strong physical and mental training.
When we asked Gray about where she wants to go next with this dream come true, she answered, "Wherever it takes me." While Gray is very interested in rally, she hopes to try and learn about all of the dynamics of racing from whatever opportunities that come along.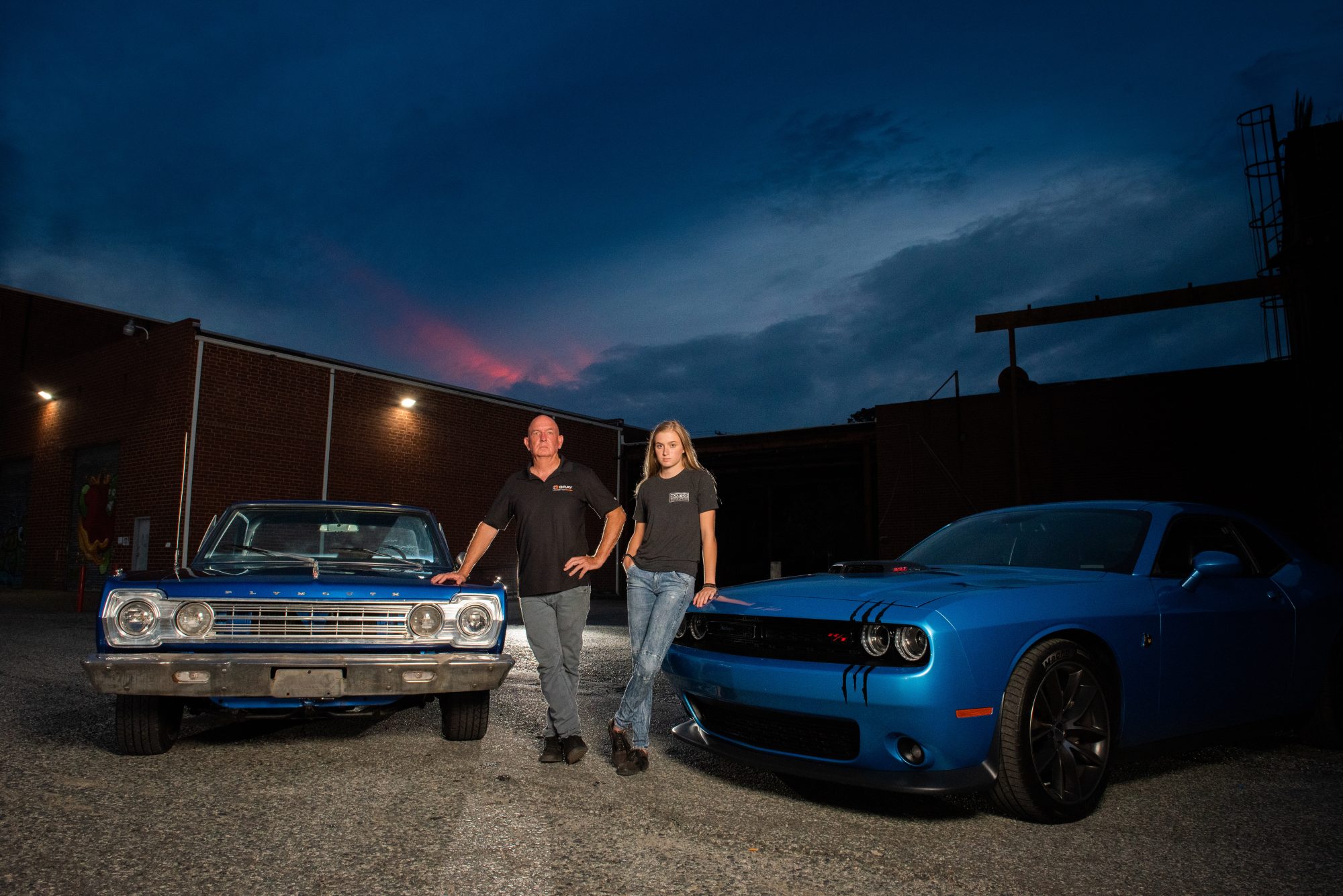 Gray Leadbetter is able to claim over a decade's experience in the racing world, and she is only 15 years old. Humble for her age, she is always willing to share her experience and tips with those just starting out. (Her recommendation is to start small, then go to the karts, and always network.) We're sure this isn't the last we will write about Gray, and we can't wait to see what sort of speed she brings into the next ten years.
For more on Gray, or to follow her adventures, check her out @GrayLeadbetter
Comments
Comments