Warren Lotas + The Brotherhood of Muscle Team Up
2 years ago Showcase
Skulls, flames, bold graphics and an even bolder point of view. No, we're not teasing the next mind-blowing, drag-strip-dominating vehicle from Dodge (seriously, guys – the Ghoul was an April Fool's Day joke). We're talking about the first collection from famed L.A.-based streetwear brand Warren Lotas in collaboration with Dodge – the Dodge SRT® Warren Lotas Collection.
Warren Lotas LLC was started in a basement in Watertown, Massachusetts, by designer Warren Lotas in 2017. Initially focusing on limited-edition, hand-crafted, 1-of-1 pieces, Warren moved to L.A. in late 2017 and started creating custom-made, limited screen printed T-shirts and hoodies sold online on a drop-to-drop basis. You've no doubt seen these cutting-edge designs on iconic celebs.
Warren's vision is to create pieces that he would personally wear based on inspiration that he draws on from everyday life. What better inspiration than the brand that is unapologetic in its pursuit for performance domination? All the designs are hand-drawn and then digitized to be printed on clothing. Entirely produced in the USA, Warren Lotas also creates custom cut-and-sew pieces such as jackets and jeans. This strong voice in current streetwear culture teaming up with the Brotherhood of Muscle is absolutely going to create some epic designs.
"Dodge will always have the most uncompromising presence in the automotive industry. A Mopar® enthusiast's zeal is a product of Dodge's commitment to giving the customer exactly what they want, no matter what. The SRT Demon took a risk to satisfy 3,300 people … and through that risk, a legend was born. I couldn't be more excited to establish this partnership with Dodge because regardless of our respective industries, our core beliefs are in perfect sync," said Lotas.
This first edition of wearable art will be available on the Warren Lotas site this Sunday, May 2, at 5:00 p.m. ET. Don't waste any time getting your custom gear because just like the SRT Demon, once they're gone, they're gone.
Comments
Comments
Previous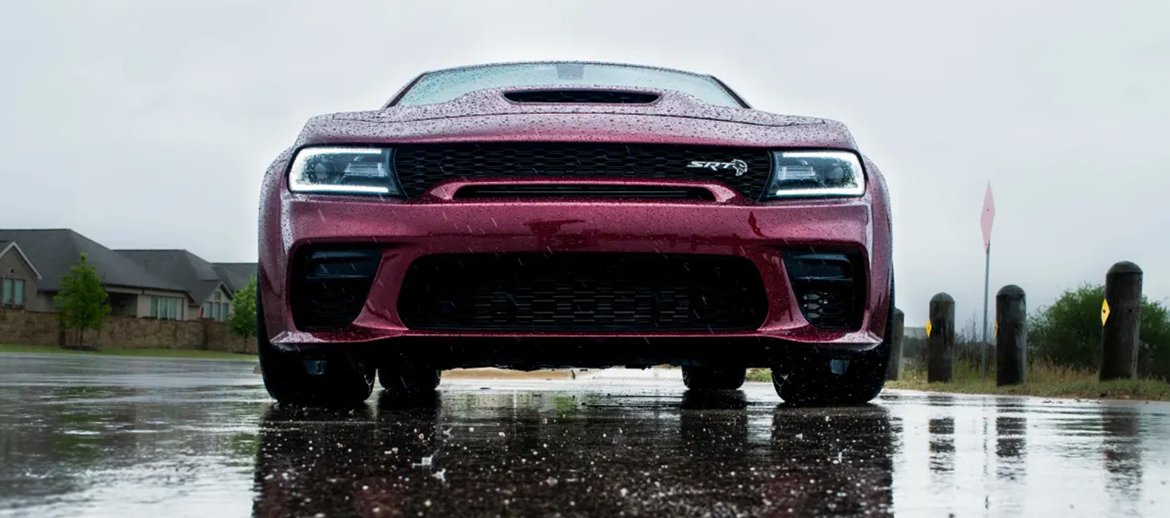 Next