Originality & Creativity Collide
11 months ago Showcase
It's rare these days to look over at another person's cellphone and see something that doesn't bear somewhat of a resemblance to your own. These days, nearly every single cellphone manufacturer follows the same touchscreen template. It's as if somewhere in the past decade, a switch was flipped and originality was leeched from our society. In the past, the creative process consisted of using references as a vaulting point for inspirations. Nowadays, those references are copied. Movies used to create suspense and surprise us, and plot twists were unexpected. Now, those moments are few and far between. Today, movie plots are reused and movies are remade. Have we exhausted all hope in the revival of originality, or are you still holding on?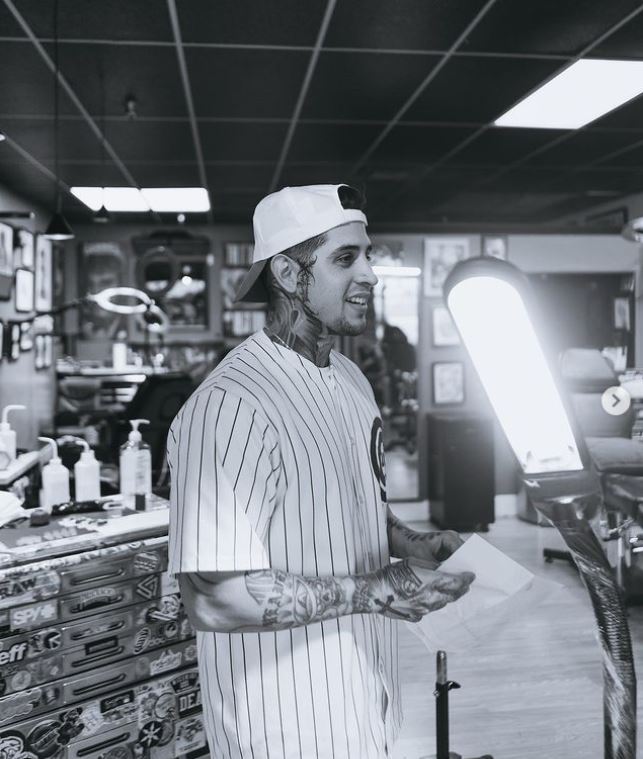 Don't lose grip, a hope has been found. For a nationally known tattoo artist, an American brand of automobiles and a racing school outside of Phoenix, Arizona, originality is a lifestyle. Without further ado, let us introduce you to Gabriel Hernandez.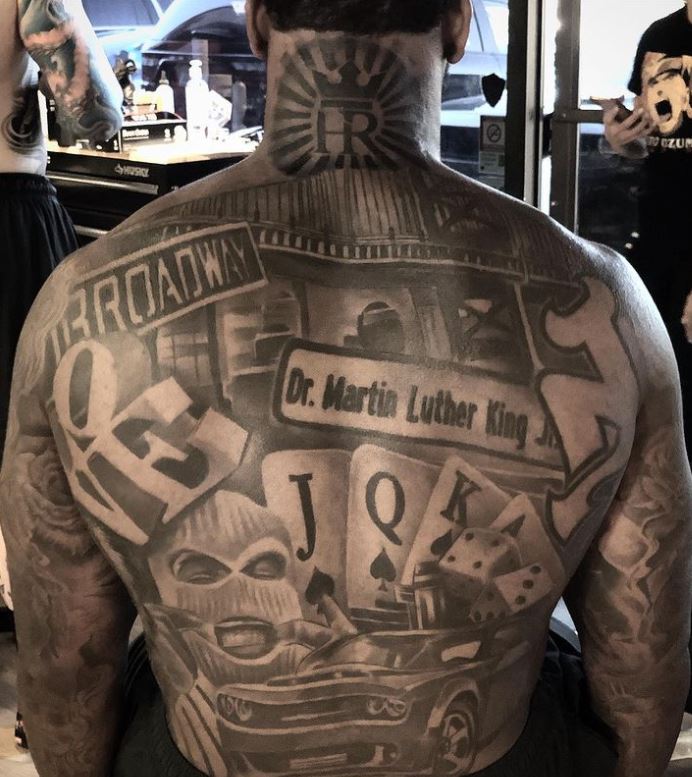 Gabriel Hernandez, who happens to own a Dodge SRT® Hellcat that he tracks at Radford Racing School, is a 33-year-old tattoo artist based out of Phoenix, Arizona, and he very well may be one of the most creative and original people on this planet. It all starts in the profession, being a tattoo artist requires a certain burden of creative ingenuity. They can't run out of ideas. This is not a problem for Gabe, in fact, he demands from his clients a level of his own artistic freedom so that he's able to express his thoughts. Gabe is not only an artist, but a leader who marches to his own drum. He is original, which is why he refuses to entertain the idea of copying a tattoo.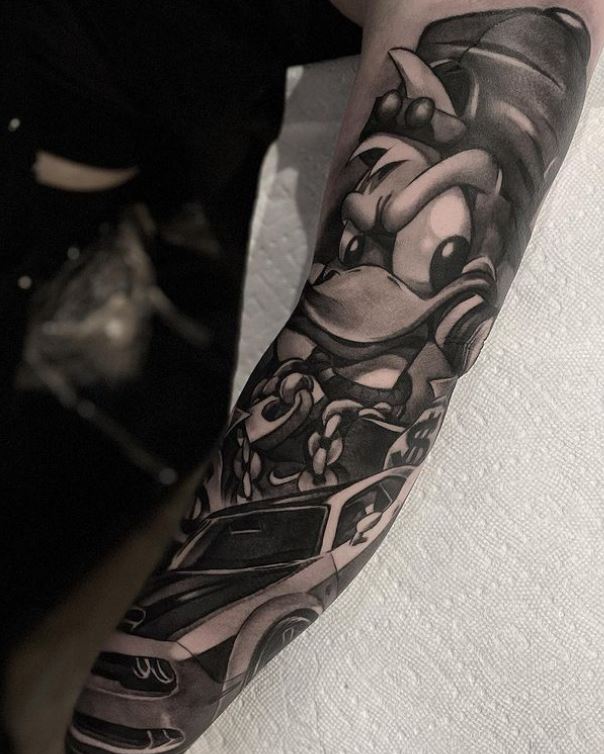 This regimen has bled into many other facets of Gabe's life. Cars, for instance, were one of the first to change. A few years ago, he passed a man driving a black Dodge SRT Hellcat on the street and rolled his window down to compliment the man's car. The owner of the Hellcat was Mike Kessler, GM of Radford Racing School. The two have since developed a strong friendship and are constantly working and creating together. Whether it be in the shop or out on the track getting laps and racing instruction in, Gabe, Mike and the school have come a long way in creating their own footprint!
Why Dodge, you must be asking? For Gabe, he owns one because Dodge is different. They aren't generic. They're powerful and bold, and they make their presence known. That's exactly in line with his own personal approach. It appears cars have slowly maneuvered down that cellphone path, too. Cars used to define eras, not the other way around. Dodge has made it aware that they have no intention of conforming to trends. They leave that for the followers.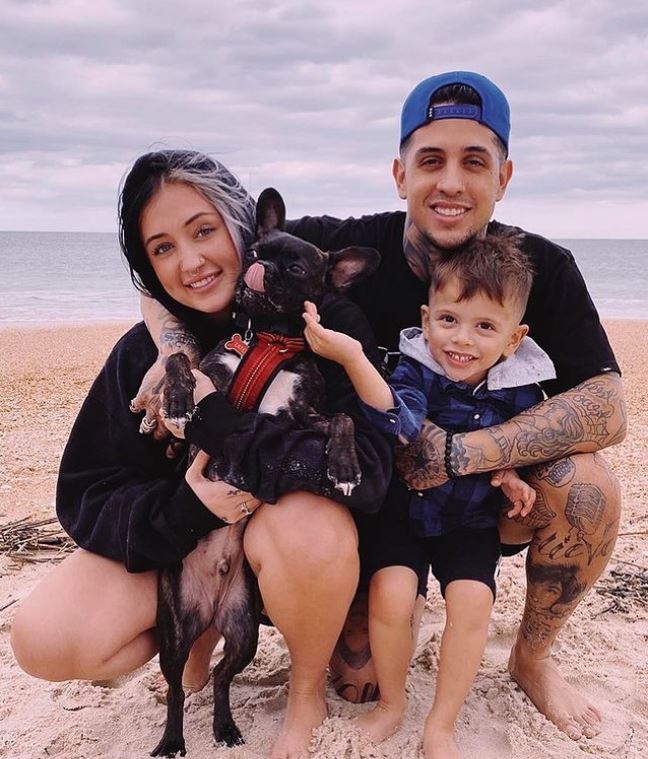 Gabe's work ethic is driven by friends and family and coincidentally, those same ethics are comparable to Dodge. So much so, that many of Gabe's tattoos have reflected the Dodge Brand in some way through his work. From nationally known football player, Hasson Reddick, who received a tattoo of his very own Challenger SRT Hellcat, to Radford Racing School's General Manager, Mike Kessler, who has received various Dodge-related tattoos from Gabe, there's clearly a heightened level of commitment and passion from Dodge owners and enthusiasts that seem to align with his mentality seamlessly. Outside of friends, his family reserves the top spot in his heart. His 3-year-old son, Izada, is the light of his life and his #1 reason for becoming the best version of himself possible. Gabe recently got engaged to his beautiful fiancé, Kelby, who he credits greatly with his new outlook and direction. She helps him stay positive and has helped focus his time and energy on individuals that compliment his personality, not to those that drain it!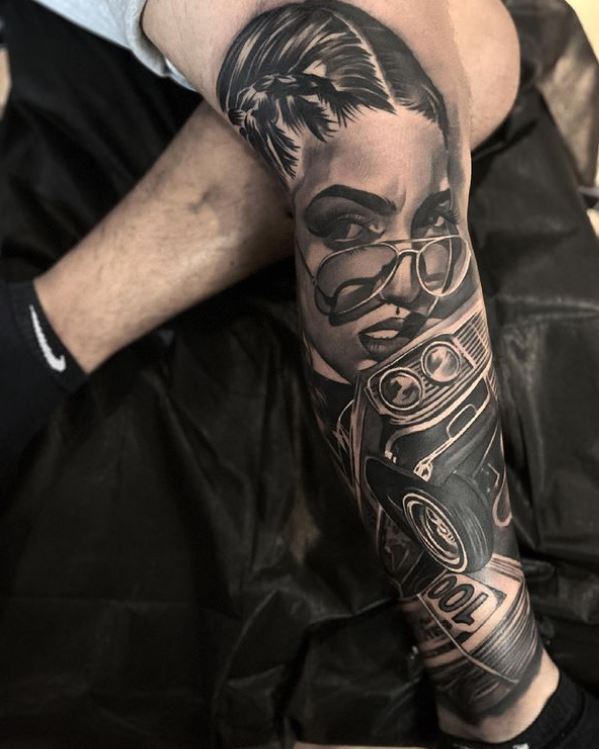 Gabe is on a mission to make some permanent changes to the lack of originality in this world. Just like a burnout from a Hellcat tattoos the drag strip with a message of power and strength, Gabe's message of uniqueness and originality are permanently echoed into each tattoo piece he creates.
The next step in Gabe's creative journey is partnering with DodgeGarage to create unique downloadable wallpapers. Dodge enthusiasts are passionate about their cars and Gabe is looking forward to representing that passion through unique downloads for the site. DodgeGarage will release one new download a month created by the very talented artist, so check back often, you don't want to miss a single download.
Comments
Comments