One Wicked Wagon
1 year ago Gallery Showcase
The innovative Dodge Power Brokers dealership program formally launched last month alongside the return of the Direct Connection company-designed performance parts program. To launch the program, Dodge selected around a hundred dealerships across the country to be official Dodge Power Brokers Dealers, which includes uniquely trained sales, service and parts department staff members who can help customers add gobs of warranty-safe power.
For some dealerships, installing performance parts will be a relatively new experience, but some of these dealers have already spent time building high-performance modern Dodge products. One such dealership is Szott M-59 Dodge in Highland Township, Michigan. Szott Dodge is a long-time supporter of the huge Detroit Area Modern Mopars club, the dealership has a dynamometer on site and over the past few years, their service department and body shop have worked together to build some very cool machines.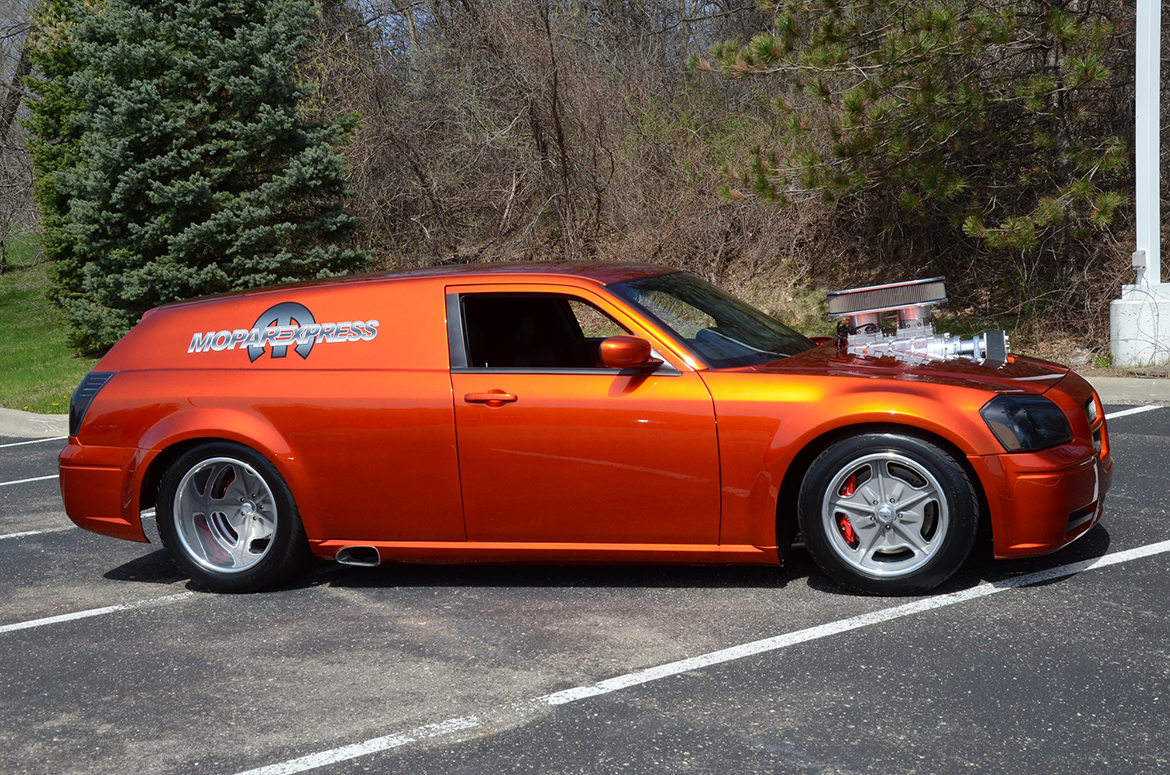 One of those cars is the 2007 Dodge Magnum shown here. While it began its life as an R/T, it has been so heavily modified inside and out that it isn't fair to assign a trim level to it. This Magnum, owned by dealership CEO Tom Szott, has been transformed into a two-door supercharged panel wagon with a custom interior and a cool name – and it was almost entirely built at the dealership.
Mopar® Express Magnum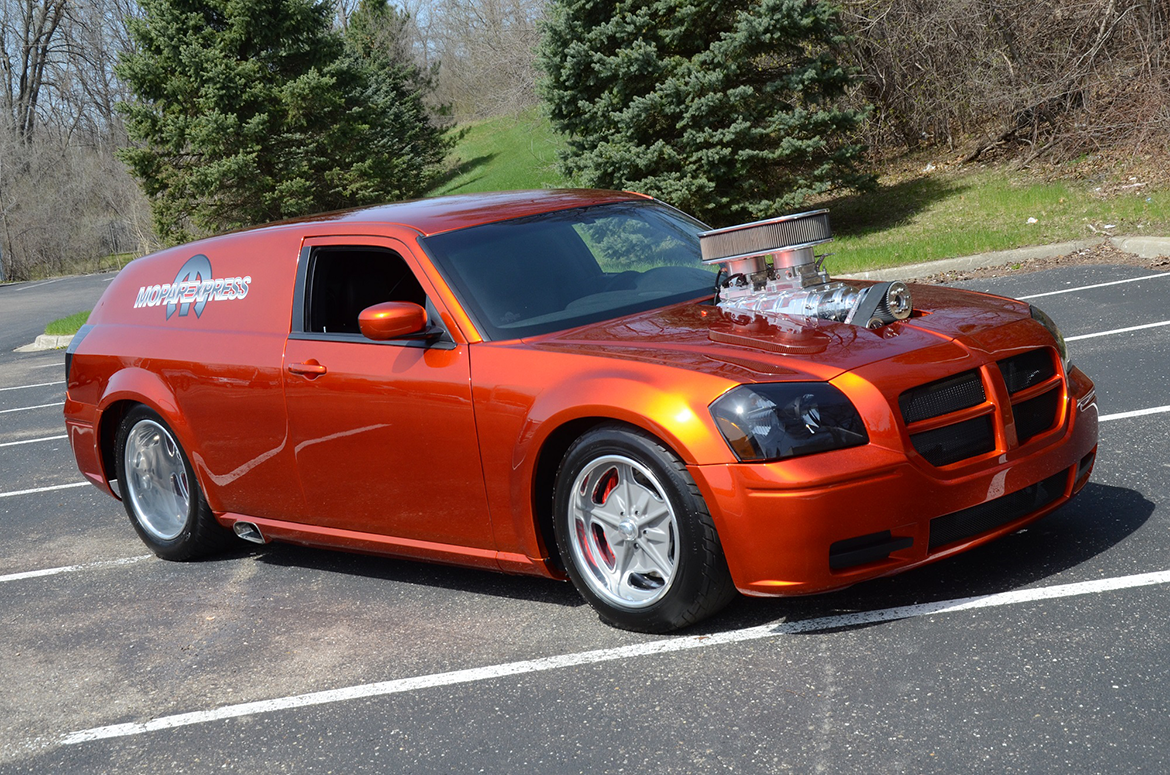 The idea of transforming a 2007 Dodge Magnum into a slick panel wagon was the idea of Tom Szott, who came up with the name, as well. As you approach this car at a show, such as the Detroit Autorama where it took 1st place in Street Machine Custom 1980-current in 2022, the unique exterior is what draws you in, with the rear doors and rear side windows having been removed, with the Mopar Express logo displayed along the sides where a factory Magnum has windows. The body work is so clean that it looks like it could be a factory design, finished off in the stunning deep red-orange paint. We tried our best to capture the brilliance of the paint, but it is impossible to portray how this car just glows in the sun.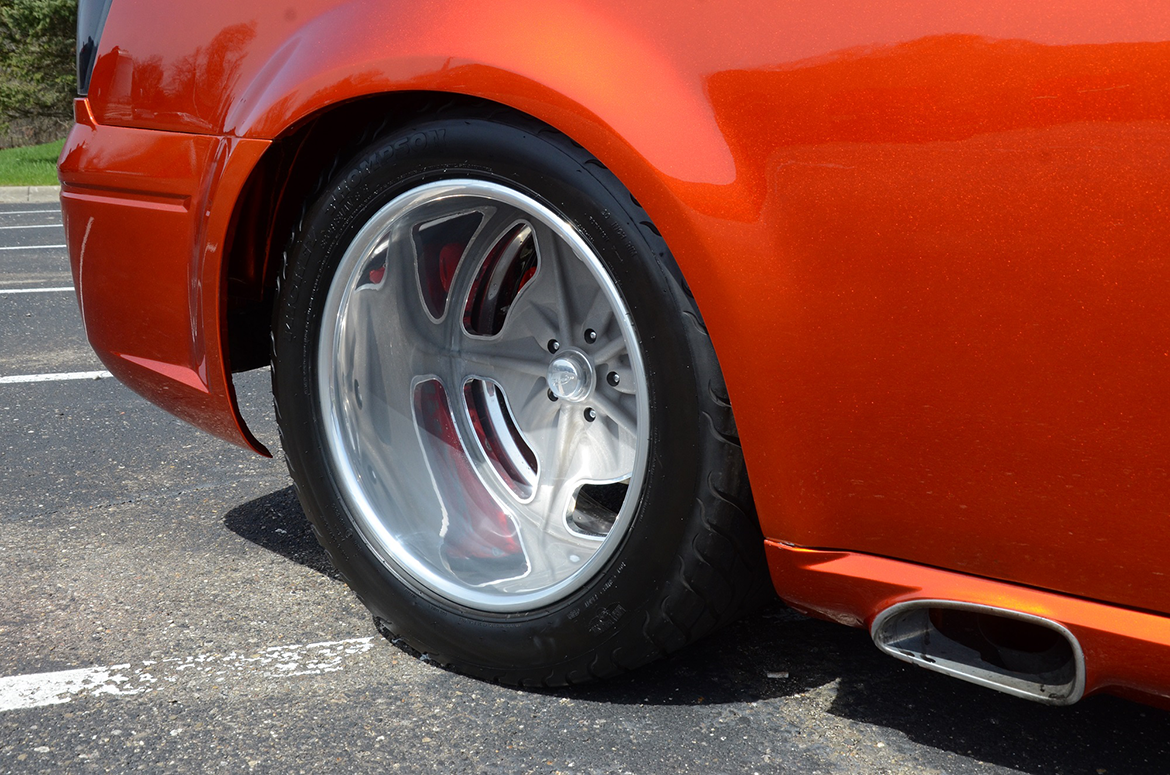 In addition to the elaborate body transformation, this Magnum has custom side-exit exhaust, custom headlights and taillights, and Billet Specialties Bonneville Series wheels wrapped in Mickey Thompson rubber. The front wheels measure 18×7 with a 28-inch-tall tire, while the rear wheels are 20×15 with a 31-inch-tall tire.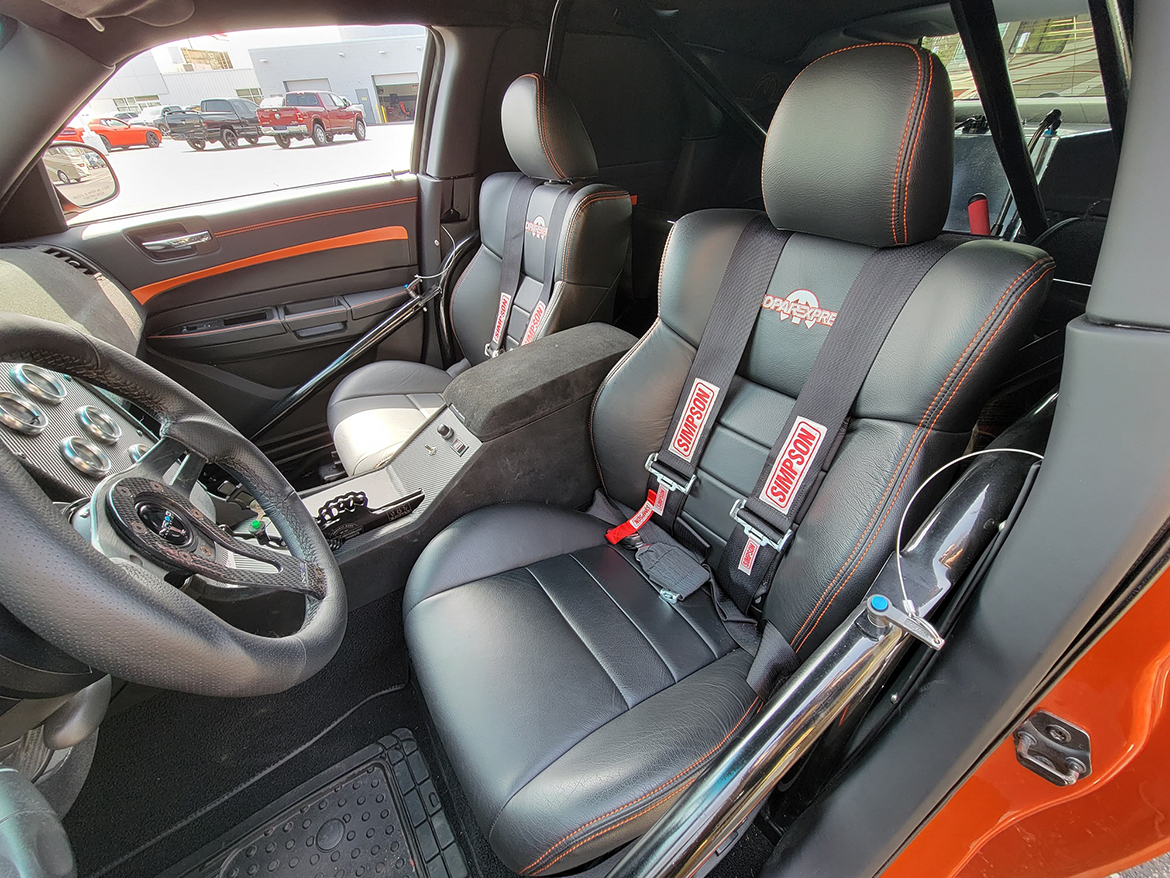 Inside, this Dodge Magnum features a leather-clad interior that was done by Andrew at Midwest Custom Rods in Waterford, Michigan. He made all of the paneling for the interior, including the custom panels around the tubs and in place of the rear doors and windows. He also made the carpeting and headliner, making the cabin the only portion of the build that wasn't largely handled in-house.
Realistically, just the exterior modifications made to this 2007 Dodge Magnum are enough to make it a head-turner, but Szott didn't stop there. Tom wanted a car that performed as great as it looked, so the team went big with the build.
Ultra High Performance Components
Under the hood of this 2007 Dodge Magnum is a Gen III HEMI® engine measuring 426 inches, topped by a 6-71 Blower Shop supercharger and fitted with a custom 3-inch exhaust from Spin Tech. Power is sent to the wheels by means of an ATI TH400 automatic transmission with a Gear Vendor Overdrive unit, a custom driveshaft from CCI Driveline and a Ford 9-inch rear differential. This Dodge wagon has been back-halved, so it has a custom rear coilover suspension setup with ladder bars and tubs to make room for the huge tires. The front suspension is stock-style, with adjustable coilovers and Wilwood braking components are tucked behind all four wheels.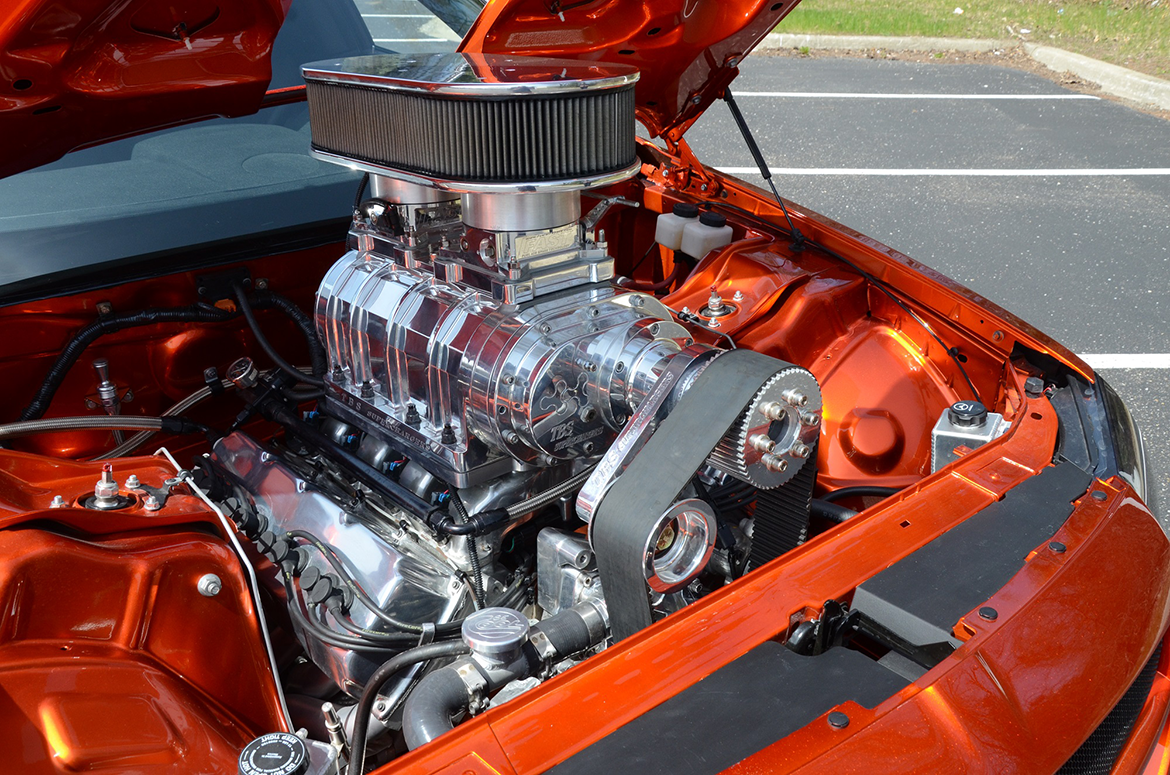 In short, the driveline, chassis and suspension of this 2007 Dodge Magnum have all been upgraded to make the most of the supercharged HEMI engine power. While it is used primarily as a show car, it will move down the street in a big hurry and the 6-point roll cage ensures that the passengers are safe during stints of high-speed driving.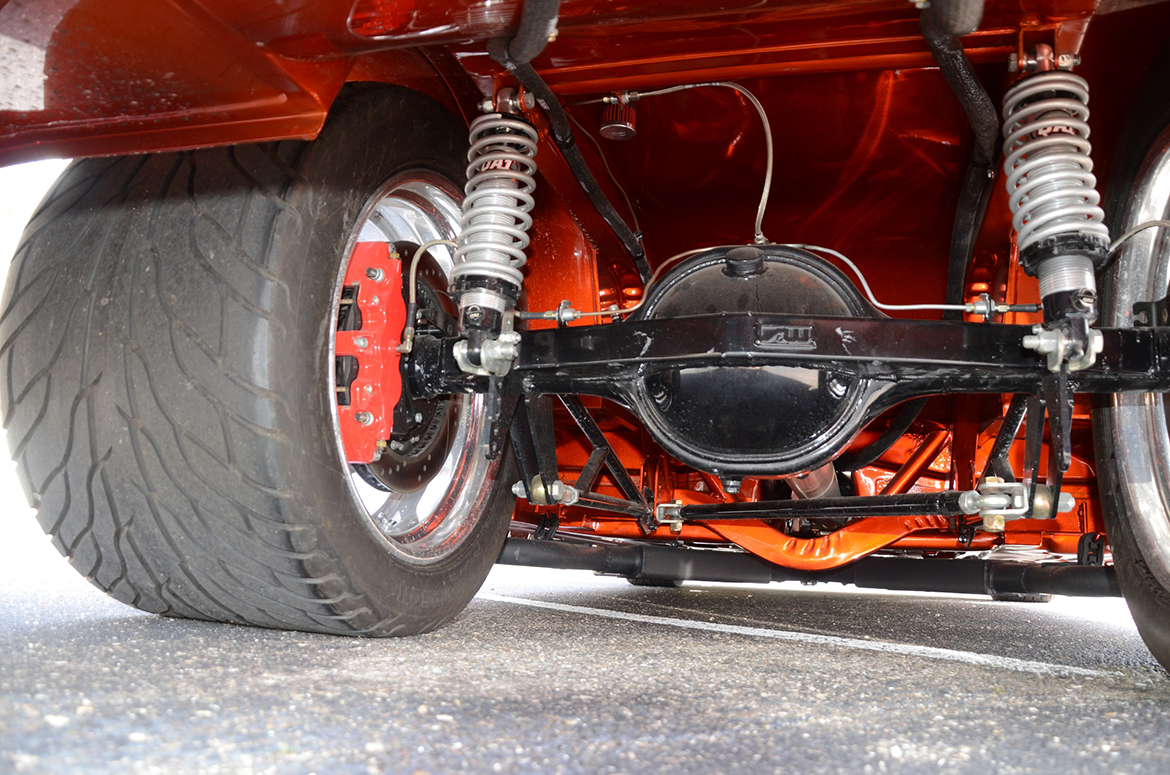 All of the chassis, suspension, engine and body work was done in-house by the service department and body shop of the Michigan Power Brokers dealership. Anyone who has seen this car in person will likely testify that this Dodge Magnum is a rolling work of art, showing the high-performance capabilities of the folks working at the dealership.
Later this year, the 2007 Magnum will appear at the St. Ignace show and the Hot Wheels Legends Tour, along with other events in the Metro Detroit area.
Written by: Patrick Rall
Comments
Comments