Pages From The Past: Custer's HEMI® Charger
8 months ago Showcase
Even. Custer. Couldn't. Muster….a stampede like this. That's the headline readers of the December 1966 issue of Car and Driver magazine encountered as Dodge spurred sales of the 1967 Dodge Charger. But unlike more general Charger magazine advertisements appearing in magazines like Life, National Geographic, Time and others of the non-car-person ilk, this particular 1967 Charger ad zeroed in on the two top V8 engine options.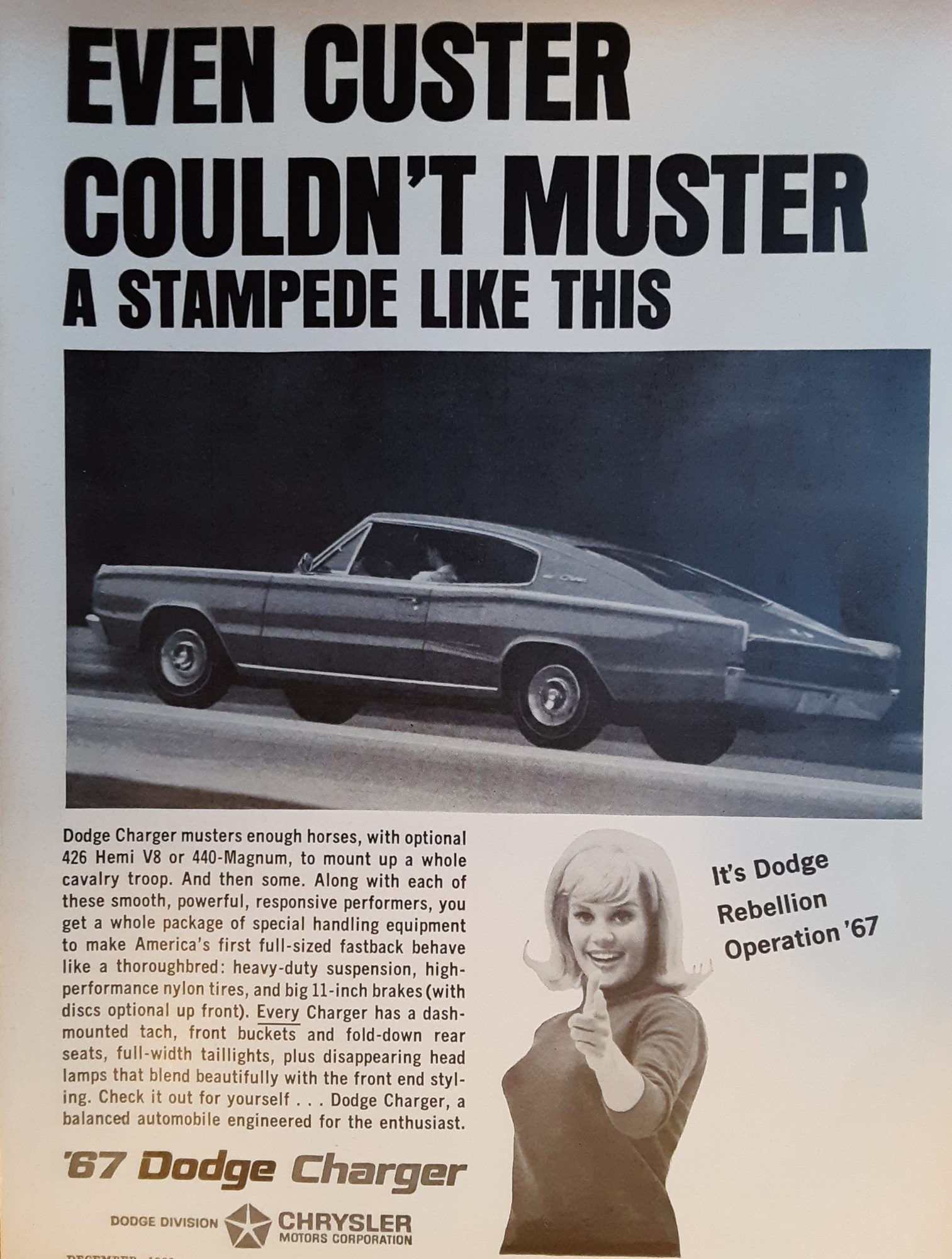 In particular, that meant the top gun 426 Street HEMI® engine – making its second annual appearance since being launched in 1966 to legalize the HEMI engine for NASCAR stock car racing – and the mighty 440 Magnum. As the copy says: "Dodge Charger musters enough horses, with optional 426 Hemi V8 or 440-Magnum, to mount a whole cavalry troop. And then some." And with 425 or 375 horsepower – 426 Street HEMI engine and 440 Magnum respectively – the Charger was a legitimate GTO killer with either powerplant.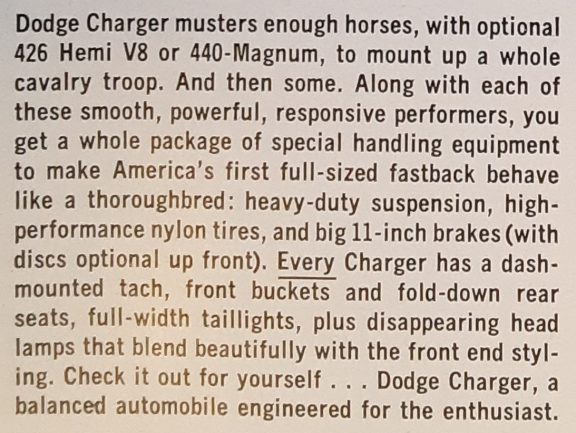 The ad continues: "Along with each of these smooth, powerful, responsive performers, you get a whole package of special handling equipment to make America's first full-sized fastback behave like a thoroughbred." The goodies included "heavy-duty suspension" – which meant 0.92-inch diameter front torsion bars instead of the 0.88-inch diameter torsion bars found on 383 powered Chargers, plus a thick front anti-roll bar.
And at the rear, the heavy-duty suspension promise included specific leaf springs. In place of the typical symmetrical 5-leaf rear springs used under 318 and 383 Chargers, the 426 Street HEMI engine and 440 Magnum got what Chrysler engineers called "torque biased" leaf springs with six leaves on the driver side and 5-plus-2-half-leaves on the passenger side. The two passenger-side half-leaves ran from the leading end of the spring pack directly beneath the rear axle mount where they abruptly ended. The effect was like having a supplemental traction bar to work against pinion rise at full power.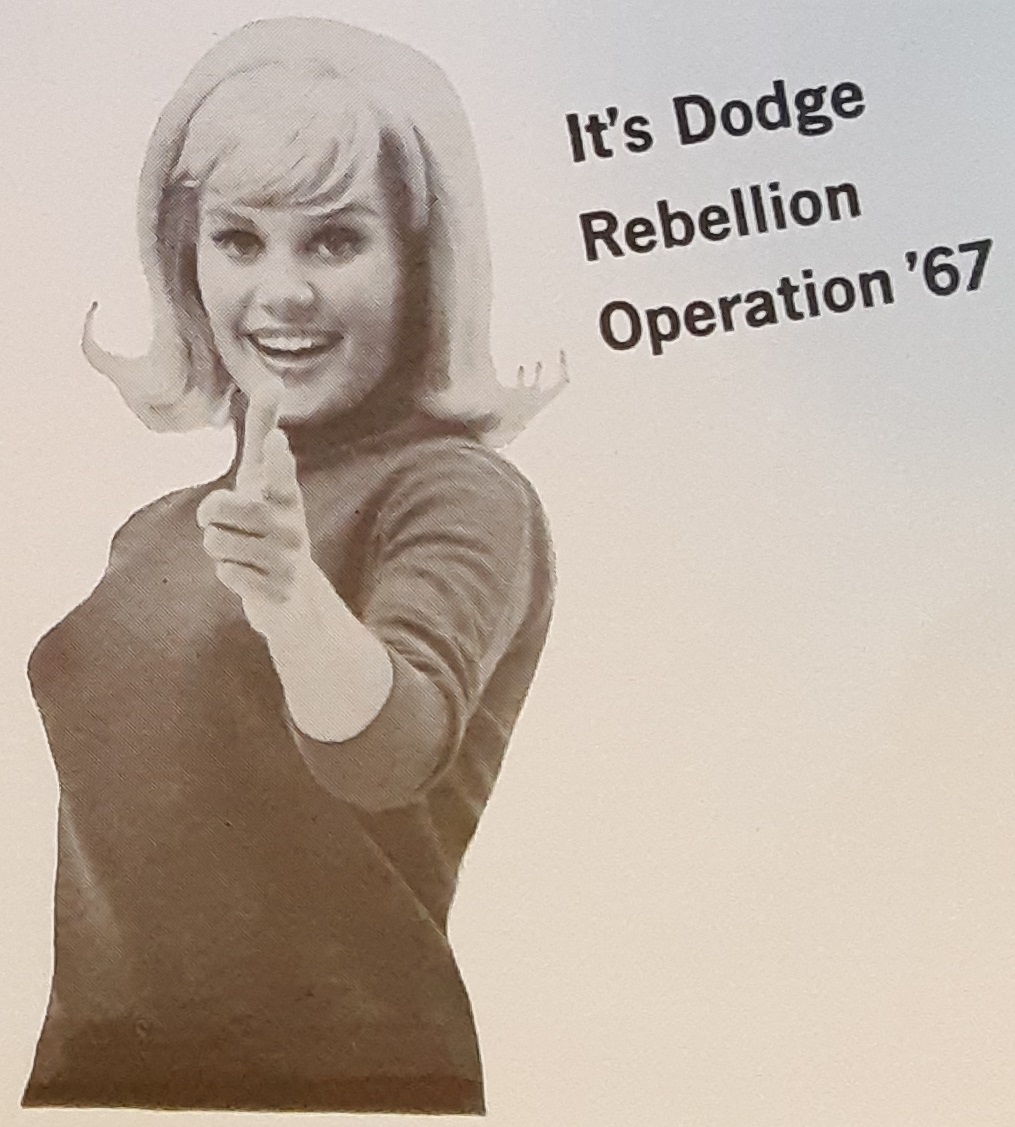 And let's remember, the act of standing on the gas pedal in a car with 480 foot-pounds of torque (440 Magnum) or 490 foot-pounds of torque (426 Street HEMI engine) unleashes unequal forces into the rear suspension. As students of the classic Direct Connection Chassis Book can attest, as the engine's crankshaft churns the driveshaft in a counter-clockwise rotation (as viewed from the driver's seat), the pinion gear in the rear axle sends a lifting force into the right rear tire that can lead to uneven loading between tire tread and tarmac – and race-losing tire spin.
But by bolstering the right rear (passenger side) leaf spring with those two extra half-leaves running forward from the rear axle centerline to the leading end of the spring pack – more equal tire loading results causing Chevelle SS396's to shrink in the rearview mirror. Seasoned Mopar fanatics know to peek under the rear of any 426 Street HEMI engine-powered or 440 Magnum-equipped Dodge to spot the blunt ends of the two half-leaves facing them at the bottom of the passenger side leaf spring; a sure sign of race-winning equipment.
Interestingly, these "torque biased" rear leaf springs were a direct outgrowth of the 1962-1965 Max Wedge and Race HEMI engine development programs. Testing conducted by factory engineers like Tom Hoover and Jim Thornton (who were members of The Ramchargers drag race team in their "spare time") formed the basis of the torque-biased rear leaf spring approach. And get this: Today in 2022, the legendary Direct Connection parts program is in full swing and has leaf spring offerings for all popular race and restoration Dodge passenger car applications. The "good old days" are right now.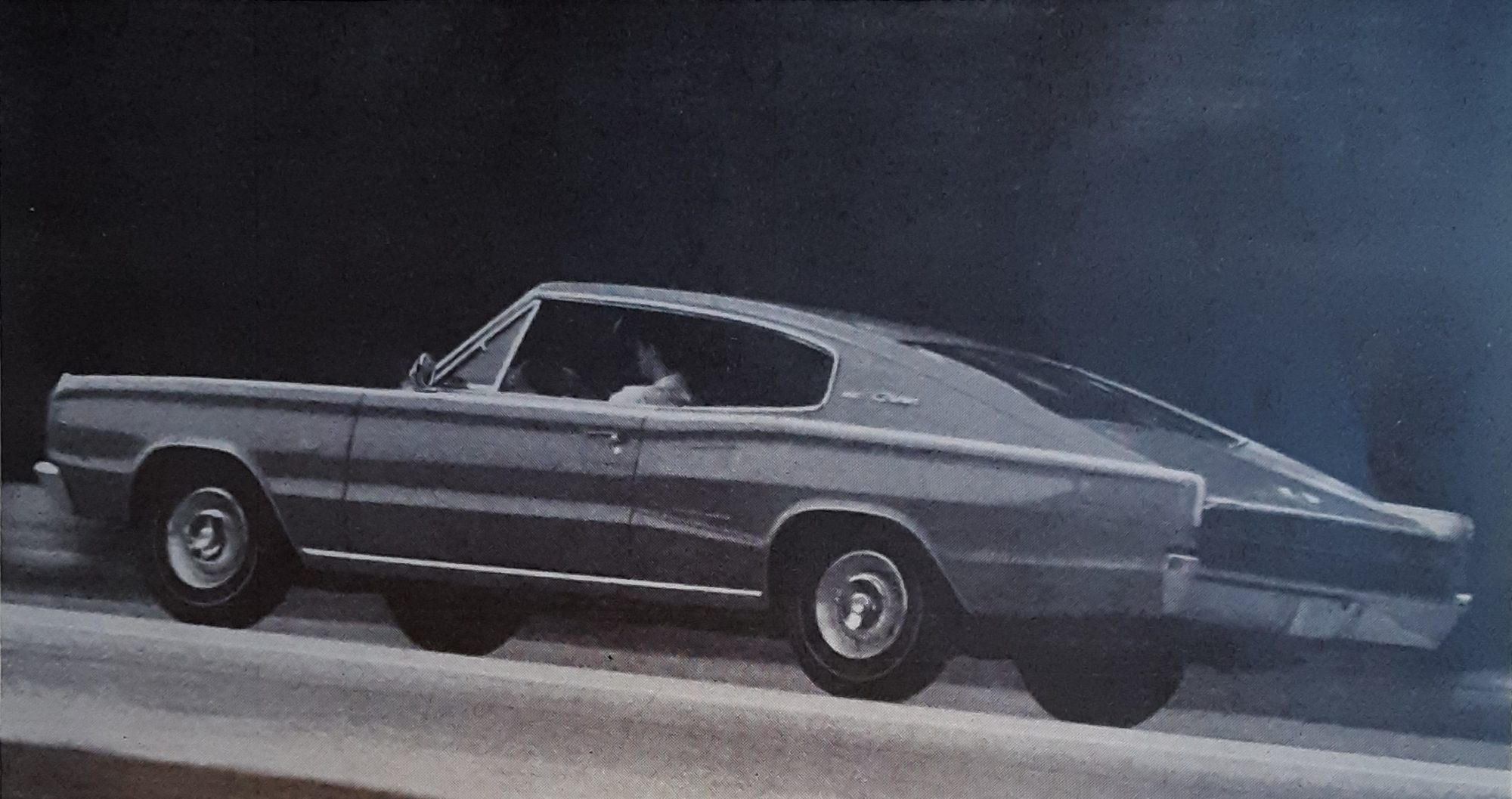 Getting back to this classic magazine ad for the 1967 HEMI engine-powered Charger (and 440 Magnum), the list of standard equipment items includes "…big 11-inch brakes (with discs optional up front)". Again, specific to the top gun 426 Street HEMI engine and 440 Magnum were Dodge's police-spec 11×3 inch front drum brakes with one-piece cast iron construction. Out back, similar 11-inch drums were used but with a composite construction consisting of cast iron and stamped steel.
Regardless, these 11-inch drum brakes delivered 328 square inches of friction surface available to slow the car. By contrast, comparable GM muscle cars like the Chevelle SS396, GTO, 4-4-2 and GS400 were equipped with 9.5-inch diameter drums all around with 268 square inches of lining area. Oddly, The General put the same brakes under its big block muscle cars as it did under its six-cylinder economy models. Yes, there were optional metallic brake shoes and aluminum front drums (on Buick GS, Pontiac GTO and Olds 4-4-2) but again, these upgrades retained the modest 9.5-inch drum diameter.
And about Charger's optional front disc brakes: While the smaller Dart GT A-body and larger Polara Monaco C-body Dodges could be had with front disc brakes as early as 1965, the mid-sized Dodge Coronet/Charger had to wait until 1967 for front discs. But they were excellent. As good as the standard police-specification 11-inch drum brake package was, the addition of the heat-dissipating front disc brakes made the 1967 HEMI Charger one of America's best equipped vehicles.
This "systems approach" – wherein the suspension and brakes were matched to the performance capability of the engine – has always been a staple of Dodge passenger cars – and Ram trucks. This fact is highlighted by the advertisement's closing line: "Dodge Charger, a balanced automobile engineered for the enthusiast." How true!
So how successful was this magazine advertisement in motivating readers to buy a 1967 Charger? Records show that only about 660 Charger buyers went for the 440 Magnum powered Charger, which had a base price of $3,442. A mere 118 buyers paid an extra $564 for the $4,006 426 Street HEMI engine-powered model. Overall, it wasn't a "stampede". In total, 15,788 Chargers were built and sold in 1967 – down 57.67 percent from 1966. But history has shown that the Charger's fastback styling was not as popular as its designers had hoped for. But that all changed in 1968.
With a totally restyled "Coke bottle" body – plus a more organized performance message in the form of the Charger R/T (Road and Track) model – sales exploded to 96,100; a 509-percent increase over 1967. Best of all, the same "systems approach" used in 1967 carried over and Dodge's high-performance legacy continued to blossom. So while "Custer's Stampede" didn't quite materialize for 1967, the new Scat Pack performance theme ("the cars with the bumble bee stripes") launched a muscle car dynasty that continues to this day.
Comments
Comments
Previous