Ironing It Out – Shawn Romig
3 years ago Owners + Clubs Video
It's safe to say that there isn't a shortage of Viper content when it comes to sharing on social media and the internet. Of course, there are quality books that delve into the history of the Viper throughout its 25-year production. At 13 years old, Shawn Romig saw his first Viper GTS-R win the 24 Hours at Daytona. He was instantly hooked! In 2012, the GTS-R would return in the American Le Mans Series. That 2012 race rekindled Shawn's love for Viper racing. Still, as impressive and fascinating as the new Viper chassis was, Shawn couldn't help but wonder what happened to the Vipers he grew up watching, thus began his journey.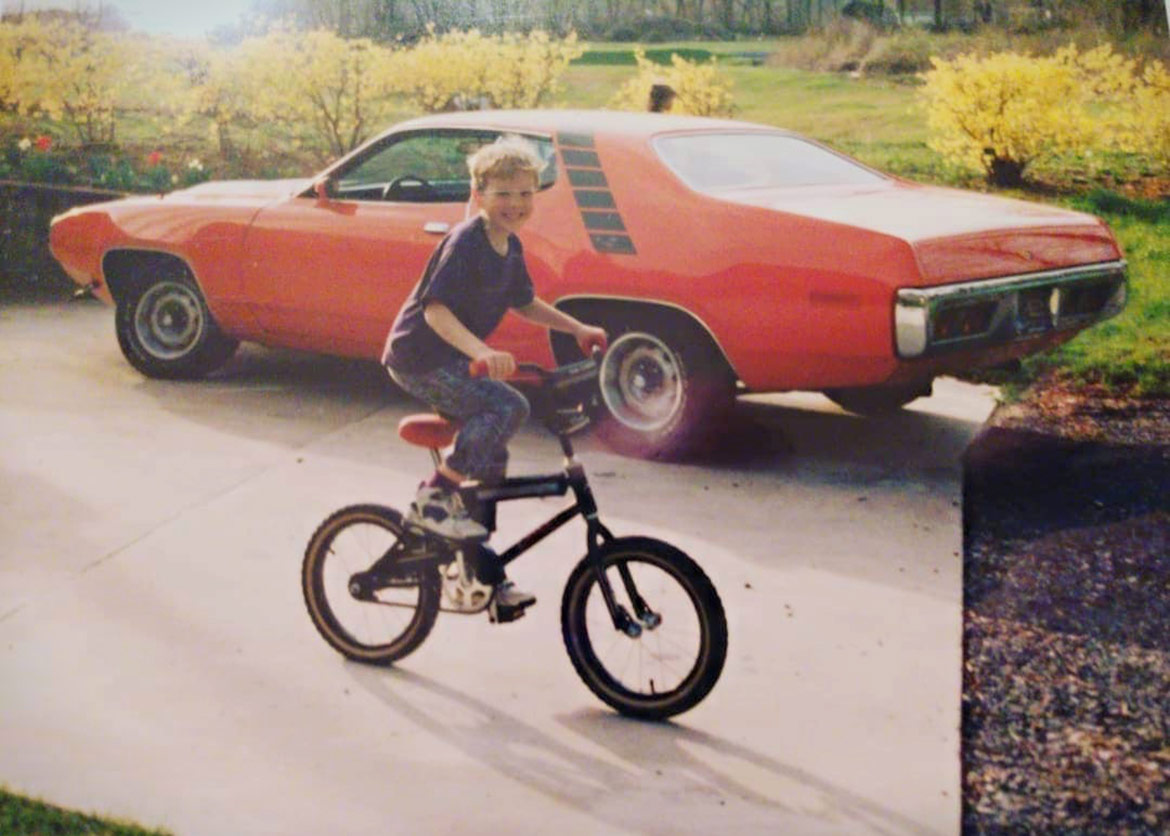 Shawn started researching whatever he could on the internet, reading old articles and stories on the retired racecars. Like any scholar, he created an Excel sheet for the GTS-R racing chassis where he would list and keep any credible information. Out of his love for the Viper and the Viper community, he shared his Excel sheet on the Viper Owners Association Forum. After that gracious act, he was offered feedback and suggestions that would change his life.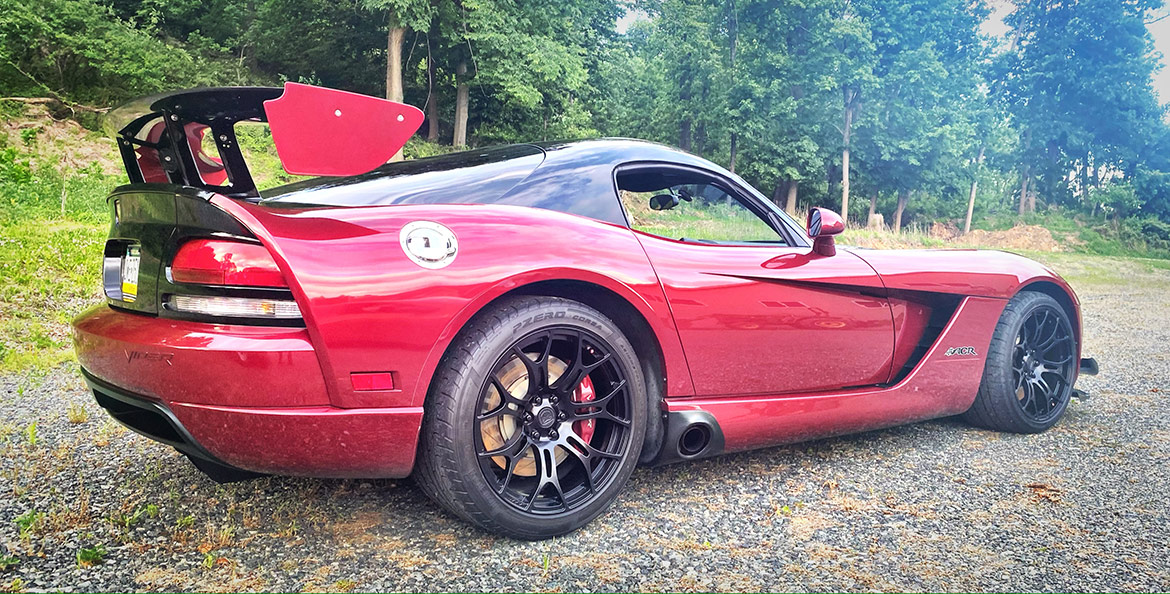 The group members loved his registry so much that they asked him to create databases for the Comp Coupe, ACR-X and the GR3R. Year by year, Shawn's registries have become one of the foremost credible sources for information on these historic Vipers. Now, before most people buy a Viper, Shawn is the first person they contact, if not to find out the history of their new purchase, then to add their knowledge and keep track of the history as the life of the vehicle continues.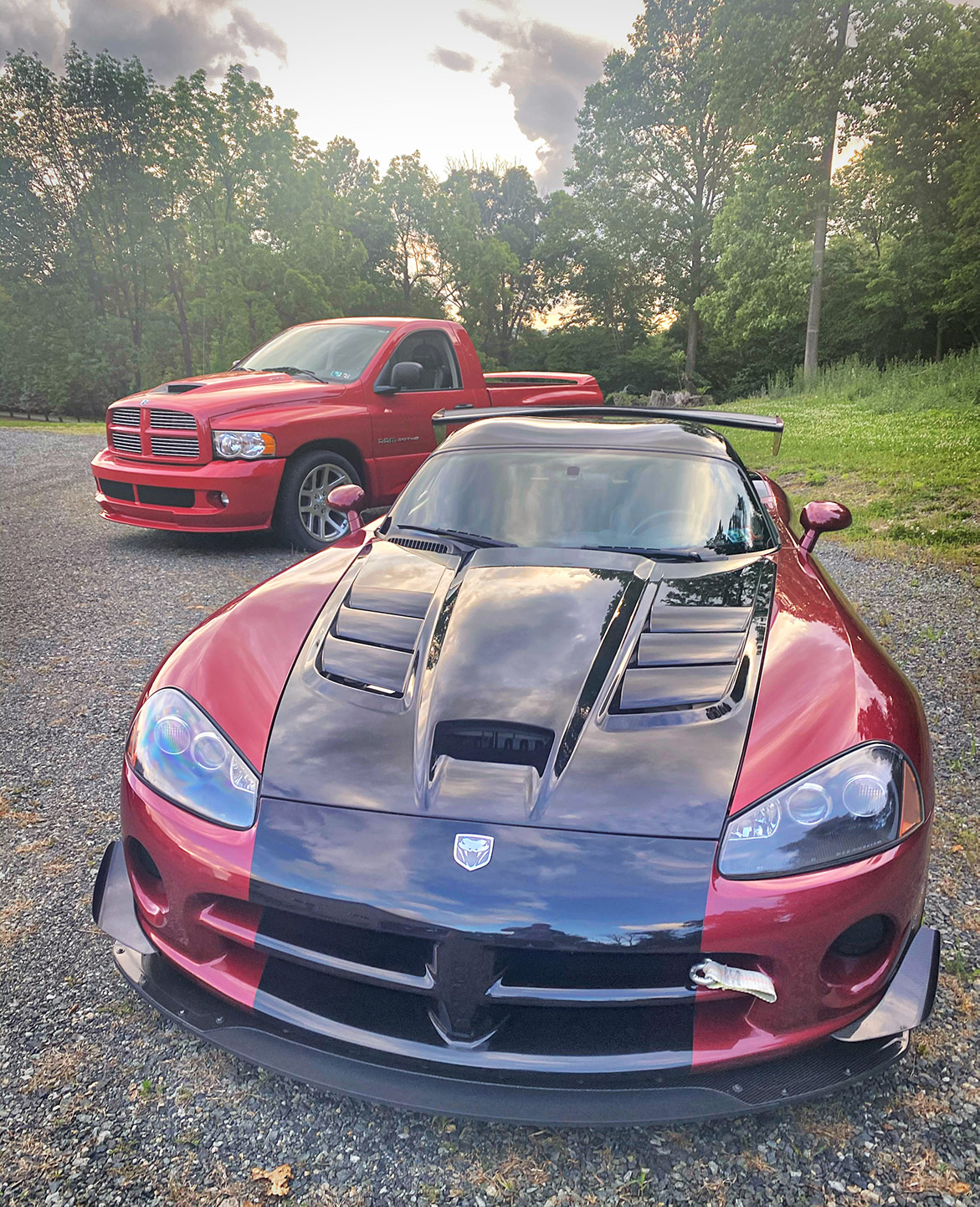 Shawn does not just acquire and compile information. When it comes to Viper racing, he is no spectator. The proud owner of a 2008 ACR equipped with an ACR-X engine controller, a Comp Coupe racing seat and an upgraded aftermarket differential, Shawn has over 19,000 miles on the car with the majority of those miles collected at the track between him and the previous owner. A handful of those miles were clocked when Shawn drove from his home in Pennsylvania to Connor Assembly Plant for its closure. Although his ACR sees more track days than street time, he has no problem taking it to shows and long cruises.
Racer and researcher, it is the difficulty in mastering the Viper that attracts Shawn the most. He believes it's not a car one can conquer overnight, and he fine tunes his skills every track day. One of the key things that Shawn suggests is to trust the Aero. He says, "It can do what you think it can do, you just have to trust it." Currently, Shawn is focusing on racing, HPDE and time attack to prepare for future endurance races, though while growing up, Shawn was all about drag racing with his father, Tim.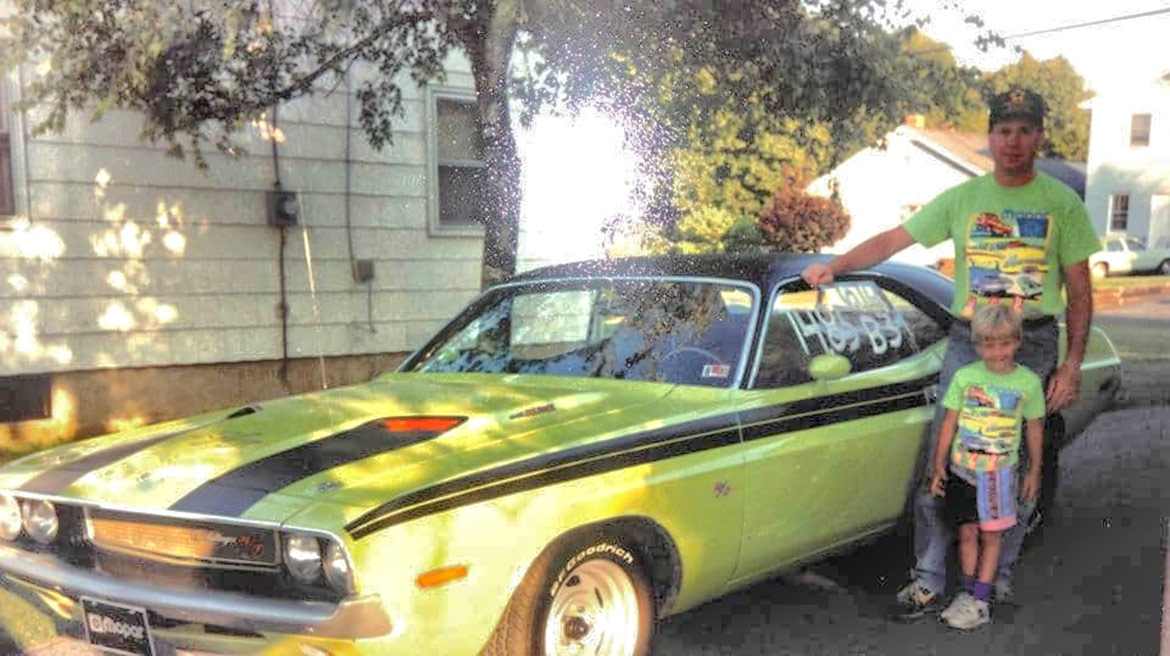 In addition to accruing thousands of passes at the track, the father-and-son duo have formed an impressive collection of Mopar® vehicles. These vehicles have been collected over several years and represent a variety of generations. Their collection includes previously owned Mopar vehicles from Bill Goldberg and DodgeGarage's own David Hakim. In addition to the classic drag cars, Shawn and Tim have a Ram SRT-10, an SRT® Hellcat Challenger, an SRT-4 Neon and a garage full of irregular Chrysler vehicles and memorabilia.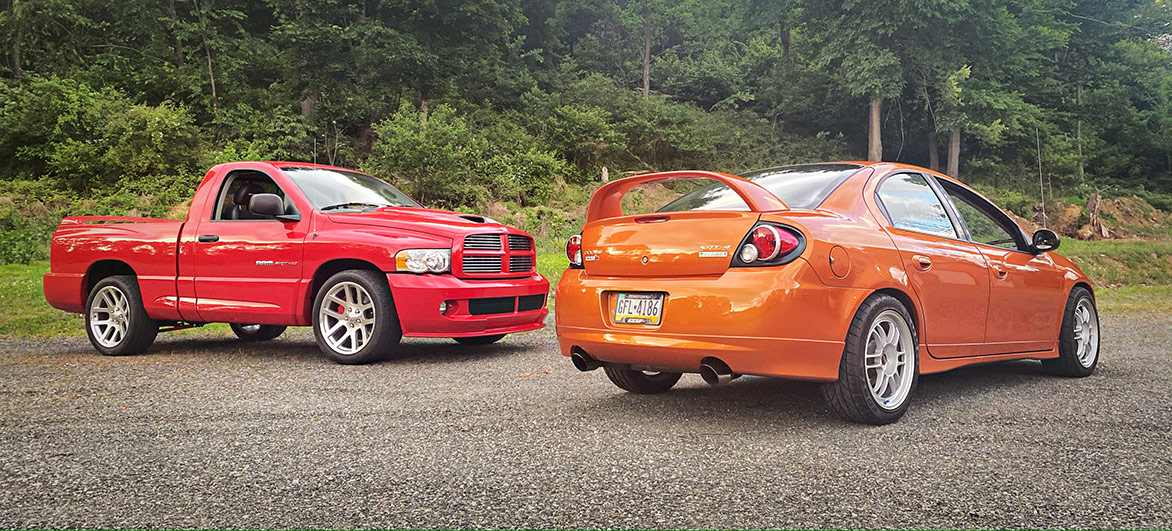 A small sampling of Shawn's research on Viper racing is included in chapter eight of "Viper 25 Years of Hisssstory" by Maurice Q. Liang. Though, with a life dedicated to Mopar vehicles and years of studying Viper racing, Shawn is hoping to set the record straight in his upcoming book. With over 60 hours of recorded interviews and an outline with close to 200 pages, Shawn's book is committed to ironing out misinformation and providing a concise, trustworthy history of Viper racing. When it is published, it will be the largest source of Viper racing information ever collected and shared by a single source.
Comments
Comments
Previous