Late Model Mafia Pays Tribute
1 year ago Owners + Clubs Video
It was Saturday at noon at Roebling Road Raceway, just outside Savannah, Georgia. The event director was standing on top of a golf cart with a bullhorn in his hand, just about to start the Racer's Meeting. Then, all of a sudden, a Dodge Challenger racecar, carrying a huge American flag, hauled up the front stretch followed by police cars with lights and sirens going. Needless to say, we all turned to look. As they got to the start/finish line, the Challenger broke into the biggest, smokiest burnout we've seen this side of a Dodge Thrill Ride event! Right in front of the police!!!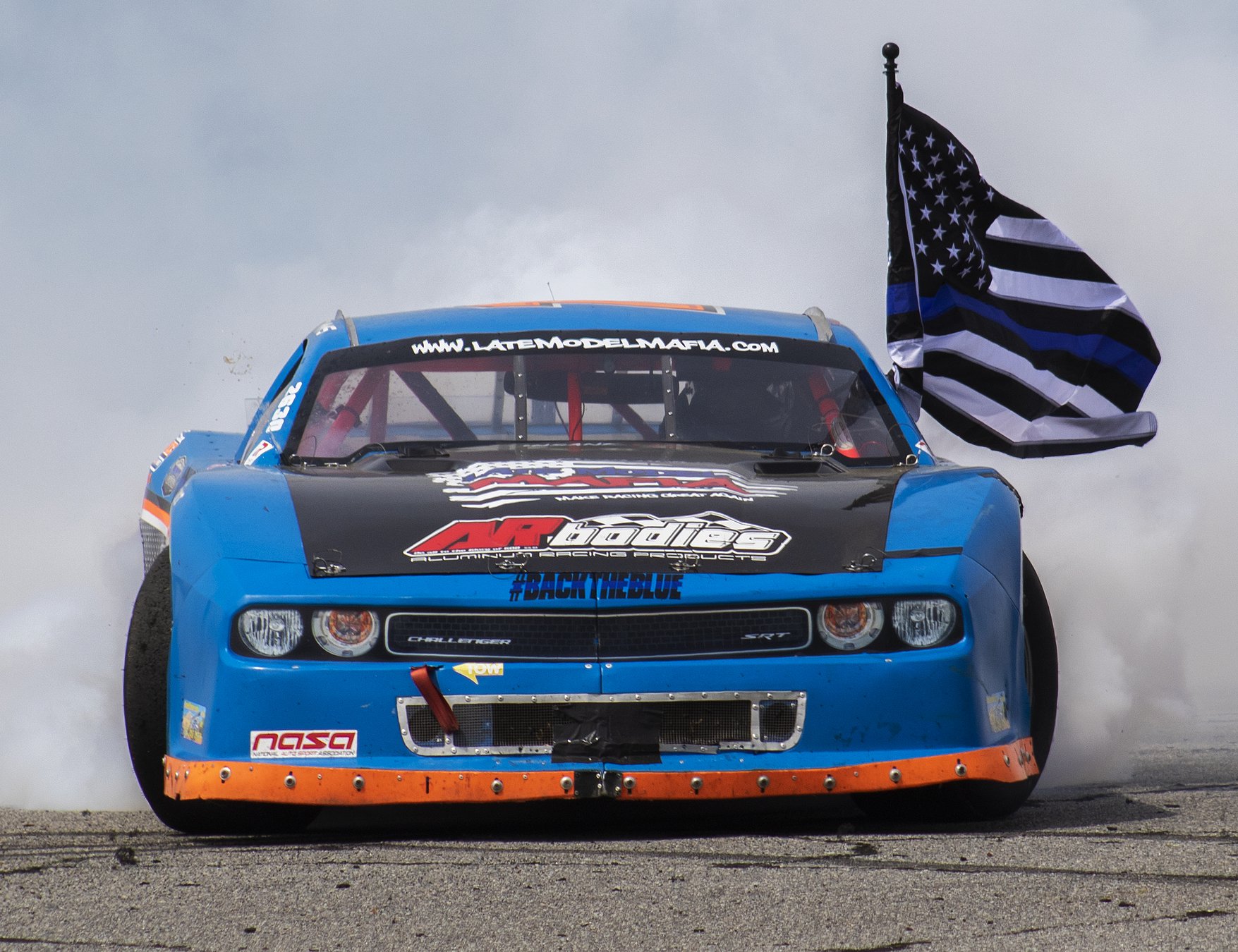 "We're rough around the edges … too loud, too aggressive … too reckless…" That's Koby Timms, the man behind the wheel of this wild Dodge Challenger racecar. He and his buddy Michael Gallagher are the guys behind the Late Model Mafia. "We take old circle track stockcars and turn them into road racecars."

Turns out, the racers had invited the Effingham County Sheriffs to the track for a day of fun and racing … but at lunchtime, they did something special for the sheriffs: track time!
Gallagher, a former police officer himself, said this was their chance to honor officers. "They're out there busting their butts to keep us safe," so they brought in a bunch of local law enforcement "and we're raising money for the Georgia Sheriff's Youth Fund."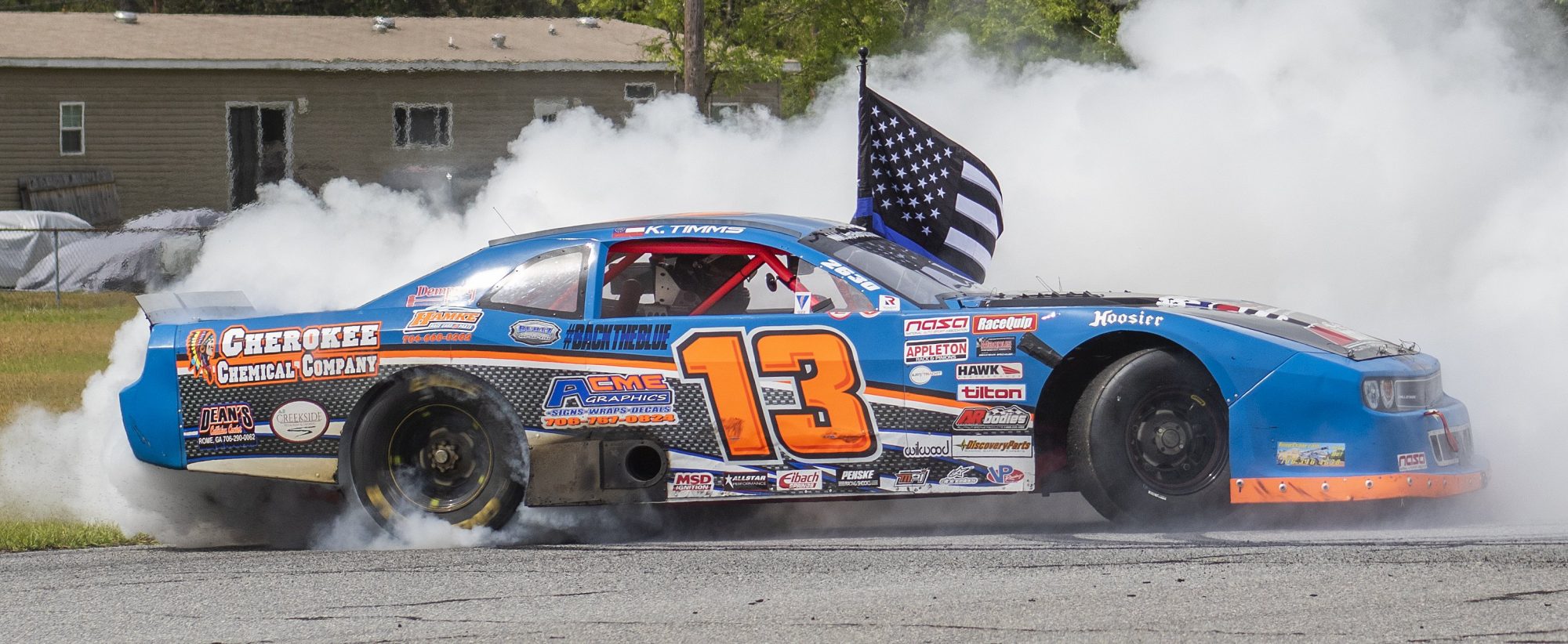 The event itself was a mix of racing and track day sessions with the National Auto Sport Association, Southeast Region. Timms says, "The track manager, Jack, was all for it. And Jim (Pantas) from NASA has always thought I was a crazy SOB, soooo…"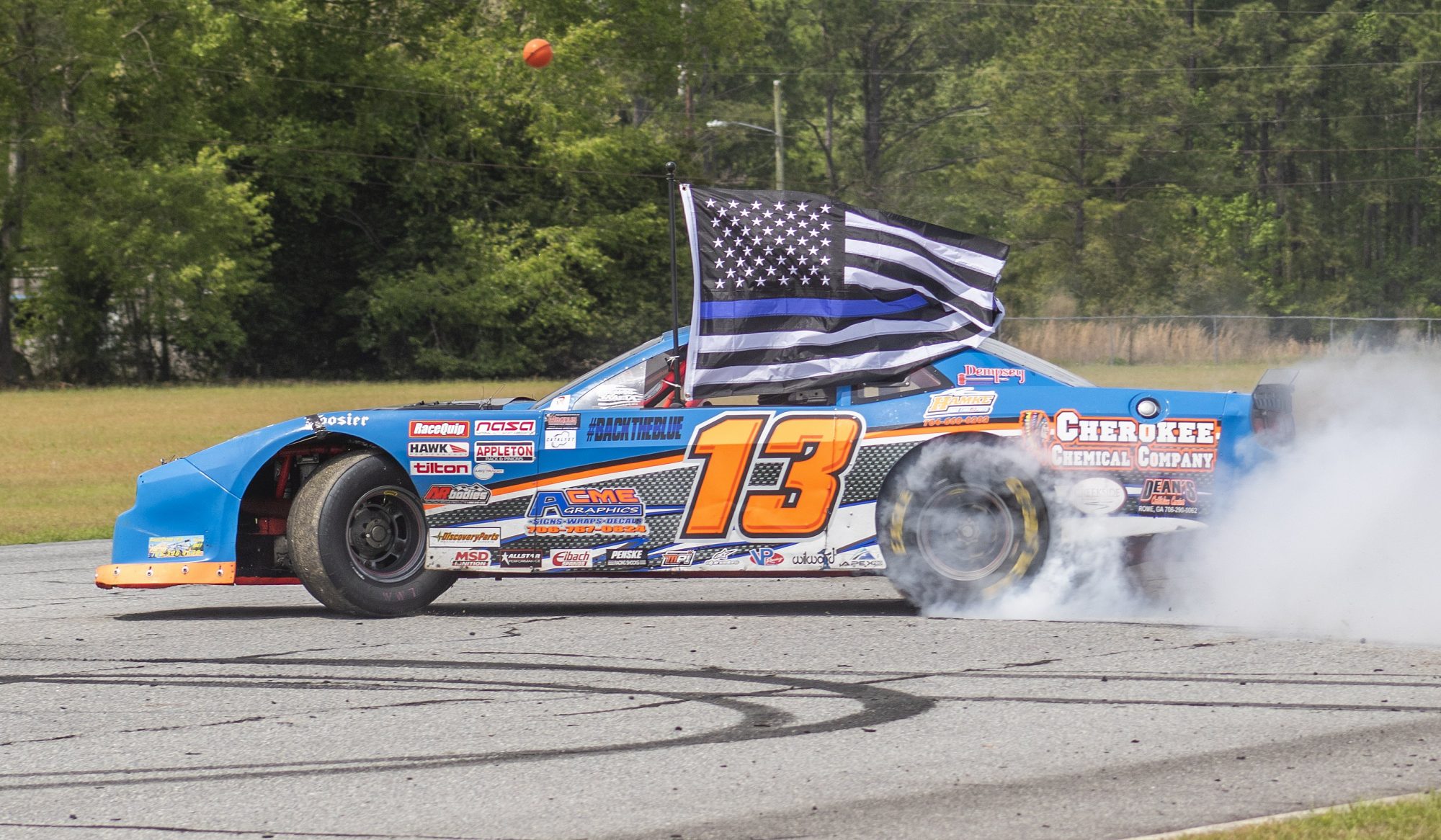 At lunchtime Saturday, they staged a pursuit complete with American flags and a massive burnout. Timms says, "Once the tires got spinnin', I figured I may as well stay in it!" He did just that and the Challenger's rear tire exploded with a massive bang and threw chunks of rubber thirty feet in the air!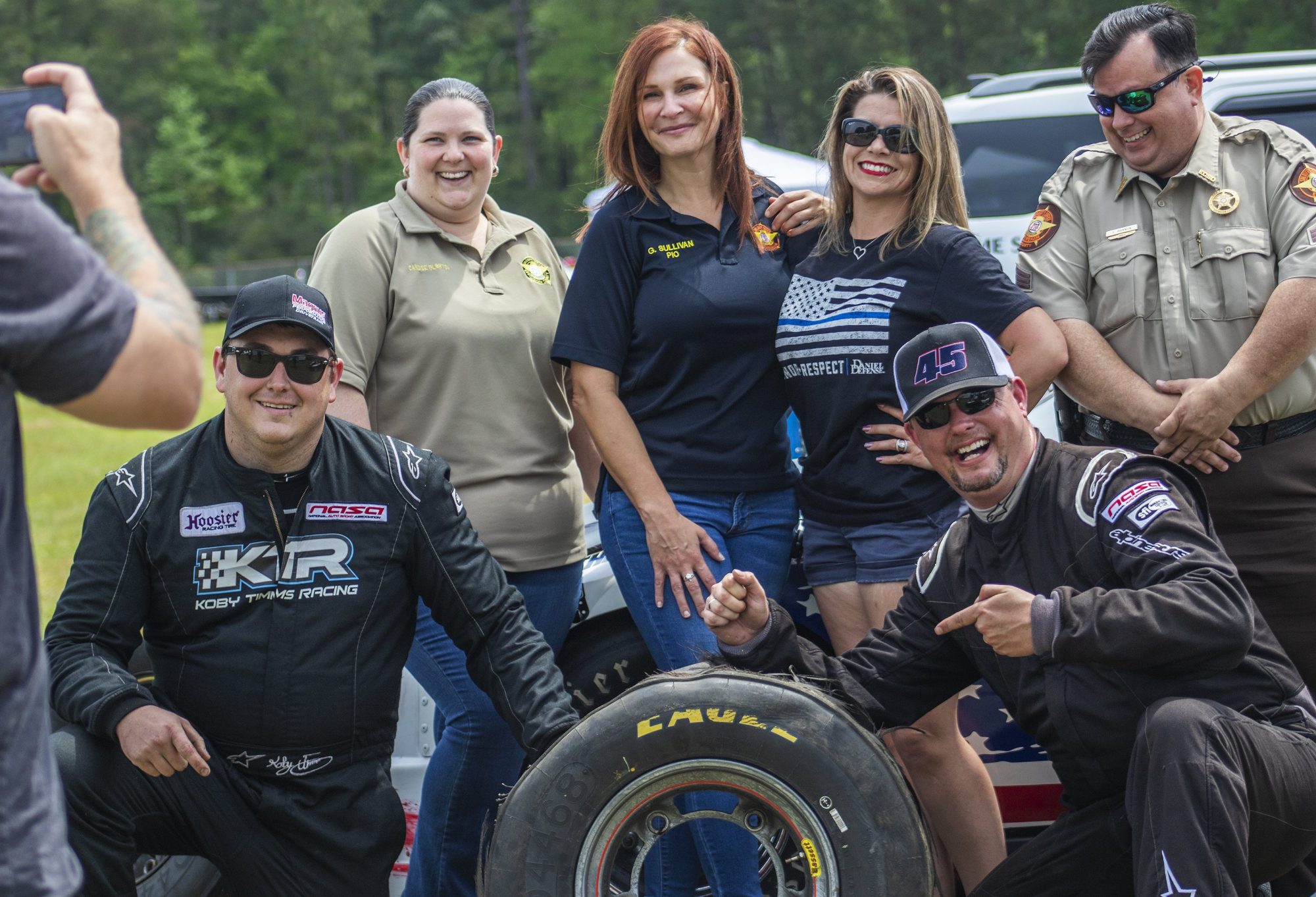 "Police have had a tough time lately and we wanted them to know we support them," said Timms.
Curious about their mix of fast cars and patriotism? Check out www.LateModelMafia.com or their group on Facebook.
Comments
Comments