El HEMI® … Para Siempre!
1 year ago Owners + Clubs Video
El HEMI® para siempre – for those that failed Spanish in high school, it translates to "The HEMI Forever." For Juan Escalante, "EL HEMI" was the appropriate vanity license plate to attach to the 1970 HEMI engine-powered Challenger R/T that's been a part of his family since it rolled off the Dodge Main assembly line over 50 years ago. Bought new by his father, José Escalante, in December of 1969, it was the family's primary mode of transportation for many years. While most dads settled on utilitarian station wagons or mundane four-door sedans for daily usage, José was always a gearhead while growing up in Venezuela in the 1960s. Maybe that's why he wanted to haul the family around the streets of Michigan in a hurry. Whatever it was, José had high-octane fuel flowing through his veins and recognized the importance of speed. When the all-new for 1970 Dodge Challenger R/T was announced with its optional 425-horsepower 426 HEMI V8 engine, José knew that was the car for him. Based on rumblings he had heard from his connections within the industry, and the fact José had seen a white HEMI Charger R/T before he left for the US, his mind was set to order Dodge's latest entry into the Pony Car wars and get it with biggest engine available. How the Escalante family came to own and retain this super rare muscle car is just as unique as their Challenger R/T. We found out some interesting details on this rare piece of Detroit muscle at the recent Muscle Car and Corvette Nationals event.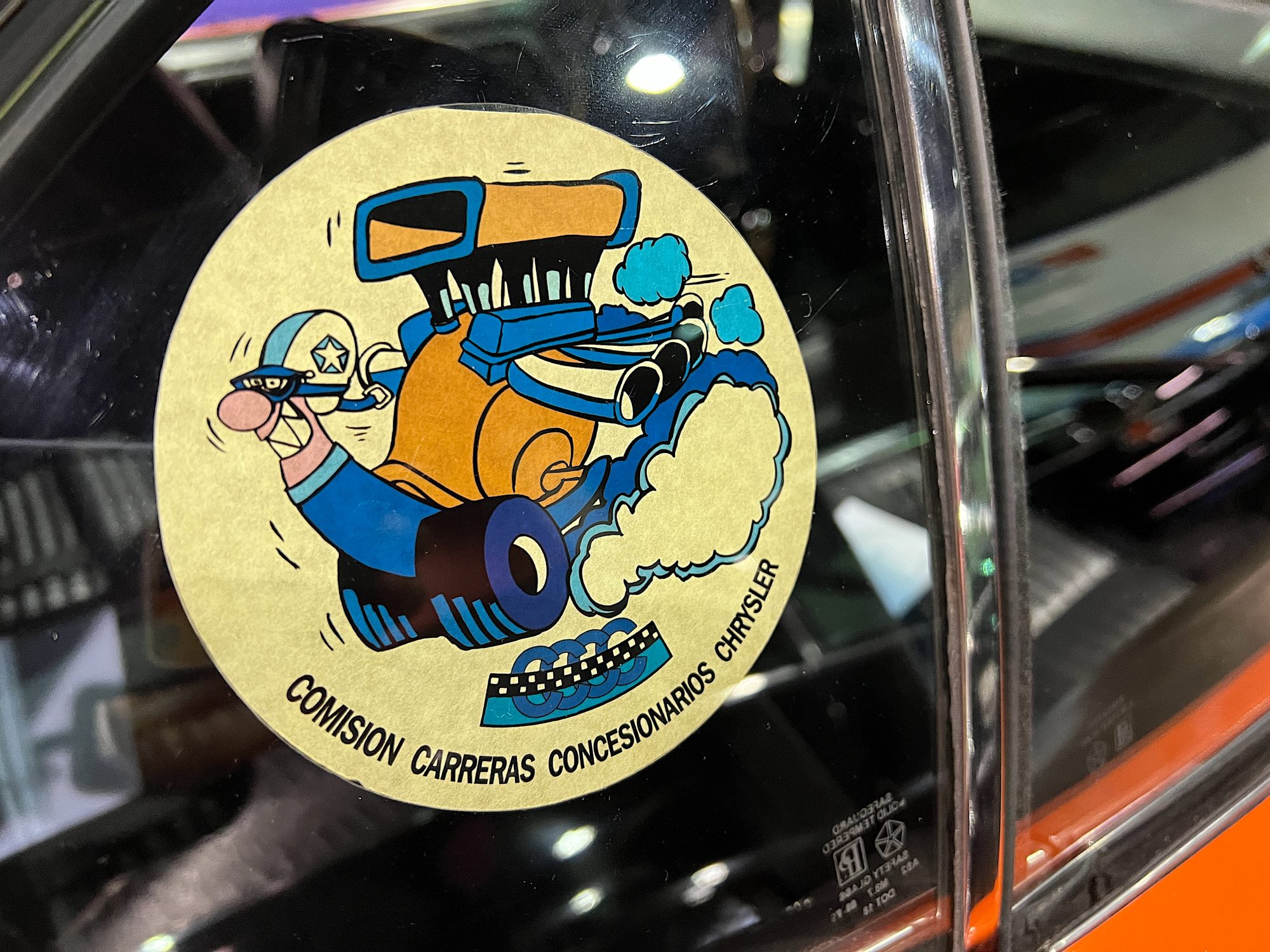 To learn how this unique piece of Dodge muscle ended up with the Escalante family, we need to go back to 1968 when José was living in Venezuela. During this era, he owned a relatively new Dodge Dart. He felt the economy fueled small-block was not enough to satisfy his thirst for going faster, so he installed a 383-cubic-inch big block. While performance engine swaps occurred in the driveways and garages throughout the US at this time, it was not commonplace in South America. José's father, who was a taxi driver in the Andes Mountains and drove nothing but Chrysler products, probably influenced his son's lifelong passion for Mopar® vehicles. José also had fellow Mopar enthusiasts and gearheads he hung out with. The defining moment for José occurred while he was having lunch with some friends and a white 1968 Dodge Charger R/T with a very lumpy idle and angry-sounding exhaust rolled up to the restaurant where he was having lunch. He noticed the very subtle "HEMI" badges on the door of the Charger and leapt to his feet for a closer look. After striking up a conversation with the owner, who opened the hood for José, that's all it took. The 426 HEMI's massive valve covers and mammoth chrome air cleaner covering those Carter AFB carburetors left an indelible mark on José. This would be the defining moment that would not only impact José's life, but that of his wife, children and eventually his grandkids.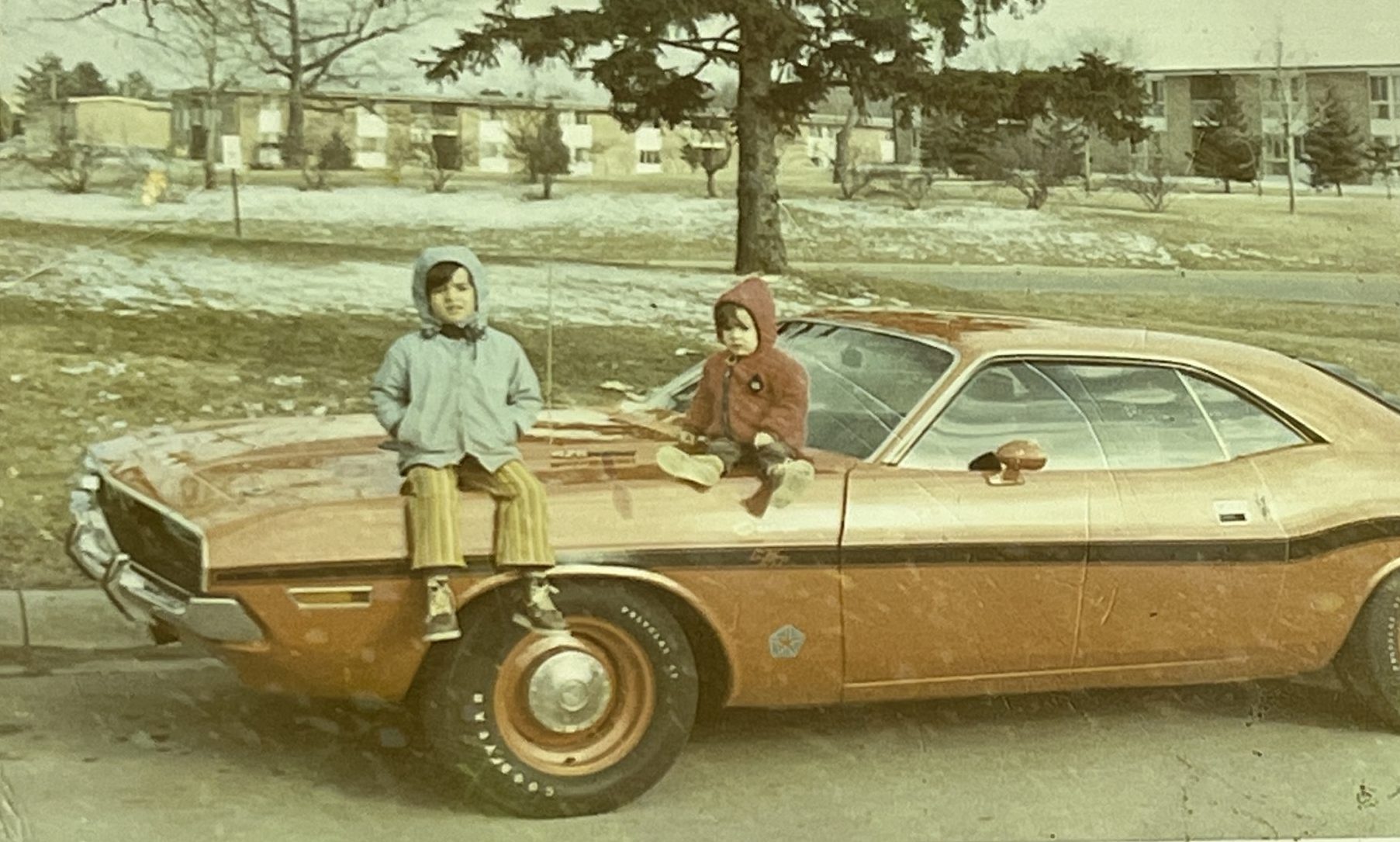 At the urging of friend that had left Venezuela for a position with Chrysler in Detroit, José and his wife, Rebecca, were convinced to bring their family to the US. In the summer of 1969, the Escalante family set down at Detroit Metro Airport for a new life. To help finance the move, José sold his trusty big-block Dart and that left somewhat of a void in his life. With a job waiting for him at a major O.E. automotive supplier in Jackson, Michigan, José quickly got his family settled in their new surroundings. His friend that was now working at Chrysler in numerous capacities told José about a brand-new sporty performance car coming from Dodge. This got José's attention, and when the images of the 1970 Challenger had been released to the public, he knew he'd have to own one. Once dealer ordering had opened up, José and his family headed down to Northwestern Dodge on Livernois Avenue in Detroit in November of 1969 to price out a new Challenger R/T. José made sure to check all the right option boxes like the 426 HEMI V8 engine, four-speed trans with Hurst Pistol Grip shifter, Super Trak Pak 4.10 Dana 60 rear axle and "Go Mango" orange paint. When the car was scheduled to be built, José's friend walked the Challenger down the Dodge Main assembly line to make sure the proper options got installed.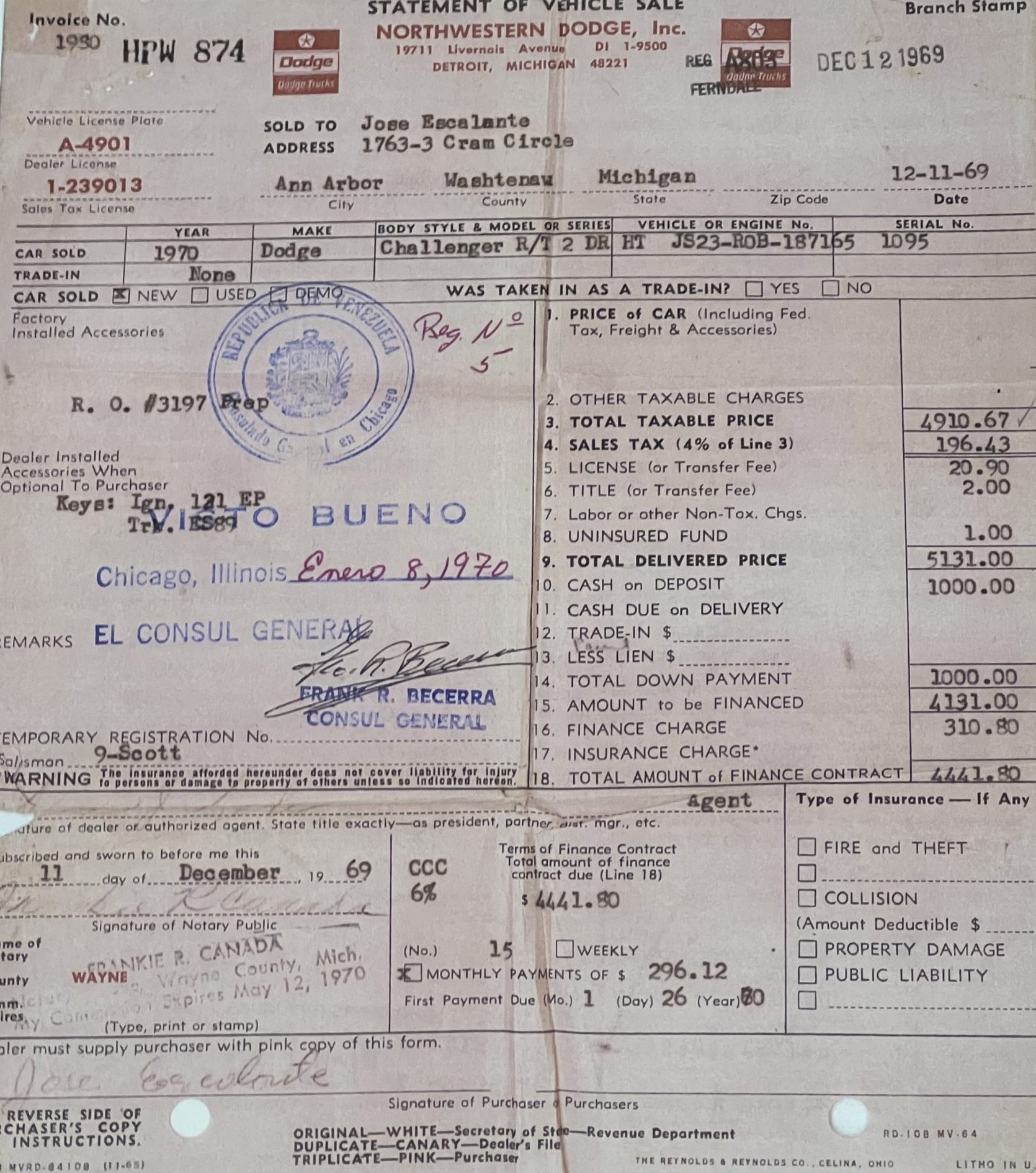 José didn't have to wait long for his brand-new HEMI engine-powered Challenger R/T to show up at the Northwestern Dodge. On December 12, 1969, he took delivery of his shiny new ride. Despite having a 426 HEMI engine under the hood, José was not happy with the way his Challenger R/T performed. After driving it through the winter of 1969-1970, José and his wife, Rebecca, headed to Chicago in March of 1970 for an appointment at Grand Spaulding Dodge. If you lived in the Midwest and wanted to infuse your Mopar muscle car with more horsepower, this was the place to take your ride. After adjusting the ignition timing, doing carburetor jet changes and bolting on performance parts to help the HEMI engine breathe better, the techs at Grand Spaulding Dodge worked their magic and dyno-tuned José's Challenger R/T. Now his Challenger R/T was a totally different animal, and upon his return to Jackson, José began to "shut down" the locals, including an LS-6 454-powered Chevelle SS. Juan and his brother, Gus, remember riding in the back of their father's Challenger R/T and being flung around like "ping pong balls" on the vinyl seats while their dad powershifted the HEMI engine-powered E-body around town. The boys also remember going to a Detroit area Chrysler/Plymouth Dealership to check out the Rapid Transit Caravan. After three years of daily driving chores in Jackson, Ann Arbor and Detroit, with the occasional stoplight drags thrown in, José had a job offer with Chrysler in South America. In 1973, he and his family, and his fast HEMI engine-powered Challenger R/T packed up and headed back to Venezuela to work with the Chrysler purchasing group. Despite the year-round warm climate, the Challenger was starting to show some wear and tear while in Venezuela, but José hung on to his car.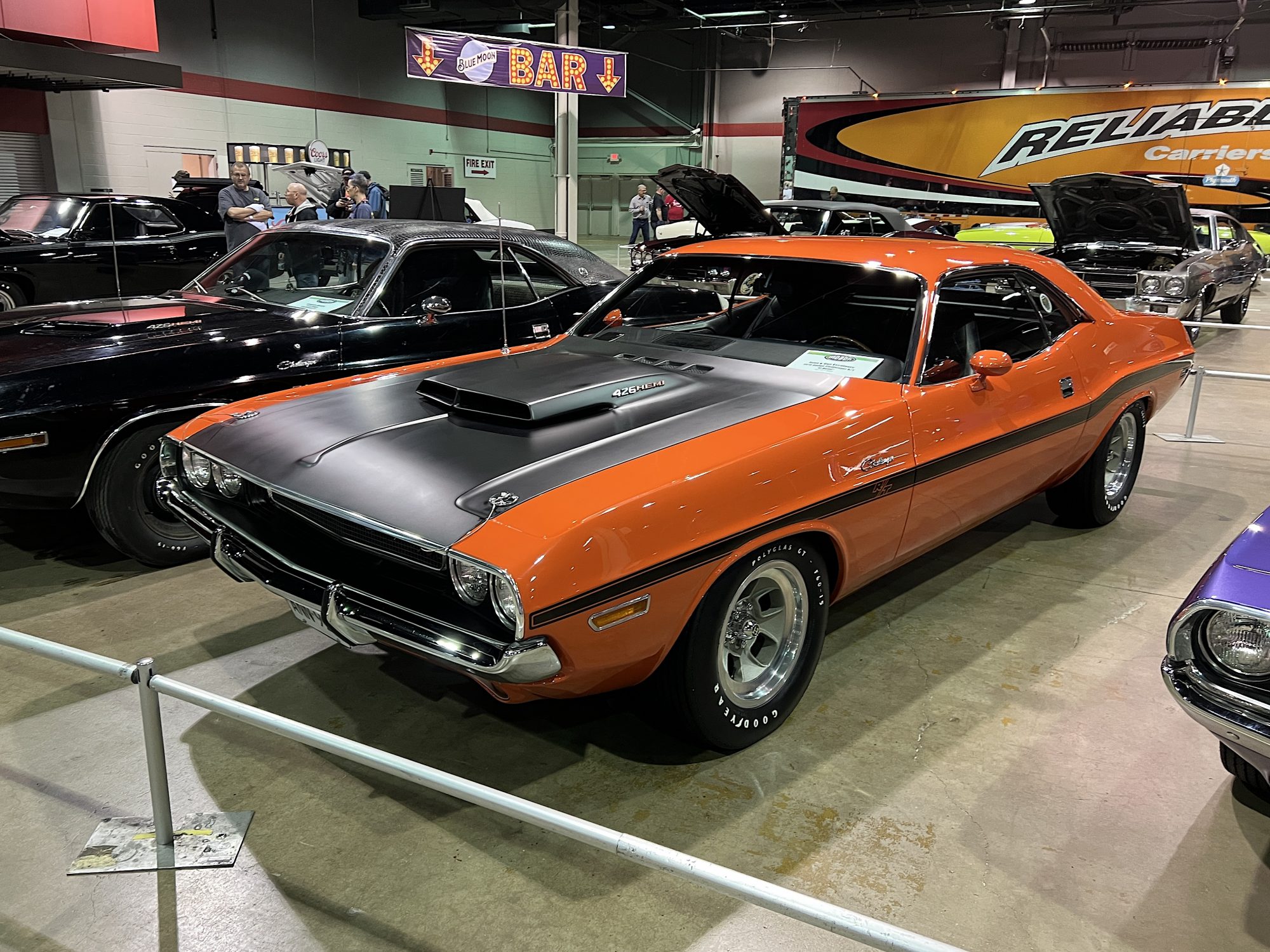 By the mid-1990s, José decided to turn the keys and the title over to his sons, Juan and Gus, who were now living back in the US. Their father sent his prized Challenger back to the country of its birth inside a shipping container. Both Juan and Gus agreed the Challenger R/T deserved a total restoration, but which direction should they go? A full-on OEM Gold style would be one way, but then it eliminates the "fingerprints" that their father had laid on the Challenger R/T when he modified the car with high-performance parts their mom had bought their father. So, in 2005, Juan and Gus decided the restoration needed to be a "day-two" style, complete with the T/A fiberglass hood, ET Mags, cast aluminum HEMI valve covers and the same tachometer as his dad had installed back in the day. Unfortunately, José passed away in 2003 and never got see his old Challenger R/T brought back to its "day-two" appearance, but his memory and spirit live on every time Juan, Gus and their kids go for a ride. As Juan points out, "The Challenger R/T is an instrument for our family that attaches the dots for the Escalante family tree as our kids get to know their late grandfather through this car. We hope that one day our children will pass this on to their kids and keep my dad's memory alive for the next generation."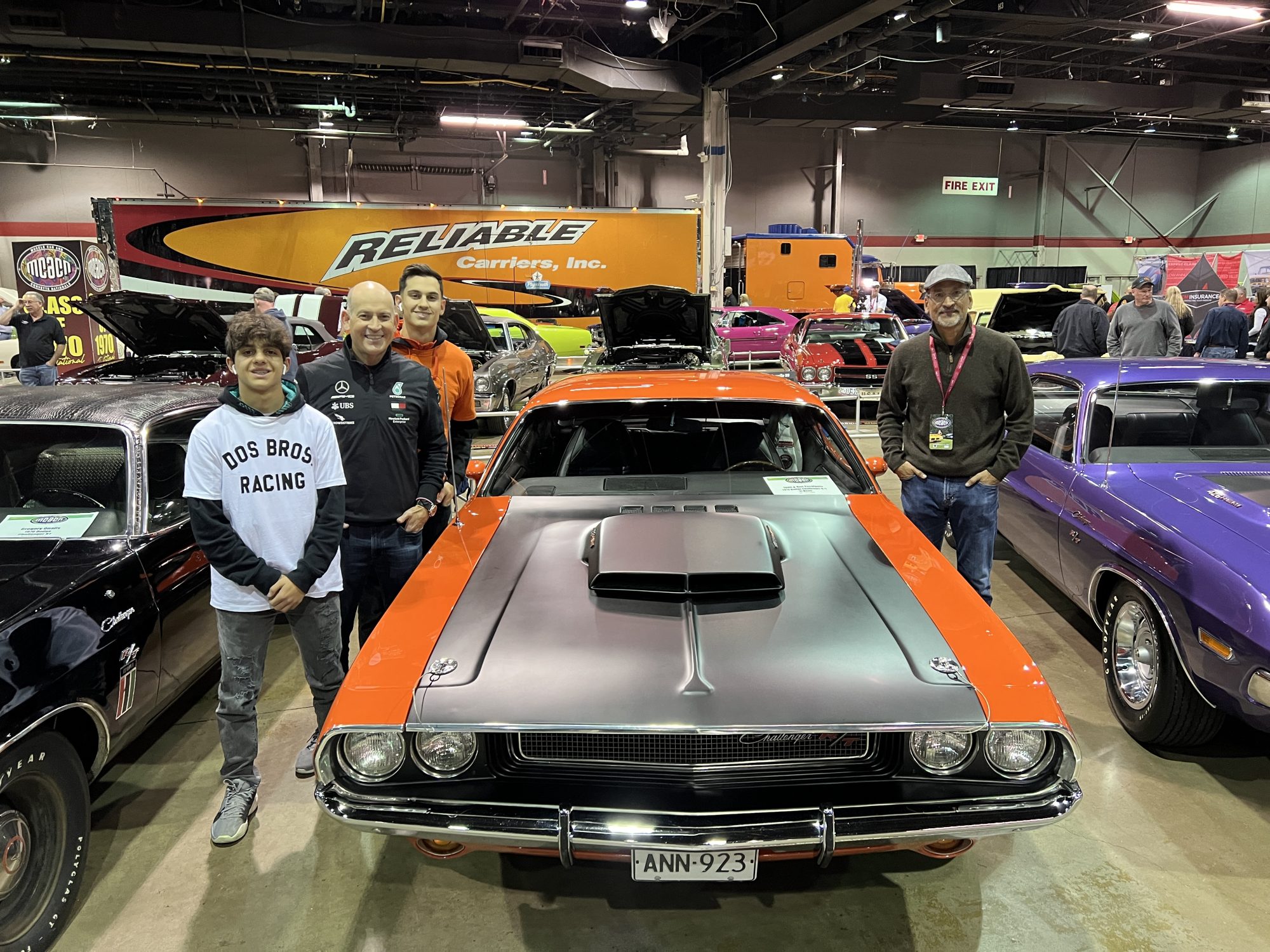 Check out these other images, including family home movies of the Escalante family's 1970 HEMI Challenger R/T from back in the day!
Comments
Comments