Meet the World's Quickest 2018 Dodge Challenger SRT® Demon
3 months ago Owners + Clubs Video
The introduction of the 2023 Dodge Challenger SRT® Demon 170 rocked the performance world, but we shouldn't forget about the predecessor to this 1,025-horsepower beast – the 2018 Challenger SRT Demon. While those folks who ordered an SRT Demon 170 are waiting for their cars to be delivered, the 2018 SRT Demon are still turning heads at drag strips around the country. As you likely know, a stock 2018 SRT Demon can run well into the 9-second quarter-mile range and there are quite a few that have been modified to run in the 8s, but none of those modern Dodge racers are as quick as Chris Baily of Baily's Hyperformance.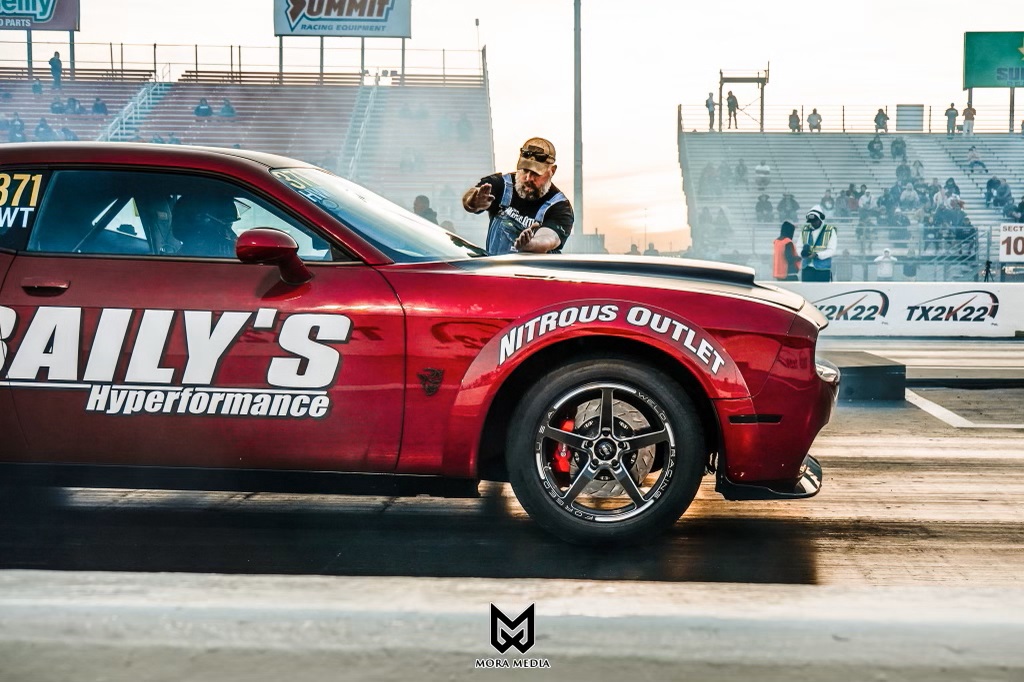 Chris Baily's 2018 Dodge Challenger SRT Demon has run a best quarter-mile time of 7.82 at 169.78 miles per hour, securing him the world record for the quickest and fastest 2018 SRT Demon in the quarter-mile. As you might imagine, this car is heavily modified, but it still has an extensive list of factory parts, it still has air conditioning and the car hasn't been cut up for racing, so as Baily puts it, he could "put all the carpet back in, seats in it, dial the boost back and make it a driver". What makes his world record number even more impressive is the fact that the 7.82 was supposed to be a shakedown run and the parachute came out a bit early, so his trap speed was lower than it could have been.
We had a chance to talk to Chris Baily, getting all of the details on how he built the world's quickest and fastest 2018 Dodge Challenger SRT Demon.
The Early Days
When Chris Baily bought his 2018 Dodge Challenger SRT Demon, he started off with some simpler upgrades, which you would expect from someone who owns a well-known performance shop. However, he never envisioned the Baily's Hyperformance SRT Demon becoming this quick.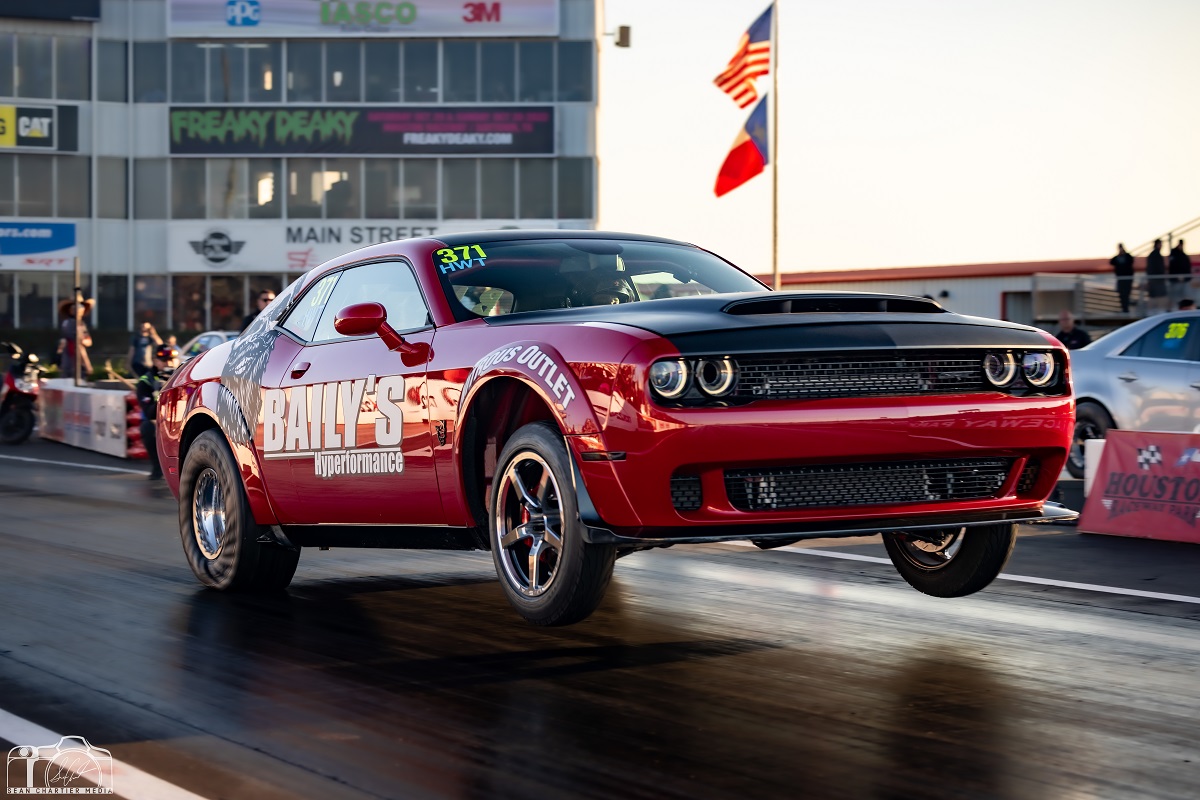 "It was never our intention for our Demon to be this fast. It originally started out with small modifications such as pulley upgrades and a camshaft upgrade – from there, it turned into swapping out the [factory IHI] supercharger to a Magnuson 2650. With those modifications, we made a few car shows with it and used it for advertising but the little angel on one shoulder was losing the battle of keeping it a street car. The little devil on the other shoulder kept telling me to just build it already and let's go play! Needless to say, the little demon on my shoulder won!
"So, I decided to build it with a 426 MMX stroker kit. I kept the Magnuson 2650 on it and did some more fuel upgrades to run E85. It was around this time I met the last piece to the puzzle that would help us go out there and have fun. That was Mr. Zdung Ho with ZHtunes. The man is a wizard and all the building of engines and bolting on parts would be a paperweight if it wasn't for him. He is a true master of his craft! I truly set out for this car to be a competitive low-9-second to high-8-second car. I had zero intentions with going down this road running 7 seconds with this. The turning point was when we ran an 8.73. That is when the never-ending question was forever burned into my brain…how fast can we go? The rest is history. We have now turned this car into an 1,800+ HP car!"
As mentioned above, Baily ran his 7.82 record number with a factory engine fitted with the Modern Muscle Xtreme 426-cubic-inch stroker kit, topped by a Magnuson 2650 supercharger, fed E85 by a Fore Innovations triple pump fuel system and fitted with a Nitrous Outlet system. All of that power is sent to the rear wheels by means of a factory SRT Demon transmission that has been strengthened by the team at Southern Hot Rod, a Wiles driveshaft and a custom billet differential. Baily has also added some suspension components from AAD Performance, but he is still running the factory springs, the factory shocks and the factory suspension controller.
Going Faster in the Future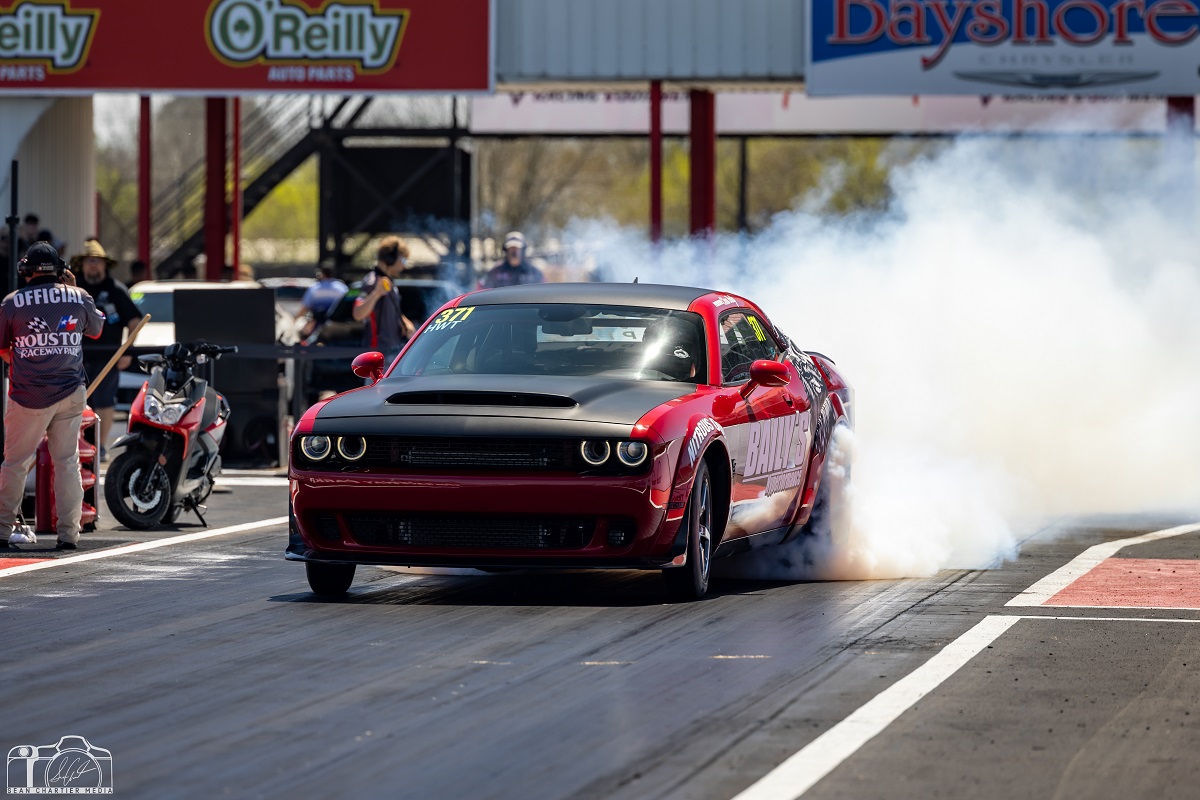 When this current build went into the car, Baily had set the goal of running in the 7s, but he wasn't sure how far into the 7s he could get with a car that weighs over 4,300 pounds. Needless to say, he was excited to run a 7.82, but he is currently building another engine that is expected to yield upwards of 2,500 horsepower.
"I do want to go faster, yes. Just to see how far this chassis can go. I don't want to do heavy suspension modifications, cut the car up, or really take too much away from the original car."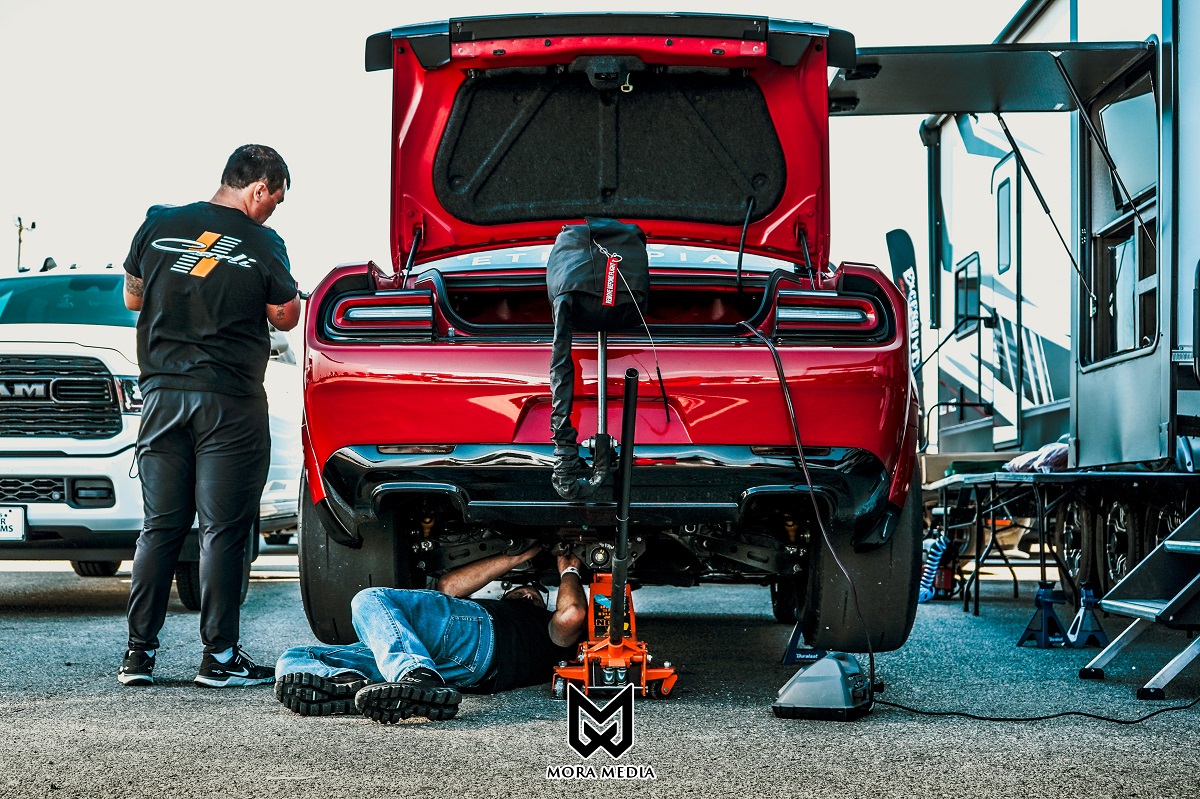 While Chris Baily's 2018 Dodge Challenger SRT Demon is the quickest of its kind in the quarter mile, he doesn't just head to the track to try to set records. He obviously sets records, as before becoming the first 2018 SRT Demon owner in the 7s, he already held the world record for the quickest in the quarter-mile with an 8.47 at 160 back in November 2021, and he recognizes the importance of continued testing of new products and "chasing times".
"The time chasing part is work though. It's not as fun as competing. The reason why I say it's work is because this is where I test new parts, parts durability, refining the tuning with Z, and where we work through bugs and just overall see how well parts hold up to the job. I must be able to confidently tell customers that yes, the parts being installed are track tested and great for street use."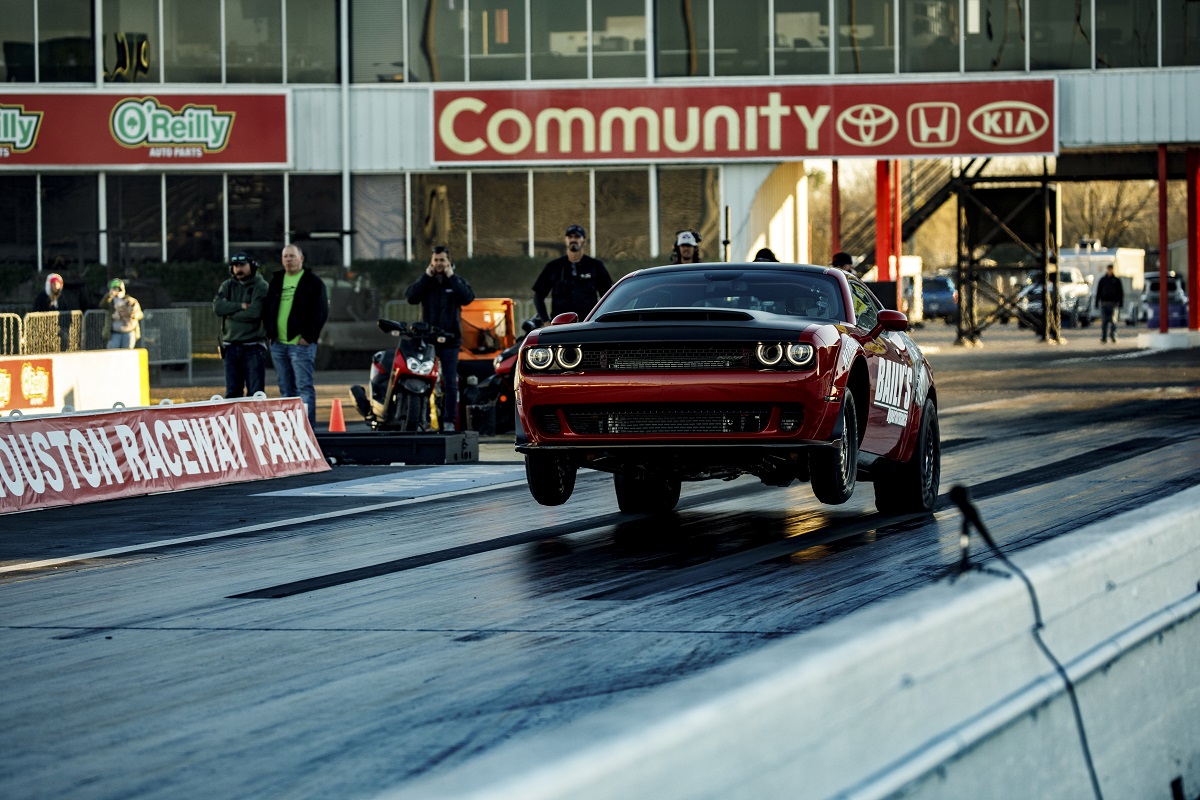 That being said, Chris Baily has also been very successful in racing at some major events and the proceeds of his racing wins go to a children's charity.
"Now the competition is what I love. I love to race as much as I can, and I go to a lot of events. For me, I like to pit myself up against some very fast classes and very fast cars. The only way I can better myself as a driver is to push the boundaries of my skills with significantly faster cars. I have won several events from local Streetcar Showdown 2022, Legion of Demons 2022, 2nd place at TX2K, second place at Top Gun invitational, and many more. Through all of our winnings, we do also donate the funds to a very special foundation that is dear to our heart and that is B Loved Ethiopia."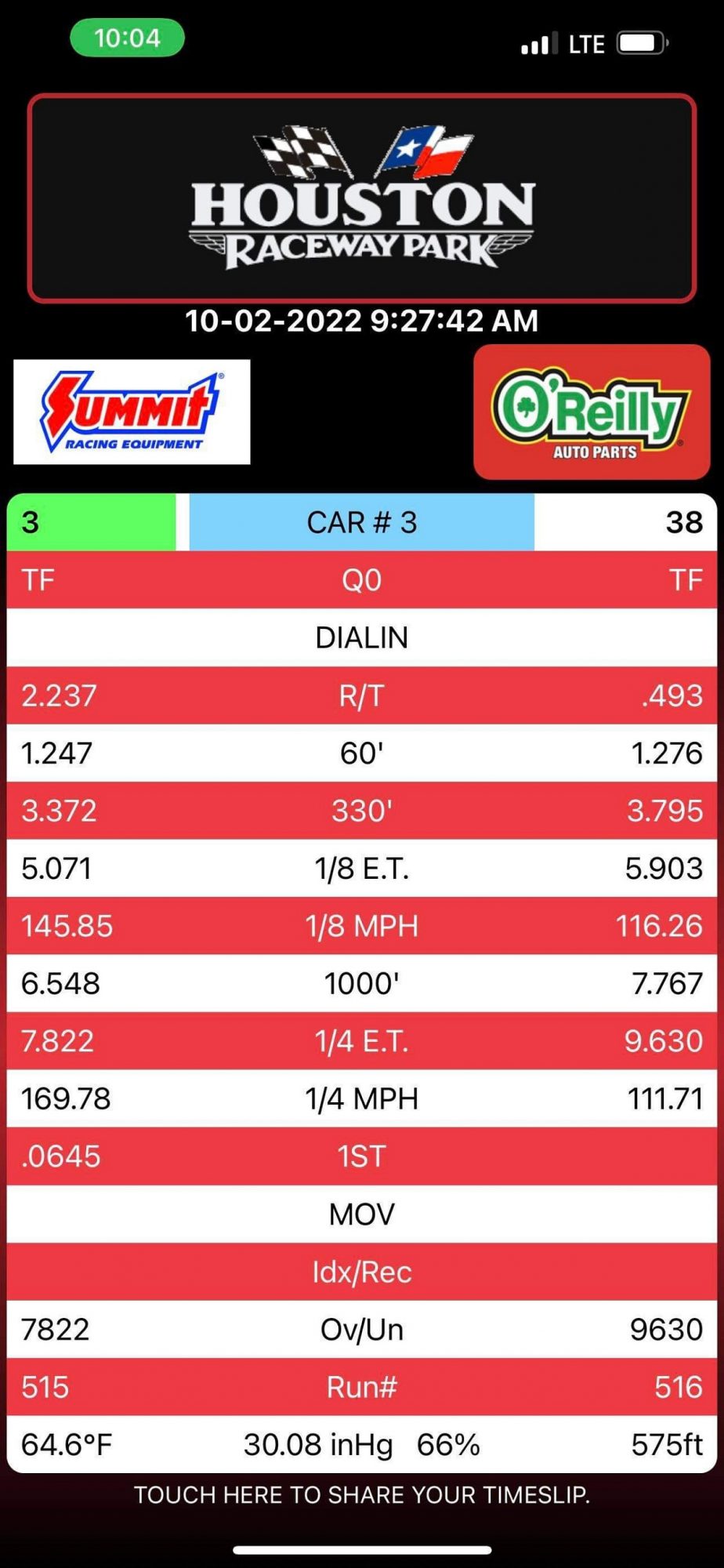 Once the new engine being built for Chris Baily's 2018 Dodge Challenger SRT Demon is completed and installed, we are likely to see him dip further into the 7-second range and reset his own record. In the meantime, he is the only SRT Demon owner in the 7s and with few cars close to that range, his current title appears to be pretty secure.
Comments
Comments