For those of us that grew up in the late '70s and early '80s watching Saturday morning cartoons, Scooby-Doo Where Are You? was a must-see while we ate our favorite sugary cereal. We dreamt of being great detectives like the characters of the popular cartoon and knew we all needed our very own Mystery Machine to take us on the grand detective adventures. Most of us grew up and haven't really thought much about Scooby-Doo or the Mystery Machine since the years of our youth, but some never let that dream die.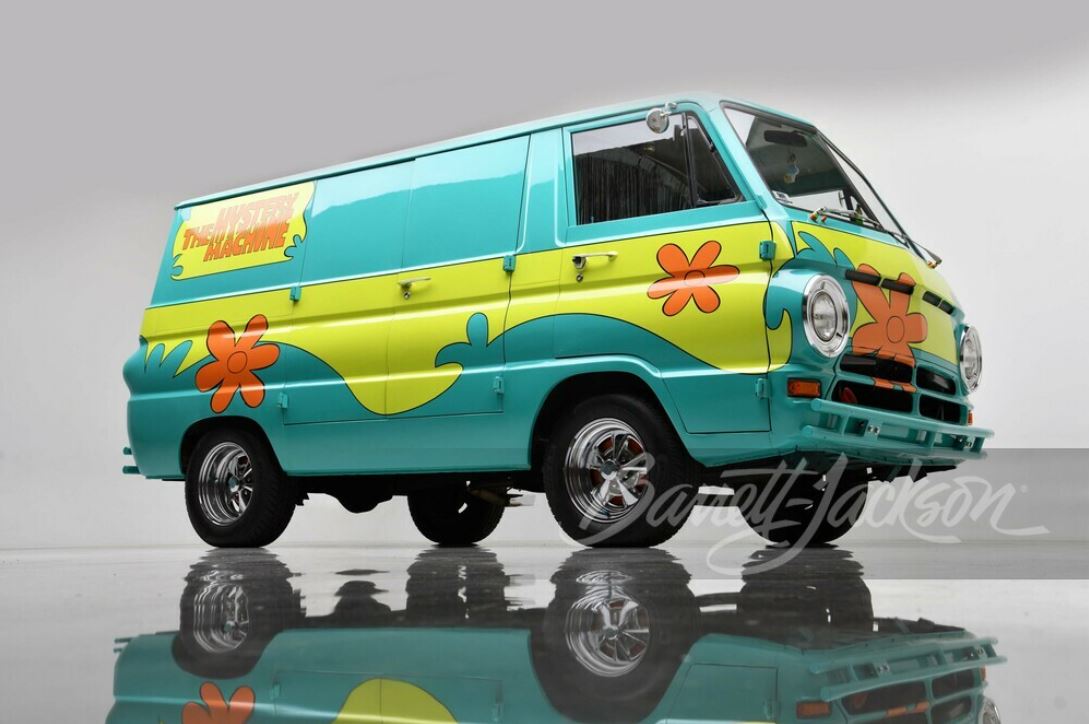 Listen up, Mystery Machine dreamers! Barrett-Jackson Scottsdale has exactly what you're looking for. The Dodge A100 was the most accurate representation of the popular van, so craftsman Ty Bennett purchased a well-preserved original 1966 A100 and went to work recreating a real-life Mystery Machine. A lot of detail and accuracy went into bringing a cartoon van to life and we think it looks swell!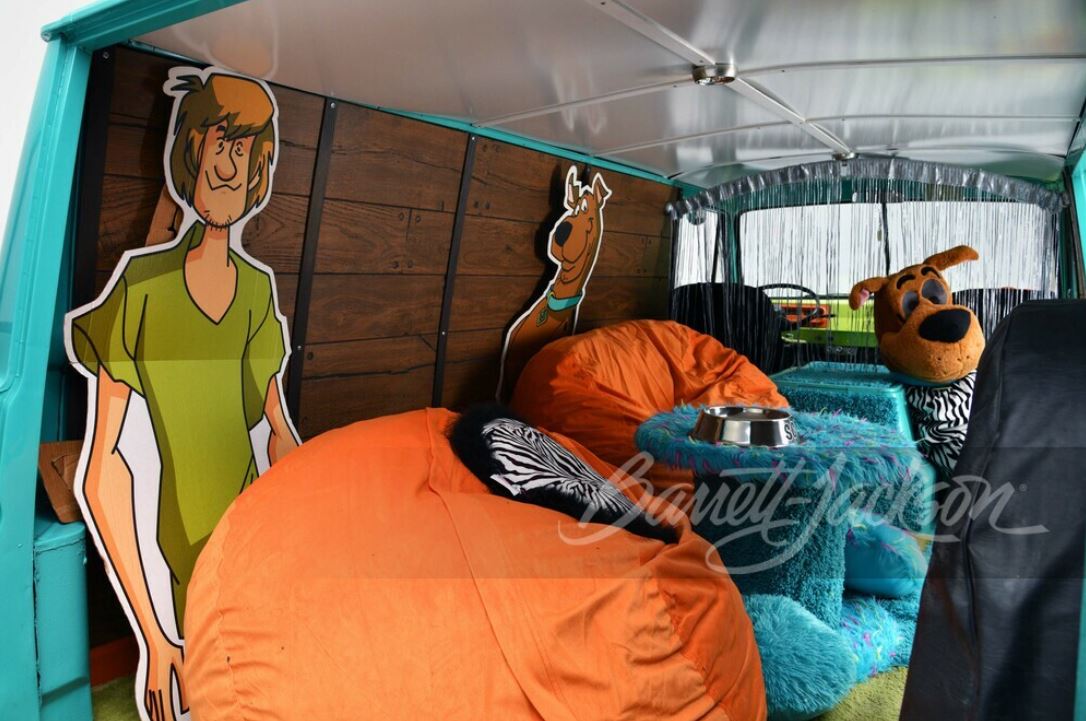 According to Barrett-Jackson, "All sheet metal was preserved. It has a factory 225ci slant-6 engine equipped with a 3-speed column-shifted manual transmission. Paint colors were computer-matched and applied based on computerized calculations using an original gel cell from the TV series. All the decals were likewise measured to scale and applied to the van using the modeling. The interior was created to mirror the era, creating a 'groovy pad' for the gang to hang out in. The floor is shag carpeting with painted walls to match the carpeting and the times. There are three plush beanbag chairs and cutouts of the characters from the show, as well as a giant dog dish matching the show example perfectly. Finally, there is an illuminated sitting area that is a throwback to the late '60s. The van has a rad appearance, echoing the times and styles of that bygone era. This Mystery Machine has been invited to countless events and is always a huge hit when being shown. A large assortment of display materials is included with the van."
It's not every day you get this opportunity and it's hitting the auction block at no reserve!! What would you pay for a rad piece of art that you can drive?